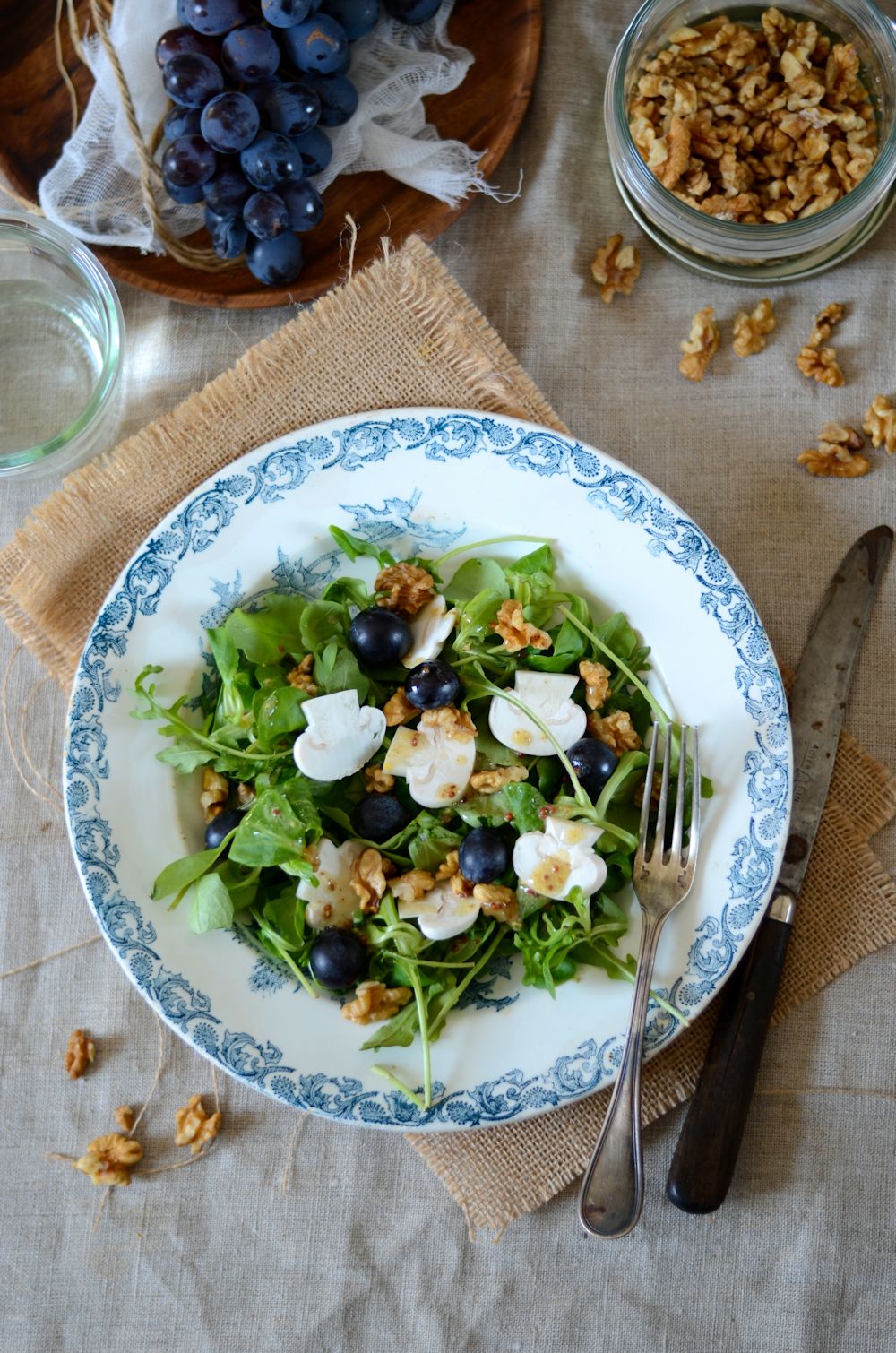 I don't know you but even this season, I still want to eat salads. Then Yes, It must be said, soups are a large place in the evening but this little Arugula Salad, mushrooms and grape We did more than well !

This is where I say thank you to my calendar of fruit and vegetables because it helps me to diversify even more what we eat at home and that I realized I still had no recipe from grapes on the blog, very little to base rocket (1 In fact) and not fungus thought while I love it. Well, that's, It meets all of these criteria ! And then as I'm a little greedy and it's the season, I added the live walnuts of the market. For those who are still more greedy than me, You can always add a few small pieces of County or other cheeses to hard paste...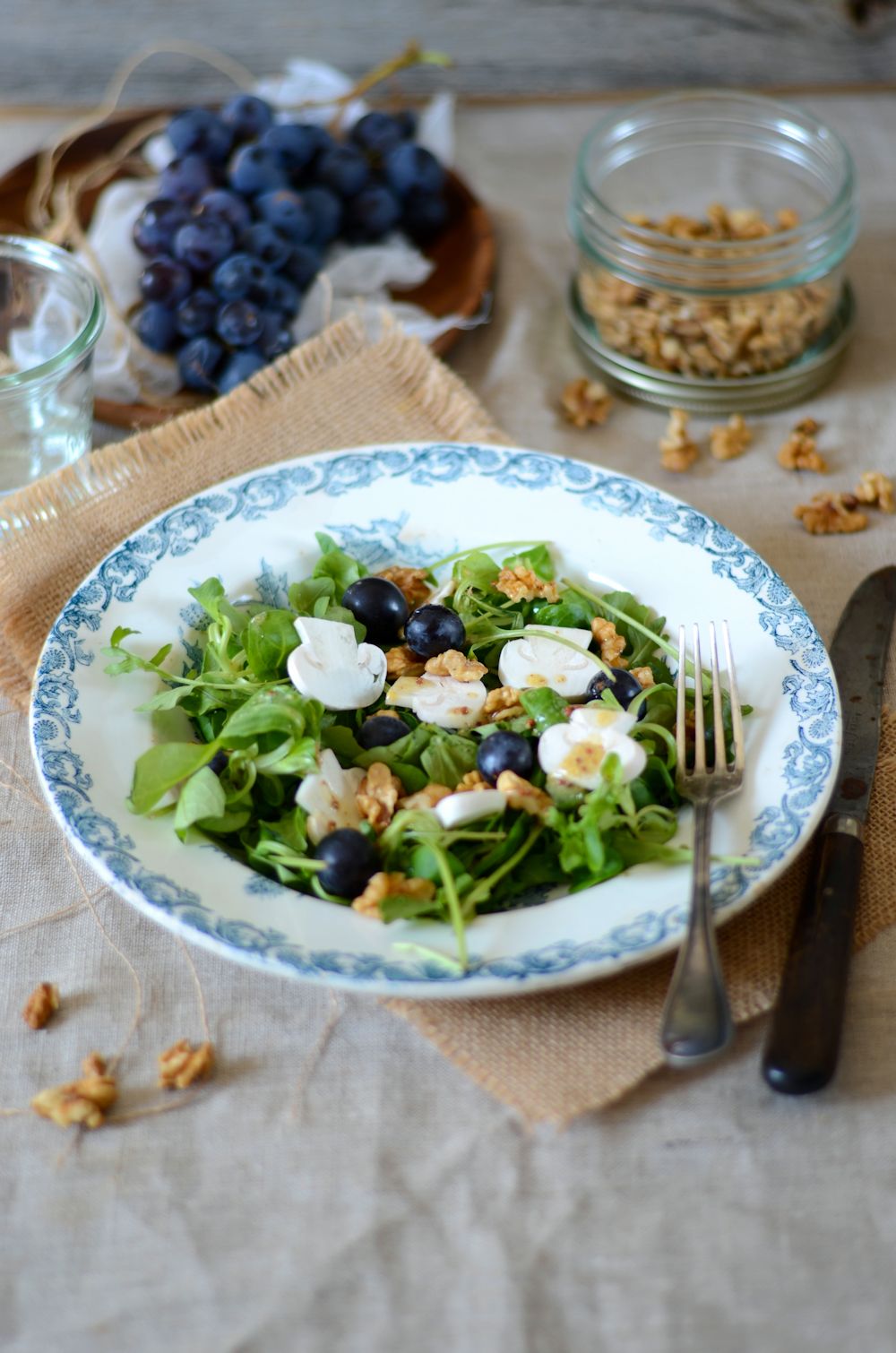 Arugula Salad, mushrooms and grape
2016-10-10 21:33:39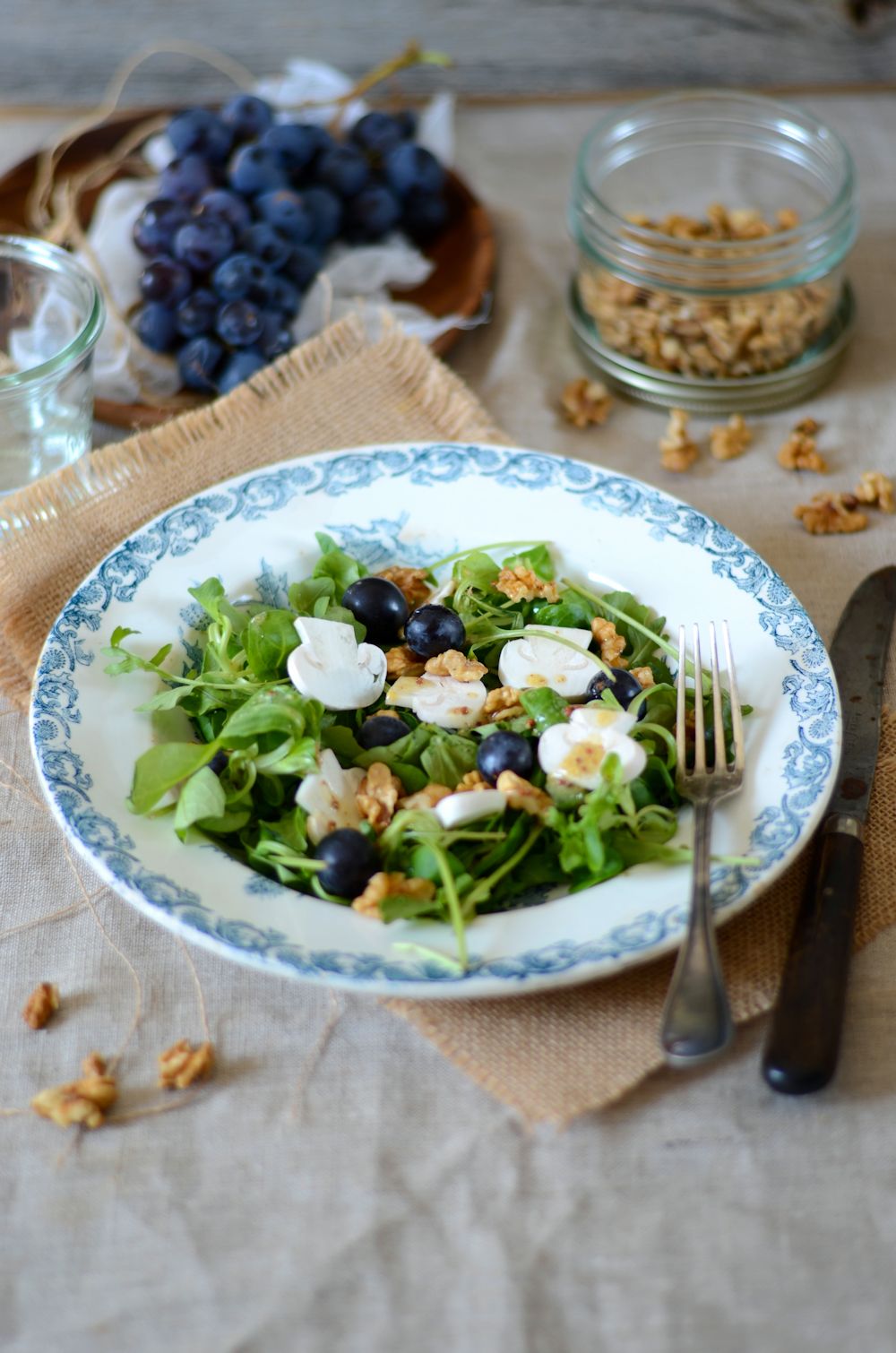 For 2
Ingredients
1 bouquet of Arugula
1 handful of mache
10 mushrooms of Paris or Saumur
1 handful of grapes (Here Muscat)
A few walnuts
FOR THE VINAIGRETTE SAUCE
1 tablespoon of old-fashioned mustard
1 tablespoon of cider vinegar
3 tablespoons of nut oil
Salt and freshly ground pepper
Instructions
Wash and wring out salads and place in a bowl.
Wipe mushrooms, cut the tip of the feet and cut them only slices. Add them to the salad.
Put the raisins and the walnuts.
For the dressing, mix all the ingredients in a small bowl and season to taste.
Tangerine Zest http://tangerinezest.com/