Hello!
I am Léa
Welcome on Tangerine Zest, my food blog!
To tell you a bit more about me from a personal point of view… I am the mother of a little Ambroise and a little Louison for whom, and with whom, I take a lot of pleasure to cook from our home in Grenoble.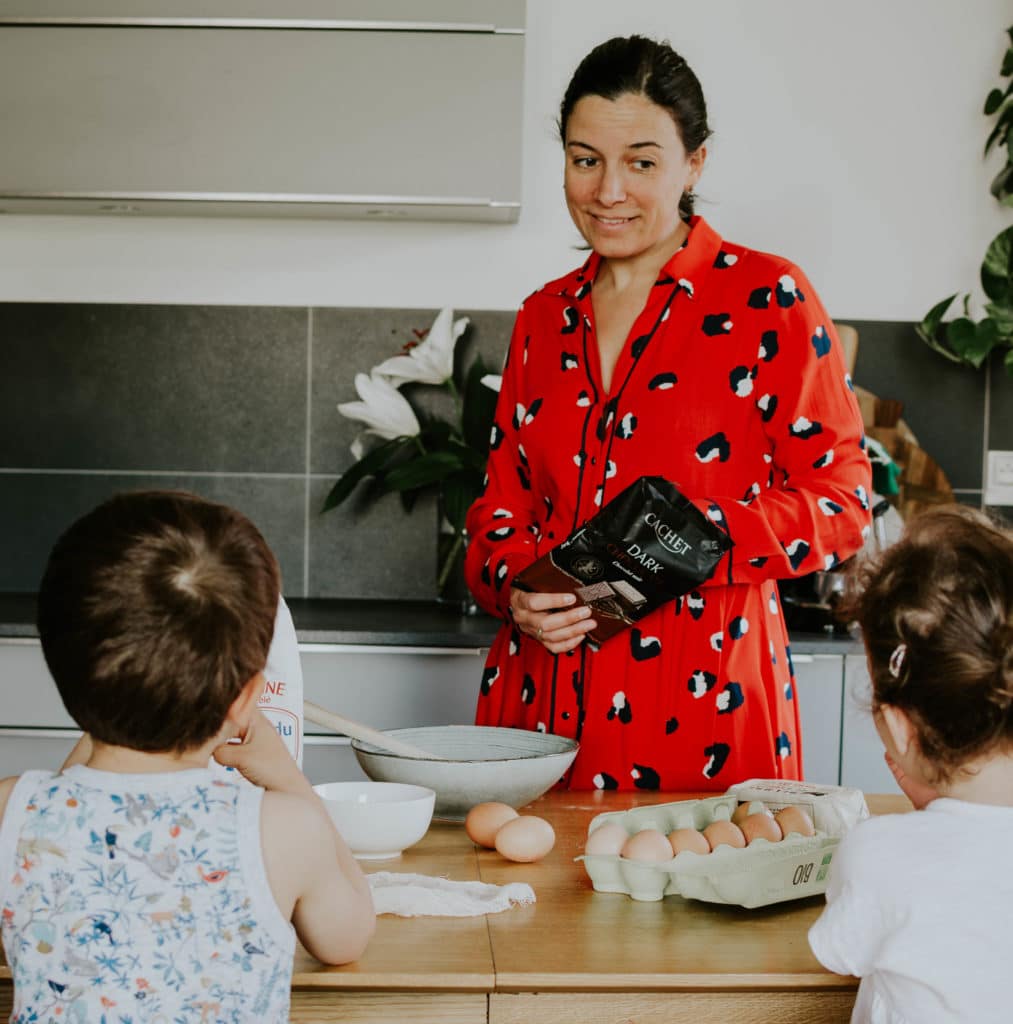 Why did I create this blog?
I created this blog to share my culinary and photographic explorations. I love to test, discover and share. Through this blog, my objective is simple, I want to please, to bring cheerfulness, good mood and inspiration to my readers through simple, greedy recipes accessible to all. I pay particular attention to the products I choose and the vast majority of the time they are in season, from local agriculture and if possible, organic. Of course, all the recipes here have been tested and validated by my family and myself.
People often ask me why I created this blog and how I manage to reconcile my family life, my work and the blog. I must admit that there is a need for organization in all this! Living in Grenoble and working in Valence, I have more than 2h30 of daily commuting that I rather suffered at the beginning. And then came to me the idea of creating a cooking blog, it was the best idea I could have because it allowed me to occupy all this useless time I had. I make and photograph my recipes at home (on Wednesdays and weekends) and then I write the recipes, edit my photos… on the train.
---
About My kitchen
My cooking is influenced by my encounters and my travels. I have spent part of my life in Africa and in Great Britain. These life experiences are what make my blog what it is today, inspired by my 3 passions: food, travel and decoration! At home, cooking has become a kind of obsession, I'm always looking for new ideas, beautiful dishes, new places to try and, on my bedside table I find cooking books and magazines…
---
My favorite cookbooks

---
My favorites in the kitchen

---
About MY journal
I also have a small travel section that I intend to enrich as I explore. I share with you my good tips and good addresses, especially restaurants and everything that revolves around good food. Indeed, I particularly believe in gastronomic tourism, at least for me, this aspect is very important in my choice of destinations… As for decoration, I love to make our home a real cocoon that I am constantly improving.
You will see that there are advertising inserts and sponsored articles. This allows me to cover the costs of the blog but also to develop it and to enrich my recipe book.
I hope you will find something to entertain you on this food blog, to walk around and to inspire you…
If you like my recipes, don't hesitate to leave me a comment at the bottom of them and share them in order to motivate me even more and if you ever have a little problem with one of my recipes, don't hesitate. not to send me an email so that I can help you…
Do not hesitate to contact me if you have any questions, projects or simply want to leave me a note or suggestions for recipes that you would like me to make!!
Enjoy your visit and stay as long as you wish!