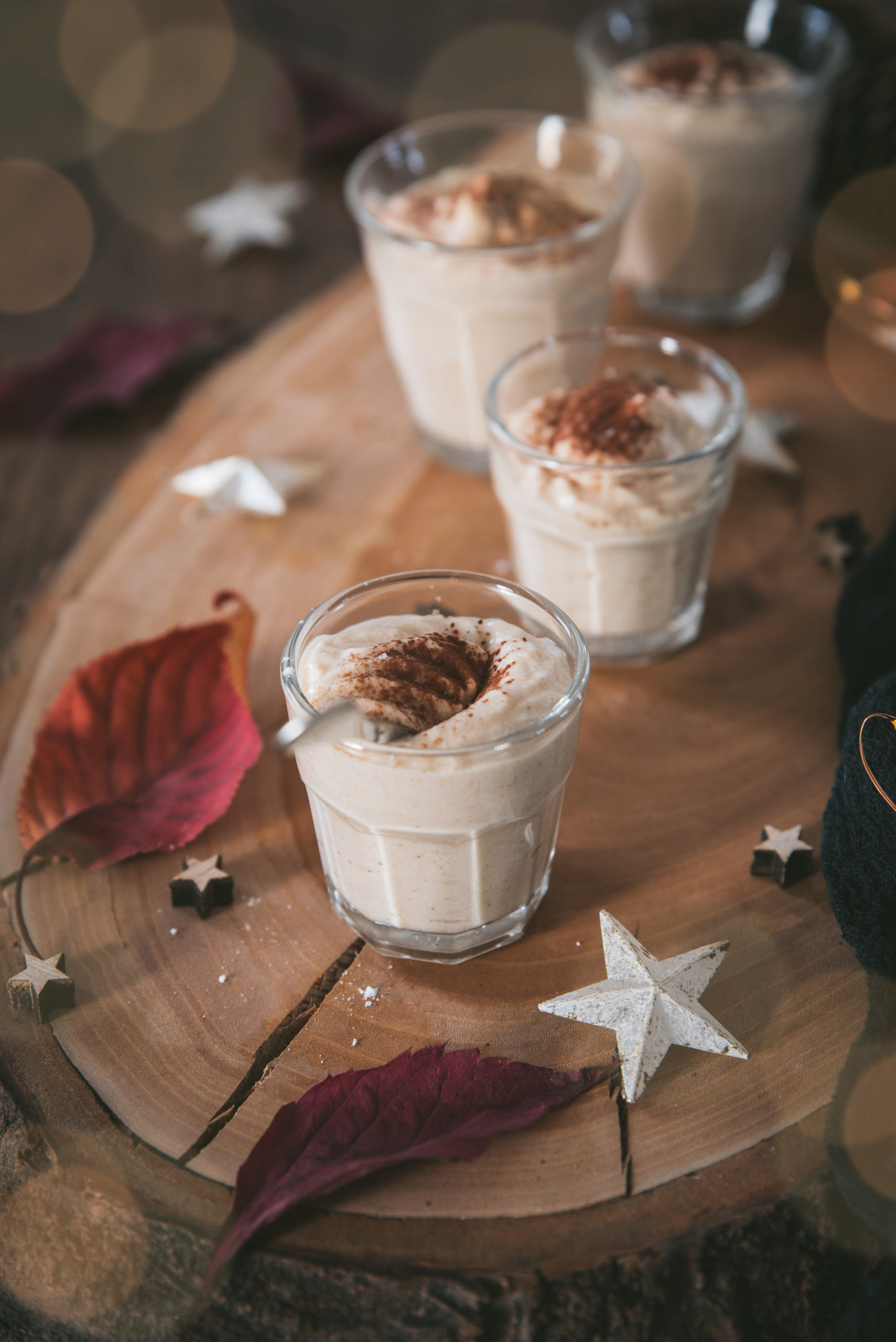 When I was little, I loved maronsui's – and still do – but when my niece discovered that she loved chestnut cream in all its forms, I remembered that Chestnut and Mascarpone Mousse recipe had long been one of the recipes I wanted to make at home and share with you.
So the two of us set to work with the help of my food processor, and this recipe is an absolute success!
I love cooking with her, and she loves it even more! She's such a gourmand that she always asks to taste all the preparations, even the raw ones. It's so funny, especially when she thinks she's dipping her finger in sugar when it's actually flour…
This recipe is quick and easy to prepare, and keeps for a few days in the fridge.
So you can prepare it in advance and serve it straight away for your festive meals, or at any other time of year for that matter… 😉
I leave you with this simple recipe and wish you lots of fun!
Chestnut and Mascarpone Mousse Recipe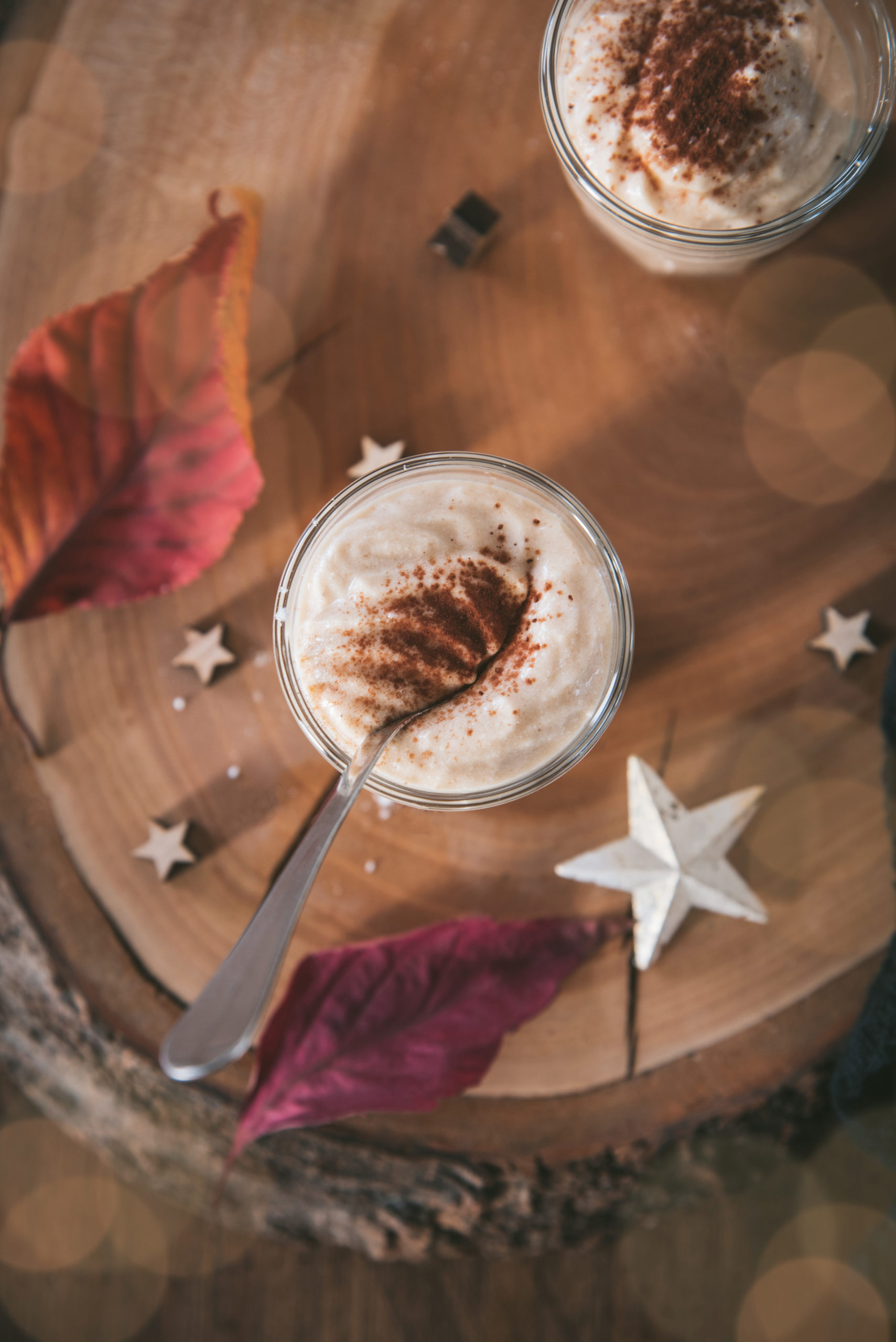 What ingredients do you need to make this easy chestnut cream and mascarpone mousse recipe?
chestnut cream
mascarpone
vanilla sugar
eggs
salt
candied chestnut pieces
rum (optional)
To serve, you can vary the pleasures but here are some ideas: bitter cocoa, broken candied chestnuts, organic orange zest or clementines, broken gavottes… or even Christmas shortbread.
My tips for making this recipe a success:
Read the recipe instructions below carefully before you start.
Prepare all the ingredients (good quantities and weighed) before starting.
This will allow you to check that you have everything at home and to supplement if necessary, to understand the recipe well and to generally go faster in the realization of the recipe, and to take more pleasure in cooking! 😉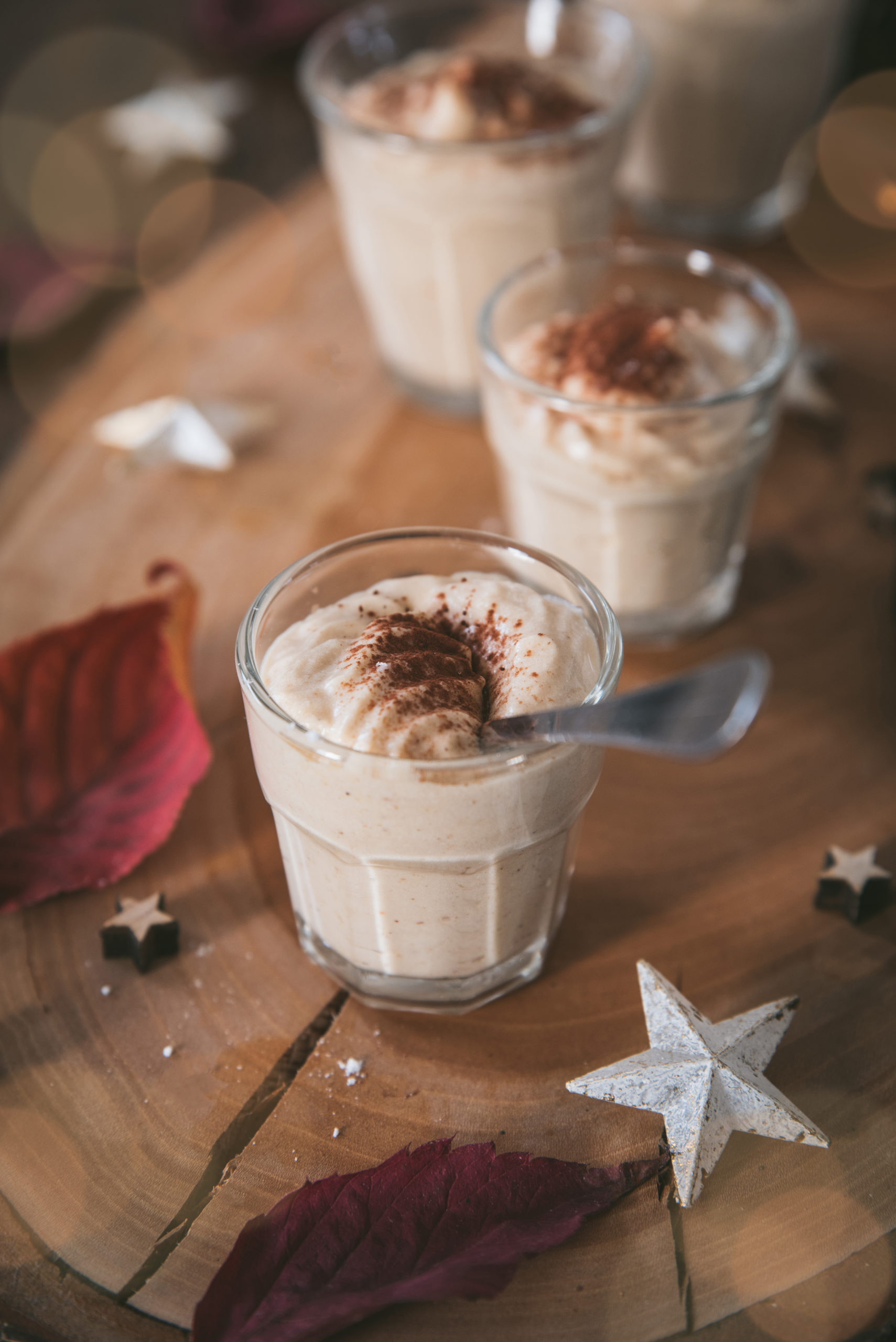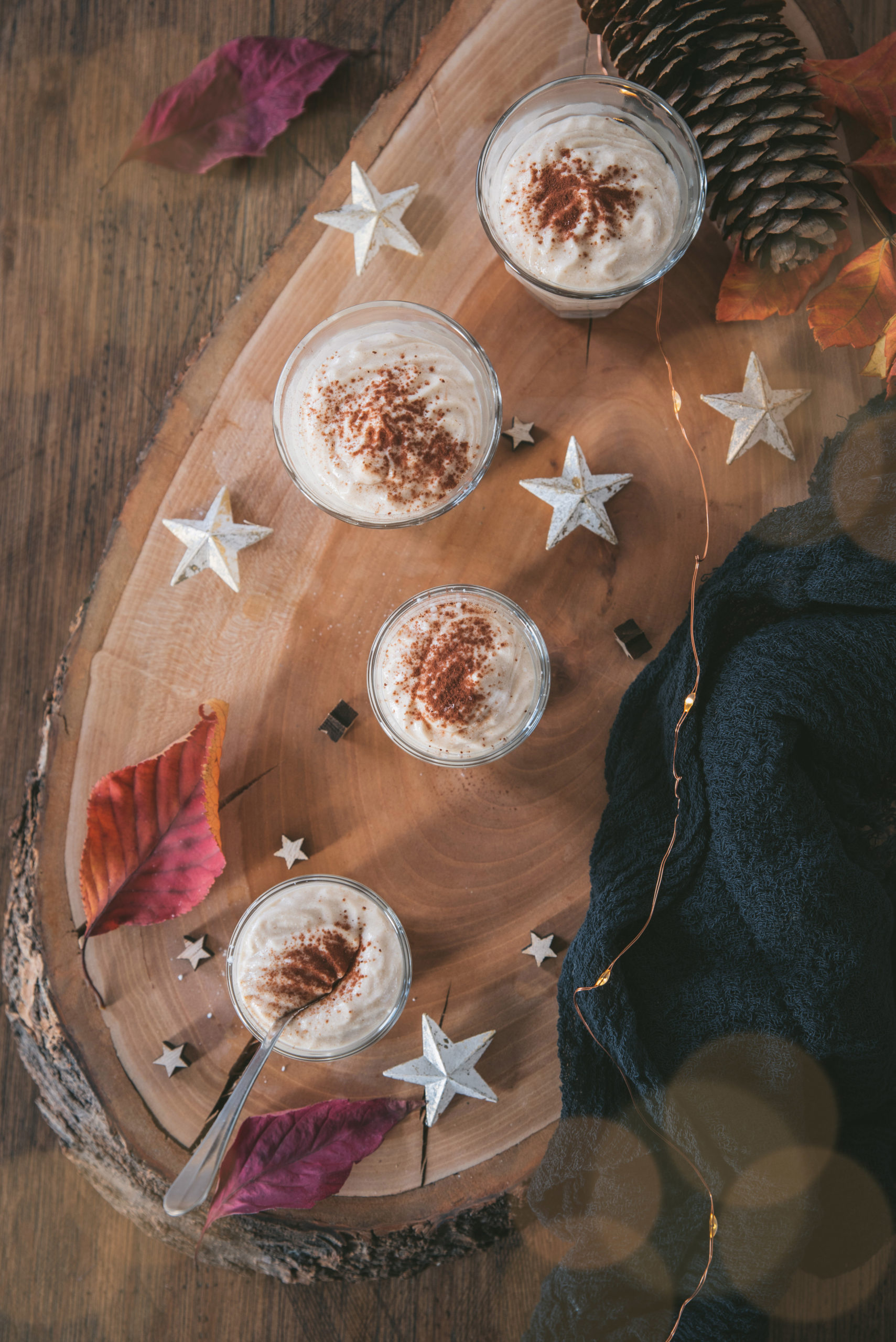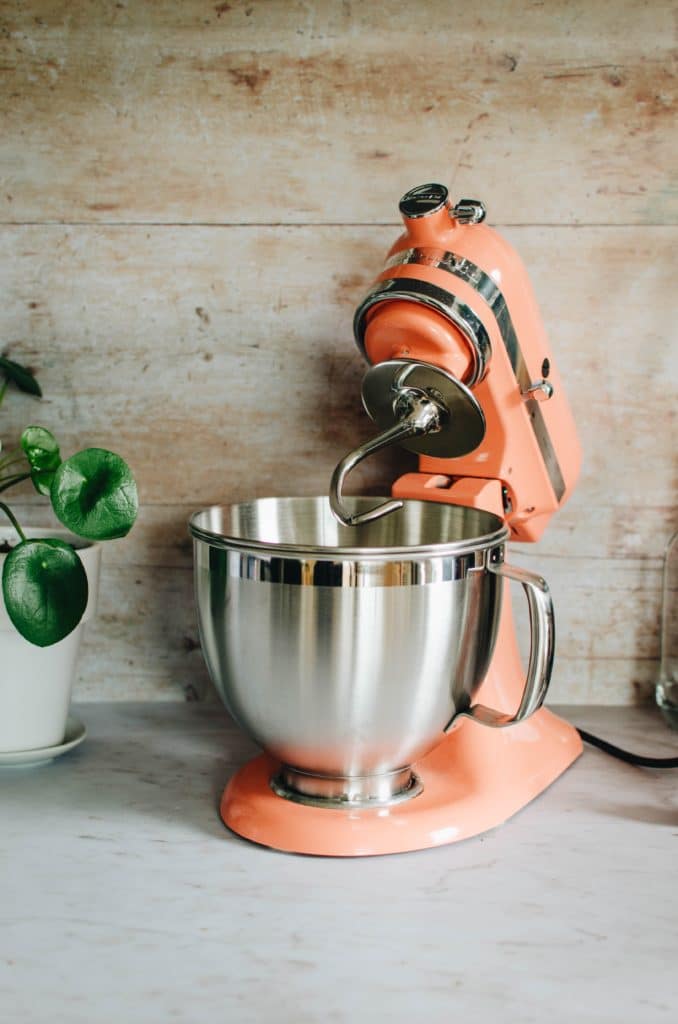 my PREMIUM KITCHENAID ARTISAN PASTRY PROBOT
I made this recipe with the help of this robot of which I am particularly a fan. If you're looking for a great stand mixer, I recommend mine from KitchenAid which I've had for several years and use weekly. It really is the best friend of those who love baking!
There are also many other colors, but I really like this one (coral) which lights up my kitchen.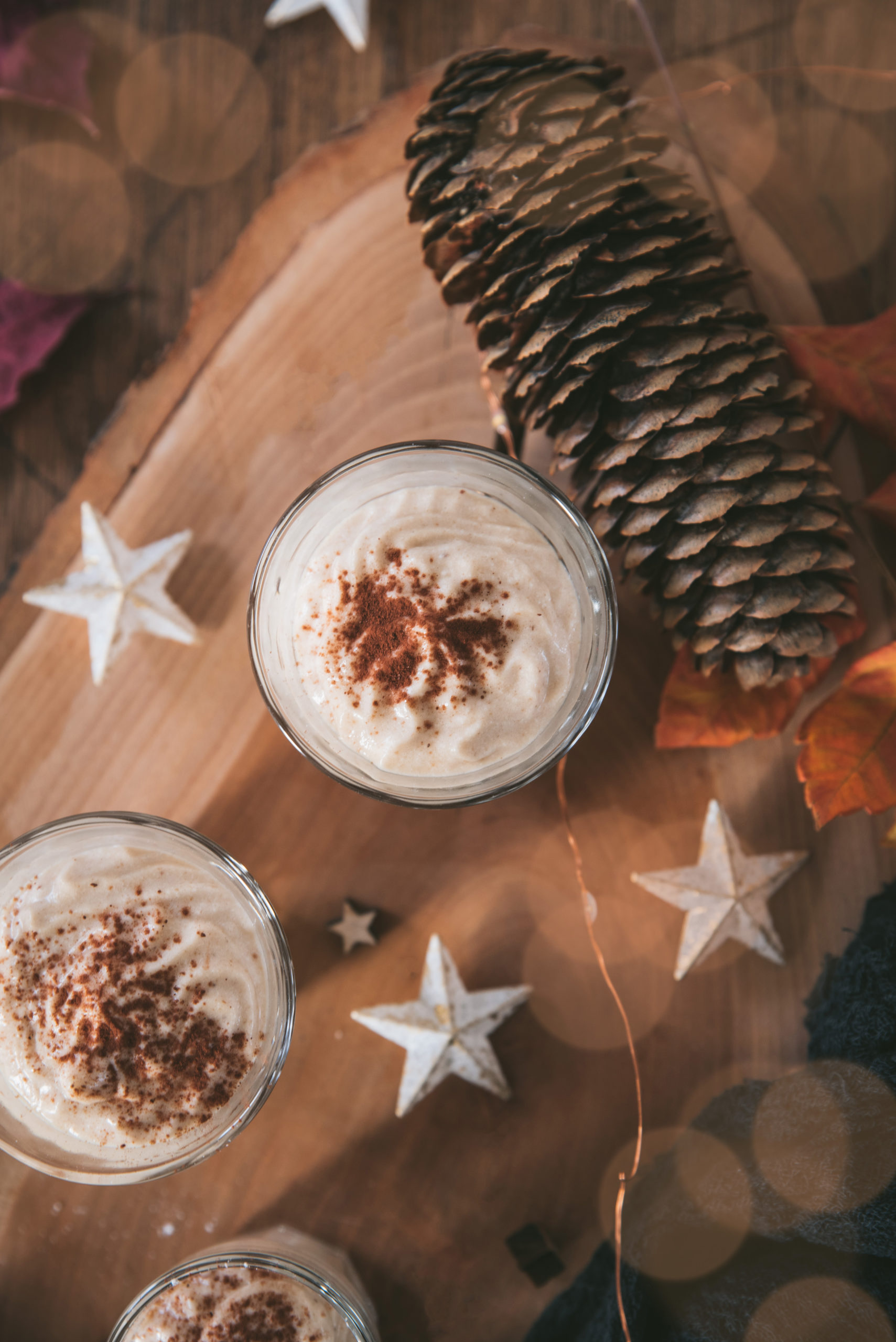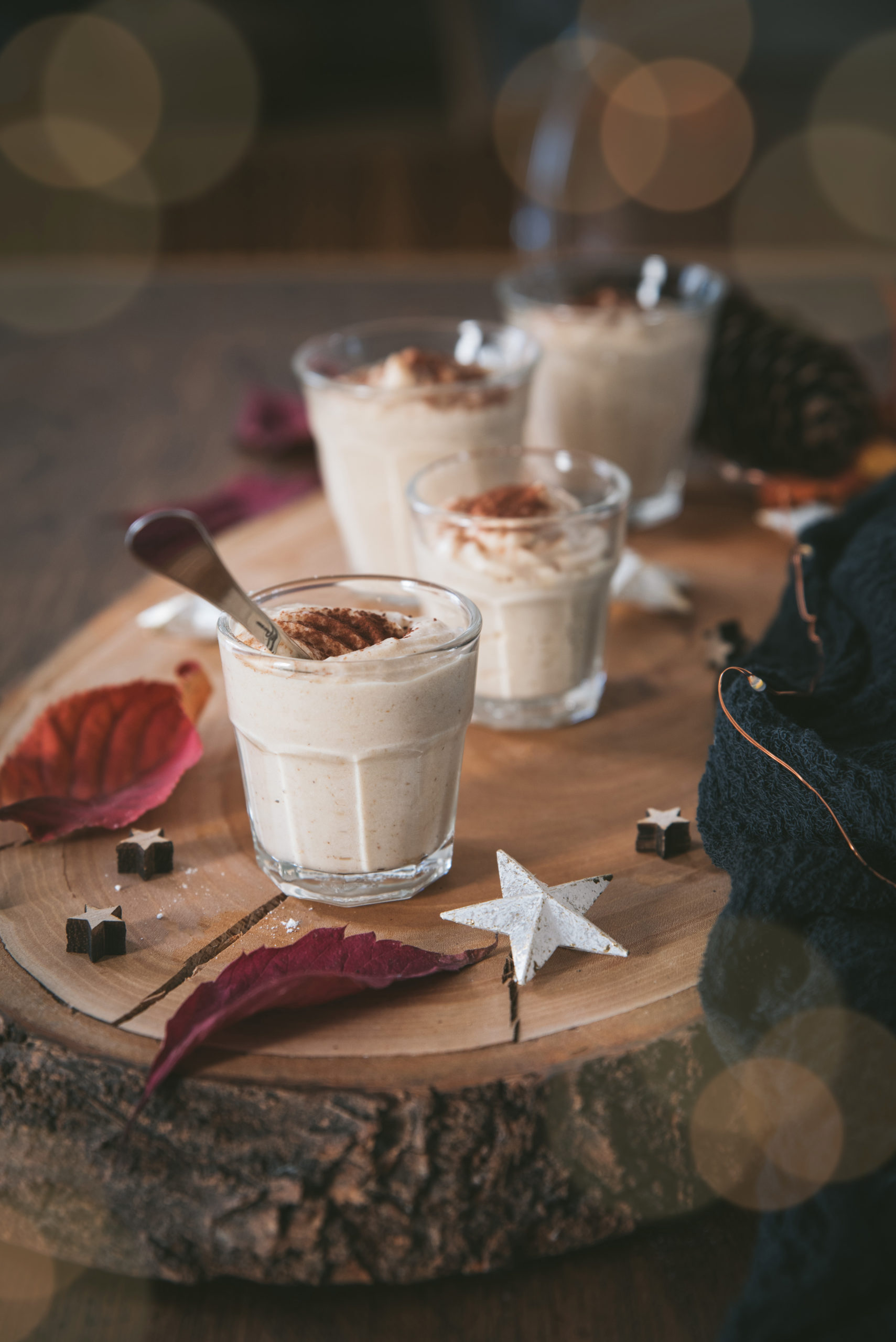 And if you like chestnuts, you absolutely have to try my family recipe for roasted chestnuts!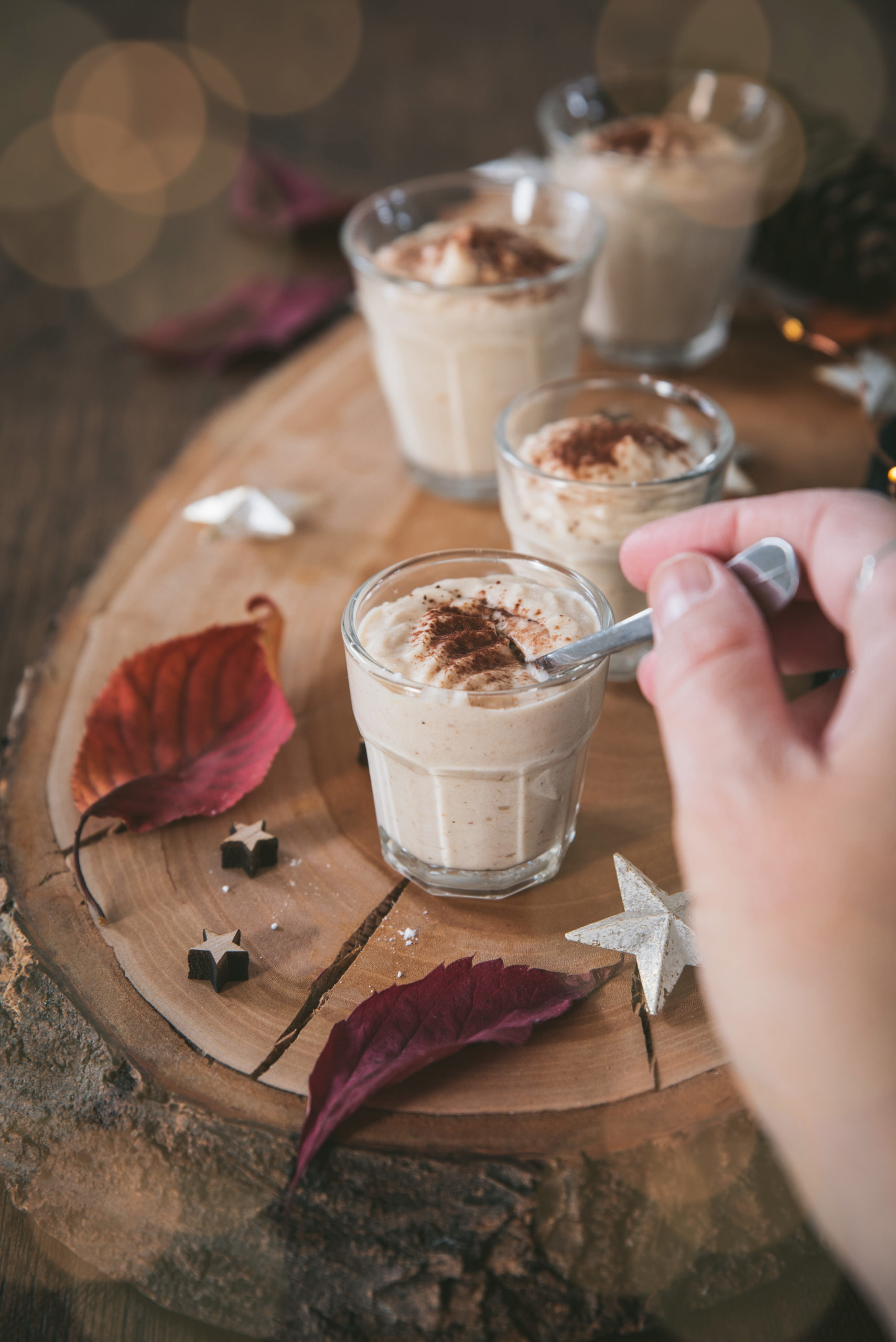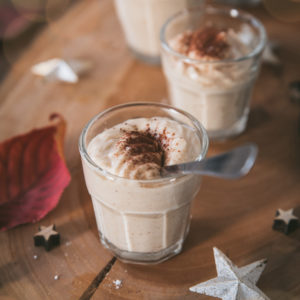 Chestnut and Mascarpone Mousse Recipe
Ingredients
250

g

chestnut cream

250

g

mascarpone

1

sachet of vanilla sugar

2

eggs

1

small pinch of salt

Pieces of candied chestnuts

1

drop of rum

(optional)
Instructions
Break the eggs by separating the white from the yolks in 2 bowls.

Add the mascarpone and vanilla sugar to the egg yolks.

Whisk until you get a creamy consistency. When this is obtained add the chestnut cream and the drop of rum (optional) and whisk again.

The cream should be smooth and creamy. Then add the broken candied chestnuts and mix.

Beat the egg whites with a pinch of salt. Gently and gradually add them to the chestnut cream.

Arrange the mousse obtained in verrines and place in the fridge for at least 3 hours.

You can decorate these mousses with bitter cocoa, candied chestnuts or small meringues for example…
If you ever make my Chestnut and Mascarpone Mousse recipe and you like it, don't hesitate to tag me on Instagram @tangerinezest so I can see the result and share it myself…
Finally, just to let you know I am French and I translate my recipes, be indulgent if you see syntax errors and do not hesitate to leave me a comment so I can correct it. I hope you will like my recipes and enjoy your visit to my food blog!