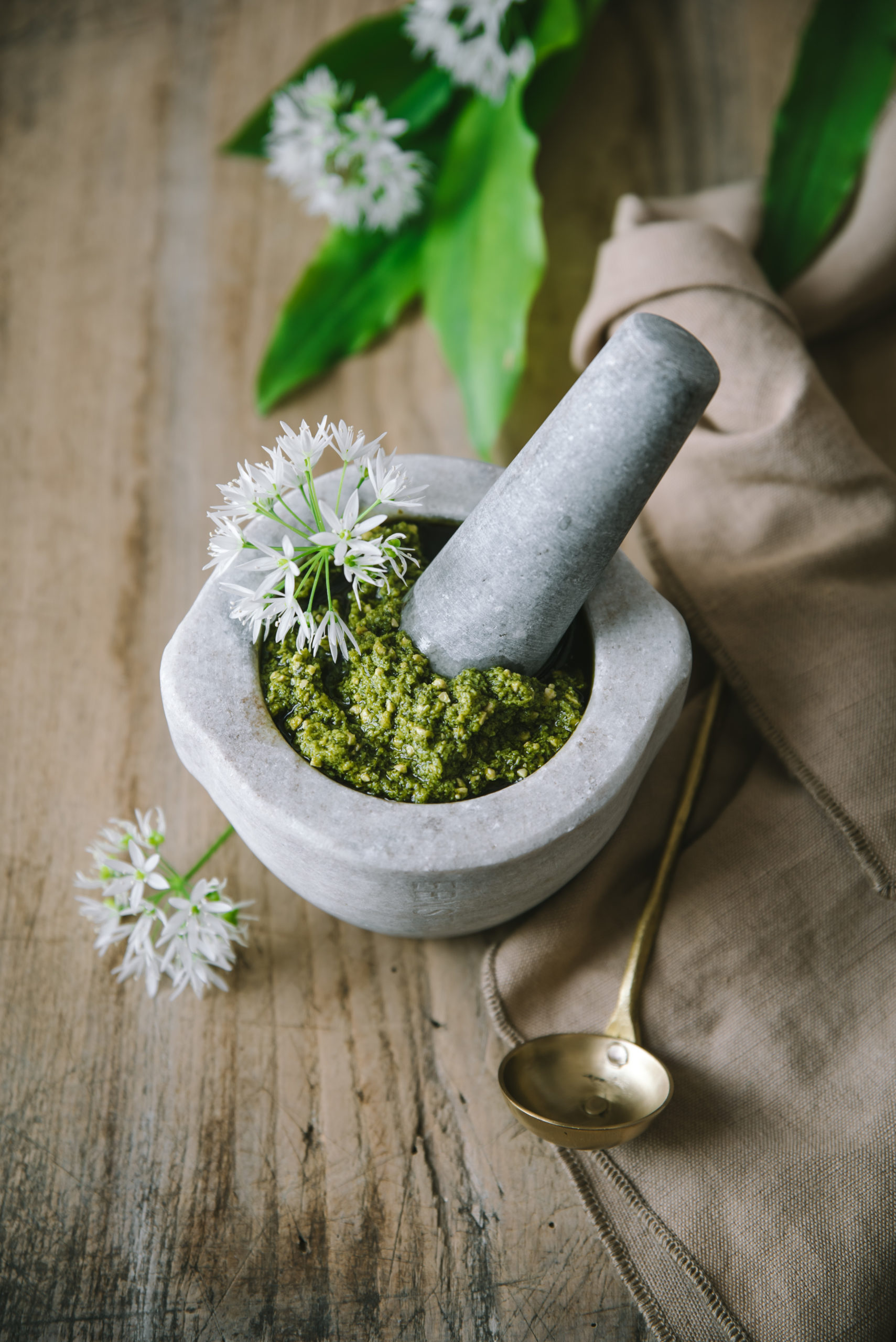 Do you know what wild garlic is?
Last weekend, we went for a walk in the fresh air and in the undergrowth, I came across a carpet of wild garlic. This year, I hadn't picked any yet, so I thought it was a good opportunity to redo my homemade wild garlic pesto recipe and share it with you!
I love pesto in general, but I especially love bear garlic pesto for its mild flavors and delicacy. And I also like the idea of using some of the leaves I picked up on my walks….
To make this pesto I mainly use the leaves but I also slip in some of the flowers before they set seed and especially buds.
I would like to take this opportunity to remind you to be careful when picking wild garlic, there are similar plants that look very similar but can be extremely poisonous. Do not hesitate to ask for advice or to buy some at the market… 😉
Come on, I let you discover my recipe…
Homemade Wild Garlic Pesto Recipe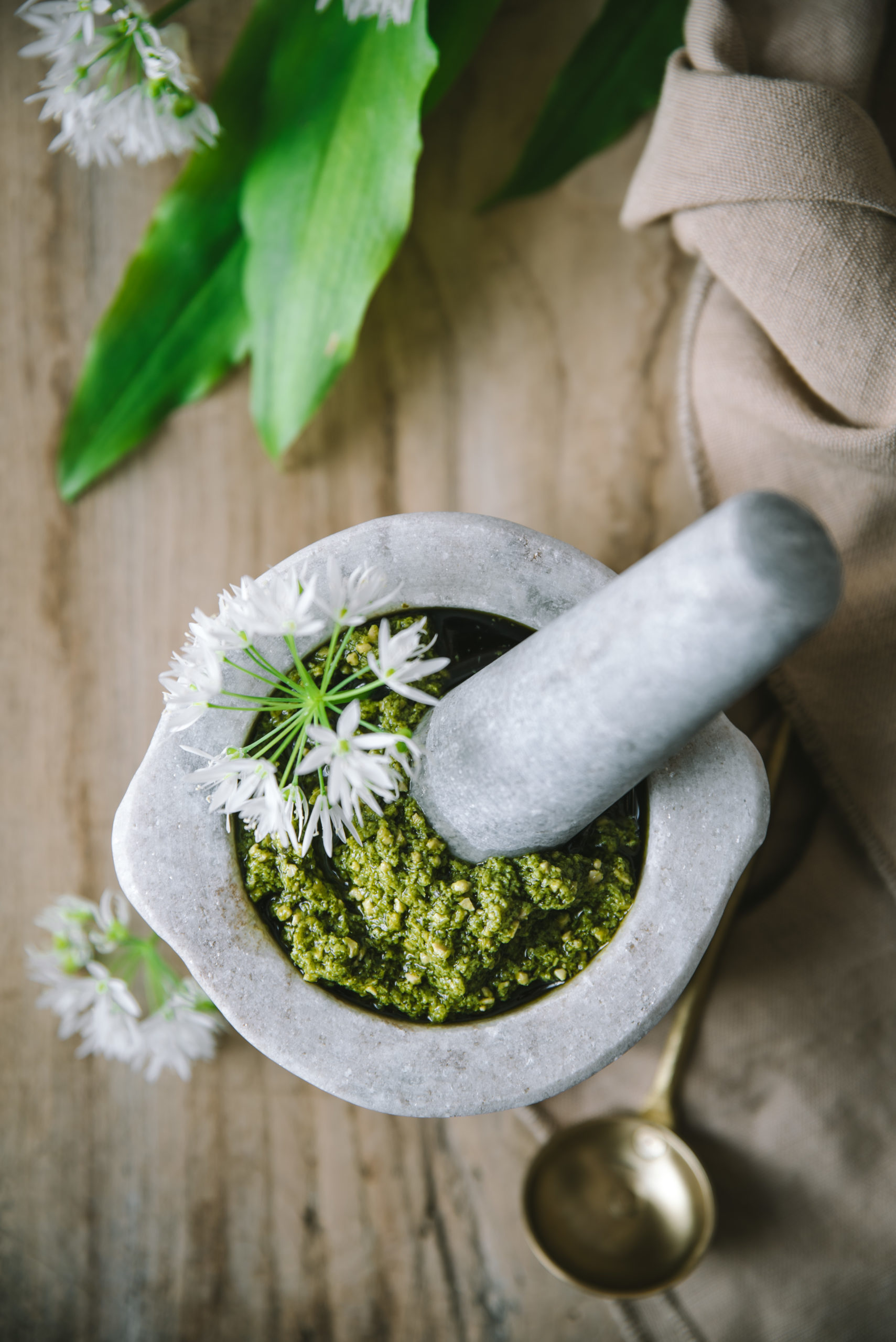 How to make homemade wild garlic pesto?
olive oil
freshly ground pepper
What other recipes can you use this wild garlic pesto with?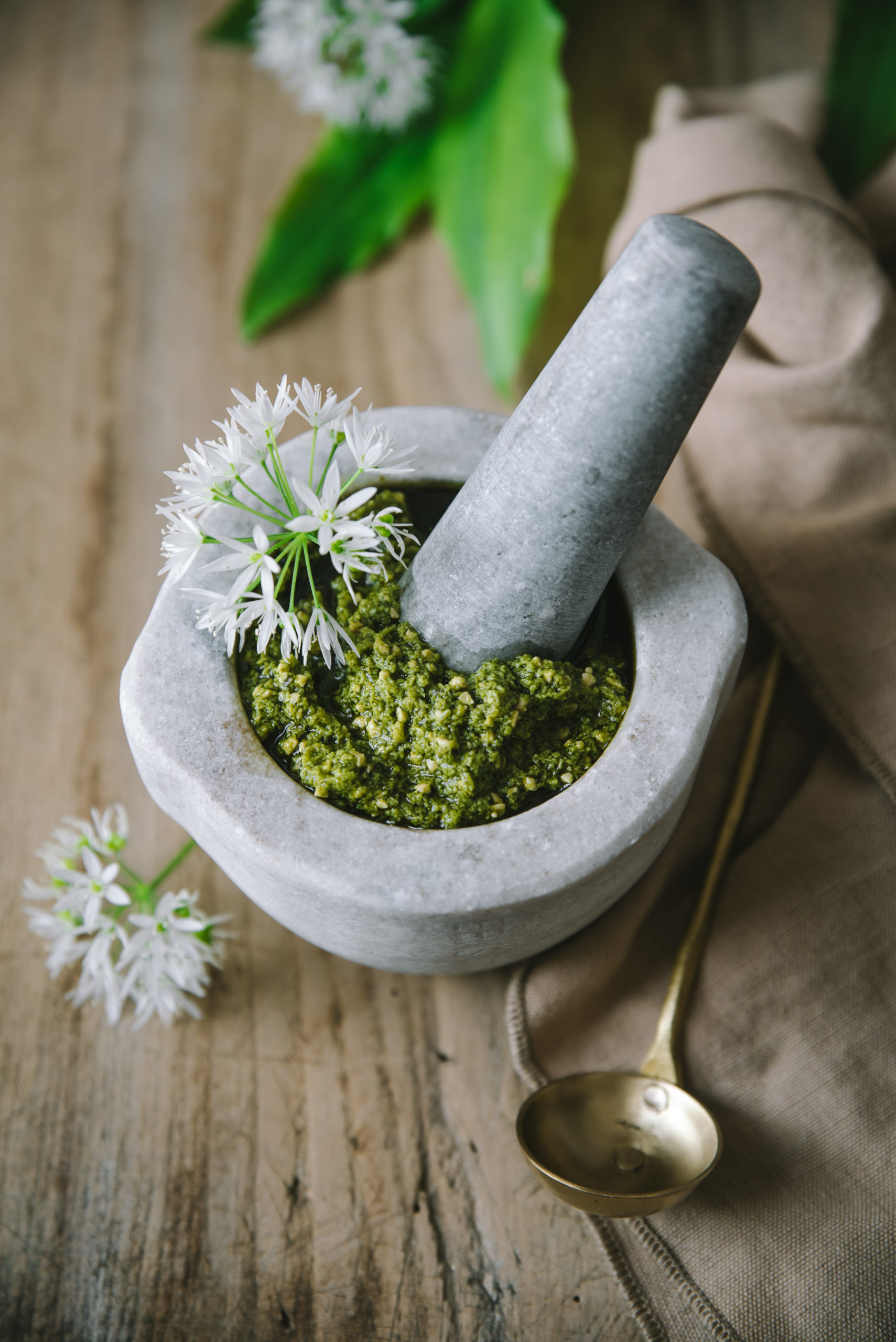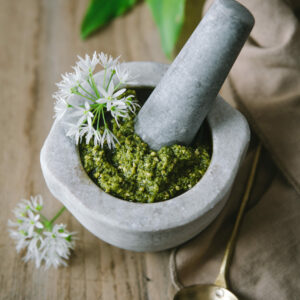 Wild Garlic Pesto
Ingredients
150

g

wild garlic

125

g

olive oil

100

g

pine nuts

100

g

parmesan or pecorino cheese

freshly ground pepper
Instructions
Wash and dry the wild garlic and chop it coarsely with a knife.

Place it in a small blender with the olive oil.

Blend until you have a fine purée.

Toast the pine nuts in a pan and add them to the blender. Blend again.

Add the grated parmesan/pecorino and a few turns of pepper and blend again.

Pour into a jar.

You can store this pesto for a week in the refrigerator and freeze it without any problem.
If you ever make my recipe and you like it, don't hesitate to tag me on Instagram @tangerinezest so I can see the result and share it myself…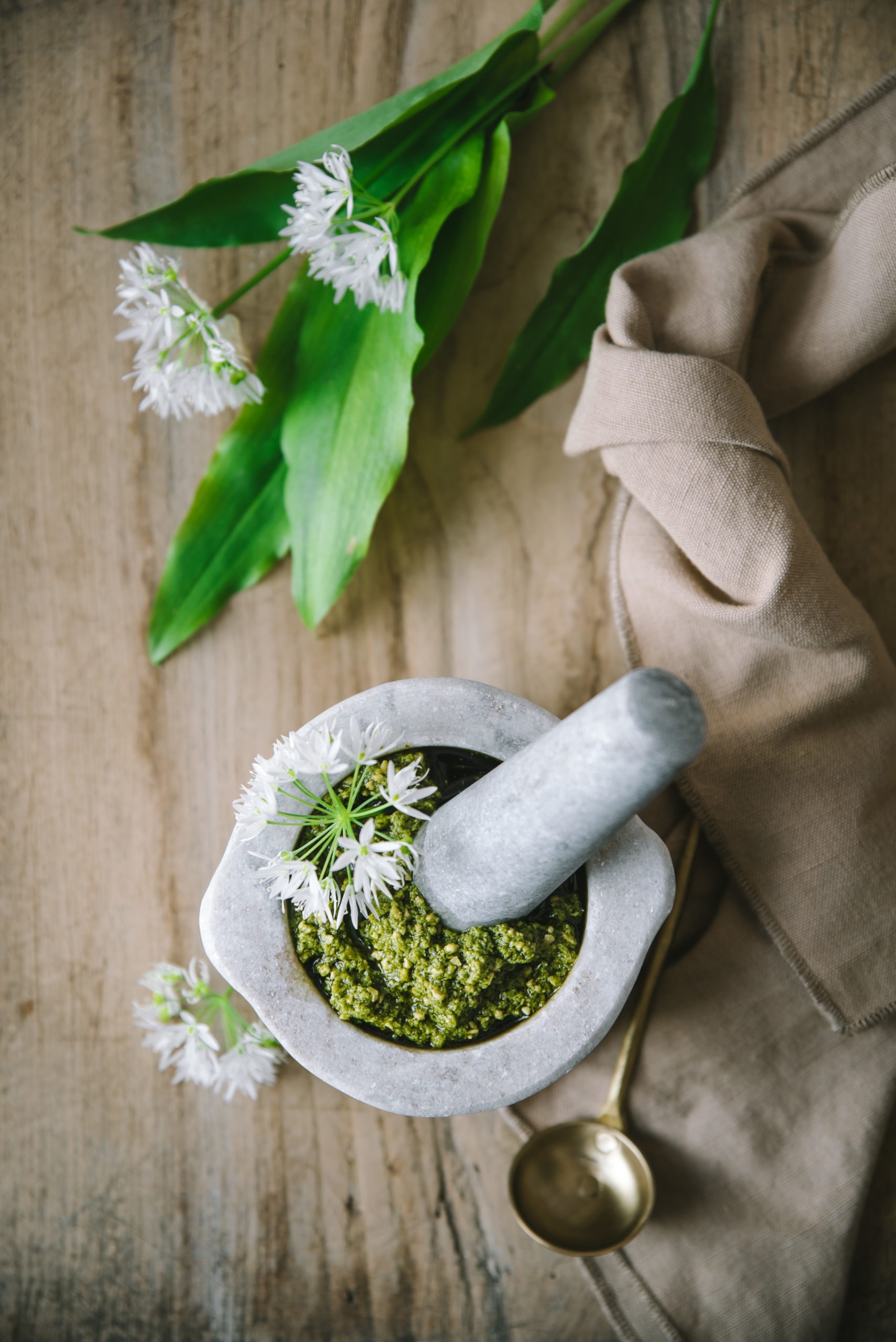 Just to let you know I am French and I translate my recipes. Be indulgent if you see syntax errors and do not hesitate to leave me a comment so I can correct it. I hope you will like my recipes and enjoy your visit to my food blog!