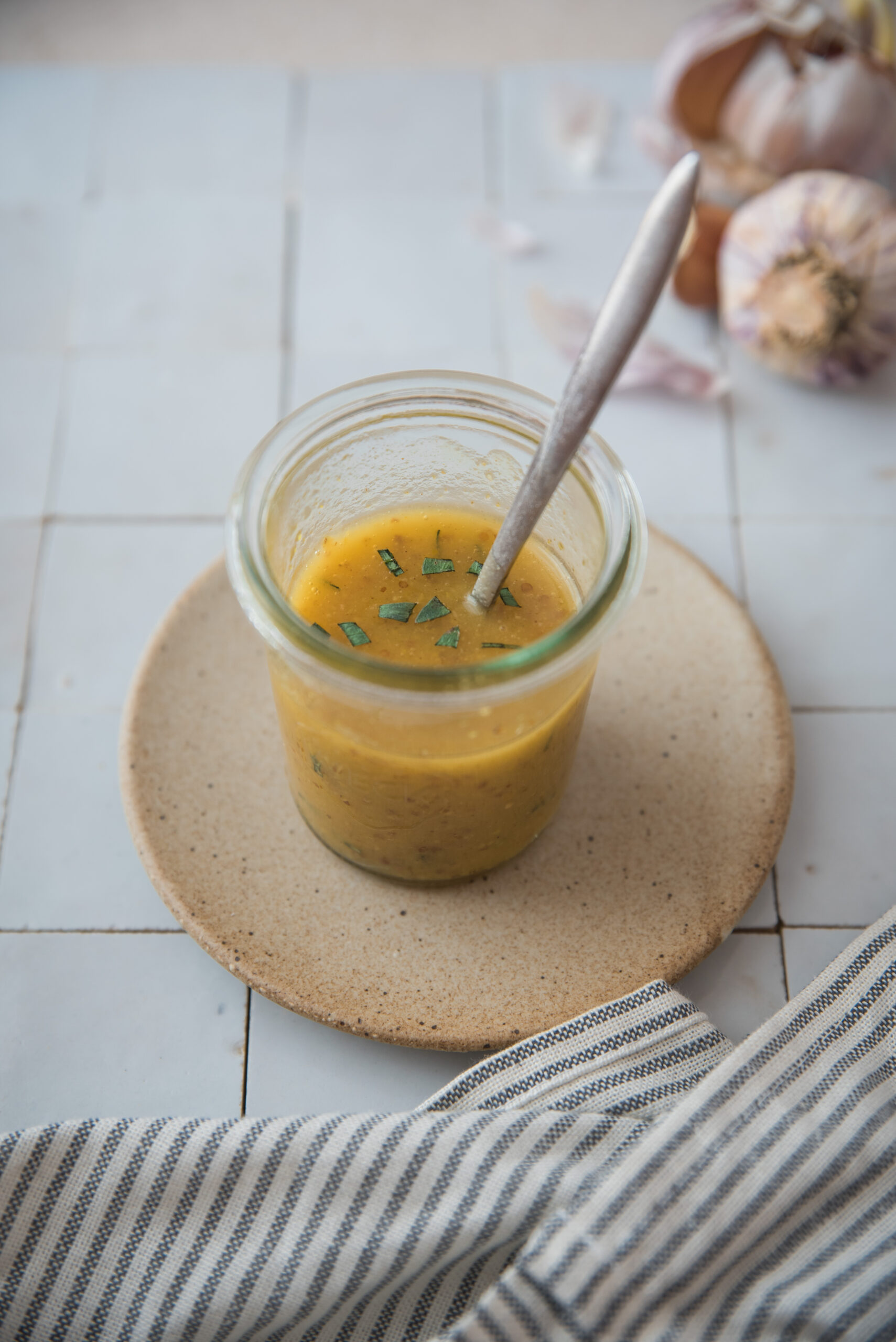 This honey and Dijon mustard sauce for grilled chicken recipe is a pure marvel that you absolutely must try!
What can I say? I used it to marinate diced chicken cutlets overnight, and the result is pure delight!
I served it with fresh peas and pasta to the delight of the whole family, adults and children alike. My loulou even asked me, a few days later, if I could make it again… 😉 The chicken was super tender and delicately perfumed with all the good flavors I'd brought together in this marinade.
Honey and Dijon Mustard Sauce for Grilled Chicken Recipe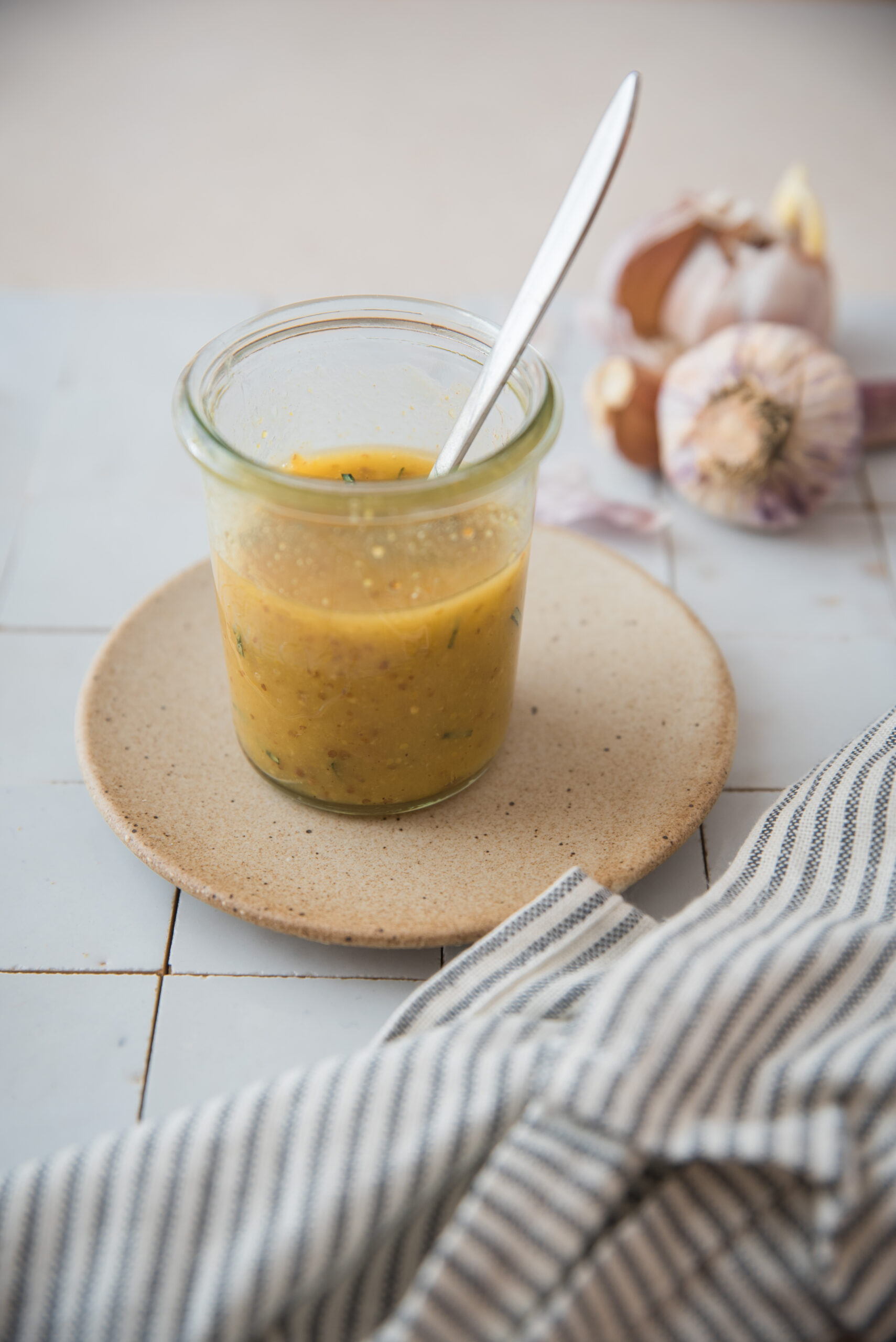 What ingredients do you need to make this marinade recipe?
Dijon mustard
old-fashioned mustard, tarragon or honey
olive oil
lemon juice
liquid honey
chopped garlic cloves
salt and freshly ground pepper
finely chopped tarragon
What recipes could you use this marinade for?
Of course, you can use this marinade for meats you want to grill on the barbecue, plancha or pan. It's excellent for poultry (chicken for me), but also for beef brochettes or pork or veal filet mignon…
It's also delicious with shrimps.
You can also use it to cook vegetables in the same way as meats (barbecue, plancha or frying pan), or au gratin in the oven.
This marinade is also excellent in a vinaigrette or mayonnaise, into which you can add a spoonful to delicately flavor your sauce.
Last but not least, this marinade can be used as a vinaigrette in a salad – it's a real treat!
I used this marinade for chicken, which I left in the fridge for a few hours. I then grilled the meat with the marinade in a pan, added a little cream and served with pasta and peas.
I can tell you it's a real treat, and I've been getting requests for it at home ever since…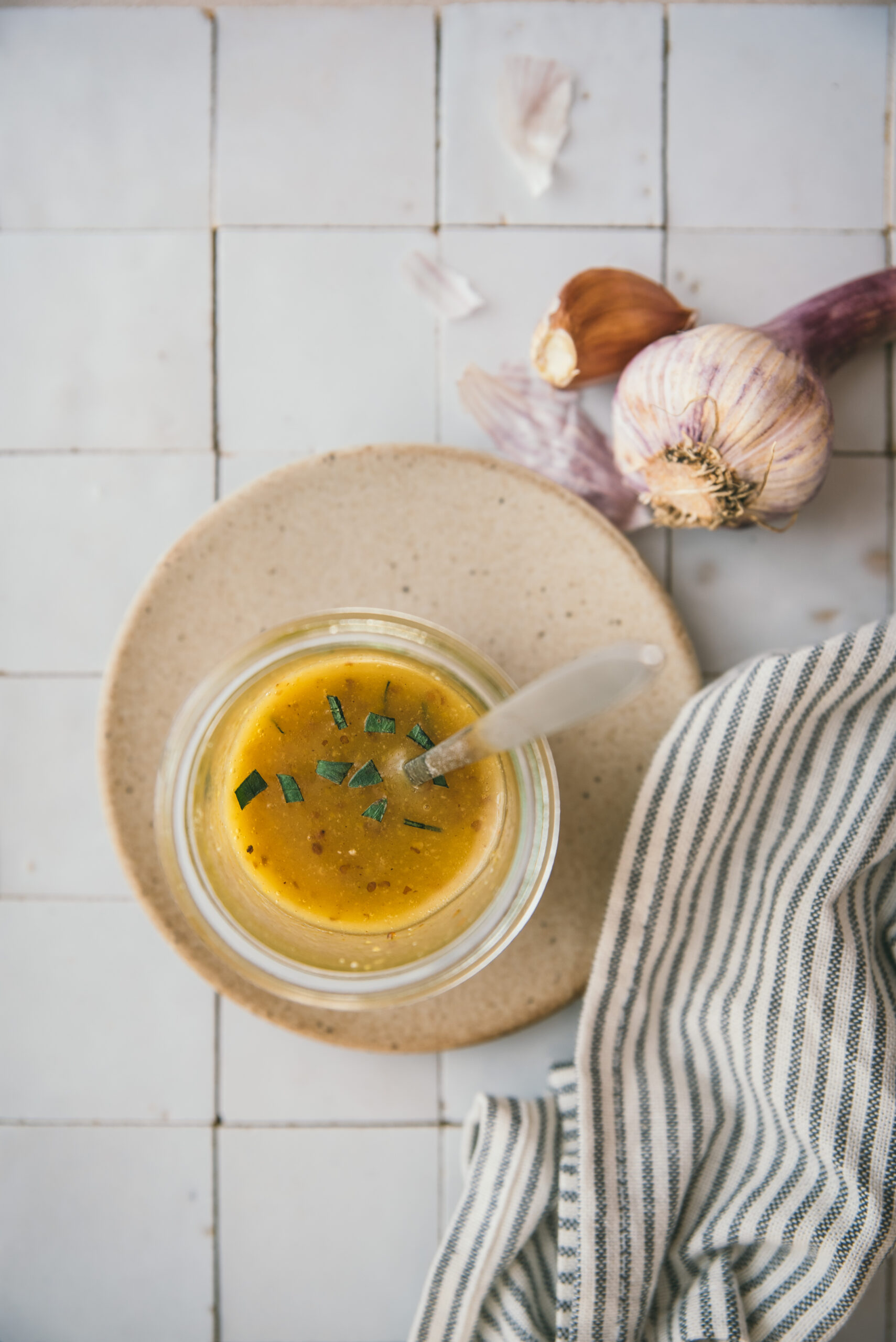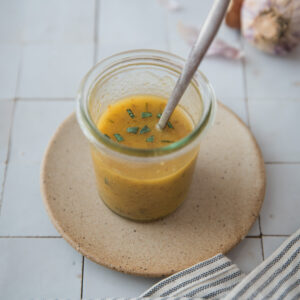 Honey and Dijon Mustard Sauce for Grilled Chicken Recipe
Here's my marinade sauce recipe for the equivalent of a 25 cl bowl. It serves about 400 g of meat, enough for 4 people.
Ingredients
3

tablespoons

Dijon mustard

2

tablespoons

wholegrain mustard or other tarragon or honey mustard

3

tablespoons

olive oil

1

organic lemon juice

3

tablespoons

liquid honey

2

minced garlic cloves

Salt and pepper to taste

A few sprigs of finely chopped tarragon

(optional)
Instructions
In a bowl, whisk together all ingredients until smooth.

If you're marinating meat, you can leave it to marinate overnight or for at least 3 hours.
If you ever make my Honey and Dijon mustard sauce and like it, feel free to tag me on Instagram or Facebook so I can see the result and share it back…
Just to let you know I am French and I translate my recipes, be indulgent if you see syntax errors and do not hesitate to leave me a comment so I can correct it. I hope you will like my recipes and enjoy your visit to my food blog!