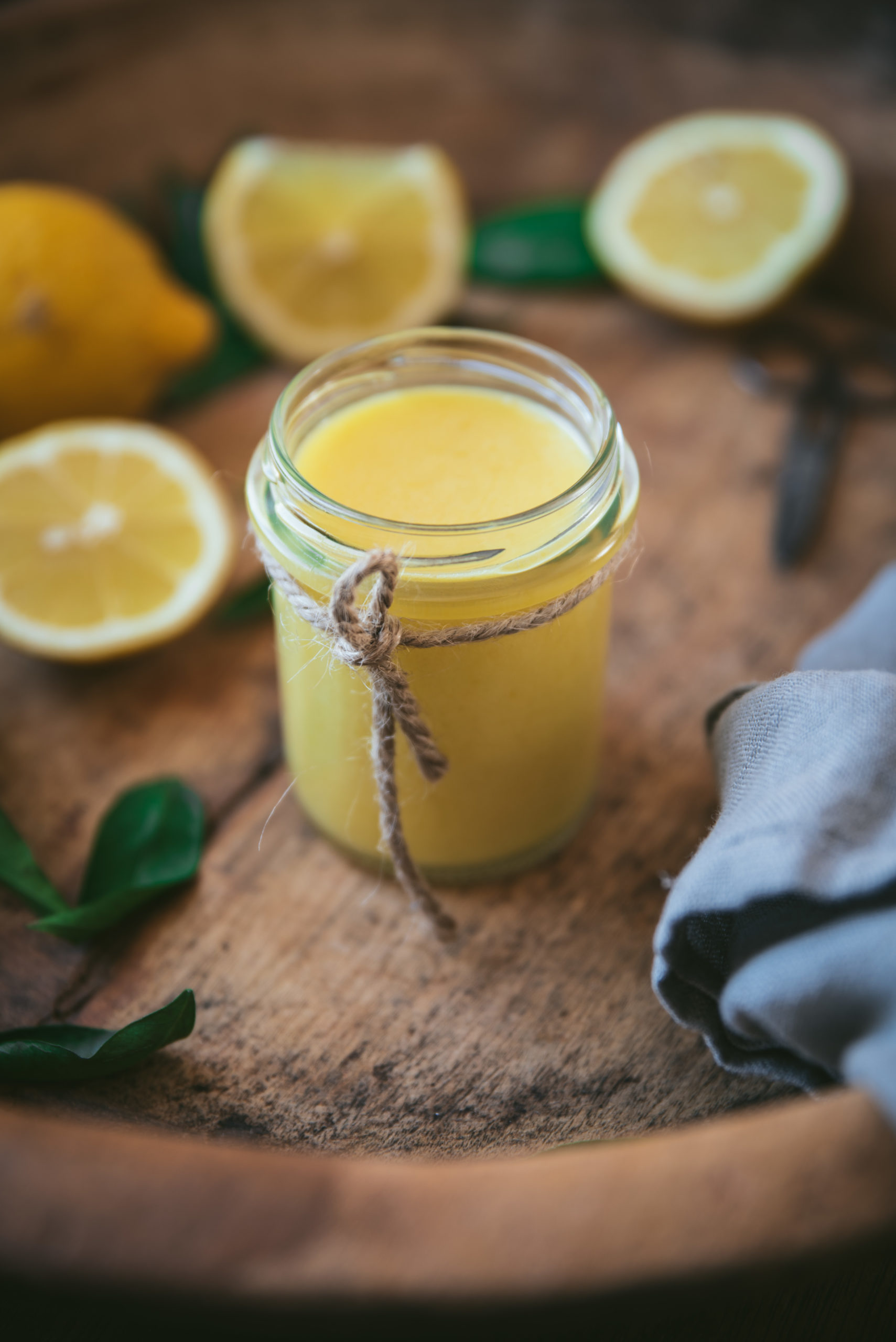 Do you know how to Make Lemon Curd? I love lemon curd! You know ? It is a lemon cream whose origin of the recipe is English. It was when I was studying in Great Britain that I came across this delicious recipe that can be enjoyed on toast, pancakes or scones, but also in cakes, as in pies or even in sponge cake.
I really want to try to make a rolled cake by combining this lemon curd and a praline, because according to Cyril Lignac 😉 it goes very well!
Well, the only problem is that I don't know if I'll still have my lemon cream but I'll make it again, it's so easy. And if it's good, and if I manage to take pictures before the wrap is eaten, I'll share it with you.
That's a lot of 'ifs', all this to tell you to go see this very very good and ultra easy recipe! 😉
How to Make Lemon Curd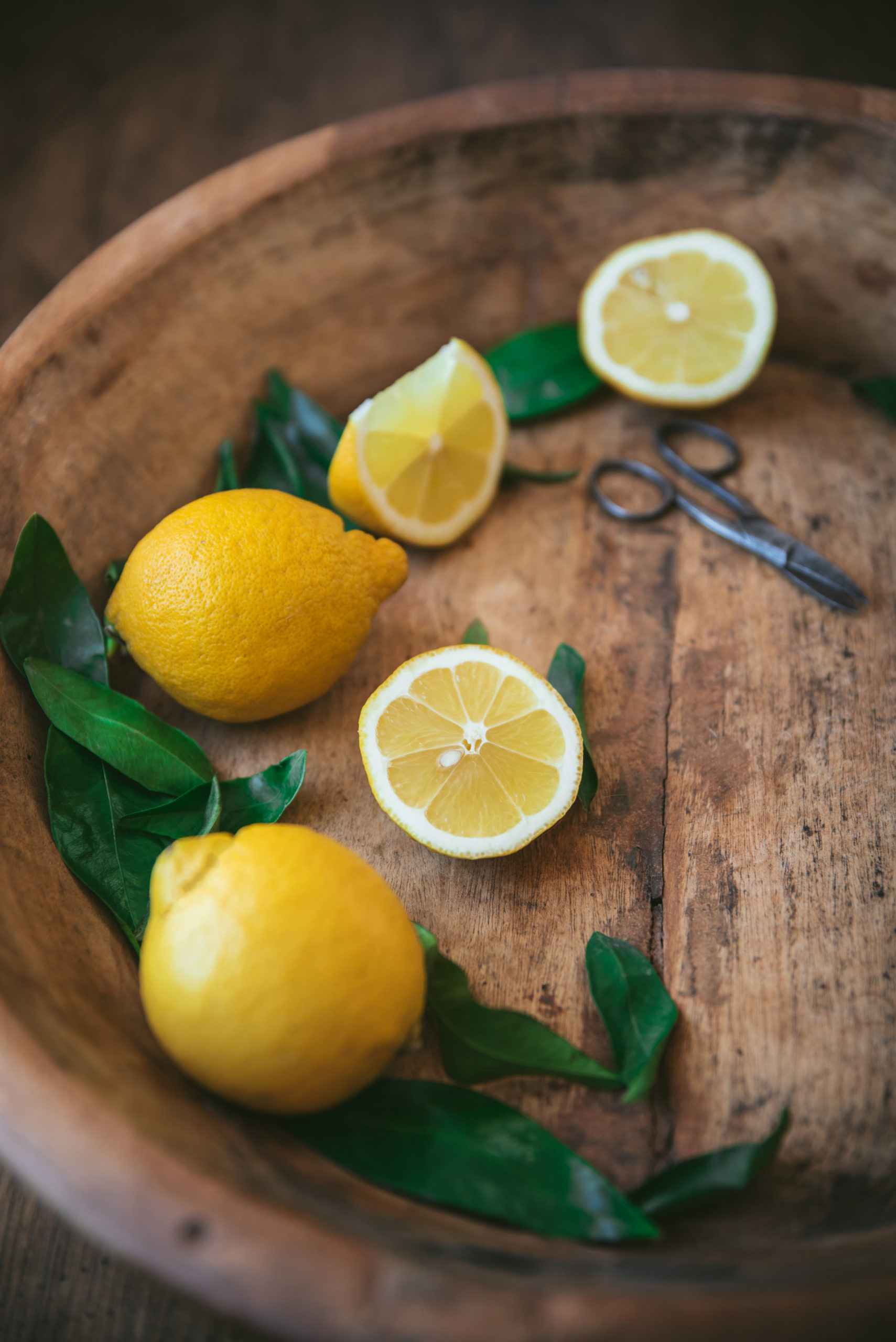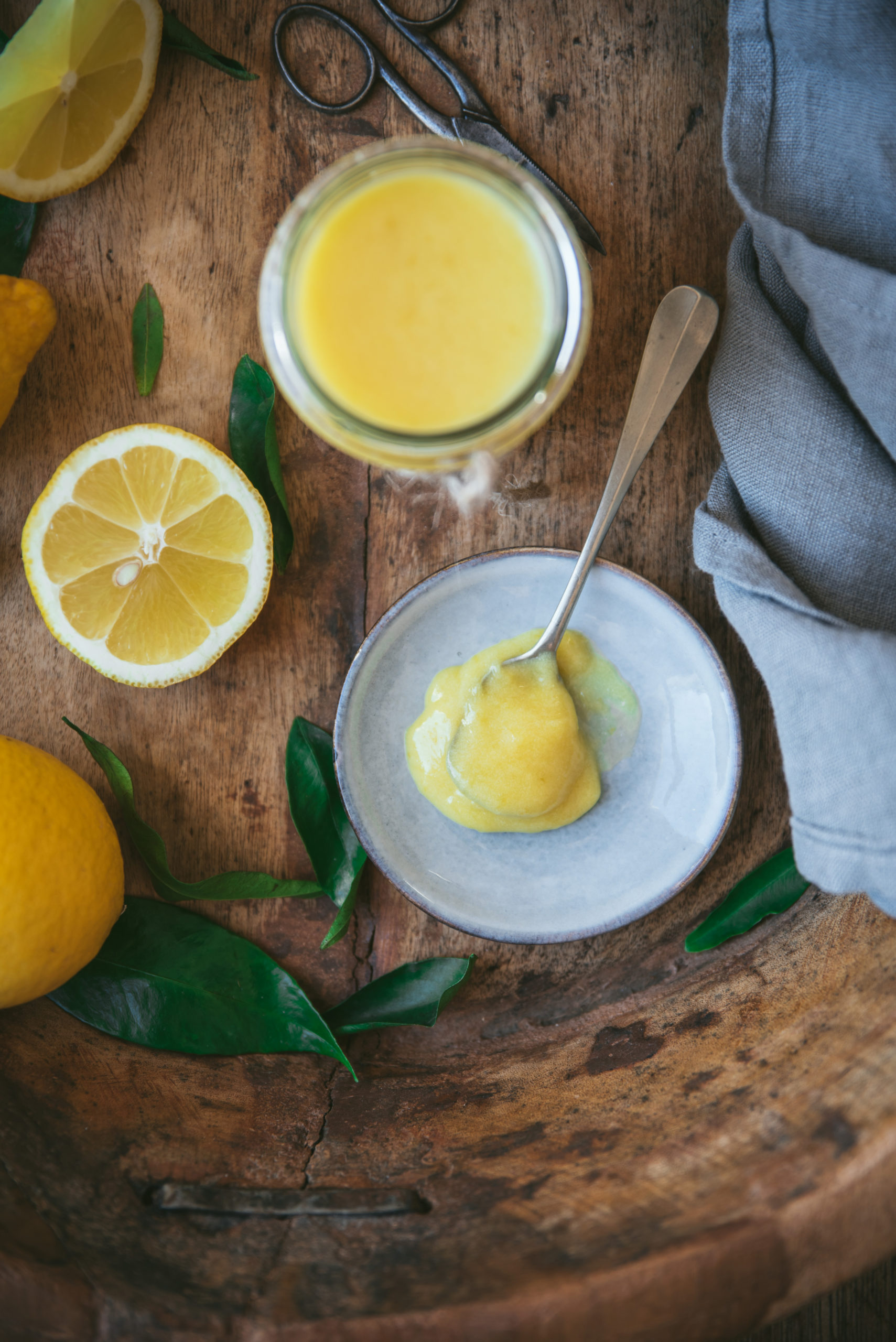 What are the ingredients you will need to make this delicious lemon curd recipe at home?
organic lemon
powdered sugar
egg
butter
The quantities are indicated below, in the detailed recipe.
My tips and tricks for making a great flavored lemon curd.
If you want it smooth, strain the freshly squeezed juice. I also recommend using fresh lemons that you squeeze just as you make your recipe so that the flavors are present.
Cook your lemon curd in a stainless steel pan and not in a non-stick pan, and finally, stir with a stainless steel spoon or a stainless steel whisk, a wooden spoon could absorb the flavors or give other tastes.
And there you have it!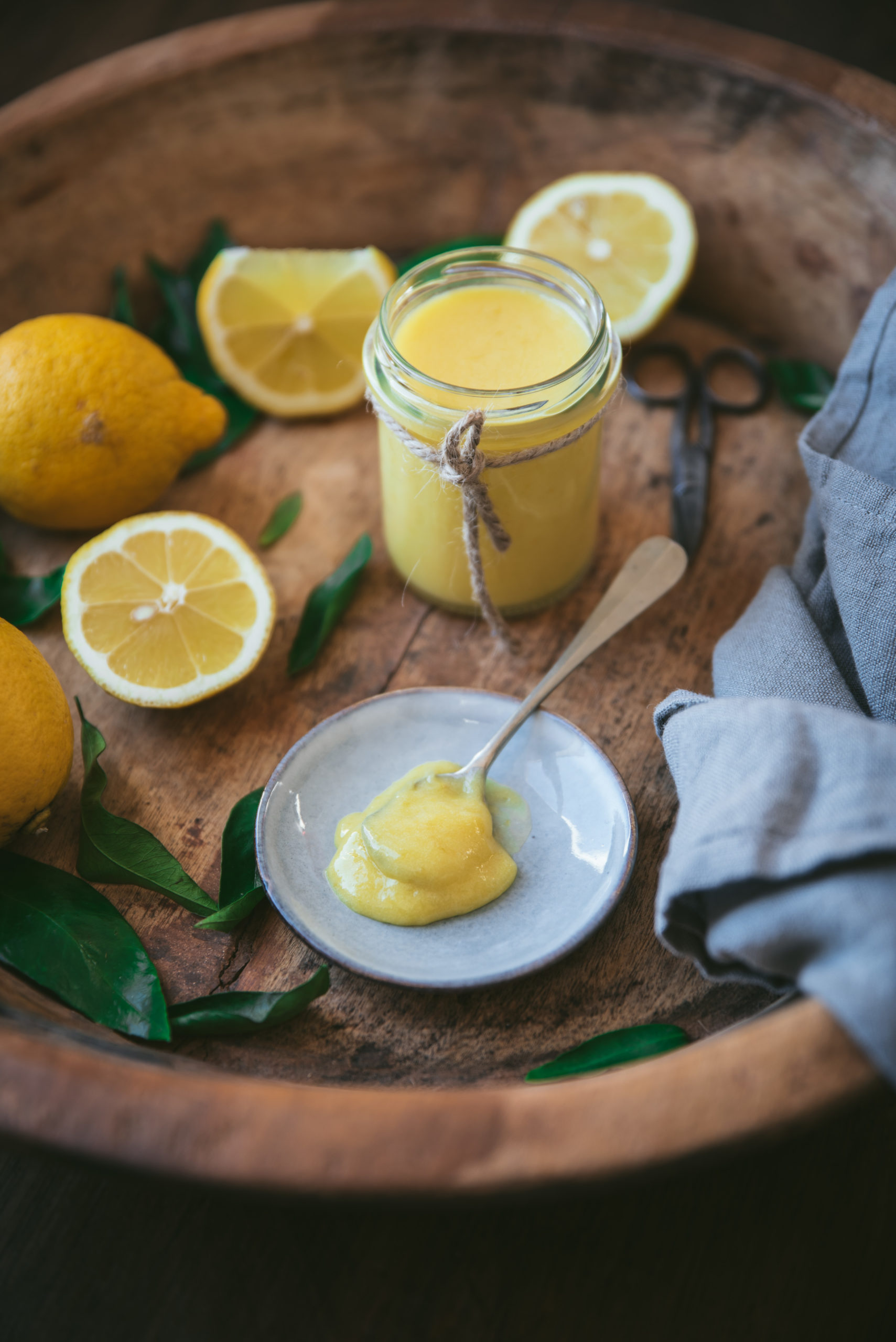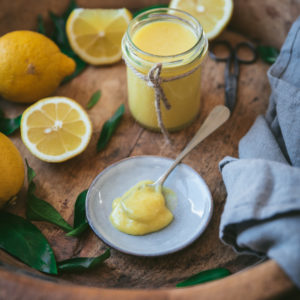 How to Make Lemon Curd
Ingredients
1

organic lemon

(about 50 ml of juice)

70

g

powdered sugar

1

egg

60

g

butter
Instructions
Wash your lemon then zest using a zester (personally I use a Microplane).

Mix the zest with the sugar in a bowl that can fit on a saucepan. Add the egg while beating for a few minutes, until the mixture is frothy.

Squeeze the lemon to obtain 50 ml of juice and pass the juice through a strainer to obtain a very smooth juice without pulp or seeds. Add the lemon juice to the sugar-egg-zest mixture and whisk again.

Heat the preparation in a bain-marie, stirring constantly with a whisk for 10 to 15 minutes, until the cream thickens. When the cream holds together, it's ready.

Off the heat, add the butter cut into small cubes and mix with a whisk until the butter is completely incorporated.

Transfer the lemon curd to a glass jar, film in contact then close the lid. Leave to cool then keep refrigerated.
If you make my lemon curd recipe and you like it, don't hesitate to tag me on Instagram or on Facebook so that I can see the result and share it myself…
You can keep this lemon curd in the fridge for 2 weeks and it also makes a nice gift for people who like homemade. You will be happy…
For the zest I use a Microplane zester that I have been using for a long time and it is the best because it only takes the upper part which contains the flavors. I 100% recommend if you want one and it is durable.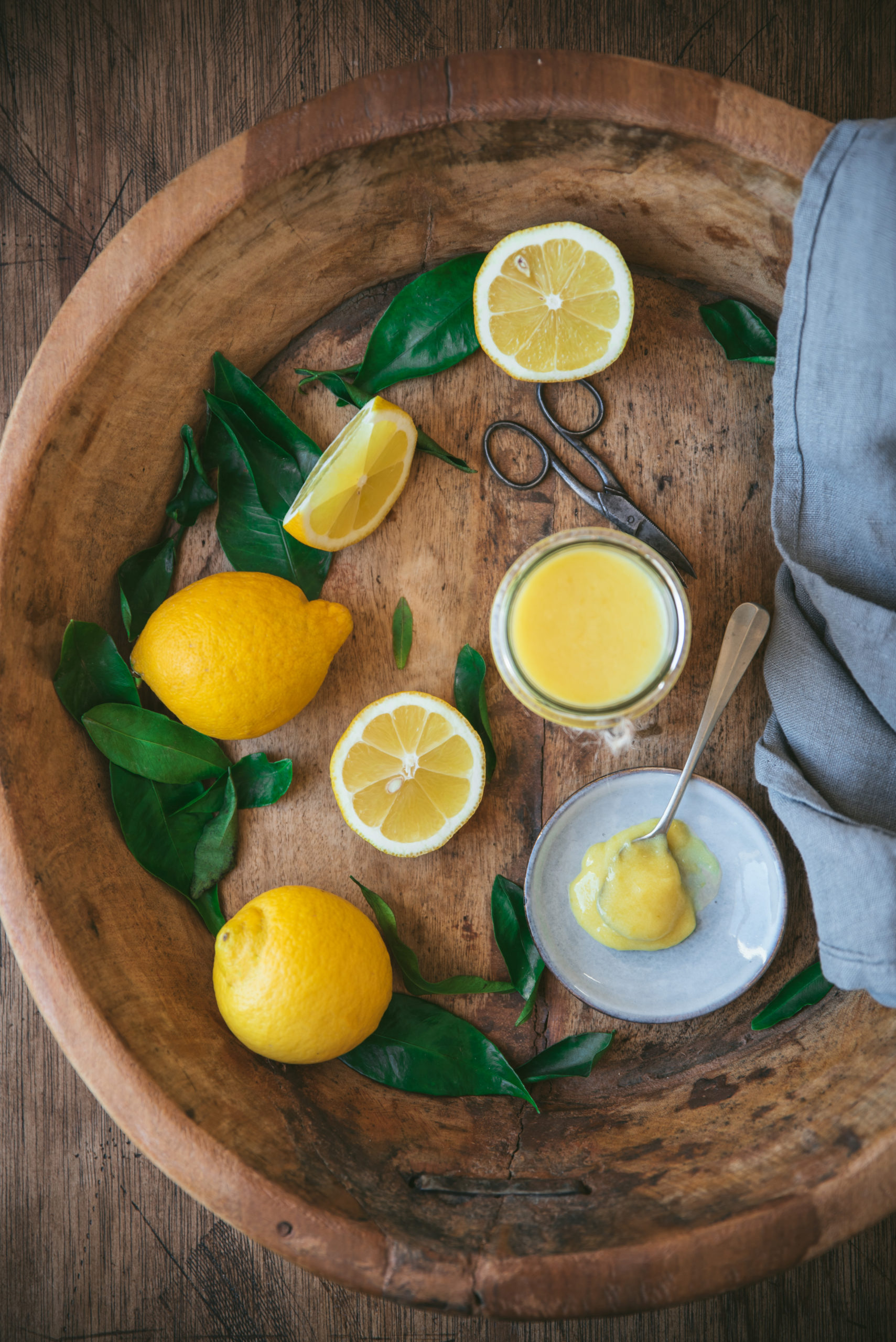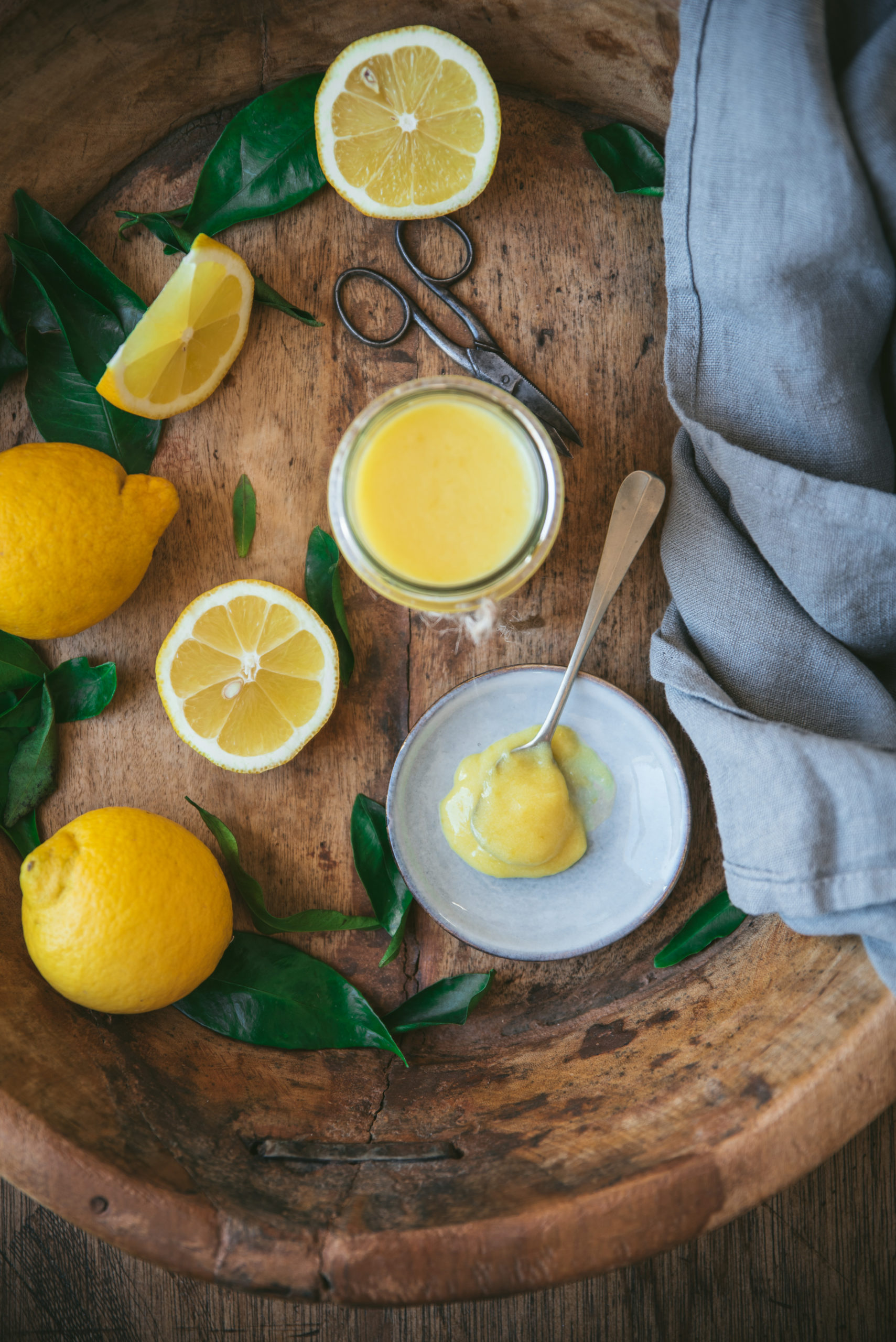 Just to let you know I am French and I translate my recipes, be indulgent if you see syntax errors and do not hesitate to leave me a comment so I can correct it. I hope you will like my recipes and enjoy your visit to my food blog!