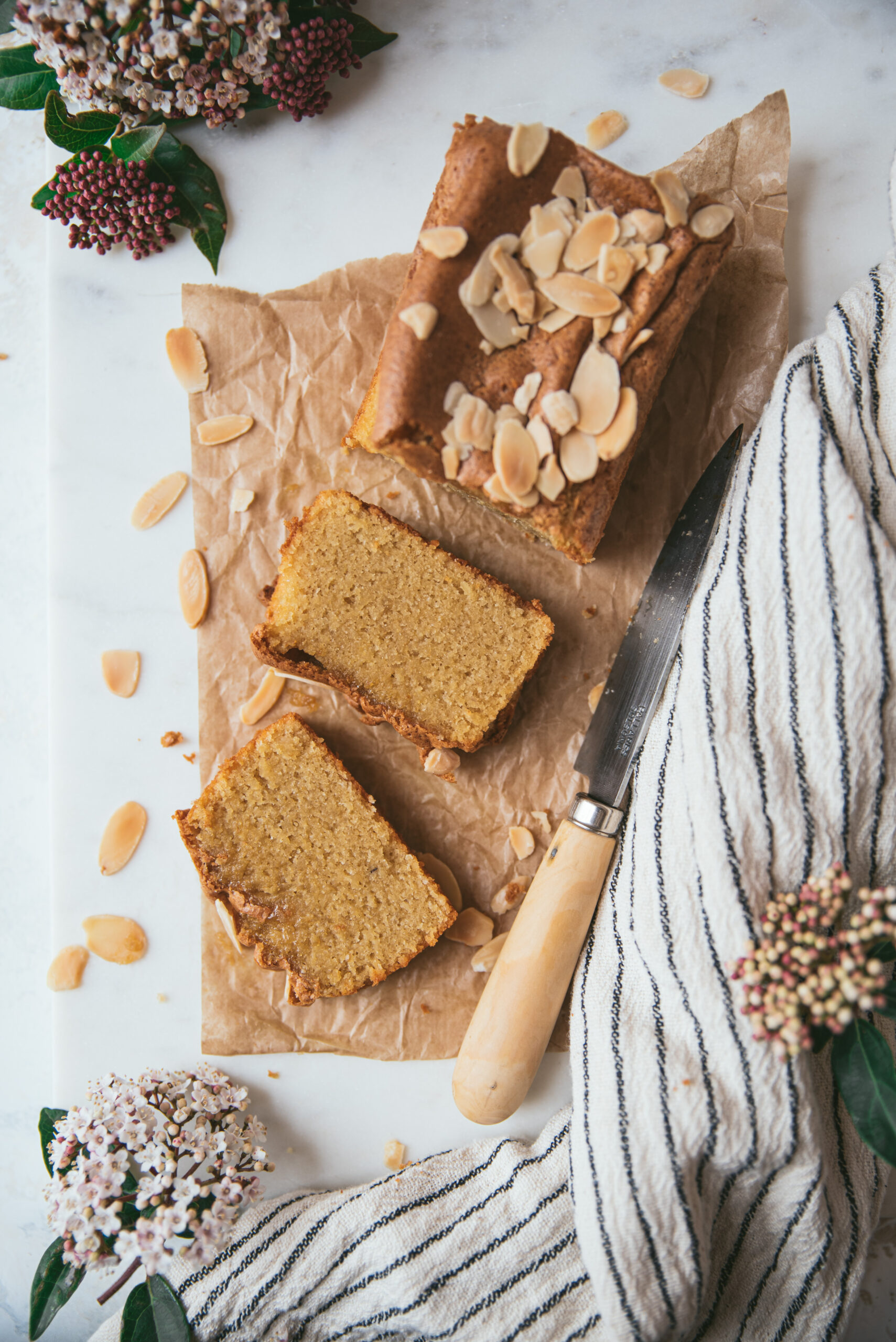 Usually on Wednesdays I bake with the kids, but right now the three of us are going to the pool and when we get out they are starving. So in the morning, while they are at school, I try to make a little sweet for the afternoon snack. This Fondant Almond Cake Recipe is so easy to make that I wanted to share it with you!
This fondant cake was perfect for snack time, but it can also be served as a dessert. It's a wonder and paired with a fruity dessert, you're going to make people happy!
This recipe is really great because it is easy to make and very quick. In about fifteen minutes, you will have done everything, you just have to wait for the cooking time, about thirty minutes.
Fondant Almond Cake Recipe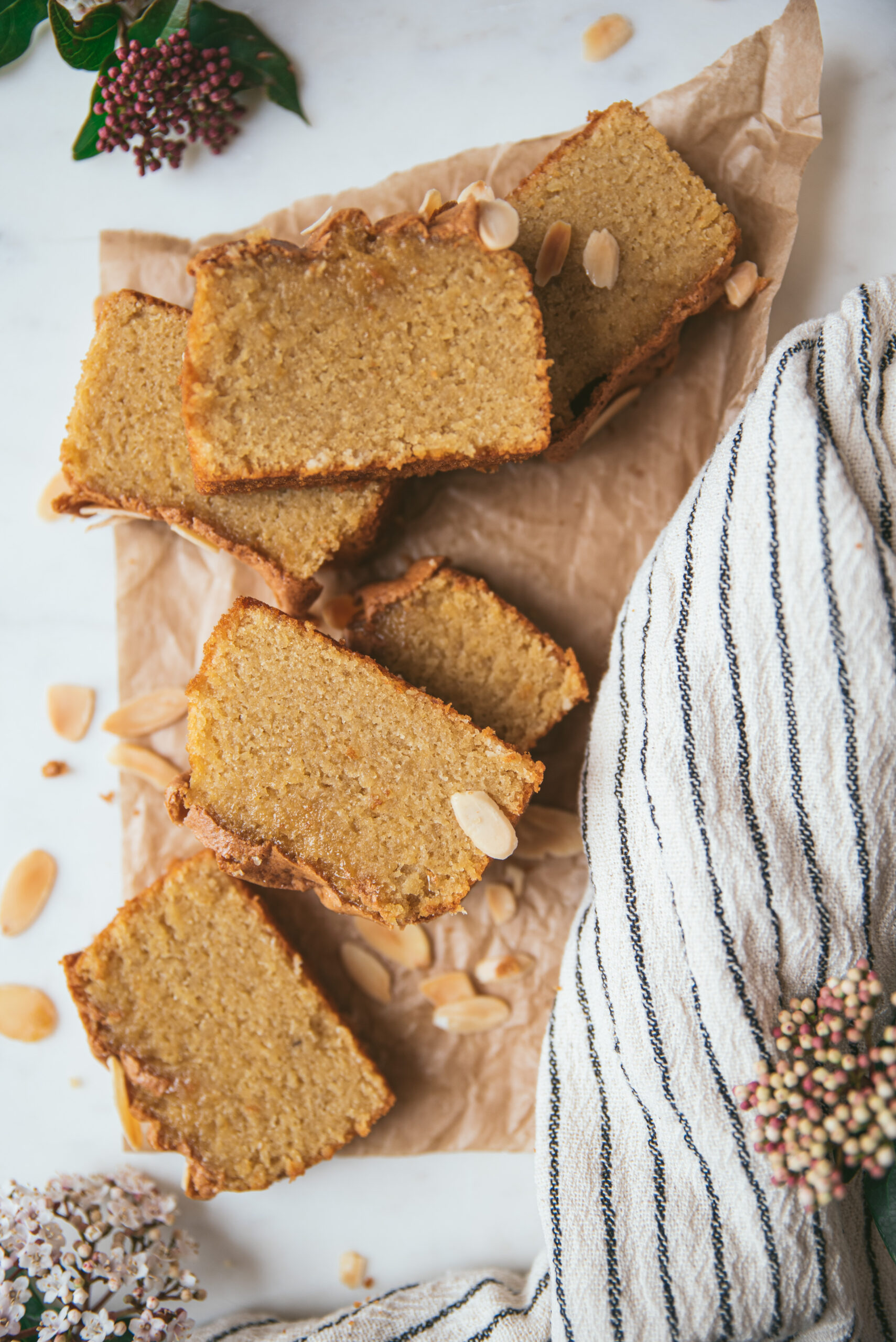 What ingredients do you need to make this almond dessert recipe?
almond powder
powdered sugar (I used whole sugar and caster sugar)
whole eggs
bitter almond extract, it's optional but I personally find that it enhances the flavor of this cake. You can easily find it in a grocery store or in your supermarket.
soft butter
slivered almonds for cake decoration
salt and baking powder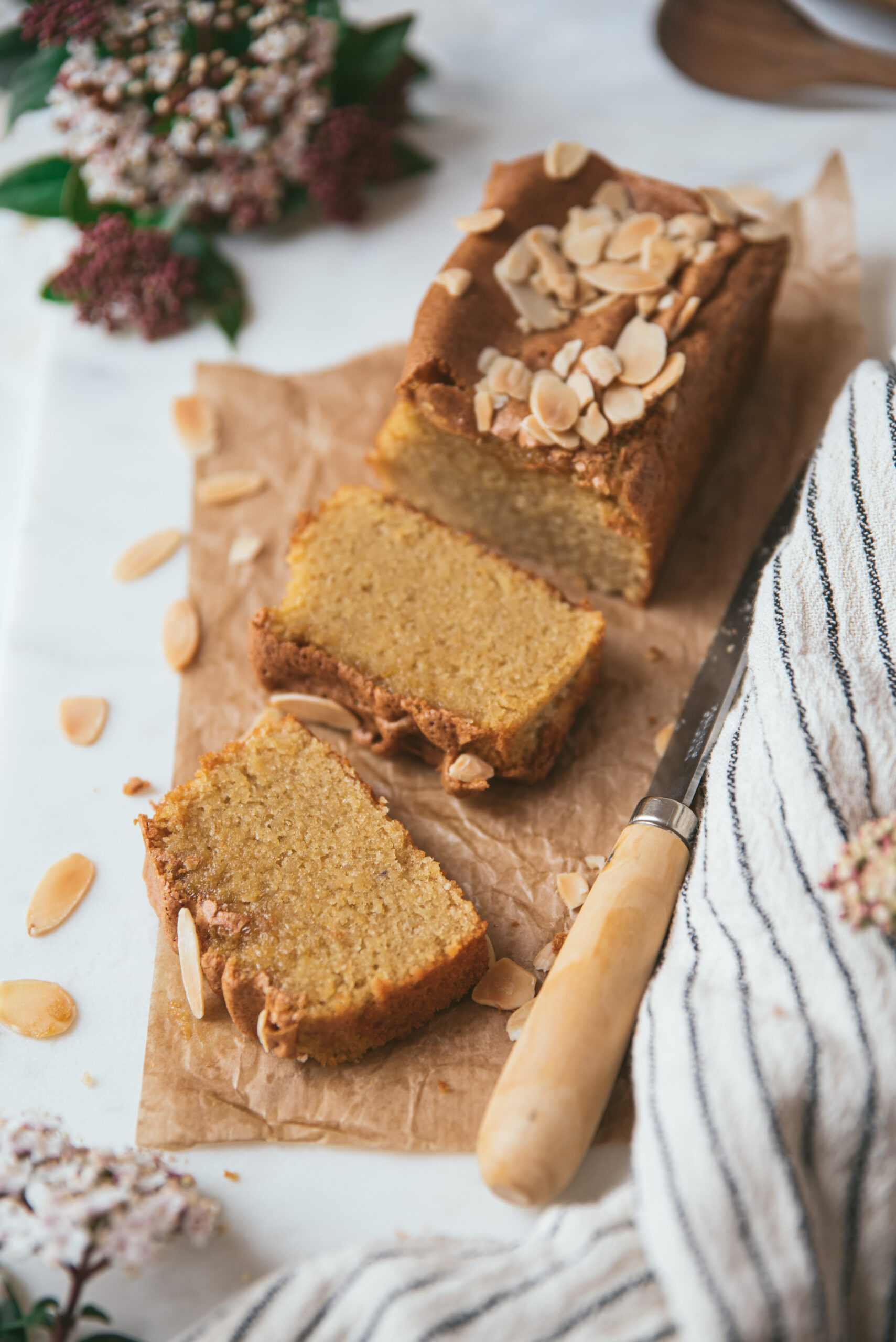 For the pan, I used a small cake pan (24 x 10) but you can also bake it in a circular pan of about 15 centimeters in diameter if you want to have some thickness.
The very important (and very simple) step in making this almond cake is to mix the eggs and sugar. You have to whisk well to make the mixture frothy, this is what will bring the sweetness of your almond cake.
How to store this cake?
Although I doubt you'll need to store it, I recommend keeping it at room temperature on a cake plate covered with a clean dish towel.
Other recipes to try
If you like this recipe, here are some other easy cake ideas that you should love as much as I do: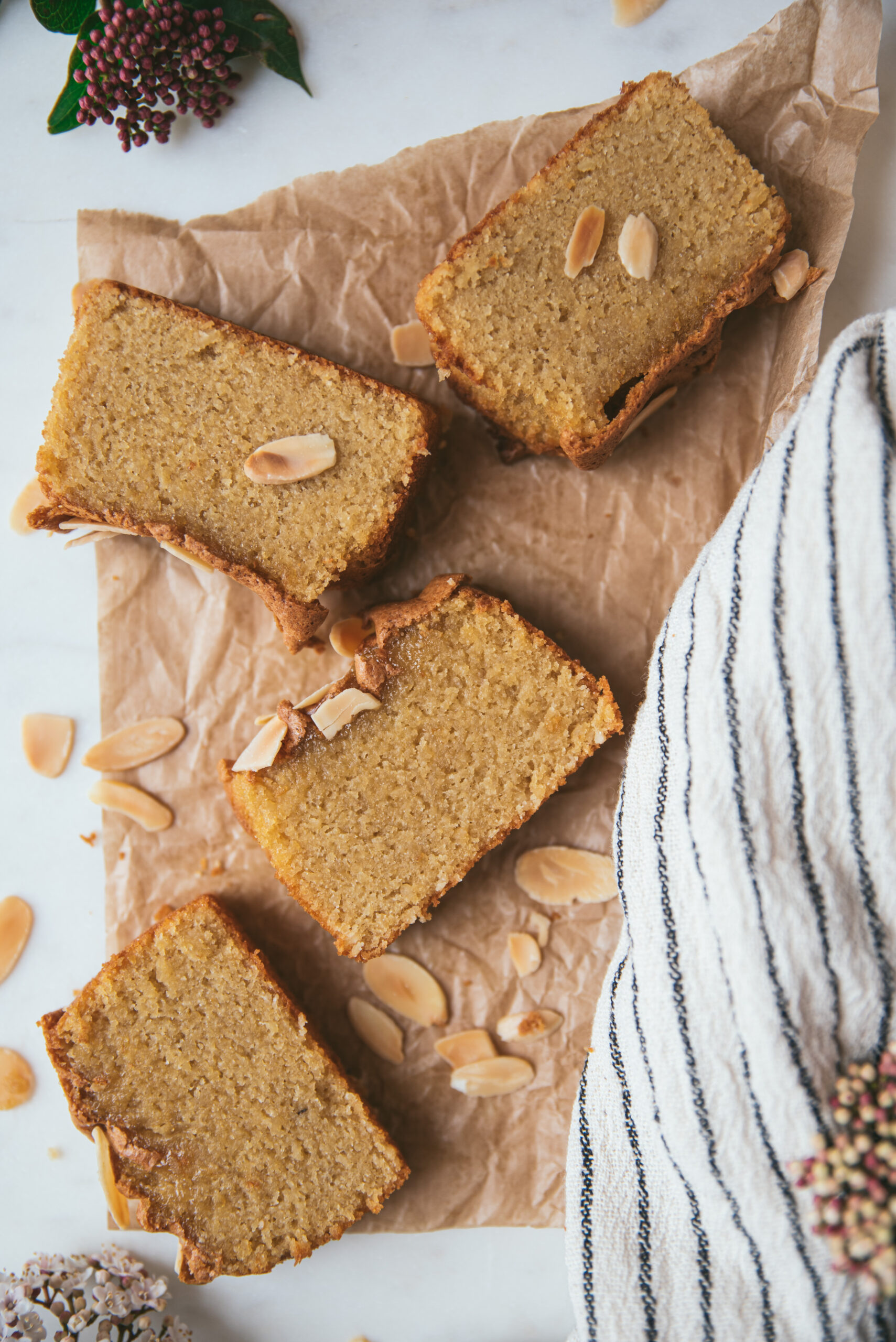 What equipment do you need to make this delicious almond cake recipe?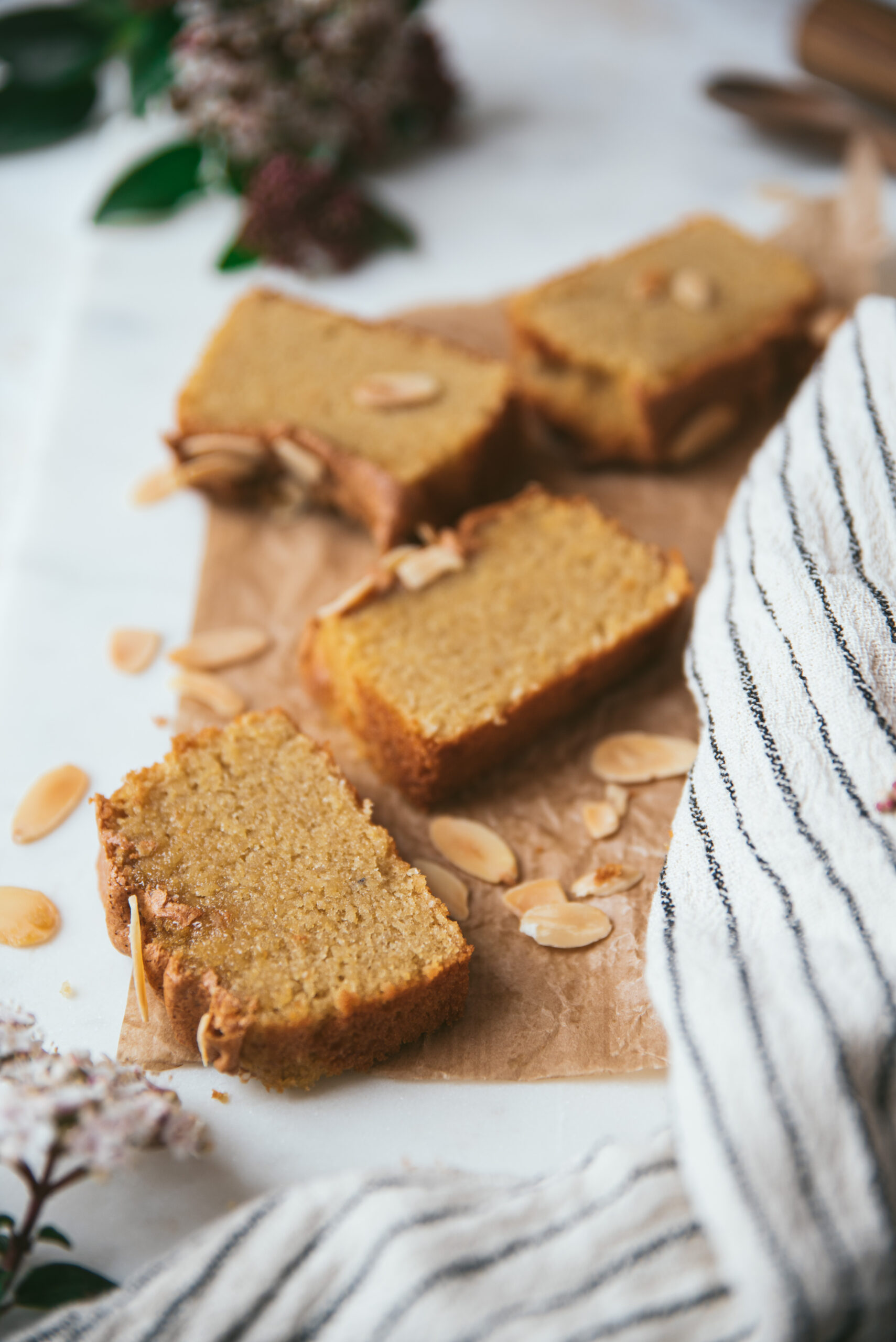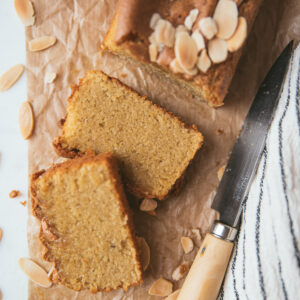 Amandier, Fondant Almond Cake Recipe
Ingredients
100

g

powdered sugar

3

eggs

150

g

almond powder

1/2

teaspoon

bitter almond extract

1

pinch

baking powder

70

g

butter

melted but not hot

1

pinch of salt

Slivered almonds
Instructions
Preheat your oven to 180°C.

In a big bowl or the bowl of your food processor, pour the sugar and whole eggs.

Whip well until smooth and fluffy.

Add bitter almond extract, almond powder and pinch of yeast. Mix again until the powder is well incorporated.

Then pour in the melted (but not hot) butter and add the pinch of salt. Mix.

Line your cake pan or butter it.

Pour the cake batter inside.

Bake for about 30 minutes, checking for doneness.

5 minutes before the end of the cooking time, add the slivered almonds on top to brown them a bit.

Remove from oven, cool on a rack, then turn over and cool on the rack.
Some additional tips
If you see that your almond cake is browning a little too quickly, you can reposition your baking sheet on top and leave your cake pan on the oven rack.
Feel free to add 5 minutes to the baking time if you want a cake with a little more hold, firmer. With 30 minutes of baking, it will be quite soft.
If you ever make my fondant almond cake recipe and you like it, don't hesitate to tag me on Instagram @tangerinezest so I can see the result and share it myself…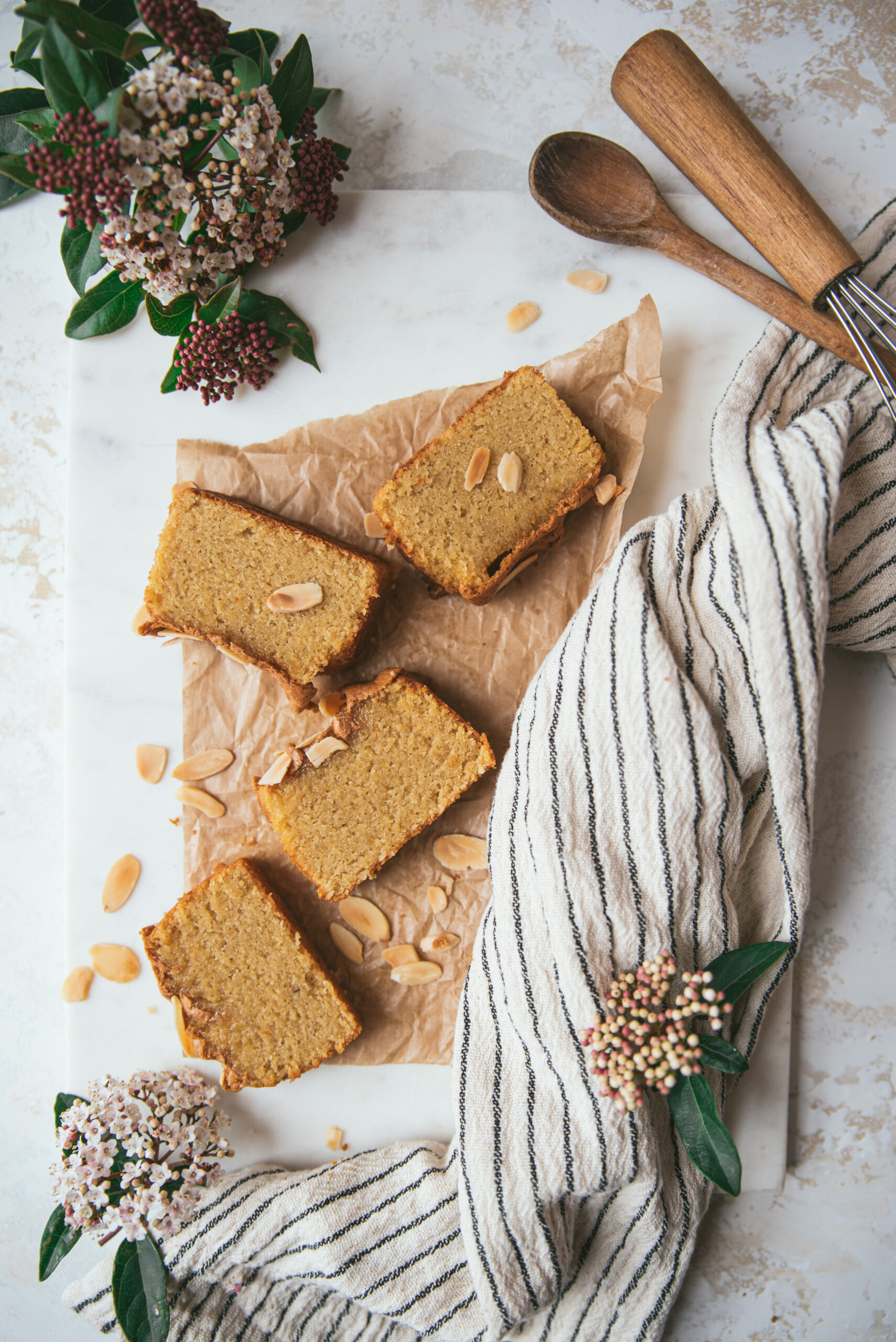 Just to let you know I am French and I translate my recipes, be indulgent if you see syntax errors and do not hesitate to leave me a comment so I can correct it. I hope you will like my recipes and enjoy your visit to my food blog!