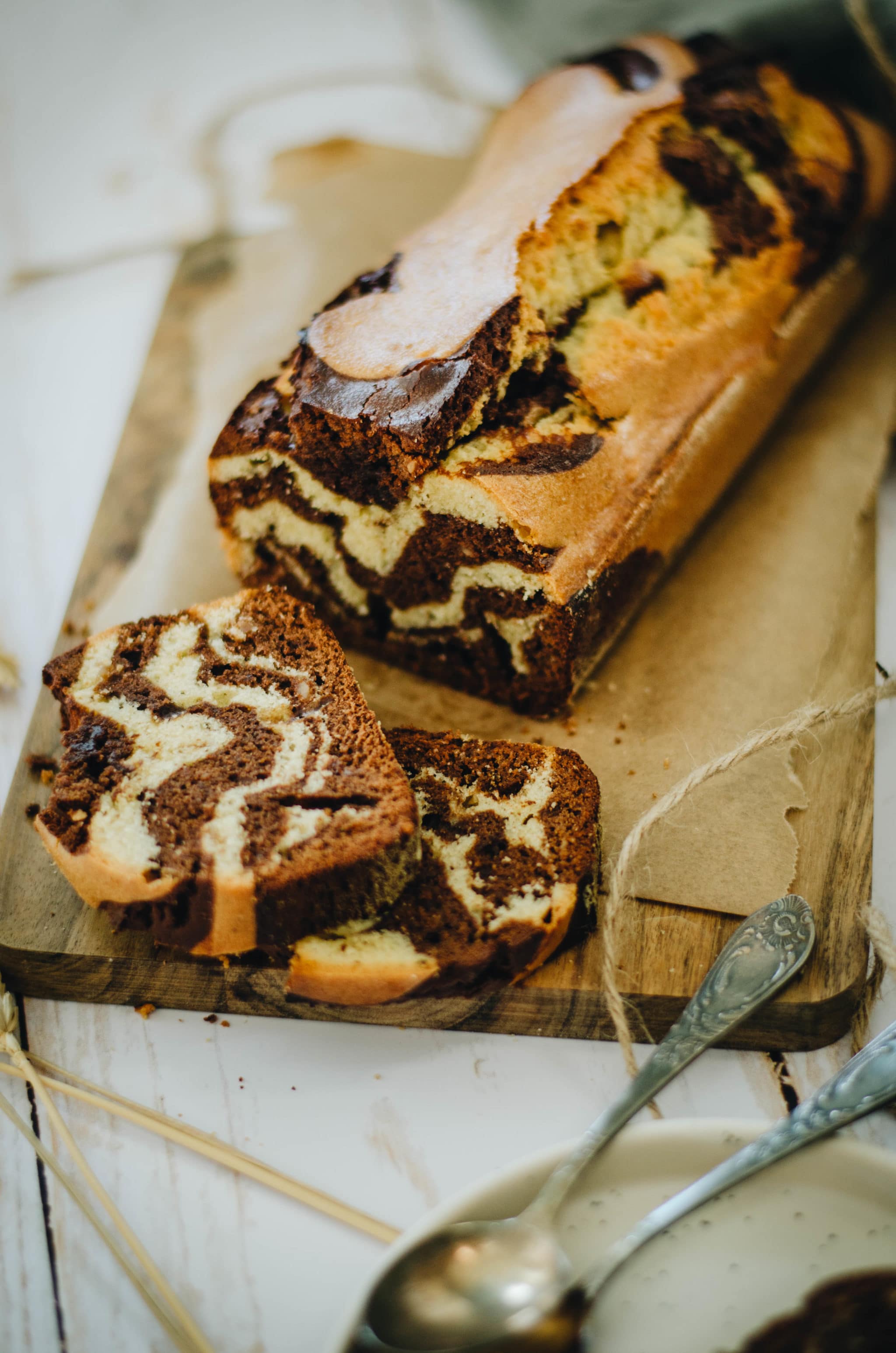 I have to tell you right away that this chocolate and peanut butter marble cake recipe was clearly inspired by my friend Céline with her chocolate and praline cake. Of course, I customized it and made my own version because I am unable to follow a recipe anyway. That's the last straw for a food blogger, don't you think! That's why my man is the one who usually takes care of the pastry, he has to be too precise and I like to invent, add… 😉
Well, after 3 tests to perfect my version, here it is, and I can tell you that it was tested and approved by 6 children (4 years old and 2 years old) for the birthday party of my little boy. We would have loved to have some for breakfast the next day, but…, it was all gone.
You will also see in the recipe that I offer 2 versions, one with peanut butter and one plain with butter 😉
I also always thought that it was complicated to make a marble cake but I don't know why. It is not, it is of a disconcerting simplicity because in fact, it is enough to separate the paste in 2, to add the chocolate to the one and then one pours a big spoon of each preparation in the cake mould, by alternating them. I feel that this winter, the marble cake will become a ritual and that I will vary the pleasures… 😉
Let's get to work! I think there are a lot of kids who are going to enjoy it this weekend! And don't hesitate to share your cakes!
Chocolate and peanut butter marble cake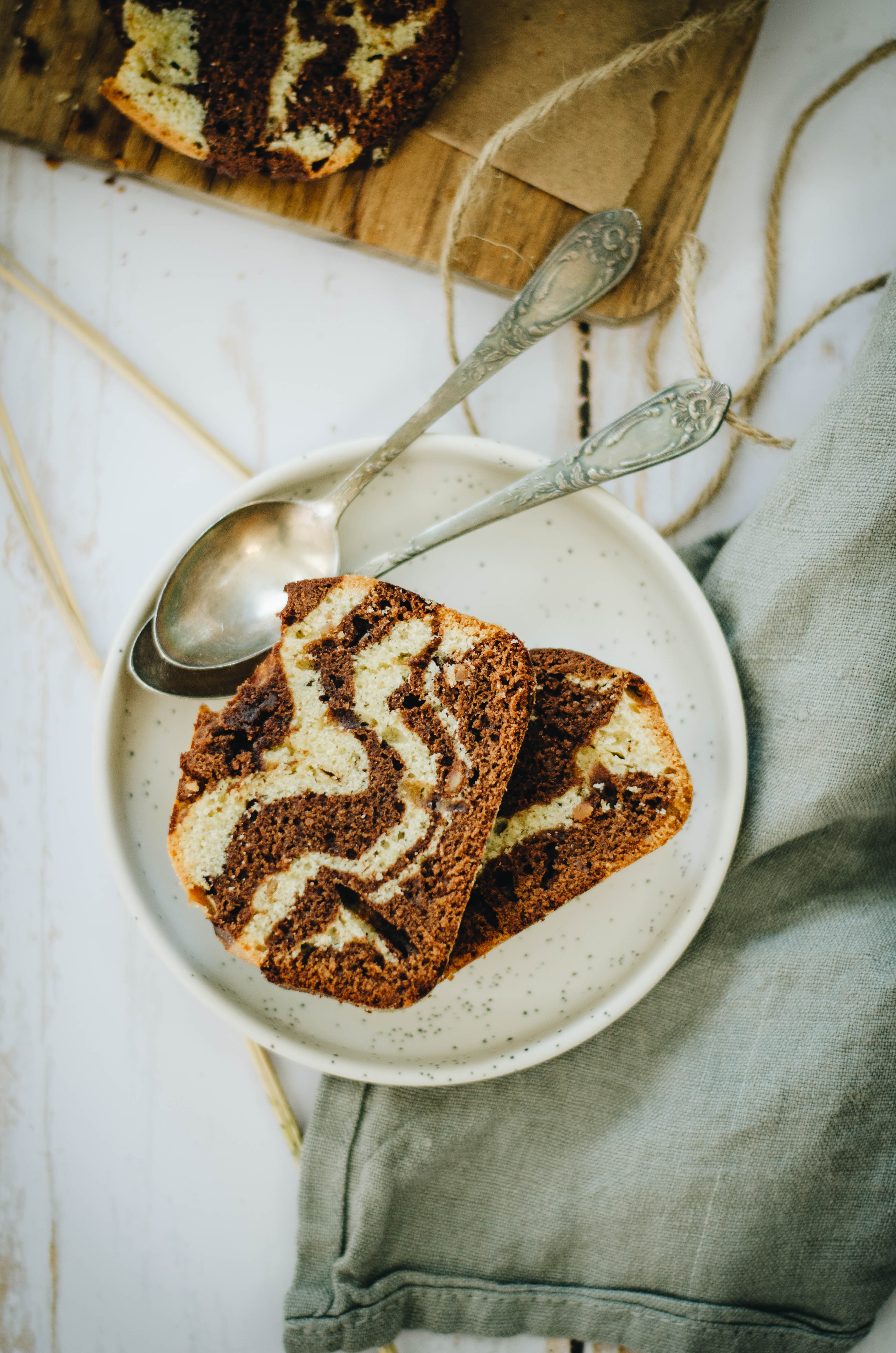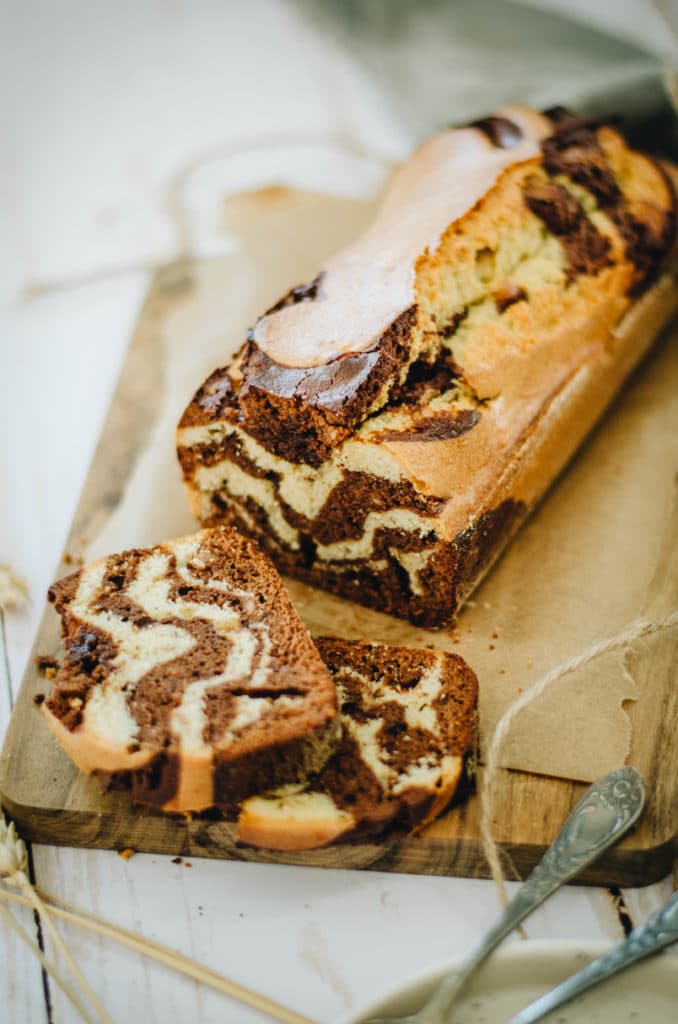 If you ever make my Chocolate and peanut butter cake recipe, and you like it, don't hesitate to tag me on Instagram or sur Facebook  so that I can see the result and share it myself…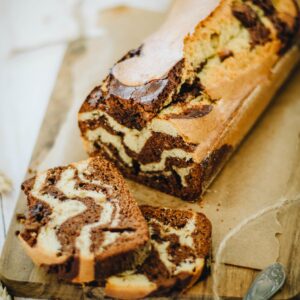 Chocolate and peanut butter marble cake
Ingredients
180

g

flour

3

eggs

100

g

butter

50

g

peanut butter

90

g

sugar

80

g

dark chocolate

3

tablespoons

milk

50

g

chocolate spread

1

pinch of salt

1

teaspoon

baking powder
Instructions
Preheat your oven to 180°C.

In a bowl, whisk the eggs with the powdered sugar. When the mixture becomes frothy, add the flour and baking powder little by little.

Melt the butter with the peanut butter and add it gently to the previous mixture with a pinch of salt. Make sure to stir well while you slowly pour in the melted butter so as not to cook the eggs in the mixture.

Divide the dough into 2 equal parts in 2 bowls.

In the first bowl, add the vanilla sugar and mix.

Gently melt the chocolate with the milk and pour into the mixture in the second bowl. Add the chocolate spread and mix until smooth and shiny.

Butter and flour a cake tin.

Pour in the 2 doughs, alternating colors, a large spoonful of each at a time.

Bake for 35 minutes, and check with a knife blade to make sure it comes out clean.

Let cool and unmould before enjoying!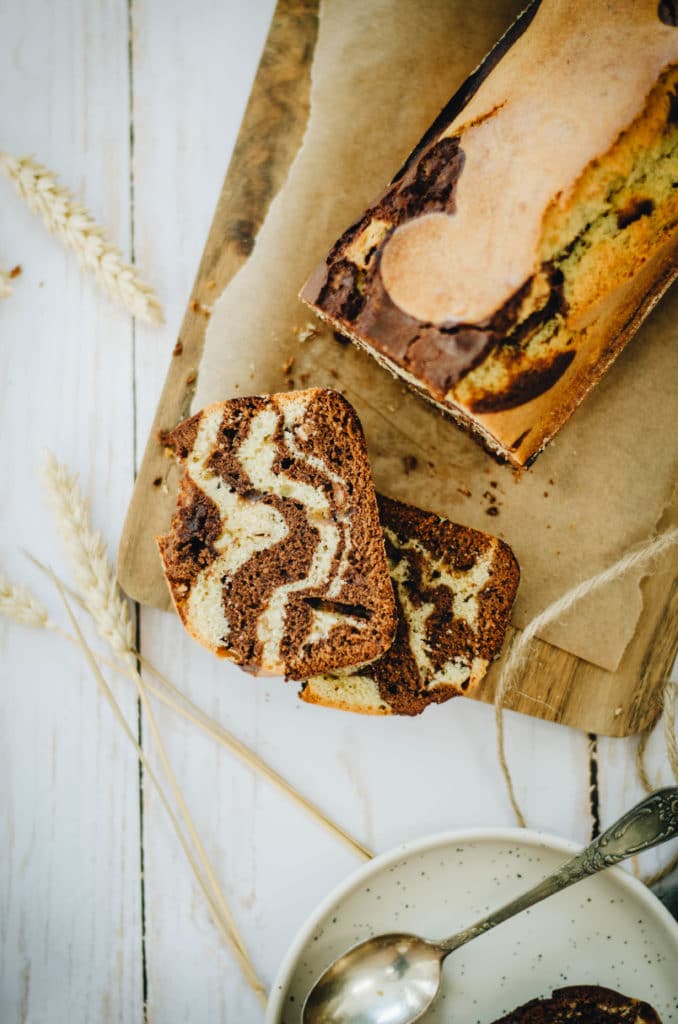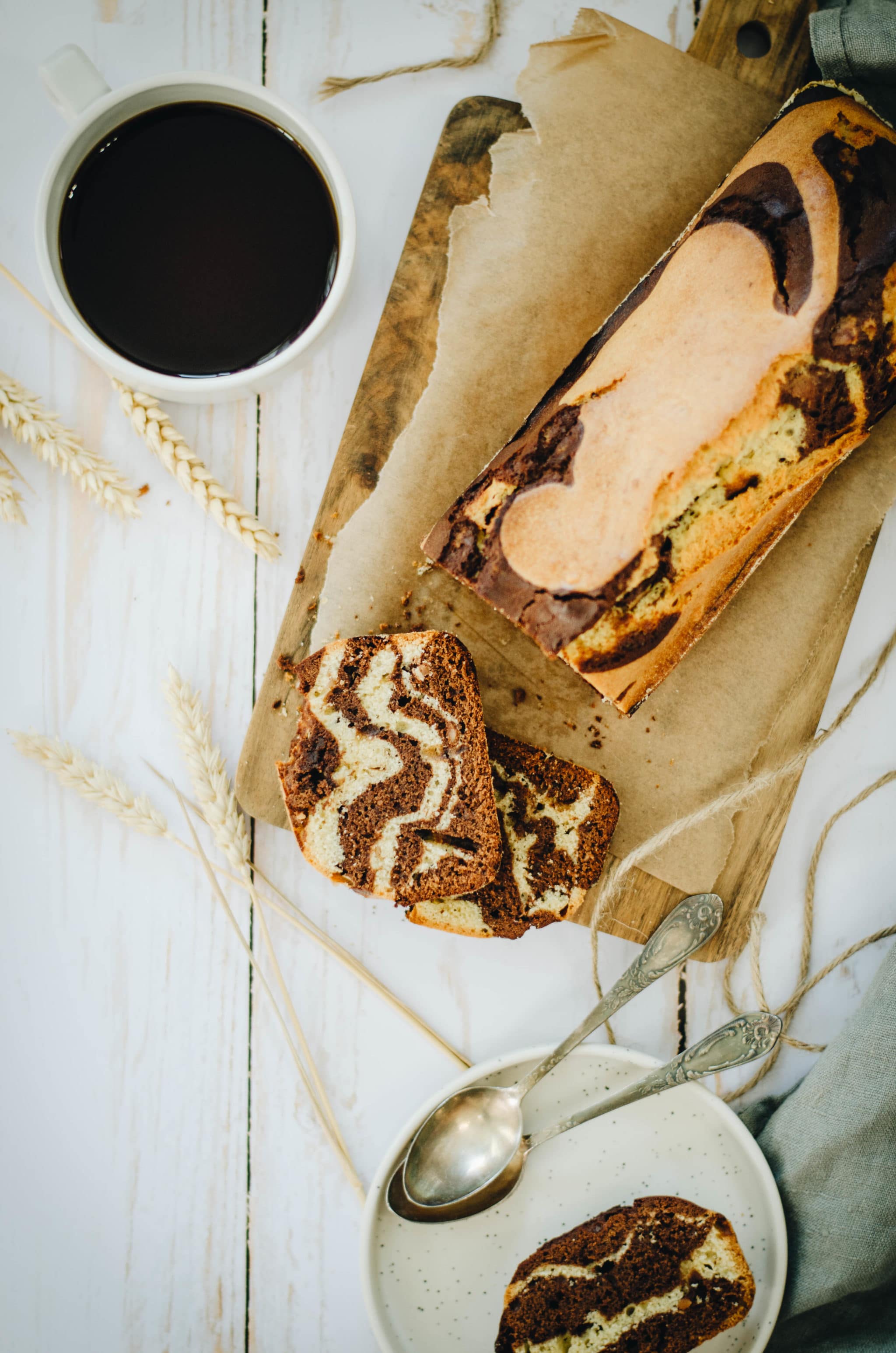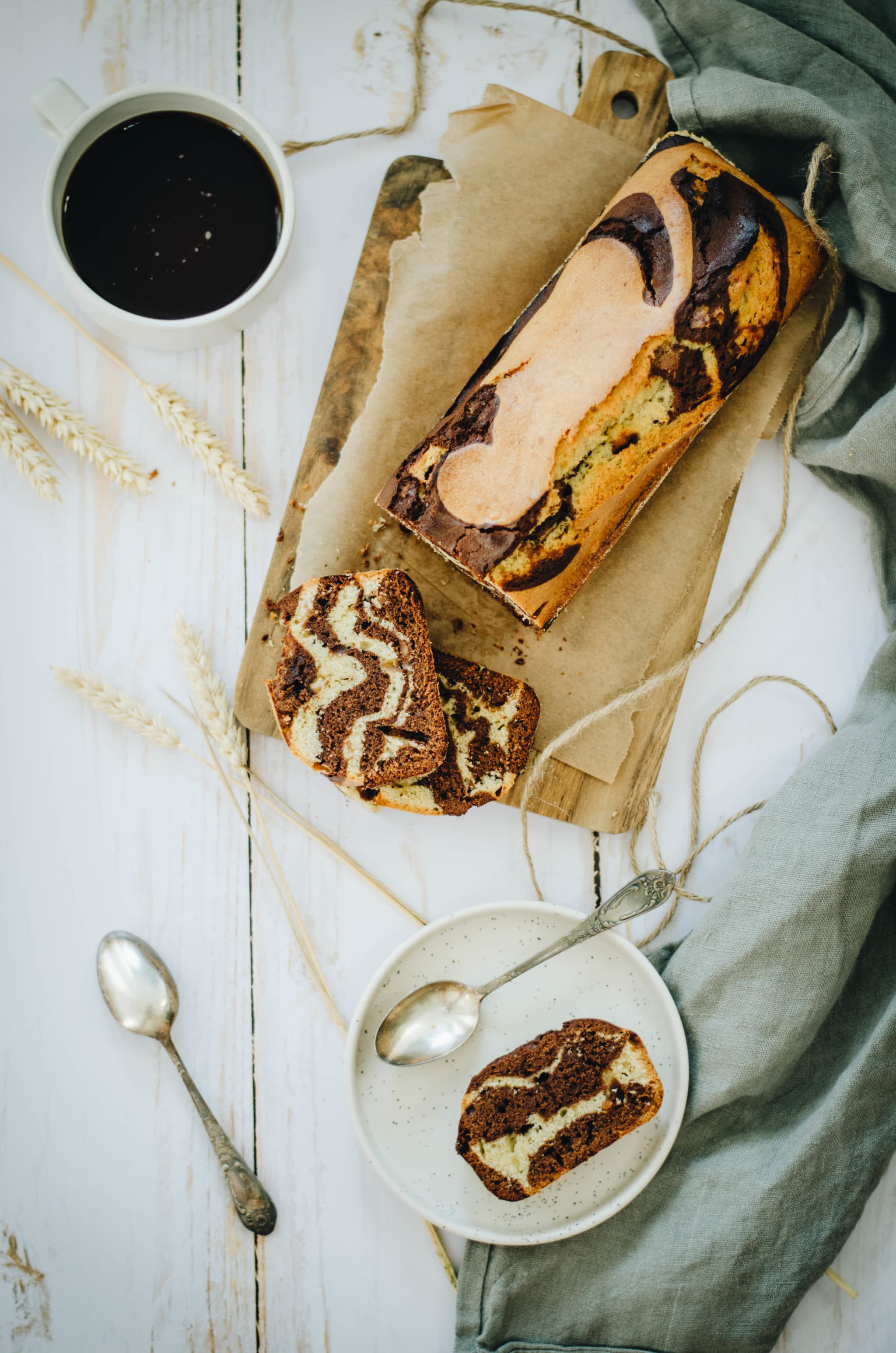 Just to let you know I am French and I translate my recipes, be indulgent if you see syntax errors and do not hesitate to leave me a comment so I can correct it. I hope you will like my recipes and enjoy your visit to my food blog!