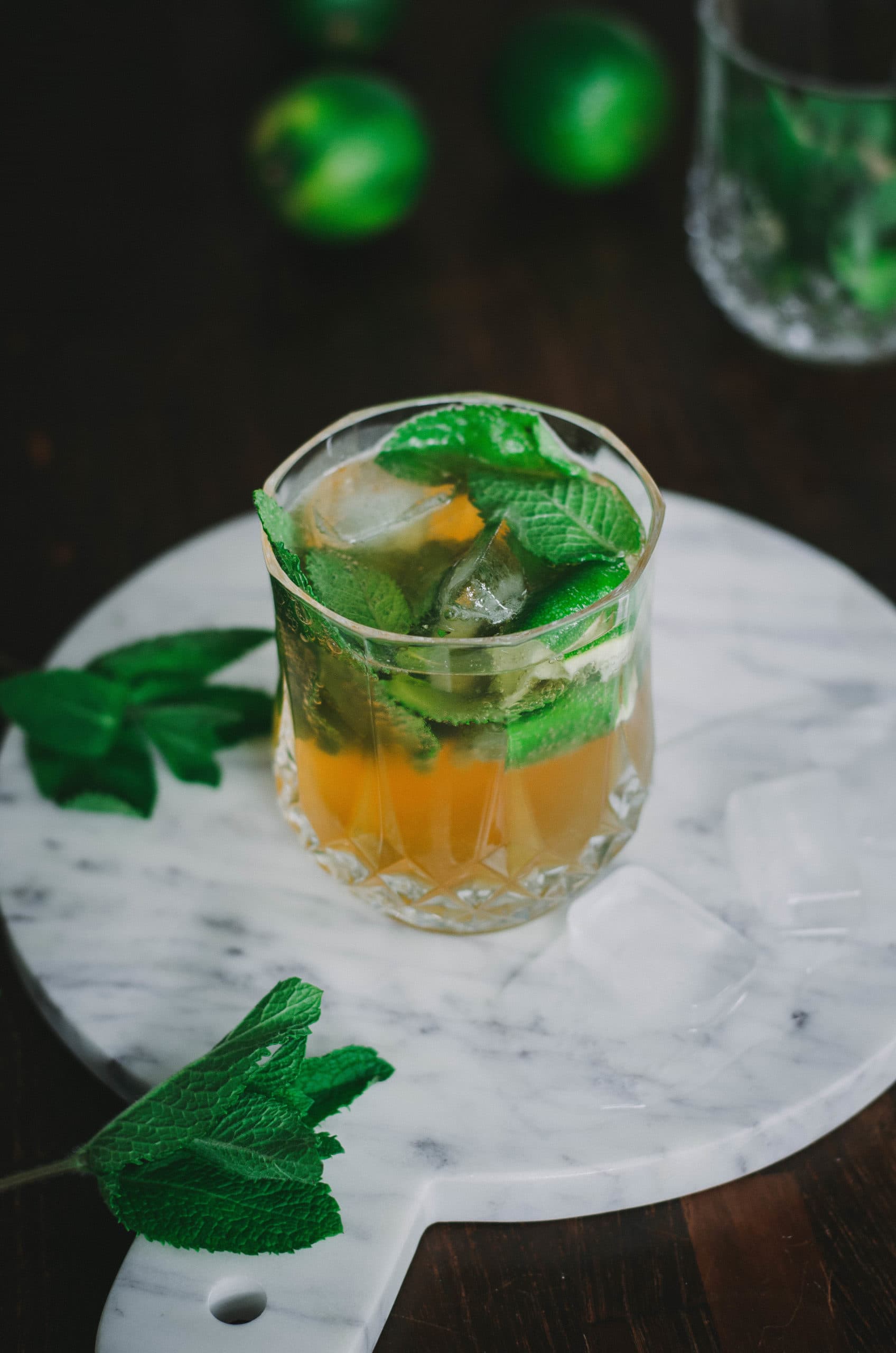 When life gives you mint leaves, what do you do? This homemade Mojito Cocktail Recipe!
I've been making this classic rum cocktail quite a bit over the past few weeks. The combination of mint, tart lime and sparkling soda water is so refreshing. I also love how beautiful it is. Garnished with mint leaves and lime wedges, this mojito looks like a fancy drink you'd sip at a restaurant or bar. But it's actually very easy to make at home! If you ask me, there's no better way to cool off on a hot summer day, with or without alcohol.
Here is the recipe of this famous cocktail that we like to make for its freshness, the Mojito. The recipe is so simple that making it at home for special occasions is a real pleasure…
I'm not sure it's necessary to share the recipe because it's a classic, but as I was sipping one quietly, I thought I'd take a picture of it and share it here, for all intents and purposes, if anyone needed it… 😉
I don't know why, but a few years ago I decided I didn't like the mojito, but that was before I tried a good one and fortunately, tastes change…
I also tried different versions a long time ago: Virgin, or raspberry, so there is something for everyone… And you, which one is your favorite? The original or the original version?
Homemade Mojito Cocktail Recipe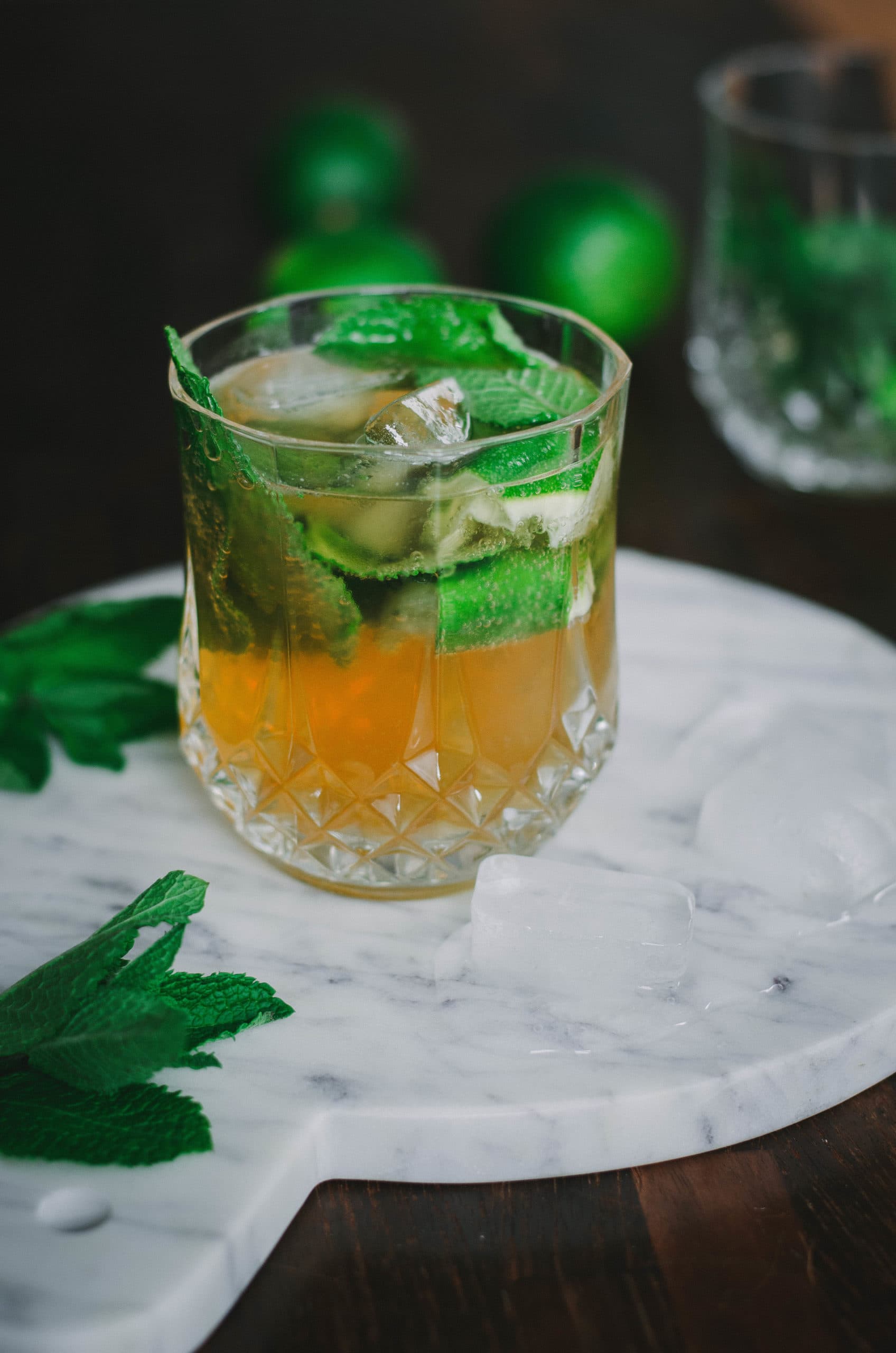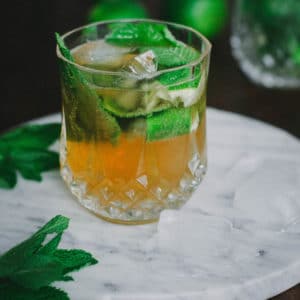 Homemade Mojito Cocktail Recipe
Ingredients
1/2 lime

5 to 8 fresh mint leaves

1 tablespoon brown sugar

7 cl of rum in the color of your choice

10 cl of sparkling water

4 crushed ice cubes
Instructions
Place the mint leaves in the glass, add the sugar and the lemon cut into quarters.

Mash the mint without crushing it to express the essence.

Pour in the sparkling water. Mix gently.

You can garnish with a sprig of mint for decoration.
If you ever make my Mojito recipe and you like it, don't hesitate to tag me on Instagram @tangerinezest so I can see the result and share it myself…
Enjoy this little homemade Mojito cocktail… (but don't abuse it).
And if you like cocktails, you should also try the sparkling Negroni or Sparkling Grapefruit or Limoncello Spritz, there are delicious!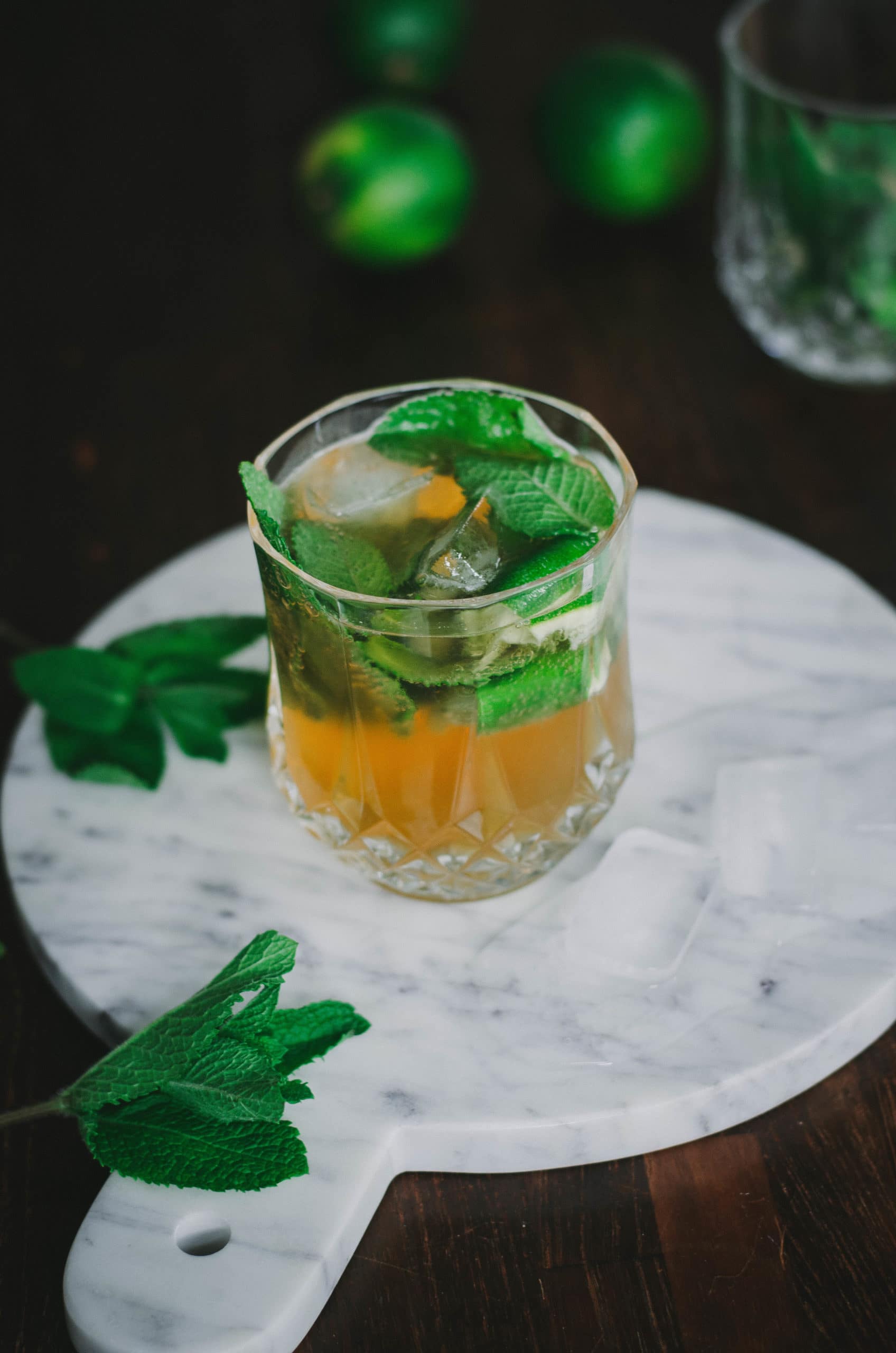 Warning: alcohol abuse is dangerous for your health!
Just to let you know I am French and I translate my recipes, be indulgent if you see syntax errors and do not hesitate to leave me a comment so I can correct it. I hope you will like my recipes and enjoy your visit to my food blog!