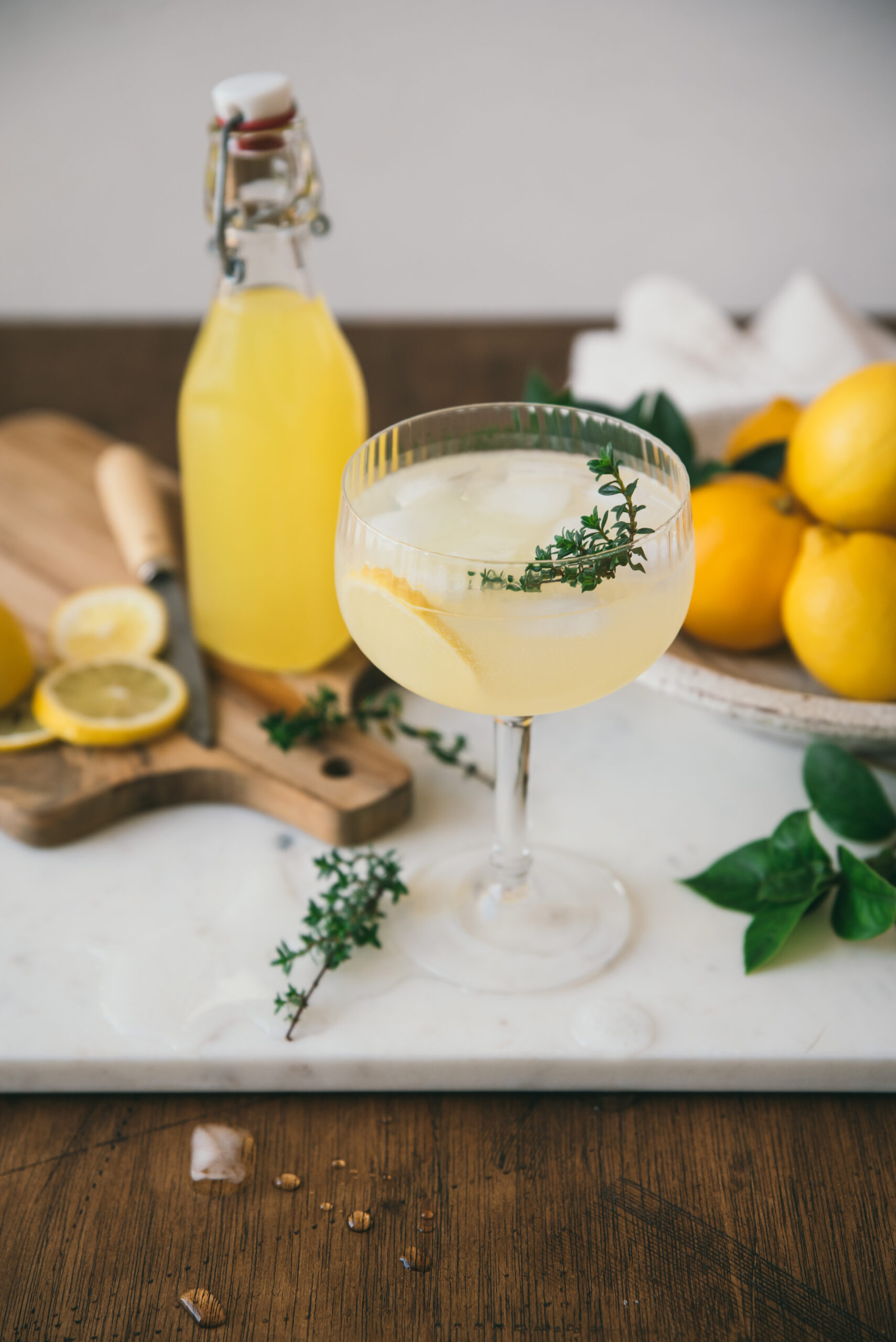 You know the Spritz, you know the limoncello, the famous Italian liqueur? Well, this Limoncello Spritz Cocktail is a recipe that combines both and I can tell you that it is just perfect!
After making my own homemade limoncello, I obviously tasted it to see if it was any good (and it is delicious!), but I also wanted to try a cocktail I've been wanting to try for a long time, the Spritz Limoncello!
That's 2 boxes checked off at once and I have to say it's very good! I don't know if you've tried it yet, but whether your limoncello is homemade or not, you have to try it, in moderation of course!
This cocktail is very easy to make and it's full of freshness. If you love lemon as much as I do, I'm sure you'll love it.
Limoncello Spritz Cocktail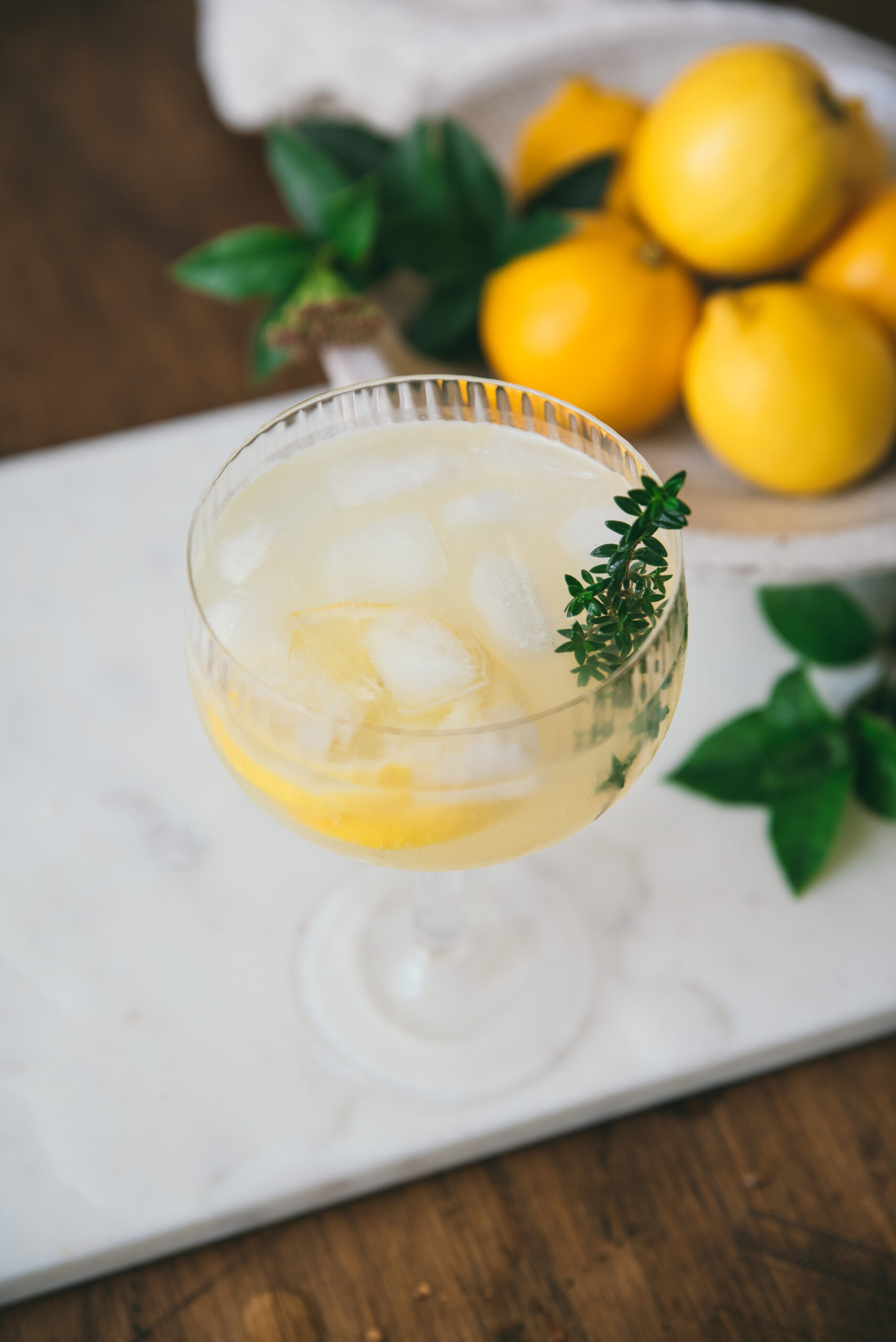 What ingredients will you need to make this Limoncello Spritz cocktail recipe?
Limoncello, the famous Italian lemon liqueur, I made at home a few weeks ago and it's very easy to make. I also liked that I could select good quality lemons and adjust the amount of sugar and alcohol to suit my own tastes. If you're interested, you can check out my recipe, I explain how to do it there.
sparkling water (personally, I like to use Perrier or San Pellegrino)
good quality Prosecco
organic lemon
ice cubes or crushed ice
Why would you like this Limoncello Spritz?
This cocktail will be perfect for those balmy summer evenings, but you can also serve it at Christmas for a refreshing aperitif.
If you love lemon, this is the perfect cocktail to replace the other famous Italian spritz, the Bitter Orange Aperol Spritz!
This recipe has the perfect balance of sparkling wine and lemon liqueur, with just a touch of sparkling water to ensure total refreshment.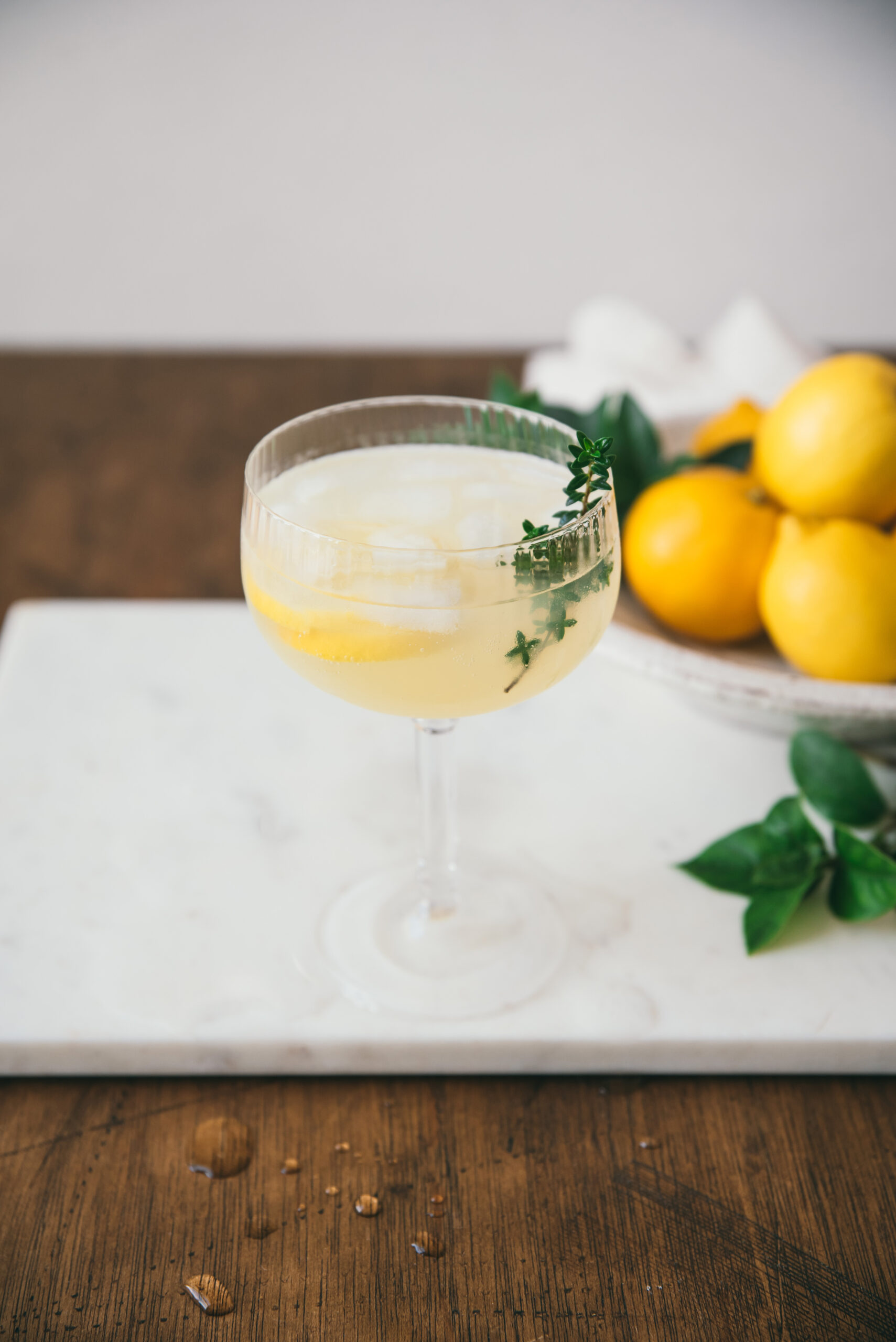 Some tips for a successful limoncello spritz
keep your limoncello in the freezer,
place your Prosecco in the refrigerator at least 1 hour before serving,
use small ice cubes or crushed ice; I find that large ice cubes are not as good in spritzes,
use a large wine glass big enough to hold the ingredients, ice cubes and lemon slices.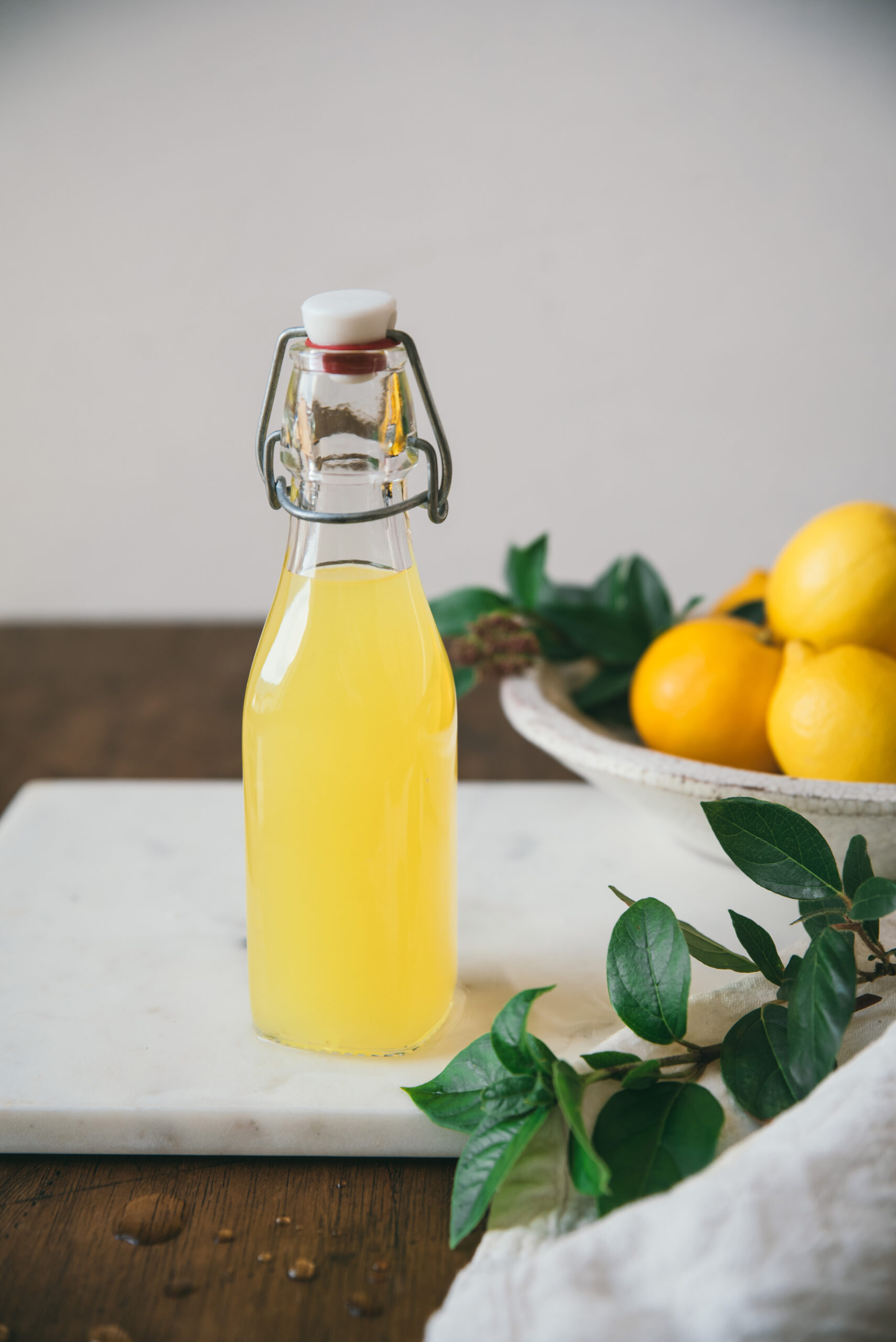 Other sparkling drink and cocktail recipes you should also enjoy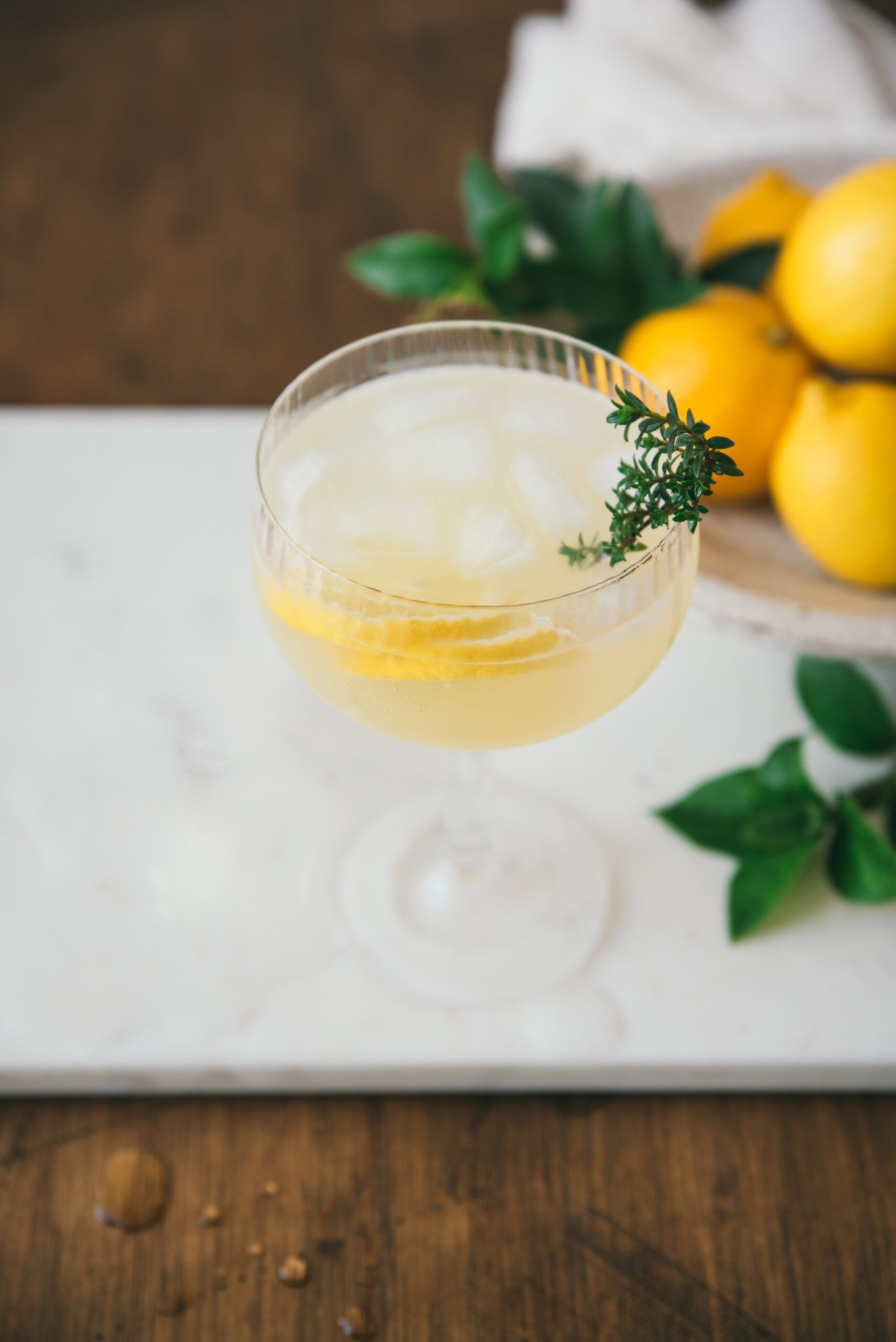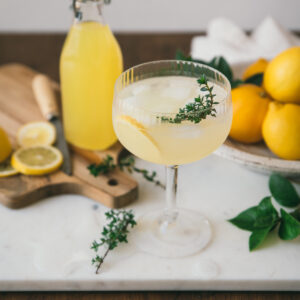 Limoncello Spritz Cocktail
Instructions
Wash and slice the lemon.

Place a few ice cubes in a glass.

Add the limoncello and complete with the sparkling water and Prosecco.

Stir gently.
If you ever make my Limoncello Spritz Cocktail recipe and you like it, don't hesitate to tag me on Instagram @tangerinezest so I can see the result and share it myself…
Alcohol abuse is dangerous for your health, consume in moderation!
Finally, just to let you know I am French and I translate my recipes, be indulgent if you see syntax errors and do not hesitate to leave me a comment so I can correct it. I hope you will like my recipes and enjoy your visit to my food blog!