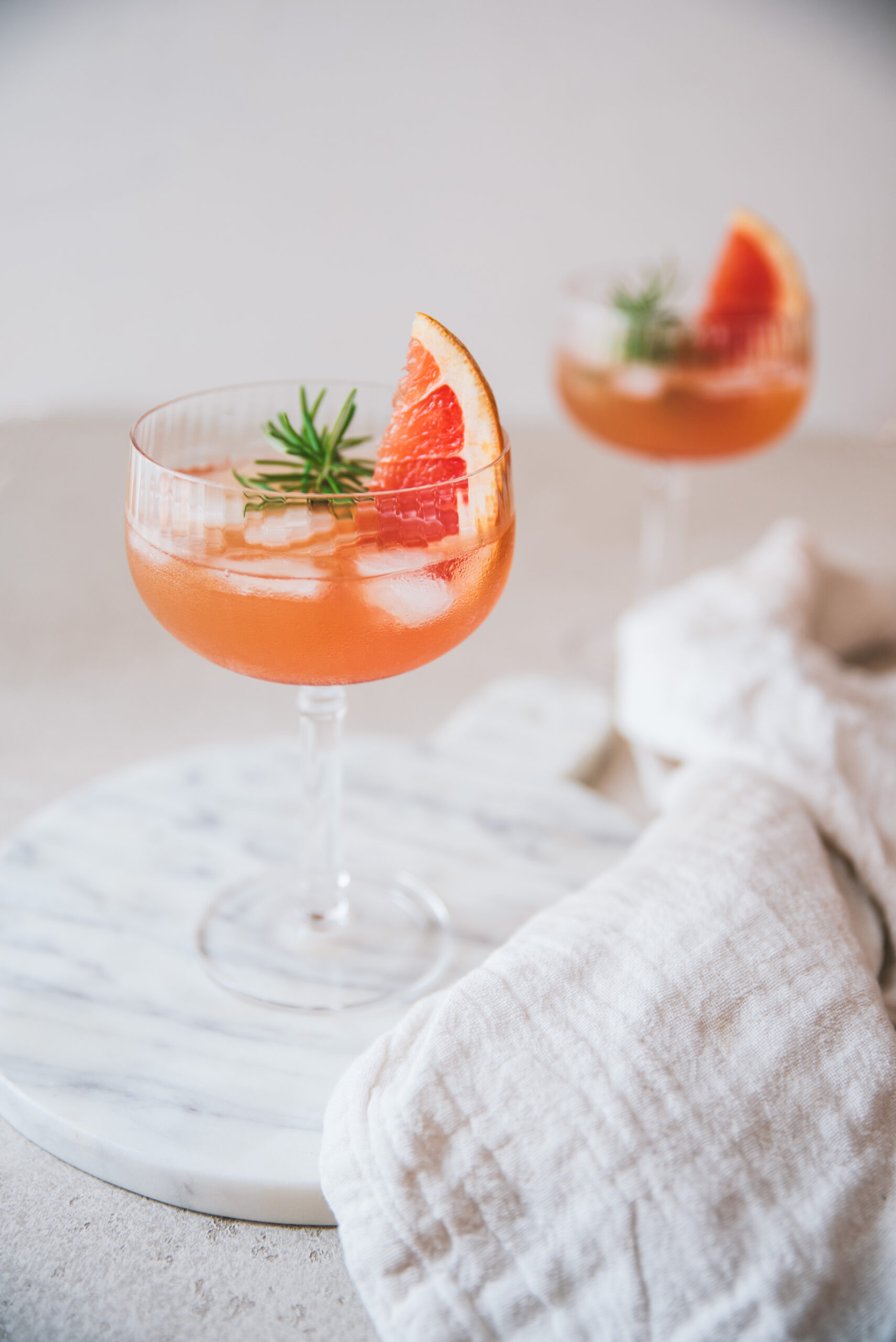 This Sparkling Grapefruit Rosé Cocktail Recipe is a bit vintage, I do agree, rather fashionable ten years ago in France, but it's super delicious and very refreshing so I had to share it with you!
So yes, you can simply pour a shot of grapefruit syrup into rosé or buy it ready-made, but today I'm proposing a cocktail that's a little more sophisticated, yet still very simple and easy to prepare.
This fresh cocktail is perfect for summer aperitifs, and will give them a real vacation feel…
Sparkling Grapefruit Rosé Cocktail Recipe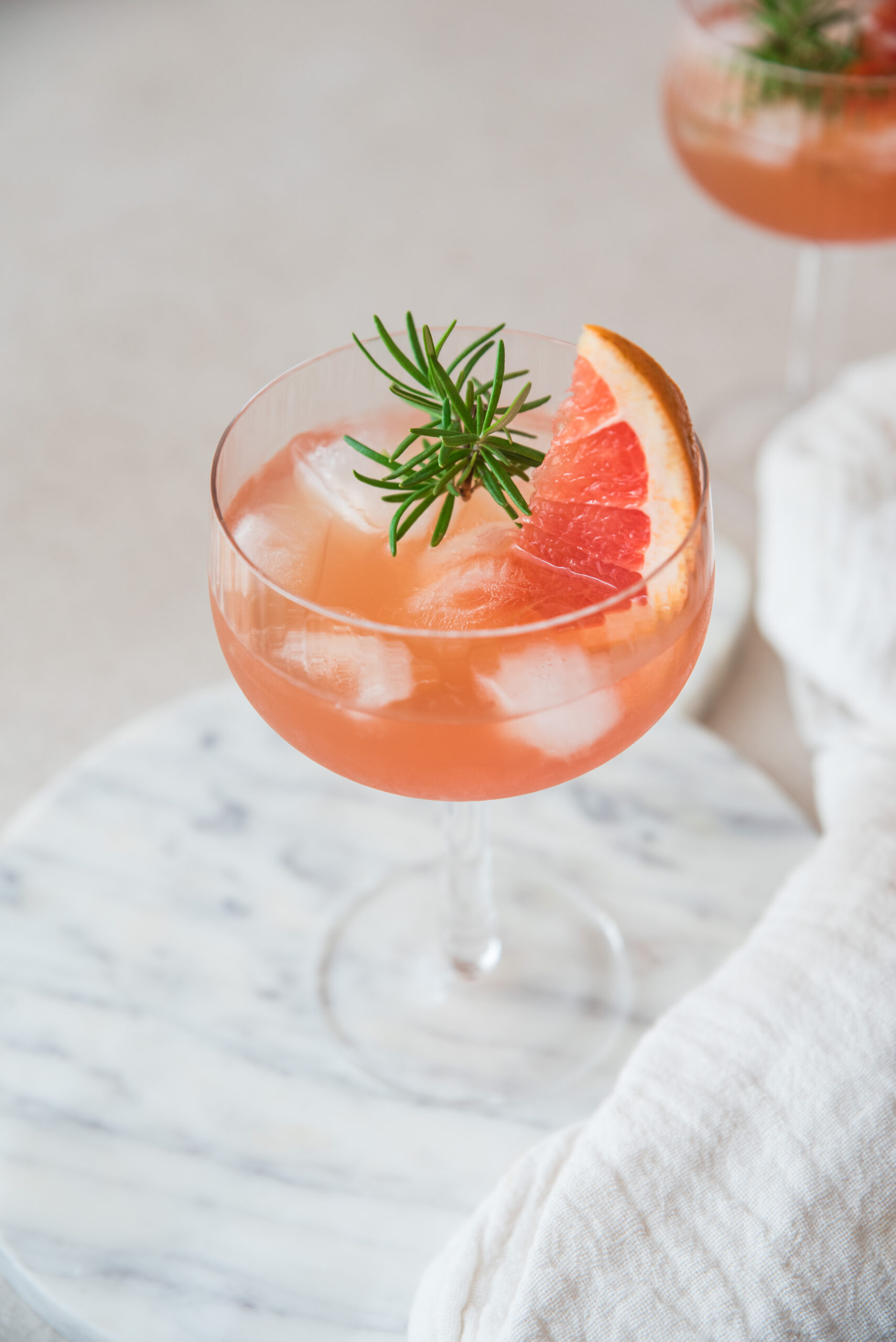 Which wine should you use to make a rosé grapefruit cocktail?
For my part, I'm clearly not a big fan of sugar, so I always tend to remove half the sugar from a dessert recipe, and the same goes for cocktails.
For this cocktail, the grapefruit syrup will already provide the sugar, so I'd advise you to choose a rosé with a low sugar content.
What ingredients do you need to make this cocktail?
pink grapefruit syrup
chilled dry rosé (or fruity) wine
sparkling water
grapefruit juice
fresh pink grapefruit for decoration, if desired
ice cubes or crushed ice
a sprig of rosemary for decoration, if desired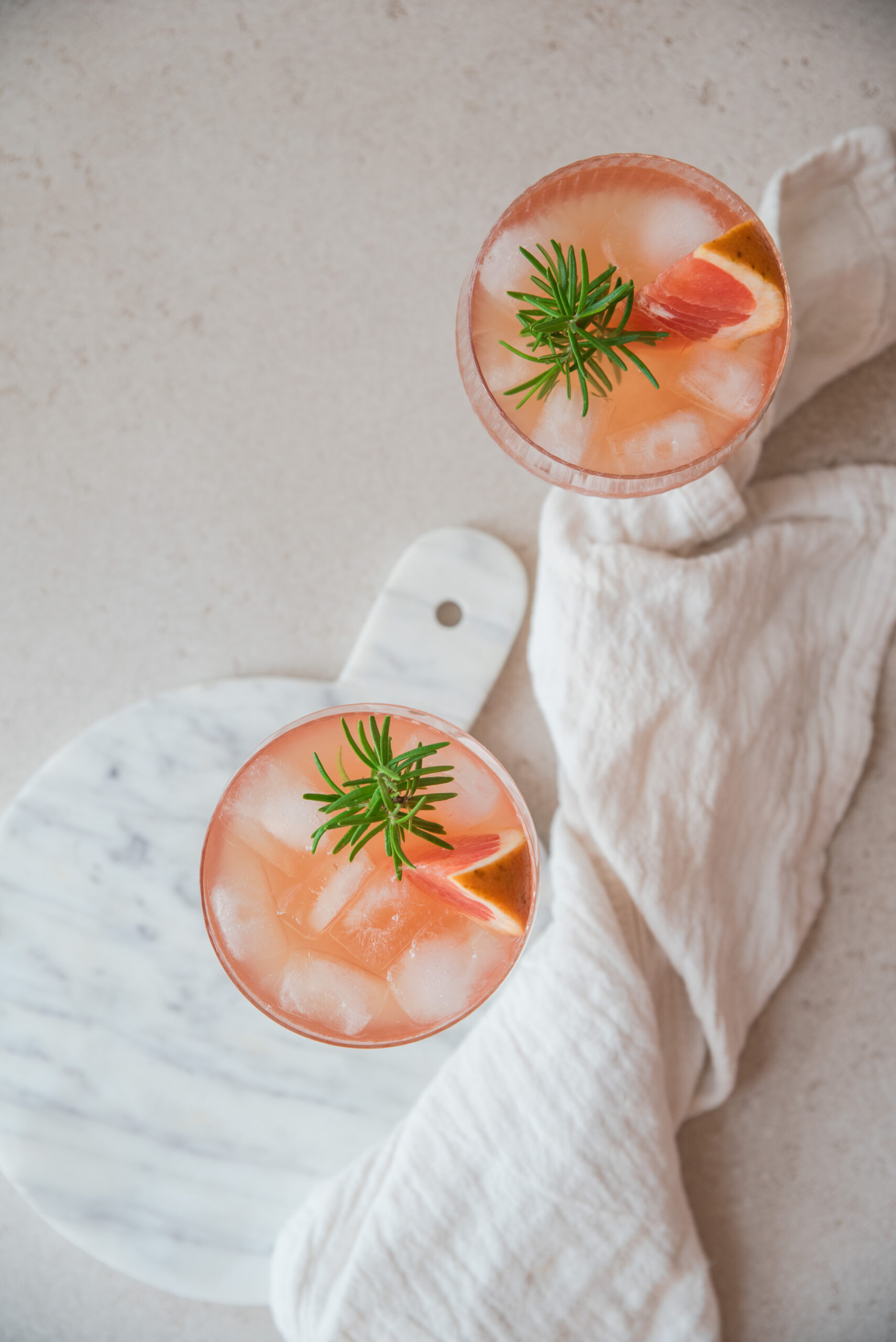 What other cocktail ideas might you enjoy?
Here are a few appetizer recipes to serve with your pink cocktail?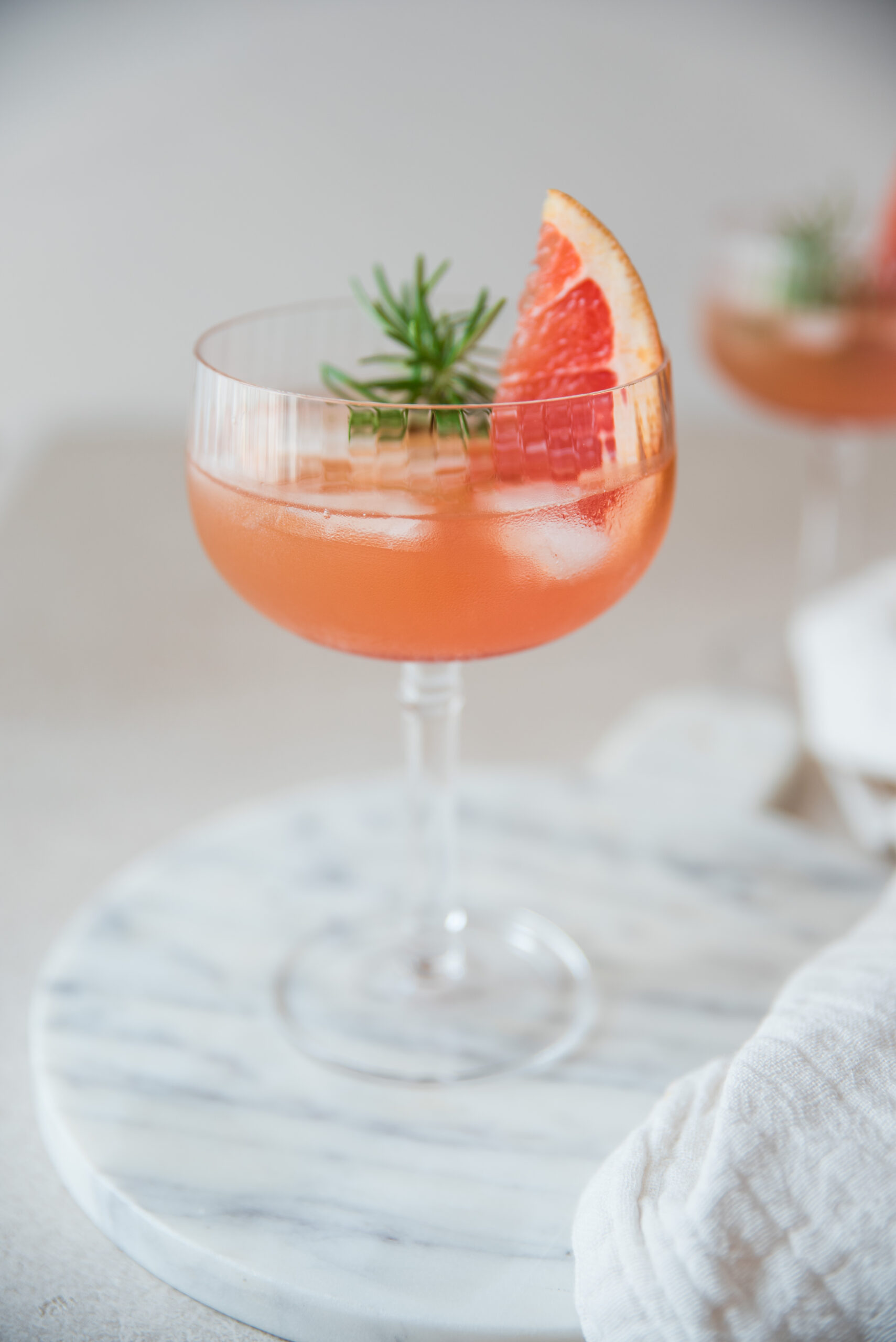 Sparkling Grapefruit Rosé Cocktail
Ingredients
1

teaspoon

pink grapefruit syrup

8

cl

chilled rosé wine

3

cl

sparkling water

(or 2 tablespoons)

3

cl

grapefruit juice

(or 2 tablespoons)

1

slice pink grapefruit

(optional)

Ice cubes or crushed ice

1

sprig rosemary

(optional)
Instructions
Pour the pink grapefruit syrup into the glass.

Add rosé, grapefruit juice, sparkling water and pink grapefruit slice.

Add ice cubes if desired and serve chilled.
If you ever make my Sparkling Grapefruit Rosé Cocktail recipe and like it, feel free to tag me on Instagram or Facebook so I can see the result and share it back…
Just to let you know I am French and I translate my recipes, be indulgent if you see syntax errors and do not hesitate to leave me a comment so I can correct it. I hope you will like my recipes and enjoy your visit to my food blog!