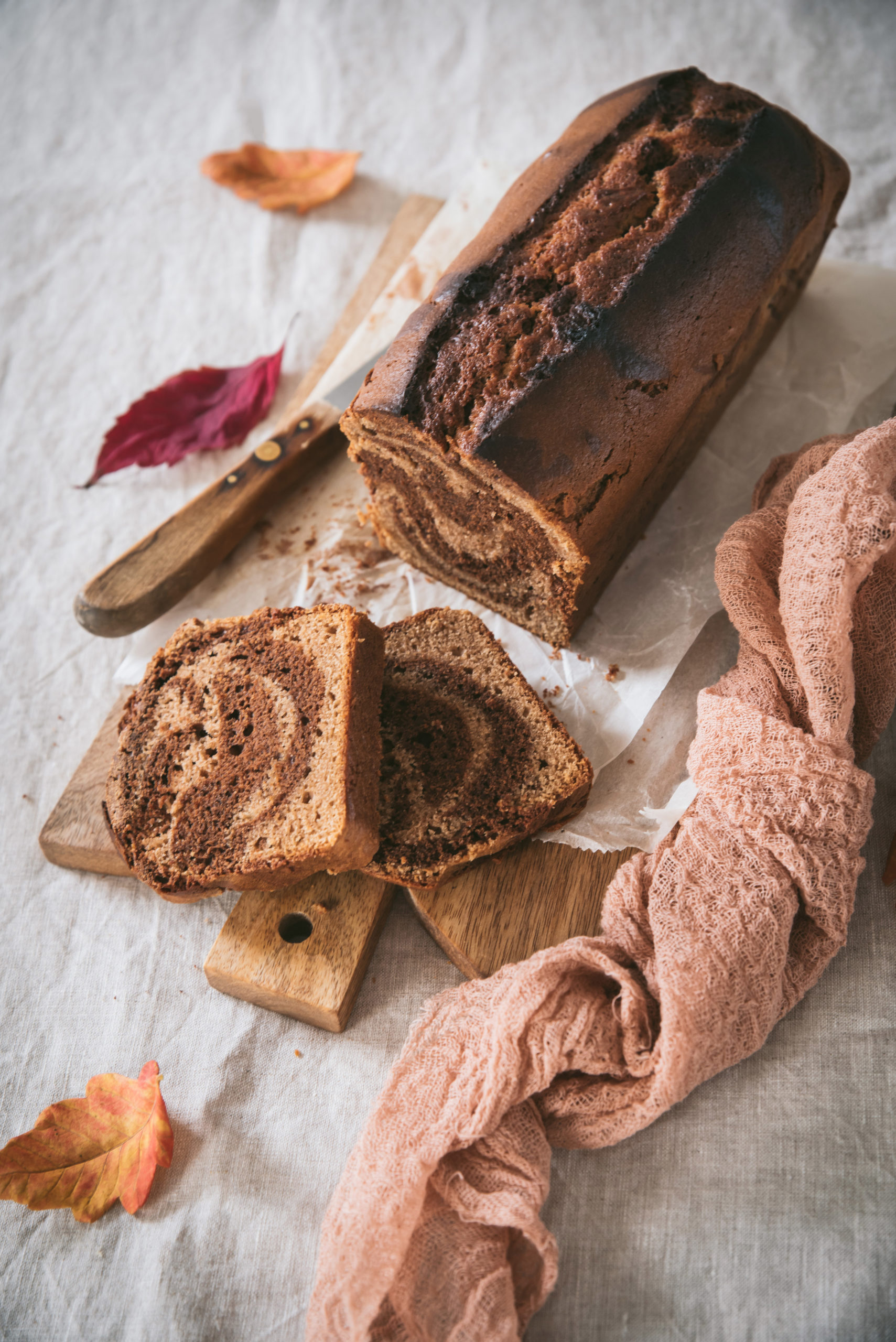 I created this Marbled Cake with Chestnut Cream and Chocolate recipe for my little girl's 4th birthday in October… Since then, we've made it several times, and since it's always a favorite, I thought I'd share it with you… 😉
Just before her birthday, I asked her what kind of cake she'd like for the occasion, and of course she replied "a chocolate cake", then added "but with several colors".
So I thought of a marble cake, but as I'd made chestnut cream mousses and she'd discovered a passion for them, she immediately added: "and with chestnut cream"… In short, not easy!
So I ordered: chocolate + chestnut cream + several colors…
I looked for a marbré recipe on the web, but couldn't find anything I liked, so I decided to give it a try based on my chocolate marbré recipe. The first try was a success!
Phew! I simply lengthened the baking time and the result was great: a moist, fragrant cake. This cake was much appreciated by young and old alike, and my princess was delighted with the result, which is what counts most 😉
So, are you tempted too? You won't be disappointed!
Marbled Cake with Chestnut Cream and Chocolate Recipe
What ingredients do you need to make this delicious marble cake recipe?
flour
eggs
soft butter
powdered sugar
dark pastry chocolate
milk
chestnut cream
salt
baking powder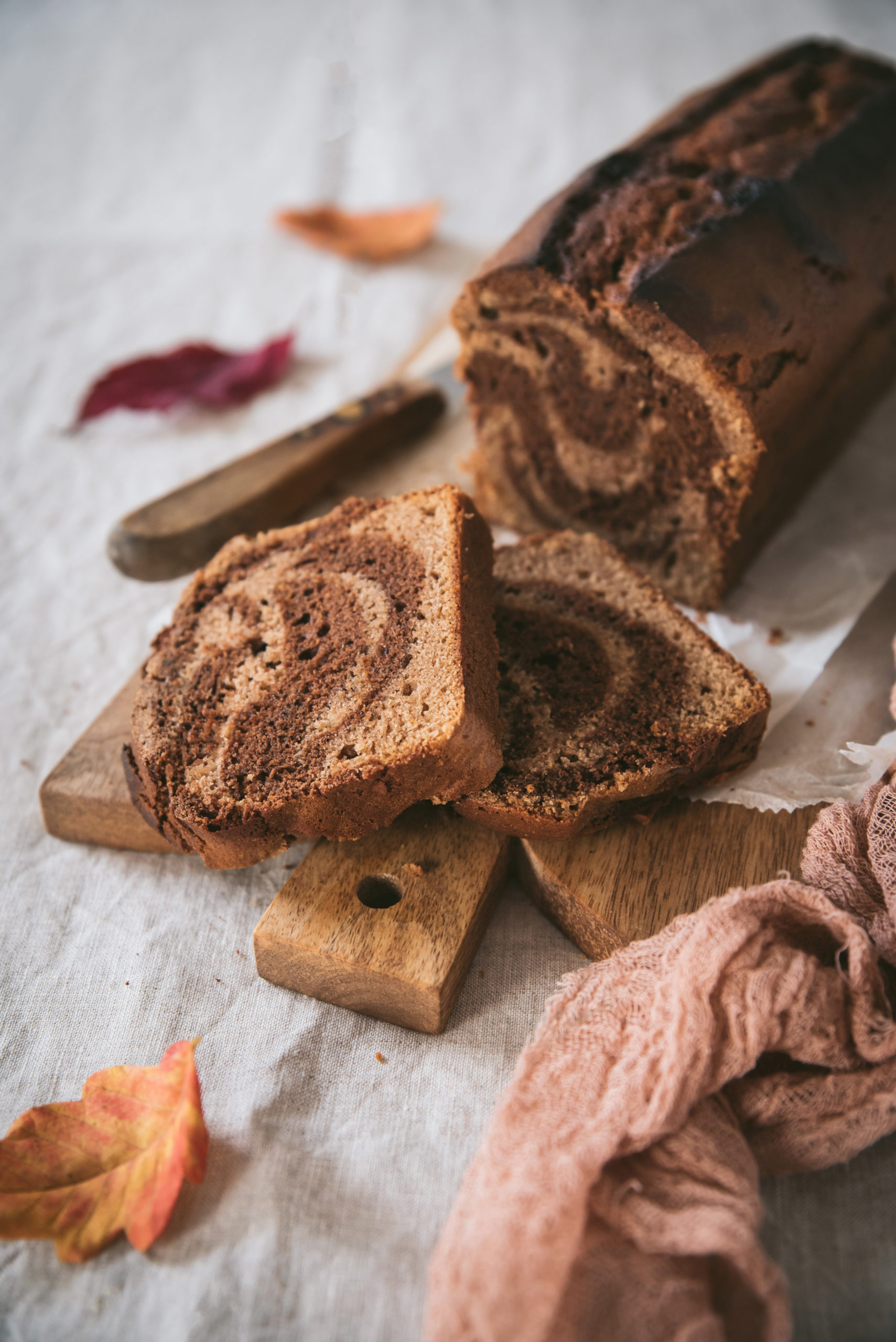 My tips for making this recipe a success:
Read the recipe instructions below carefully before you start.
Prepare all the ingredients (good quantities and weighed) before starting.
This will allow you to check that you have everything at home and to supplement if necessary, to understand the recipe well and to generally go faster in the realization of the recipe, and to take more pleasure in cooking. ! 😉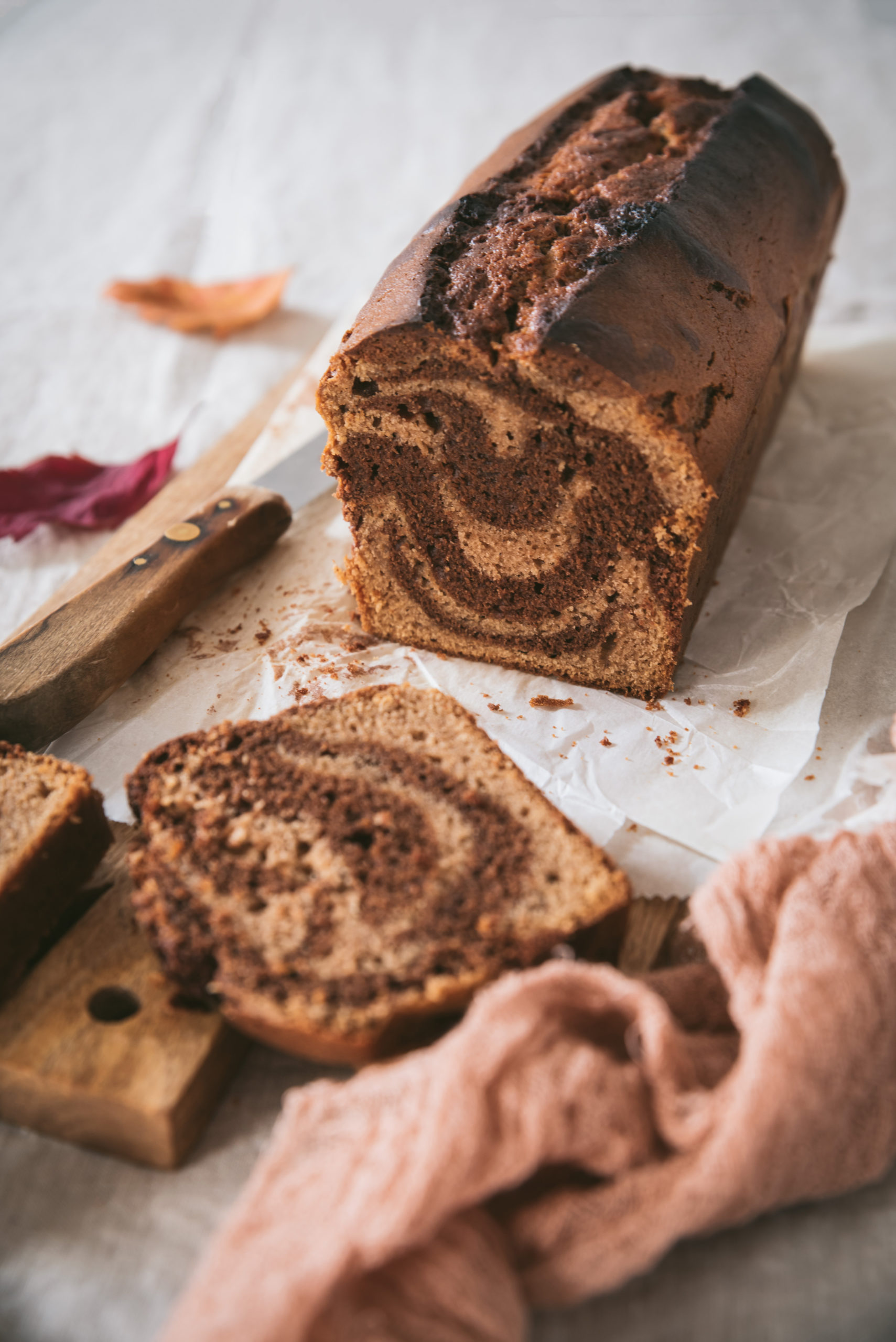 And if you like chestnuts, you absolutely have to try my family recipe for roasted chestnuts!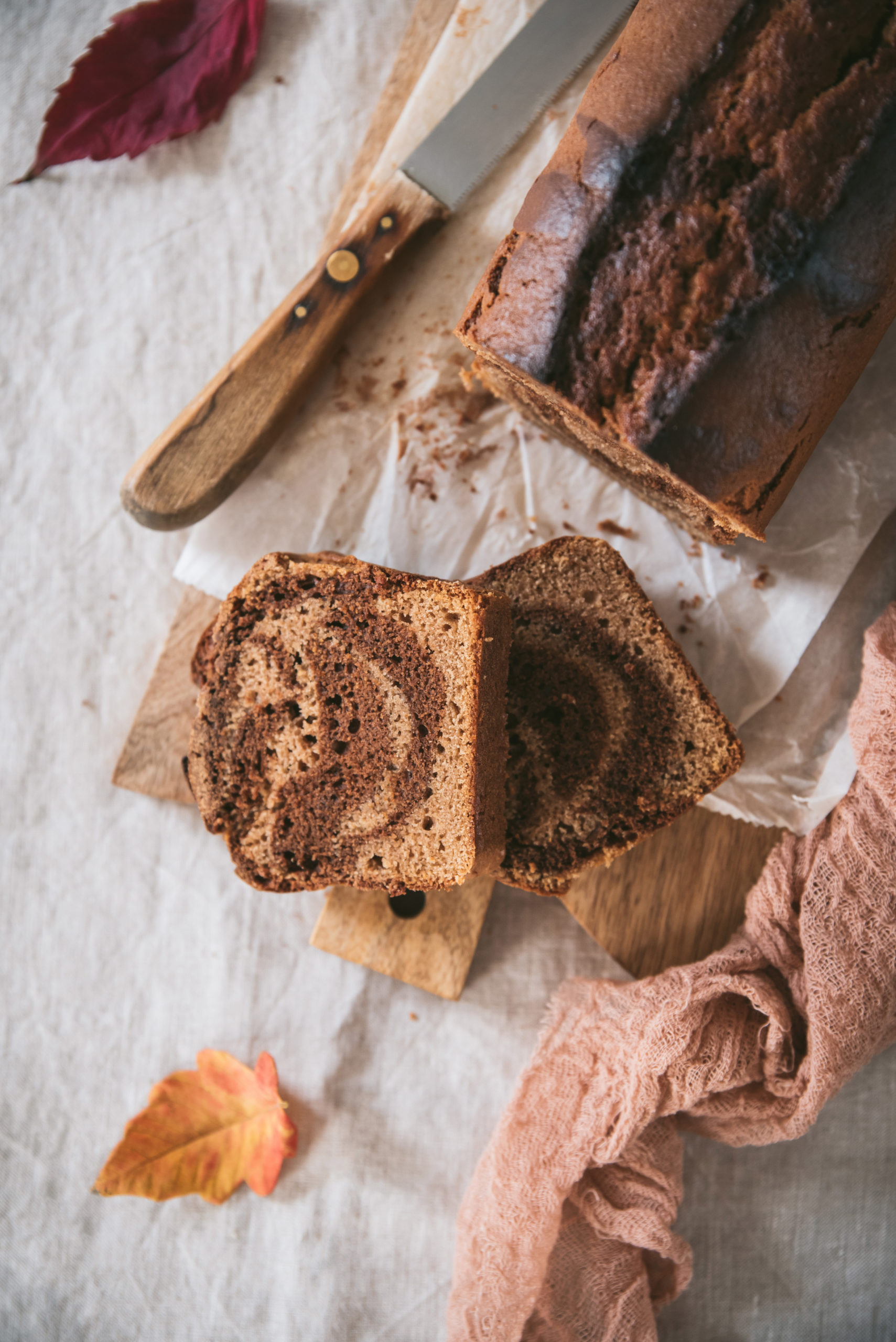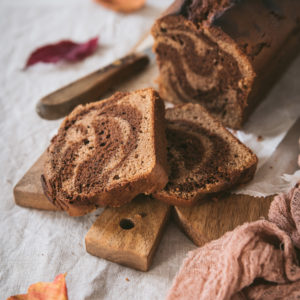 Marbled Cake with Chestnut Cream and Chocolate
Ingredients
180

g

flour

3

eggs

100

g

unsalted butter

50

g

caster sugar

60

g

dark pastry chocolate

3

tablespoons

milk

250

g

chestnut cream

1

pinch

salt

1

teaspoon

baking powder
Instructions
Preheat your oven to 180°C.

In a bowl, whisk the eggs with the powdered sugar. When the mixture becomes frothy, gradually add the flour and the baking powder.

Melt the butter and gently add it to the previous mixture with a pinch of salt.

Be sure to mix well as you slowly pour in the melted butter so you don't cook the eggs in the mixture.

Divide the dough into 2 equal parts in 2 bowls.

In the 1st, add the chestnut cream and mix. Book.

In a saucepan, then gently melt the chocolate with the milk, then pour into the preparation of the 2nd bowl and mix so that the whole is smooth and shiny.

Butter and flour a cake tin or line it.

Pour in the 2 batters, alternating colors, a large spoonful of each at a time.

Bake for 45 minutes, and check the cooking with the blade of a knife: it should come out clean. If this is not the case, extend the cooking for 10 minutes.

Leave to cool and unmold before enjoying!
If you ever make my Marbled Cake with Chestnut Cream and Chocolate recipe and you like it, don't hesitate to tag me on Instagram @tangerinezest so I can see the result and share it myself…
Finally, just to let you know I am French and I translate my recipes, be indulgent if you see syntax errors and do not hesitate to leave me a comment so I can correct it. I hope you will like my recipes and enjoy your visit to my food blog!