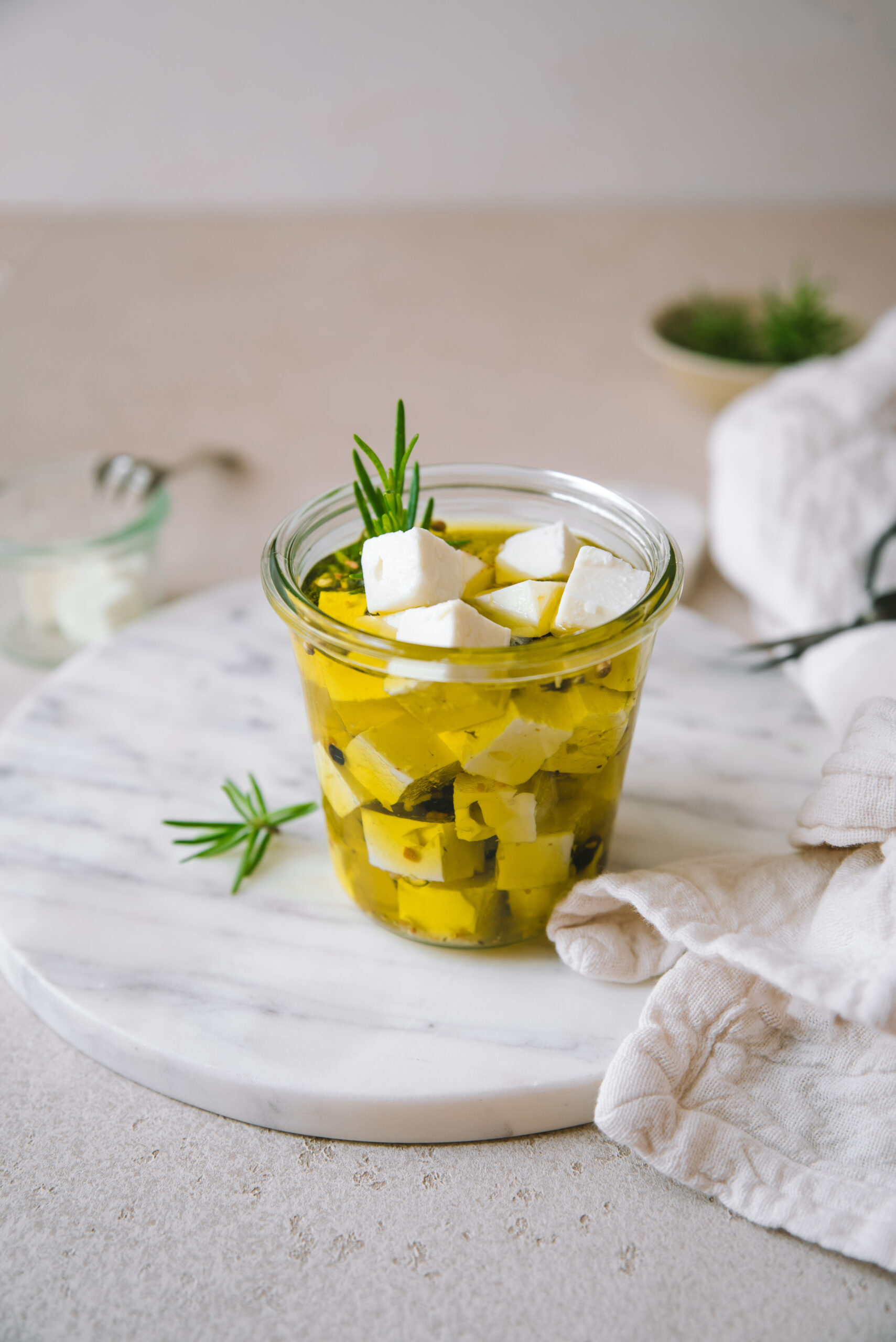 I love marinated feta cheese and yet I'd never tried making a homemade recipe. Now I have, and I'd love to try it again, because I can tell you it's a real treat!
The marinade makes it very soft and gives it a super delicious flavor.
Marinated Feta Cheese in Olive Oil homemade Recipe
How can you eat marinated feta?
In a salad, with tomatoes or watermelon, for example…
With pasta, as in my baked feta pasta…
On hot toast, to slightly melt the feta, yum!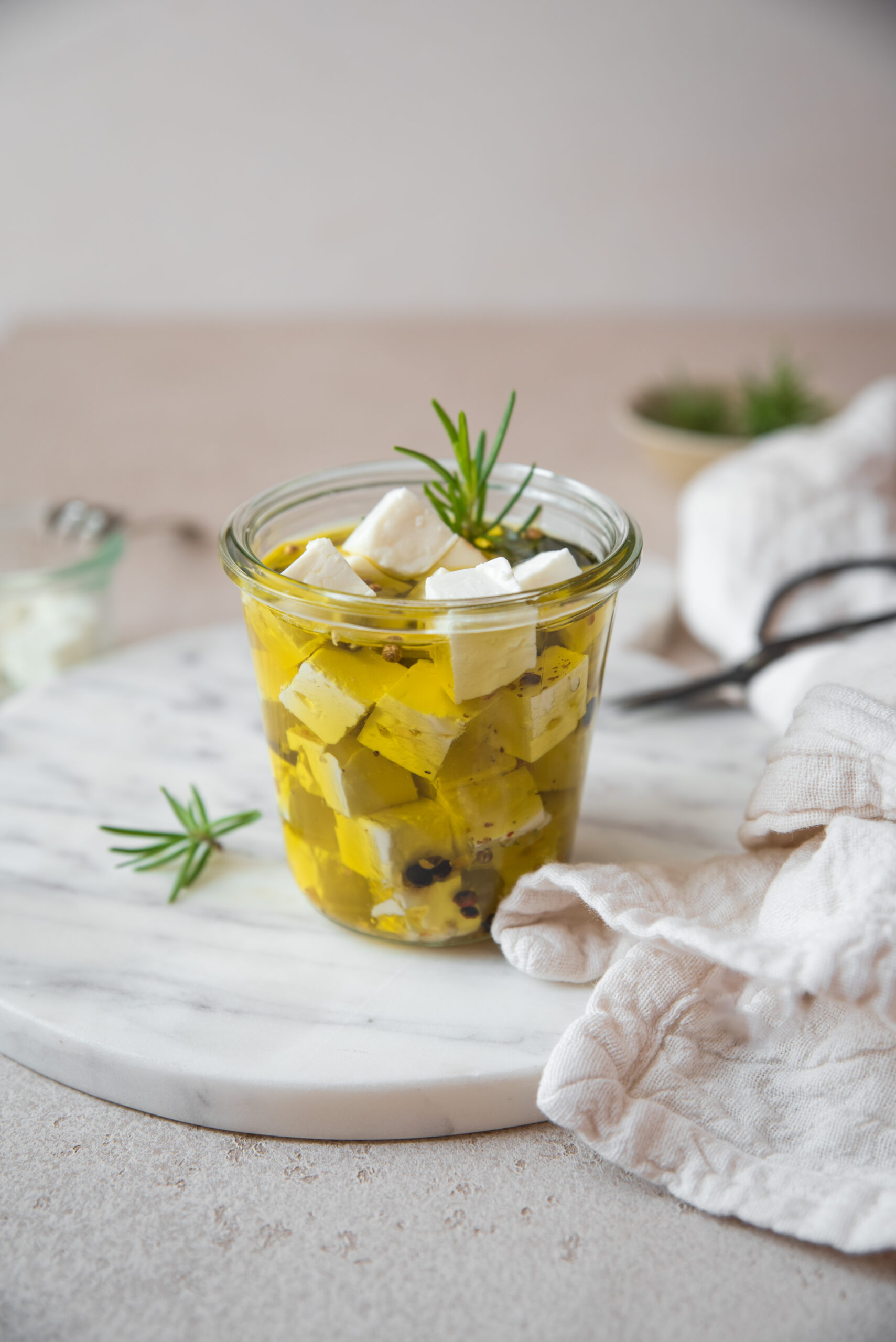 What ingredients do you need to make this basic recipe for marinated feta cheese in olive oil with rosemary?
feta cheese made from sheep's milk
olive oil
black or 5-peppercorn pepper
fresh rosemary sprigs
What other feta marinade recipes can you make?
For this version, I've kept it fairly classic and simple, but you can try other combinations, always keeping an olive oil base:
Fresh or dried dill with pink berries.
Fresh or dried mint/verbena with organic lemon zest.
Garlic cloves and sage or bay leaves.
Dried tomatoes and basil leaves.
Espelette pepper and garlic.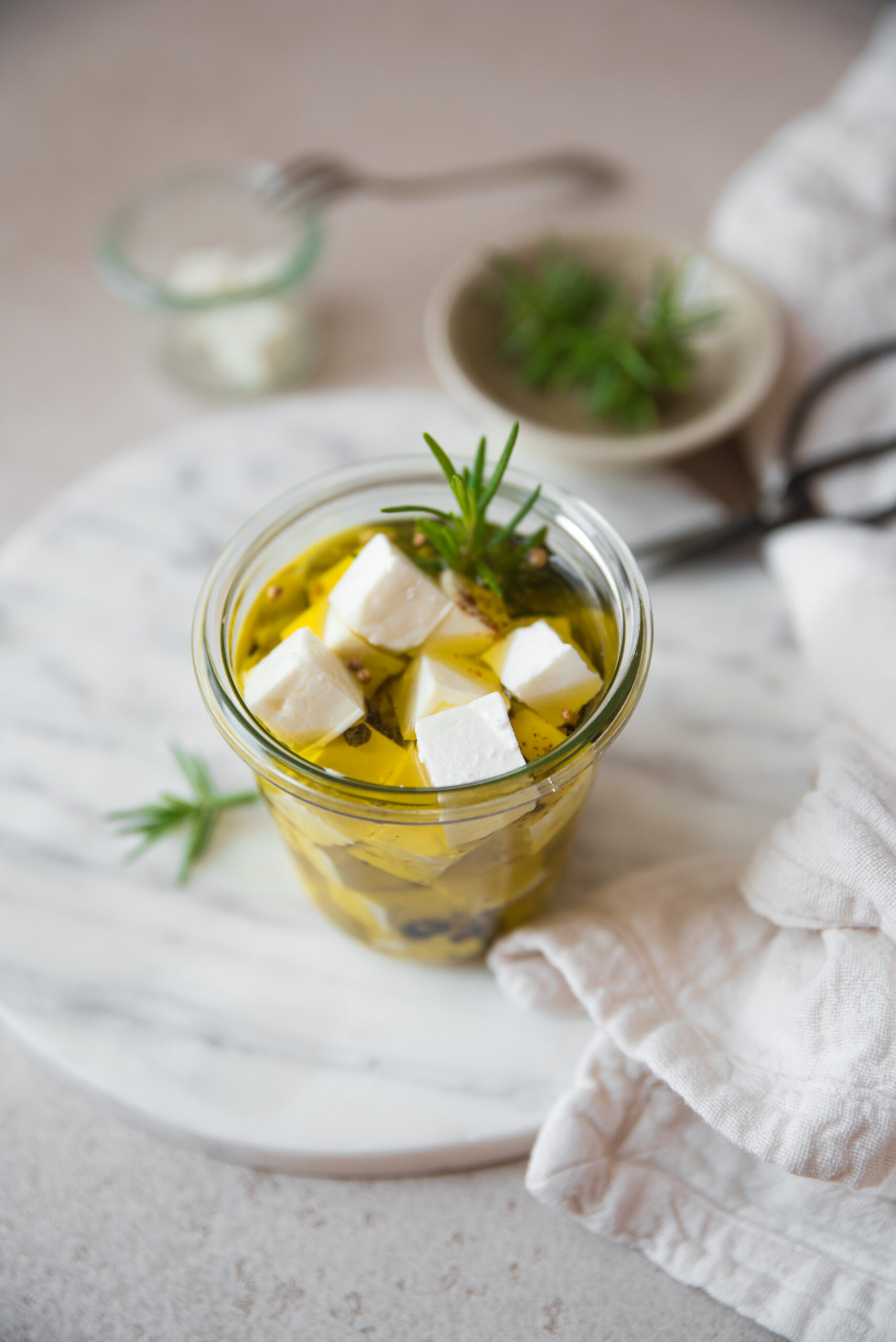 What other feta-based recipes would you like to try?
Cucumber, chickpea and feta salad
Delicacy potato, pea and feta salad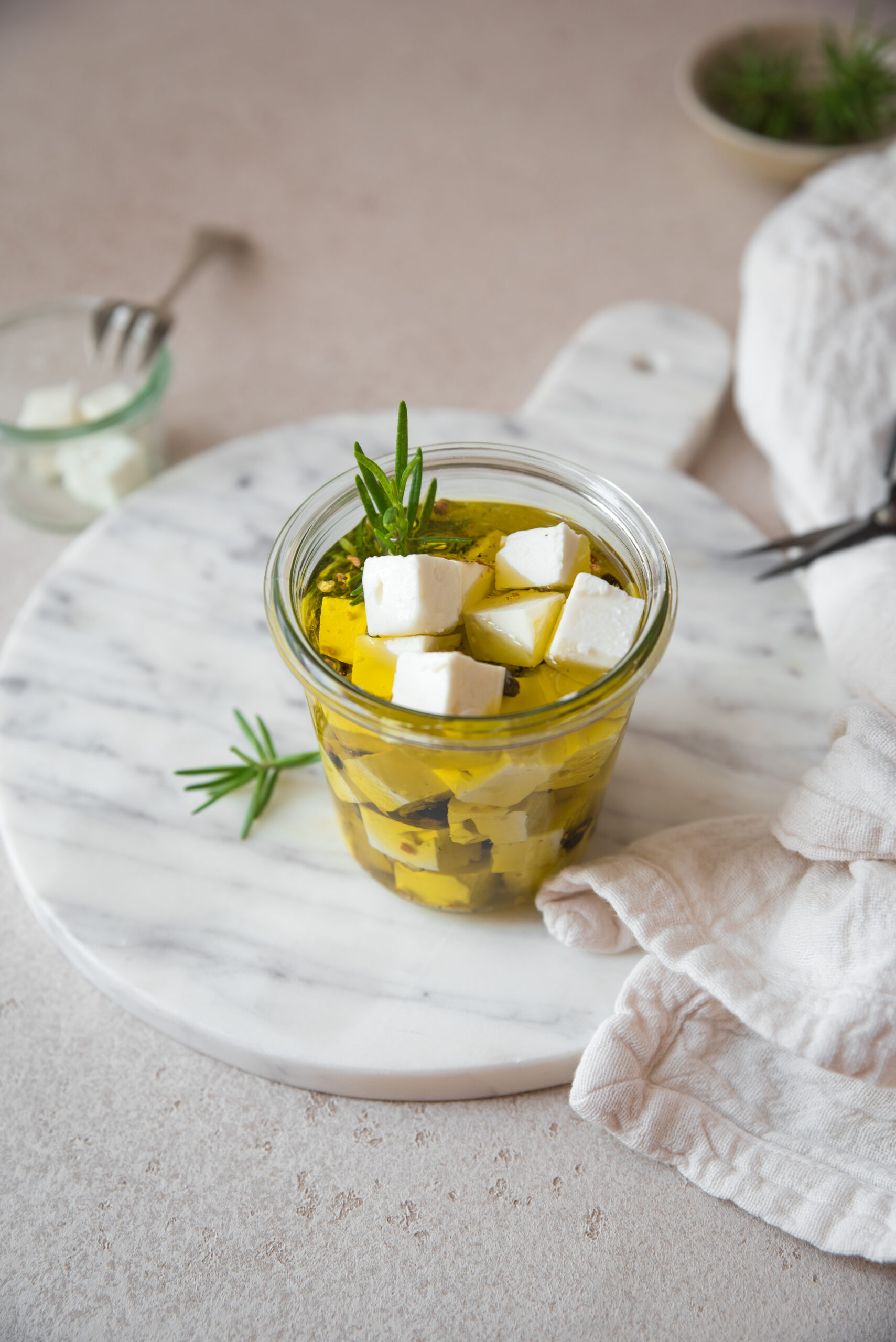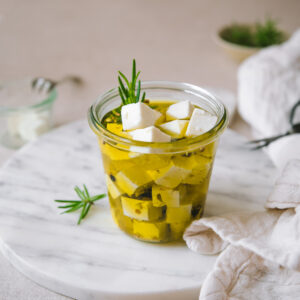 Marinated Feta Cheese in Olive Oil
Ingredients
100

g

sheep's milk Feta cheese

20-30

cl

olive oil

1

teaspoon

black or 5-peppercorn pepper

1

1 sprig rosemary
Instructions
Place the rinsed rosemary sprig in a sterilized jam jar.

Cut the feta cheese into small cubes and place in the jar with the rosemary.

Add peppercorns.

Pour in the olive oil until the feta is completely covered.

Close the jar and leave to marinate in a cool place for 3 days.
If you ever make my Marinated Feta Cheese recipe and like it, feel free to tag me on Instagram or Facebook so I can see the result and share it back…
Just to let you know I am French and I translate my recipes, be indulgent if you see syntax errors and do not hesitate to leave me a comment so I can correct it. I hope you will like my recipes and enjoy your visit to my food blog!