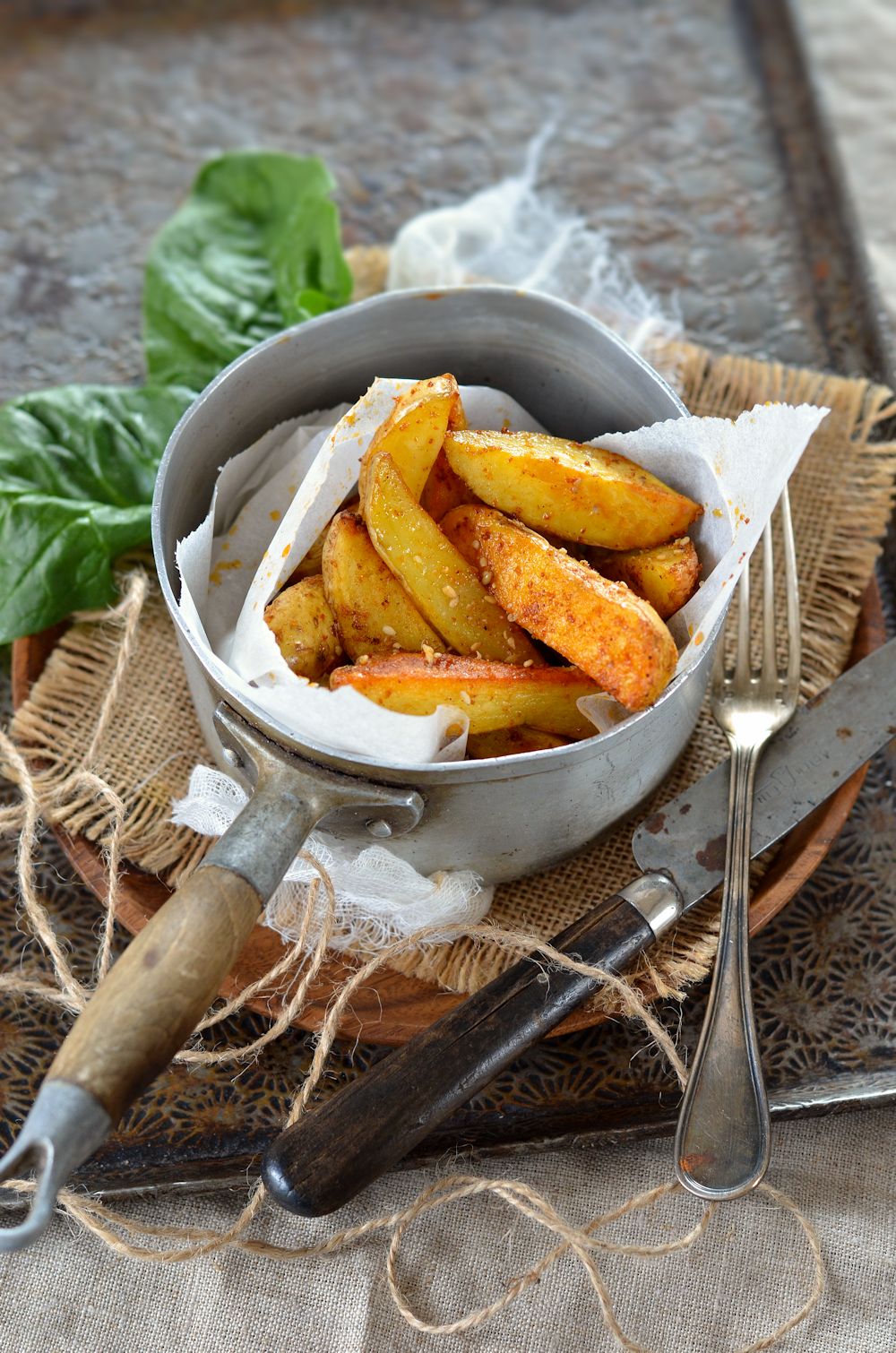 I love potatoes but Fab and I have noticed that we don't eat a lot of them at home, we tend to cook pasta. We thought it would be nice to try eating a little more potatoes so I made these homemade Oven-Baked Country Potatoes.
A super simple recipe to make and really delicious. You'll be amazed at how easy this recipe is and how perfectly crispy the result is.
The idea was also to rotate the oven a bit because when I made this recipe, it was quite cool in Grenoble and we hadn't turned on the heat yet…. And yes, remember, I used to make my recipes in advance because I knew that with baby girl, it would be a bit more complicated to take my place at the stove ;-).
For this recipe, you don't even need to peel your potatoes (unless you want to). You just have to cut them in quarters, season them, add spices, garlic powder, paprika are the base but you can also put some chilli too and even some sesame seeds. Then you put it in the oven and taste it.
These baked potatoes will, of course, be perfect with a good homemade hamburger (delicious recipe coming soon too…) or with homemade chicken nuggets….
I leave you with the details of this simple recipe…
Oven-Baked Country Potatoes Recipe
What ingredients do you need to make this delicious recipe for Homemade Baked Potatoes?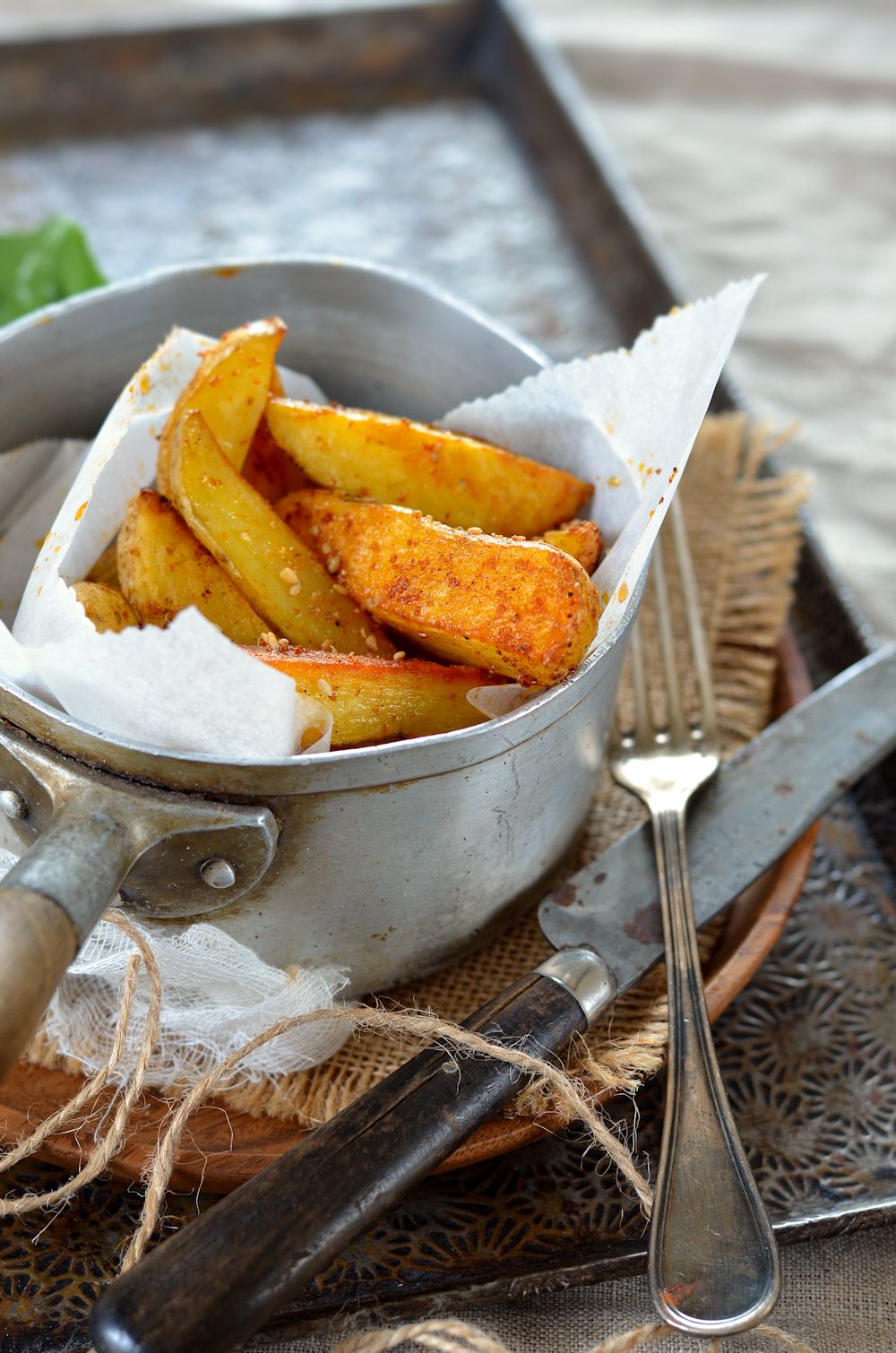 And if you like these kinds of recipes, I think you'll like them as much as I do: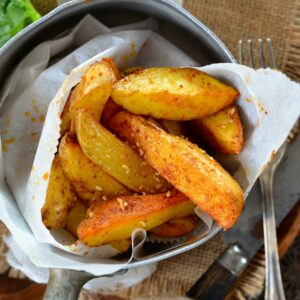 Oven-Baked Country Potatoes Recipe
Ingredients
1

kg

small organic potatoes

3

tablespoons

paprika

1

tablespoon

sweet pepper

1

tablespoon

garlic powder

3

tablespoons

olive oil

Salt and pepper
Instructions
Preheat your oven to 180°C.

Wash and dry the potatoes without peeling them and cut them into quarters.

In a bowl, mix oil with garlic, paprika, bell pepper, salt and pepper. Add the potato wedges and mix.

Pour in 1 tablespoon of water and stir again.

Place the potatoes in an ovenproof dish and bake for 40 minutes. You can stir in the middle of cooking.

Once golden brown, serve immediately.
If you ever make my potatoes recipe and you like it, don't hesitate to tag me on Instagram @tangerinezest so I can see the result and share it myself…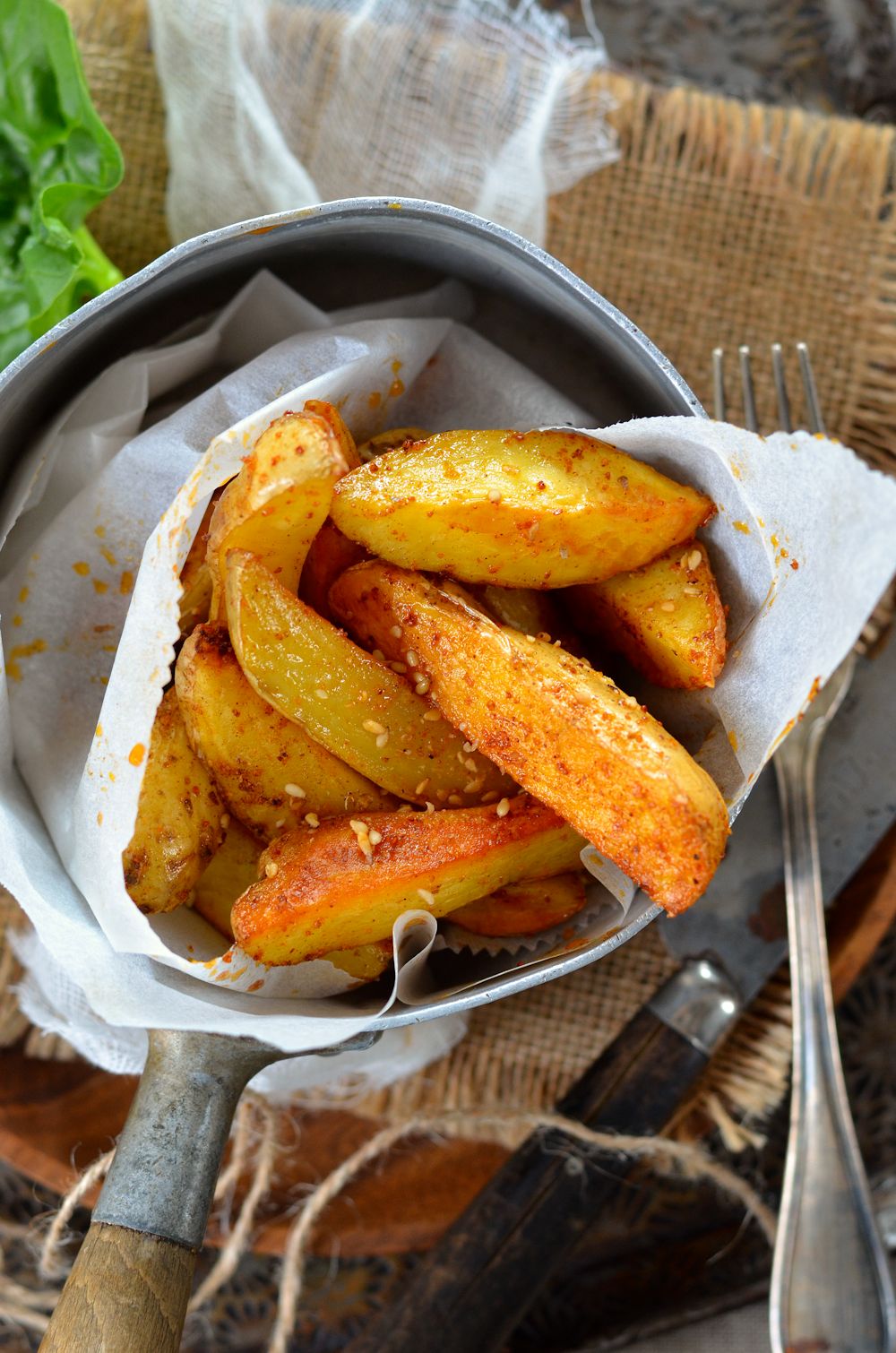 Finally, just to let you know I am French and I translate my recipes, be indulgent if you see syntax errors and do not hesitate to leave me a comment so I can correct it. I hope you will like my recipes and enjoy your visit to my food blog!