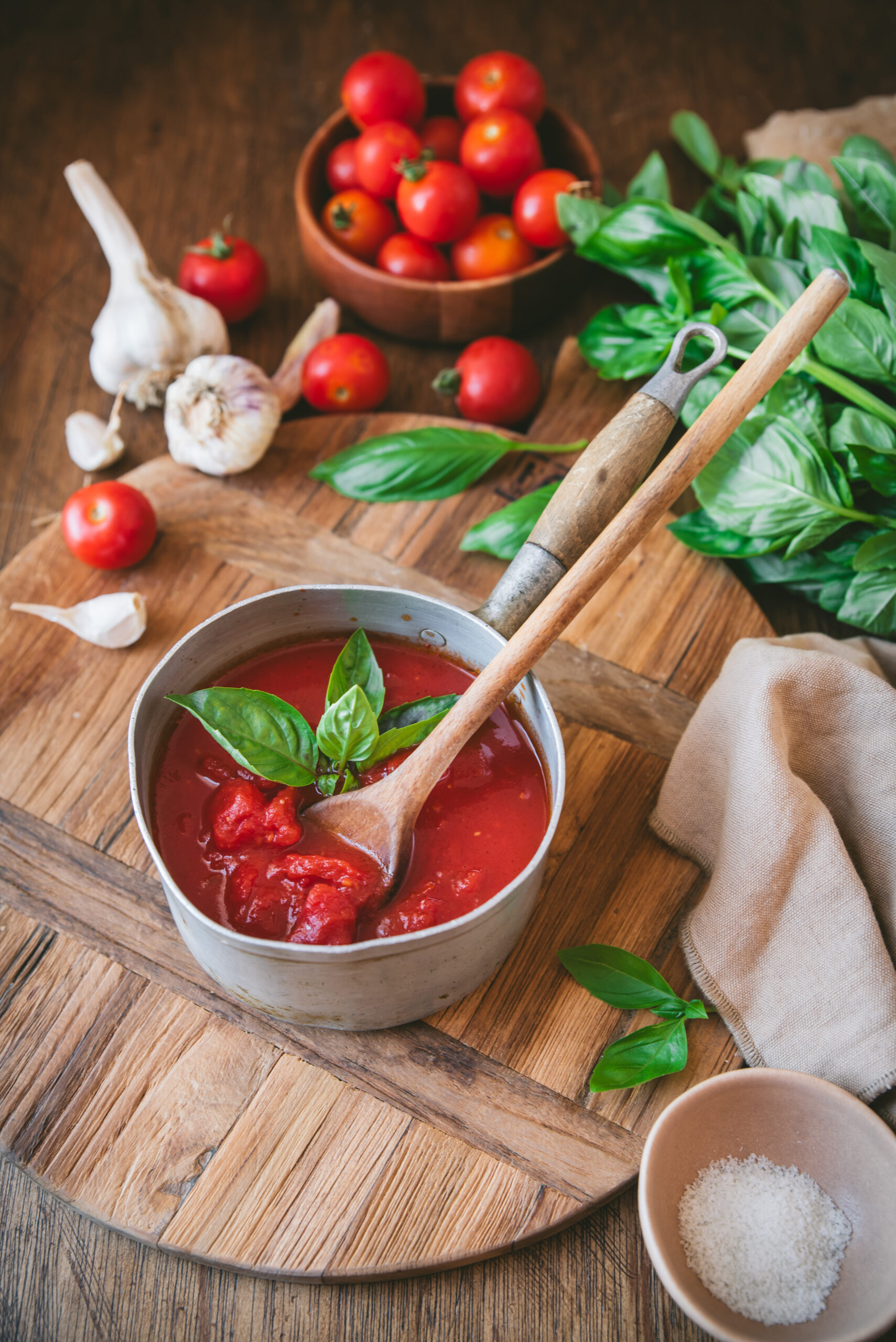 This marinara tomato sauce recipe is easy to make and a real delight!
What's more, it can be used in so many recipes that I'll give you a few ideas below… 😉
Tomato Marinara Sauce Homemade Recipe
What is marinara sauce?
Do you know this recipe?
This sauce is a simple Italian tomato sauce requiring few ingredients. It is simply flavored with garlic and basil.
It can be made quickly (in 15 minutes), but for my part, I like to simmer it on a very low heat for at least 1/2 hour to allow the flavors to develop.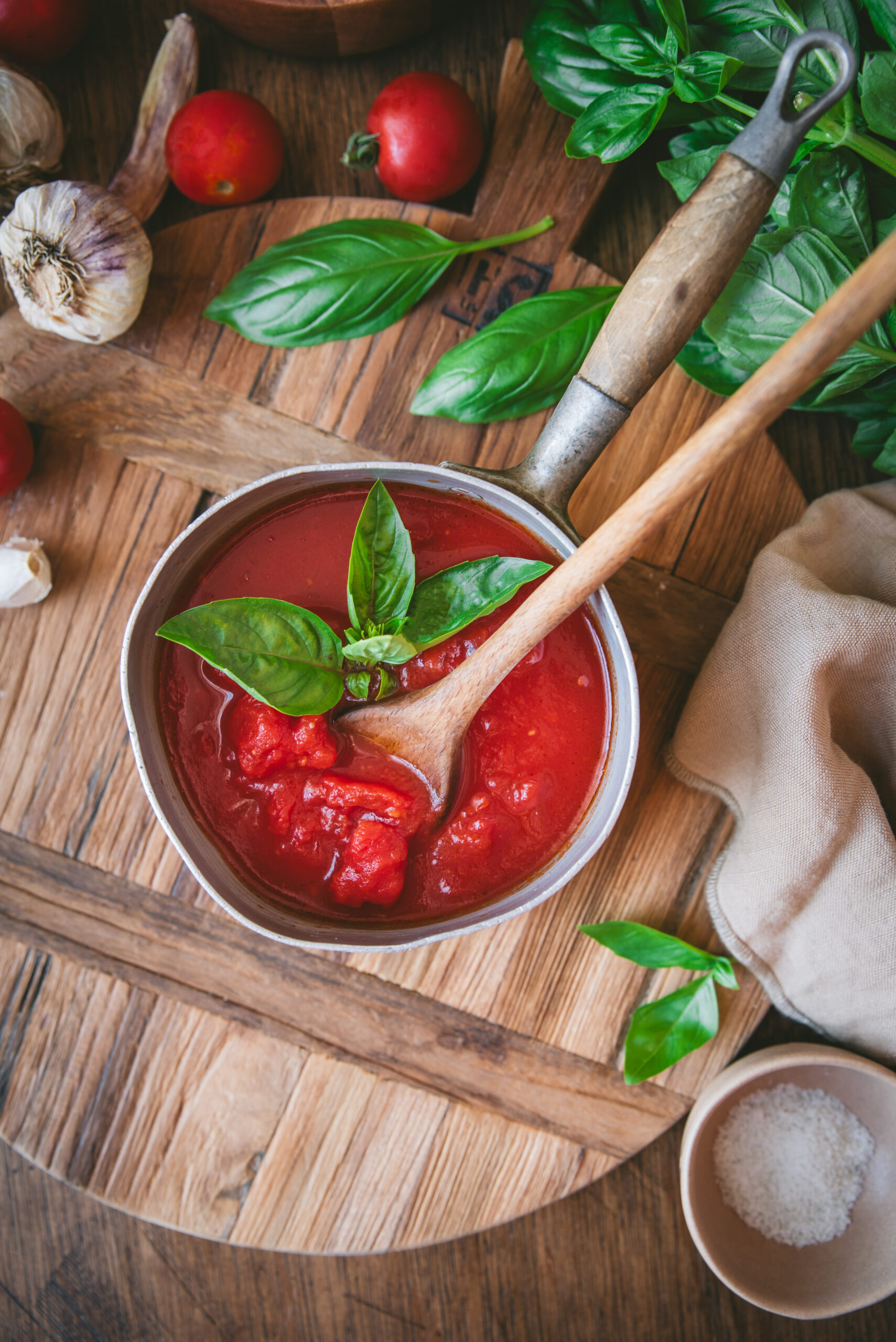 What ingredients do you need to make this delicious marinara tomato sauce recipe?
It's very simple and requires very few ingredients. You'll need :
good quality tomato pulp
chopped garlic cloves
Italian olive oil
fresh basil leaves, washed
salt and freshly ground pepper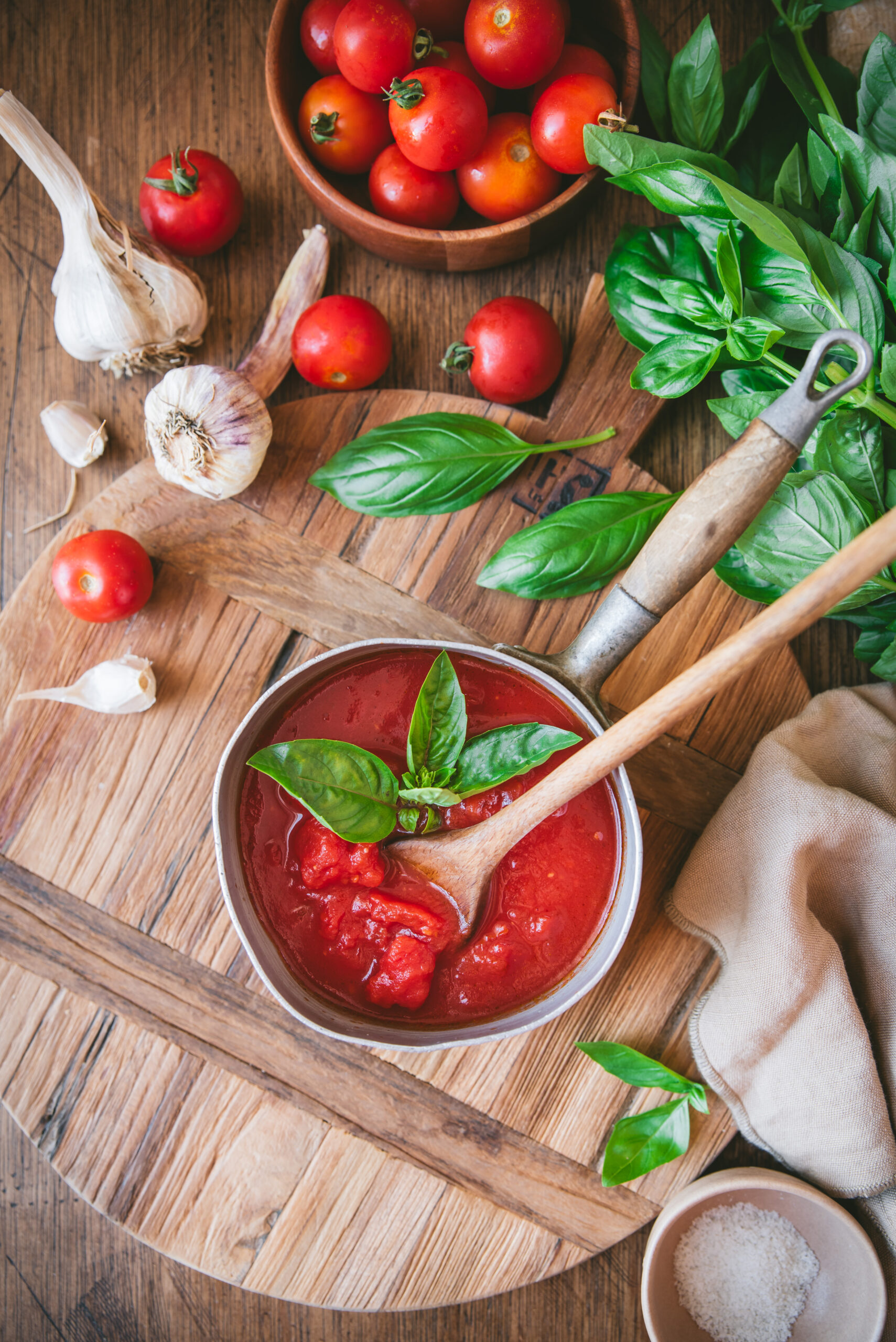 What recipes can you use this marinara tomato sauce recipe in?
a pizza base which you then spread on your dough base (homemade too, if you like). I have a recipe I really like for mortadella and burrata. They're wonderful!
Simply with pasta!
On toast with a creamy burrata, for example.
It can even be used as a dip sauce, served with country potatoes or baked polenta fries, for example.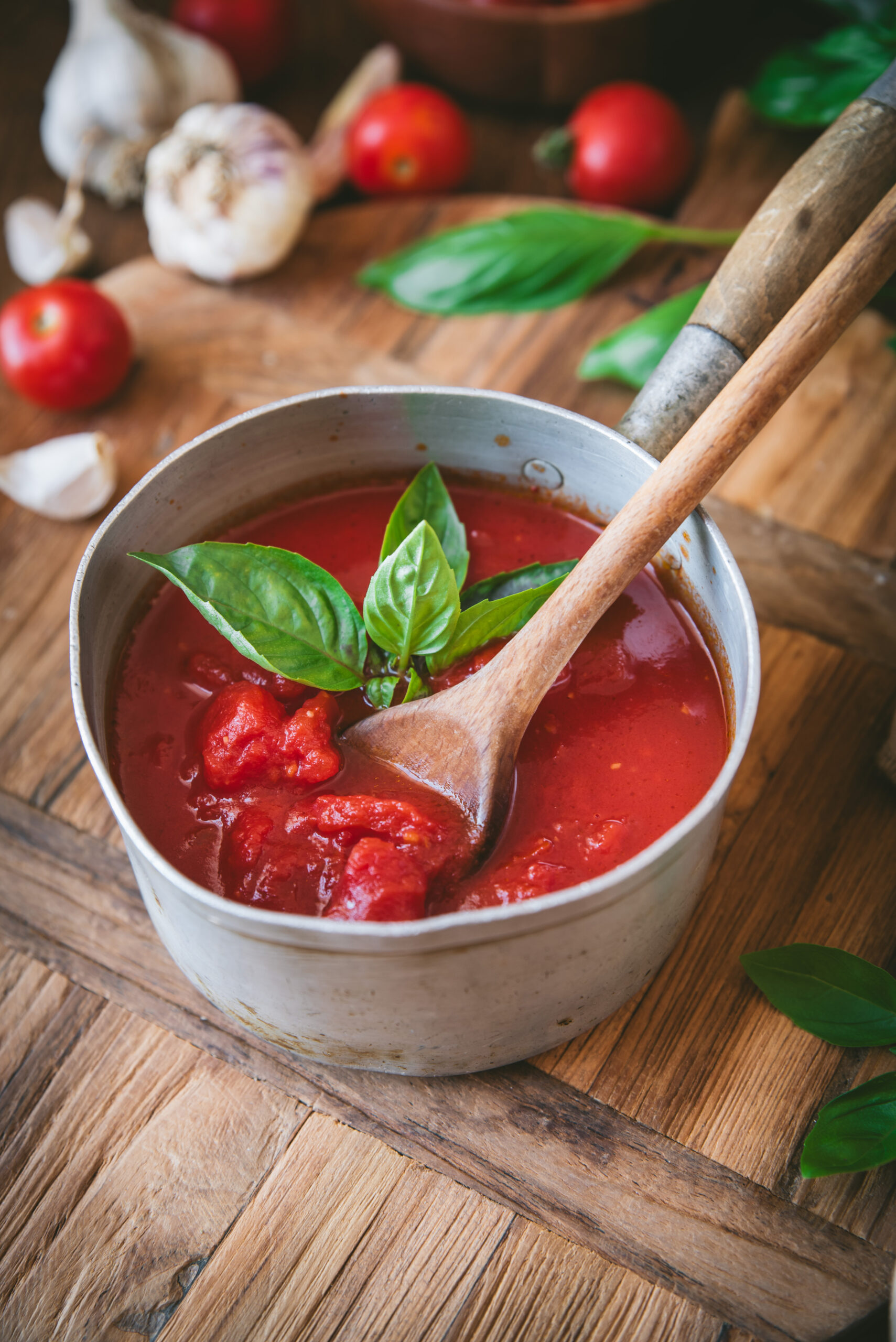 What other Italian recipe ideas would you like to try?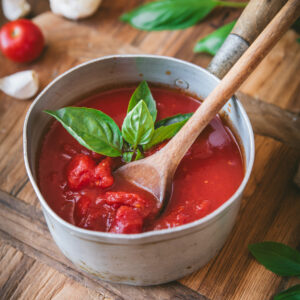 Tomato Marinara Sauce Homemade Recipe
Ingredients
400

g

good quality tomato pulp

2

chopped garlic cloves

2

tablespoons

Italian olive oil

10

fresh basil leaves, washed

Salt and freshly ground pepper
Instructions
Pour the olive oil into a saucepan and add the finely chopped garlic.

Sauté gently for 1-2 minutes

Add tomato pulp and stir.

Heat over low heat, covered with a lid, for 10 minutes to prevent splattering.

Add basil leaves.

Season with salt and pepper and cook over low heat for a further 10-15 minutes.

Serve in the recipe of your choice (pizza, pasta, other…).

You can remove the basil leaves or leave them in, as you prefer.
If you ever make my Tomato Marinara Sauce recipe and you like it, don't hesitate to tag me on Instagram @tangerinezest so I can see the result and share it myself…
Finally, just to let you know I am French and I translate my recipes, be indulgent if you see syntax errors and do not hesitate to leave me a comment so I can correct it. I hope you will like my recipes and enjoy your visit to my food blog!