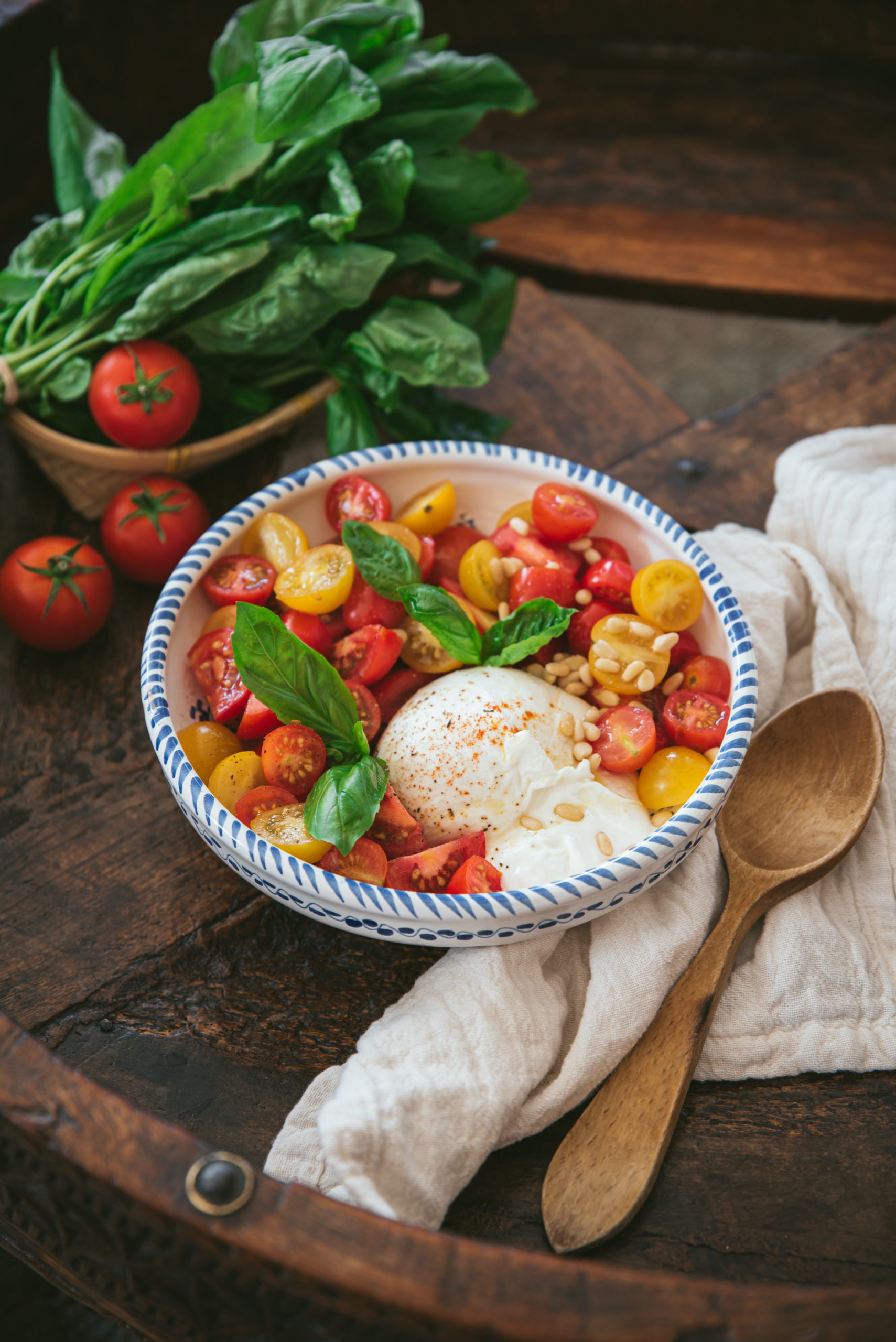 I tell you right away, there is nothing complicated in this Tomato and burrata cheese salad recipe. It's more of an assembly of ingredients, like in almost any salad, isn't it!? 😉
It's not the case these last few days, but in the summer when it's hot or we're in a heat wave, it's too difficult to cook, and this salad is the kind of dish I realize all the time. summer… At the end of the season, the tomatoes are at their best with a beautiful flesh and an incomparable taste.
It's perfect because full of vitamins, balanced, light to digest, easy and quick to make! Ideal when you are in the middle of a move… 😉
To give your salad a little twist, you can add a few seeds (sunflower and squash), serve with a few basil leaves, chives, a few sprouted seeds or even herbs and spices. You can also vary the oils: olive, sesame, garlic infused oils, basil, etc.
This salad can be served as an appetizer with some grilled toast (and rubbed with garlic), as a starter, main course or as an accompaniment for good grilled meats. And then, here is a timeless recipe that completes my selection of summer recipes…
So, are you also one of the supporters of the summer that lasts as long as possible?
Tomato and burrata cheese salad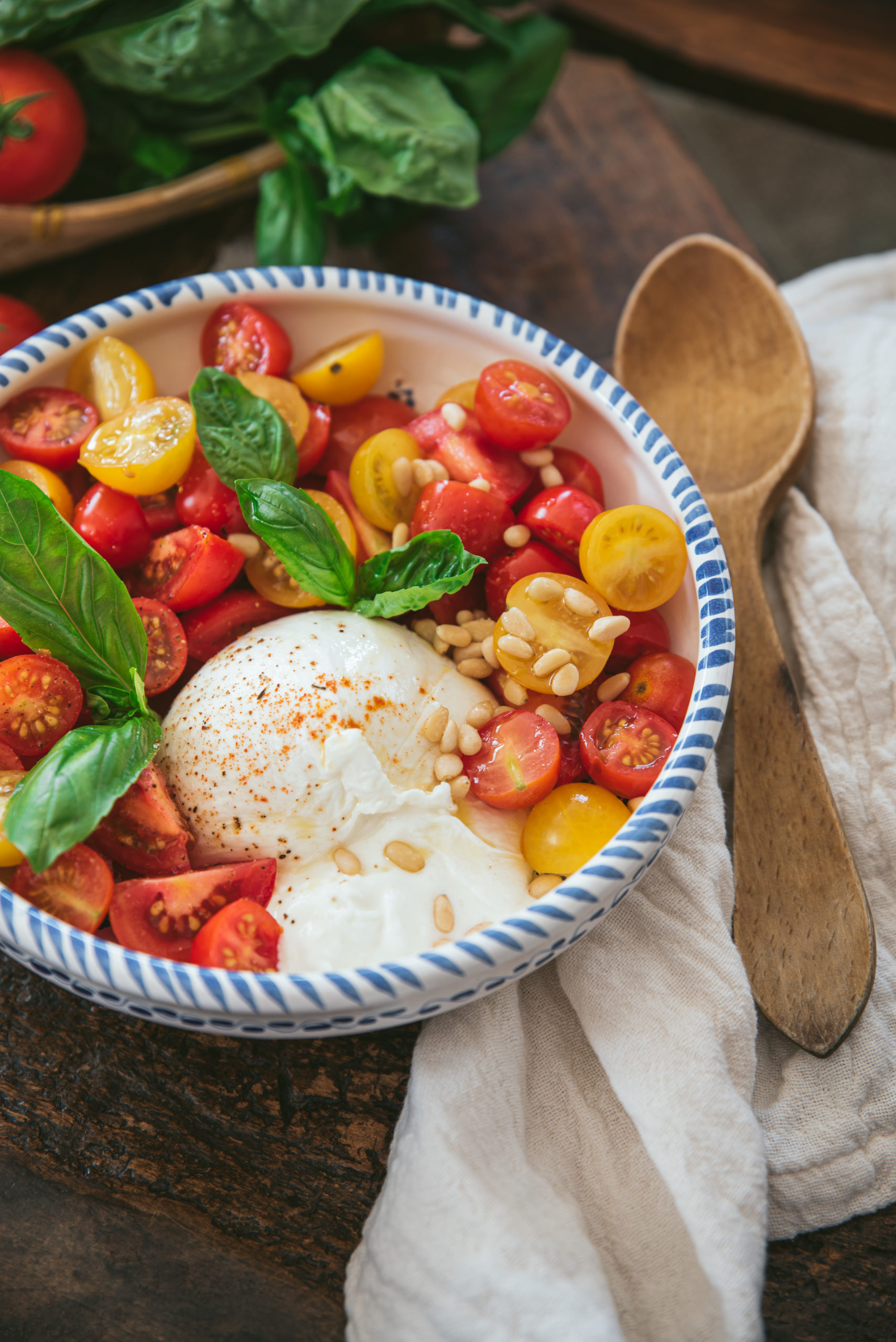 WHAT INGREDIENTS do YOU NEED TO MAKE THIS DELICIOUS Tomato and burrata cheese salad RECIPE?
What ingredients can you add to customize your tomato salad?
olives
toasted pine nuts
onion / shallot
pesto
seeds (sunflower, squash, flax, etc.)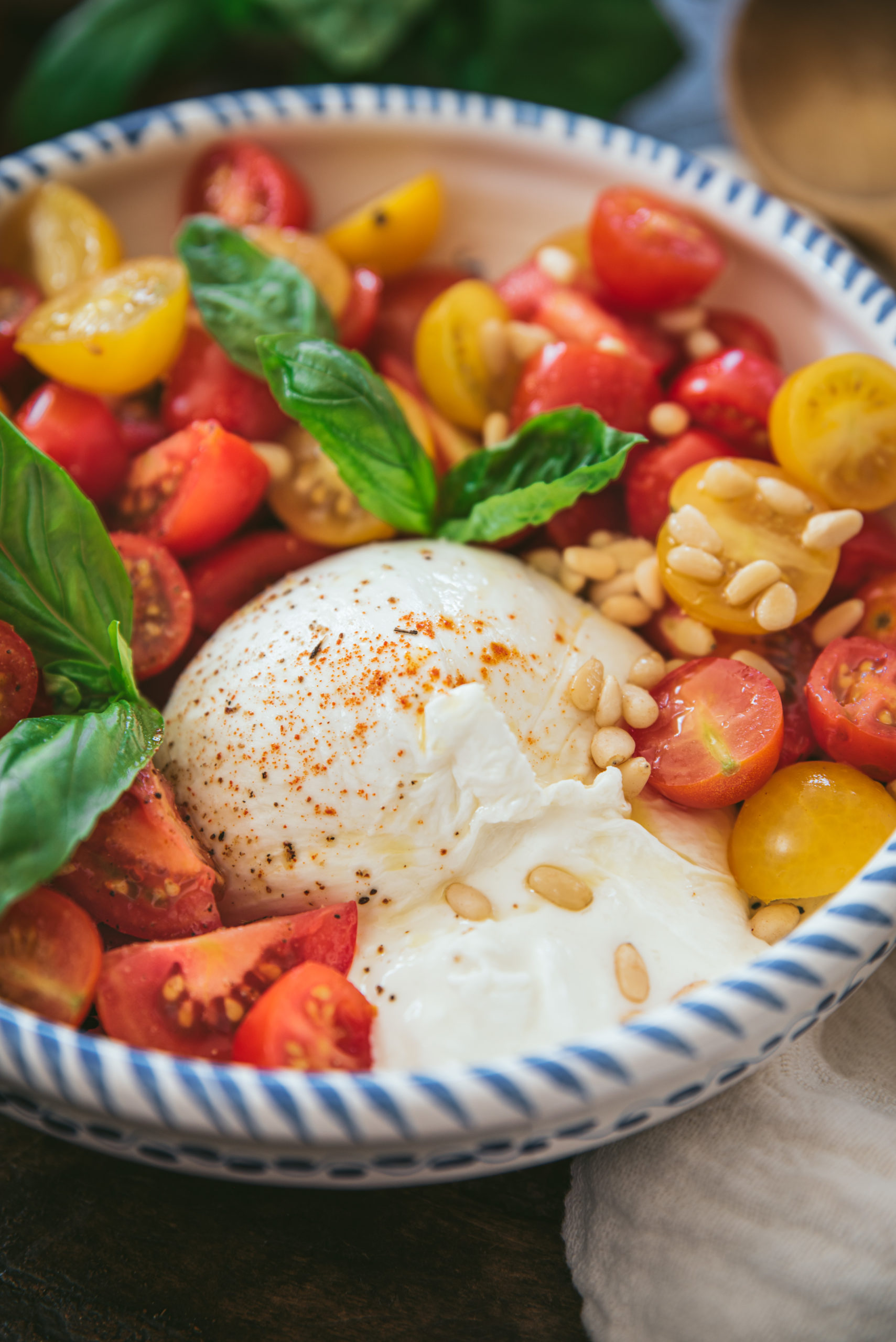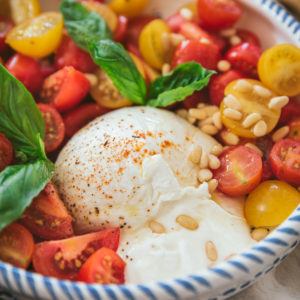 Tomato and burrata cheese salad
Ingredients
3

beautiful tomatoes

1

Burrata cheese

1

bunch of basil

drizzle of balsamic vinegar

drizzle of olive oil

salt and pepper
Instructions
Cut the tomatoes into slices and place them in a dish. Salt them and let them rest in a cool place for 15 minutes. Then pour the juice from the bottom of the dish.

Place the burrata cheese in the center of the dish and cut into 4 pieces for each guest.

Sprinkle the basil leaves over the tomatoes.

Drizzle with balsamic vinegar (if desired) and olive oil, add pepper and serve.

You can also add herbs, seeds, spices, etc.
To season this salad, you can also use my lemon vinaigrette recipe, it is delicious.
If you make my salad recipe and you like it, don't hesitate to tag me on Instagram or on Facebook so that I can see the result and share it myself…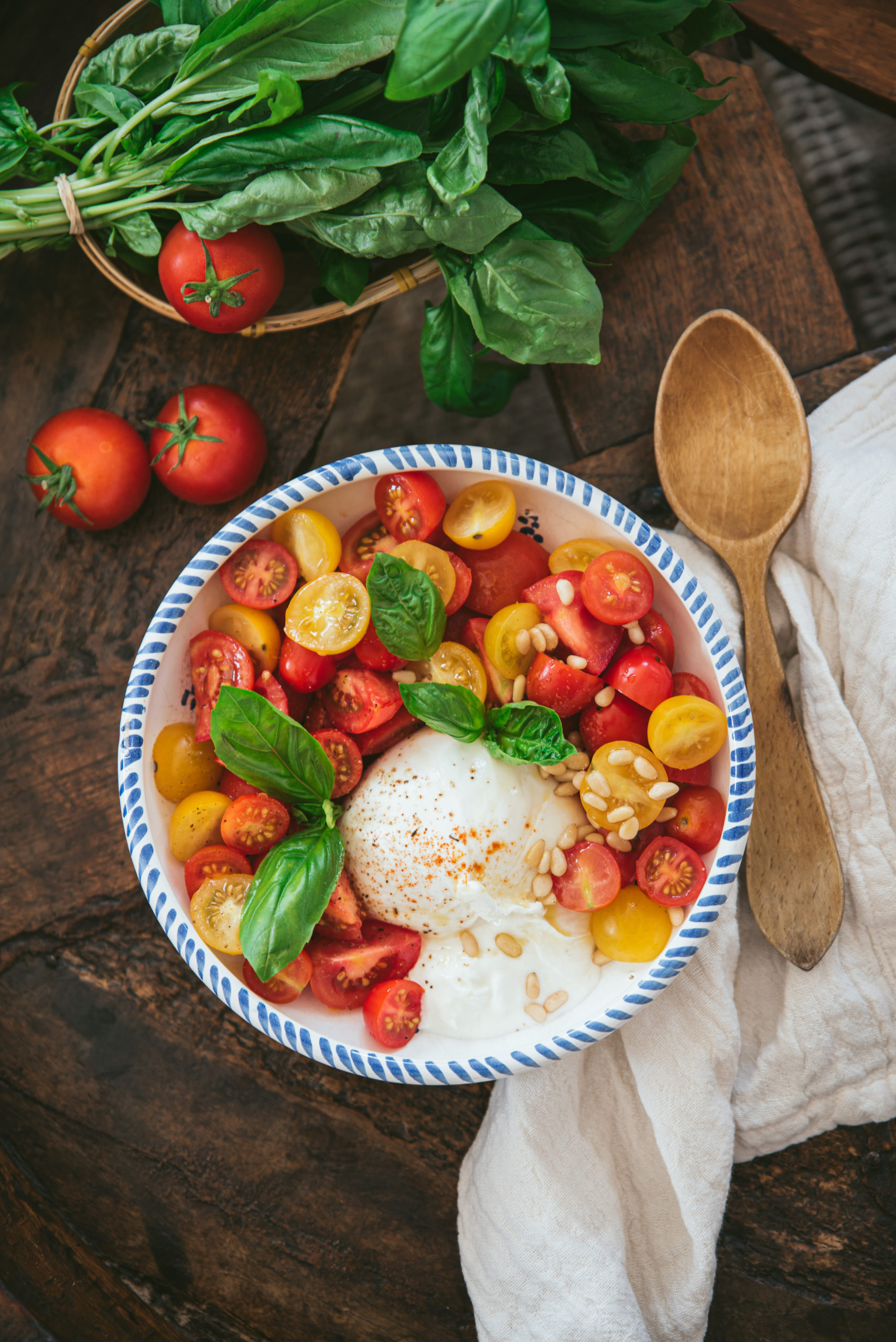 Just to let you know I am French and I translate my recipes, be indulgent if you see syntax errors and do not hesitate to leave me a comment so I can correct it. I hope you will like my recipes and enjoy your visit to my food blog!