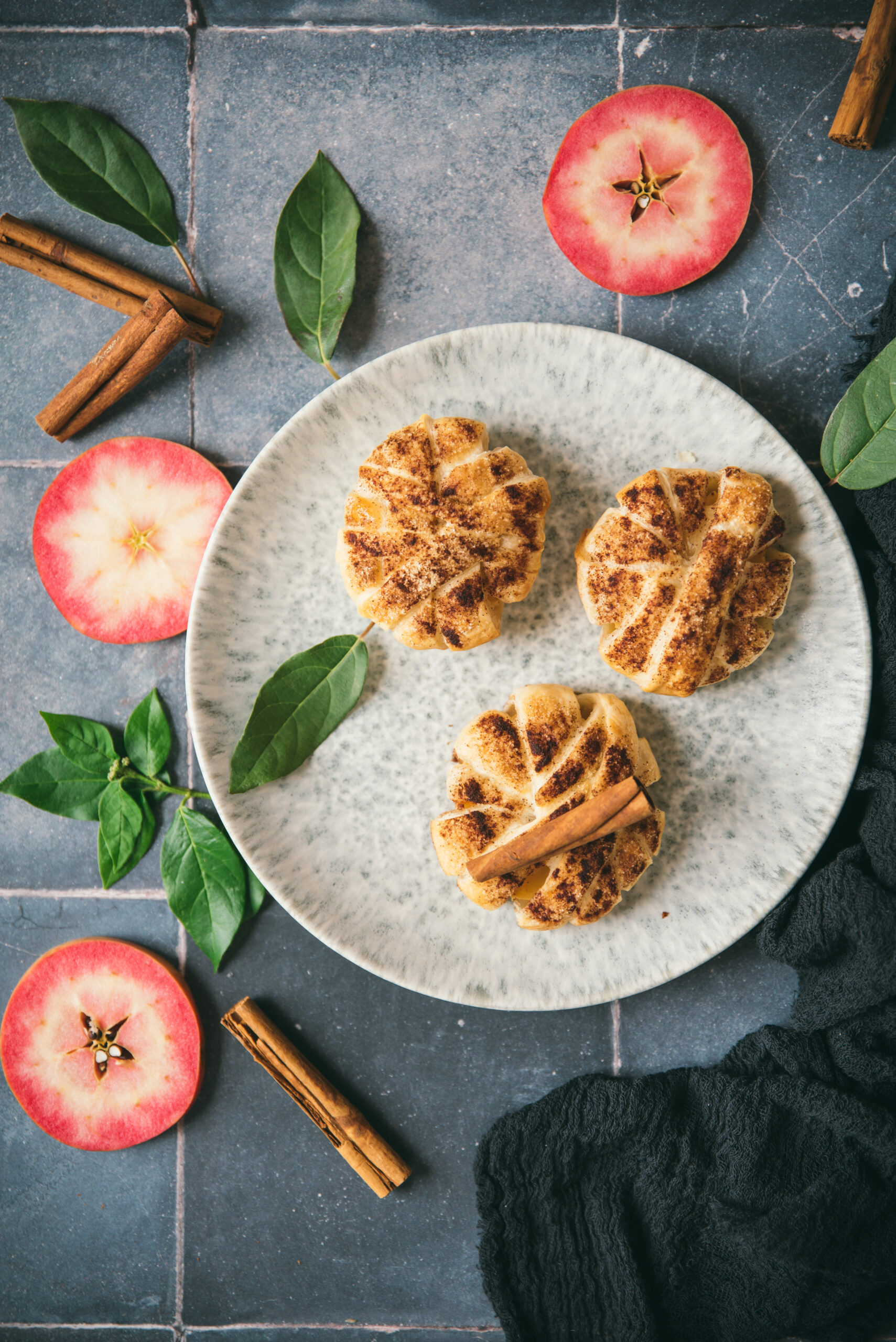 This Apple Turnover with Cinnamon recipe is really, really simple to make, and the result is great! It's the perfect dessert or snack when you don't have time but want to treat yourself. I also love it for the delicious flavors that come out of the oven while baking, a mixture of warm apple, butter, vanilla and cinnamon, the best, don't you think?
It's all about the comforting fall flavors that make this season feel good.
If I tell you: a flaky, crispy crust with a meltingly sweet center and a great vanilla and cinnamon flavor, does that sound like something you'd like?
Try this recipe and you won't want to miss it! Ever since I tried it, my kids keep asking for more and I have to admit that I don't turn them away because I like to have a bite too. It's also a perfect snack to put in the school bag, even if I admit that they are really good as soon as they come out of the oven 😉
Below the recipe you'll see that I've put some ideas of hot drinks to serve with these puffs for dessert or snack…
Apple Turnover with Cinnamon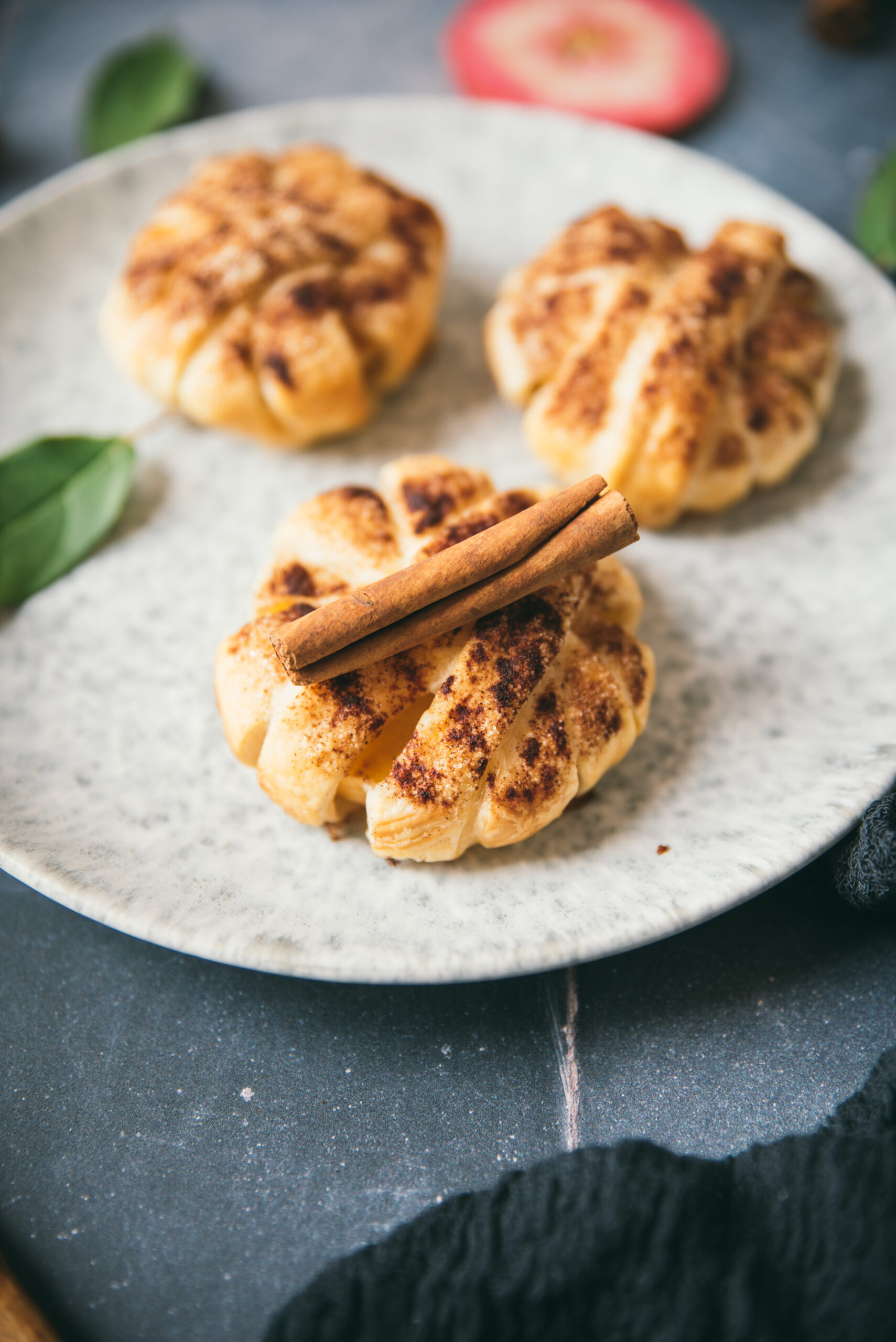 What ingredients do you need to make this delicious apple and cinnamon puff pastry recipe?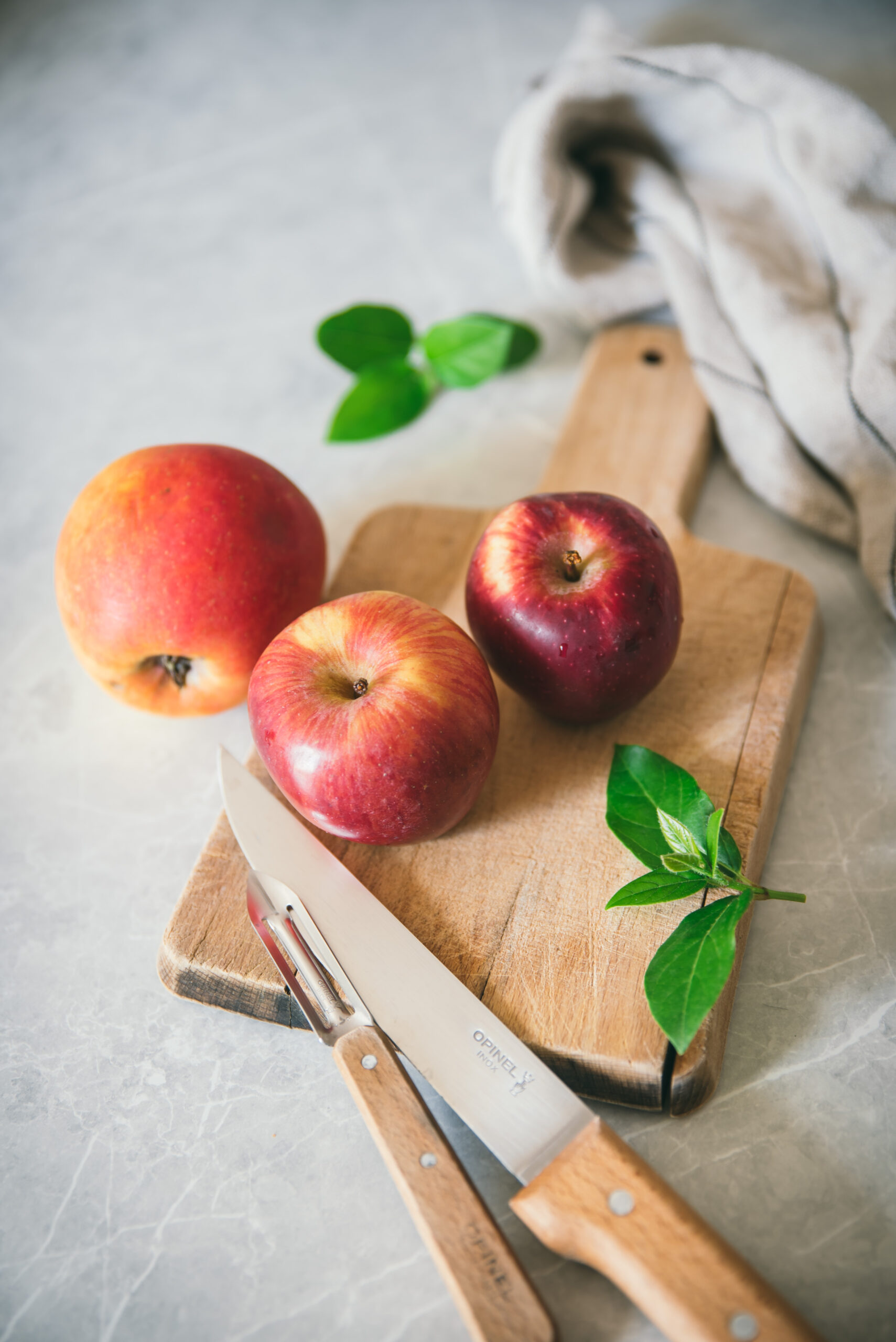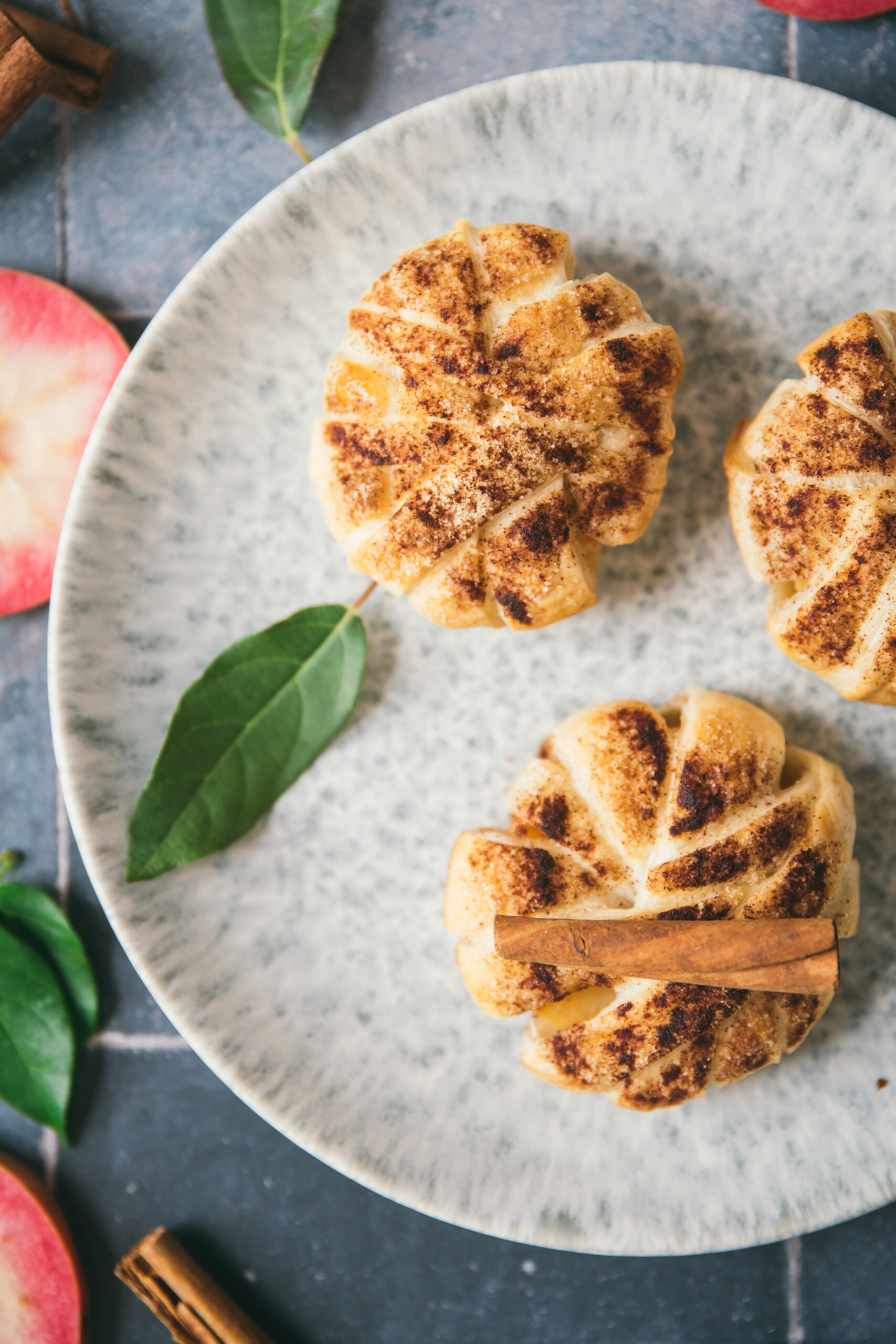 What to serve these delicious Apple Turnover with?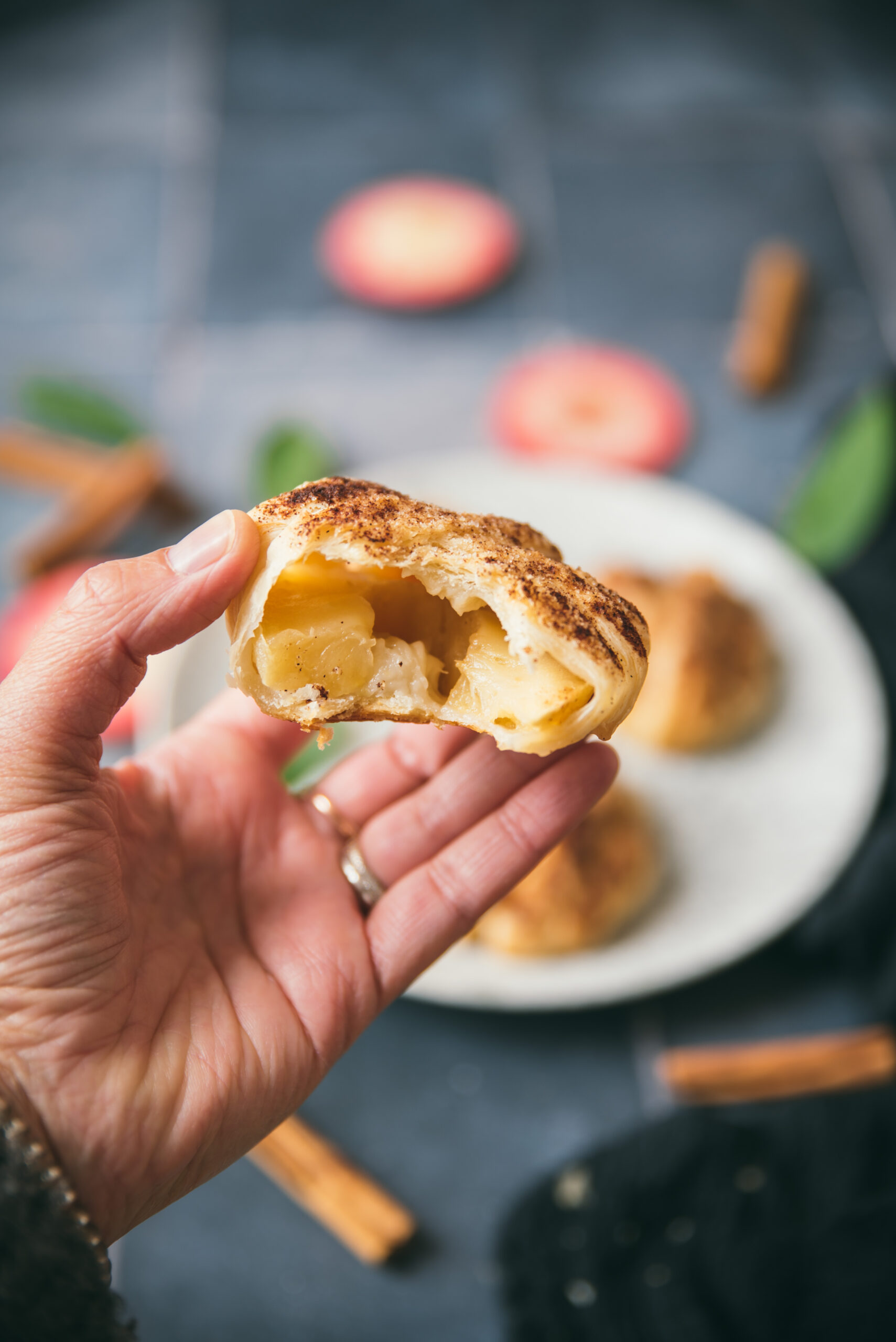 If you're a big fan of apple recipes, here is idea that should appeal to you as much as it does to me: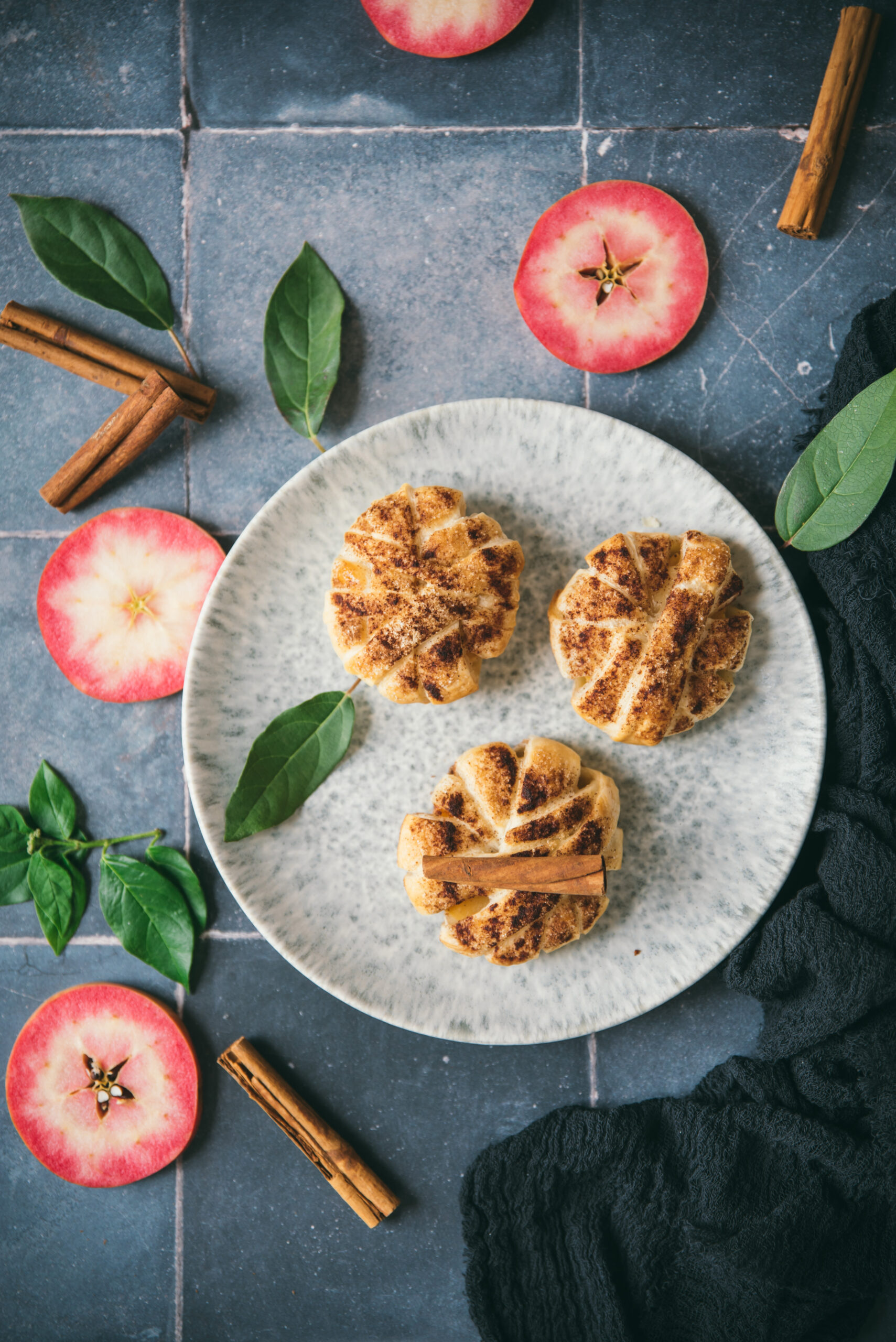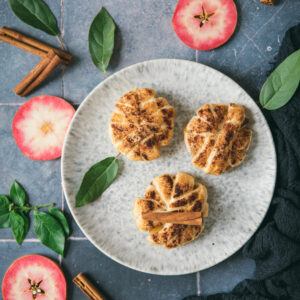 Apple Turnover with Cinnamon
Ingredients
250

g

puff pastry

2

organic apples

1

tablespoon

vanilla sugar

Cinnamon powder
Instructions
Preheat your oven to 180°C.

Wash and peel your apples. Hollow out the center of the apples to remove the seeds, making sure to leave them whole.

Cut each apple into 4 slices.

Cut the puff pastry into 1.5 cm strips.

Wrap one or more strips of puff pastry around each apple slice and place on a baking sheet lined with parchment paper.

Then sprinkle with vanilla sugar and cinnamon powder.

Bake for 20 minutes.

Let cool and enjoy!
If you ever make my recipe and like it, feel free to tag me on Instagram or Facebook so I can see the result and share it back…
Just to let you know I am French and I translate my recipes, be indulgent if you see syntax errors and do not hesitate to leave me a comment so I can correct it. I hope you will like my recipes and enjoy your visit to my food blog!