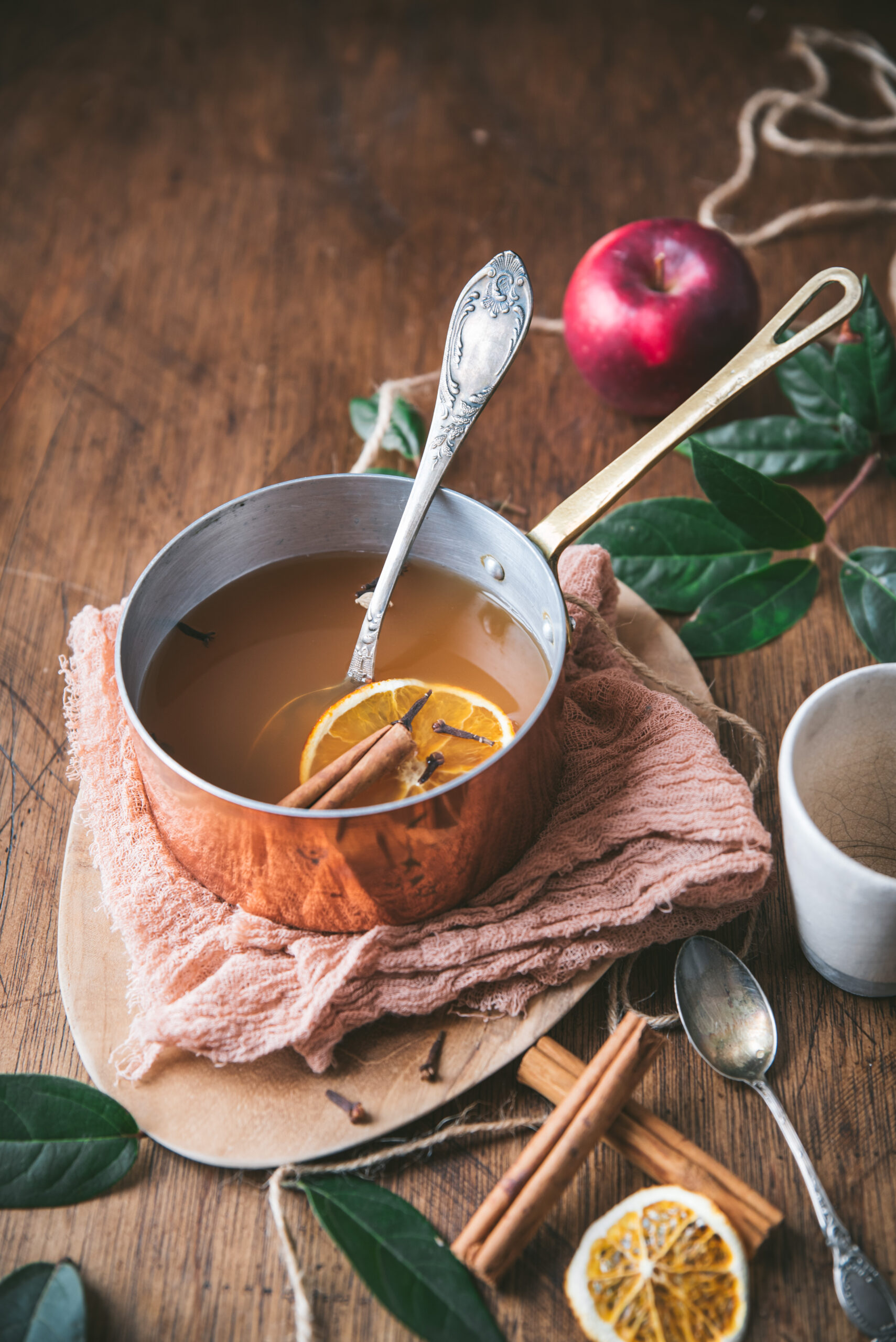 Some time ago, I shared on the blog a recipe for spiced cider and since then, I've been making it regularly, but this time, it's a Warm Mulled Apple Juice that I'm proposing. It's a recipe I already shared on the blog, but between the King Cake and the pancakes that are coming, I felt like making it again and I took the opportunity to take some pictures and share it with you because I'm sure you'll love it! This apple juice with spices will be perfect to accompany your desserts and your seasonal snacks!
The principle remains the same because you just have to infuse spices in your juice and enjoy it hot. It's a real treat!
On the pictures, the juice is a bit cloudy, it's because I used an organic juice directly from the producer and the spices accentuate that.
Warm Mulled Apple Juice
What ingredients will you need to make this hot apple juice recipe?
All ingredient quantities are listed below in the detailed recipe.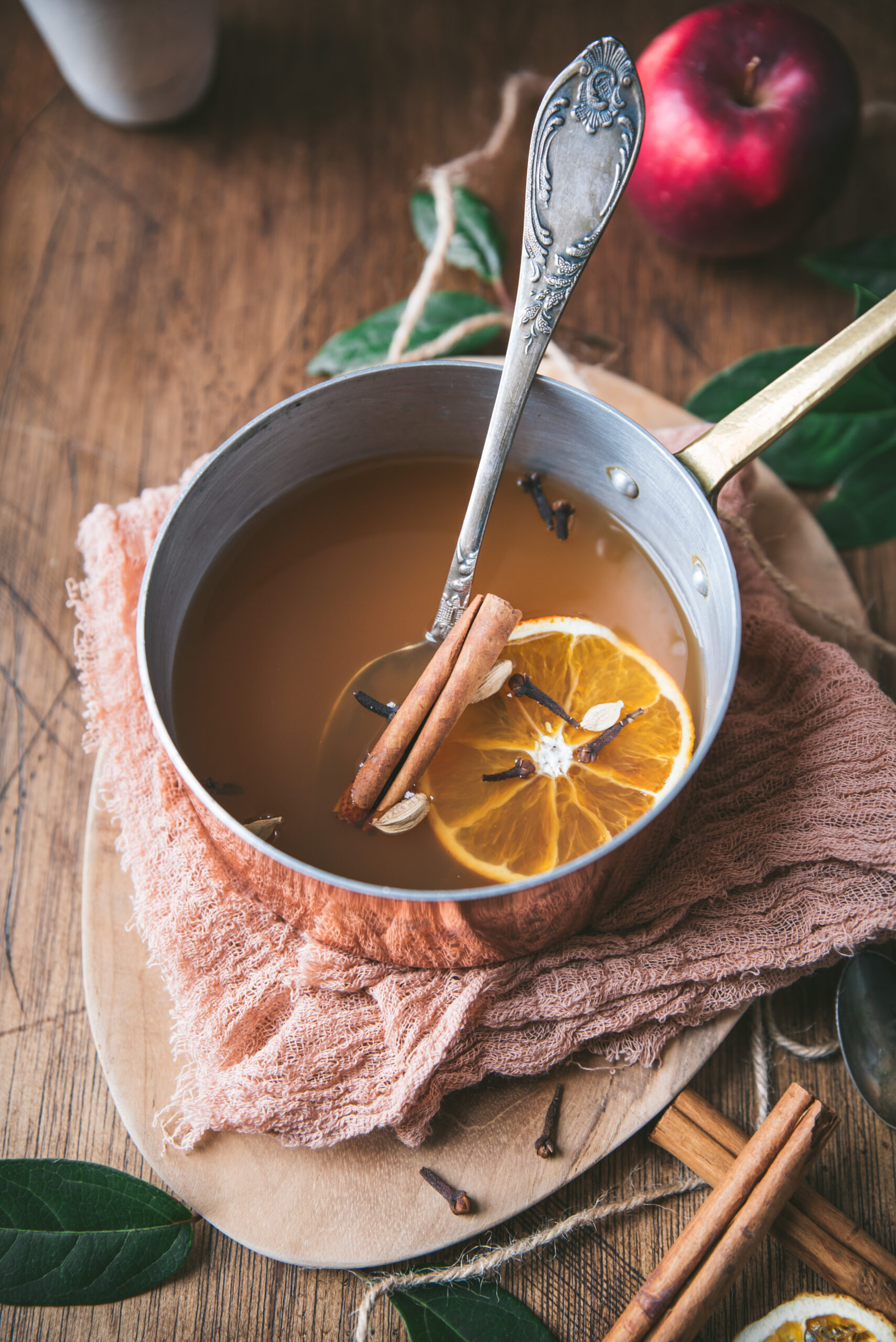 If you make my spiced apple juice recipe and enjoy it, feel free to tag me on Instagram or Facebook so I can see the result and share it back…
If you like this type of homemade hot drink, here are an idea that should please you as much as it does me: Eggnog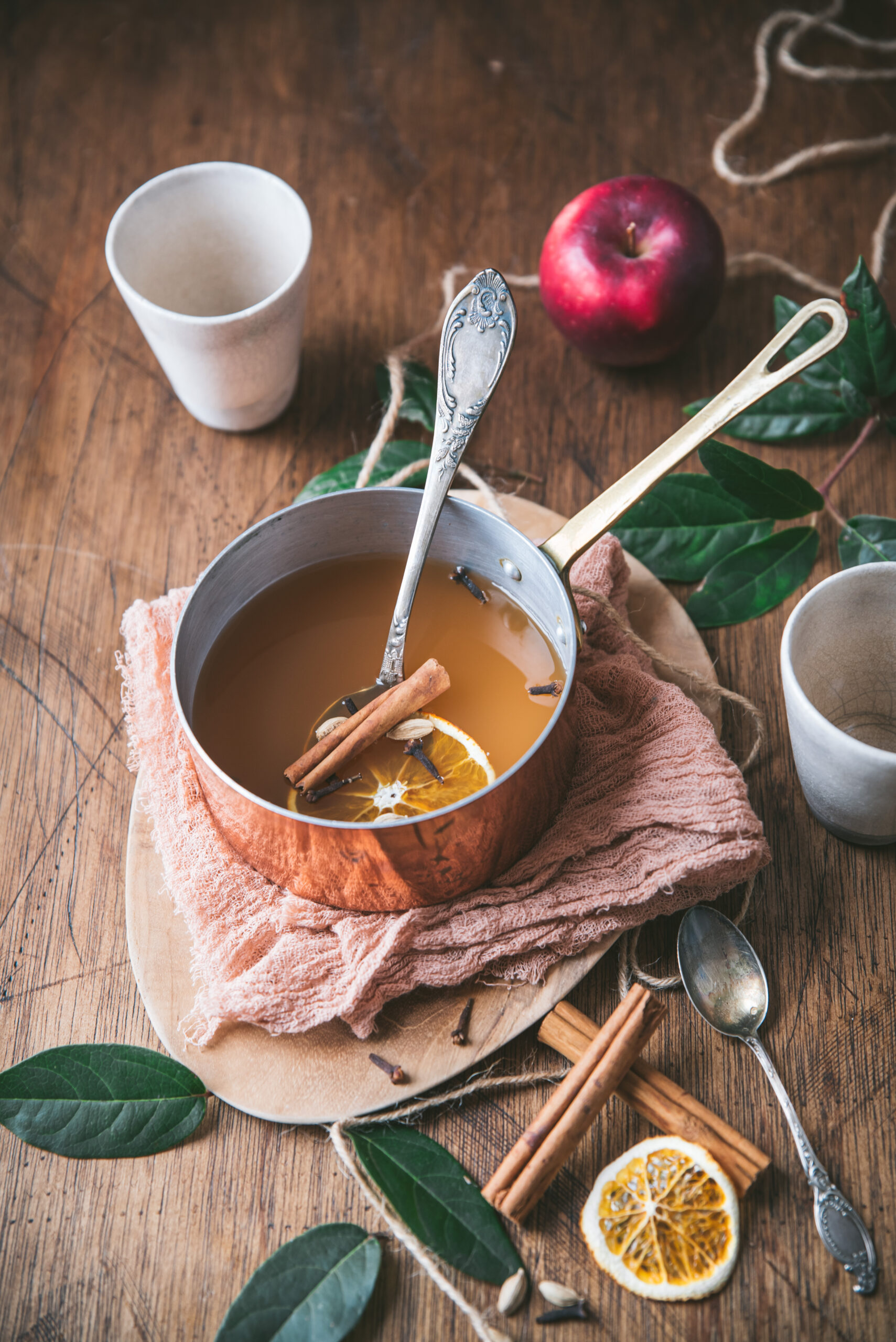 Just to let you know I am French and I translate my recipes, be indulgent if you see syntax errors and do not hesitate to leave me a comment so I can correct it. I hope you will like my recipes and enjoy your visit to my food blog!