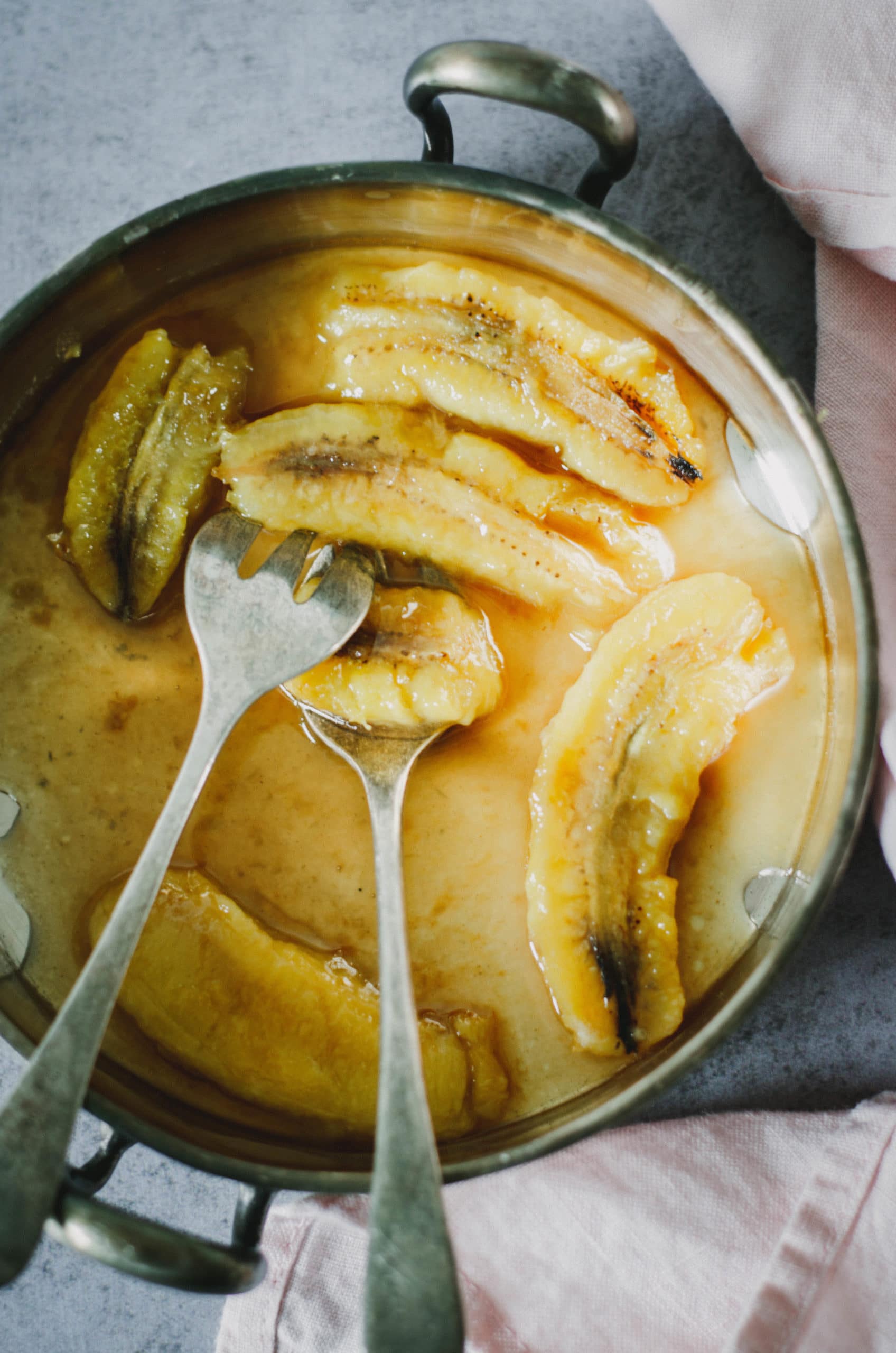 I've always loved bananas, but as a kid, what I loved most was watching my dad put on a show while he made his famous bananas flambe with Rum recipe.
I was in awe of him with his pot on fire, and I think he was trying to impress us by asking us to stay as far away from the kitchen as possible. And what I also liked was to feel like I could taste some rum… 😉
We would each have our own banana flambé and we would lick our dessert plate deliciously so we wouldn't miss a drop.
For me, it's a recipe that takes me back to childhood and I always enjoy a banana flambé. And yes, … I always lick my plate but in secret so that the children do not see me 😉
For this recipe, you can use white rum as well as amber rum but I must admit that I have a weakness for the second one because it brings a taste with a little more character that I appreciate, like in a small mojito cocktail… 😉
Bananas Flambe with Rum Recipe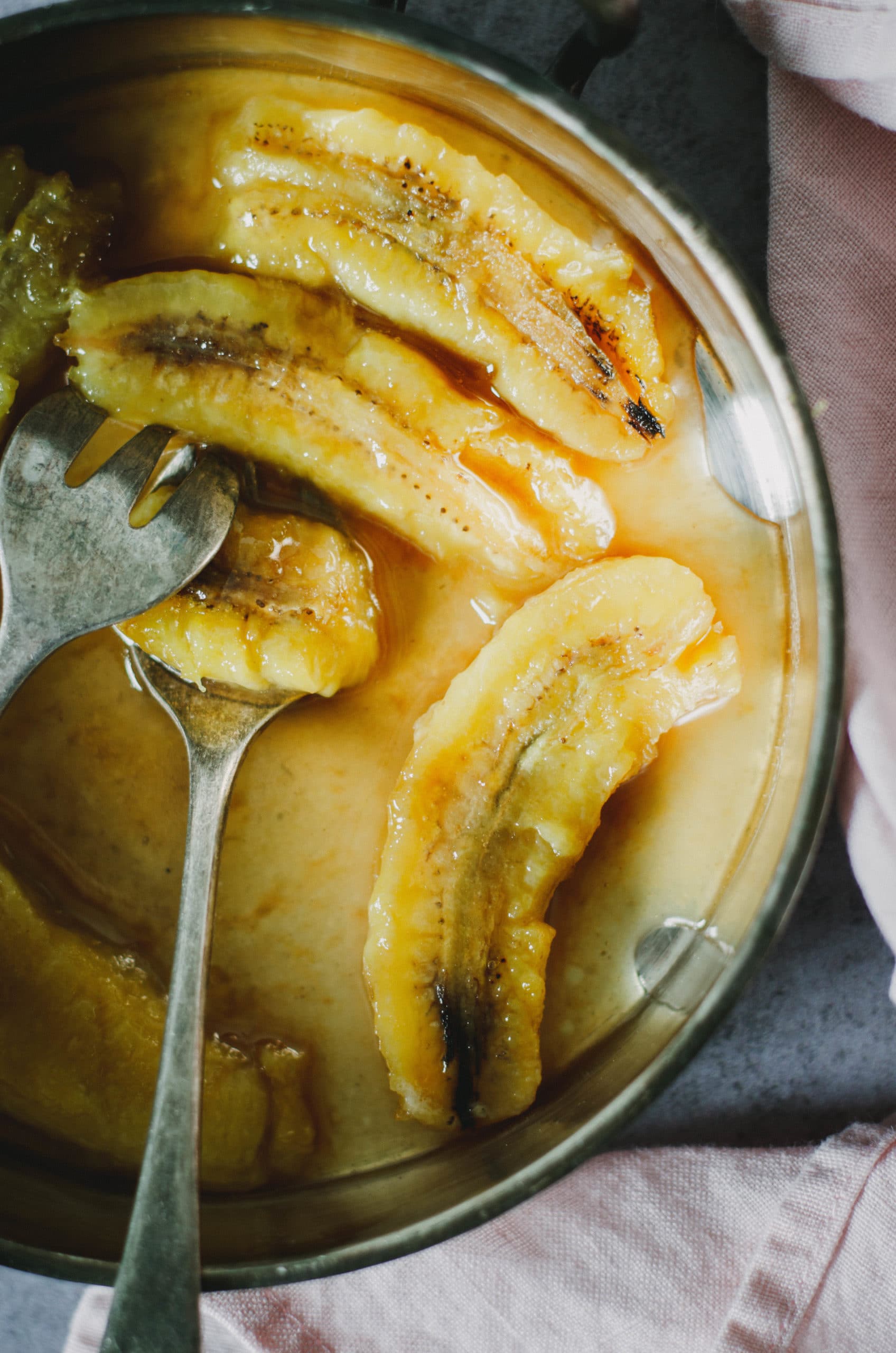 WHAT INGREDIENTS DO YOU NEED TO MAKE THIS DELIGHTFUL bananas flambé recipe?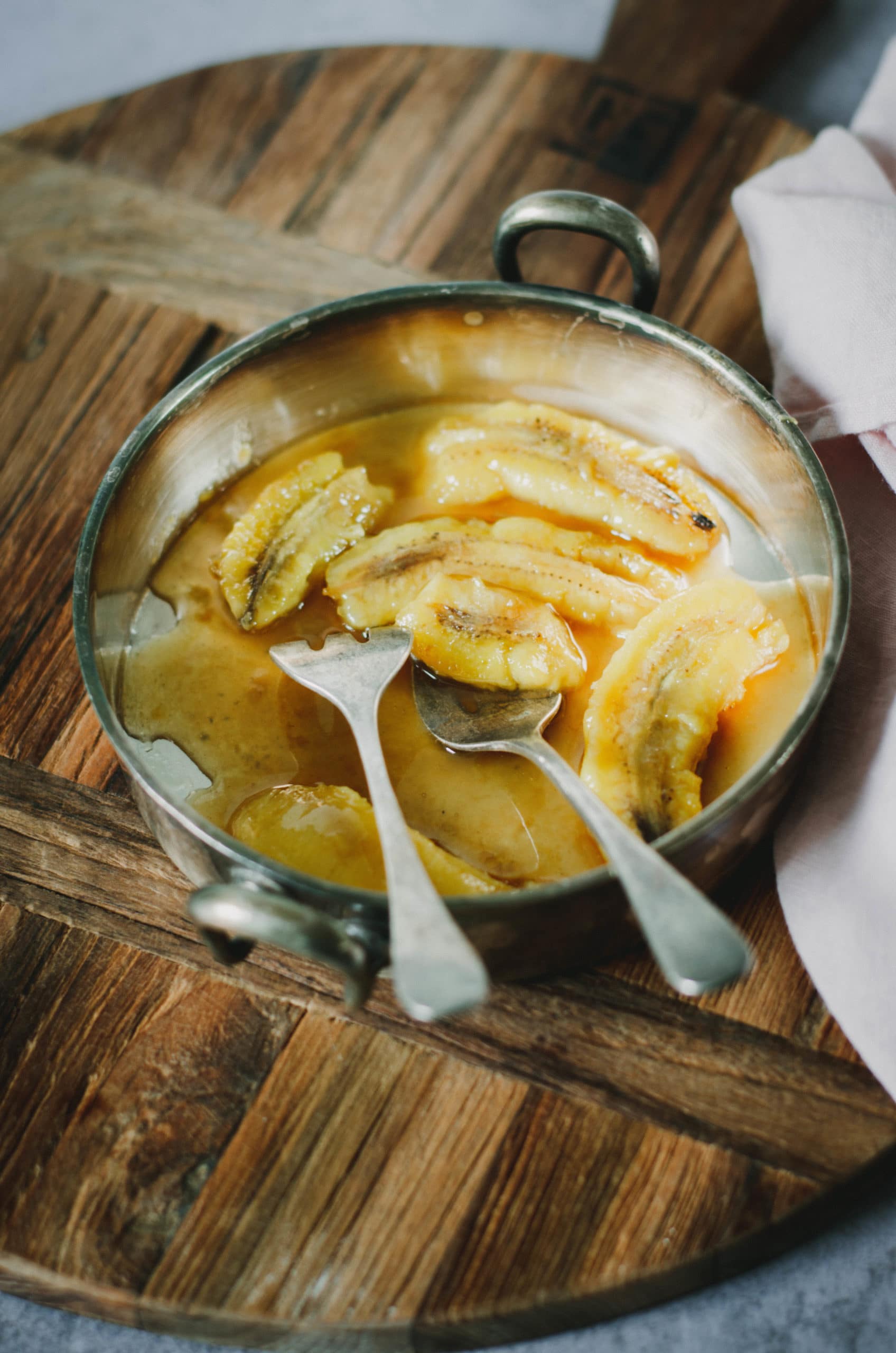 The first time I shared this recipe (5 years ago), I made a little video of me making this banana flambé recipe. I was pregnant with my first and the video was totally amateurish but it gives you a better idea than the instructions.
At the time, I dreamed of being able to make recipe videos like Marilou's from Three Times a Day but I see I'm still far from it….. Hahahah!!! 😉
I hope you like this little family recipe with its new look and fresh photos.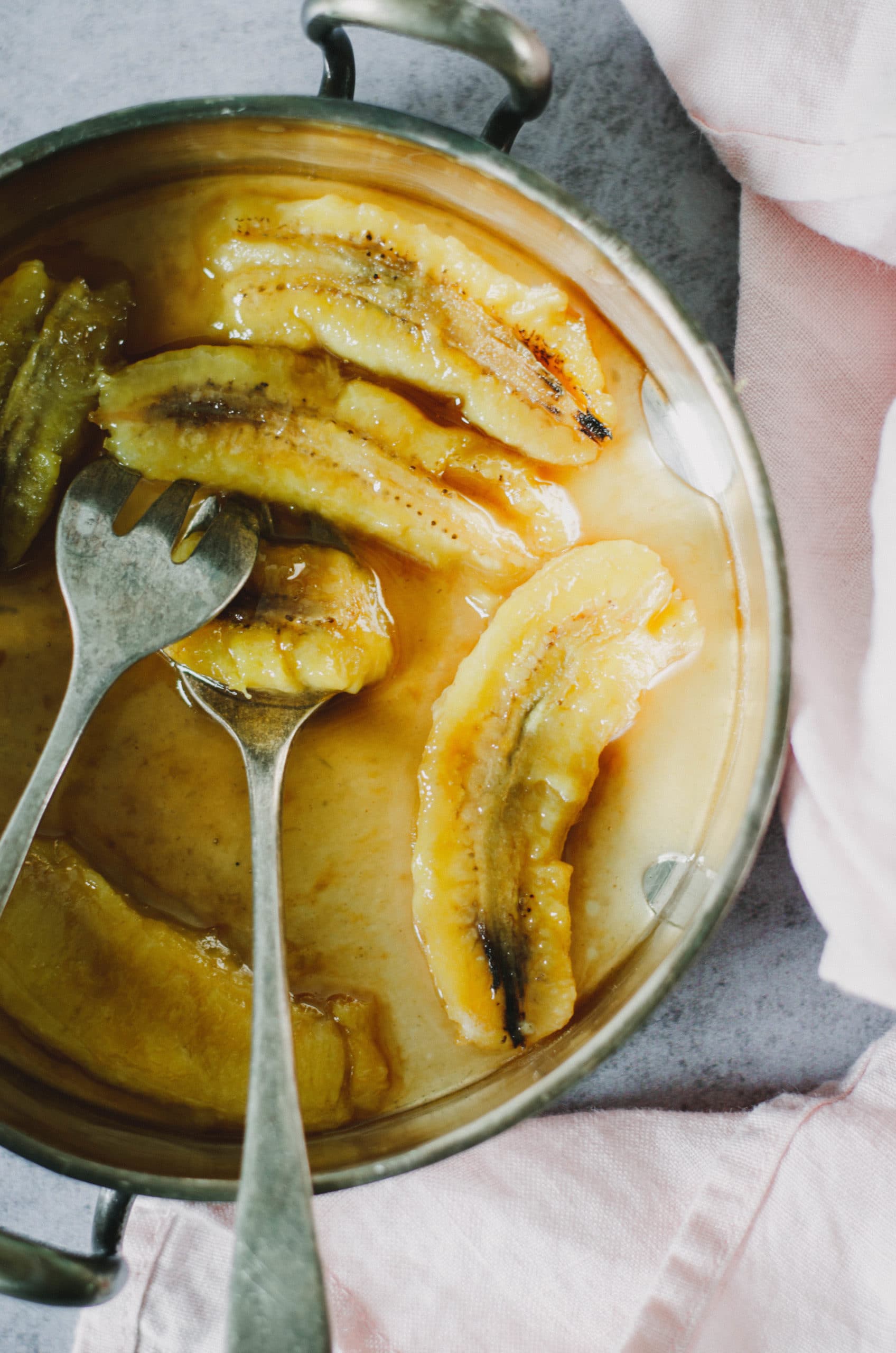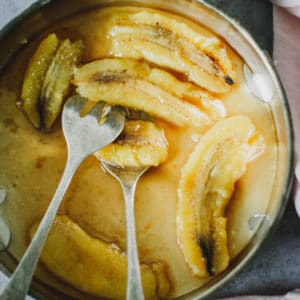 Bananas Flambe with Rum Recipe
Ingredients
2

ripe bananas

1

tablespoon

butter

2

tablespoons

amber rum

vanilla
Instructions
Melt butter in a skillet over medium heat. Peel and cut bananas in half lengthwise and place in pan.

Sprinkle with vanilla and brown on both sides.

Add the brown sugar and turn the bananas over again after 2 minutes. Increase the heat a little and let caramelize slightly.

Pour the rum over the top of the bananas and flambé.

When the flames are extinguished, serve and enjoy, taking care not to burn yourself.
Notes
If you don't have vanilla, you can use a packet of vanilla sugar and reduce the amount of brown sugar.
If you ever make my recipe and you like it, don't hesitate to tag me on Instagram @tangerinezest so I can see the result and share it myself…
Just to let you know I am French and I translate my recipes, be indulgent if you see syntax errors and do not hesitate to leave me a comment so I can correct it. I hope you will like my recipes and enjoy your visit to my food blog!