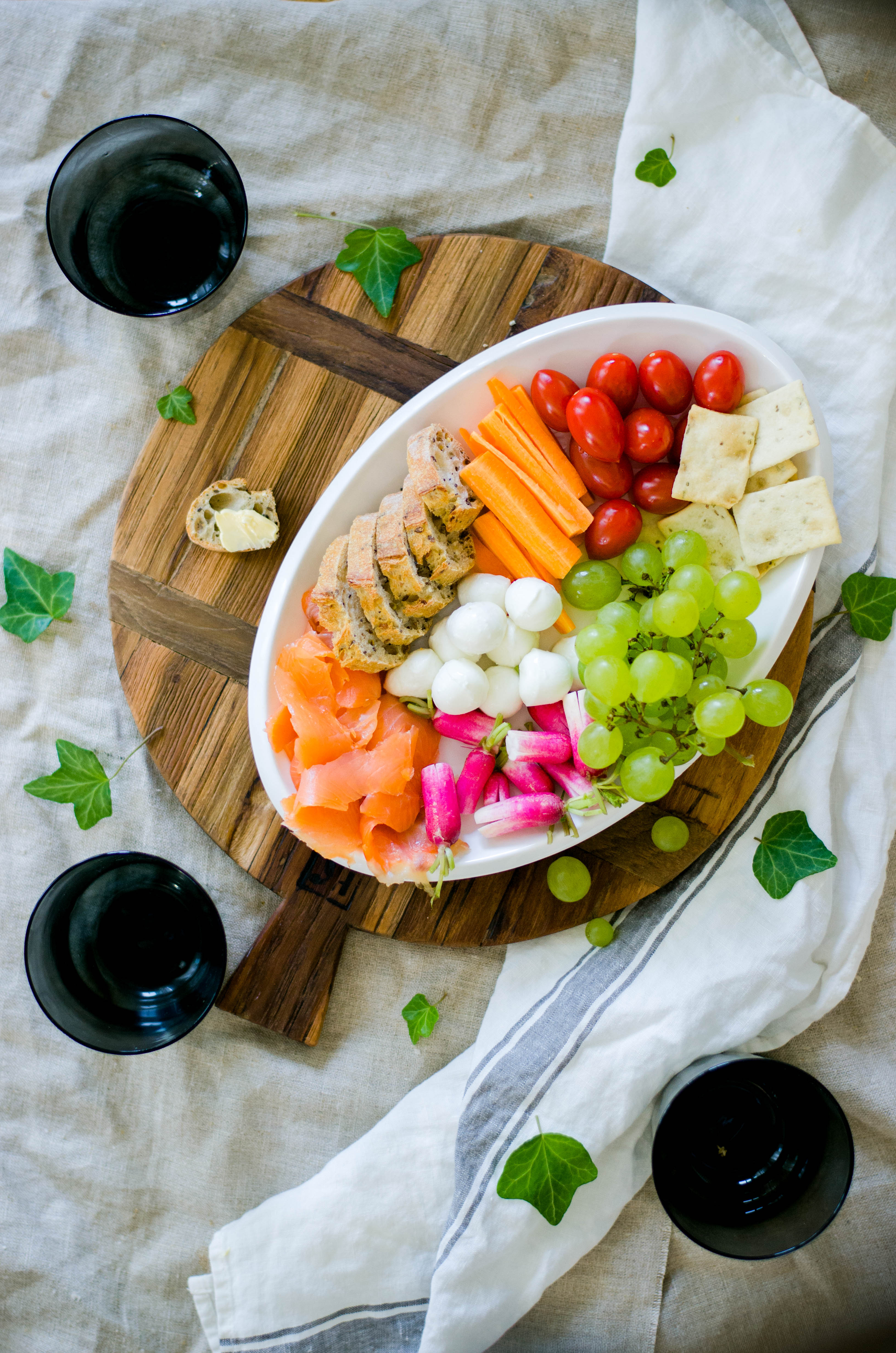 Do you know how to make an Epic Healthy Grazing Platter?
I have a weakness for aperitifs, which I must confess: I love! It's a time for relaxation and sharing, and I really enjoy preparing a lovely, healthy aperitif and dinner platter.
Every time, it's a great success because there's something for every taste – that's the secret! So, in summer, as this little ritual tends to multiply a little more, I take the opportunity to compose healthier but still gourmet aperitif platters.
Of course, I have to think carefully to avoid sticking to the classic chips and peanuts…
So I mix homemade spreads:
I also like to add dipping sauces for a few vegetable sticks, cherry tomatoes, fruit and, as I have a weakness for buttered radishes.
Come on, without further ado, I'll leave you with my healthy aperitif platter that will allow you to enjoy summer until the end…!
How to Make an Epic Healthy Grazing Platter?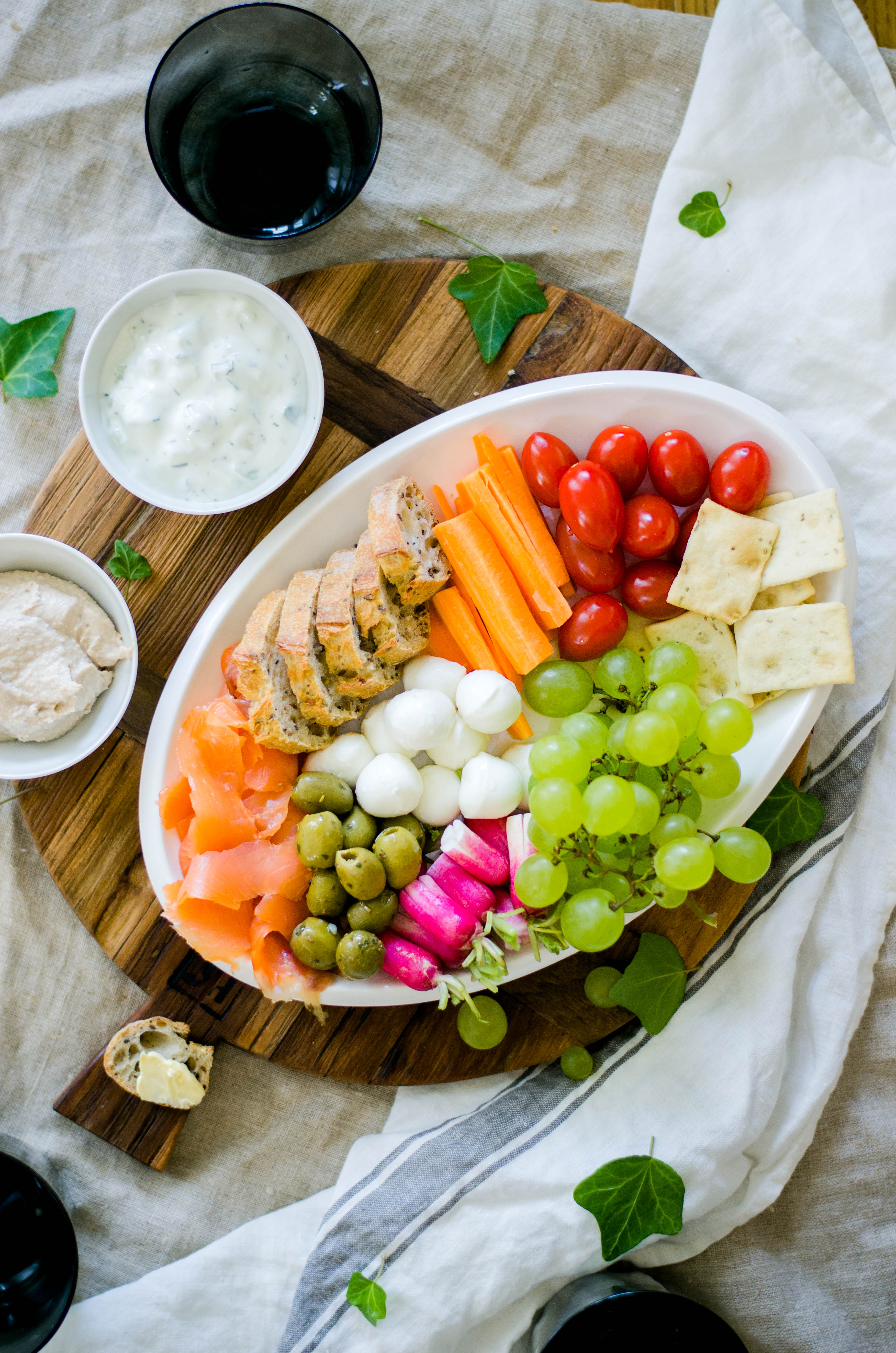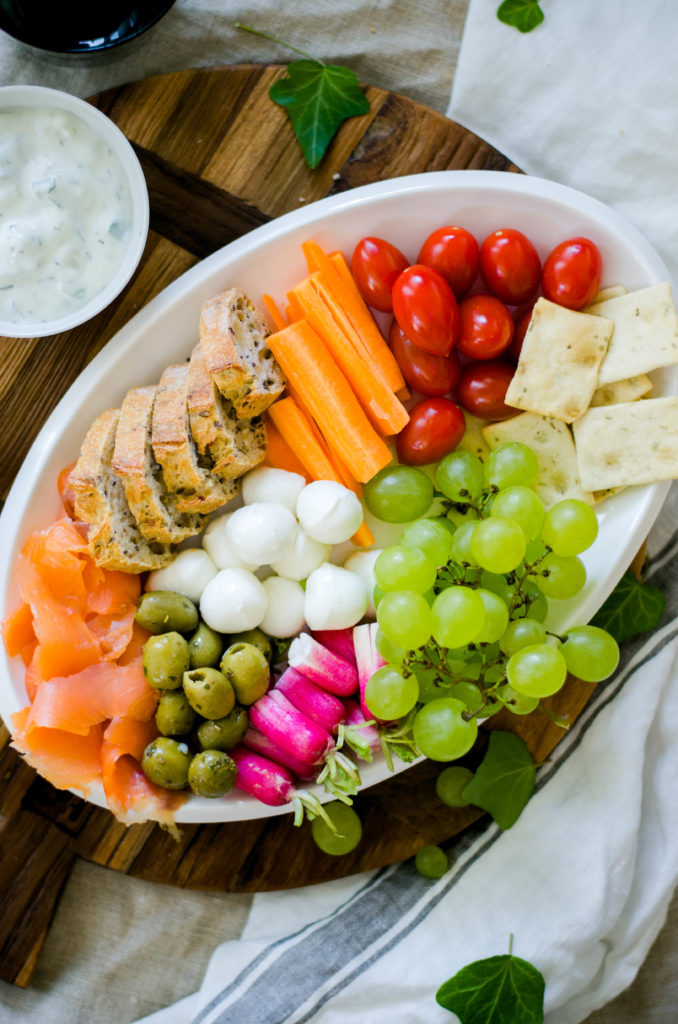 What will you need for the perfect aperitif?
A pretty presentation tray in wood or slate for example,
A range of vegetables that are easy to snack on and dip,
Various spreads and sauces,
Some gourmet ingredients like smoked salmon or gravlax, mozzarella balls, olives,
On the sweet side, you can add some fruits like melon, grapes or dried fruits,
Don't forget the country bread and small crackers to snack on or the pita chips,
Accompanied by some refreshing drinks,
And remember to invite your friends or family! 😉
And for you, what are the essentials for a perfect aperitif?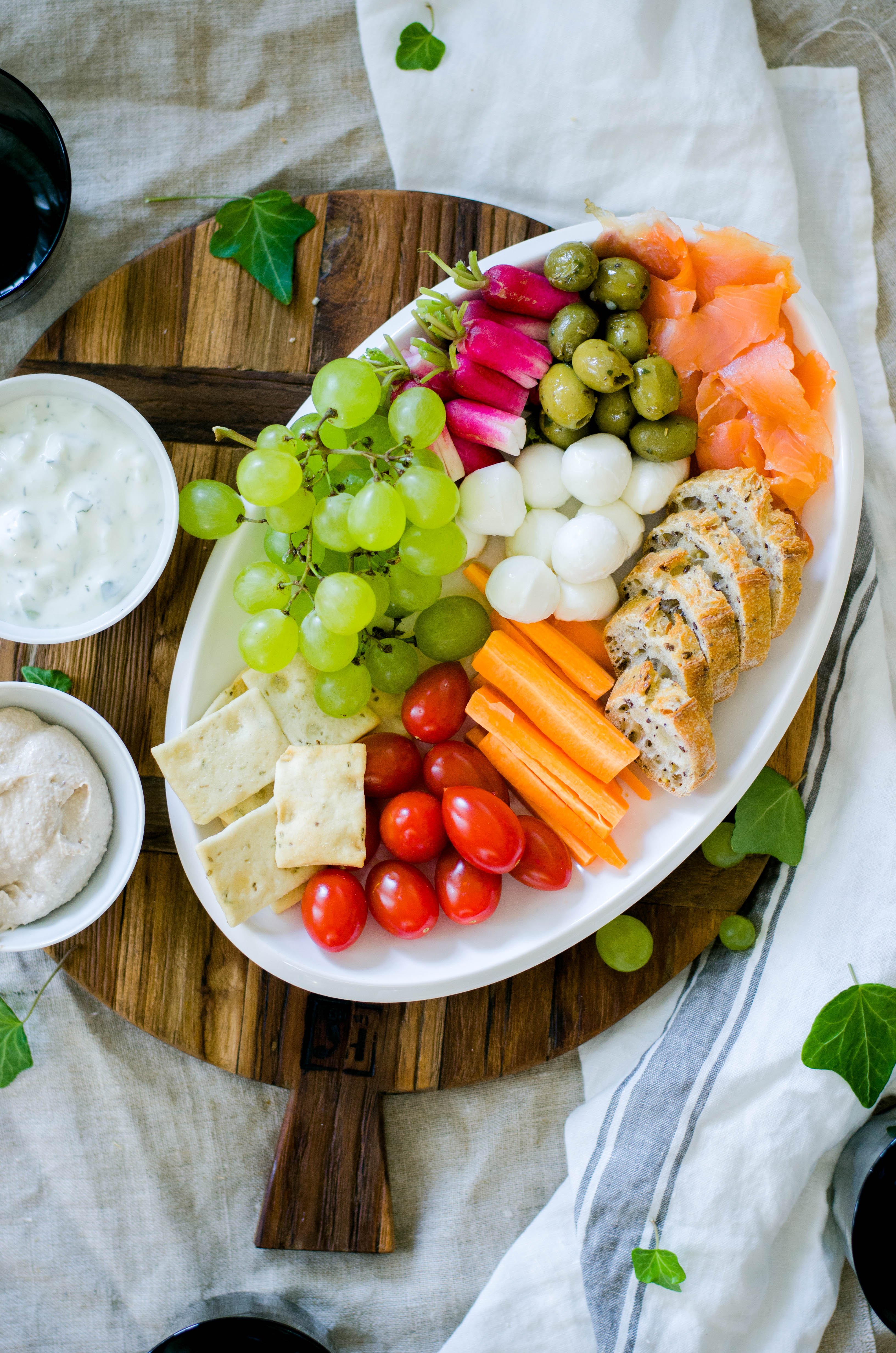 I didn't put any in this version, but to complete your healthy appetizer platter, I'll give you some ideas and you can find more inspiration in my Appetizer section!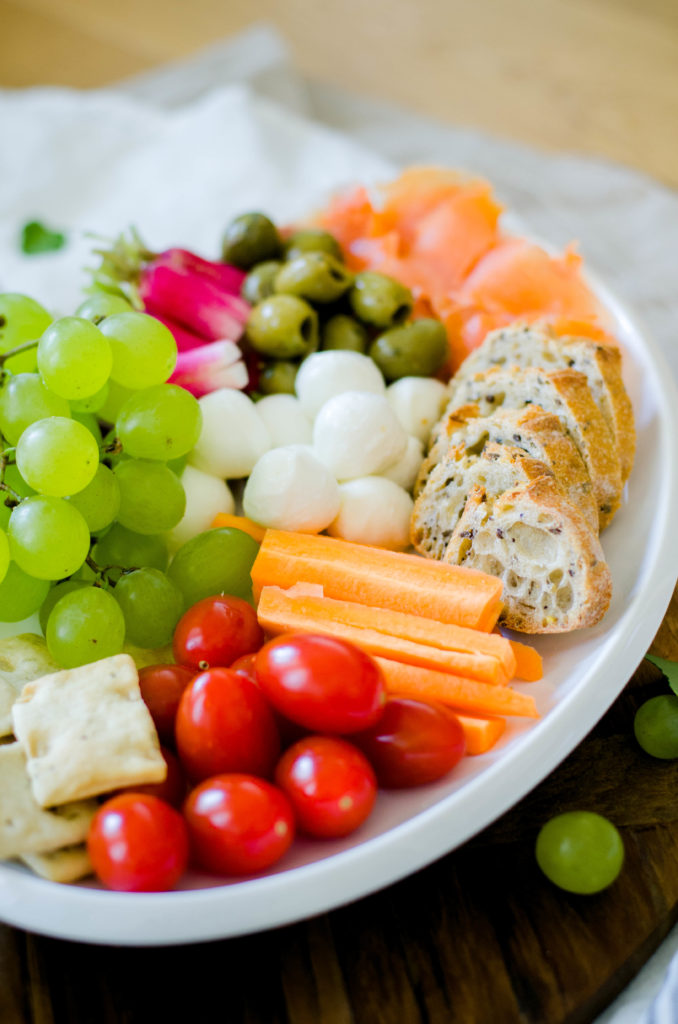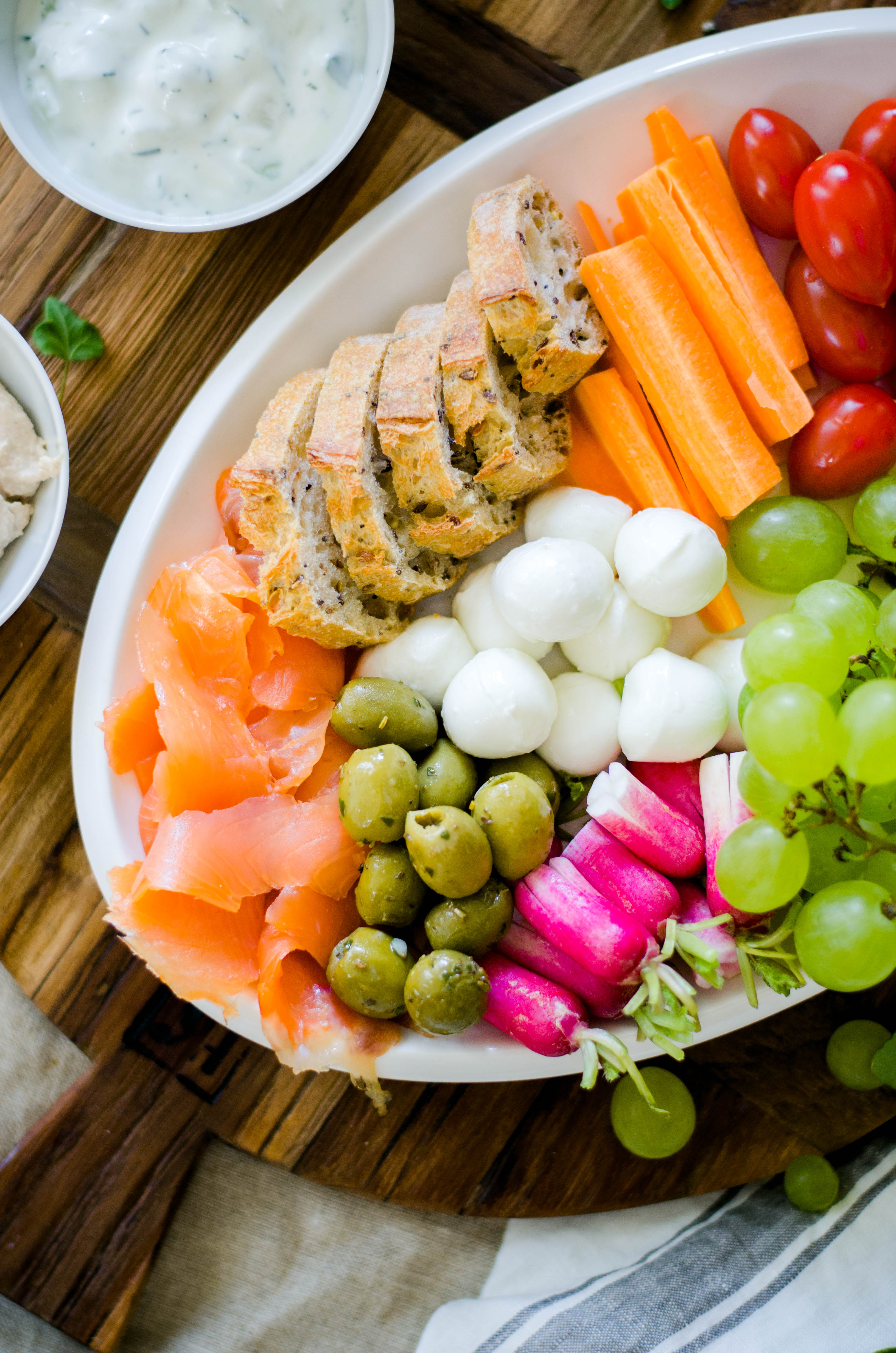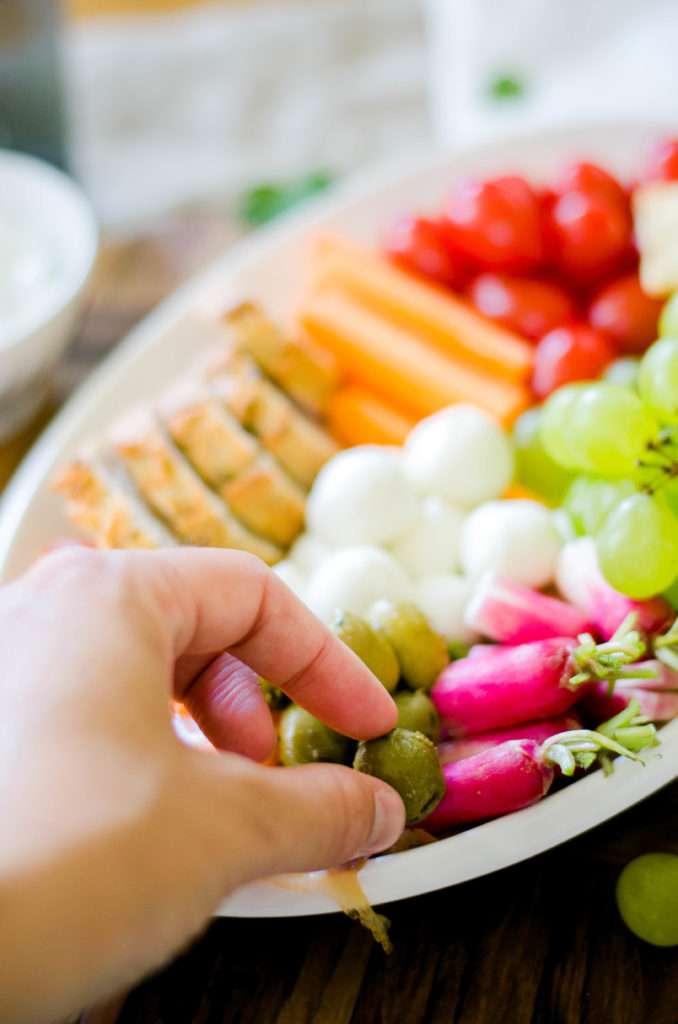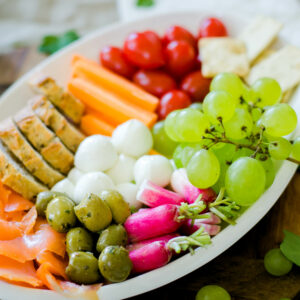 How to Make an Epic Healthy Grazing Platter?
Ingredients
Carrots

Cherry tomatoes

Radishes

Olives

Mozzarella balls

Humus

Tzatziki

Smoked trout or salmon

Fresh grapes

Bread

Rice cakes or Crackers
Instructions
Wash vegetables and fruits, and dry them. Peel the carrots, cut them into sticks and prepare the radishes.

In a dish or on a tray, distribute all the vegetables and other ingredients nicely, trying to alternate colors and shapes.

Pour the spreads into small bowls and present everything on a pretty platter.

Serve and snack as desired! 😉
If you ever make my Homemade Healthy Grazing Platter and you like it, don't hesitate to tag me on Instagram @tangerinezest so I can see the result and share it myself…
Finally, just to let you know I am French and I translate my recipes, be indulgent if you see syntax errors and do not hesitate to leave me a comment so I can correct it. I hope you will like my recipes and enjoy your visit to my food blog!