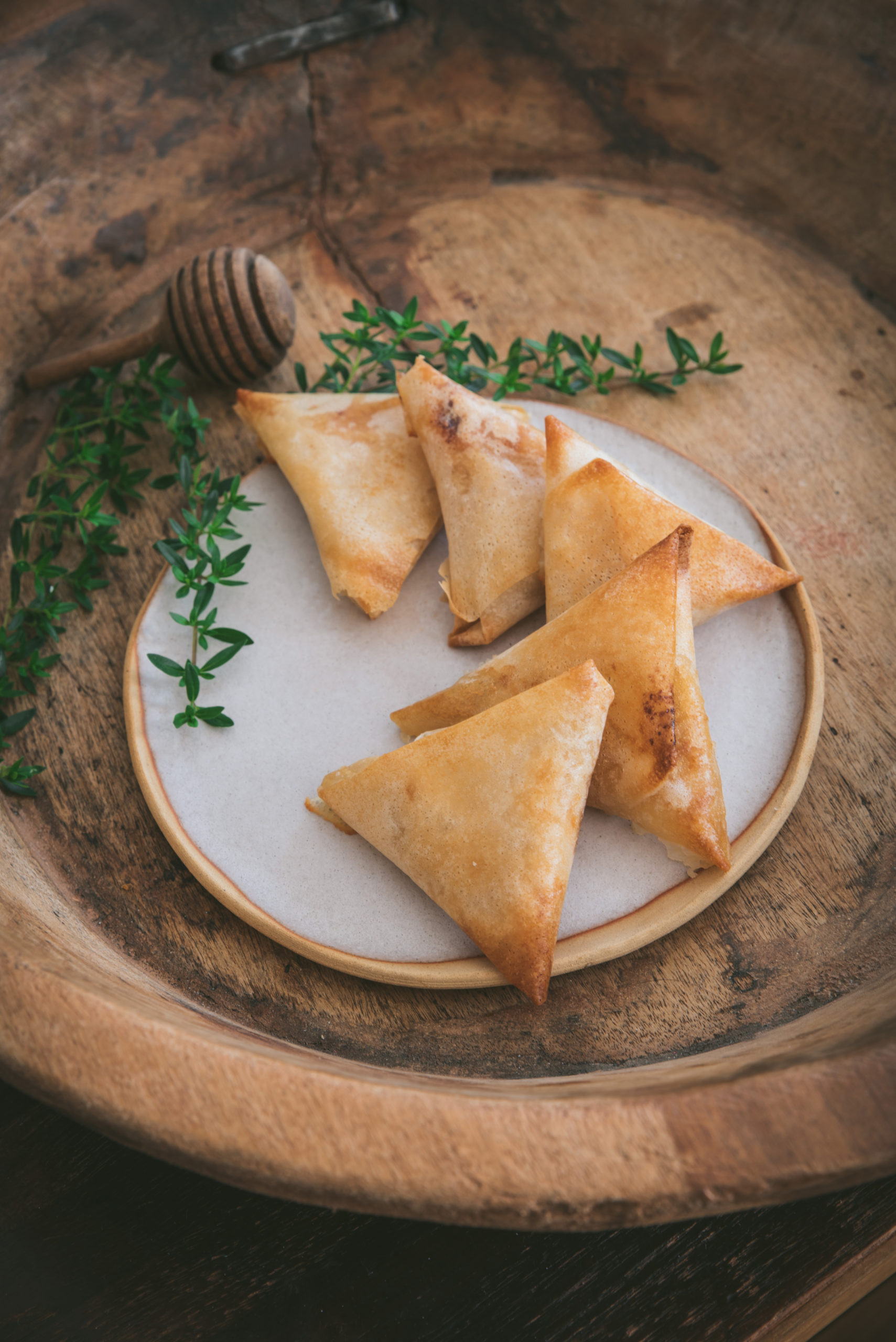 In May, do whatever you want! So I declare the appetizer season open (even though it never really stopped…, did it?). This is my chance to share with you a food and beer pairing with this recipe for Goat cheese and honey samosas that goes perfectly with a regional beer! I chose a blond beer for its lightness and its balance, very pleasant to taste during an aperitif, for example.
You know samoussas… they are small triangle-shaped doughnuts made of brick paper and can be filled with anything you can think of, whether it's salty or sweet.
This time, I chose a sweet and salty vegetarian version, and without further ado, I'll let you discover my ultra easy recipe! And to make folding easier, I even put a drawing tutorial below the recipe. I love the combination of goat cheese and honey, and if you add some pine nuts, it's a treat and you can prepare them in advance without any problem!
Goat cheese and honey samosas
What ingredients do you need to make this delicious honey and goat cheese samosa recipe?
sheets of brick pastry
fresh goat cheese
lavender or other flower honey
thyme and/or rosemary
pine nuts
olive oil
On the other hand, I want to try making my own brick sheets, do you want to? Have you already tried? I think it will be one of my summer tests… 😉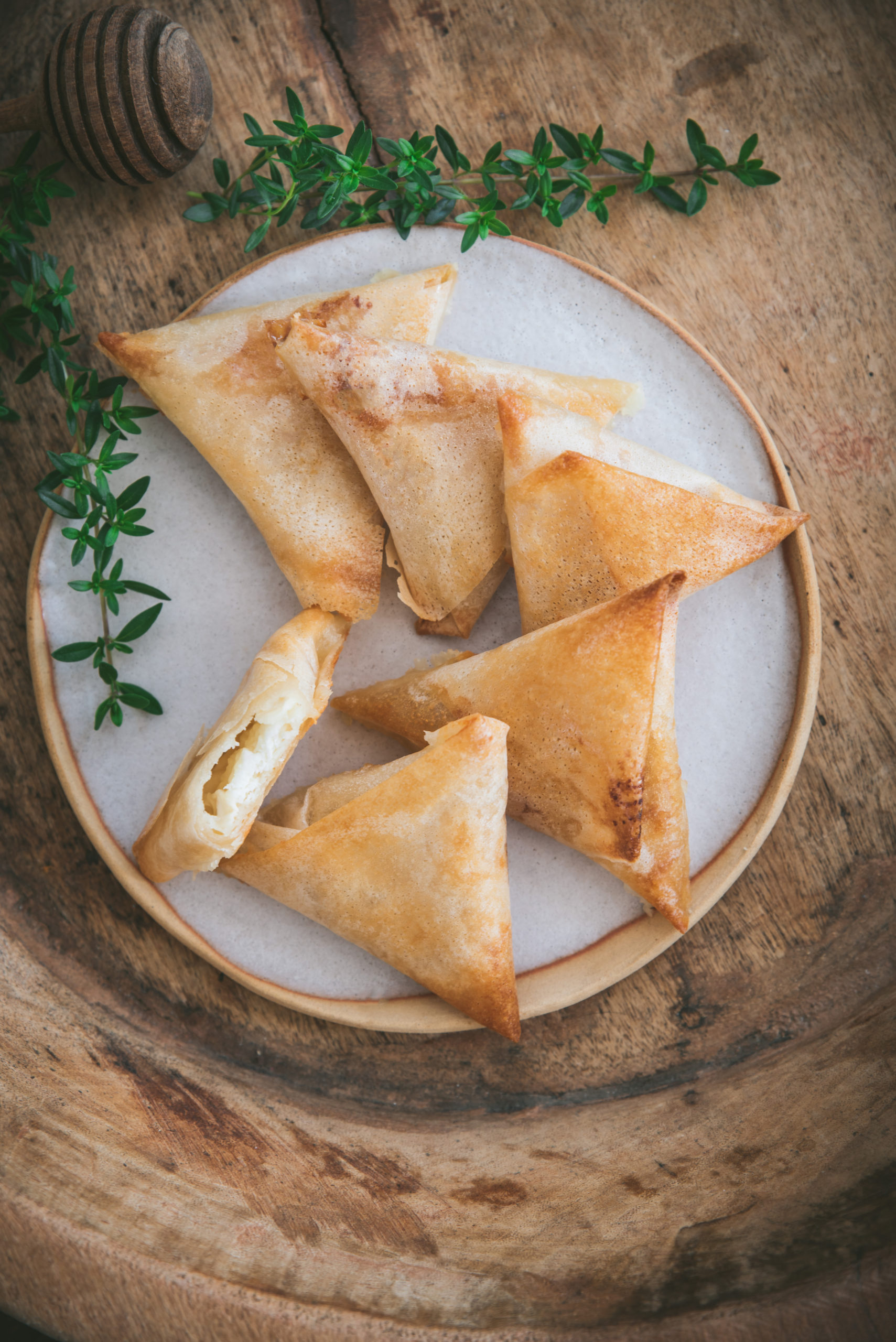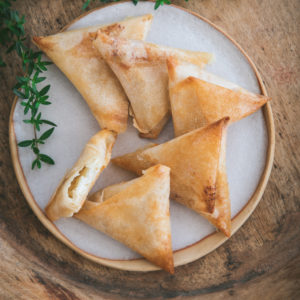 Goat cheese and honey samosas
Ingredients
10

sheets of brick pastry

400

g

fresh goat cheese

1

tablespoon

lavender or other flowers honey
thyme and/or rosemary

pine nuts

olive oil
Instructions
In a bowl, combine honey, goat cheese and pine nuts.

With the help of the last photo, follow step by step the folding of the samoussas. Cut your brick sheet in 2, fold half of the sheet as shown in the photo.

Place your mixture at the end of the brick sheet and fold the corner to form a triangle. Fold again in the other direction to the end of the sheet. Once folded, place the samoussa on a baking sheet lined with parchment paper. Repeat the operation with all the samoussas. Brush them with olive oil using a kitchen brush.

Place thyme and/or rosemary leaves on top and bake for 8 to 10 minutes in a preheated oven at 200°C.
If you ever make my samosas recipe and you like it, don't hesitate to tag me on Instagram or on Facebook so that I can see the result and share it myself…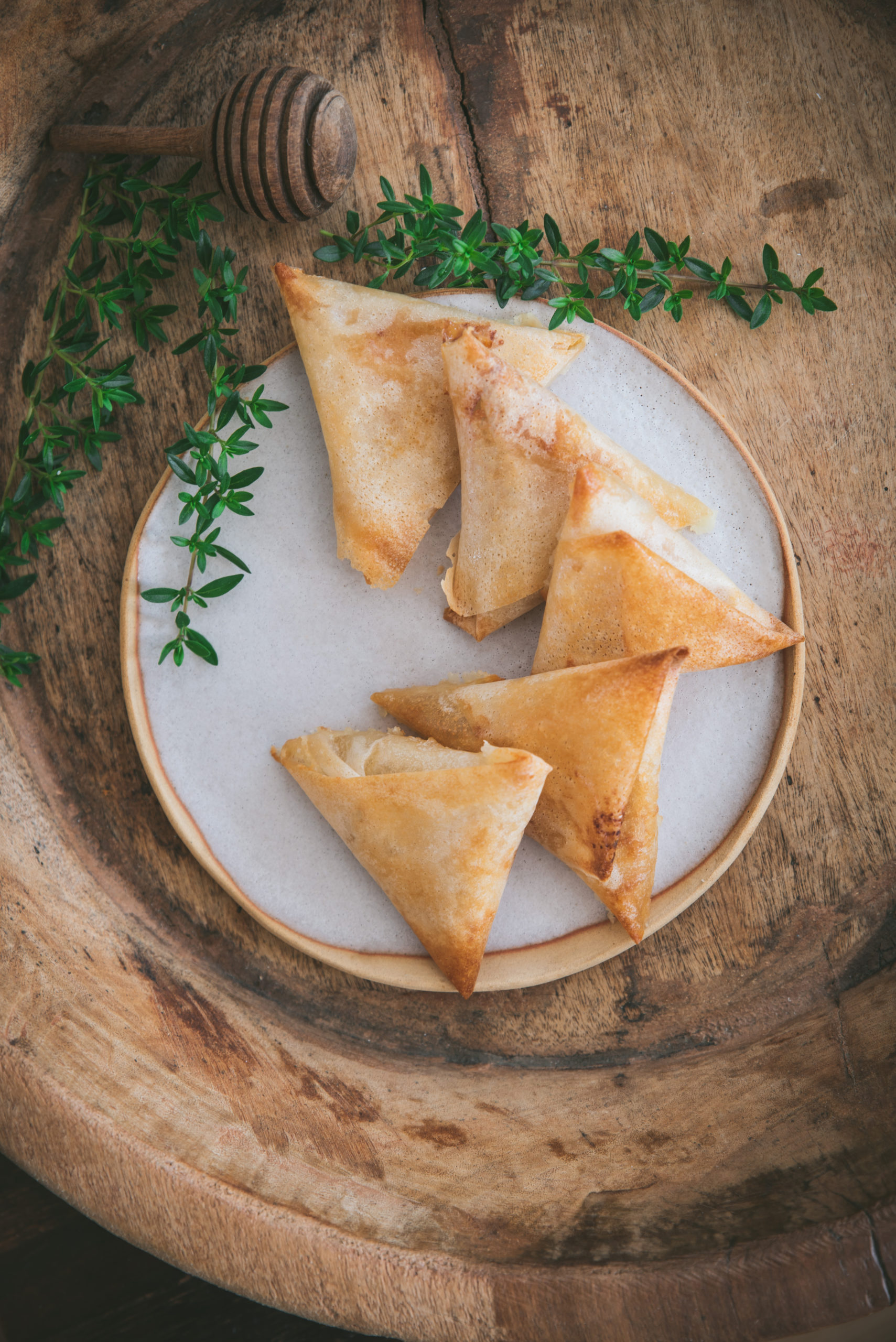 If you like samoussas, you should also try my version with vegetables and Indian spices, it is delicious!
Just to let you know I am French and I translate my recipes, be indulgent if you see syntax errors and do not hesitate to leave me a comment so I can correct it. I hope you will like my recipes and enjoy your visit to my food blog!