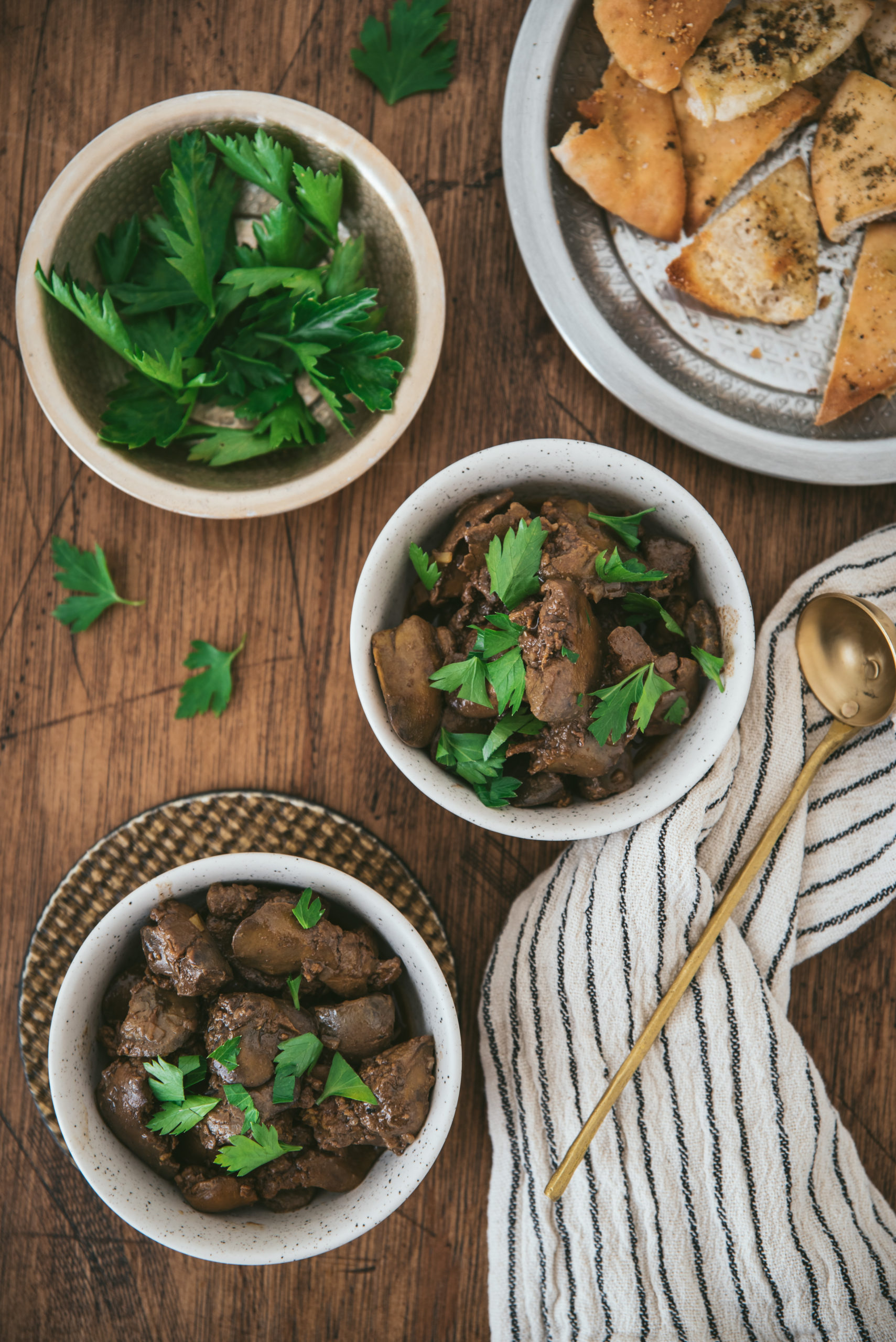 I've been wanting to try a recipe for Lebanese Chicken Livers with Pomegranate Molasses for ages and since this first test is a total success (in my opinion), I'm sharing it with you directly.
Well, in fact I have already cooked it several times since I took the pictures of this first version, but without changing the ingredients and this recipe of chicken livers in Lebanese style is a pure wonder!
Do you know this recipe?
I'm a big fan of world cuisine and I have my phases, like many I guess …. I had my Asian phase, Italian, French too…, but lately I often come back to Lebanese cuisine.
So I'm not a great expert but in Grenoble, there is a Lebanese restaurant (Le Cèdre) which is an institution and which I particularly like. In their mezzes, they serve livers with pomegranate molasses and I wanted to try it at home to see what it would be like…
The result is not exactly the one of this restaurant but I love my version, without losing the desire and the pleasure to go to the restaurant…
I have to confess something to you because I think I'm not the only one in this case… I don't like liver at all! But cooked this way in sweet and sour, it is personally a real favorite.
There are only 2 recipes (for the moment) in which I eat liver (of poultry because, the veal still does not pass…), it is this recipe with the pomegranate and in terrine. What about you?
In any case, I really invite you to discover this recipe…
Lebanese Chicken Livers with Pomegranate Molasses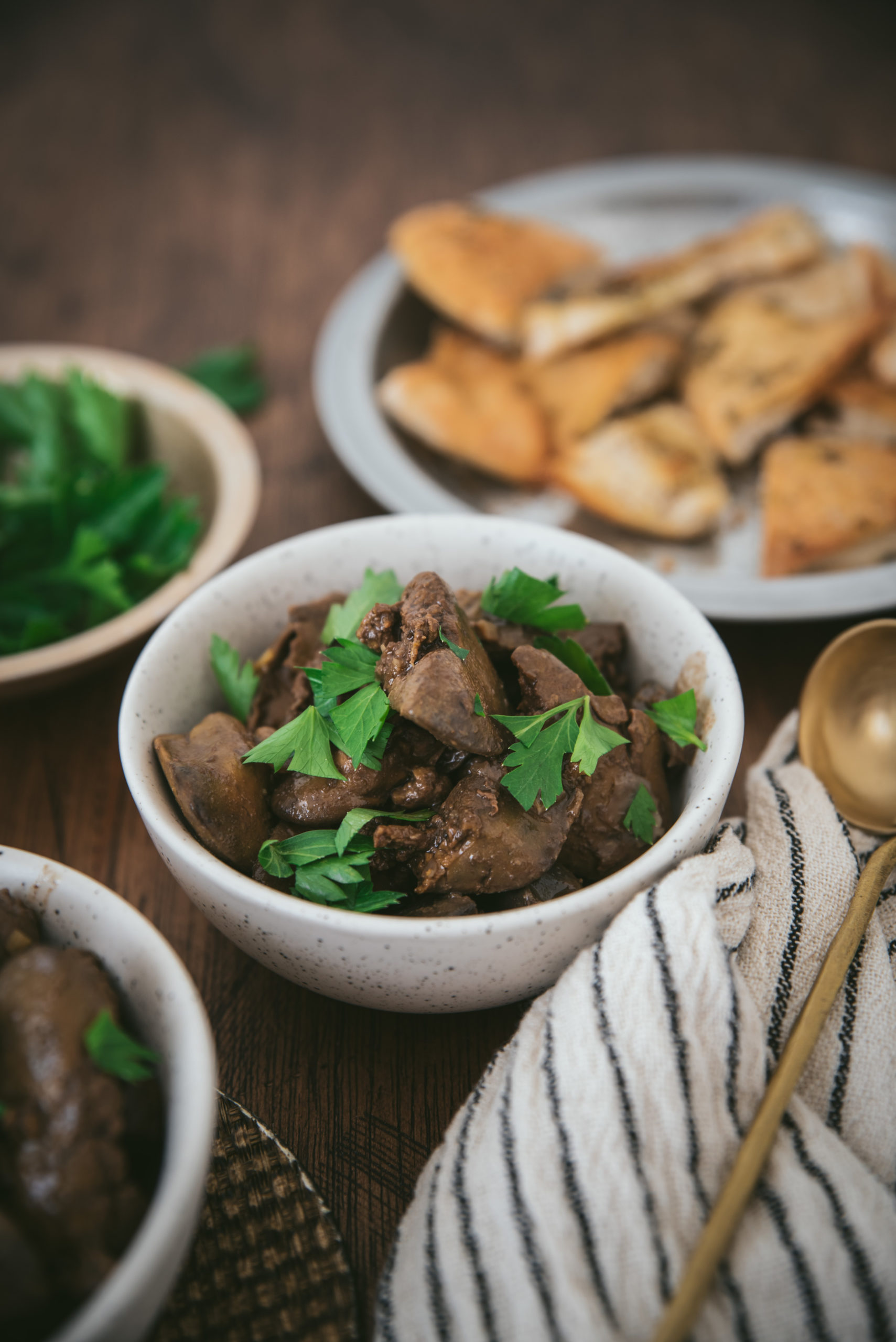 WHAT ARE THE INGREDIENTS NEEDED TO MAKE THIS RECIPE FOR CHICKEN LIVERS WITH POMEGRANATE?
chicken livers
cloves of garlic
shallot or onion
cumin powder
butter
vegetable oil
salt and freshly ground pepper
pomegranate molasses, available in some organic grocery stores or in grocery stores around the world
cilantro or flat leaf parsley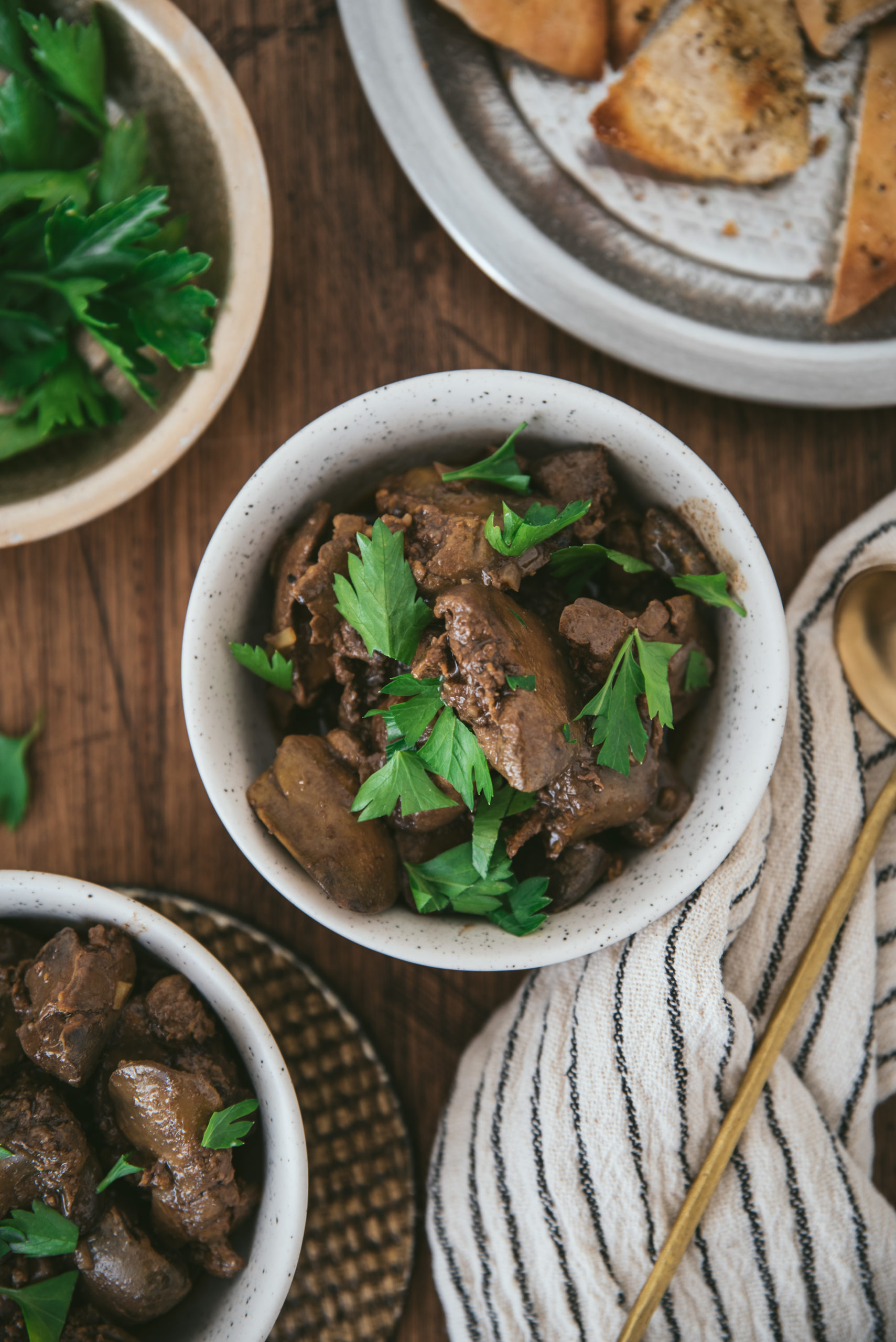 And if you feel like creating your own mezze plate, here are some recipe ideas I've already shared that should please you as much as me: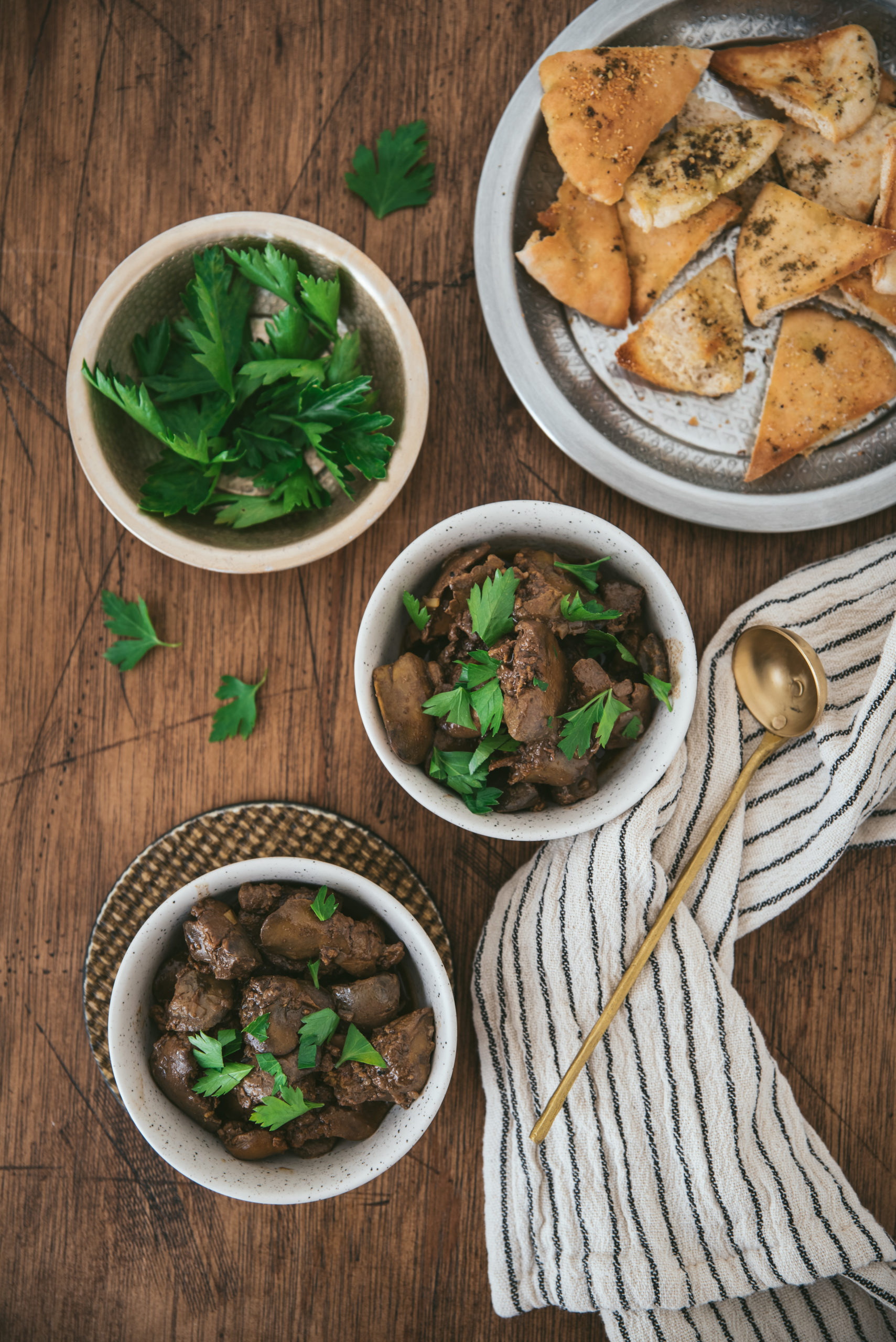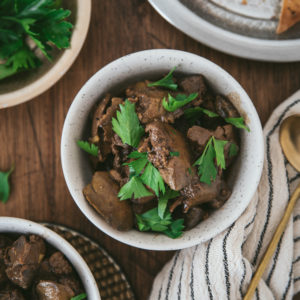 Lebanese Chicken Livers with Pomegranate Molasses
Ingredients
400

g

chicken livers

3

garlic cloves

1

shallot or onion

1/2

teaspoon

cumin powder

1/2

teaspoon

paprika

1

teaspoon

butter

1

teaspoon

vegetable oil

salt and pepper

3

teaspoons

pomegranate molasses

chopped coriander or flat leaf parsley
Instructions
In a frying pan, preheat the butter with the oil. Gently fry the minced shallot.

Cut the chicken livers in half and fry them in the pan until they change color.

Season with salt, pepper, cumin and paprika. Stir gently.

Continue cooking until the livers are tender.

Serve hot with a little chopped flat leaf parsley, it's delicious!
If you make my Lebanese chicken livers with pomegranate molasses recipe and you like it, don't hesitate to tag me on Instagram or on Facebook so that I can see the result and share it myself…
---
Just to let you know I am French and I translate my recipes, be indulgent if you see syntax errors and do not hesitate to leave me a comment so I can correct it. I hope you will like my recipes and enjoy your visit to my food blog!