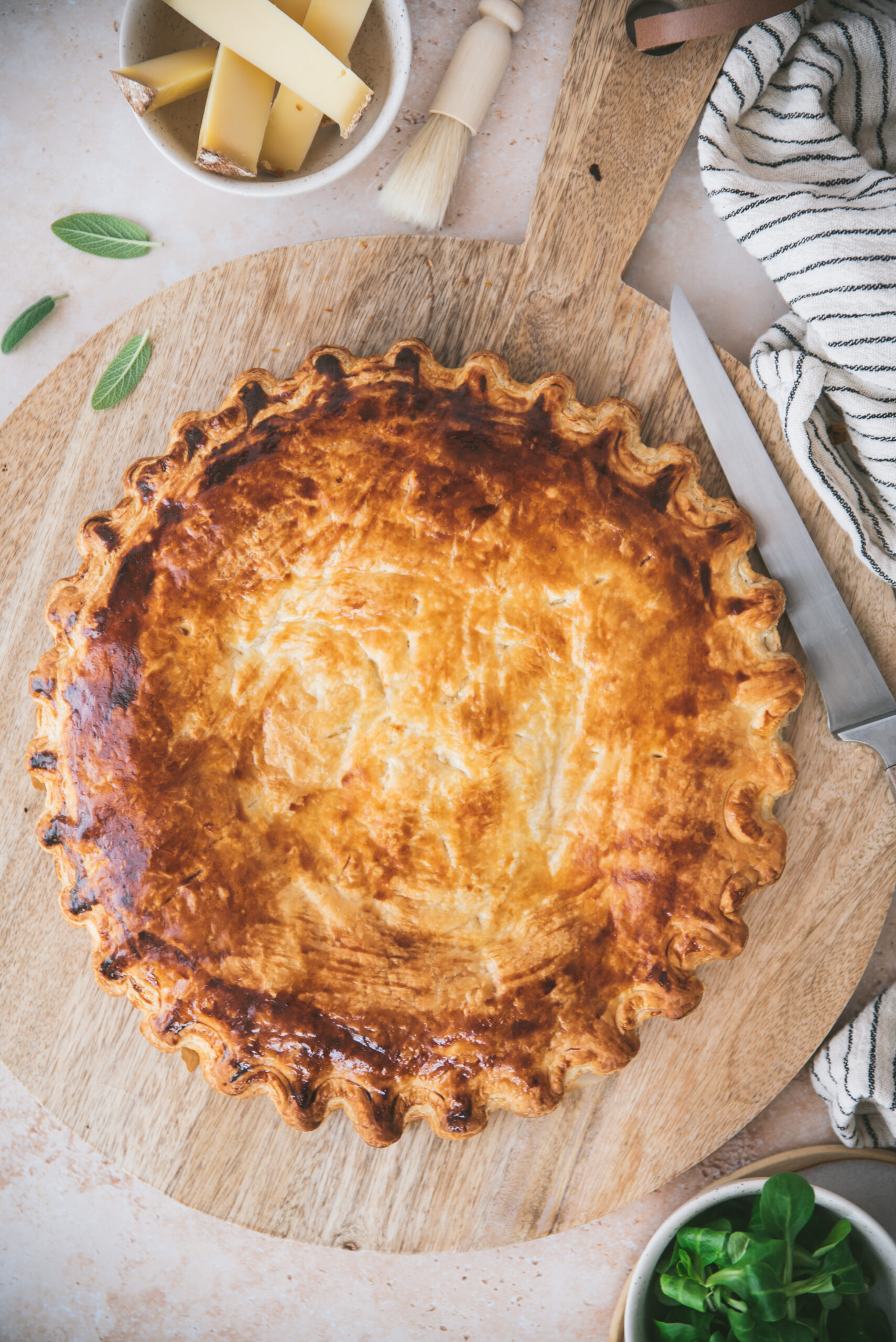 Everyone has had a Ham and Cheese Pie Recipe, I can almost say that this was one of my canteen Proust madeleines…. ☺ Okay, I'm exaggerating a bit, but clearly, I think this recipe will be a Proust's madeleine for my kids. If I listened to them, I could make this recipe several times a week… ;-).
This puff pastry is very easy to make and really delicious with my improved gourmet béchamel sauce. I made this recipe with my kids, with 6 hands and they loved participating in all the steps, as well as eating it, of course!
Serve it with a nice green salad, it will be a pure delight!
Ham and Cheese Pie Recipe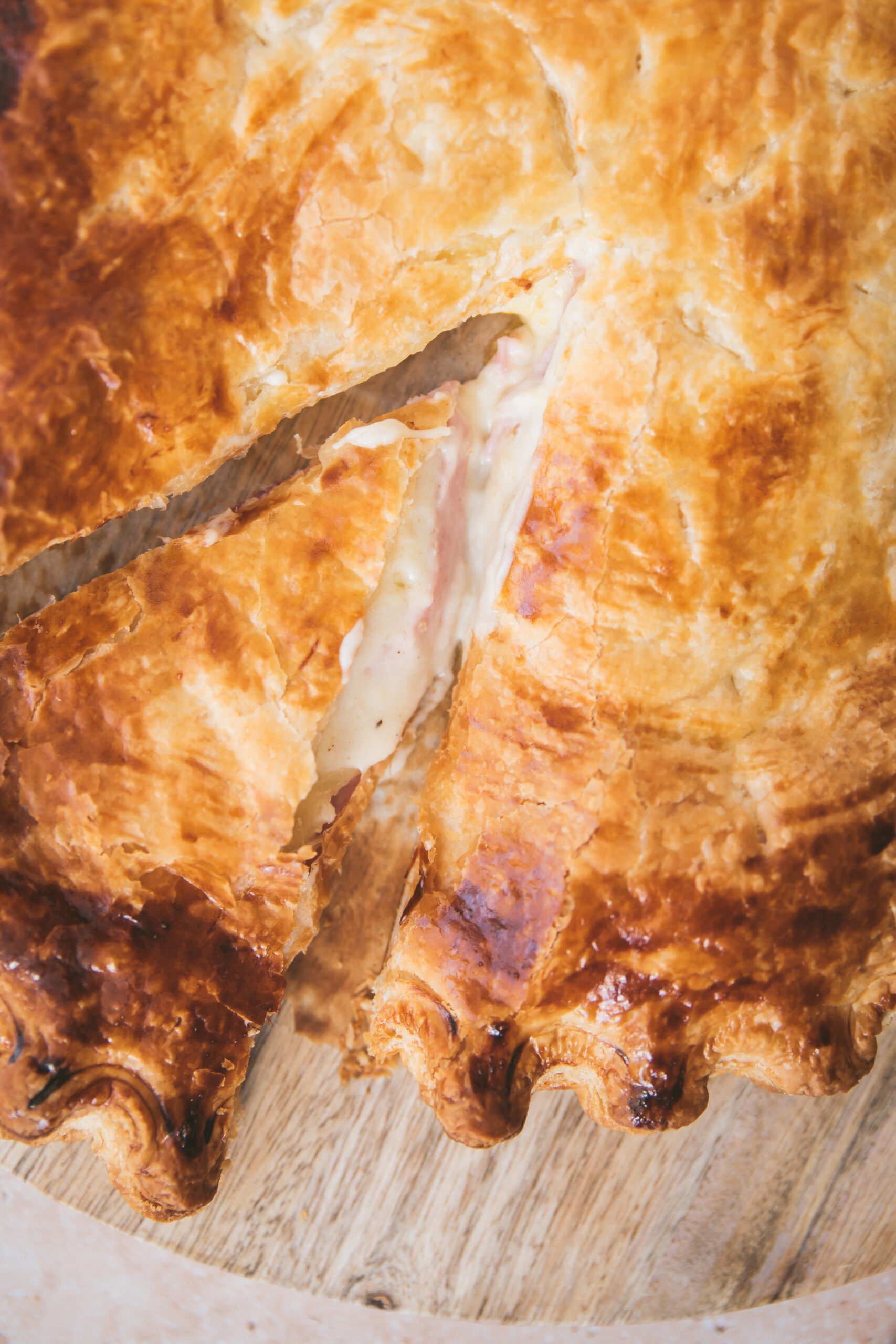 What ingredients are needed to make this ham and cheese puff pastry recipe?
puff pastry
cooked ham
béchamel sauce (improved in my own way…)
garlic
mustard
grated pecorino or parmesan cheese
grated Comté cheese
My advice to succeed with this recipe:
Read the entire recipe below before you begin
Prepare all ingredients (in the correct amounts and weighed) before you begin.
This will allow you to check that you have everything at home and to complete it if necessary, to understand the recipe well and to go globally faster in the realization of the recipe, and to take more pleasure in cooking 😉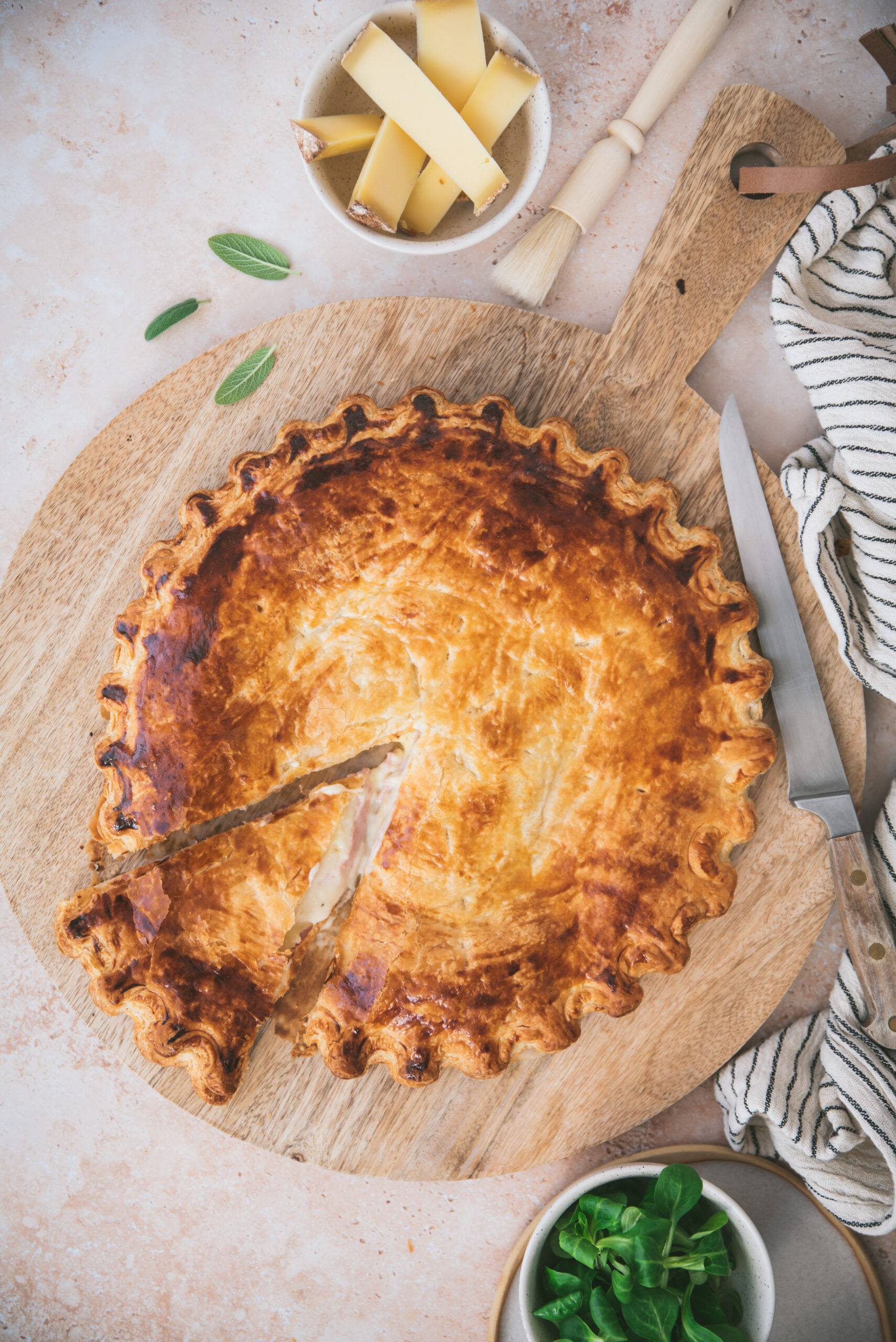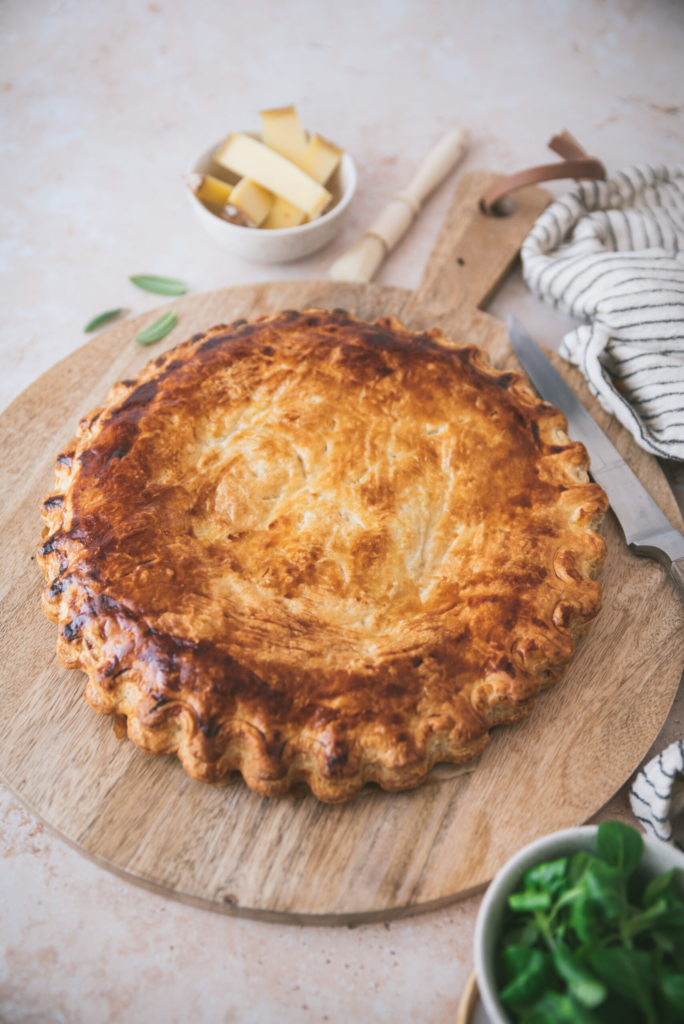 If you like these kinds of recipes and are looking for more ideas to make or eat with kids, here are a few that should please you and be your kids' savory Proust's madeleine: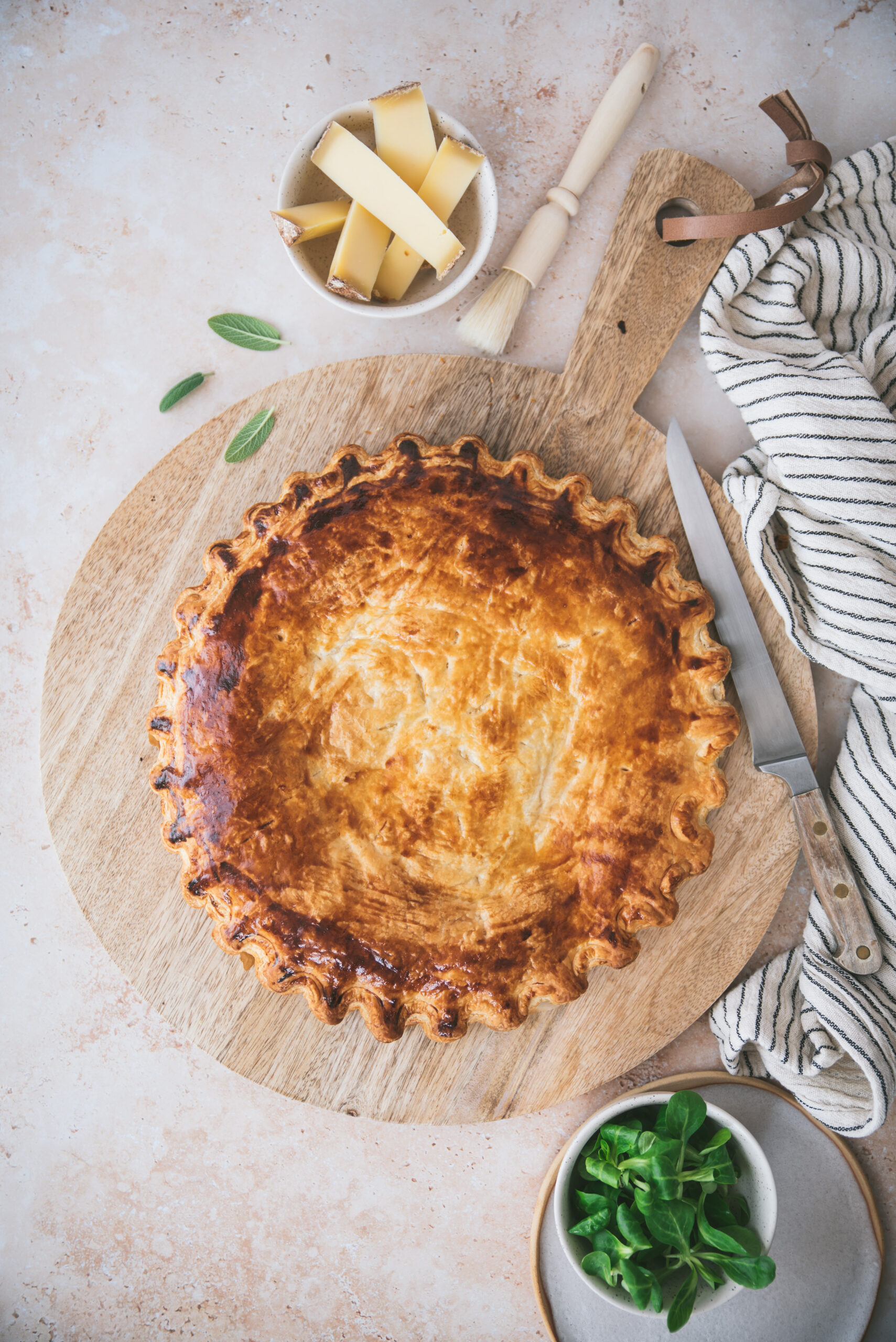 I took pictures of the steps to make this puff pastry, the only difference with the description in my detailed recipe is that I put 2 slices of ham together for each layer, instead of stacking them, and I used 2 puff pastries.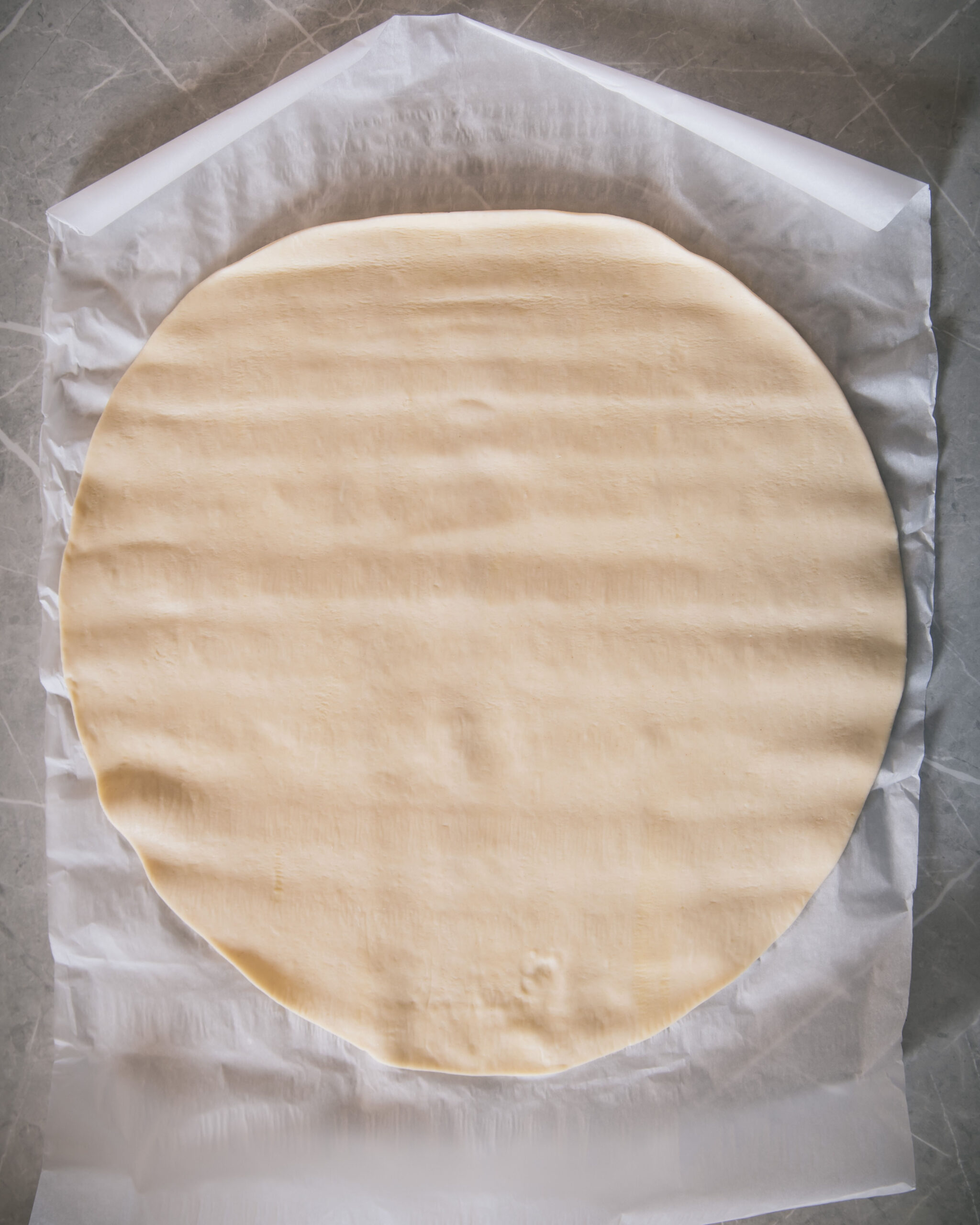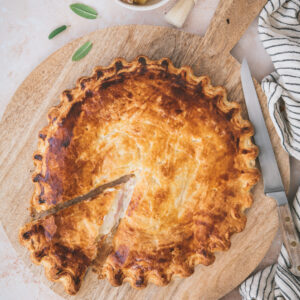 Ham and Cheese Pie Recipe
Ingredients
2

puff pastries

(or 500 g homemade)

4

nice slices of ham without rind

100

g

grated Comté cheese

1

egg yolk + 1 spoon of milk/cream

(optional)
FOR THE BECHAMEL sauce
20

g

butter

1

tablespoon

flour

1

pinch

gratted nutmeg

1

pressed garlic clove

30

cl

milk

70

g

grated pecorino or parmesan cheese

freshly ground pepper
Instructions
Start by preparing your béchamel sauce.

In a saucepan, melt the butter over low heat with a pinch of grated nutmeg, the garlic (peeled, degermed and pressed), then add the flour and mix with a whisk.

Then gradually add the milk while continuing to mix without stopping with the whisk.

When your béchamel has set and thickened, add the grated pecorino or parmesan cheese, season with pepper and mix again.

Set aside.

Preheat your oven to 180°C.

On a baking sheet covered with parchment paper, roll out one of the puff pastries.

Pour a third of the béchamel sauce and spread it over the surface of the pastry, making sure to leave an empty border of about 2 cm.

Place 2 slices of ham on top of the béchamel sauce, making sure to leave a 2 cm border.

Pour another third of the béchamel and spread it out. Add half of the grated Comté cheese on top.

Place the last 2 slices of ham, then the béchamel and the rest of the Comté cheese.

Cover with the second puff pastry and weld the edges of the 2 pastries with your fingers.

If you wish, you can brush the top with the egg yolk and milk/cream mixture, using a kitchen brush.

Bake in the bottom of your oven for 20-30 minutes (depending on your oven) and monitor for doneness.

Serve immediately with a nice green salad.
If you ever make my Ham and Cheese Pie recipe and you like it, don't hesitate to tag me on Instagram @tangerinezest so I can see the result and share it myself…
Finally, just to let you know I am French and I translate my recipes, be indulgent if you see syntax errors and do not hesitate to leave me a comment so I can correct it. I hope you will like my recipes and enjoy your visit to my food blog!