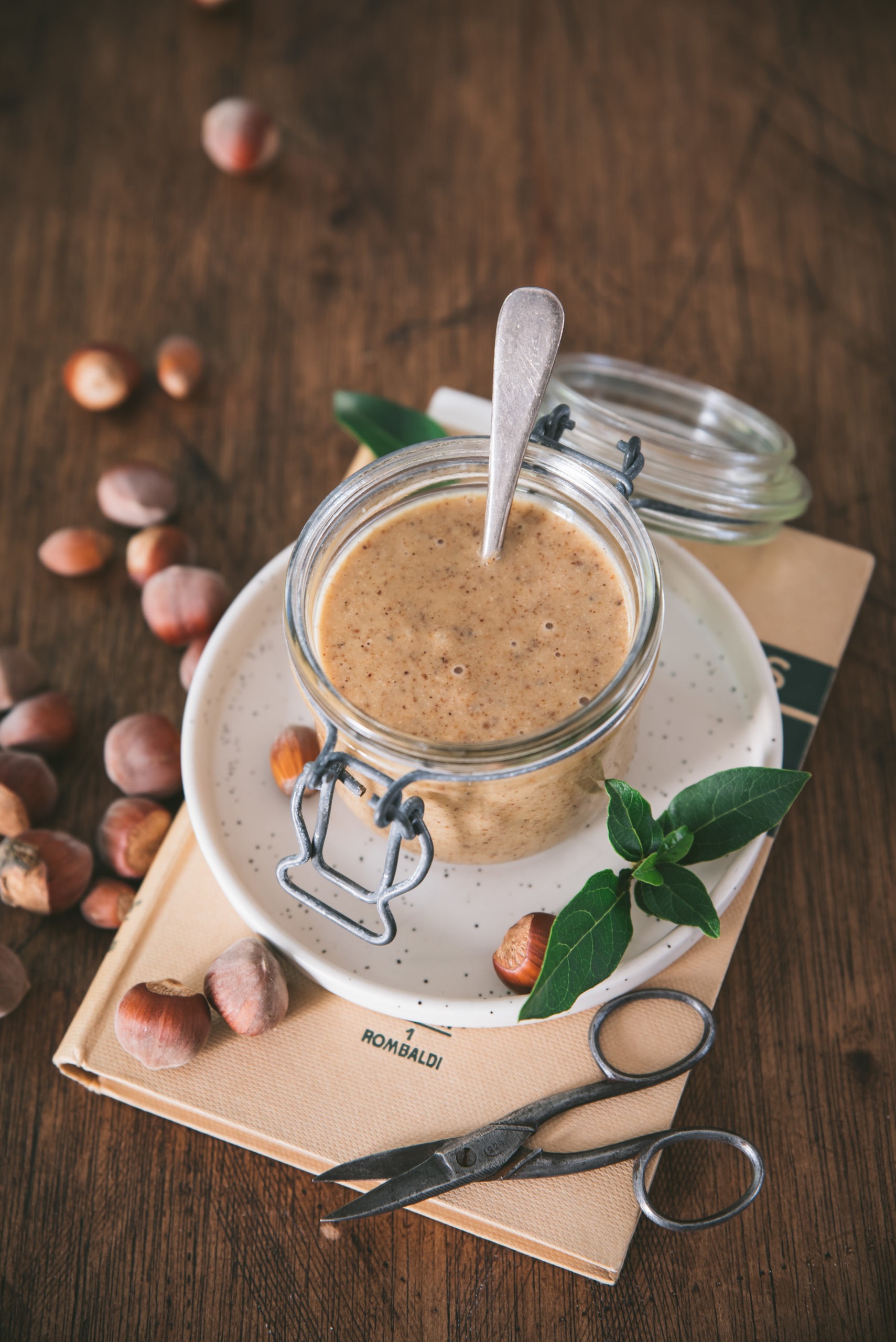 A few weeks ago, I shared with you my recipe for homemade hazelnut purée. I make them regularly, but I'd never tried homemade Hazelnut Praline Paste recipe, and I have to say it's a pure marvel! So I couldn't leave this recipe without sharing it with you.
I've seen that praline goes very well with citrus fruits and for the holidays, I'd like to try a lemon curd and praline cake roll. Just thinking about it makes my mouth water.
Have you already tried this type of recipe? Don't hesitate to leave me a comment with your recipe ideas! In the meantime, this jar was nicely finished off for breakfast on toast or brioche, and here's my recipe.
This homemade praline can also add a gourmet touch to many desserts. Personally, I also like to drop a teaspoon onto homemade cookies with a touch of fleur de sel, it's a pure delight!
Homemade Hazelnut Praline Paste Recipe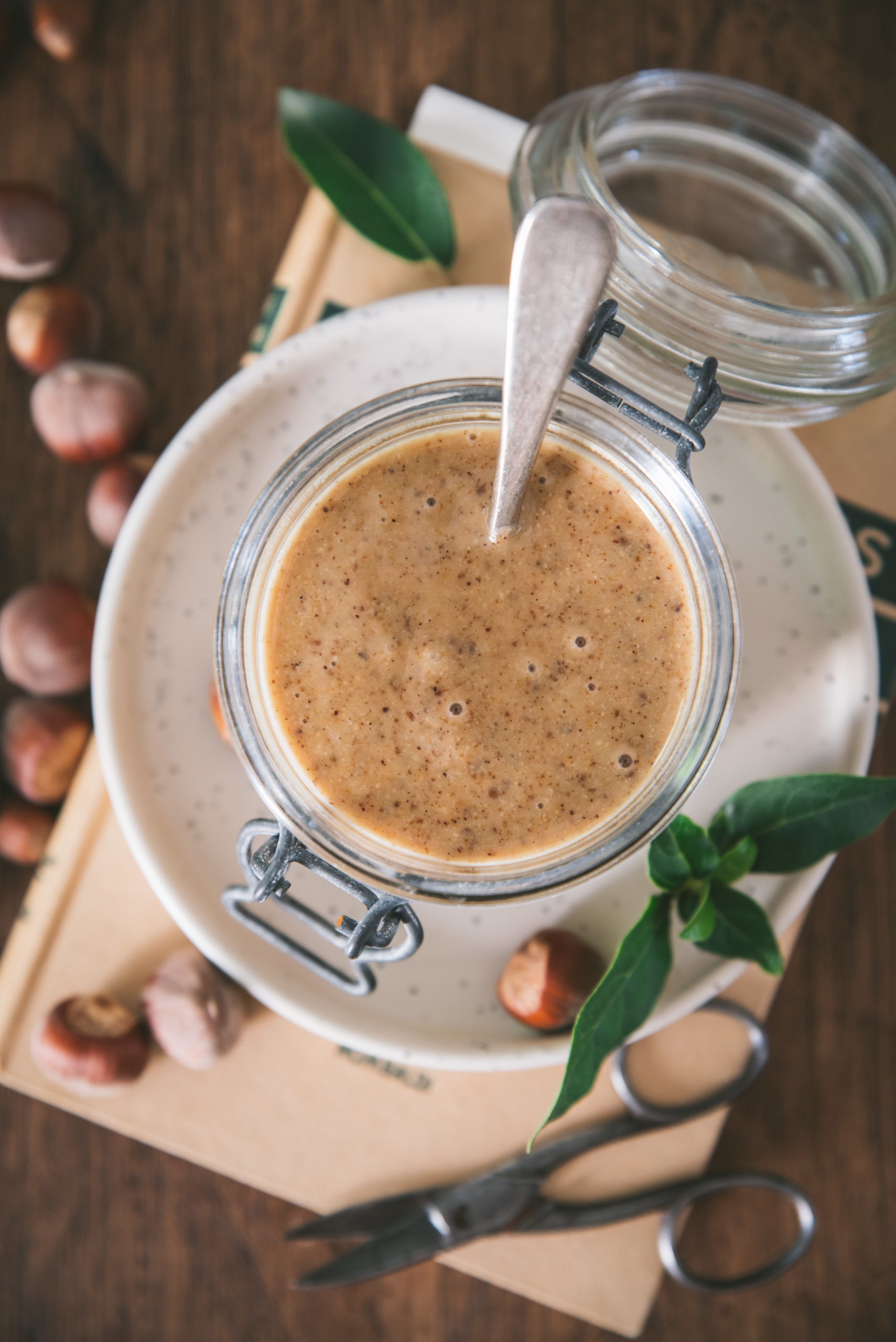 What ingredients do you need to make this delicious homemade hazelnut praline recipe?
powdered white sugar
flower of salt
In addition, you must be equipped with a good blender or blender (I tell you about it below, below the recipe) to be able to pulverize the caramelized hazelnuts, the result is superb and can be kept in a glass jar jam jar type, refrigerated for several weeks.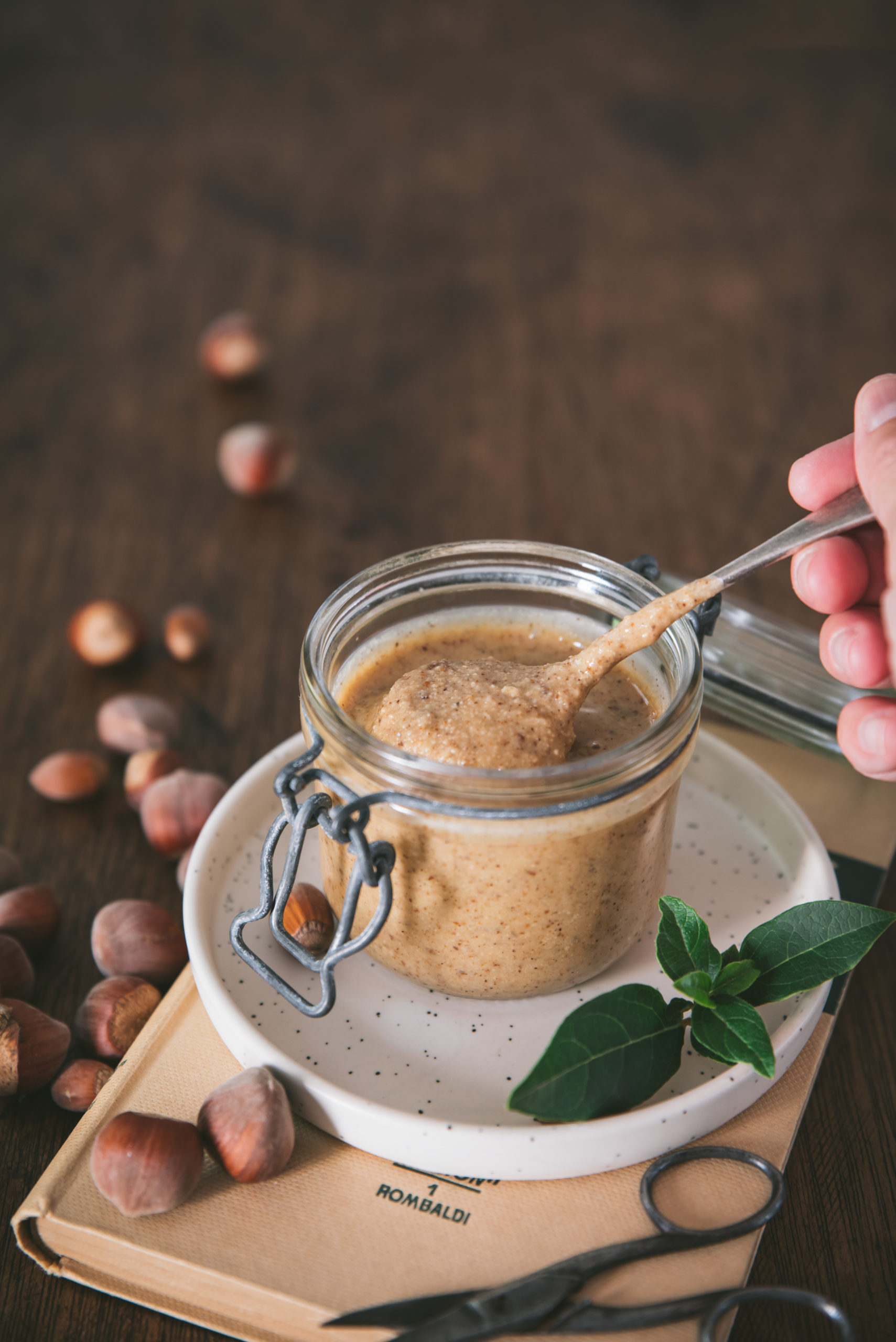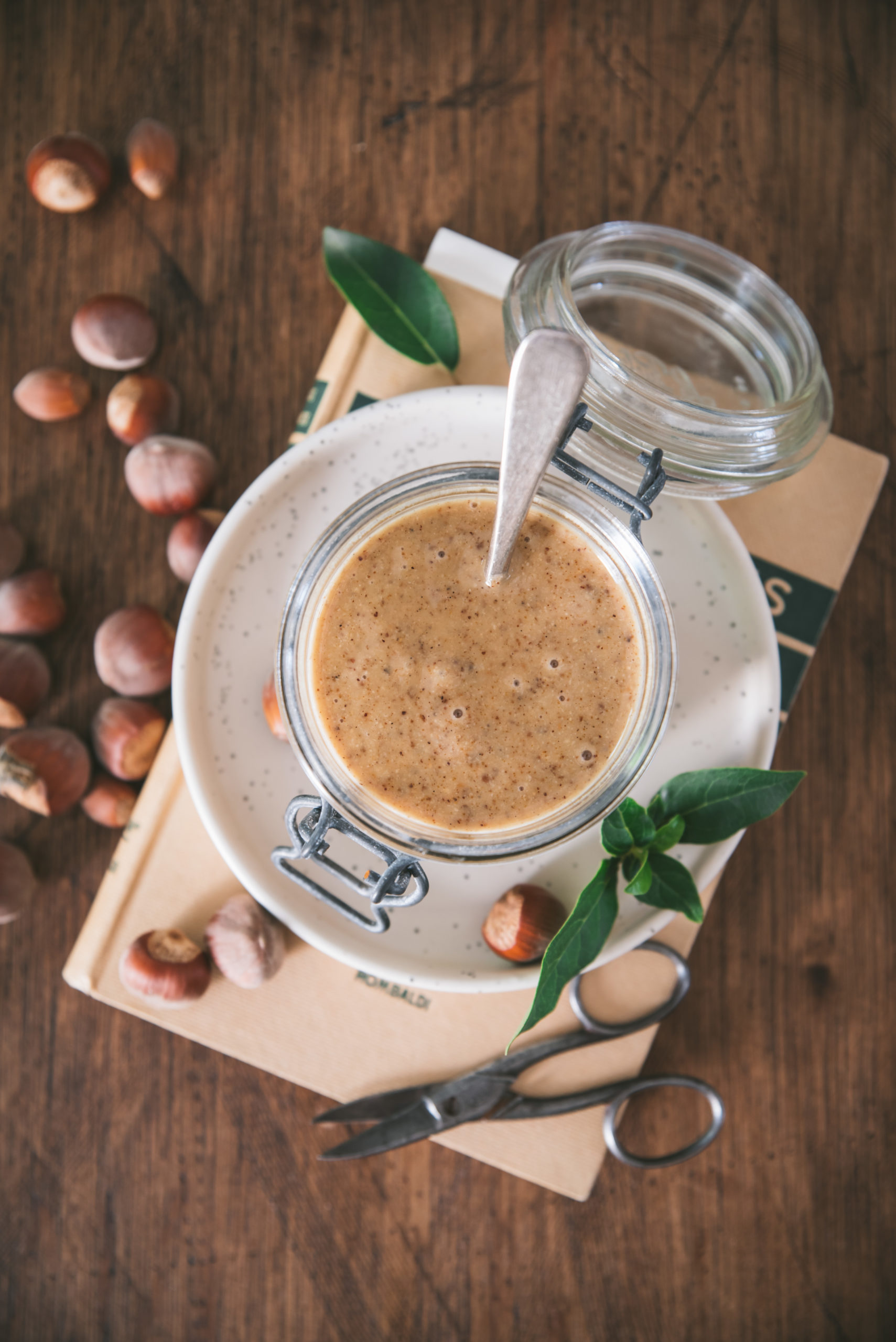 My tips for making this recipe a success:
Carefully read the recipe instructions below before you begin.
Have all the ingredients ready (correct amounts and weighed) before you begin.
You need a good and strong blender. I really recommend my KitchenAid blender!
This will allow you to check that you have everything at home and complete it if necessary, to understand the recipe well and overall to go faster in making the recipe, and to enjoy cooking more! 😉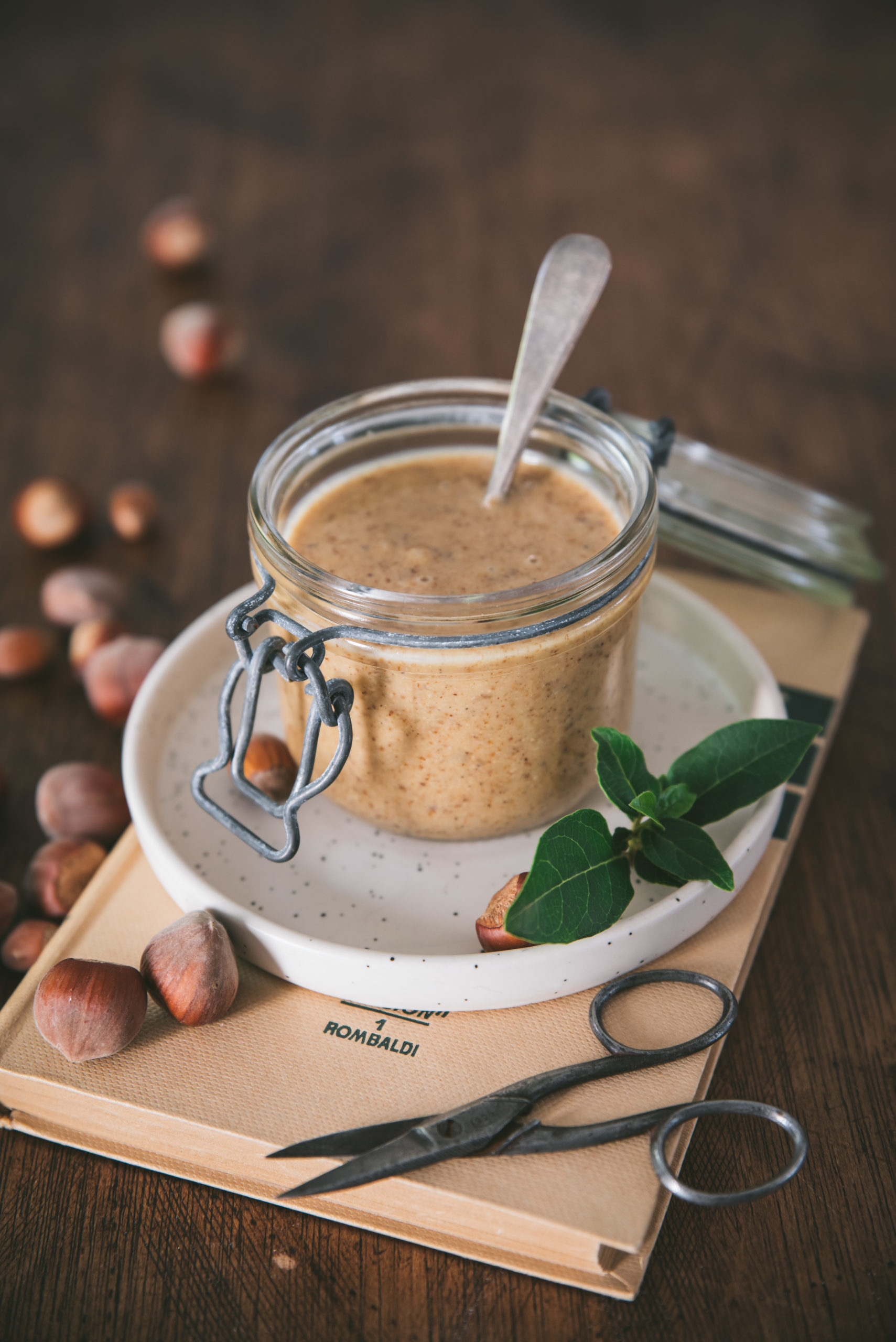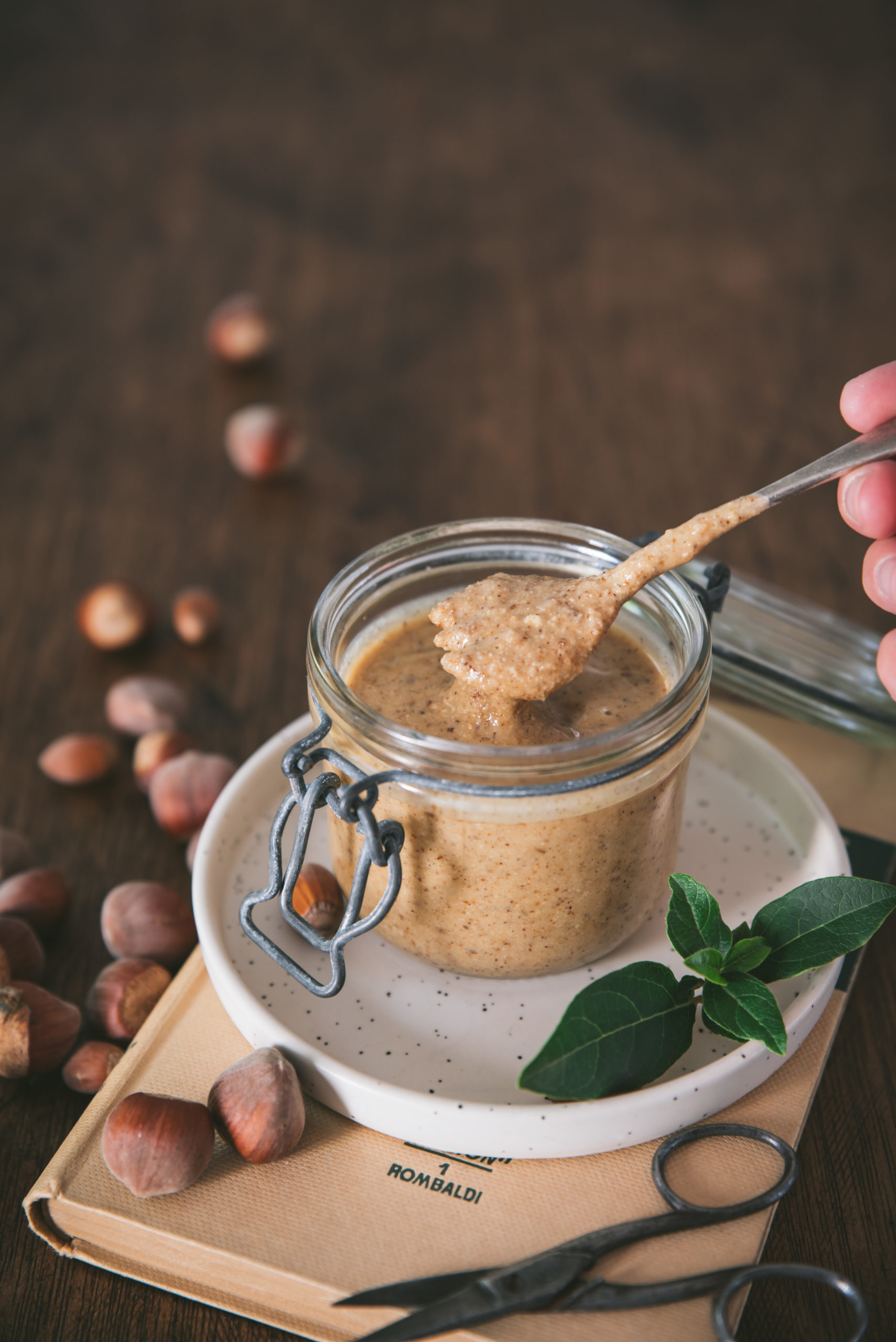 If you need pictures to visually guide you through the preparation steps, feel free to look in my hazelnut butter recipe, I have included pictures there. Again, you need a good robot, be careful not to overheat it, you could burn it…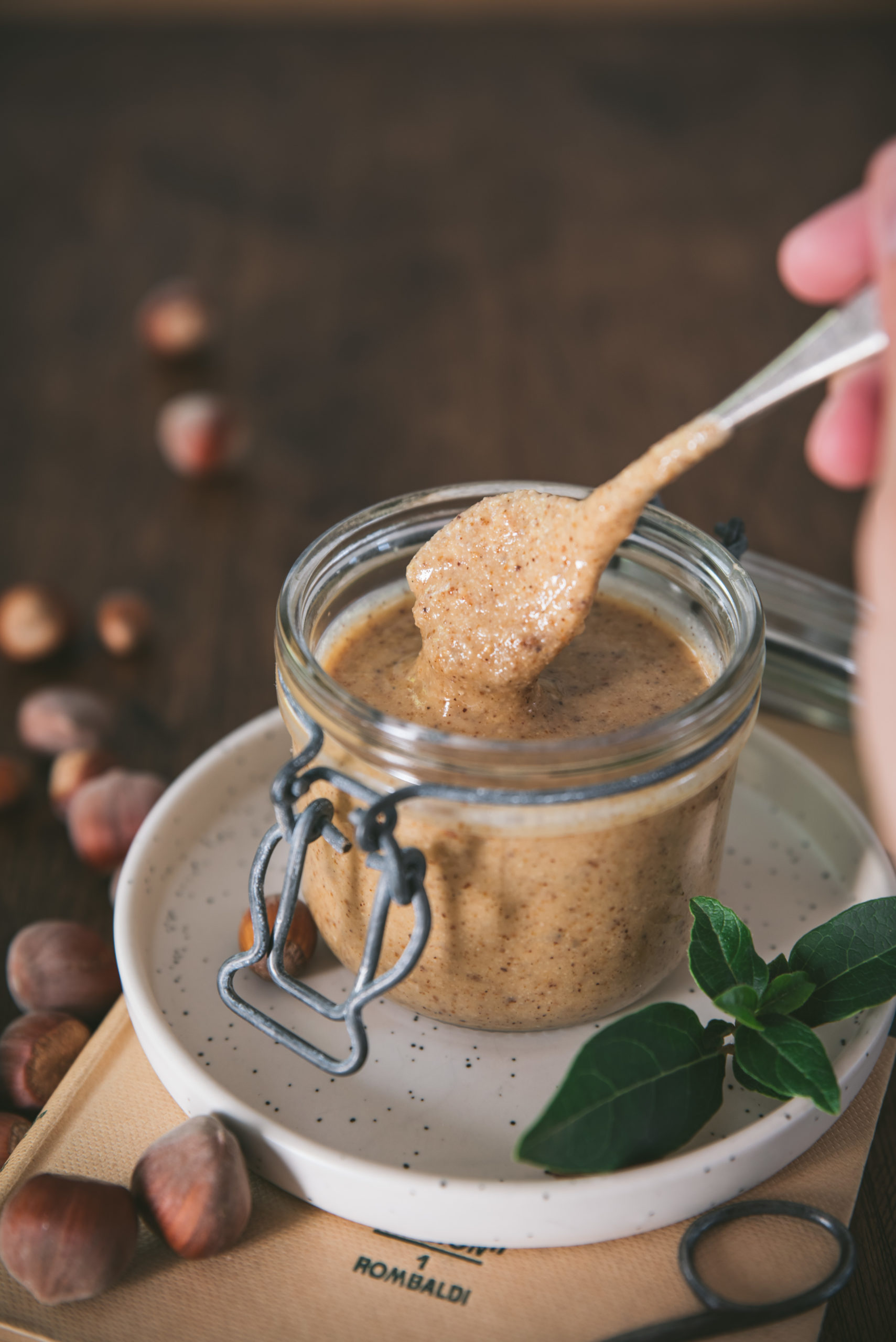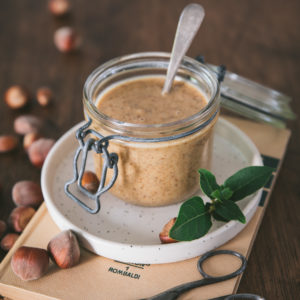 Homemade Hazelnut Praline Paste Recipe
Ingredients
500

g

hazelnuts

(shelled)

200

g

white powdered sugar

1

pinch

salt

Vanilla

(optional)
Instructions
Preheat your oven to 160°C.

Place the shelled hazelnuts on a baking sheet lined with parchment paper.

Cook and brown the hazelnuts for 15 to 20 minutes.

Take out the hazelnuts and let them cool. To remove most of the small skin covering the hazelnuts, place them in a clean cloth and rub them between your hands. It's okay if there's still some skin left.

Make a caramel: over medium heat, put the sugar in the saucepan, and let the sugar melt until it is golden, not too dark.

Pour the hazelnuts into the caramel, stir well and quickly then pour everything onto the baking tray and the baking paper and leave to cool. Be careful to carry out this operation quickly because the caramel sets quickly. Be careful not to burn yourself either!

Add the fleur de sel and the vanilla and put everything in your blender, mix carefully for 3 to 6 minutes depending on the power. This should give powder, then gradually a more and more liquid paste, as for hazelnut puree. Sometimes stop mixing and drop the mixture which will tend to stick to the walls of the robot.

Pour into an airtight glass jar and keep refrigerated.
If you make my homemade recipe and you like it, don't hesitate to tag me on Instagram or on Facebook so that I can see the result and share it myself…
Just to let you know I am French and I translate my recipes, be indulgent if you see syntax errors and do not hesitate to leave me a comment so I can correct it. I hope you will like my recipes and enjoy your visit to my food blog!