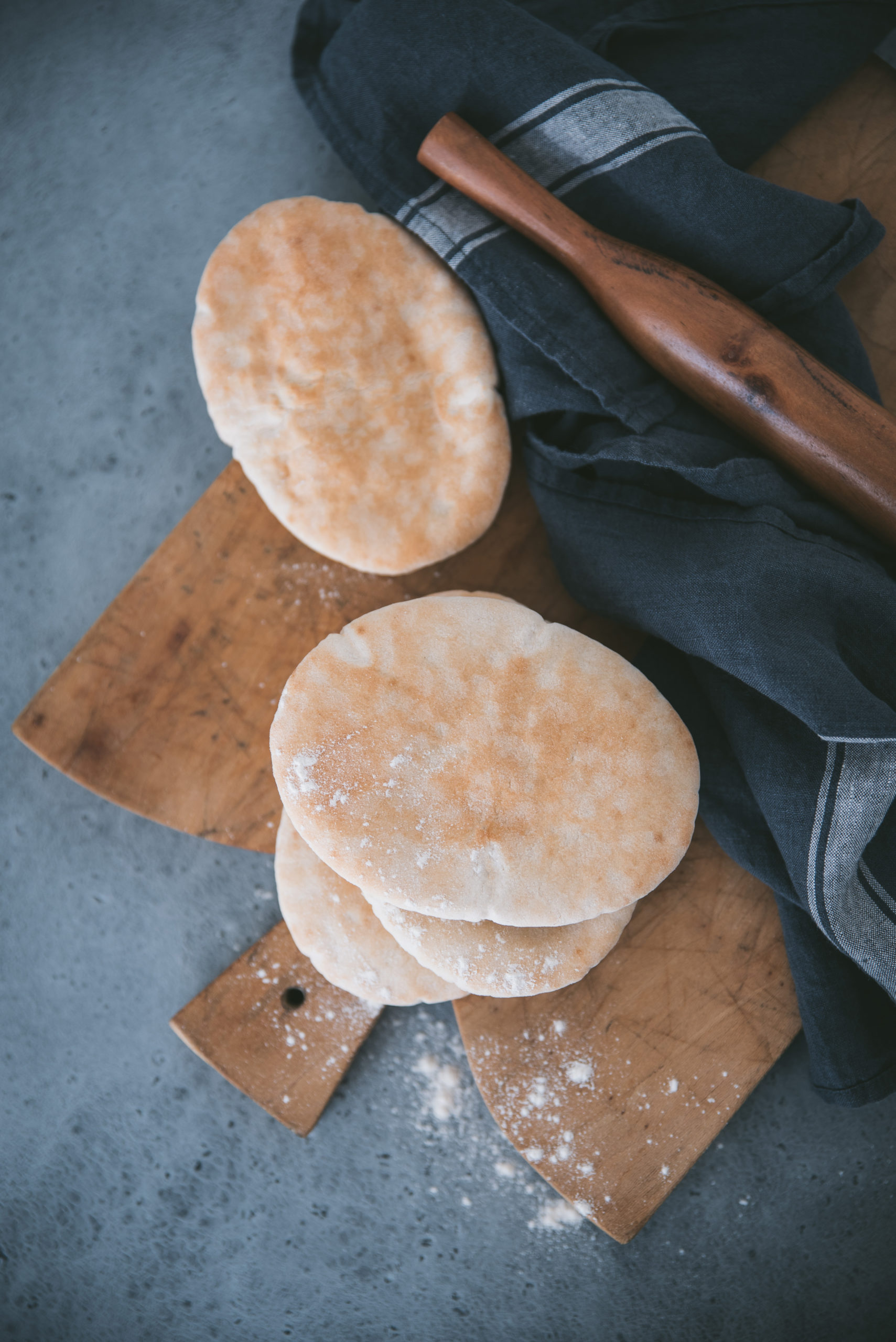 For several years I have become a real fan of homemade bread and brioche and as I have made several oriental recipes recently (you will see them soon on the blog…), the pita bread was just perfect to accompany these.
For my pita breads, I got into the habit of using my friend Fred's recipe which is super simple to make and very soft. If you want, you can freeze them.
For this I recommend cooking them a few minutes less than in the recipe and freezing them once cooled.
To defrost them, then spend the remaining few minutes in the oven, when ready to serve, or in a toaster.
Homemade Pita Bread Recipe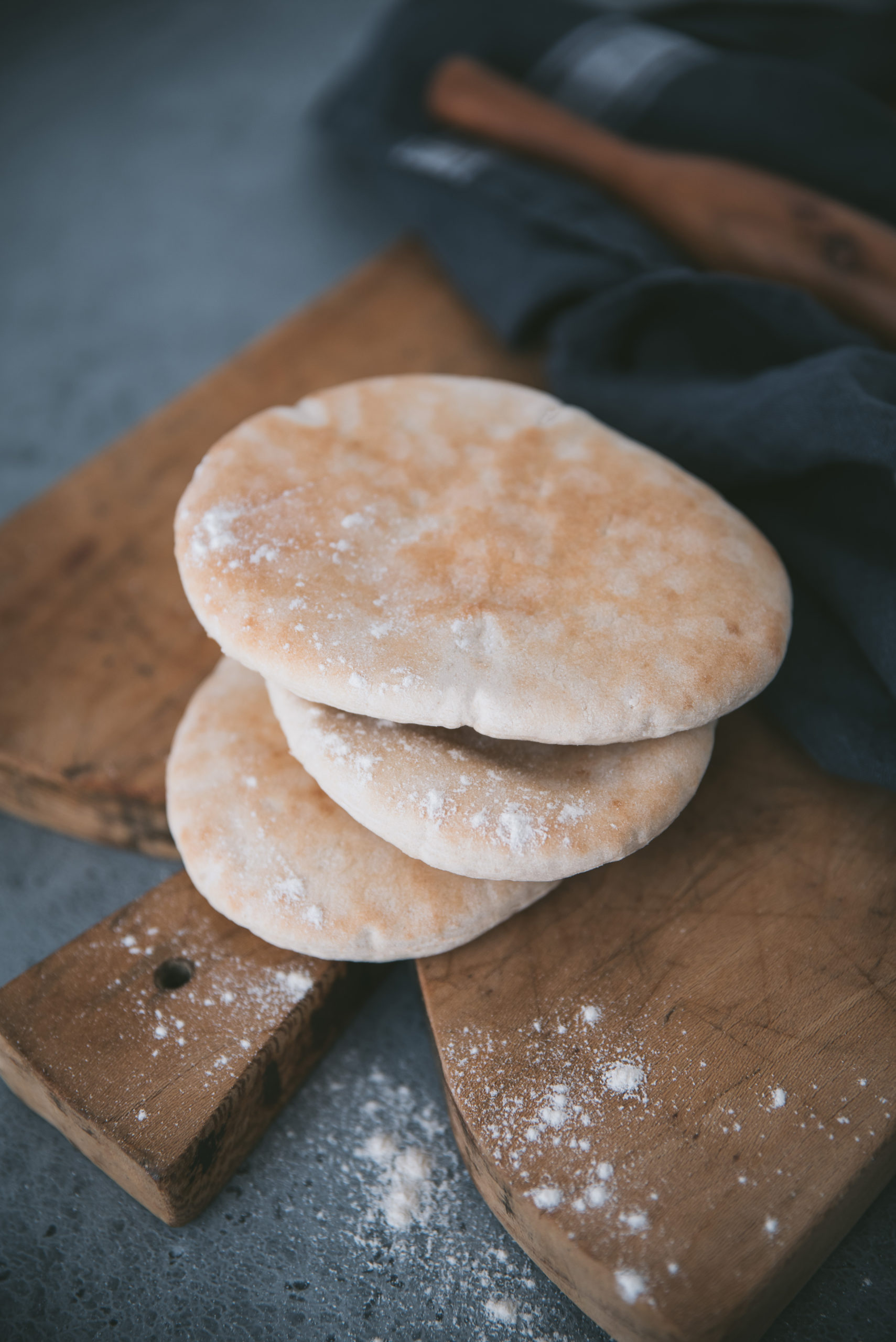 What ingredients will you need to make this homemade pita bread recipe?
flour
lukewarm water
olive oil
salt
sugar
fresh baker's yeast
My tips for making this recipe a success:
Read the recipe instructions below completely before starting.
Prepare all the ingredients (correct quantities and weighed) before starting.
This will allow you to check that you have everything at home and to supplement it if necessary, to understand the recipe well and to go faster overall in making the recipe, and to have more fun cooking! 😉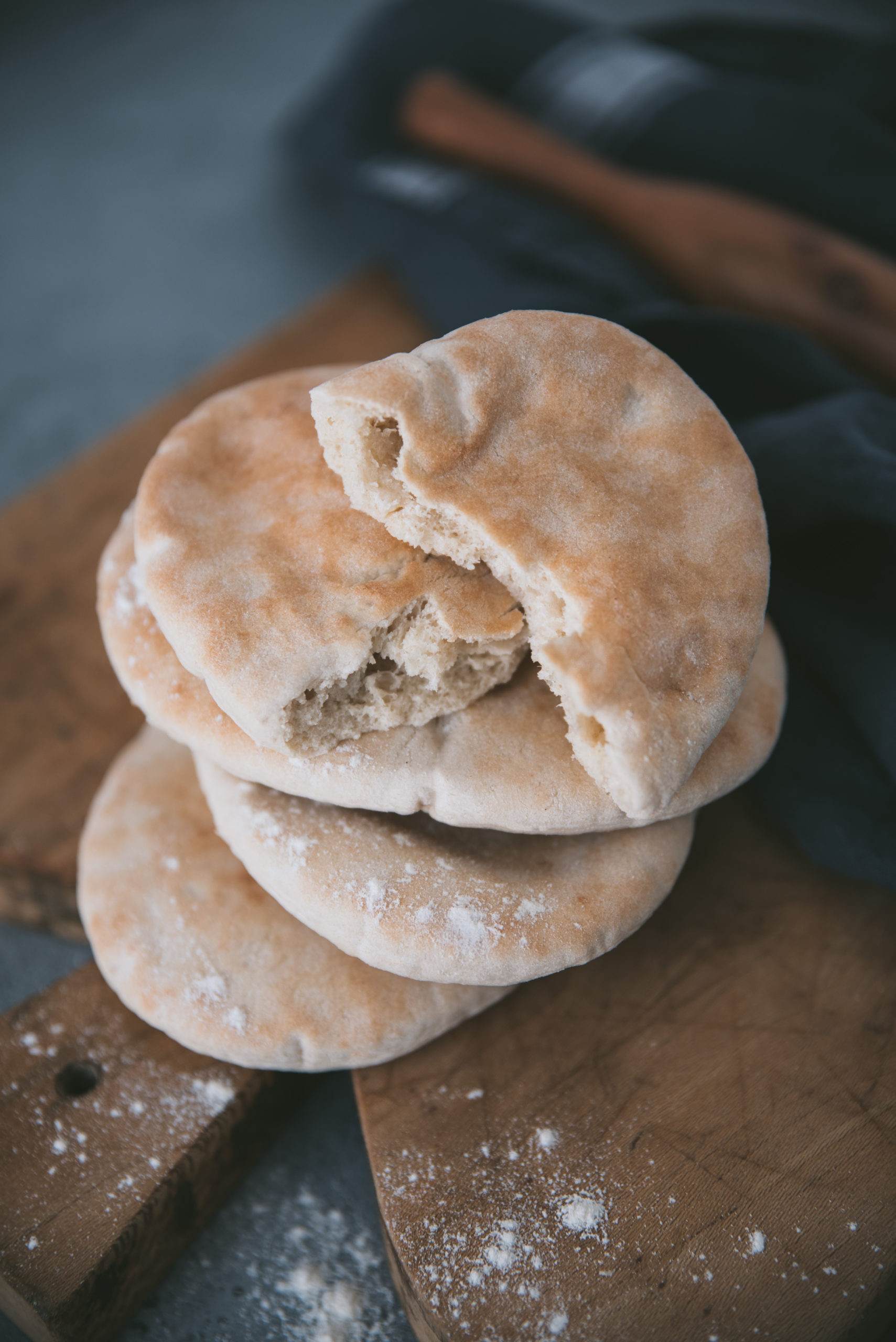 With what recipes should you serve these pita breads?
I like to make these breads when I cook Mediterranean and particularly Lebanese cuisine. So here are some recipe ideas to accompany these breads which are already on the blog:
And if you have some leftover pita bread that's a little dry, you can turn it into delicious Pita Chips!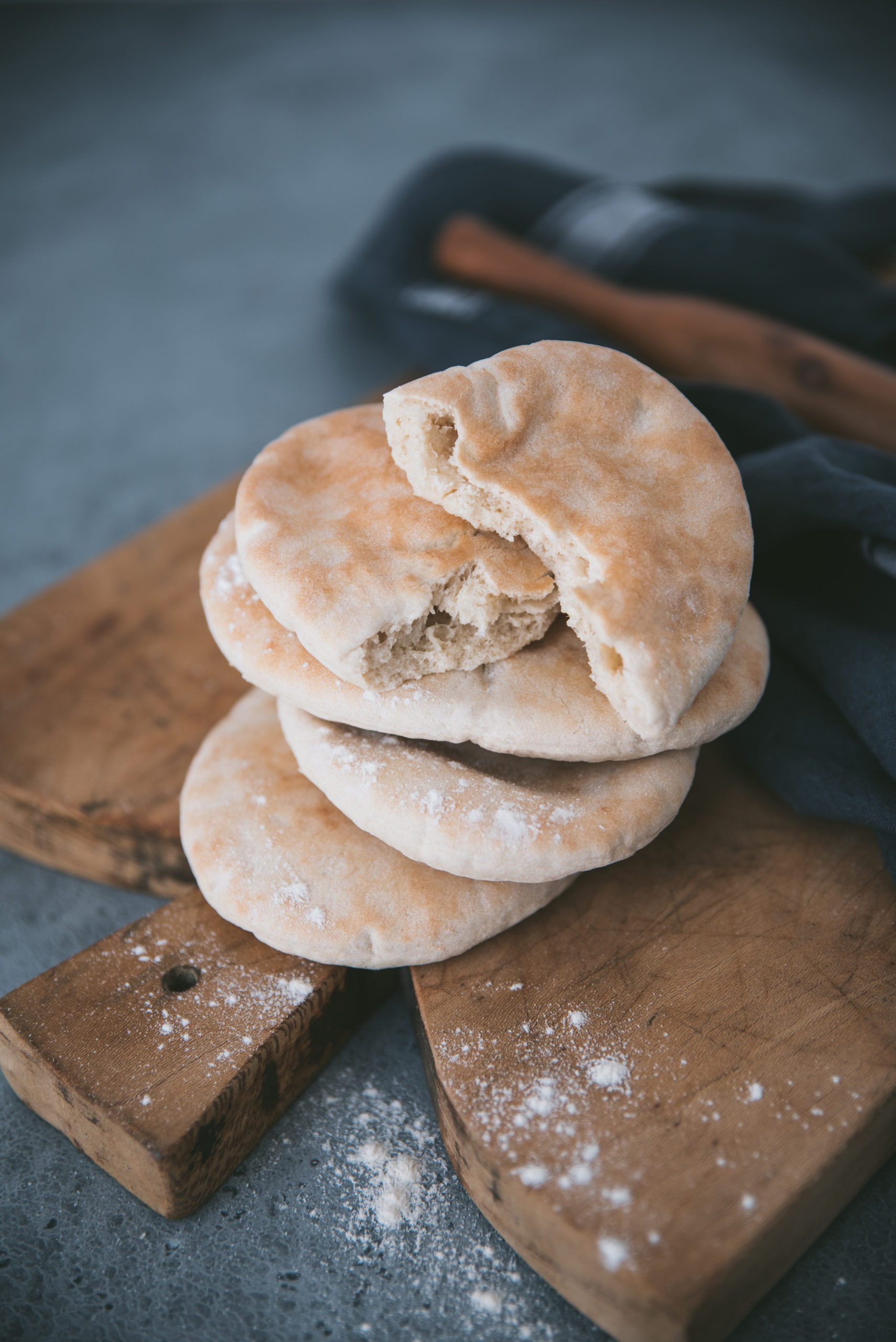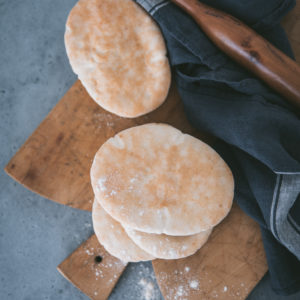 Homemade Pita Bread Recipe
Ingredients
250

g

flour

10

g

fresh baker's yeast

or 4 g of dry yeast

125

g

lukewarm water

2

tablespoons

olive oil

1

teaspoon

powdered sugar

1

teaspoon

salt
Instructions
In the bowl of a pastry mixer or in a salad bowl, pour the flour, salt and sugar and mix.

In a bowl, place the crumbled yeast with the lukewarm water. Let sit for 3 minutes.

Then add to the flour mixture. Pour in the olive oil and knead until you obtain a very smooth dough.

Cover with a clean, dry cloth and allow the dough to double in volume in around 1.5 hours.

Flour your work surface and divide into 10. Form small balls and leave to rest for another 10 minutes.

Preheat your oven to 230°C/445°F.

Roll out the balls of dough to 4 millimeters thickness and place them on baking paper.

Bake for 2 minutes then turn the buns over and continue cooking for 5 minutes.
If you ever make my homemade Pita Bread recipe and you like it, don't hesitate to tag me on Instagram @tangerinezest so I can see the result and share it myself…
Finally, just to let you know I am French and I translate my recipes, be indulgent if you see syntax errors and do not hesitate to leave me a comment so I can correct it. I hope you will like my recipes and enjoy your visit to my food blog!