After making homemade pita bread, I had some left over the next day and wanted to make chips. Have you ever tried them? It's really great and these pita chips go perfectly with 3 recipes I made, guacamole, hummus with feta and chicken livers with pomegranate… (they will be published soon…) 😉
In fact, this recipe can be made with many types of flatbreads. Pita breads are particularly suitable, as are naans for example. This allows you to reuse an old bread for a new recipe, in this case chips!
The principle is to brush the bread with a little olive oil, to season it according to your taste, you put it in the oven for a few minutes, and there you go! It only remains to let it cool and to serve it with spreads, it is a pure delight!
It's exactly the same principle as homemade croutons, to reuse hard bread without wasting it and in the case of pita chips, it's a great replacement for store-bought nacho chips. Speaking of nacho chips, I'm looking for a non-fried recipe if you have a good one 😉 Thanks!
Homemade Pita Chips Recipe
What ingredients do you need to make these pita chips?
pita bread
olive oil
salt and pepper
garlic powder
spices like zaatar, chili or paprika…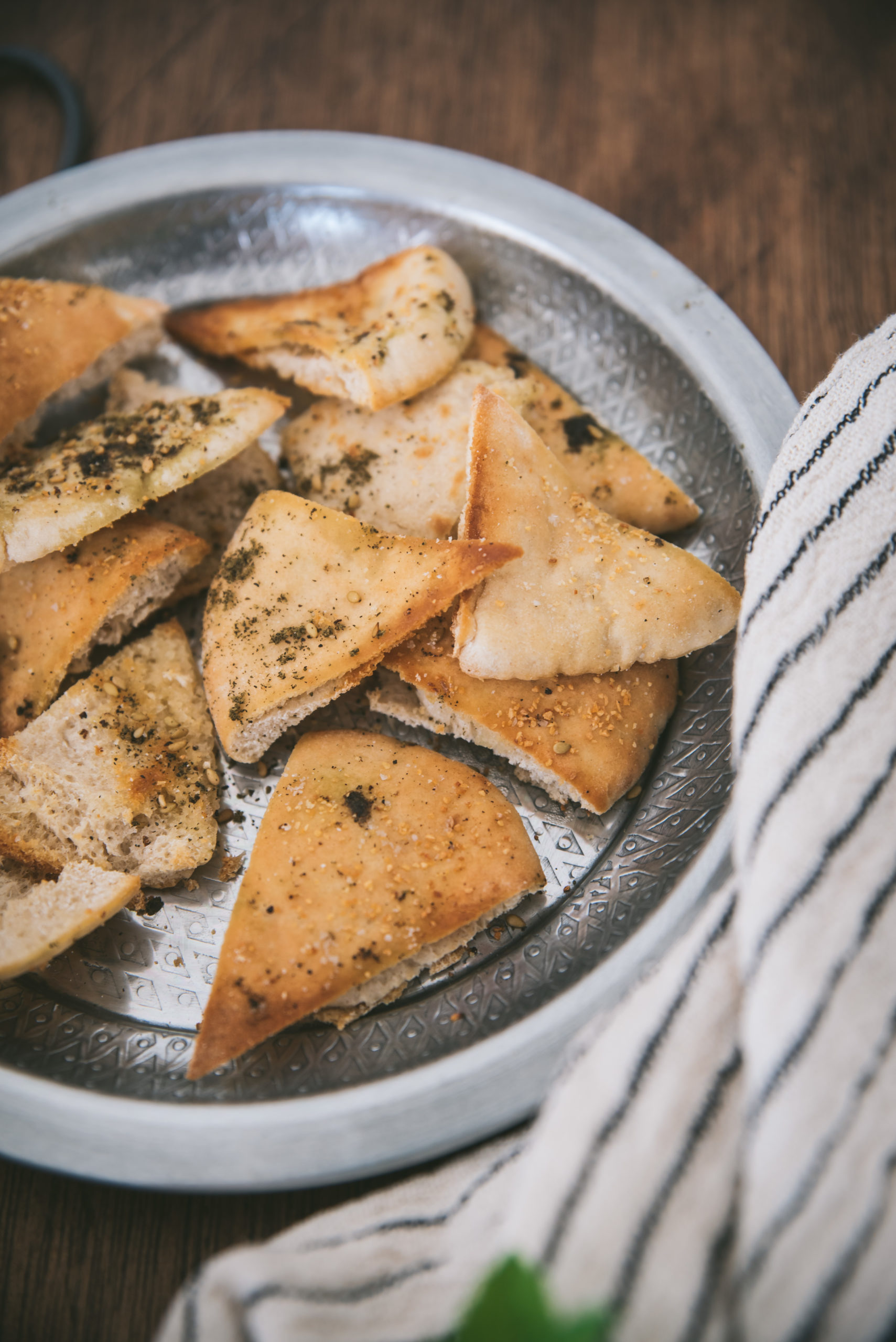 This recipe will be absolutely perfect to serve with :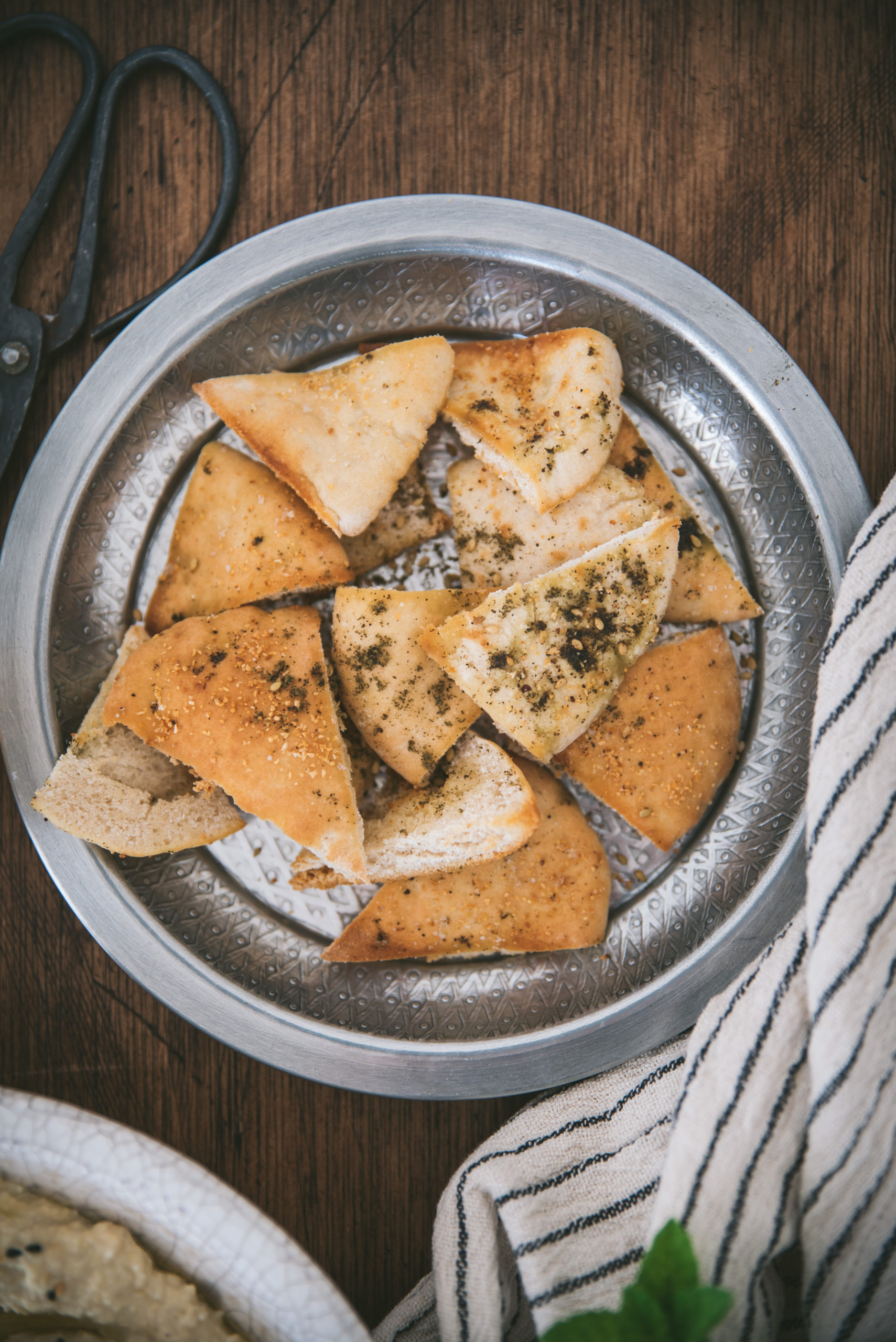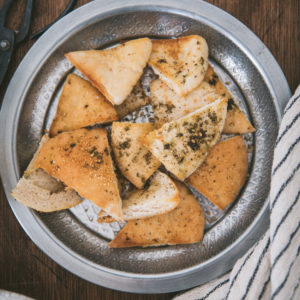 Homemade Pita Chips Recipe
Ingredients
4

pita breads

2

tablespoons

olive oil

salt and pepper

garlic powder

spices (zaatar, chili, paprika…)
Instructions
Preheat your oven to 180°C.

Line your large baking sheet with parchment paper.

Cut the pita bread in half lengthwise, then into 6 pieces. Each piece will make 12 chips. Spread them out on the baking sheet.

Mix the olive oil with the garlic, salt, pepper and spices of your choice. Using a kitchen brush, brush the pita triangles.

Bake for 5-10 minutes, depending on how crispy you want them. Personally, I like them toasted.

But keep an eye on the baking!

Let cool or refrigerate completely and enjoy with guacamole or hummus, for example.
If you ever make my recipe and like it, feel free to tag me on Instagram or Facebook so I can see the result and share it back…
Just to let you know I am French and I translate my recipes, be indulgent if you see syntax errors and do not hesitate to leave me a comment so I can correct it. I hope you will like my recipes and enjoy your visit to my food blog!