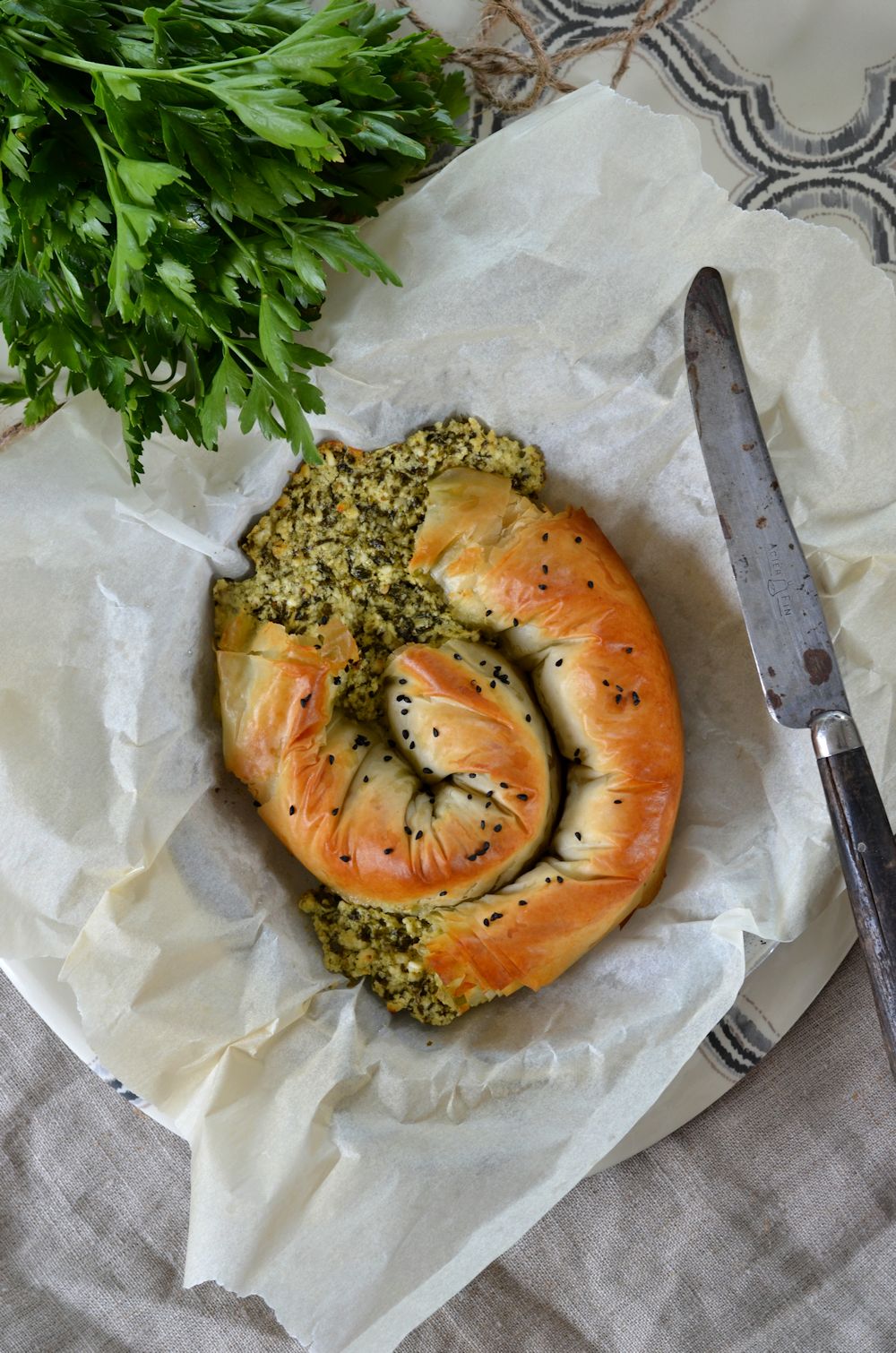 A few weeks ago, I was at a friend's house in Nice, and she made us Cheese and Herbs Borek Recipe (or beurek – burek) quite similar to this one but which I didn't remember exactly in coming home.
I loved it so much that when I got home I wanted to make it myself. The result was not identical, but we enjoyed it just as much!
Plus, I had some filo pastry in the freezer and so I saw that as a sign. I had to make this recipe! Thank you for the inspiration !
You can serve in pieces, as a starter with a green salad or as an aperitif.
To tell you the truth, I still hesitated to share these photos with you because my beurek opened during cooking and I didn't find it very aesthetic. It was Fab who told me, but yes, go for it, it's so good and at least it shows reality.
So here is my delicious recipe for beurek with feta cheese and herbs. 😉 And a little advice: don't hesitate to be generous with fresh herbs!
For those looking for other recipe ideas with filo dough, it's in this section: Filo dough! I love this ingredient, which you can find in the fresh section, next to the pastry sheets.
Cheese and Herbs Borek Recipe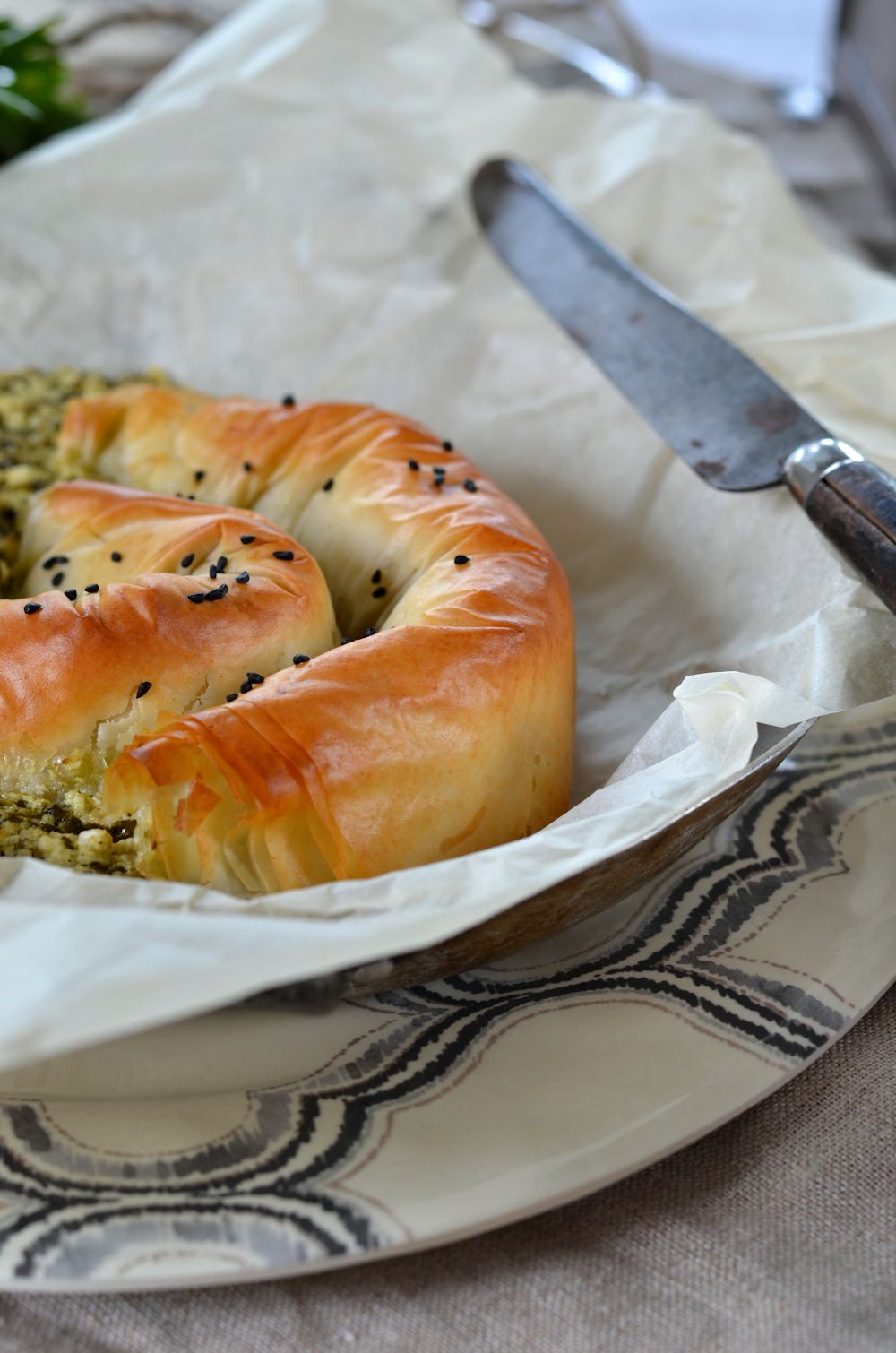 What ingredients do you need to make this delicious Beurek recipe?
filo pastry
an egg
garlic
fresh basil
fresh mint
flat-leaf parsley
chives
pepper
sesame seeds
olive oil
My tips for making this easy recipe a success:
Read the recipe instructions below carefully before starting.
Prepare all the ingredients (correct quantities and weighed) before starting.
This will allow you to check that you have everything at home and add to it if necessary, to understand the recipe and to go faster overall in making the recipe, and to have more fun cooking! 😉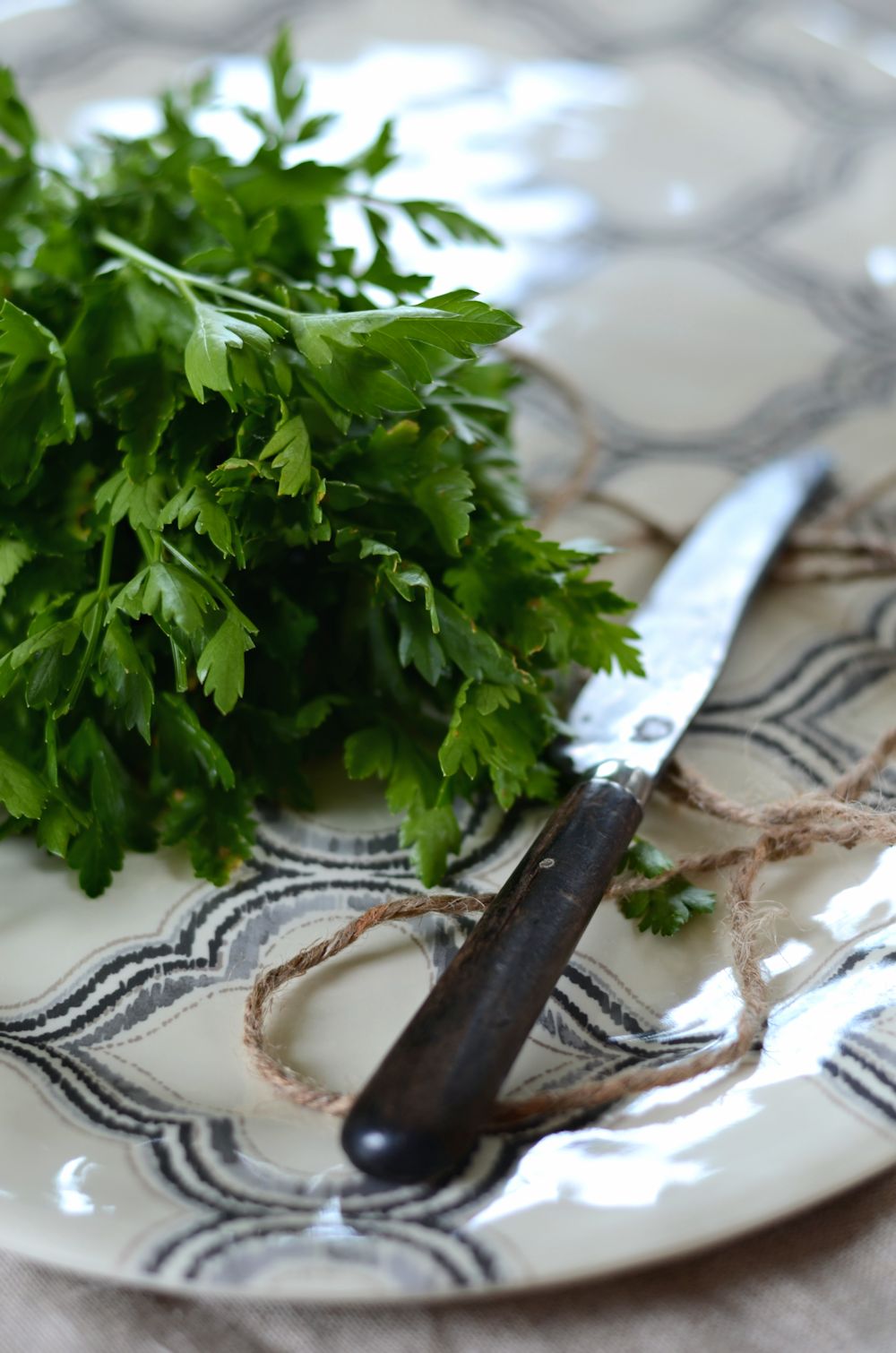 Here are other recipe ideas that you might like: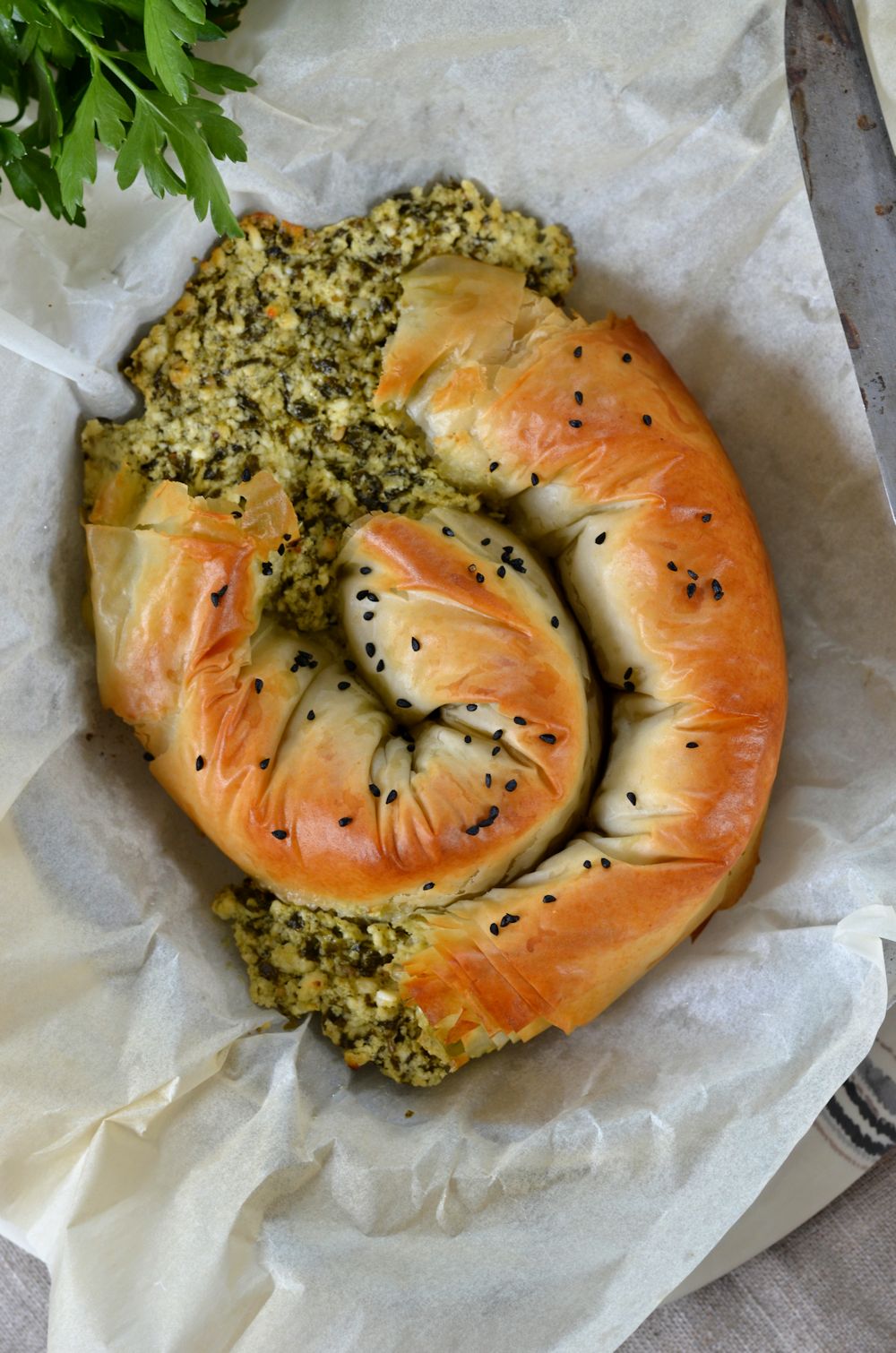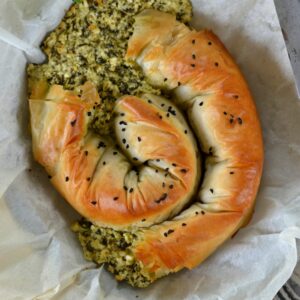 Cheese and Herbs Borek recipe
Ingredients
10

or more sheets of filo pastry

150

g

feta cheese

1

egg

1

garlic clove

(degermed and crushed)

10

chopped basil leaves

10

chopped mint leaves

10

sprigs of chopped flat-leaf parsley

10

sprigs of chopped chives

Black pepper

Sesame seeds

Olive oil
Instructions
Preheat your oven to 200°C.

In a bowl, mash the feta and mix it with the egg, crushed garlic, 1 tablespoon of olive oil. Then add the chopped herbs as well as a few turns of pepper and mix well.

The mixture must be quite soft, if necessary add a little yogurt or sheep's milk. Reserve.

Make 2 piles of 5 sheets of filo pastry and brush each of the leaves with oil using a kitchen brush.

Place the feta-herb mixture on each of the 2 piles of dough and distribute it lengthwise. Roll your filo pastry into a long log with the filling in the center of the roll.

Then roll it into a snail shape in your round dish covered with a sheet of baking paper, starting from the center. Be careful not to handle the filo dough too much, otherwise it will burst when cooked, like mine.

It's prettier when it stays closed.

Brush more olive oil on top of your escargot and sprinkle with sesame seeds.

Place your dish in the oven for about 30 minutes.

Leave to cool and enjoy as a starter or aperitif.
Notes
There is no need to add salt because the cheese is already salty enough.
If you ever make my homemade Cheese and Herbs Borek recipe and you like it, don't hesitate to tag me on Instagram @tangerinezest so I can see the result and share it myself…
Finally, just to let you know I am French and I translate my recipes, be indulgent if you see syntax errors and do not hesitate to leave me a comment so I can correct it. I hope you will like my recipes and enjoy your visit to my food blog!