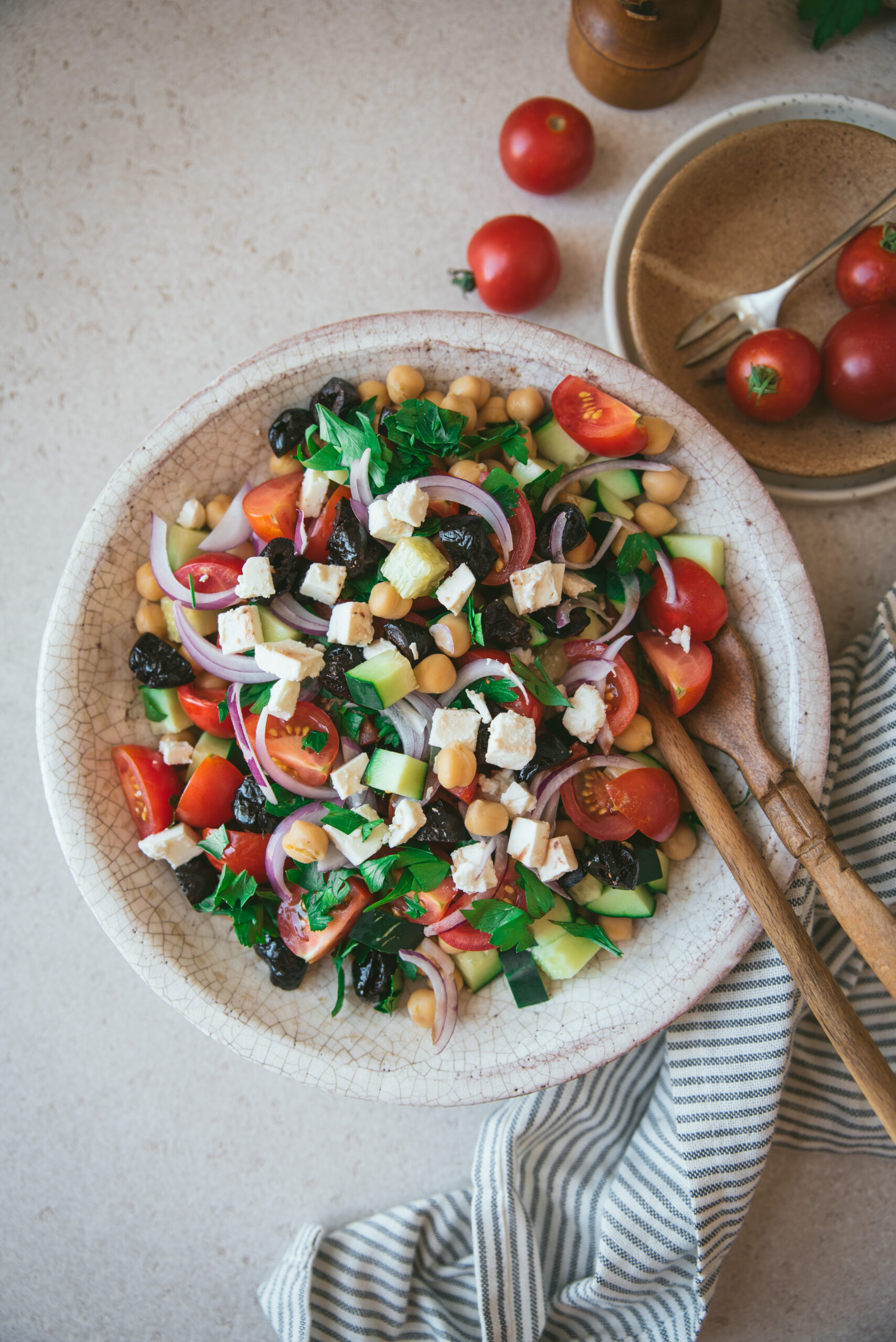 With the heatwaves we've experienced in the south of France this summer, we've redoubled our imagination to eat varied and good, but cold. This Mediterranean chickpea salad with tomato, cucumber and feta cheese has been on our menus on several occasions.
In fact, I shared this recipe on the blog several years ago, and every summer we enjoy it again.
And this year, I wanted to give it a makeover because my photos were 7 years old and I felt they didn't really pay tribute to this delicious salad….
I love salads, they're easy to make, you can reinvent them endlessly and they're practical to take to work in a lunchbox.
On the other hand, I don't know if you're like me, but in the evening I can eat very light, but at lunchtime I still need my meal to hold my stomach.
So this kind of recipe is great, because chickpeas are exactly what I need to keep me going until the evening… 🙂
I love the balance of this salad, in the flavors, textures and freshness of the ingredients.
Mediterranean Chickpea Salad with Tomato, Cucumber and Feta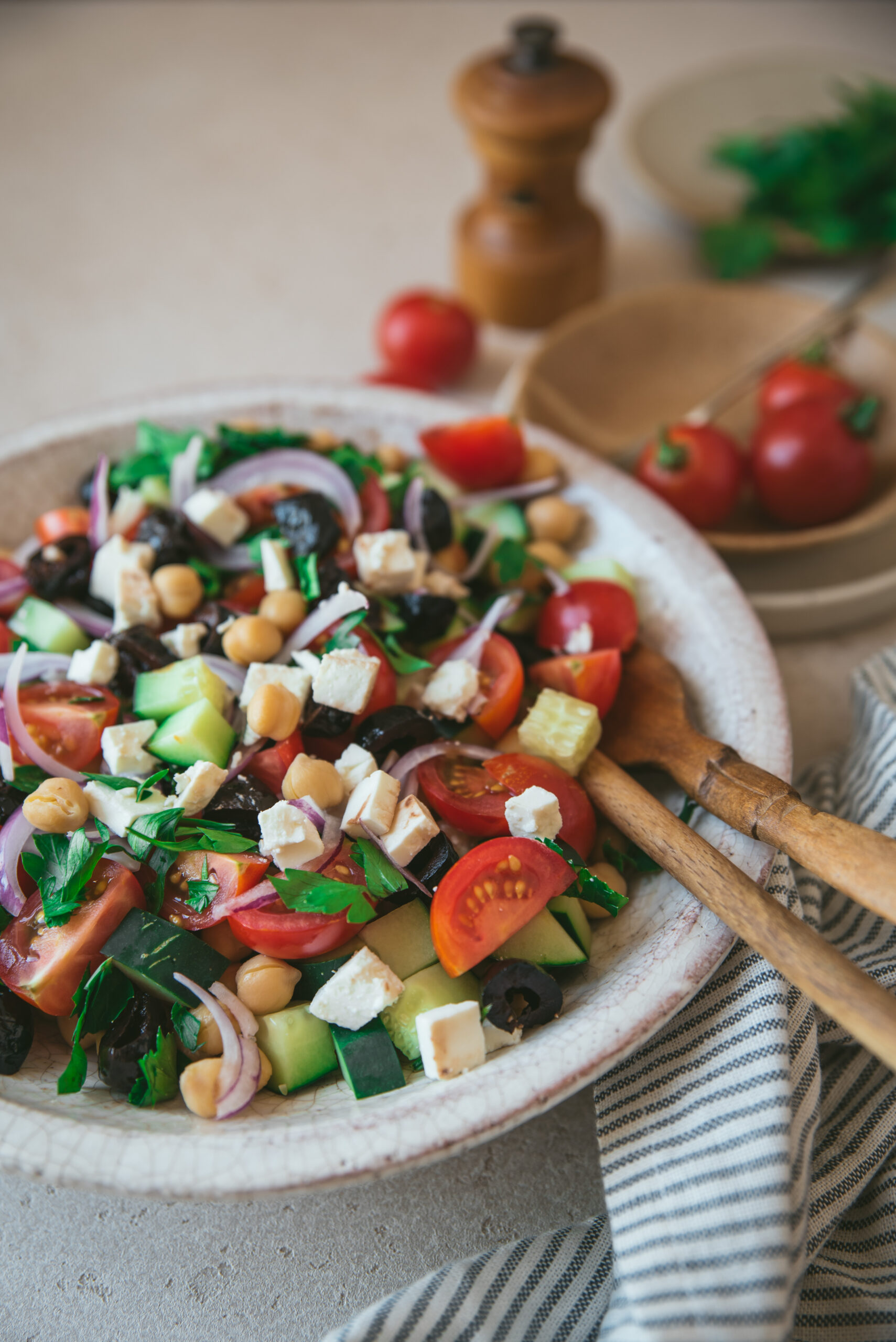 WHAT INGREDIENTS do YOU NEED TO make this delicious Mediterranean Chickpea salad ?
spring onion or red onion
Greek black olives
salt and ground pepper
chilli or chilli powder
finely chopped flat-leaf parsley
olive oil
Instead of olive oil, this recipe is also delicious with a little lemon vinaigrette sauce. Try it and you will love it!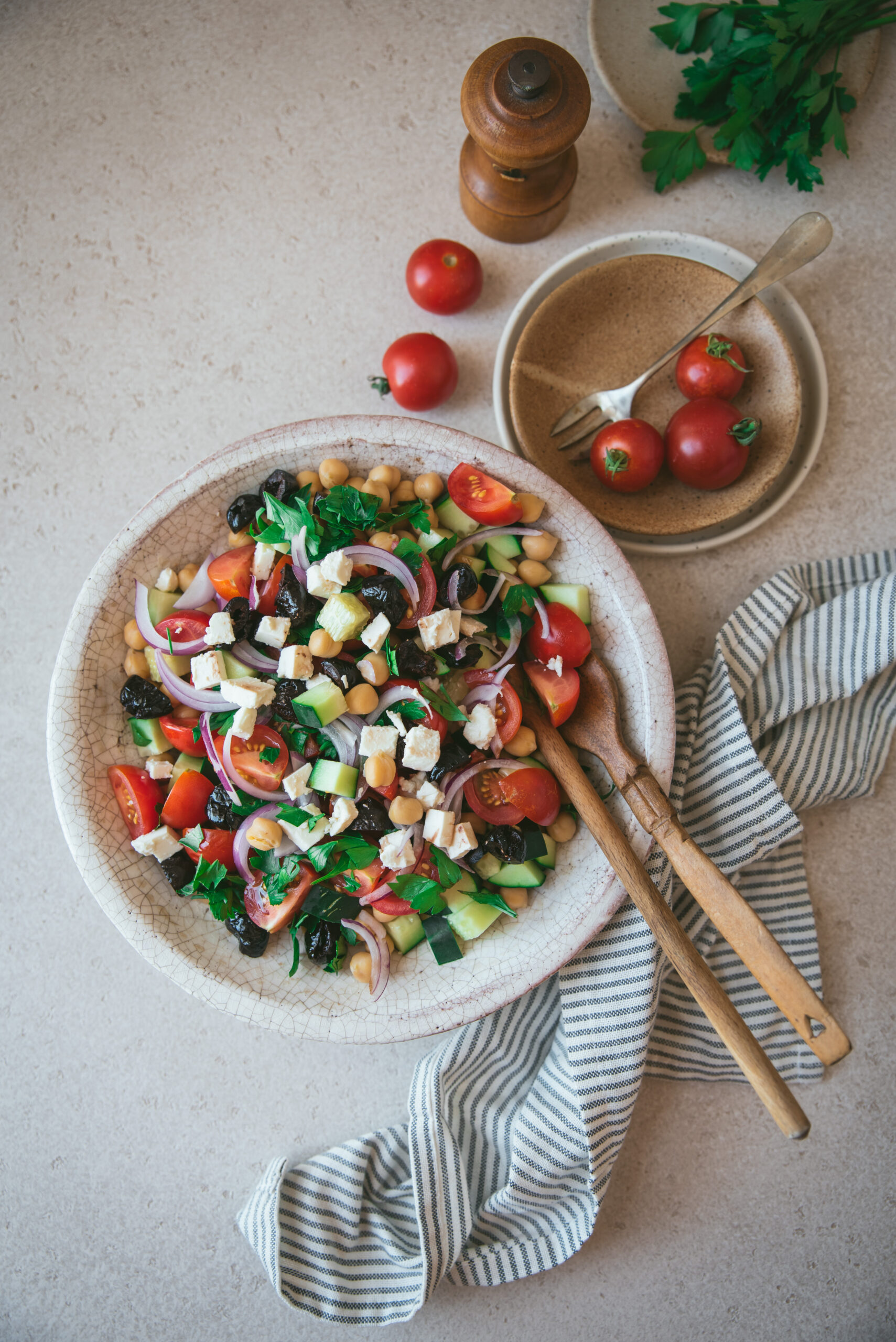 What are some other recipes to make with chickpeas that you should also enjoy?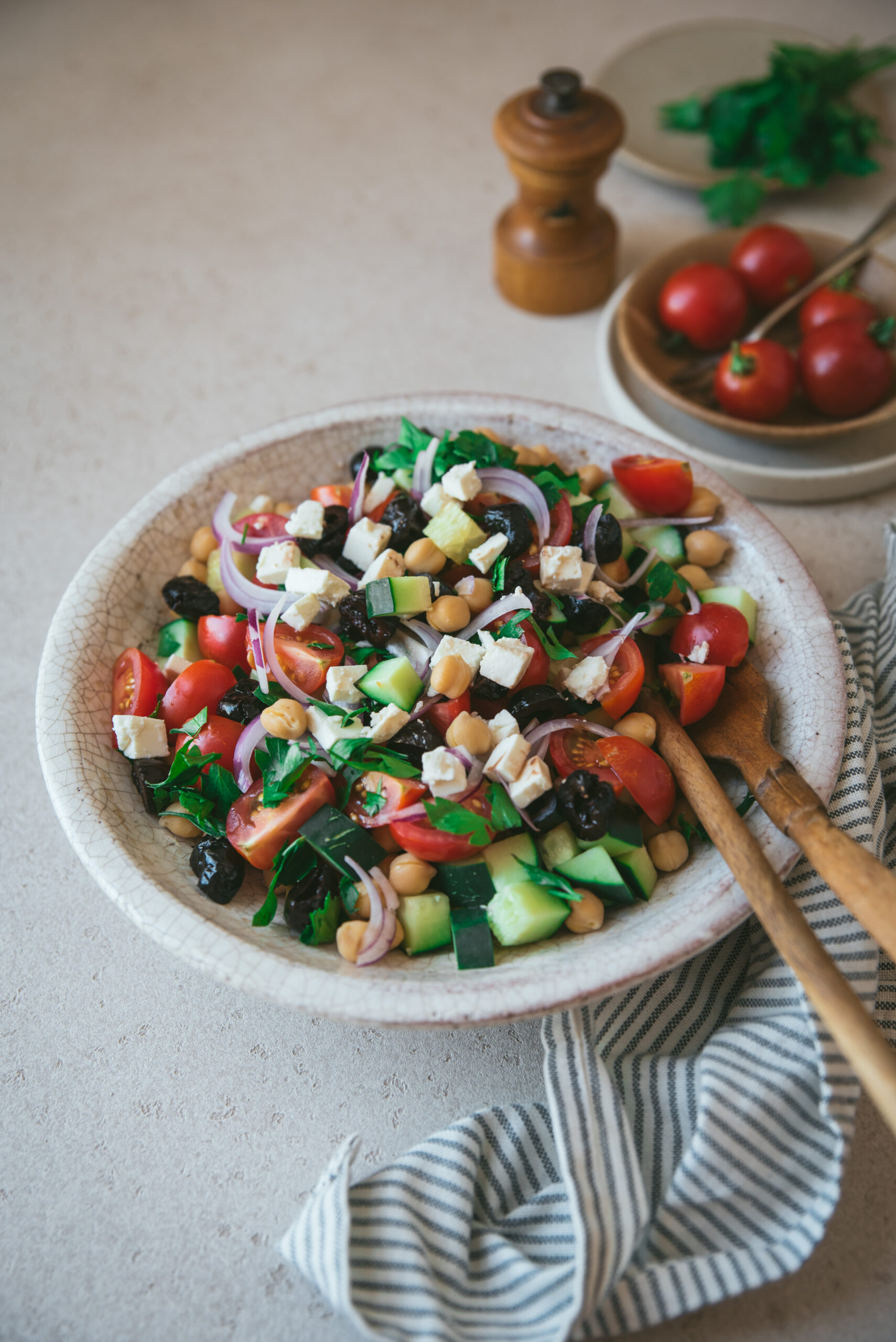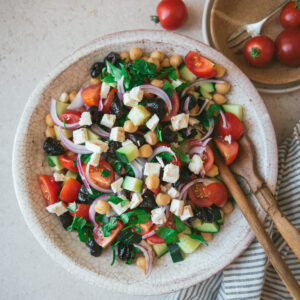 Chickpea salad with tomato, cucumber and feta
Ingredients
265

g

canned chickpeas, drained

2

tomatoes

1

cucumber

60

g

feta cheese

1

spring onion / scallion

Salt and black pepper

1

pinch

of chilli or chilli powder

15

Greek-style black olives

A few sprigs of finely chopped flat-leaf parsley

Olive oil
Instructions
Drain the chickpeas, rinse them and pour them into a bowl.

Cut the tomatoes, cucumber and feta into small cubes. Add to chickpeas.

Cut the spring onion or red onion into small sections and pour into the salad bowl.

Crumble the feta and add to the salad. Add the black olives and chopped flat-leaf parsley.

Season well, pour a drizzle of an olive, mix and serve.
If you ever make my Chickpea salad recipe and you like it, don't hesitate to tag me on Instagram @tangerinezest so I can see the result and share it myself…
Finally, just to let you know I am French and I translate my recipes, be indulgent if you see syntax errors and do not hesitate to leave me a comment so I can correct it. I hope you will like my recipes and enjoy your visit to my food blog!