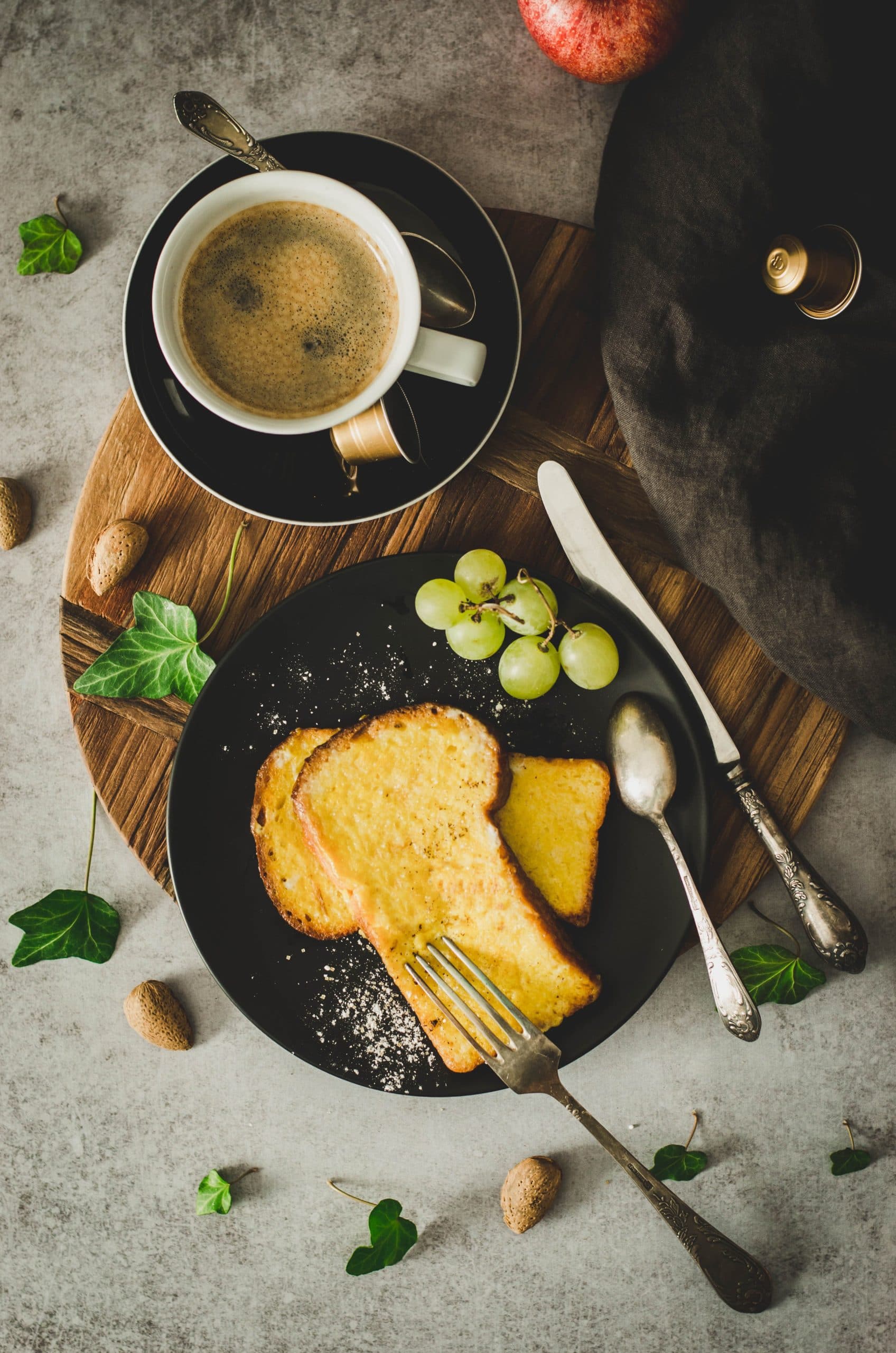 When I was a child, my father used to make us what he called "French toast cake". He would put dry bread in a cake pan and cover it with a mixture of milk, eggs and brown sugar. He would bake it in the oven and serve us a caramelized slice for breakfast or snack. I loved eating this French toast cake. Today, I'm sharing with you a more traditional recipe with my Brioche French Toast. Yes, as if it wasn't gourmet enough, I replace the bread with brioche.
Have you ever tried it, because it is absolutely delicious!
Brioche French Toast recipe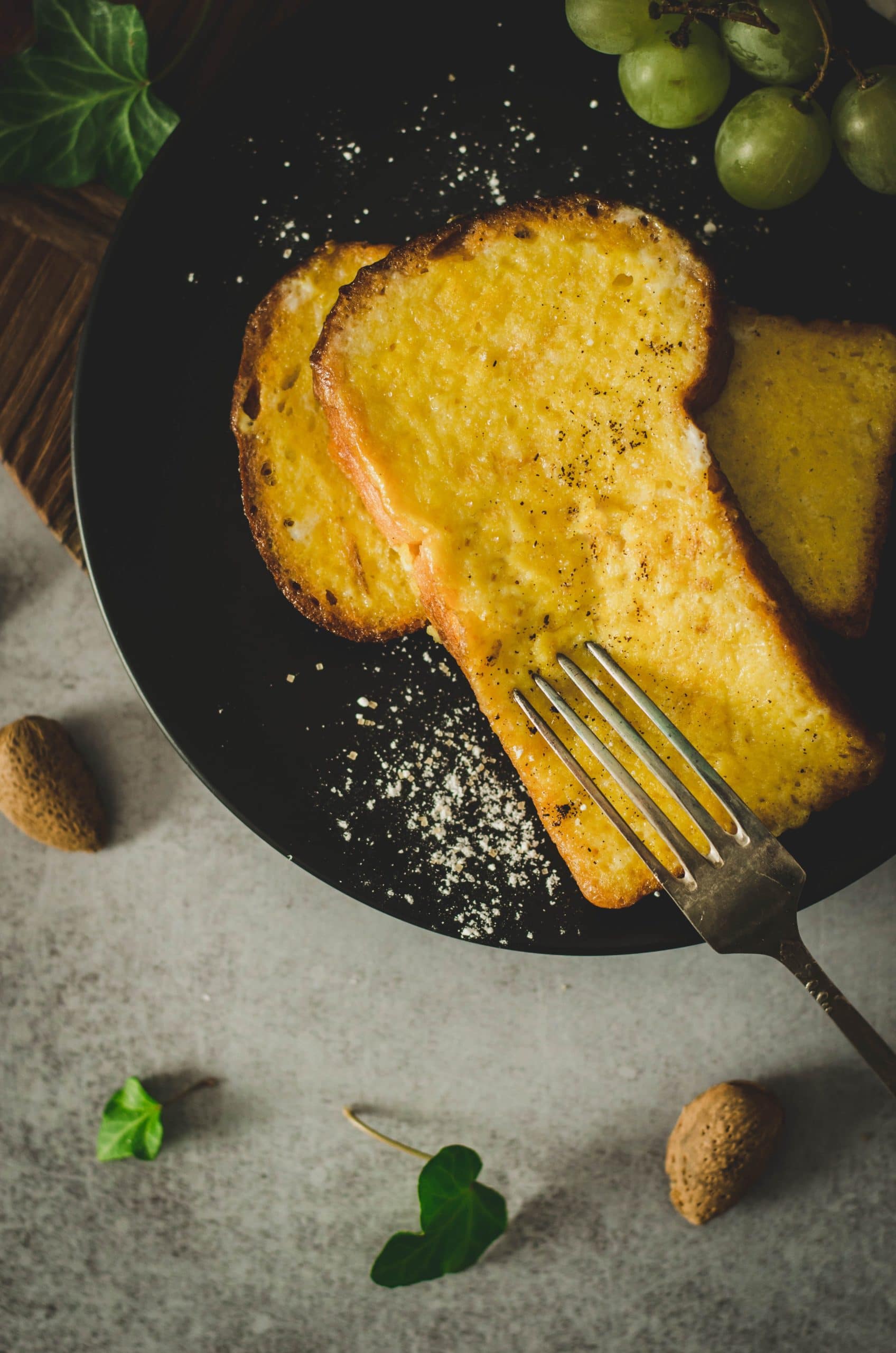 Do you know what "French toast" means ?
It literally means "lost bread", it is stale bread that one recycles into a simple treat by soaking it in a sweet egg batter and browning it in the skillet. This version is a bit more sophisticated, and I use brioche rather than bread. I love it!
What ingredients DO YOU need to make this delicious brioche perdue recipe?
brioche
whole milk
an egg
brown sugar
salt
vanilla extract
flour or cornstarch
butter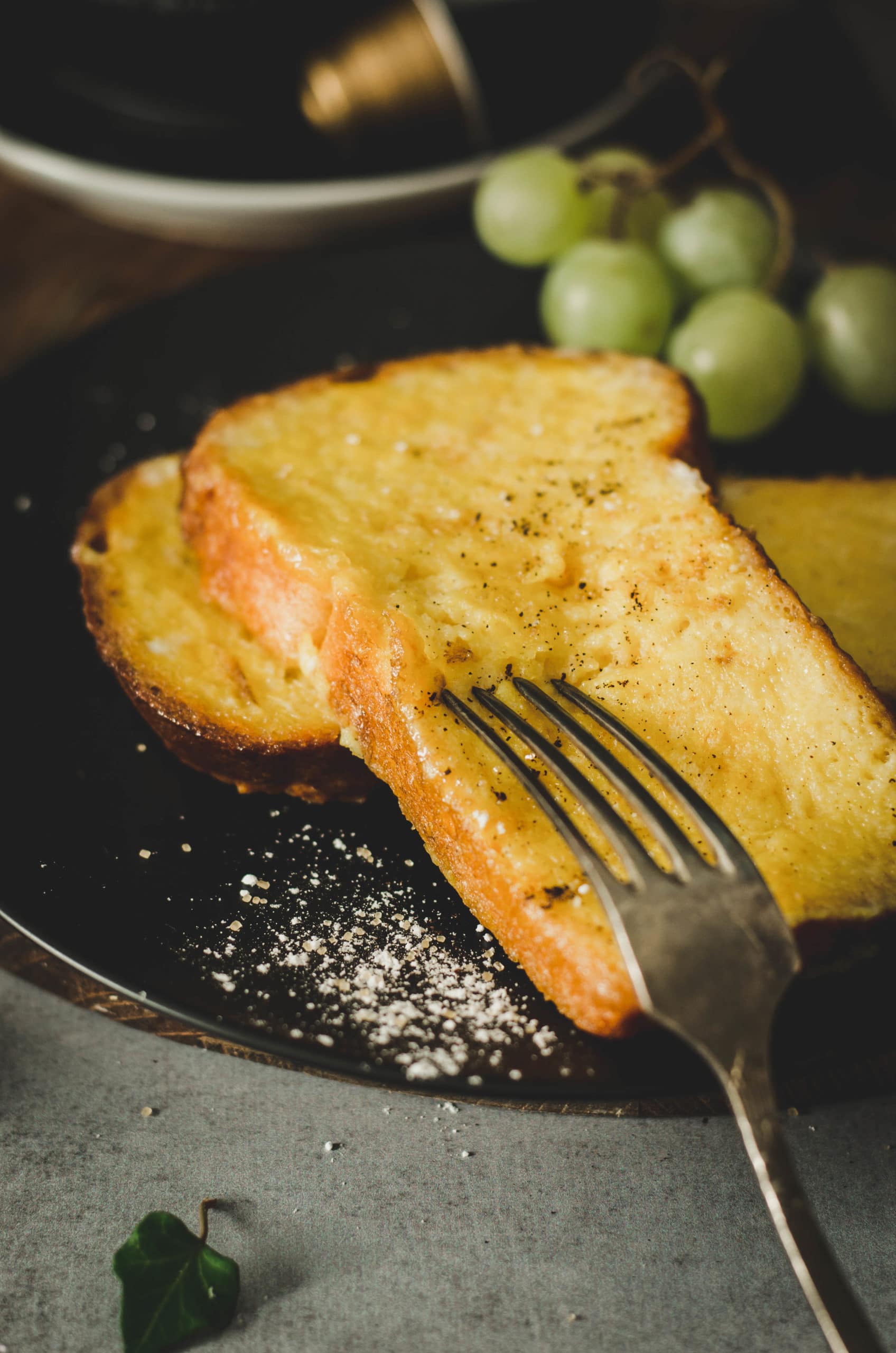 Since I have children, breakfast has really become a ritual moment that we share as a family.
So I often make this recipe for breakfast when I have brioche left over from the day before, whether it's during the week (because it's quick) or on the weekend. Accompanied by a seasonal fruit salad and a cup of coffee, it's ideal.
I have to admit that I used to eat very little breakfast but coffee has always been part of my routine, it really has a special place and helps me start my day well.
But I don't think I'm the only one in this situation, do you? Who doesn't need a little caffeine to start their day?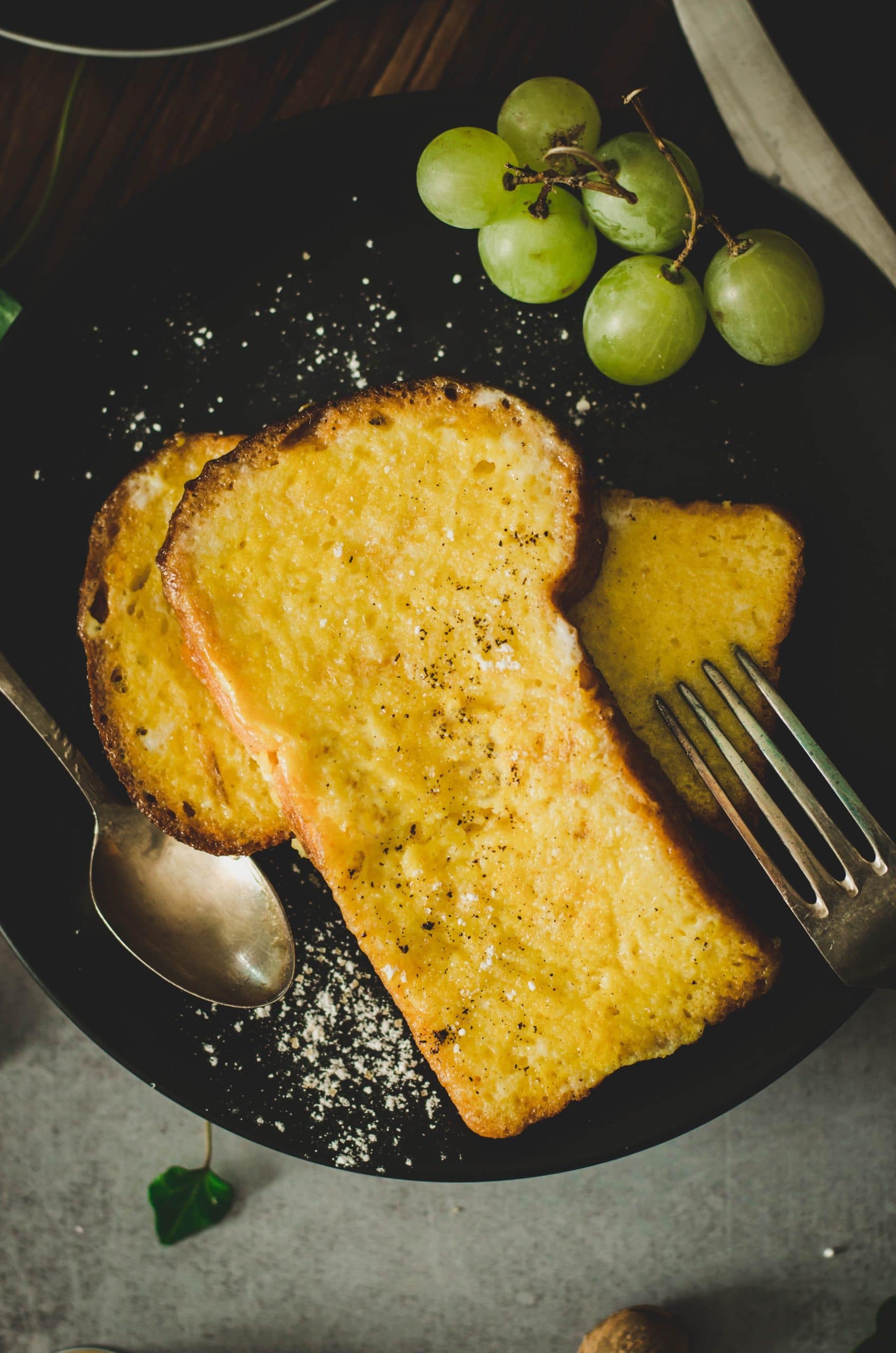 And as I know that you are greedy, I leave you with my recipe of brioche like French toast and do not hesitate to accompany it with a good coffee and a fruit salad, and as we are in autumn, I suggest you: apple, grape, pear and walnut or almond for example…
Here are some other recipe ideas that will be perfect for a great weekend breakfast: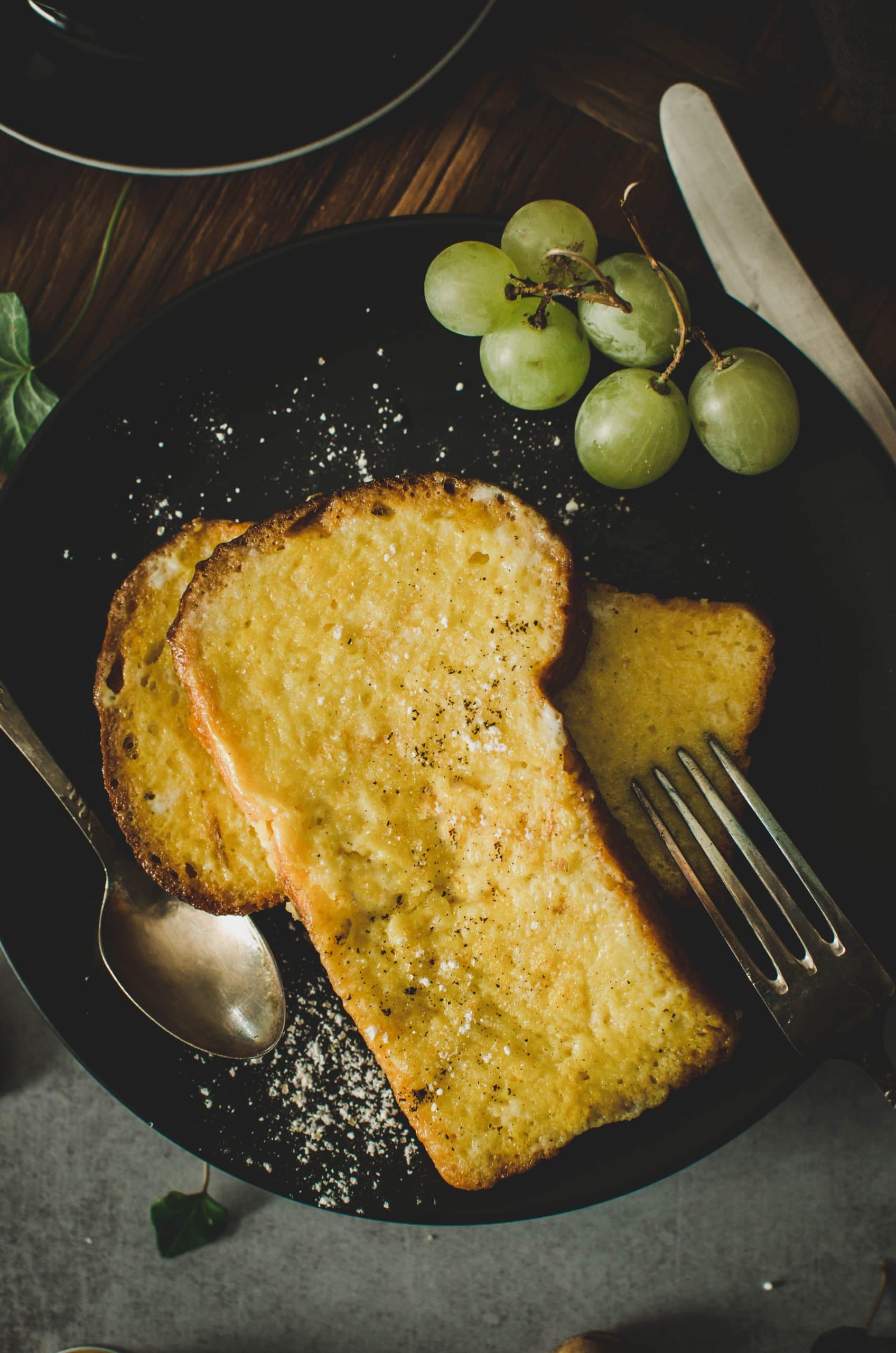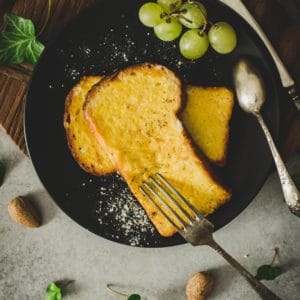 Brioche French Toast
Ingredients
1

homemade brioche, sliced

60

cl

whole milk

1

large egg

1

tablespoon

brown sugar

1

pinch of salt

1

teaspoon

vanilla extract

1

teaspoon

flour or cornstarch

2

teaspoons

butter

1

tablespoon

rum

(optional)
For topping (optional)
brown sugar

cinnamon

Maple syrup

whipped cream
Instructions
In a bowl, whisk eggs until light and fluffy.

In another bowl, mix the flour with a drop of milk to form a paste. This will help incorporate the flour into the milk and egg mixture and prevent lumps from forming.

Add flour mixture, remaining milk, rum, vanilla extract and salt to eggs. Whisk until well blended.

Dip each brioche slice into the mixture, letting it soak for about 20 seconds on each side. Do not leave for too long and only prepare 1 or 2 pieces at a time so that the brioche does not get too wet.

While the brioche is soaking, melt two tablespoons of butter in the hot non-stick skillet. Depending on the size of your pan and your brioche slices, place one or two pieces of brioche in the hot pan, leaving space between each piece. Cook each side for about 2 minutes or until golden brown. Repeat with the rest of the brioche.

Serve with whipped cream, maple syrup, fruit, etc.
If you make my Brioche French Toast recipe and you like it, don't hesitate to tag me on Instagram or on Facebook so that I can see the result and share it myself…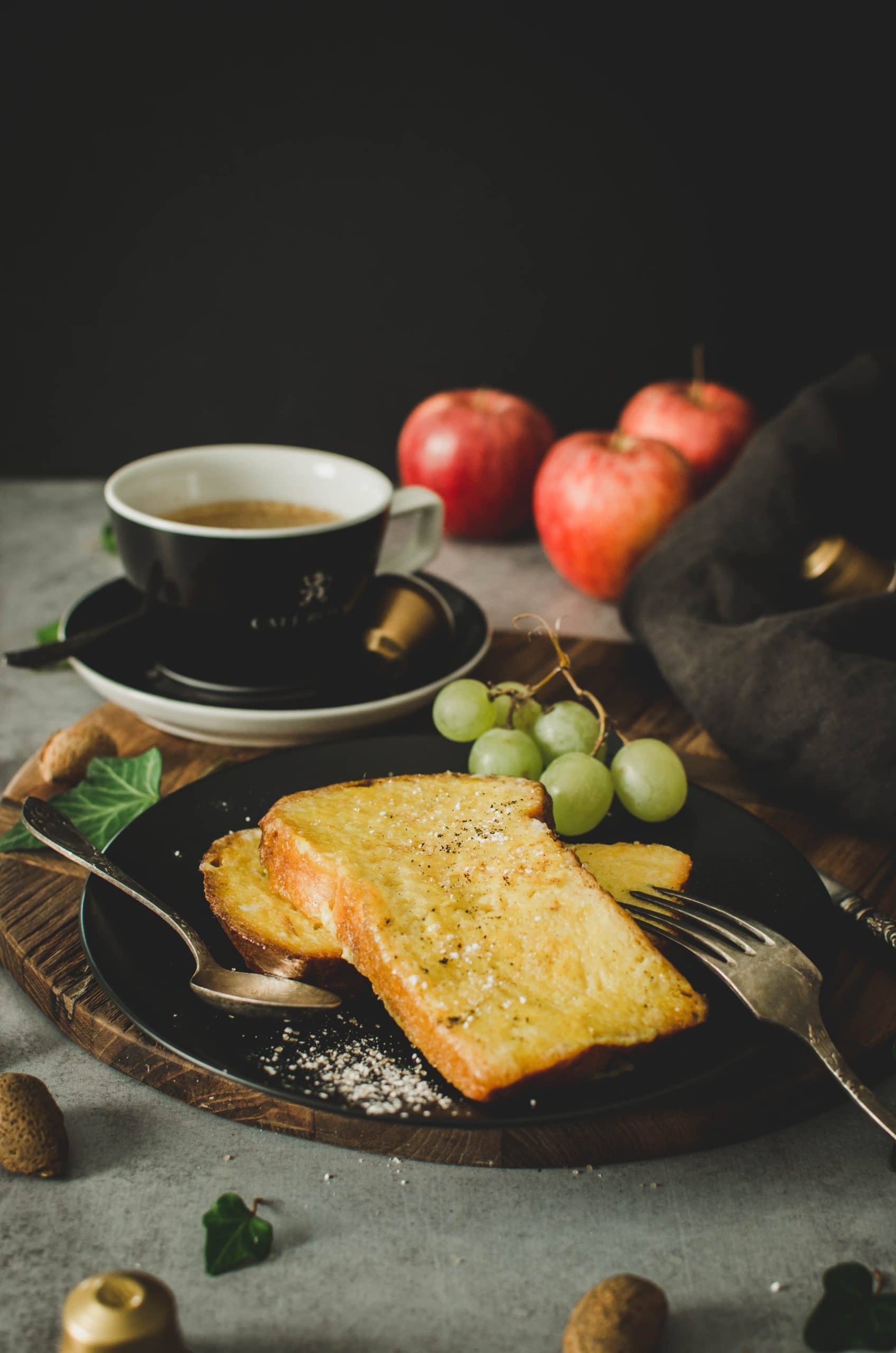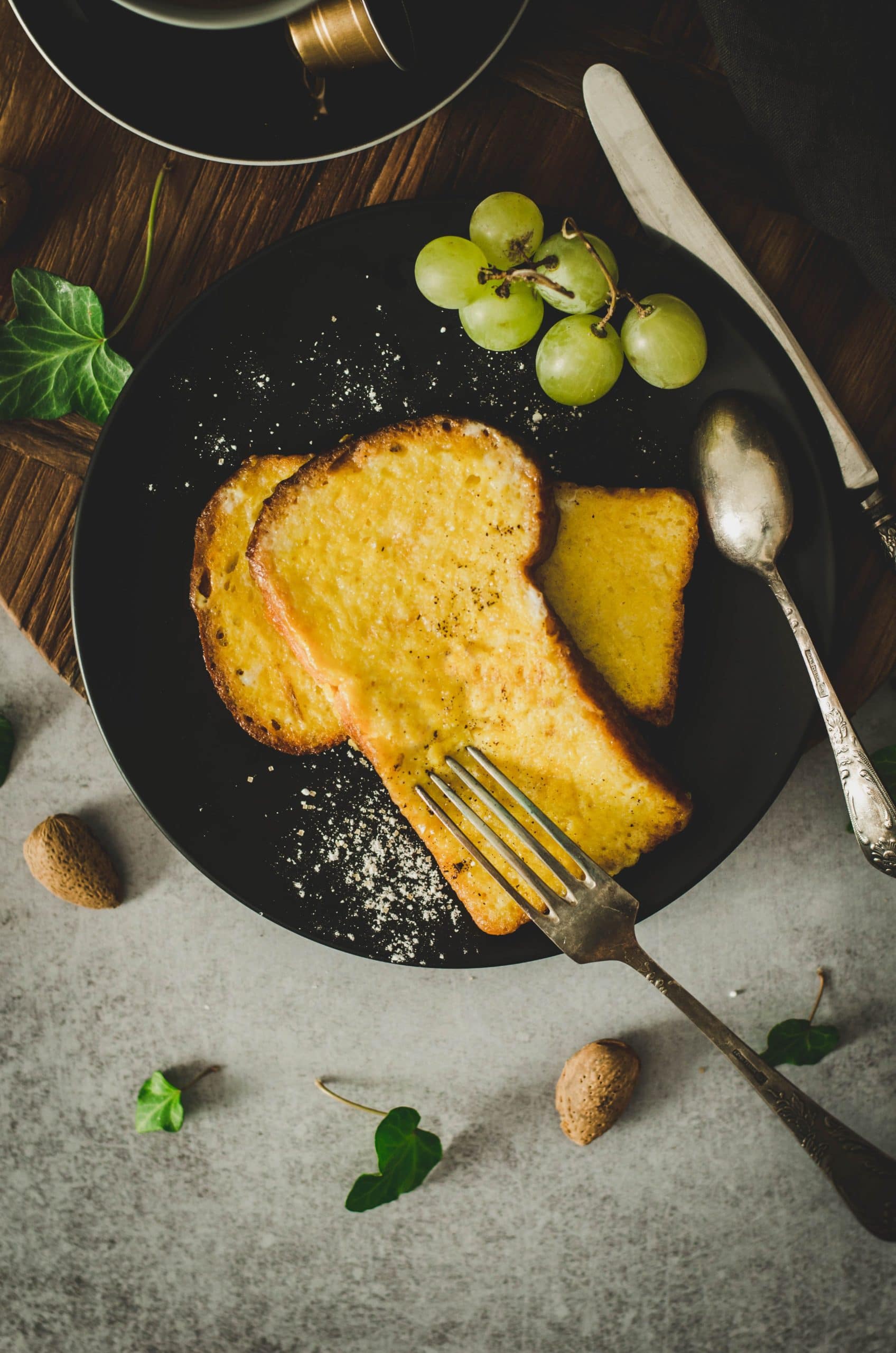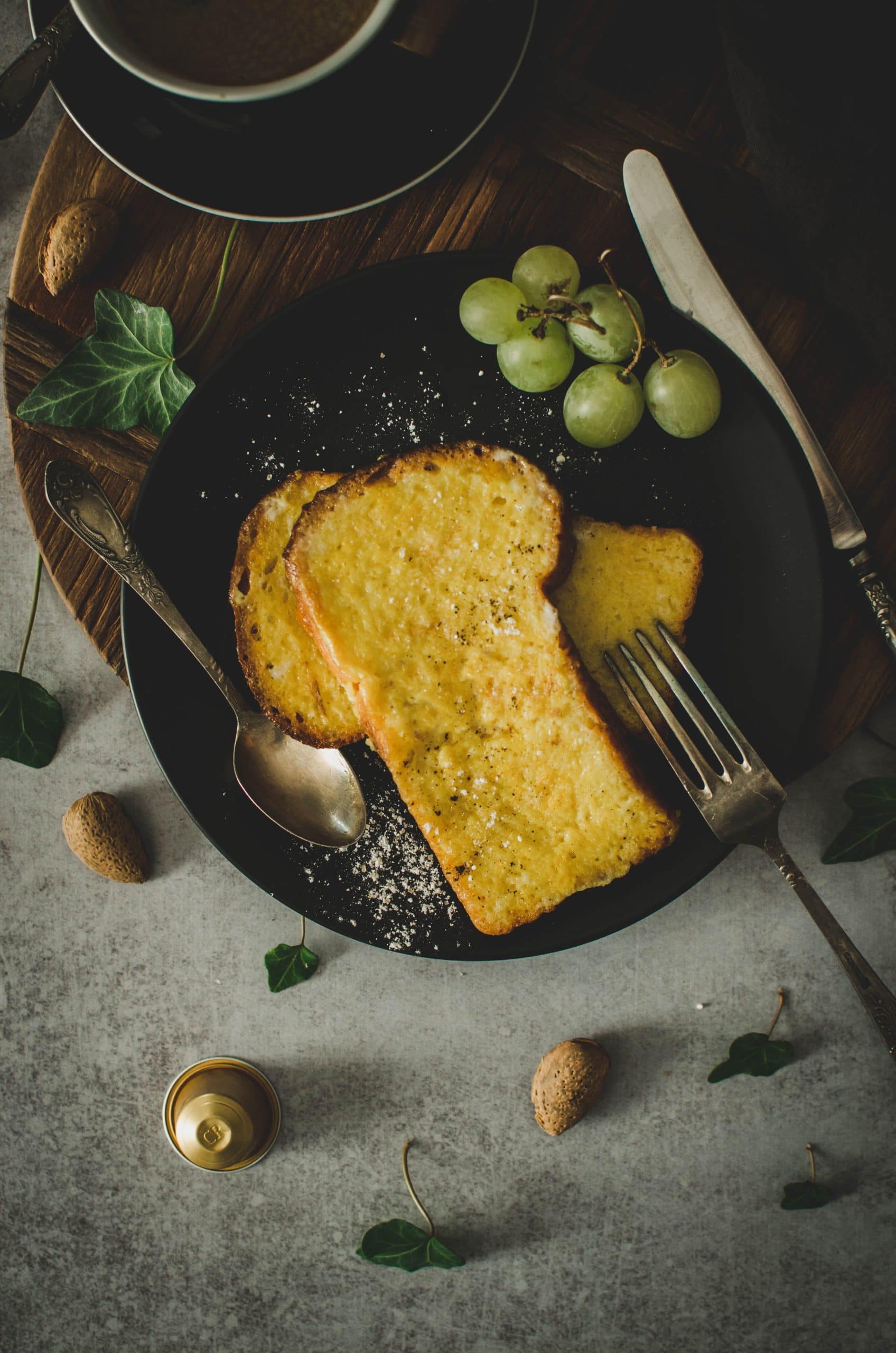 Just to let you know I am French and I translate my recipes, be indulgent if you see syntax errors and do not hesitate to leave me a comment so I can correct it. I hope you will like my recipes and enjoy your visit to my food blog!