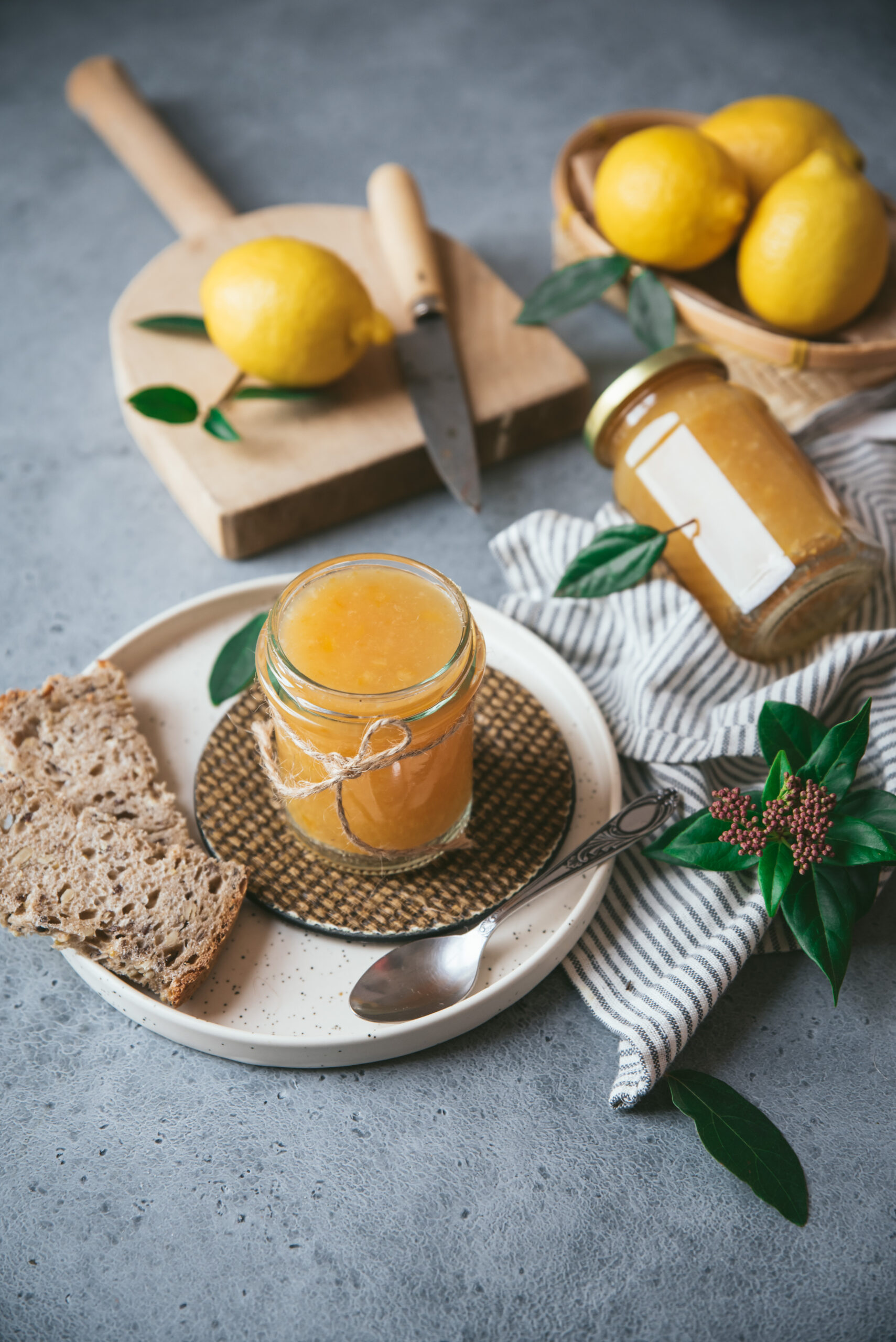 You'll be laughing in the next few weeks because I have my hands full with recipes using lemons! I hope you'll like it! J At the same time it's the height of the season and I love it so why deprive yourself of it… plus I find that the pops of color really brighten up this heart of winter…. So I'm starting with a Lemon and Bergamot Jam recipe that is super simple to make and really, really good.
Any ideas on the next 2 recipes I'll be sharing using lemons? Here's a hint: you have to wait a little longer, it's coming…
Lemon and Bergamot Jam Homemade Recipe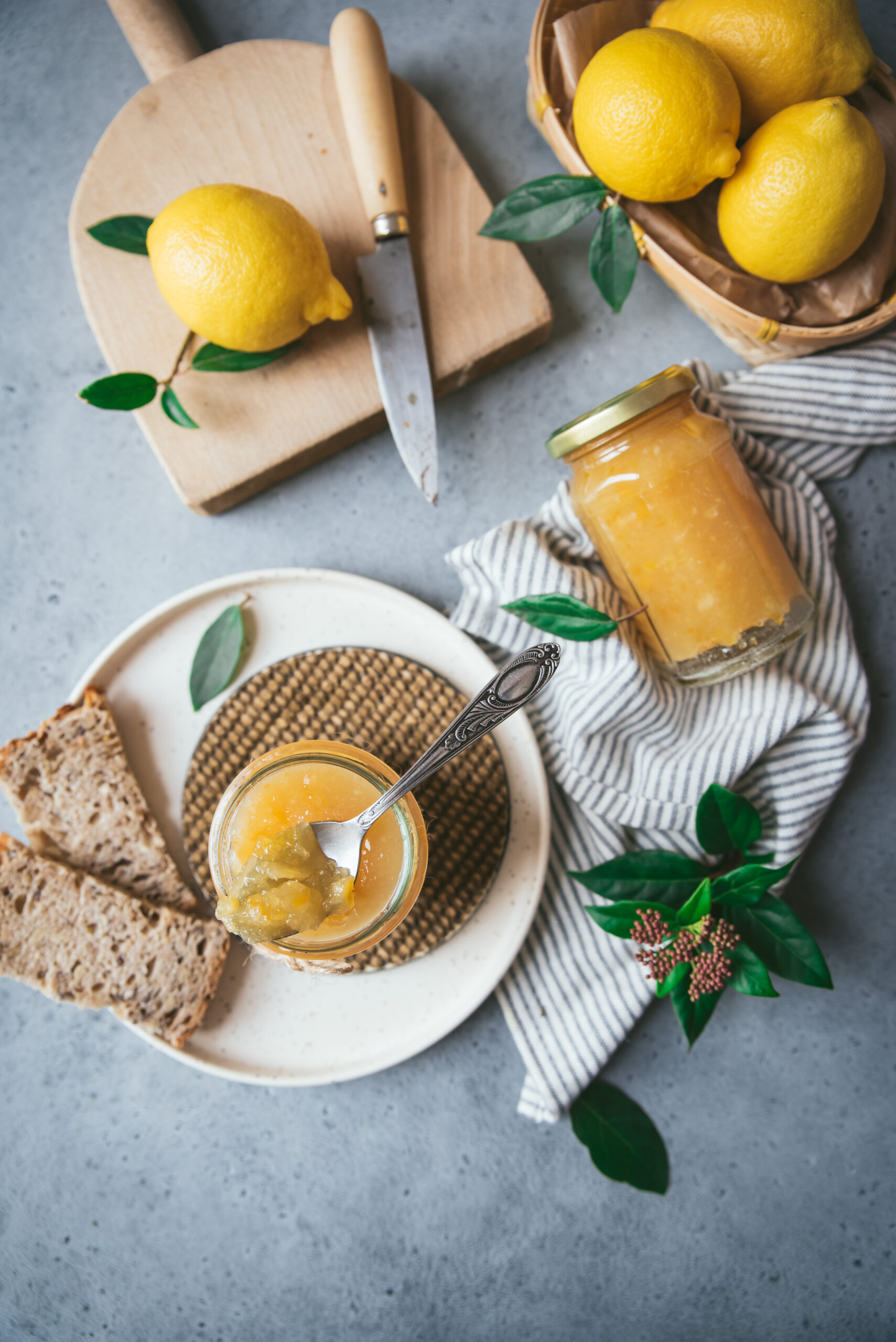 What ingredients do you need to make this lemon jam recipe?
organic lemons
organic bergamots
water
granulated sugar
What is the difference between lemon jam and lemon marmalade?
The term "marmalade" is more often used for citrus fruits, with nice pieces of fruit.
How to sterilize your jam jars?
This is an important step for the cleanliness of your jars but especially for the conservation of your jams. You must soak the jars and the capsules in boiling water and let them dry on a clean cloth.
Which fruits to choose?
Your choice of citrus fruits will really determine the quality and taste of your jam. I choose organic lemons and rinse them in hot water.
Depending on the variety, lemons are not all the same size, an average classic lemon weighs about 120g, and bergamot lemons about 80g, the large Menton lemon weighs about 170g.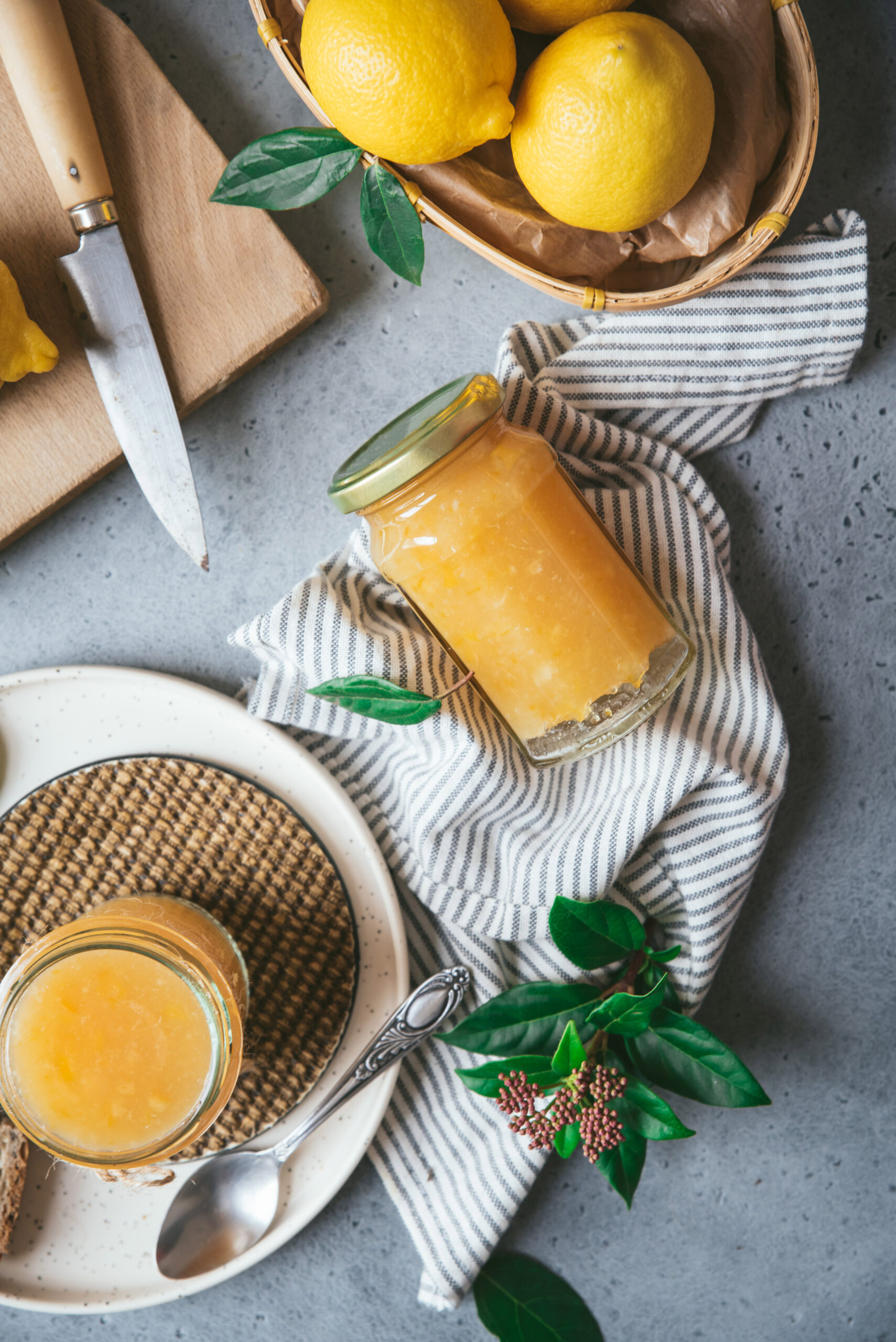 What other homemade jam recipe ideas should you also enjoy?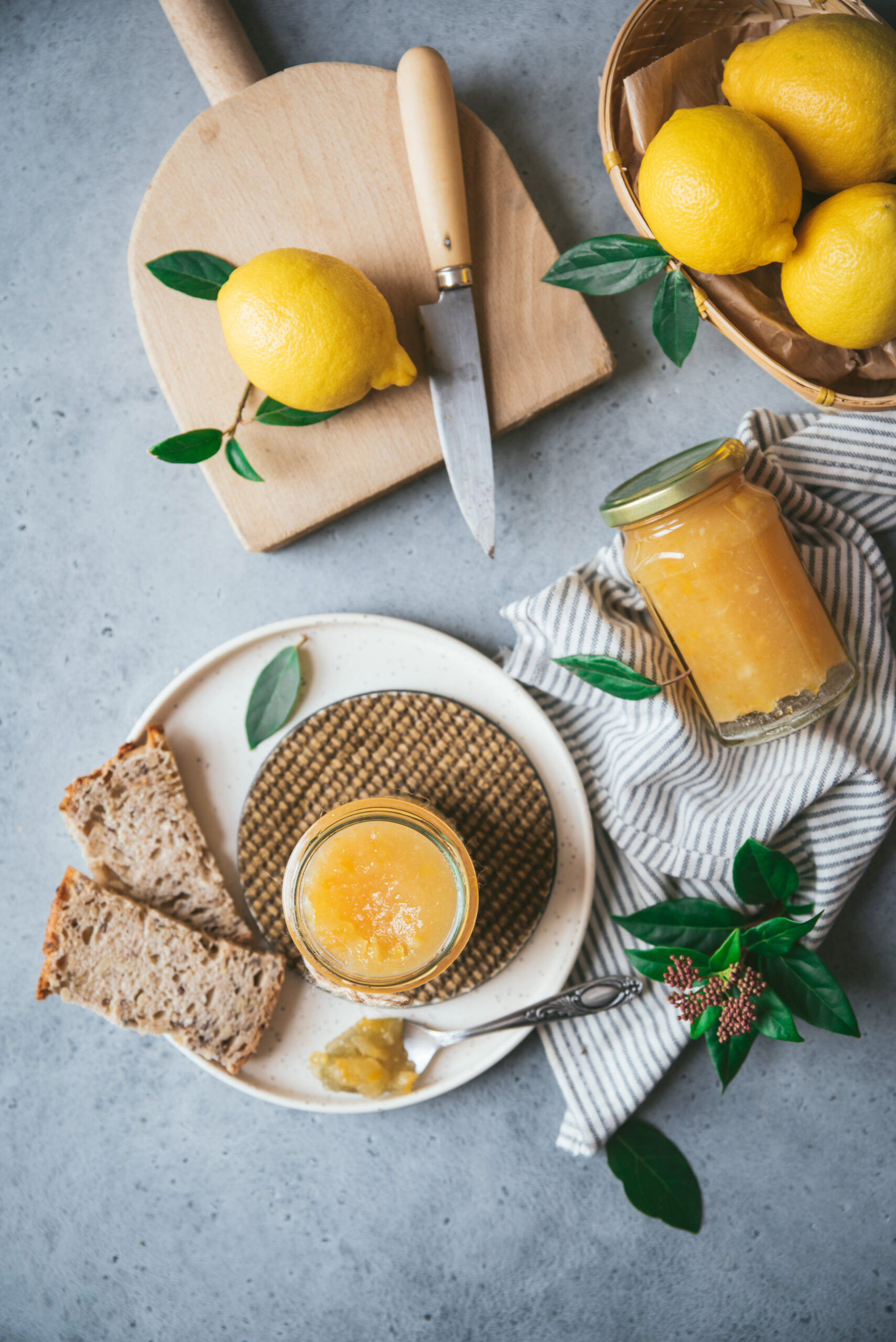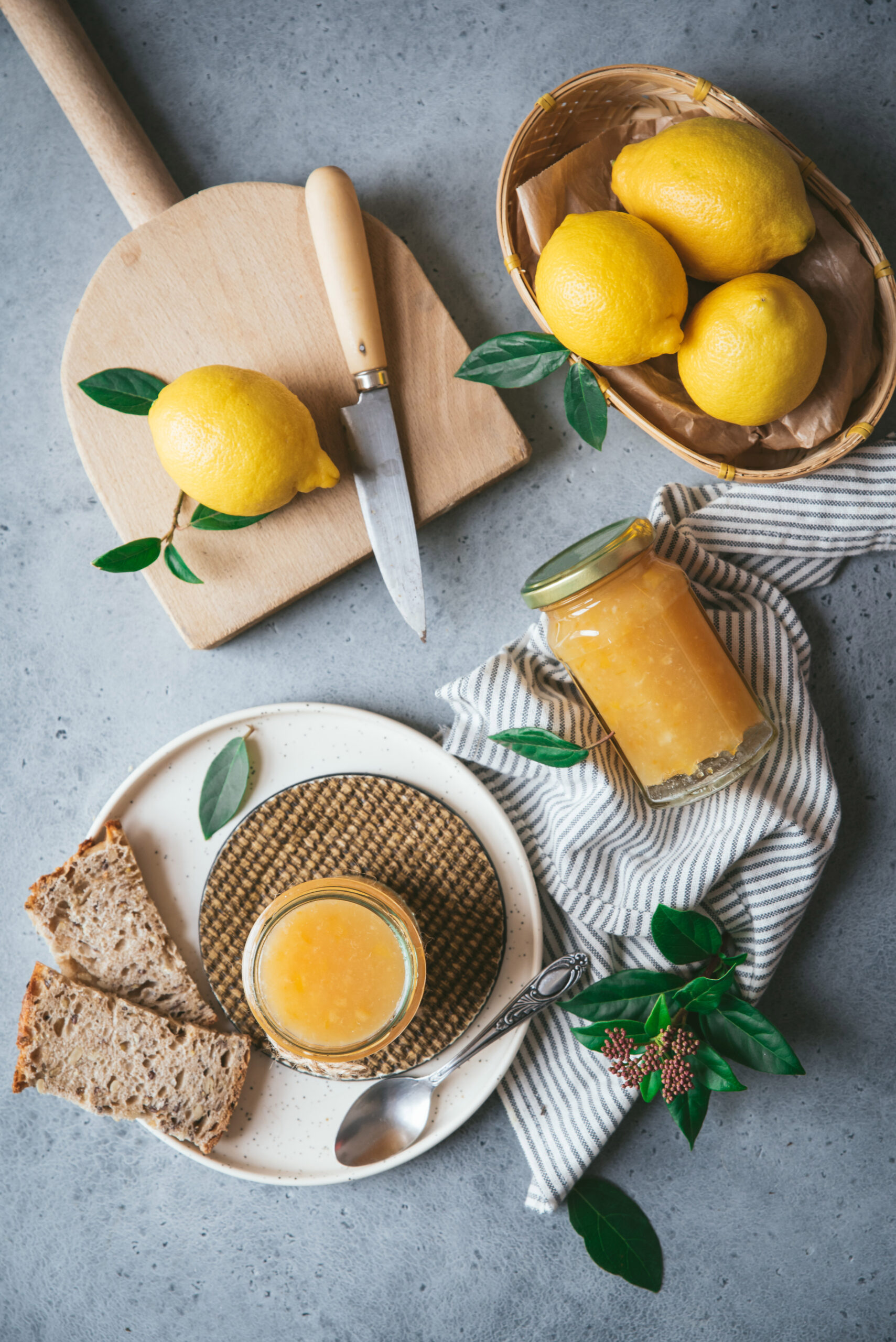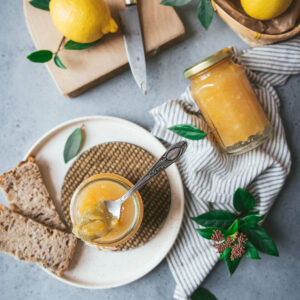 Lemon and bergamot jam
Ingredients
4

organic lemons

2

organic bergamots

2

lemon juice

600

ml

water

600

g

granulated sugar
Instructions
Sterilize your jam jars and lids, then place them on a clean cloth to drain.

Cut the 6 lemons in half and remove the seeds.

Cut the 4 lemons and 2 bergamots into very small pieces. Place them in a large stainless steel saucepan or jam pan.

Squeeze the remaining 2 lemons and pour the juice with the lemon pieces.

Pour in the water and cook for 30 minutes over low heat, stirring occasionally.

Blend coarsely with a stand mixer or food mill, then add the sugar and cook for another 30 minutes.

As with homemade strawberry jam, to know if it is the right consistency, pour a good drop of jam on the top of a plate and tilt it, it should set quickly without falling off the plate.

Fill the jars with the hottest jam possible up to the last line of the thread. Screw on the caps and turn the jars upside down on the tea towel.

Wait until the jam is cold to turn the jars.

Remember to label your jars with the name of your jam and the date of manufacture, then store them in a cool place, away from light.
If you ever make my lemon jam recipe and enjoy it, feel free to tag me on Instagram @tangerinezest so I can see the result and share it back…..
Just to let you know I am French and I translate my recipes, be indulgent if you see syntax errors and do not hesitate to leave me a comment so I can correct it. I hope you will like my recipes and enjoy your visit to my food blog!