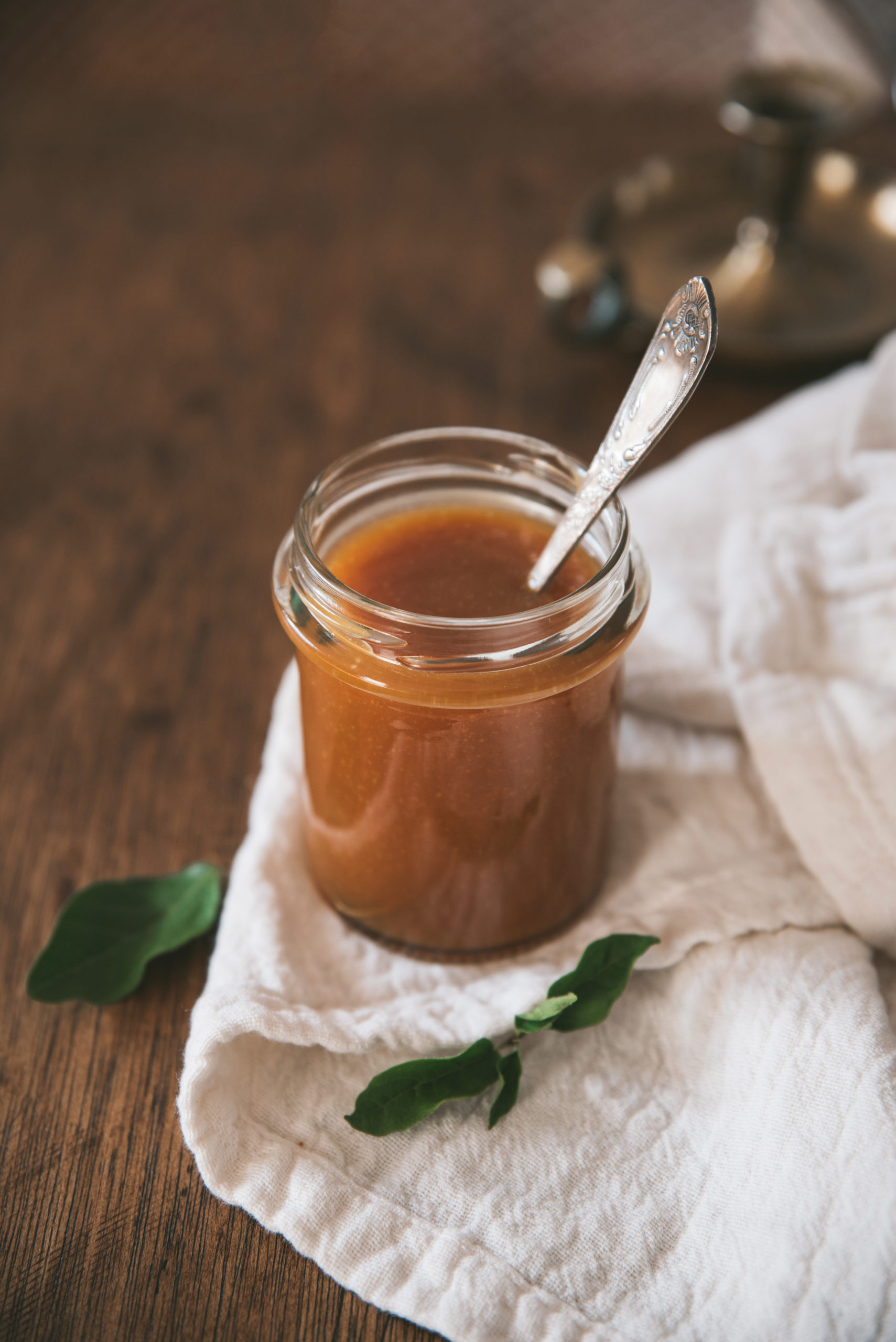 This recipe for homemade salted butter caramel is one of the first I've posted on the blog and it's been a while since I've made it at home! What a mistake, I had almost forgotten how absolutely delicious this recipe is! In fact, I don't even think there are words to describe what a bomb it is 😉
Plus, I found out that my pacifier was falling into a jar of caramel, let her have the jar in front of her and it's done! One could almost say that she is addicted 😉
With the quantities indicated I made 2 small jars like on the pictures and I must tell you that I had a hard time taking my pictures with all these gourmands at home. I actually made this fudge 10 days ago and it's already gone.
I had forgotten how quick and easy it is to make so I think it will be back on the agenda this weekend, especially since this fudge goes so well with the desserts we make this time of year. By the way, I took the opportunity to make my apple walnut pie again and putting a good spoonful of it is irresistible!
Salted Butter Caramel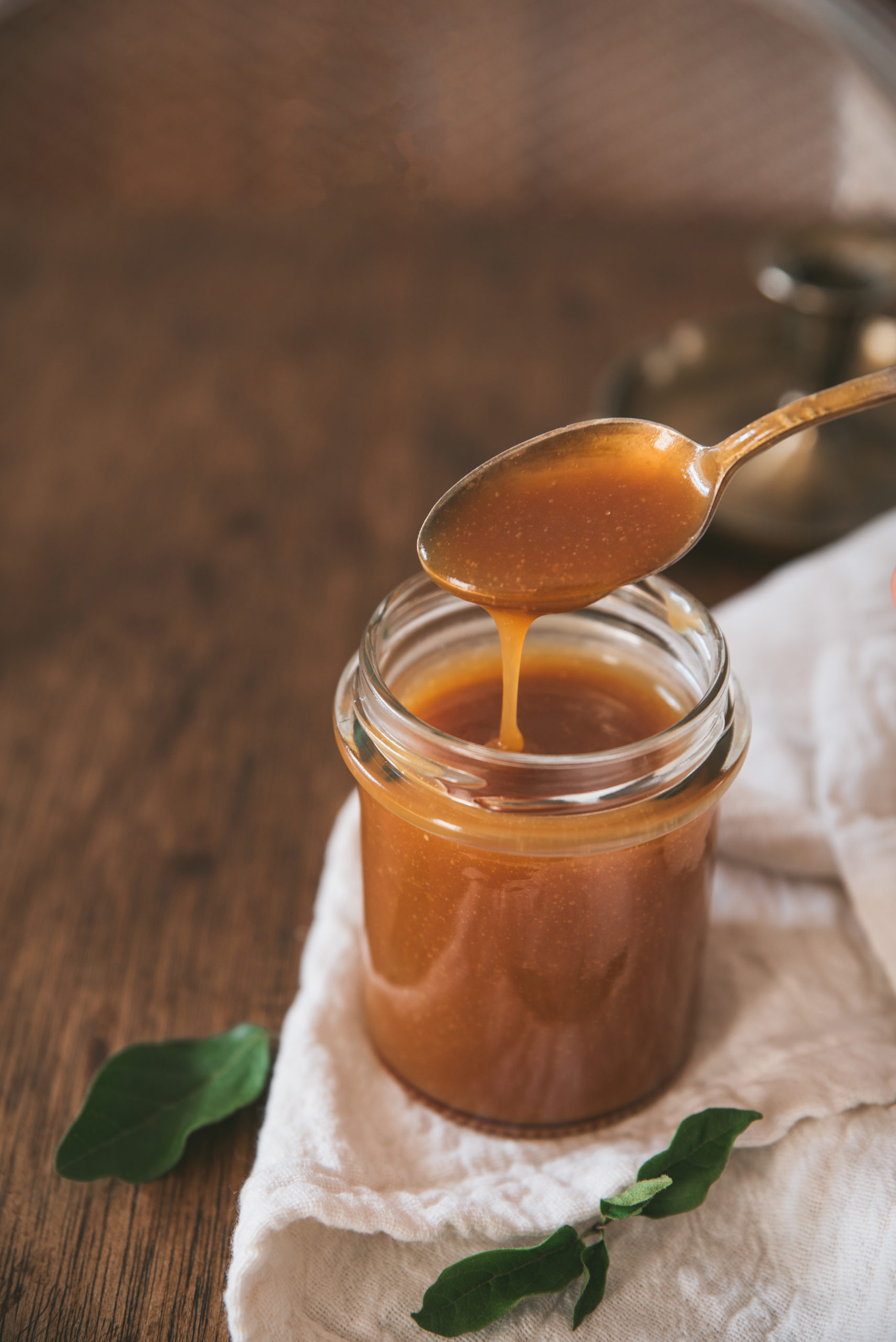 What ingredients will you need to make this delicious homemade Salted Butter Caramel recipe?
powdered sugar
semi-salted butter
full cream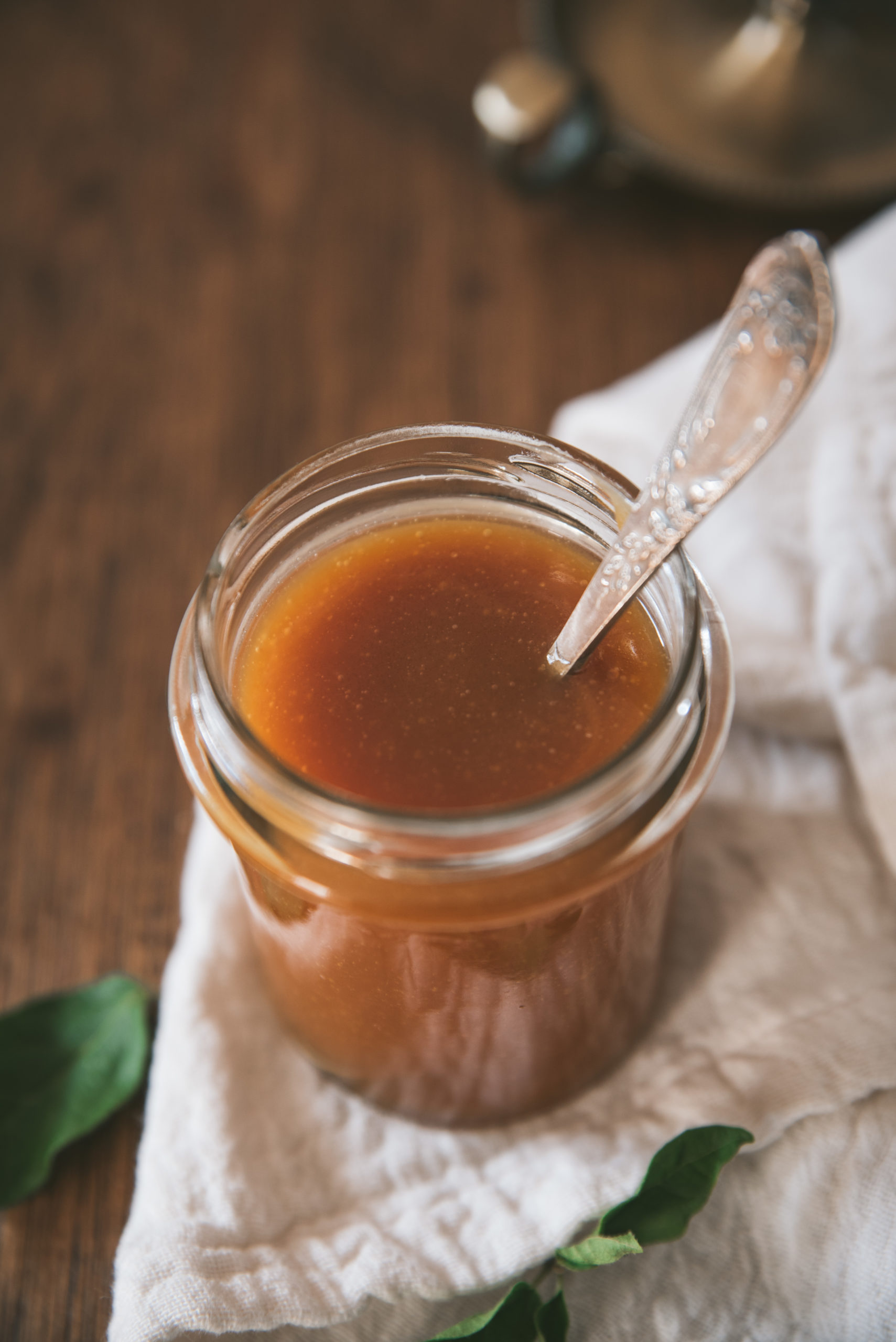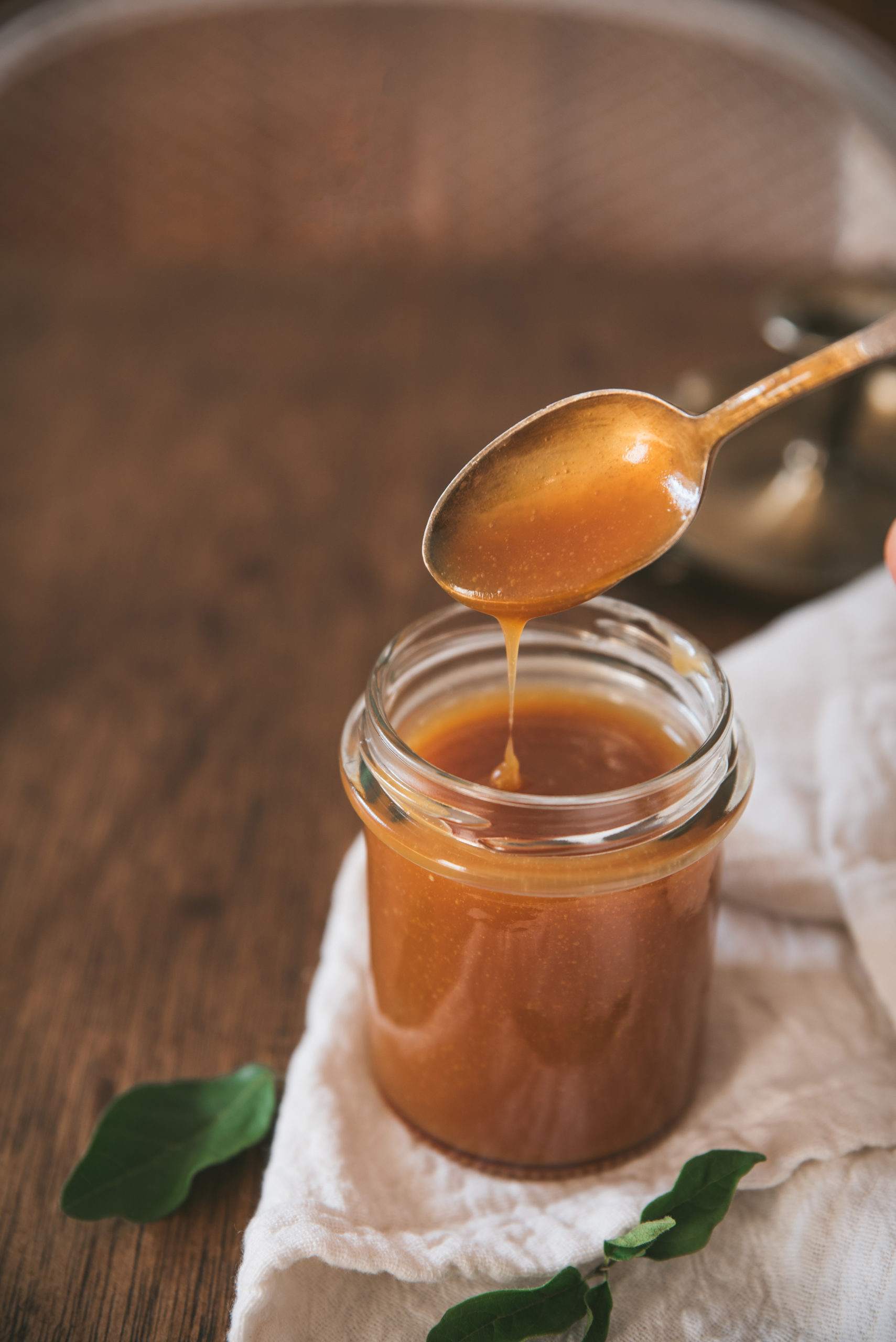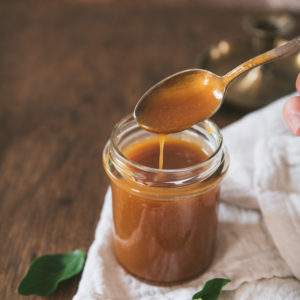 Salted Butter Caramel
Ingredients
150

g

powdered sugar

80

g

semi-salted butter

20

cl

full cream
Instructions
In a large saucepan, pour in the sugar and heat over medium heat to a dry caramel. The sugar will start to dissolve, become liquid and then turn into an amber liquid: this takes about 3 or 4 minutes.

I recommend stirring as little as possible, if at all, because otherwise it will tend to crystallize.

Meanwhile, in another small saucepan, heat the liquid cream and keep it on very, very low heat.

As soon as the sugar has turned into caramel, remove the pan from the heat and gradually add the cream, stirring briskly.

Be careful of any splashes.

When the broth has settled, add the butter and stir again until the mixture is moderately liquid.

If the caramel doesn't seem thick enough, return the pan to low heat and stir until you reach your desired consistency.

Personally, I like it a little thick.

Pour into an airtight glass jar, seal and store in a cool place.
If you ever make my Salted Butter Caramel homemade recipe and you like it, don't hesitate to tag me on Instagram @tangerinezest so I can see the result and share it myself…
Here are some other ideas of recipes where this salted butter caramel sauce will be perfect, but I don't doubt your initiative and your imagination on this subject 😉
You can also imagine dessert mousses or in most of your fruit or chocolate pies…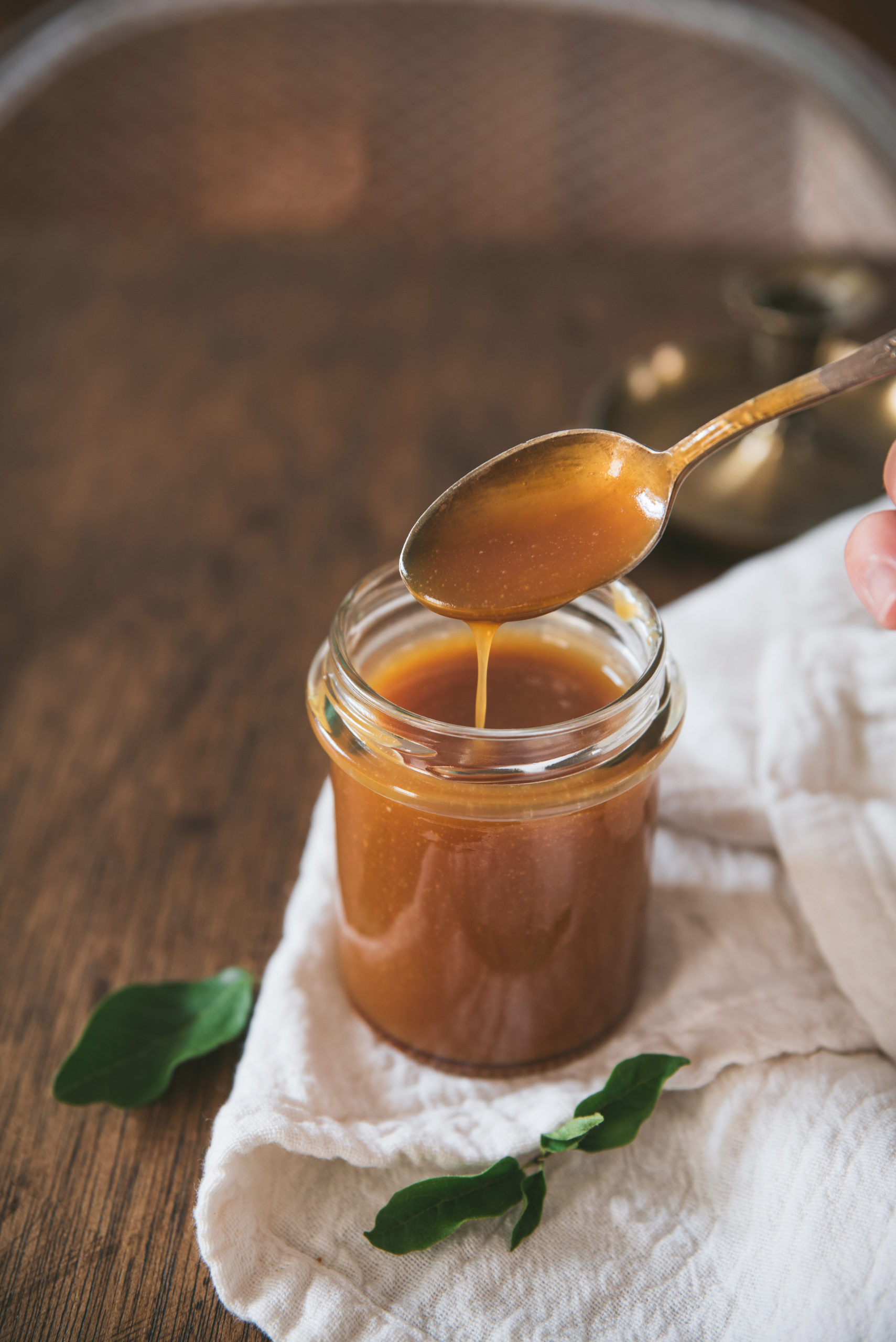 Just to let you know I am French and I translate my recipes, be indulgent if you see syntax errors and do not hesitate to leave me a comment so I can correct it. I hope you will like my recipes and enjoy your visit to my food blog!