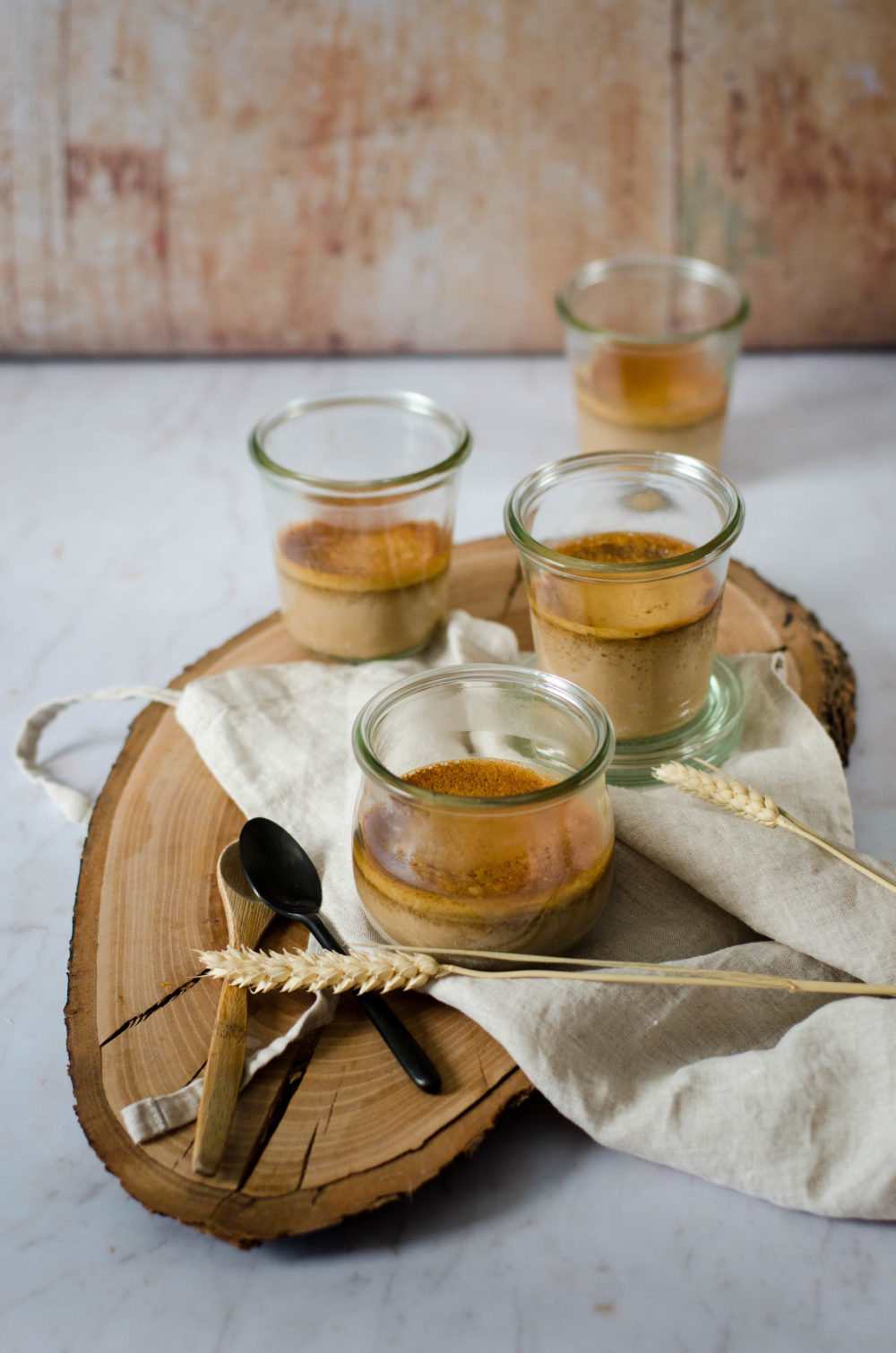 At this time of year, I don't know about you, but my cooking revolves around gourmet recipes (as you've already seen with my latest chocolate bar recipe) or cheese-based recipes of all kinds. In fact, I served this Chocolate and Coffee Cream dessert recipe after a mac and cheese.
Finally, there was also a delicious clementine sorbet. You can always make soups and mixed salads, but on this particular evening, I really needed something sweet and gourmet.
Initially, I was going to make a chocolate cream, but I had the idea of adding a full-bodied espresso. It really was the idea of the century (or at least of the week!), because it was so good!
For the coffee, I wanted to try a real espresso. It works very, very well. As I didn't want to risk liquefying my preparation too much, I used my espresso machine.
I did what I would have done to make a double coffee, but I only used it for the equivalent of an espresso. The result was a well-concentrated coffee, perfect for this fragrant but not too runny dessert.
Chocolate and Coffee Cream Dessert Recipe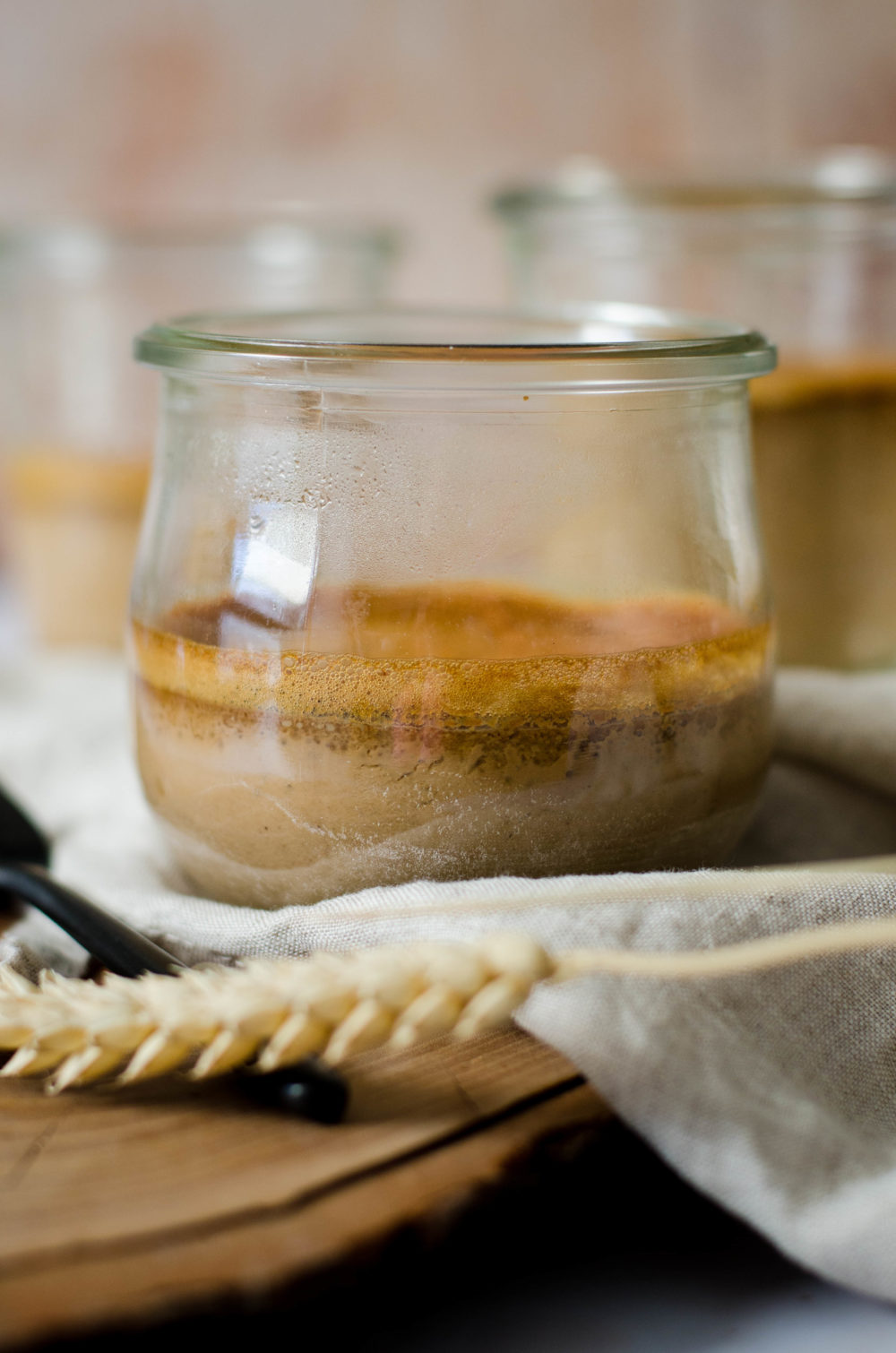 Speaking of espresso machines, have you ever used a Delonghi coffee machine, for example?
I've heard good things and I'm quite intrigued because I'm delighted with mine from the same brand, which takes up little space and makes delicious coffee, but I'd be tempted…
You will also see that in this recipe I used 4 egg yolks and I can already see your question coming! But what to do with egg whites?
Well, I'll tell you the answer in the next episode… Don't hate me… but I'm sure you have a good idea, it's easy!
What ingredients doyou need to make this recipe?
milk (whole or semi-skimmed)
whole liquid cream
egg yolks
a strong espresso
dark chocolate
powdered sugar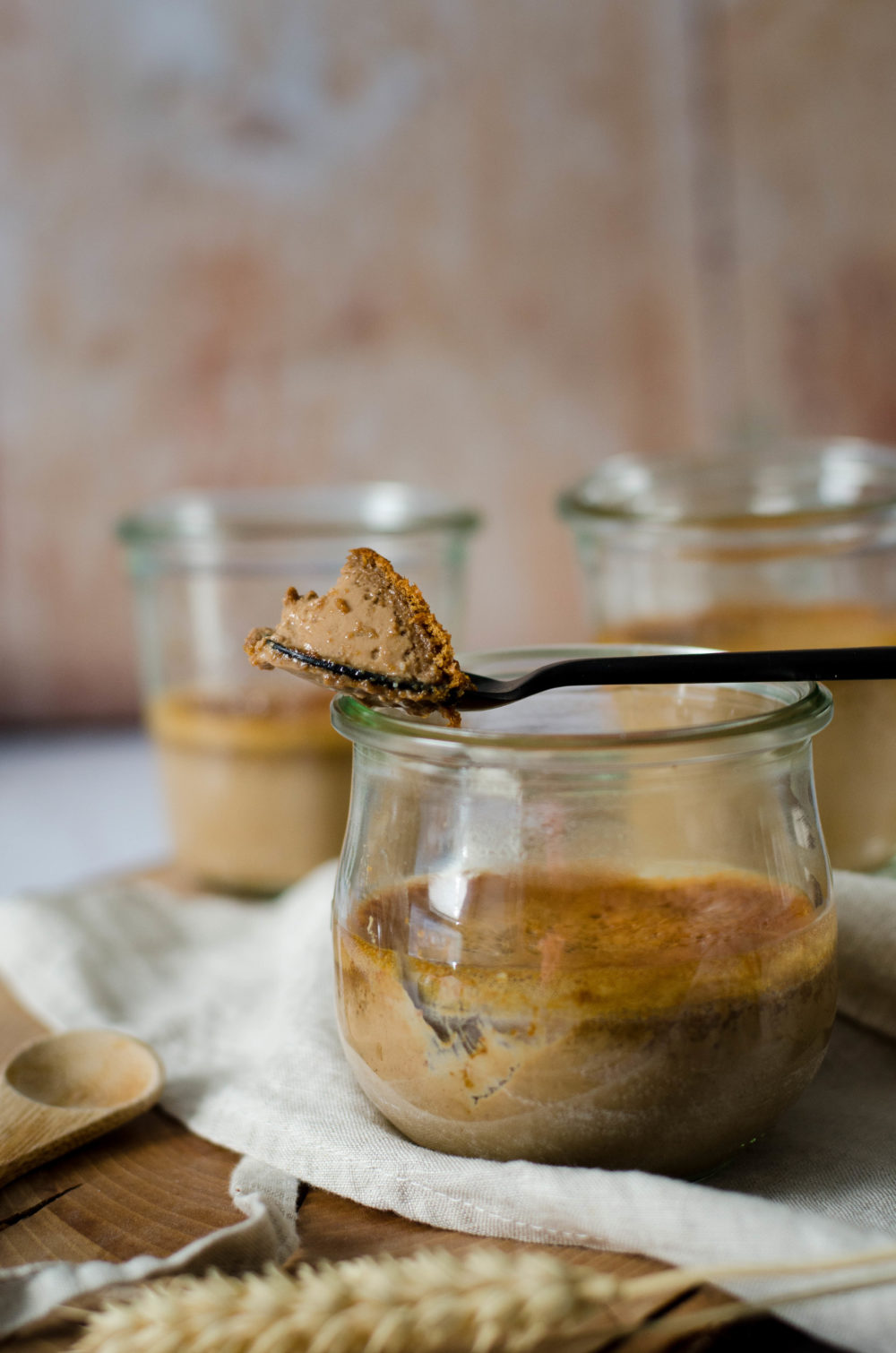 Here are some dessert recipe ideas you should enjoy: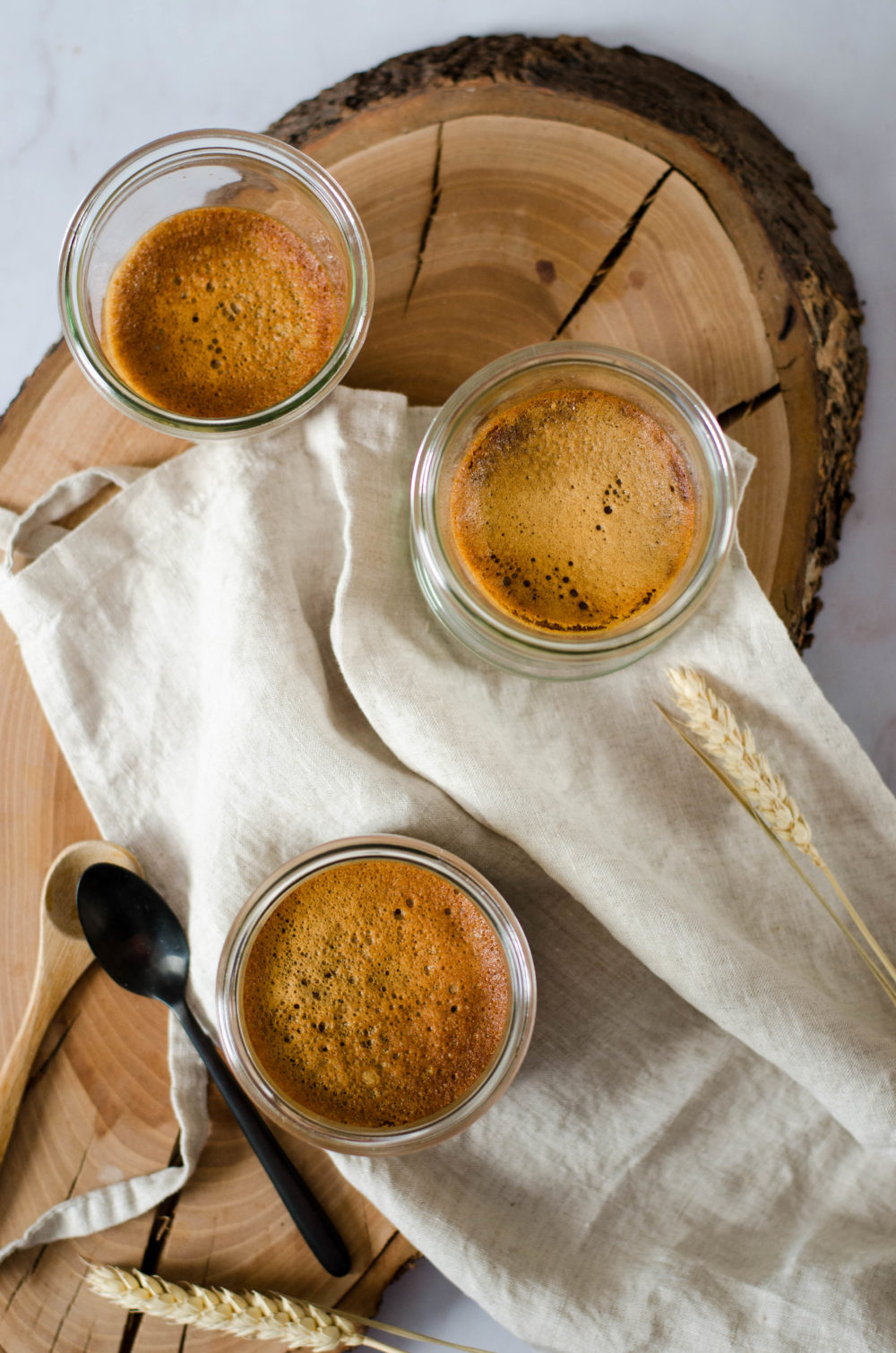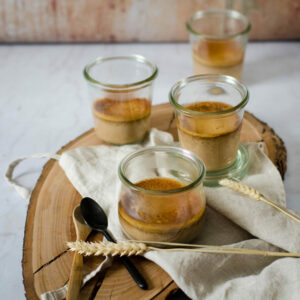 Chocolate and coffee cream dessert
Ingredients
20

cl

milk

(whole or semi-skimmed)

20

cl

whole liquid cream

4

egg yolks

1

strong espresso

50

g

dark chocolate

50

g

caster sugar
Instructions
Preheat your oven to 160°C.

Pour the milk, cream into a saucepan as well as the coffee and the chocolate squares. Heat over low heat and stir regularly.

Meanwhile, whisk the yolks and sugar until the mixture becomes light and fluffy.

Then pour the hot milk over the egg-sugar mixture. Mix well with a whisk at the same time to avoid cooking the eggs and making them set.

Pour this mixture into ramekins. Place them in a gratin dish and pour water halfway up the ramekins.

Bake for 35 to 40 minutes.

Let them cool, cover them then refrigerate them for at least 10 hours.
If you ever make my homemade Chocolate and coffee cream dessert recipe and you like it, don't hesitate to tag me on Instagram @tangerinezest so I can see the result and share it myself…
Finally, just to let you know I am French and I translate my recipes, be indulgent if you see syntax errors and do not hesitate to leave me a comment so I can correct it. I hope you will like my recipes and enjoy your visit to my food blog!