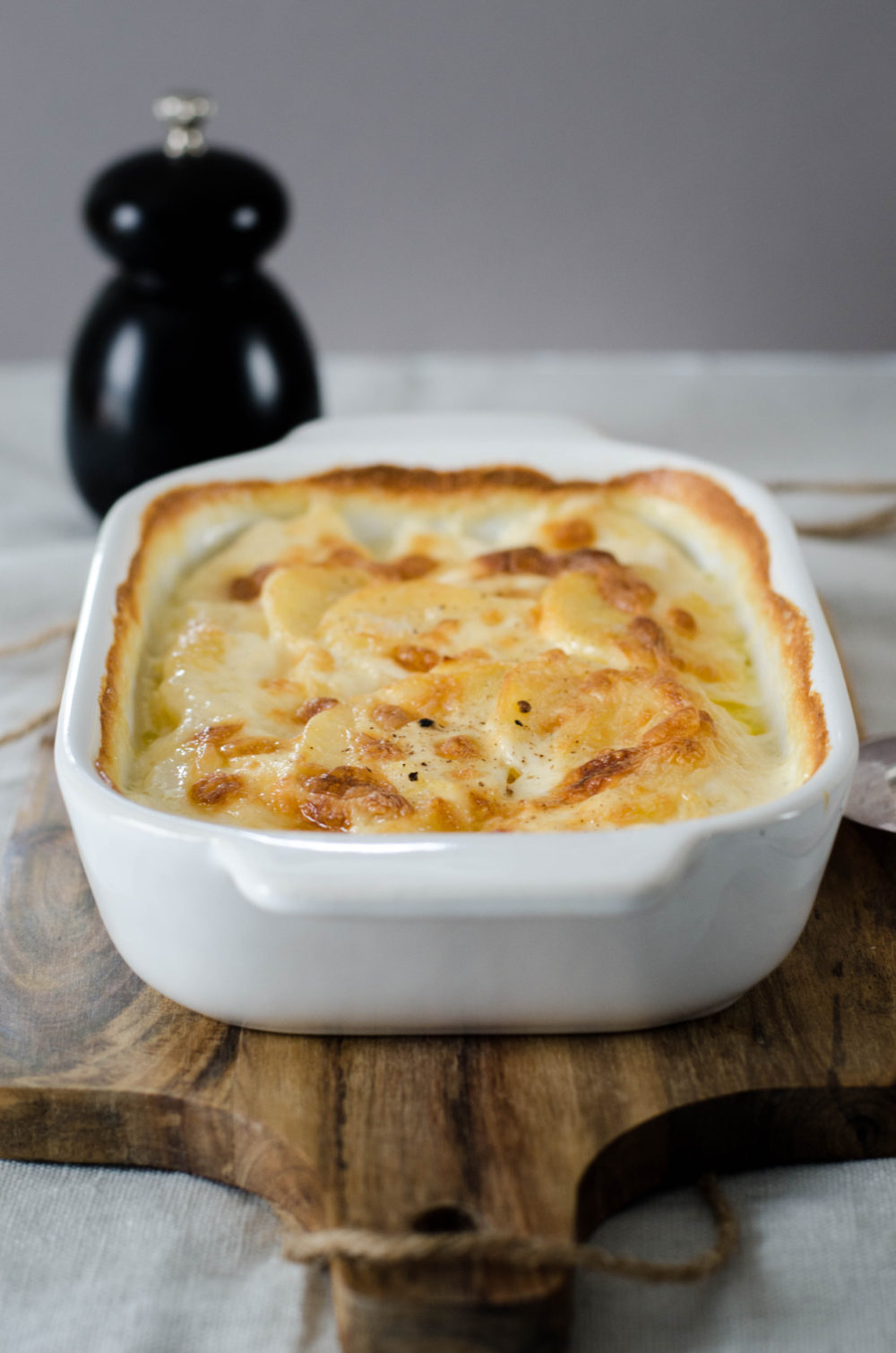 You will find here the recipe of a great classic of our region, we could almost say THE great classic. A treat to share with your family, like us last weekend… I like to serve this French Gratin Dauphinois with a filet mignon with mustard, or veal stew, or with poultry or beef rib, but it can also be simply accompanied by a good green salad.
But be careful, unlike some recipes where cheese is added, in the real gratin dauphinois, no cheese is added. You will see, there is really no need for it to make it tasty…
The quality of the ingredients is important, let's not deny it… I don't cook much with whole milk or whole cream, but I must admit that for the gratin dauphinois, it is always better, even essential!
The choice of potatoes is not to be neglected either. You need potatoes for gratin, that is to say with firm flesh and without sweet taste. So, which potatoes should you choose for a gratin dauphinois? Varieties like bintje, charlotte, annabelle or amandine potatoes, for example, are ideal.
I summarize the secrets to making a good gratin dauphinois: potatoes, whole milk and cream, a bit of garlic for flavour and slow cooking.
So, are you ready to try or try again the real recipe for gratin dauphinois? It is totally foolproof!
French Gratin Dauphinois Homemade Recipe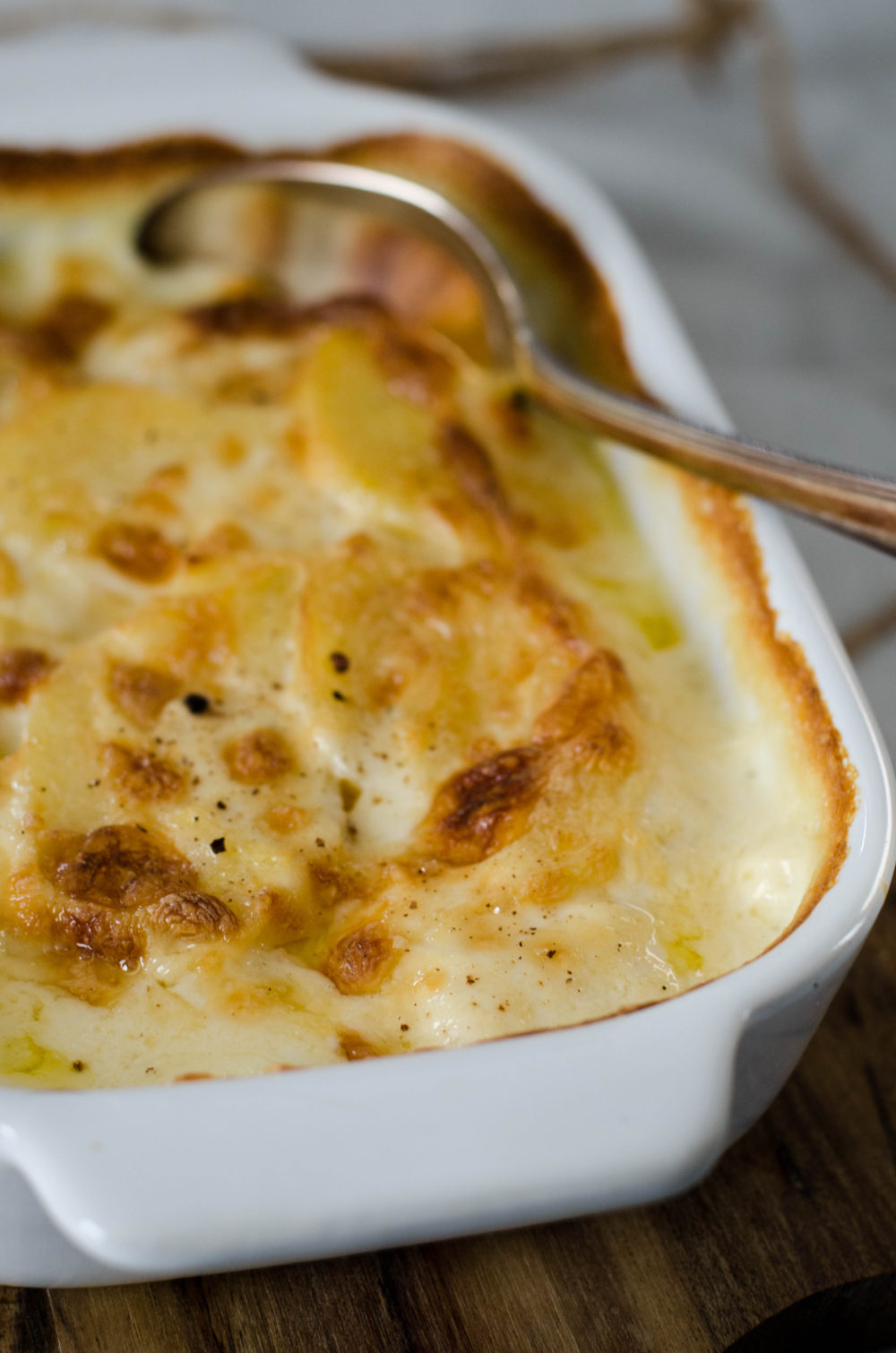 WHAT INGREDIENTS DO YOU NEED TO MAKE THE REAL French gratin dauphinois RECIPE at home?
butter
garlic
whole cream
whole milk
salt and pepper
nutmeg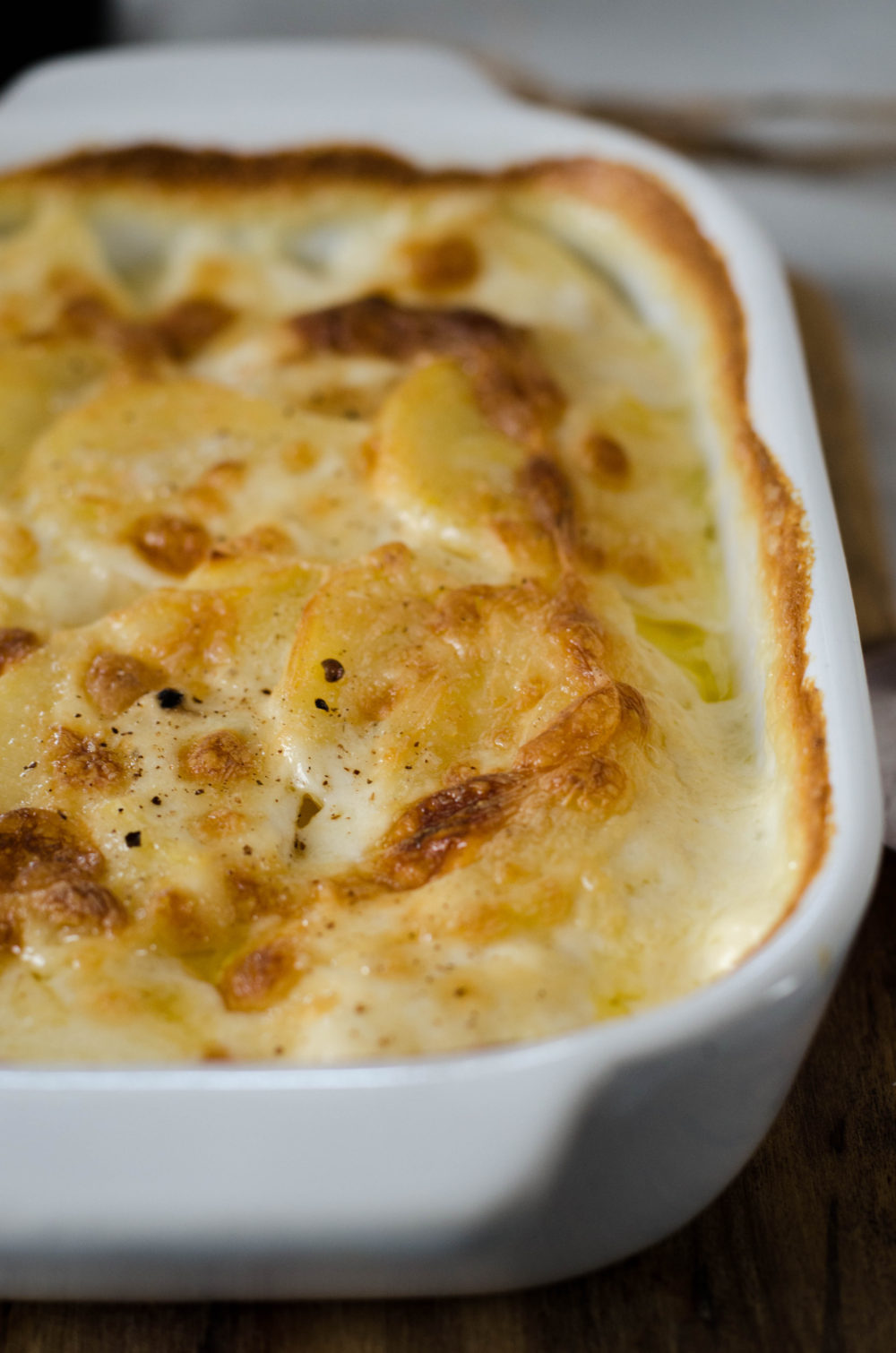 What are the questions I am most often asked when making this gratin dauphinois recipe at home?
Is it necessary to put grated cheese in a gratin dauphinois?
No, not at all! When the gratin is cooked, a small crust of cream forms on the surface and it is absolutely delicious. That's enough in itself. The cheese distorts the gratin dauphinois and makes it more fatty.
Should I pour the cooking milk from the potatoes into the gratin?
Normally, they should have absorbed some of it, but don't use any, your gratin will be too liquid. I roughly skim the potato slices with a skimmer and place them in my casserole dish.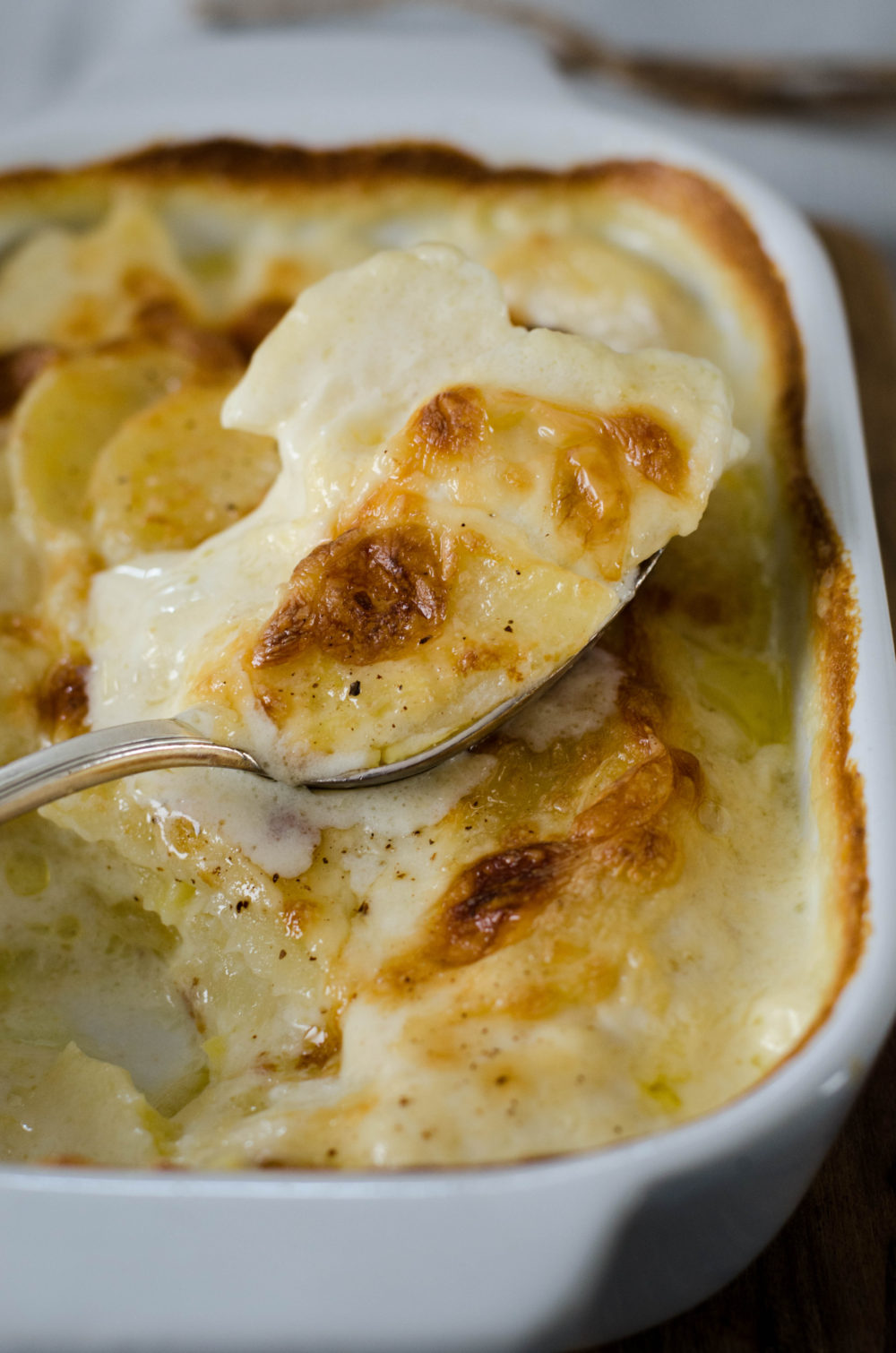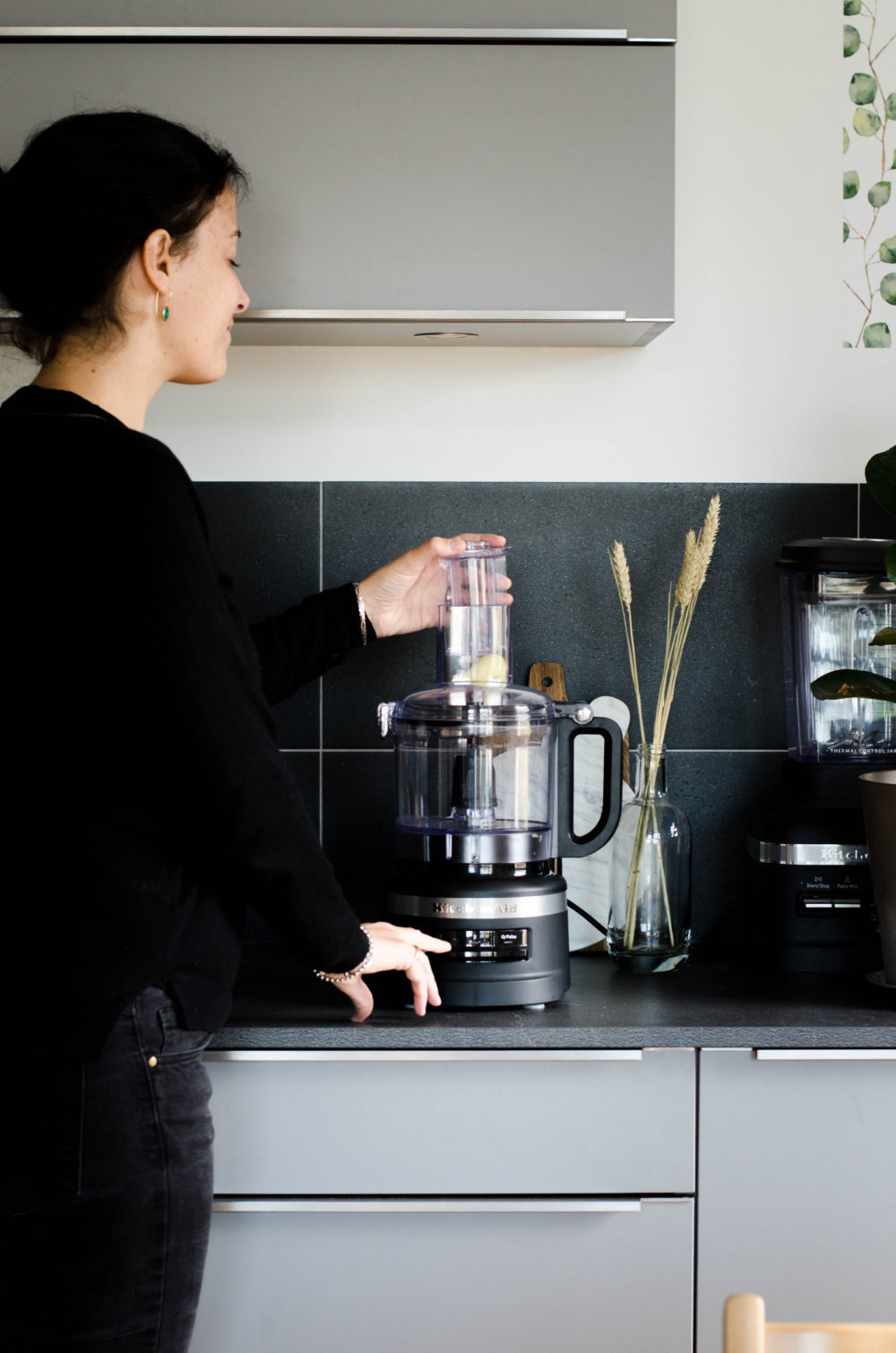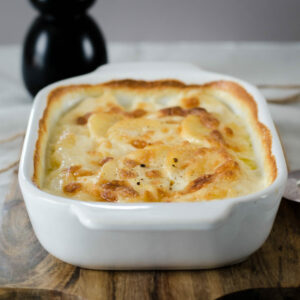 French Gratin Dauphinois Homemade Recipe
Ingredients
1,5

kg

potatoes

50

g

butter

3

garlic cloves

1

liter

whole milk

salt and pepper

1/2

teaspoon

grated nutmeg
Instructions
Peel the potatoes, rinse them and cut them into fairly thin slices. Do not wash them after cutting, as this will remove the starch and the gratin will not have any binding effect.

Preheat your oven to 150°C.

Boil milk with 2 crushed garlic cloves, salt, pepper and grated nutmeg.

Add the potatoes to the milk and cook for about ten minutes. Be sure to stir gently from time to time as this mixture tends to stick.

Butter and rub a baking dish with the last clove of garlic. Pour the potatoes (without the milk) inside and sprinkle with cream, place the remaining butter in small pieces on top and bake for 50 minutes to 1 hour.
Notes
To slice my potatoes, I used my small food processor with the medium slicing disc. The potato slices were fairly thin and even.
For ease and speed, I chopped my potatoes in my KitchenAid multifunction food processor in just a few minutes. Up until then, I had only tested the chopping blade, so I wanted to see how the other blades performed. I used the medium circular blade and the potato slices were even and fairly thin, exactly what I wanted.
Enjoy this great homemade gratin dauphinois, to be enjoyed hot from the oven.
If you ever make my recipe and you like it, don't hesitate to tag me on Instagram @tangerinezest so I can see the result and share it myself…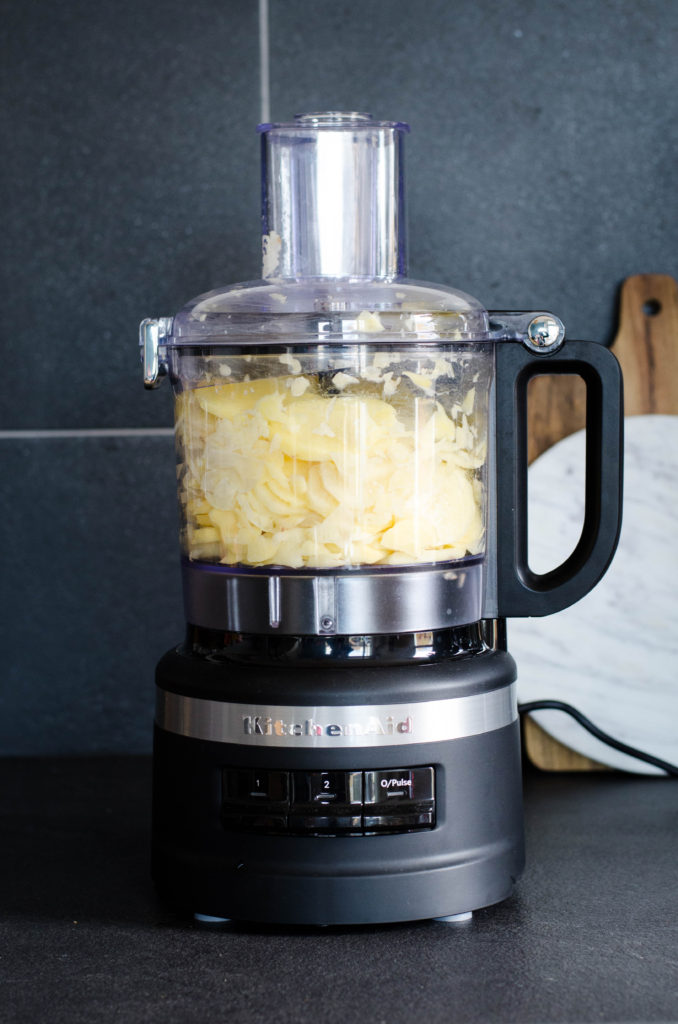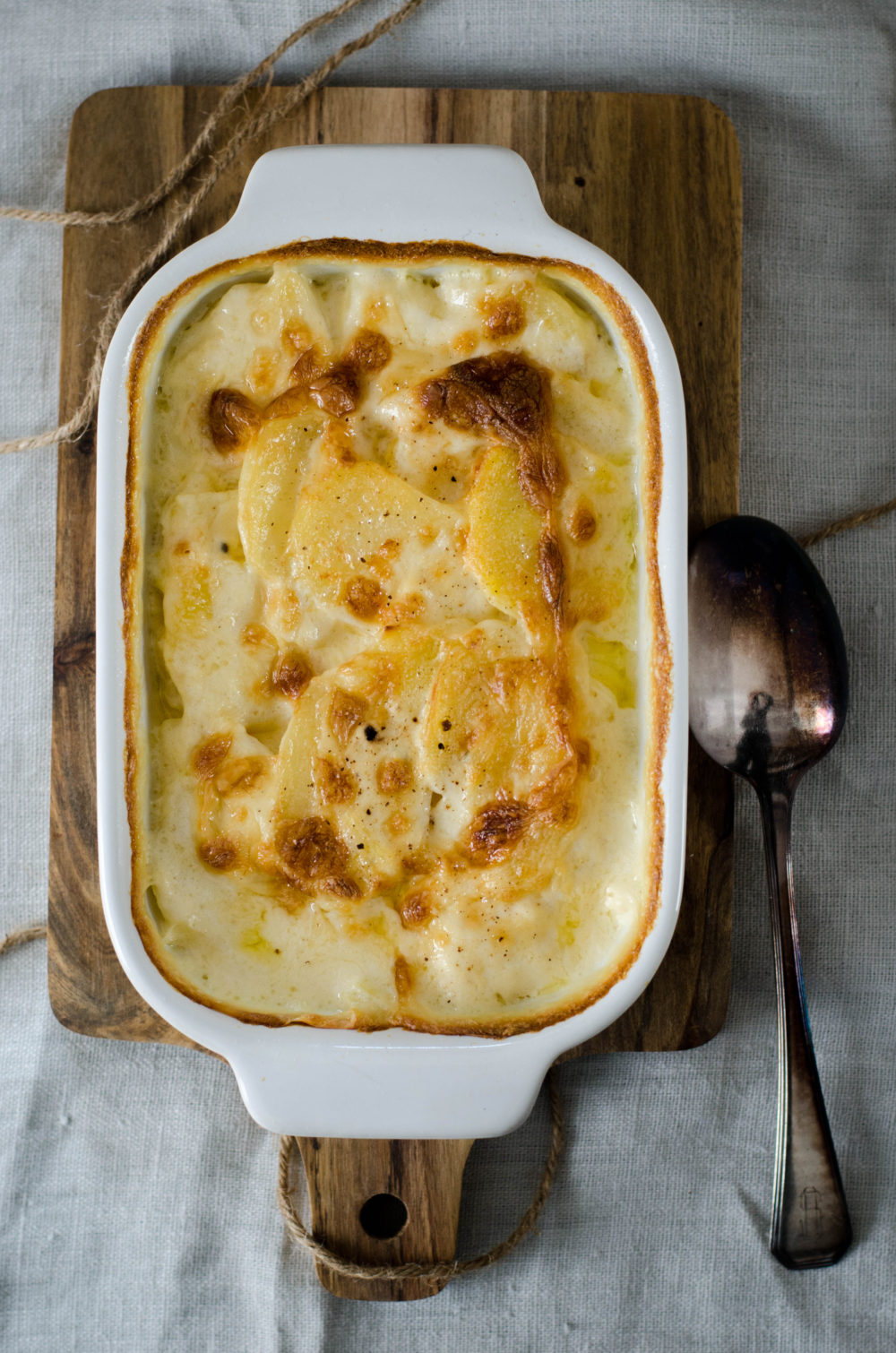 Finally, just to let you know I am French and I translate my recipes, be indulgent if you see syntax errors and do not hesitate to leave me a comment so I can correct it. I hope you will like my recipes and enjoy your visit to my food blog!