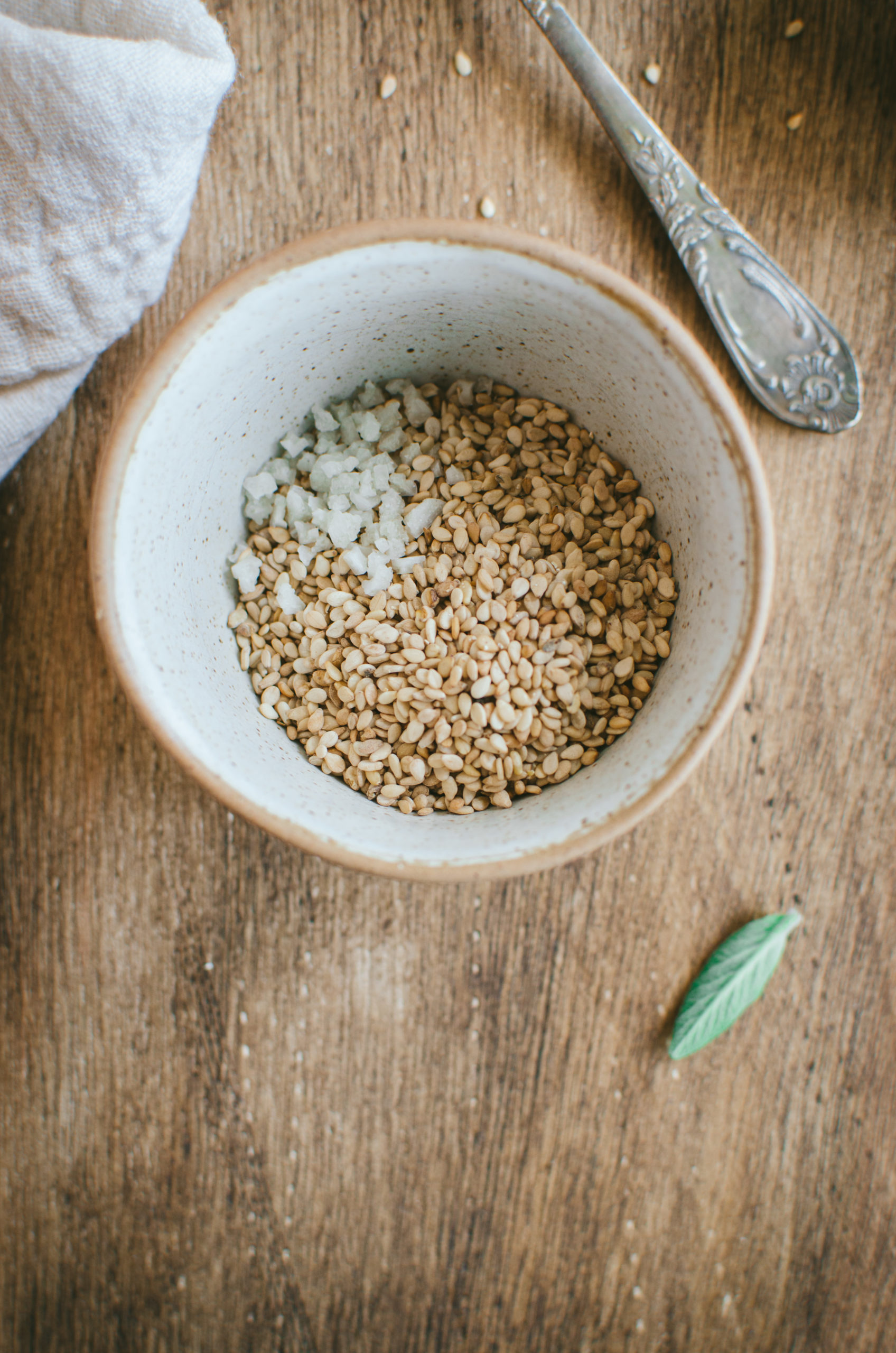 Have you ever made homemade Gomasio recipe? Do you know it? I think so if you're here, but just in case, it's a mixture of sesame seeds and salt.
This allows you to season dishes, salads and others by adding less salt, while adding a nice little taste touch with the sesame.
Have you ever tried making it at home? It's very simple to prepare!
So today I suggest you make your own gomasio and use it throughout the summer. I love putting it everywhere in my summer dishes, especially on my grills, salads and spreads.
At the end of the article, I give you some recipe ideas in which I like to us
Homemade Gomasio Recipe, how to make?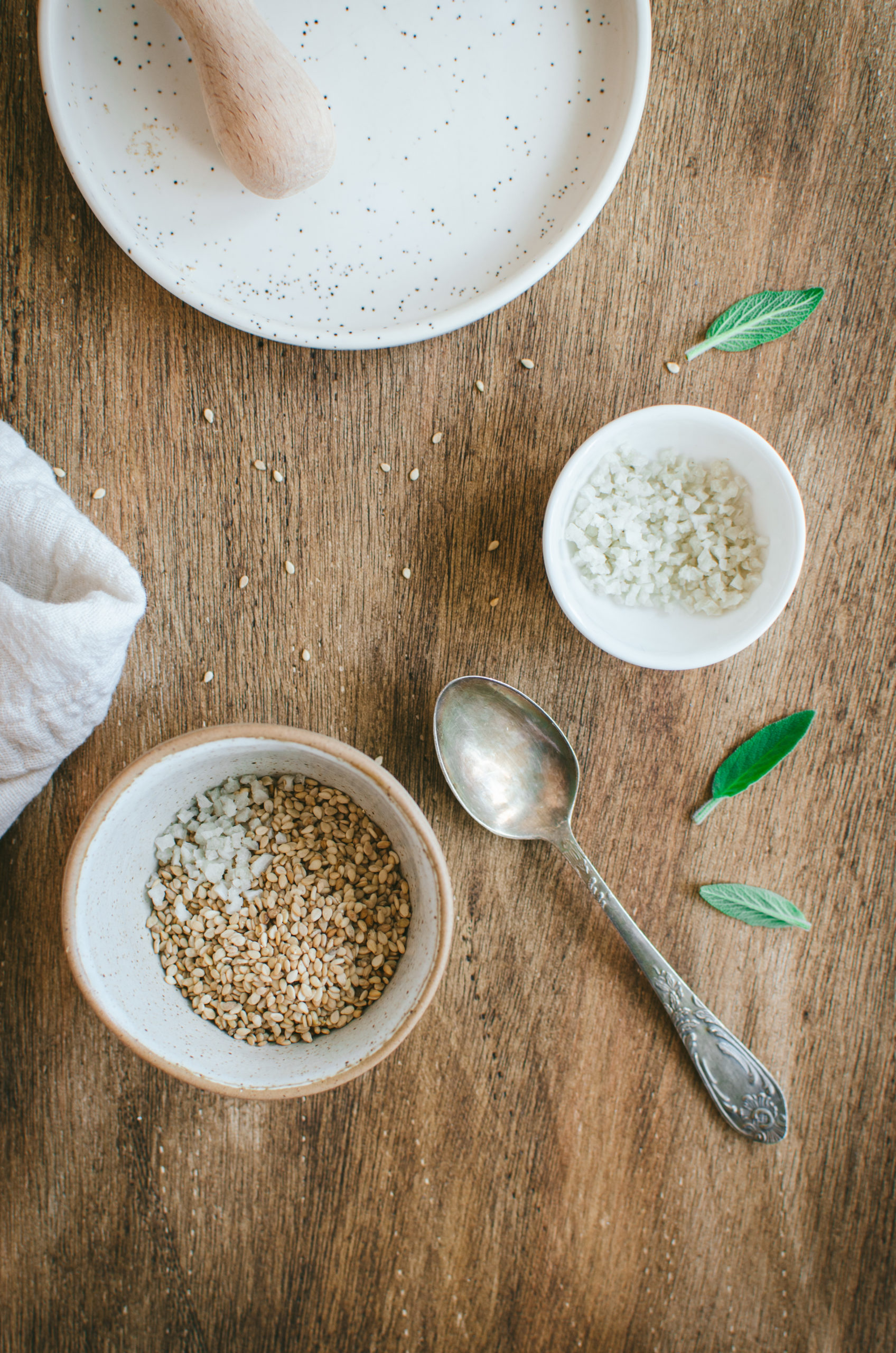 What ingredients do you need to make this homemade gomasio recipe?
white sesame or already toasted
good quality sea salt, I like to use fleur de sel brought back from my vacation in the Guérande region. You can find them almost everywhere in France in grocery stores or even supermarkets.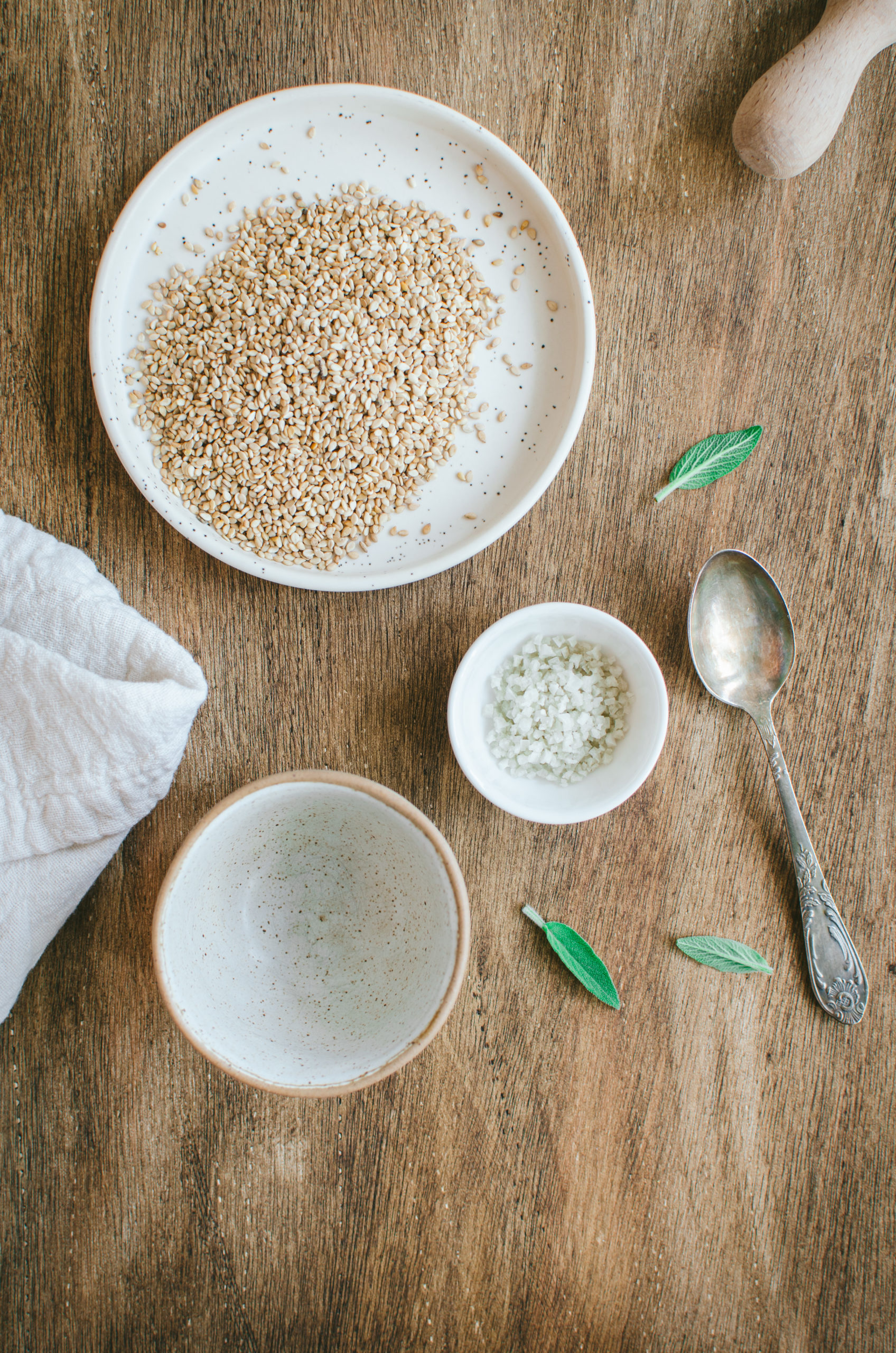 Here are some recipe ideas that you might like and in which you can use this homemade Gomasio condiment: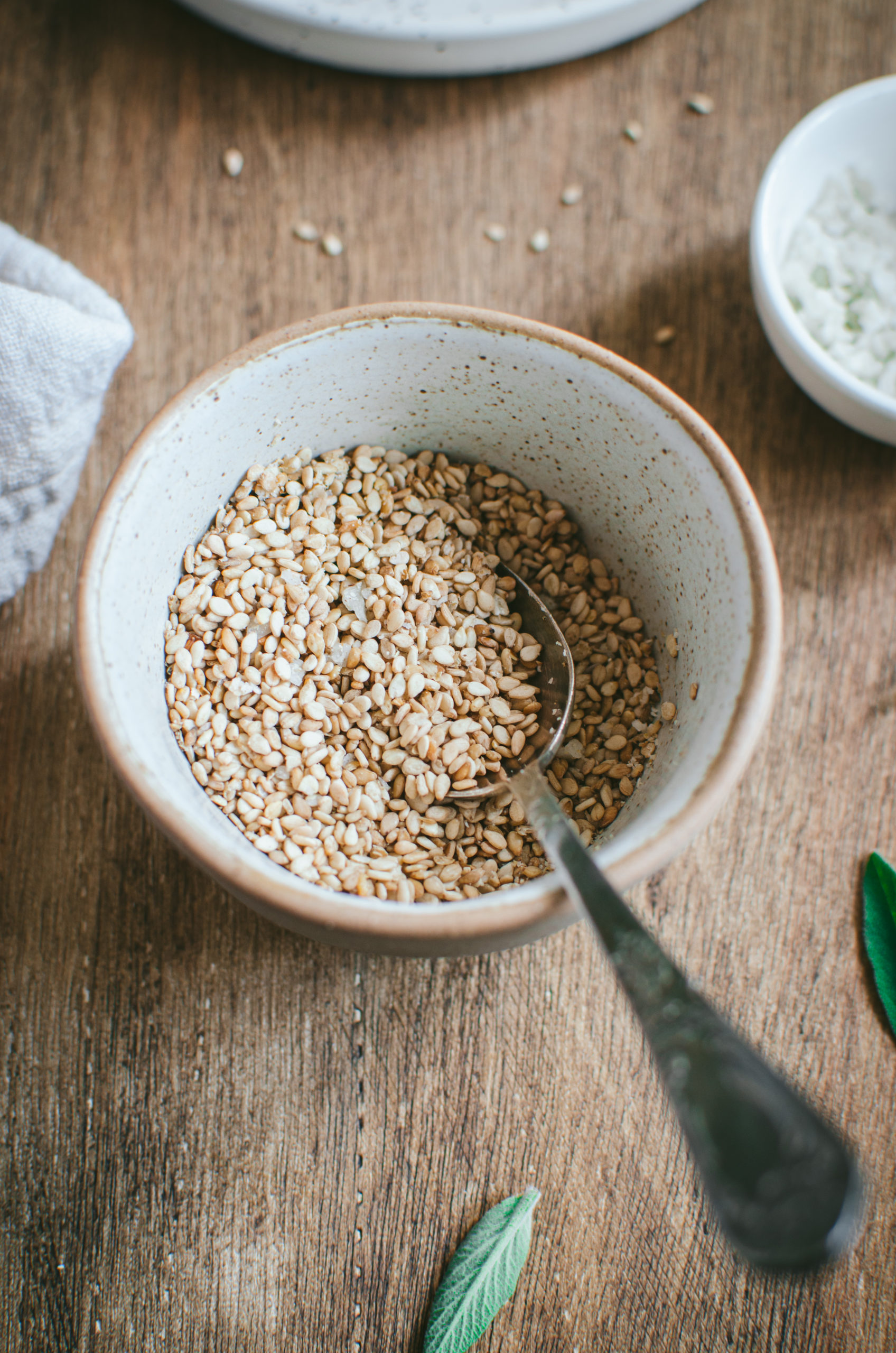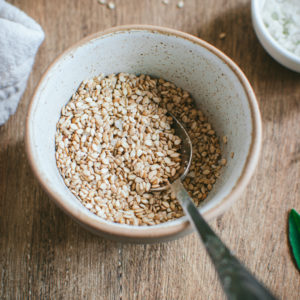 Homemade Gomasio Recipe
Ingredients
90

g

white or already toasted sesame

10

g

sea salt
Instructions
If your sesame is white, then heat a pan and dry toast the seeds and salt for a few minutes.

You know it's time to stop when the seeds start to wiggle and pop in the pan.

2 options, either you mix it with just a few pulses, or you crush it with a kitchen mortar. Everything must be coarsely ground but not too much so as not to make a paste.

Gomasio is kept in a glass or earthenware jar and you can season it directly on the plates.
If you ever make my homemade Gomasio recipe and you like it, don't hesitate to tag me on Instagram @tangerinezest so I can see the result and share it myself…
Finally, just to let you know I am French and I translate my recipes, be indulgent if you see syntax errors and do not hesitate to leave me a comment so I can correct it. I hope you will like my recipes and enjoy your visit to my food blog!