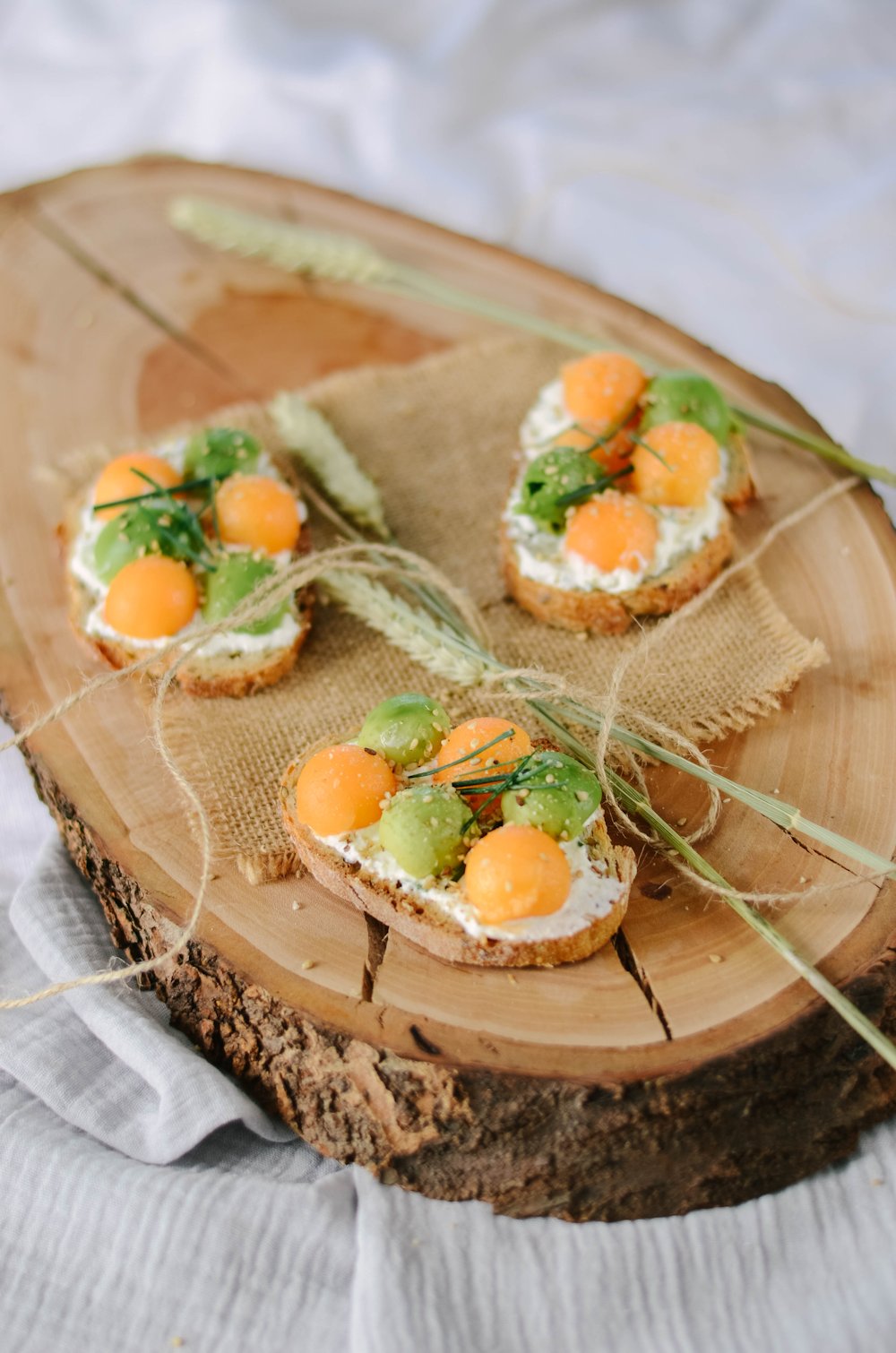 During the vacations, we spent a few days with our family in Toulouse, and my husband's cousin prepared a delicious avocado, melon and fromage frais toast for each of us as an appetizer.
I loved this combination so much that I'm sharing my version with you. It's a nice change from the traditional melon slices with cured ham.
And to keep with the original recipes, we even had roasted melon to accompany a filet mignon! I wouldn't have thought of it, but it's really delicious.
By the way, if you're looking for other melon-based recipes, I've got a few on the blog…
In the meantime, I'll leave you with my avocado and melon toast and wish a safe journey home for those of you returning from vacation… 😉
You'll see that there's nothing complicated about this recipe, all you need is a melon baller (I'll tell you about it at the end of the article) to form the melon and avocado balls, and I can guarantee that this recipe idea will please everyone, because even my 3-year-old little loulou loved it.
You can see the 2 slices of bread at the top of my photos, and well, he ate them all by himself!
Avocado Toast with Melon and Cream Cheese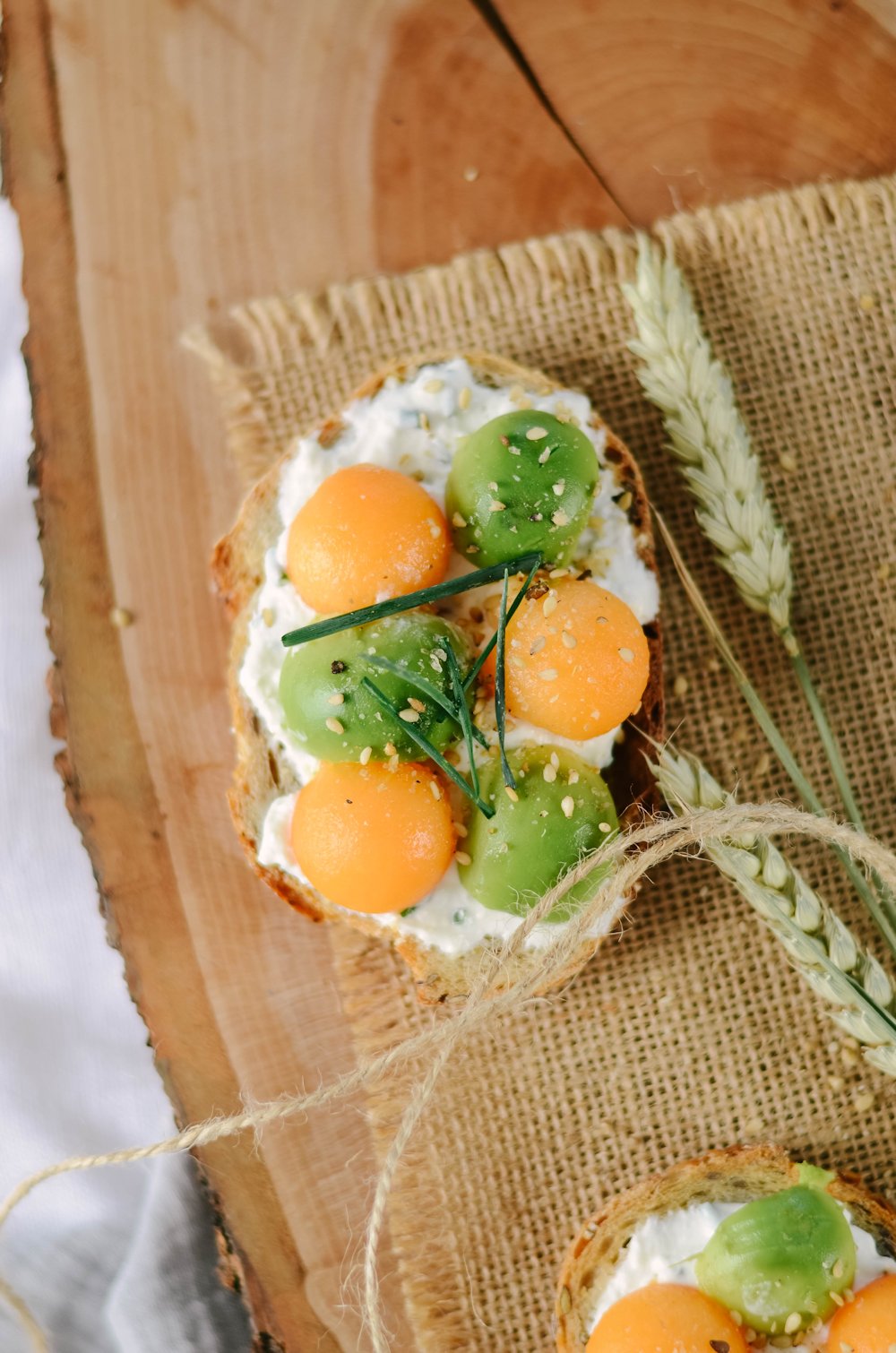 What ingredients will you need to make these delicious avocado toasts?
slices of bread
fresh cheese or fromage blanc
a few sprigs of chives
salt and pepper
and if you wish, Espelette pepper or seeds, spices, gomasio…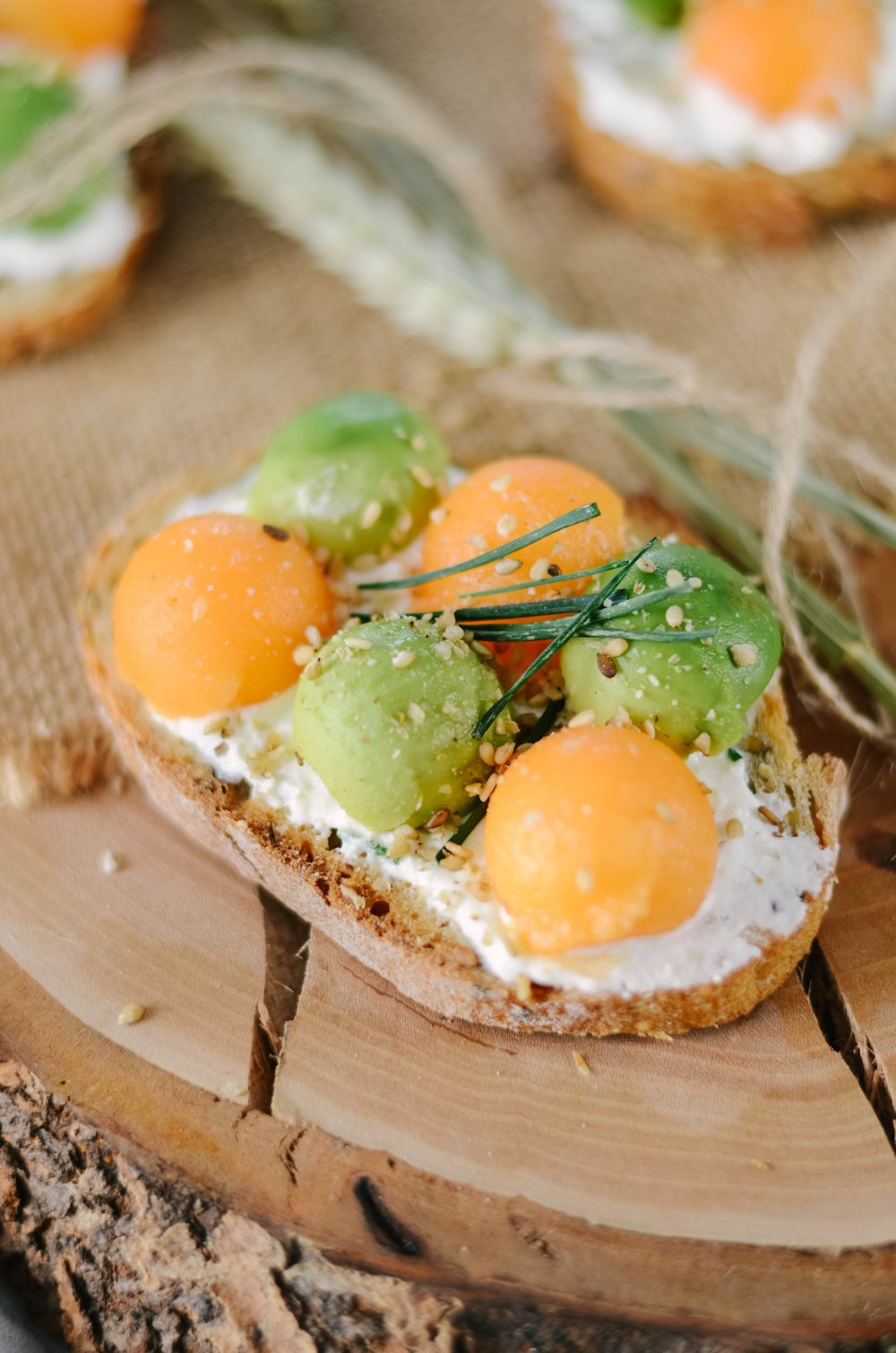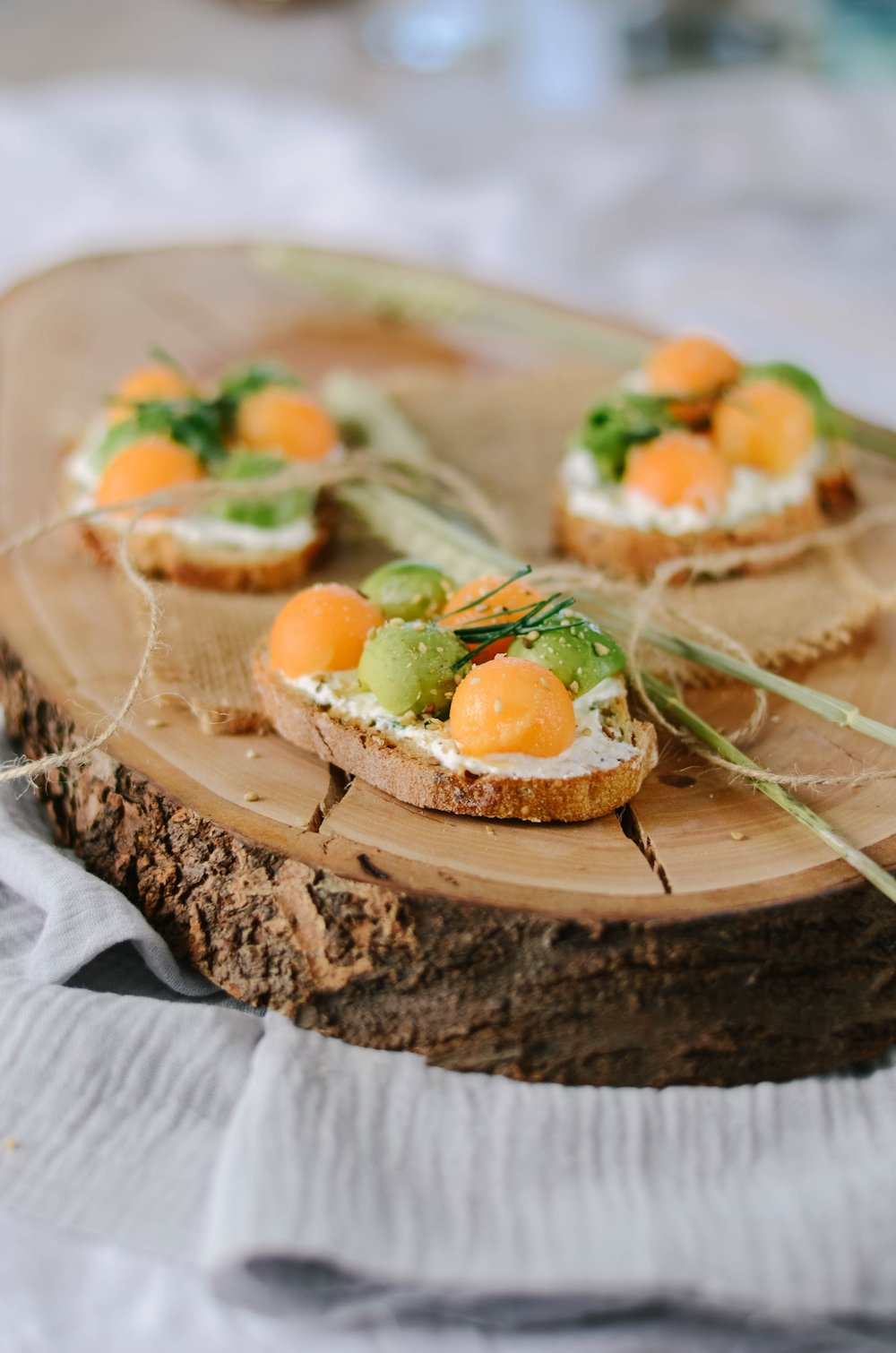 If you like this avocado toast recipe, then you should try one of these ideas: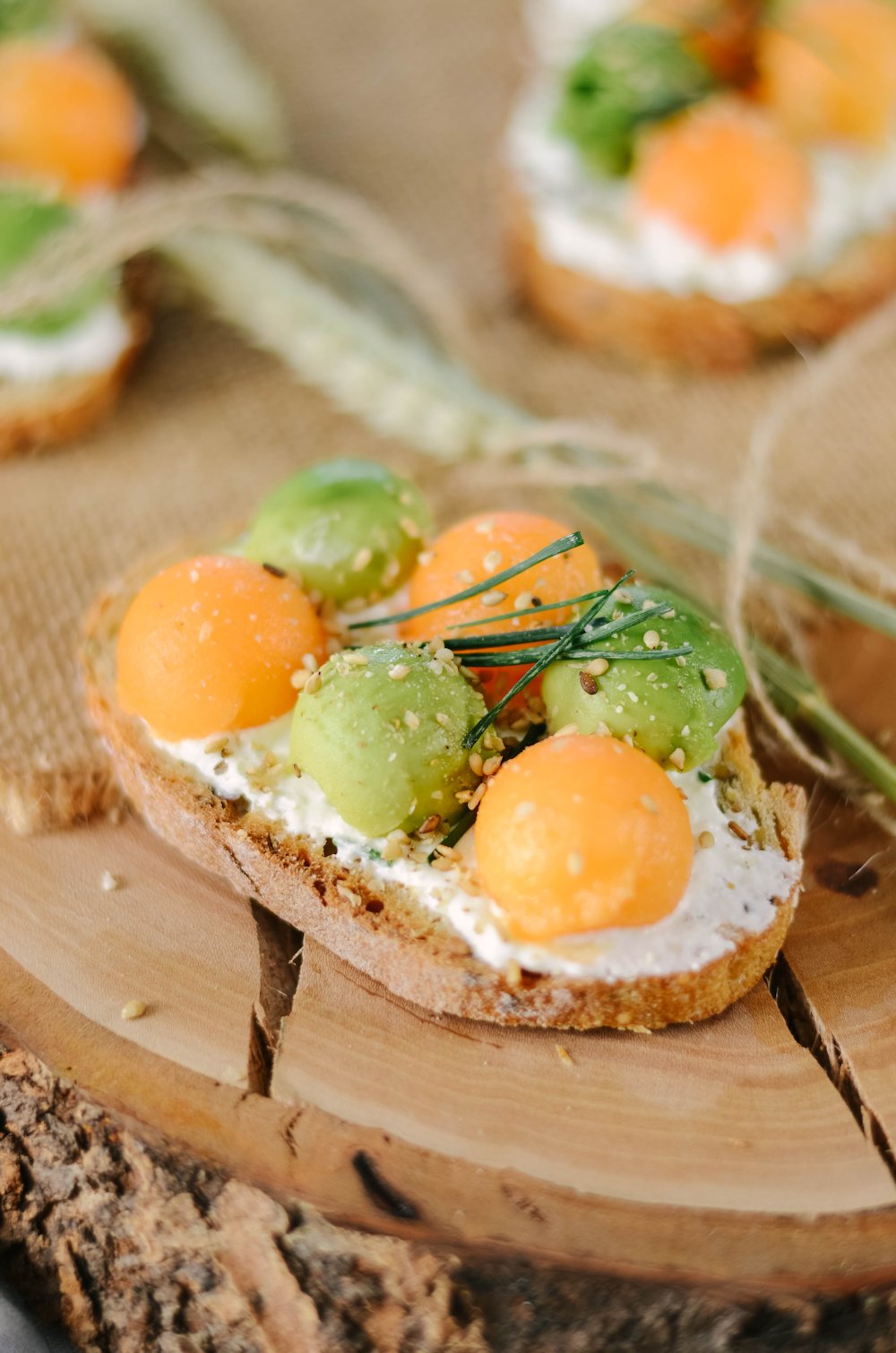 The Parisian spoon is the small kitchen utensil that I used to make the avocado and melon balls that I placed on my toast. I often use it in my salads because I find it makes them prettier.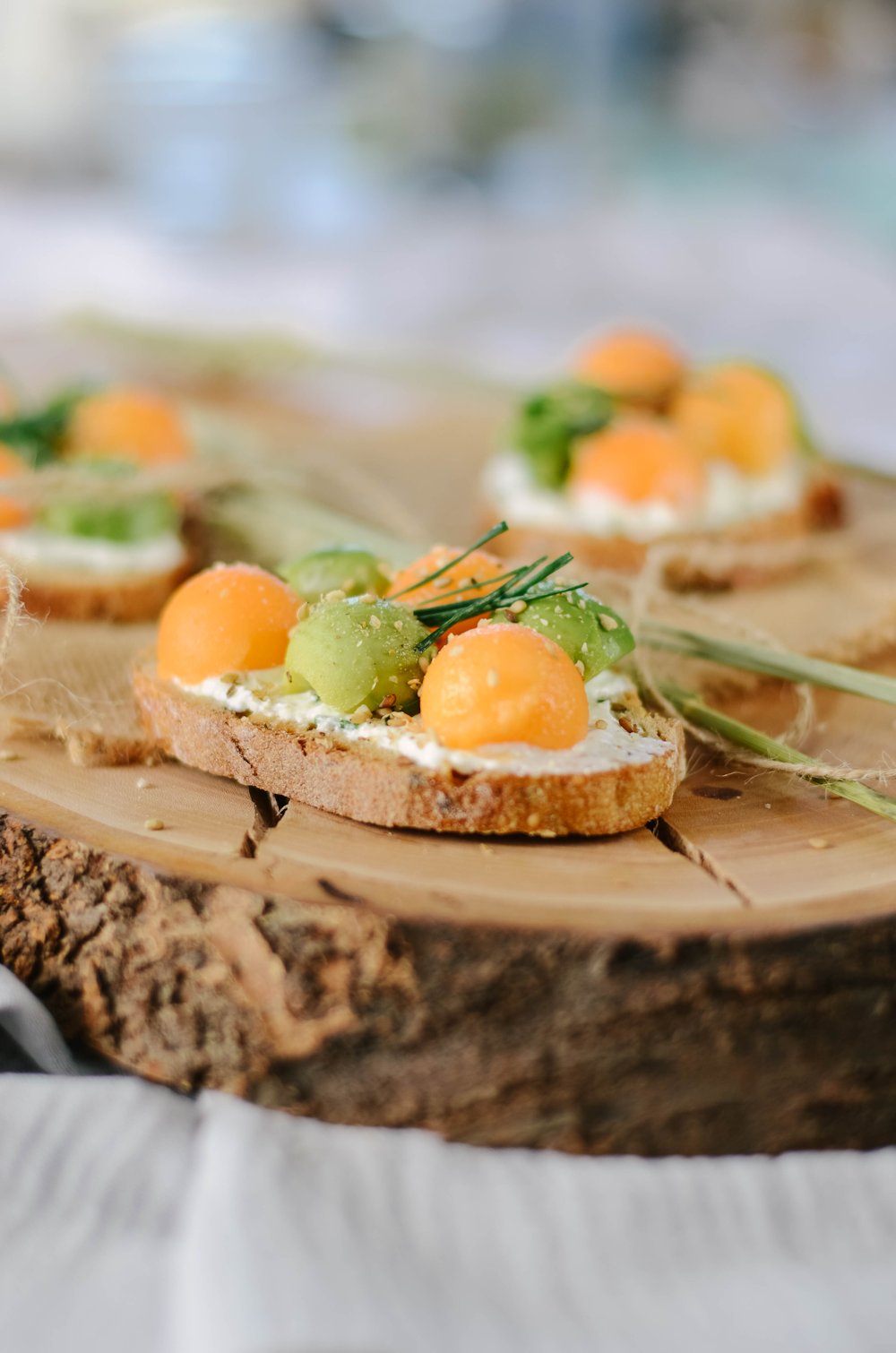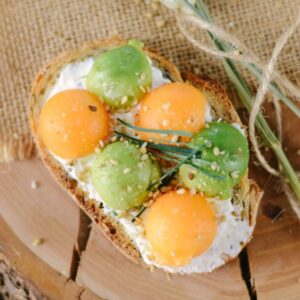 Avocado Toast with Melon
Ingredients
6

slices of bread

Fresh cheese or cream cheese

(approximately 200 g)

2

avocados

1/2

melon

A few sprigs of chives

Salt and pepper

Espelette pepper, seeds, spices, gomasio…

(optional)
Instructions
In a bowl, mix the fromage blanc with the chives, salt and pepper. Mix and distribute over the bread slices.

Then form balls of melon and avocado using a Parisian spoon and place them on the toasts.

You can further season, add some seeds, herbs or spices.

And There you go ! It's as simple as that. Serve and enjoy!
If you ever make my Avocado Toast with Melon recipe and you like it, don't hesitate to tag me on Instagram @tangerinezest so I can see the result and share it myself…
Finally, just to let you know I am French and I translate my recipes, be indulgent if you see syntax errors and do not hesitate to leave me a comment so I can correct it. I hope you will like my recipes and enjoy your visit to my food blog!