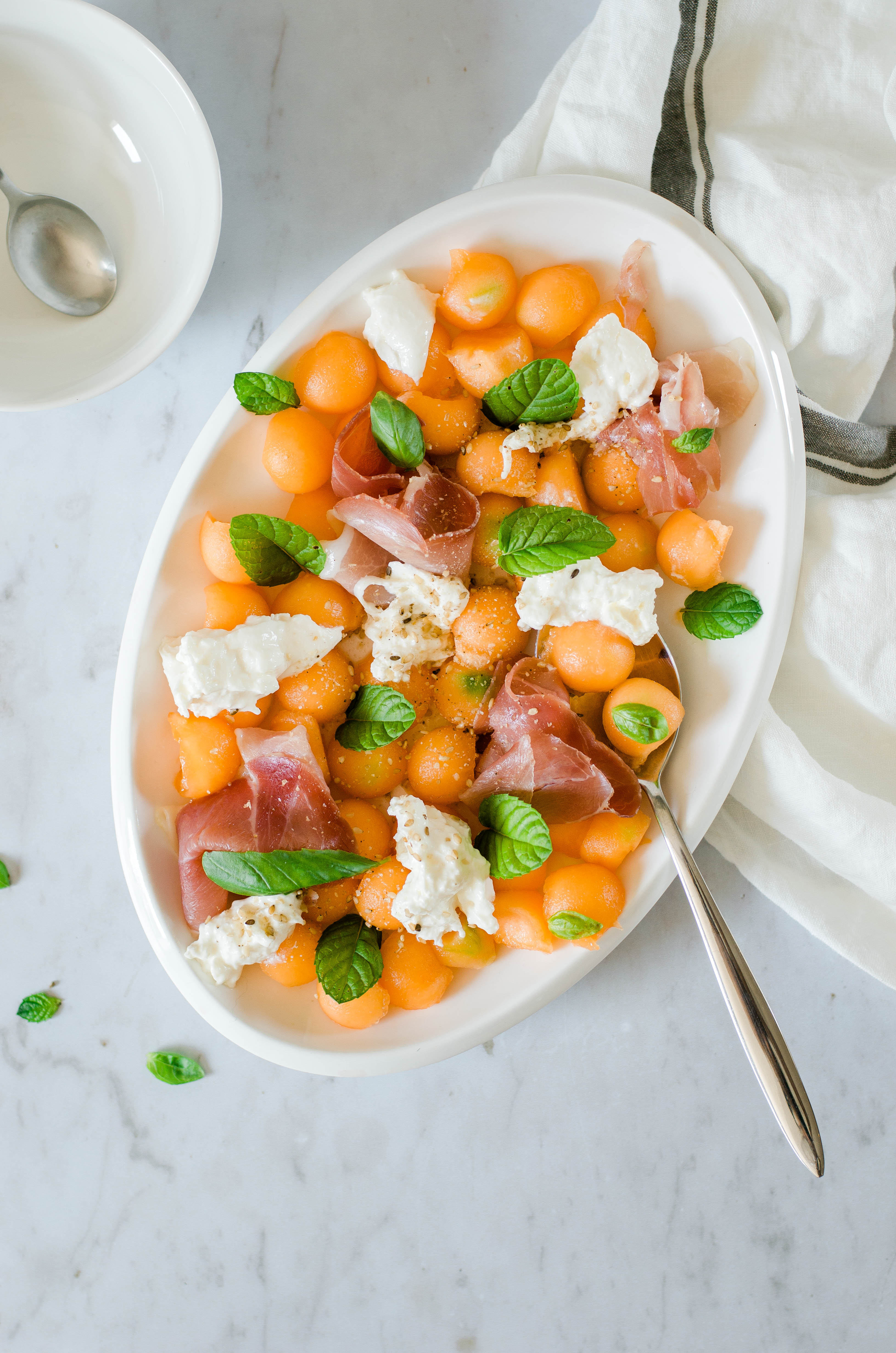 Yahaaaa!!! Here's a cute summer recipe with this Melon Salad with Burrata and Parma Ham to announce that my blog has changed a bit!!! I changed my template and I love it!
For the uninitiated, a template is what gives the blog a look. There are still some adjustments to be made so don't hesitate to tell me if you see any dysfunctions….
Well, back to this melon, mozzarella and cured ham salad! This is a simple recipe that I love to make in the summer and is really quick and easy to make.
Personally I have a soft spot for burrata because I find it much more gourmet so I used it instead of mozzarella, but you can use mozzarella balls if you like, it will be very pretty.
Speaking of balls, I love making melon balls because I find it makes this salad more presentable. I'll explain below how to do it, it's very simple…
Melon Salad with Burrata and Parma Ham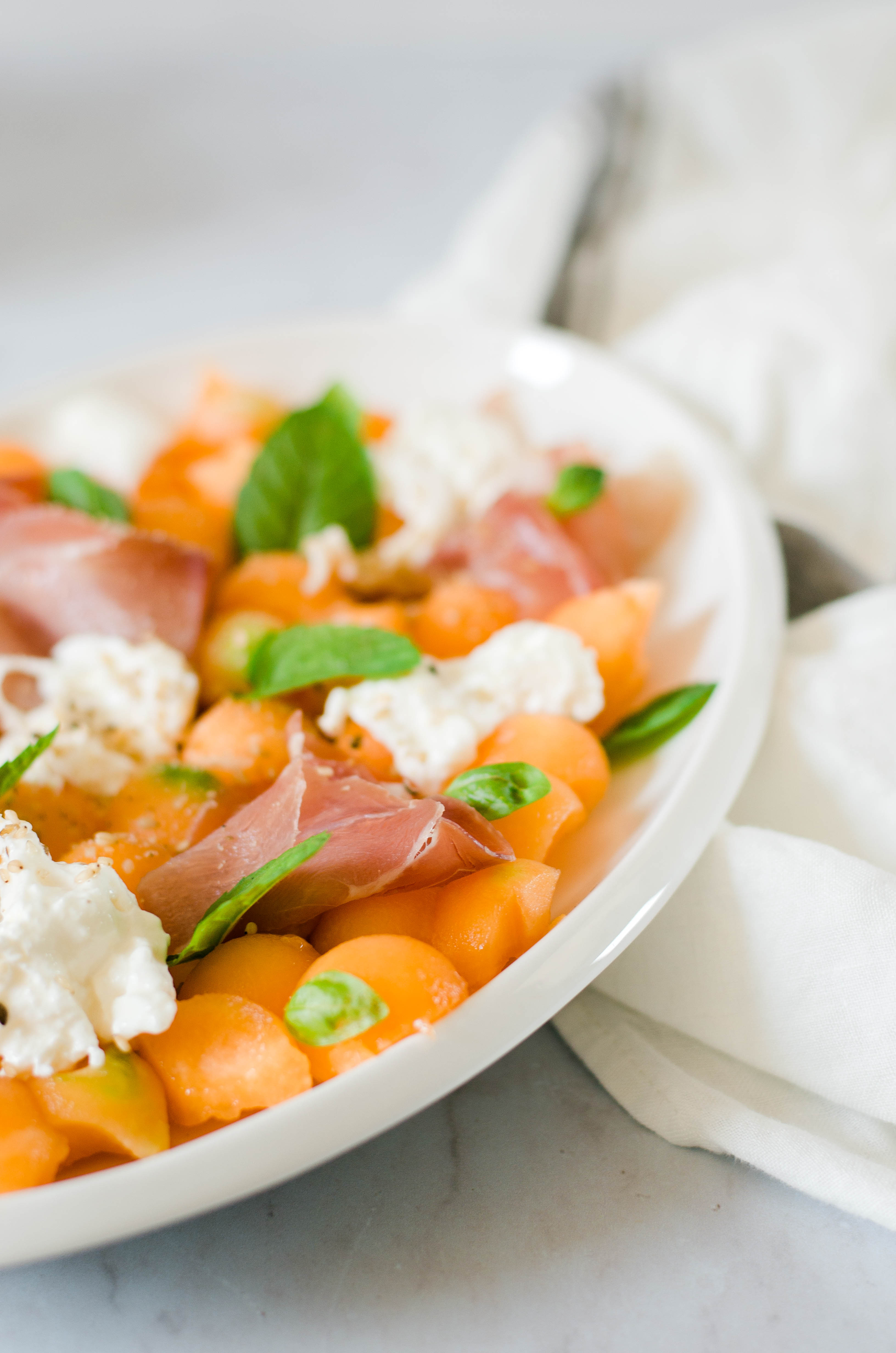 What ingredients do you need to make this delicious melon and burrata salad recipe?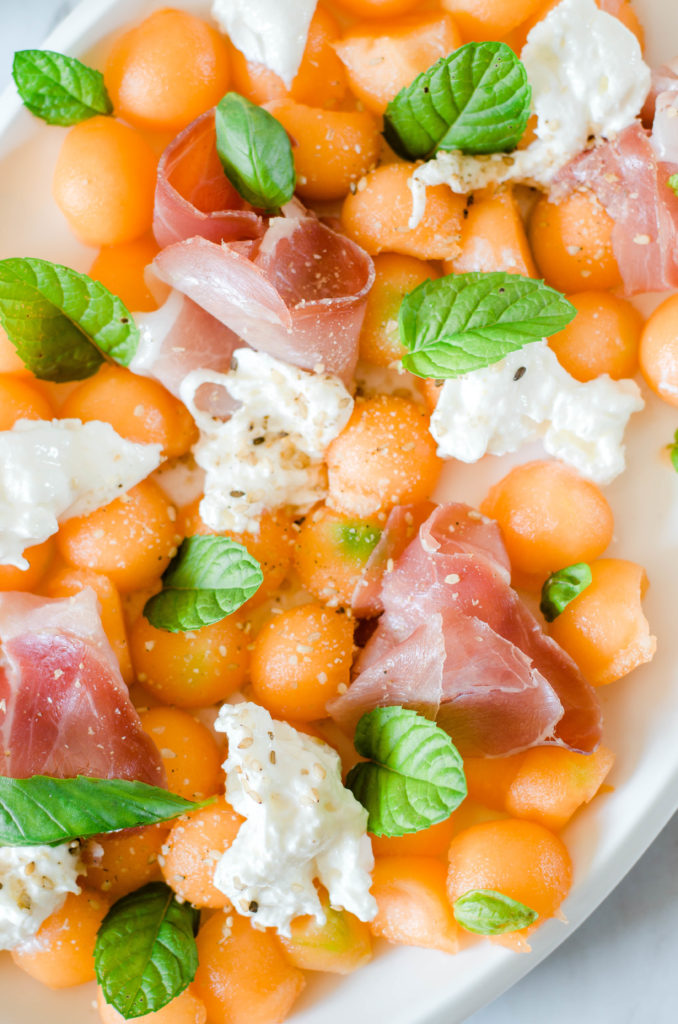 I don't know if you've ever used a melon baller, but personally, I love to cut out pretty melon balls when I make my salads.
I find it more aesthetic than the traditional cubes, and at home, the kids love to participate in the cooking when we ask them to make melon balls ;-).
You can also use it with watermelon or avocado. If you want to see how it turns out, I made avocado and cream cheese toast, for example.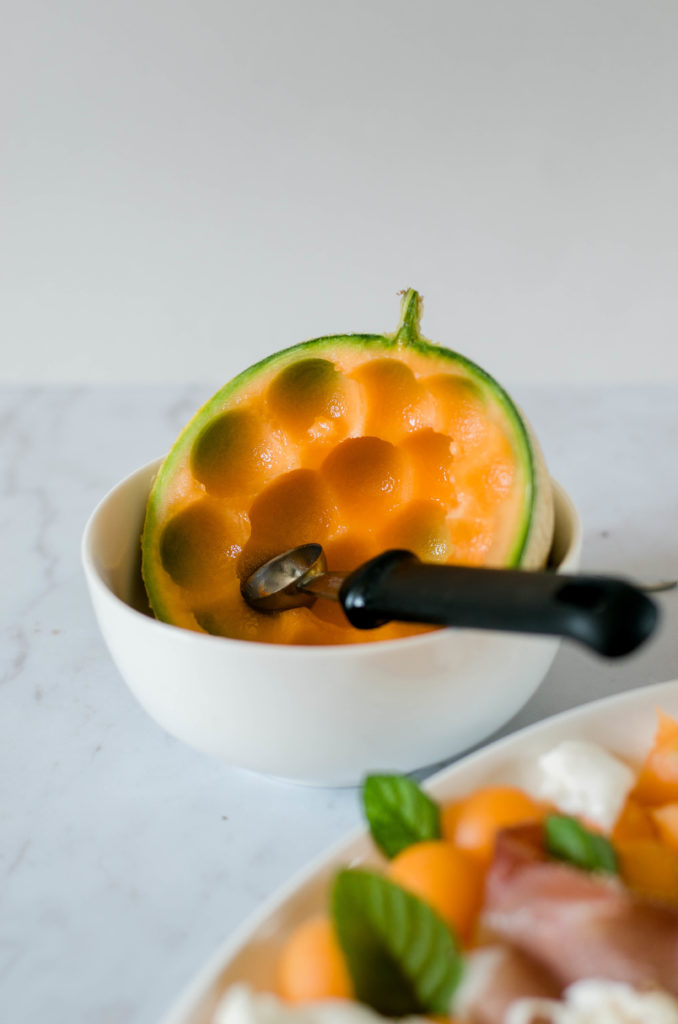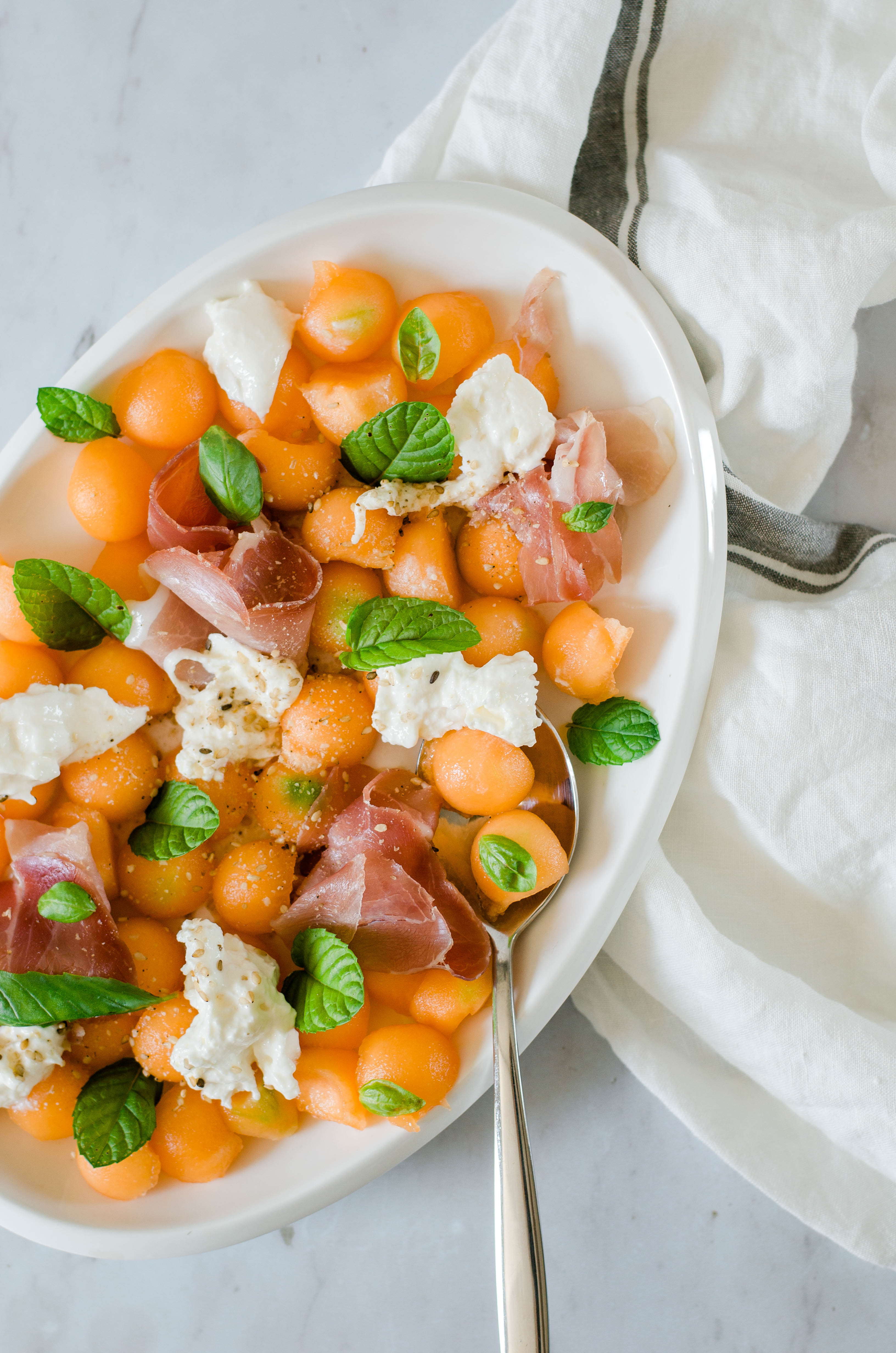 What other recipe ideas to make with burrata should you like as much as this one?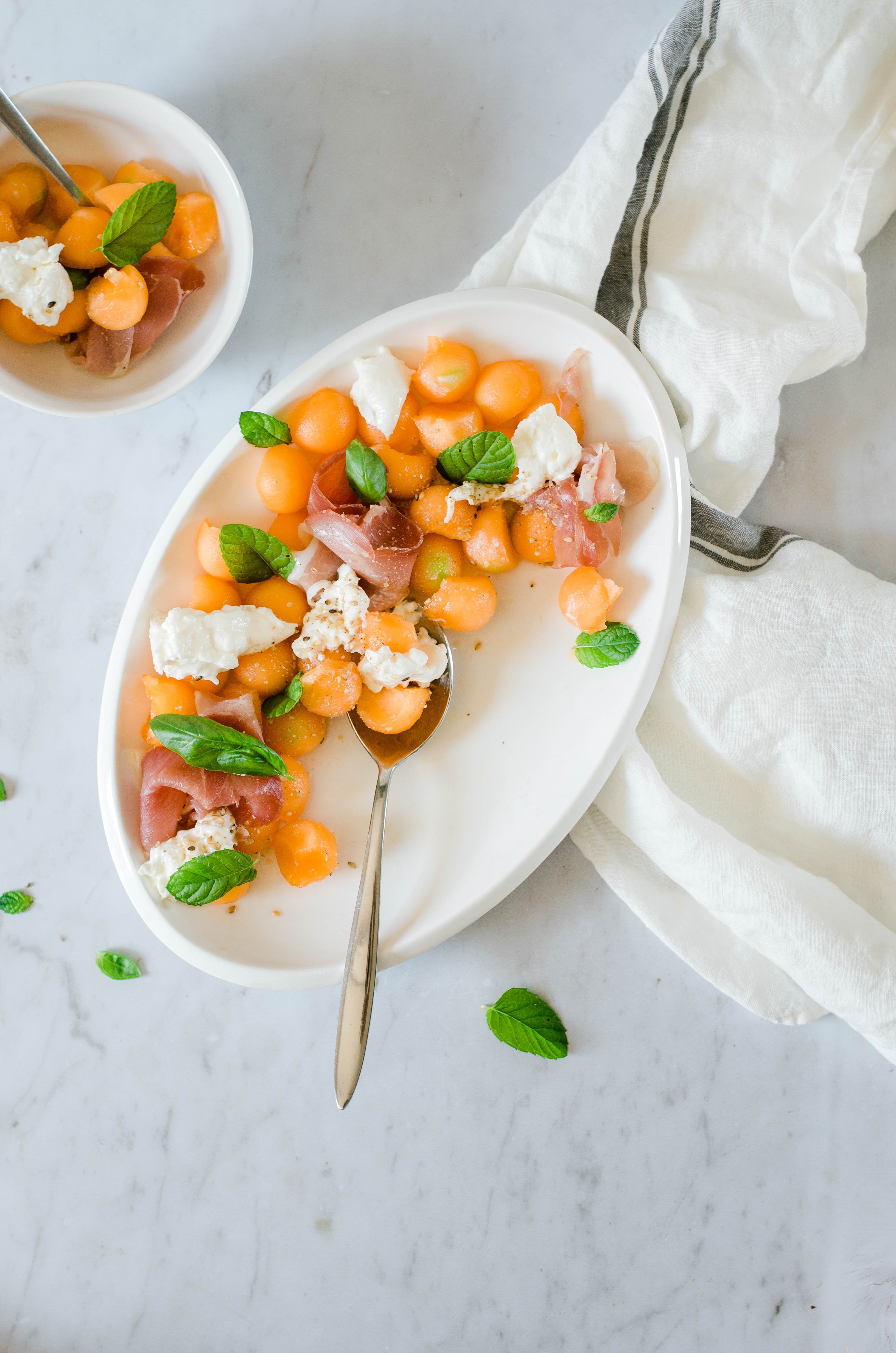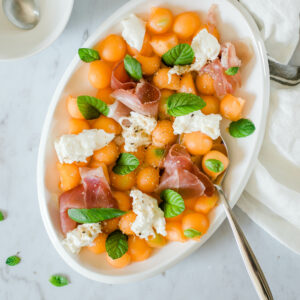 Melon Salad with Burrata and Parma Ham
Ingredients
1

melon

1

mozzarella ball or burrata cheese

4

slices of cured ham

Mint and/or basil leaves

Olive oil

(optional)

Gomasio

(optional)
Instructions
Cut melon into small cubes or balls with a melon baller and place in a dish.

Cut the mozzarella into pieces and place on top of the melon.

Add the cured ham chiffonade and the mint and basil leaves.

You can drizzle with olive oil and sprinkle with a little gomasio.
If you ever make my Melon salad with burrata recipe and you like it, don't hesitate to tag me on Instagram @tangerinezest so I can see the result and share it myself…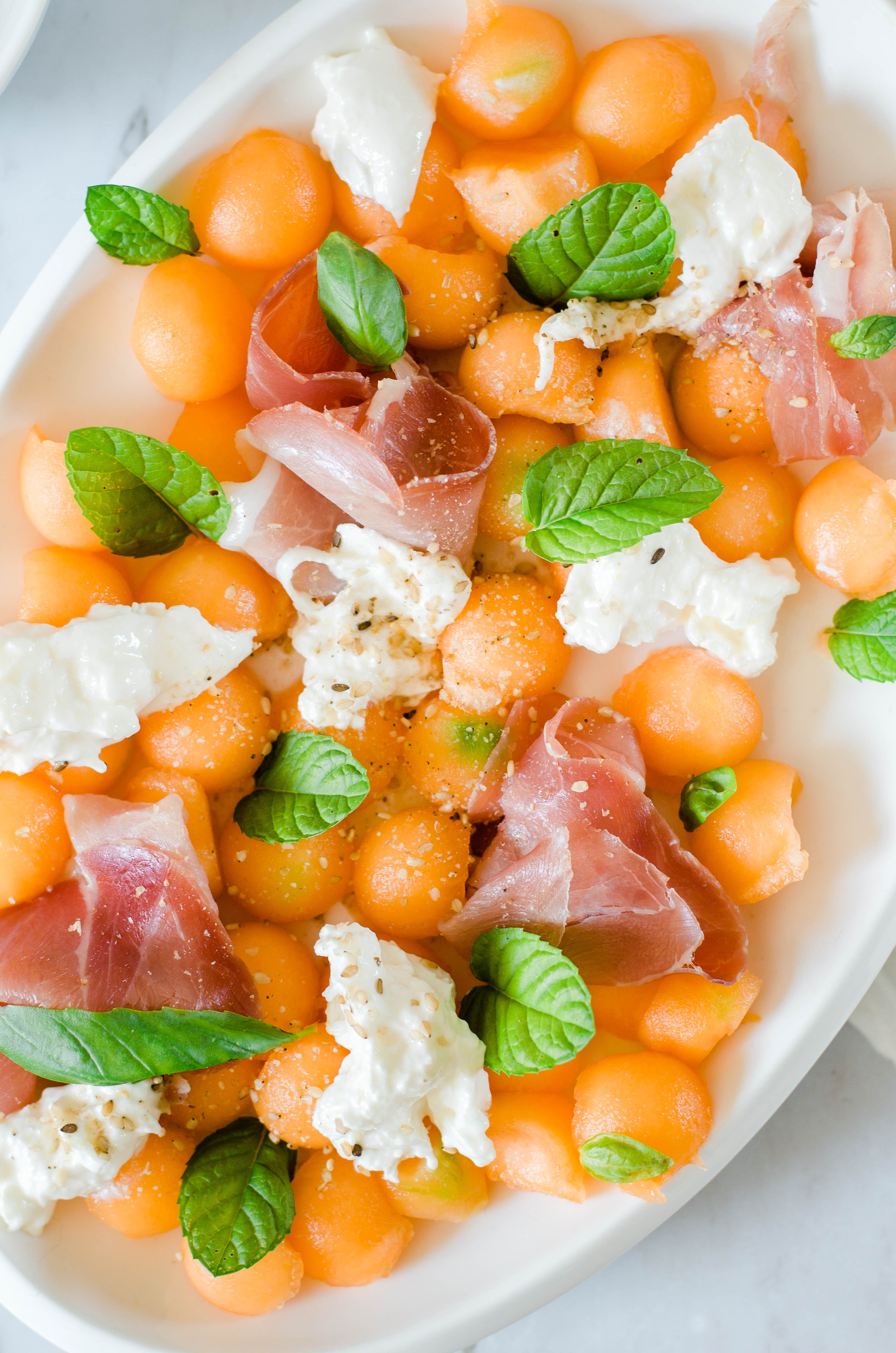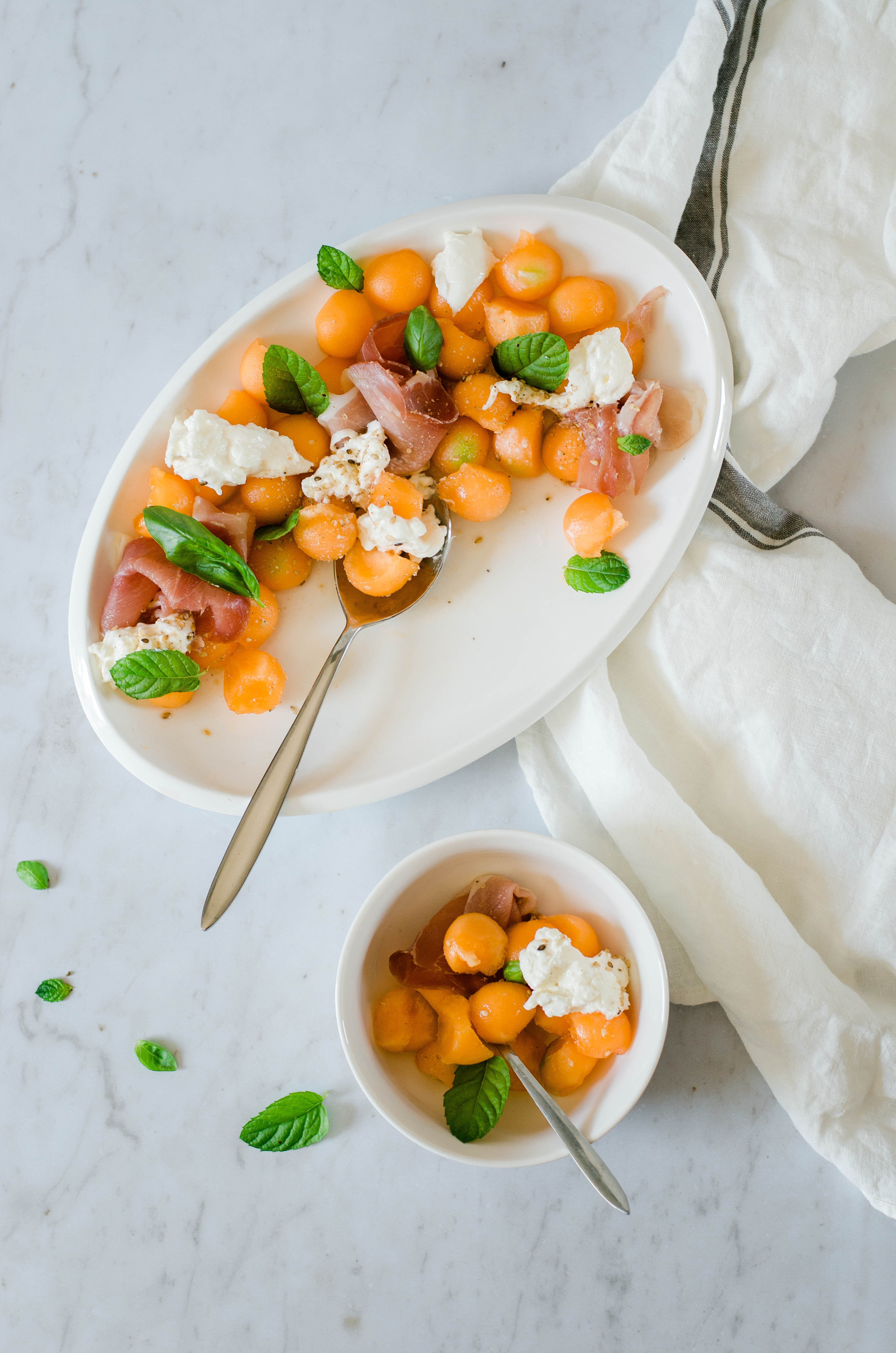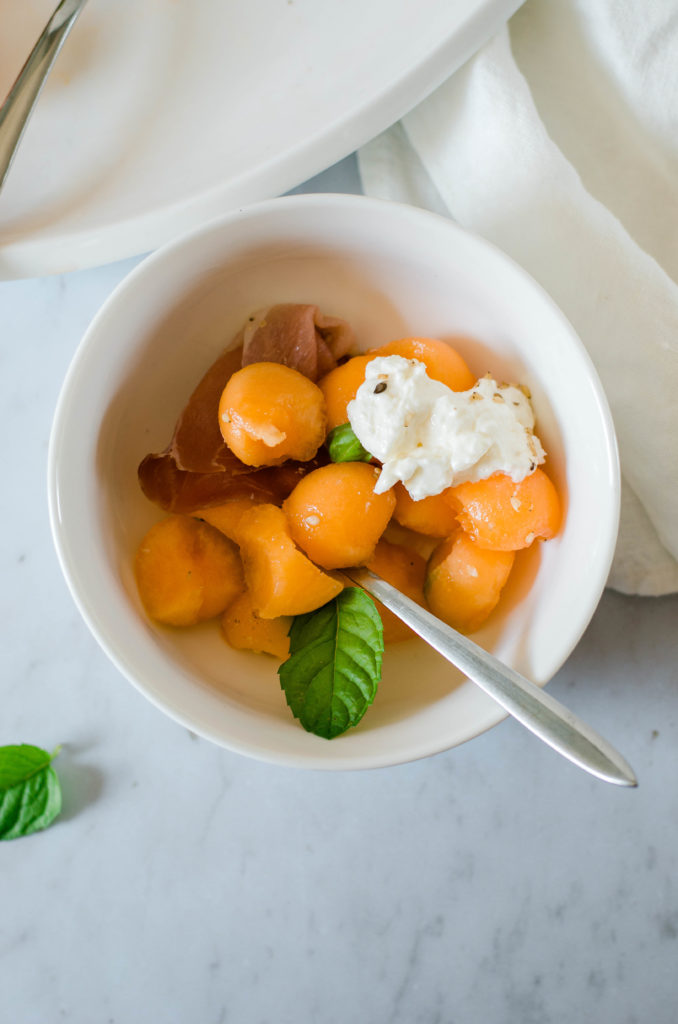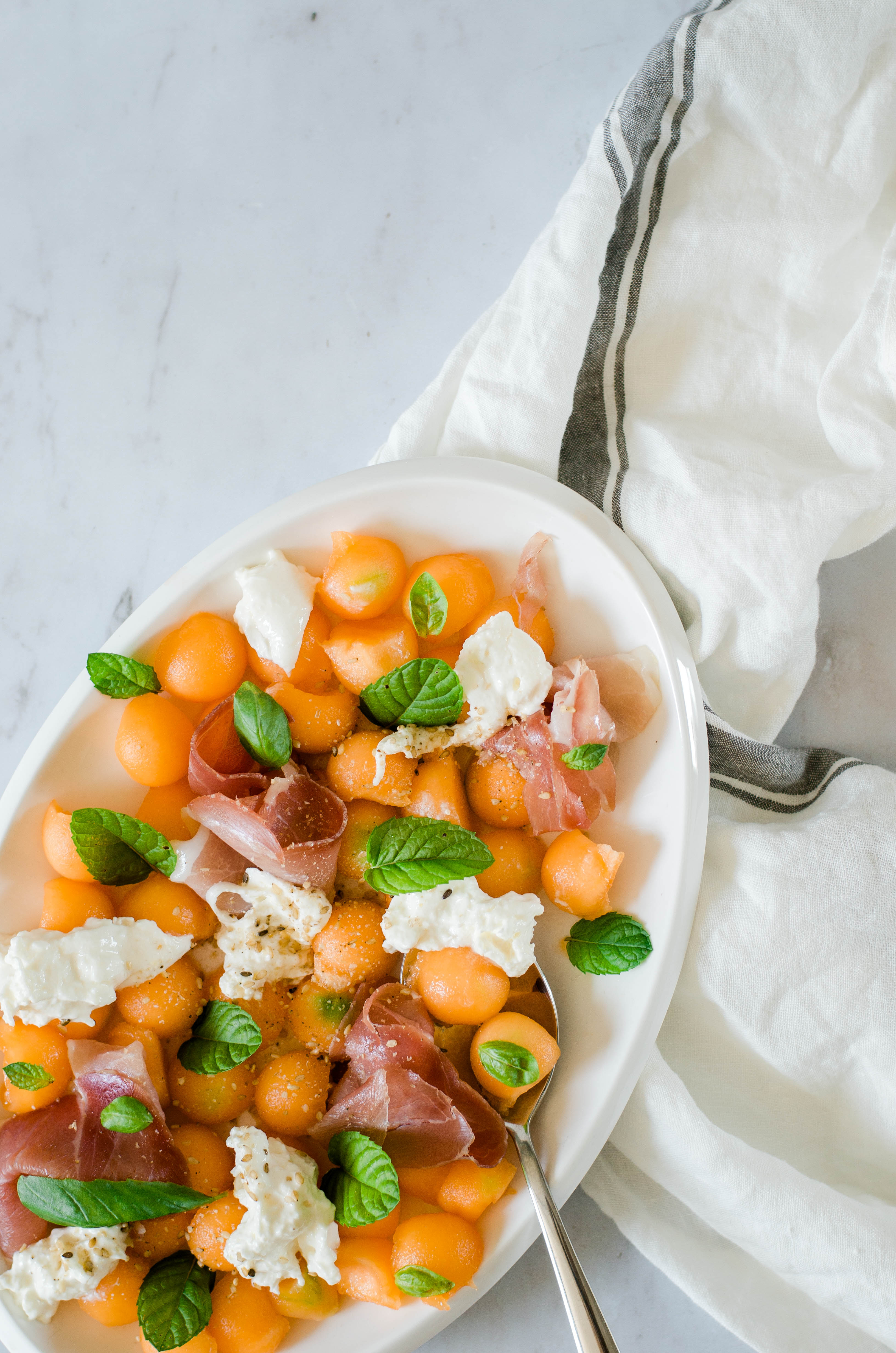 Finally, just to let you know I am French and I translate my recipes, be indulgent if you see syntax errors and do not hesitate to leave me a comment so I can correct it. I hope you will like my recipes and enjoy your visit to my food blog!