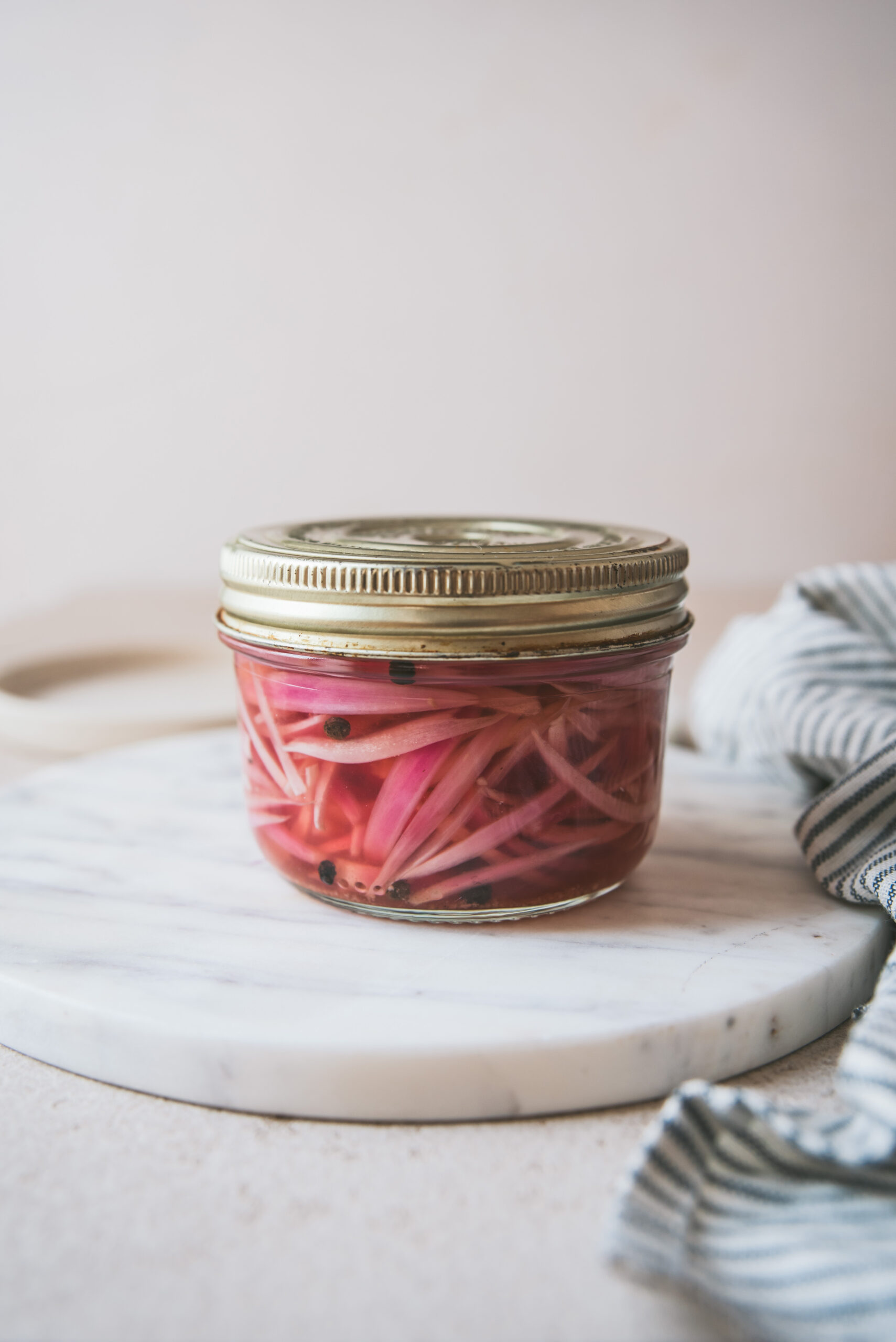 I love red onion pickles in restaurants, in salads or sandwiches, but I'd never tried making them at home….
So, with salad season in full swing, I thought it was time to try a recipe from one of my latest cookbooks (which I love, by the way!): Manuel du cuisinier amateur.
Red Onion Pickles homemade Recipe
Manuel du Cuisinier Amateur
This is the latest book I bought and I can't stop leafing through it. It's full of pretty, easy-to-make recipes and little tricks to make classic dishes even tastier.
What I liked the most
I've already tried the mushroom pasta, which is so good and fragrant… and I intend to try more, especially the super moist hamburger buns!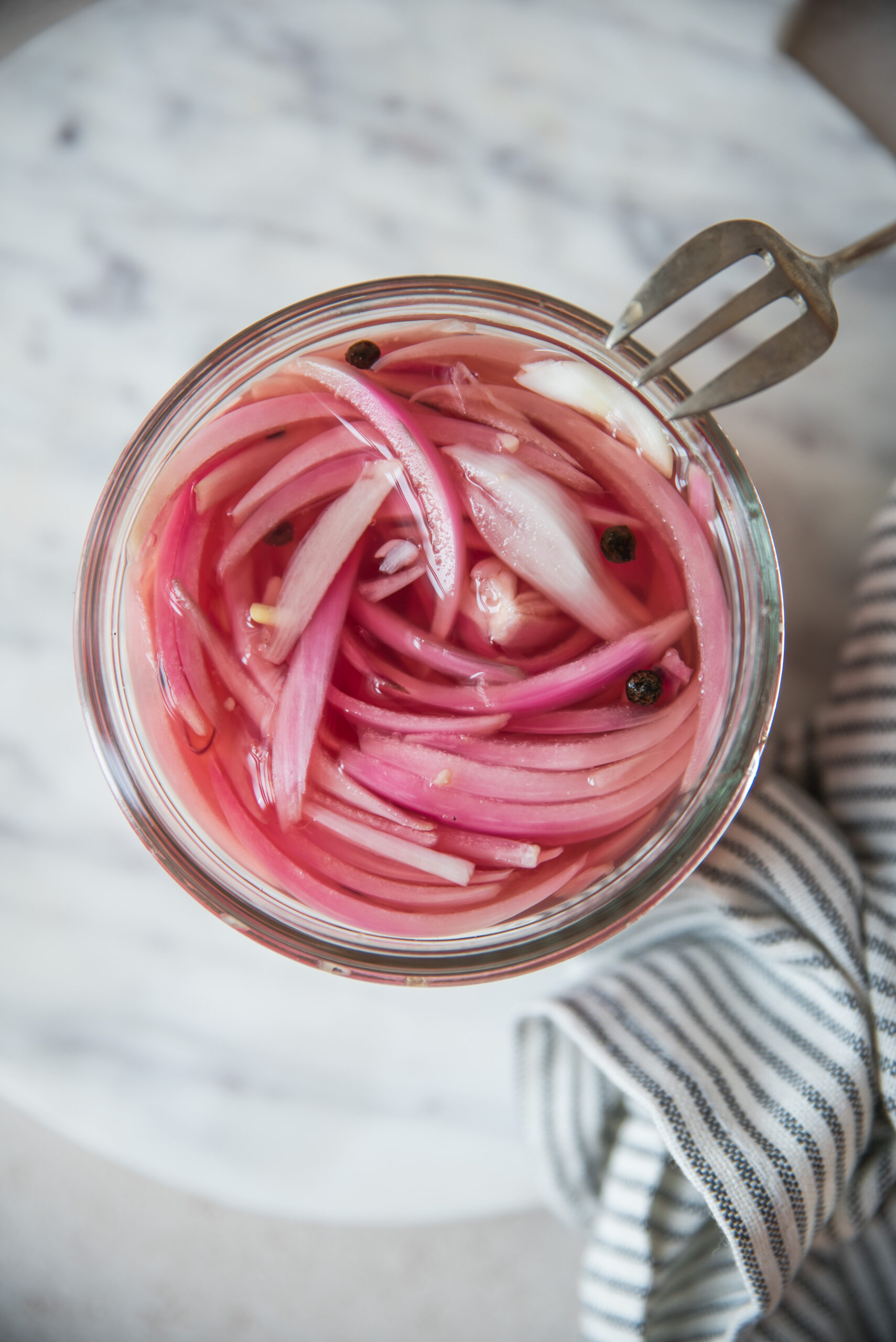 What ingredients do you need to make this recipe?
red onions
cider vinegar
water
sugar
fine salt
a few black peppercorns
garlic clove
This recipe can be made with yellow or white onions, or even shallots, but I really like to use red onions, as they add a pretty pink color to your pickles.
Don't forget to sterilize your jar before pouring in the mixture.
To do this, place your jar and lid in a large pot covered with water and bring to the boil.
Be careful not to burn yourself when retrieving it. I use kitchen tongs and oven gloves.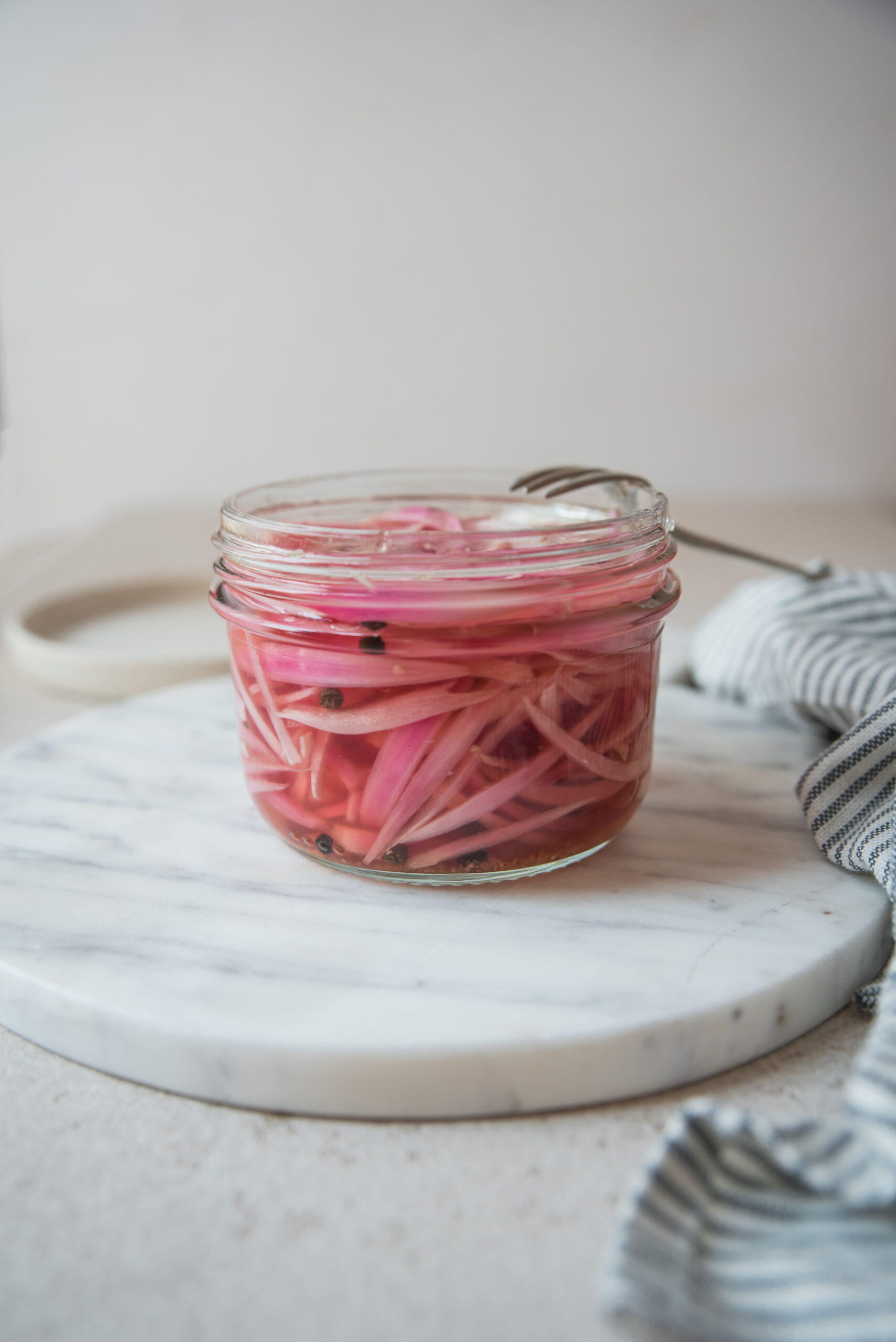 What are pickles?
Simply put, pickles are small vegetables marinated in vinegar.
In English, "pickles" literally means "gherkins". However, the word refers to the way in which pickles are preserved, rather than the product itself, which consists of preserving the vegetables in brine.
You can slip these red onion pickles into all your recipes: soups, salads, sandwiches, burgers, hummus and other spreads. Here are a few ideas:
Italian burger
Club sandwich
Melon gazpacho
As you can see, the only limit to the use of these pickles is your imagination…
What other pickle recipe ideas might you enjoy?
Pickles can be prepared with many other ingredients, such as mustard seeds, zucchinis, radishes, red cabbage, spring onions, gherkins, carrots, ginger…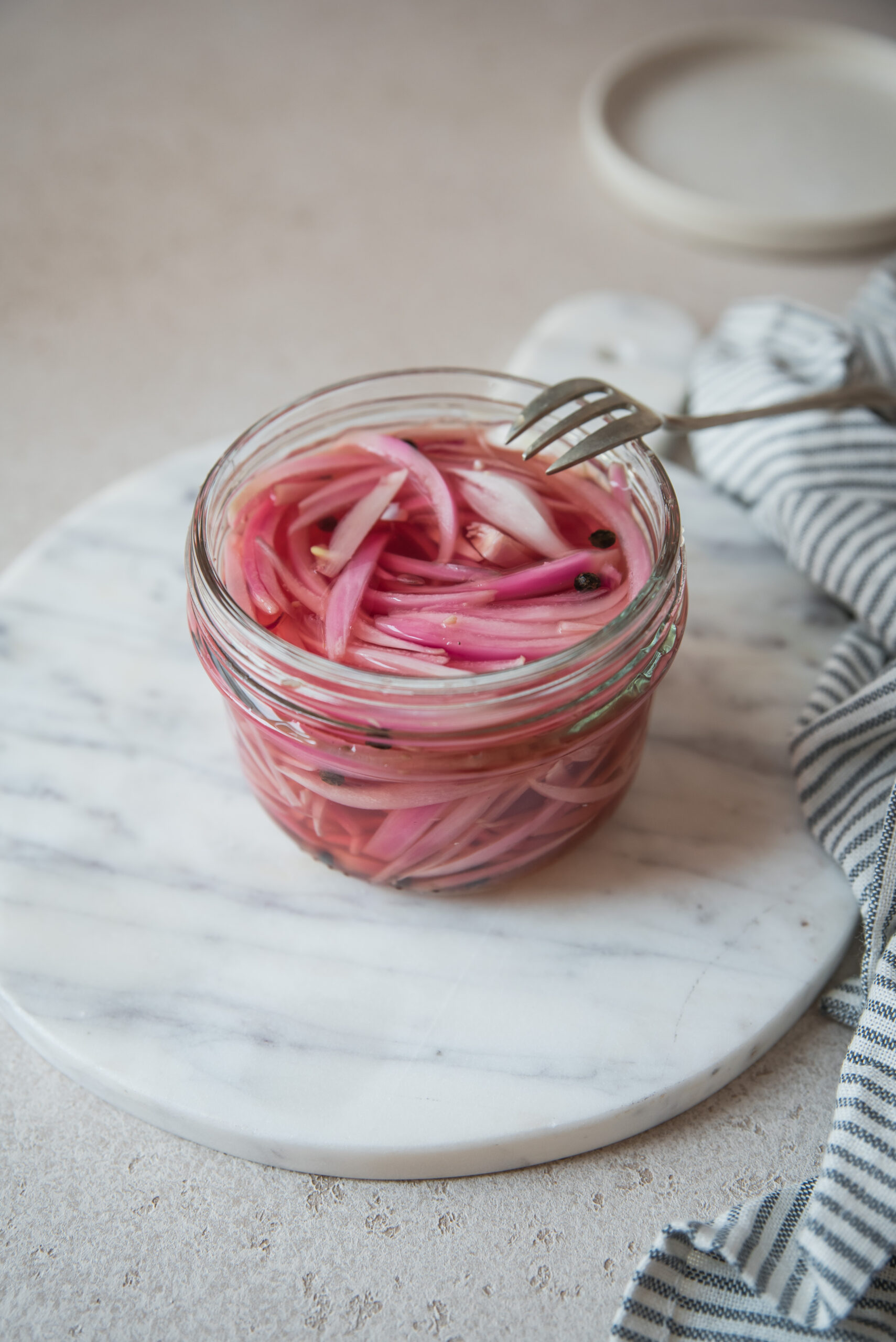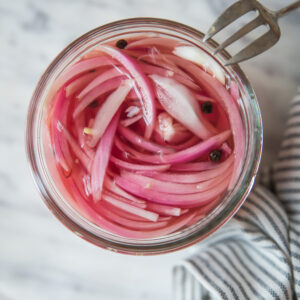 Red Onion Pickles homemade Recipe
Ingredients
250

g

red onions

15

cl

cider vinegar

10

cl

water

50

g

sugar

1/2

teaspoon

salt

a few black peppercorns

1

garlic clove
Instructions
Peel onion, remove ends and chop finely.

Place in a clean or sterilized jar.

Pour vinegar, water, sugar and salt into a saucepan and simmer until dissolved.

Add the garlic and pepper, then pour the hot mixture over the sliced onion in the jar.

Close the lid and leave to cool to room temperature.
If you ever make my Red Onion Pickles recipe and you like it, don't hesitate to tag me on Instagram @tangerinezest so I can see the result and share it myself…
Finally, just to let you know I am French and I translate my recipes, be indulgent if you see syntax errors and do not hesitate to leave me a comment so I can correct it. I hope you will like my recipes and enjoy your visit to my food blog!