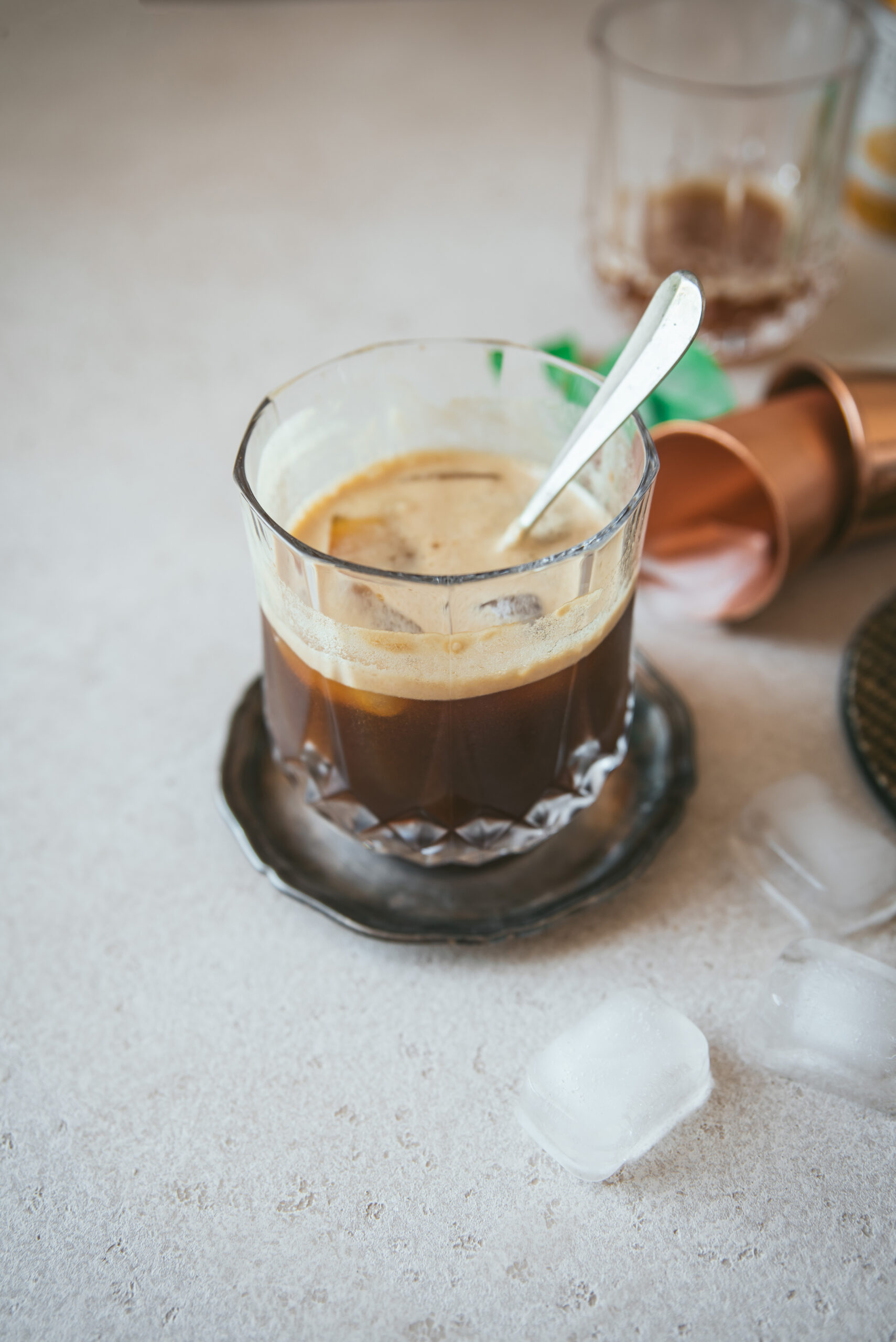 Have you ever tried or seen a Tonic Coffee Mocktail recipe? Don't worry, it's delicious!
I can imagine your face, which must be the same as mine, when my sister told me last year that she'd had an excellent drink in the Netherlands.
She described this non-alcoholic cocktail to me and I thought "yuck", but knowing her, we often have the same food tastes and she doesn't drink soda either.
So I thought about it, and it still took me 1 year to try it… 😉
Well, listen, it's really good! For those who like bitterness, it's perfect and really refreshing. A bit like an iced coffee, but spiced up with Tonic.
Tonic Coffee Mocktail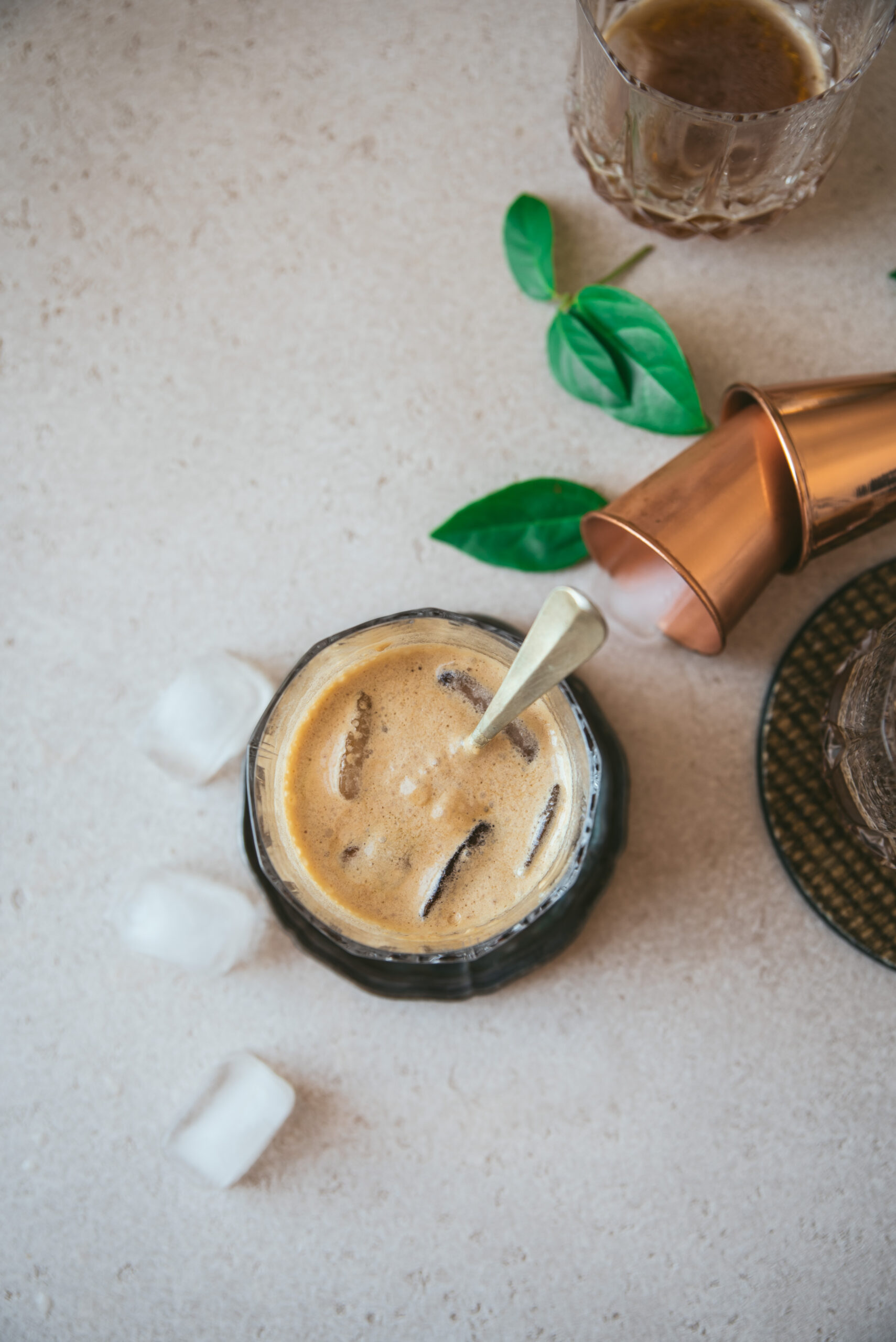 What ingredients do you need to make this cool drink recipe?
coffee: the equivalent of one espresso per glass
Tonic (good quality): I like The London Essence Indian Tonic
You can also add other ingredients, such as a sprig of rosemary or a slice of lemon.
And if you want to make a cocktail, you can add a small capful of whisky, gin or even Irish cream liqueur (like Baileys).
I found an absolutely delicious one in Ireland, made in a local distillery: Irish Cream.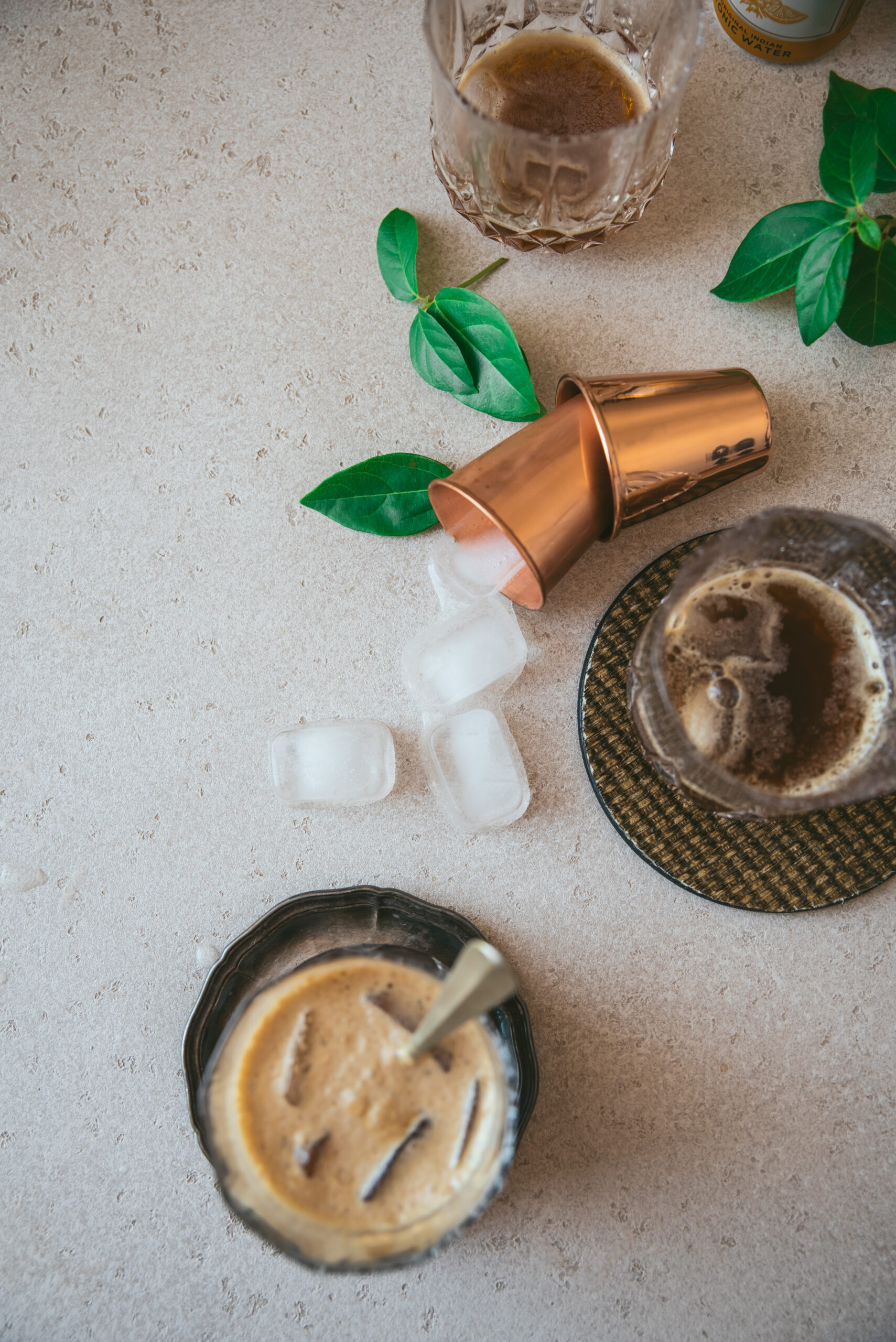 Here are a few ideas for cool drinks you might enjoy:
And a few Cocktail recipes: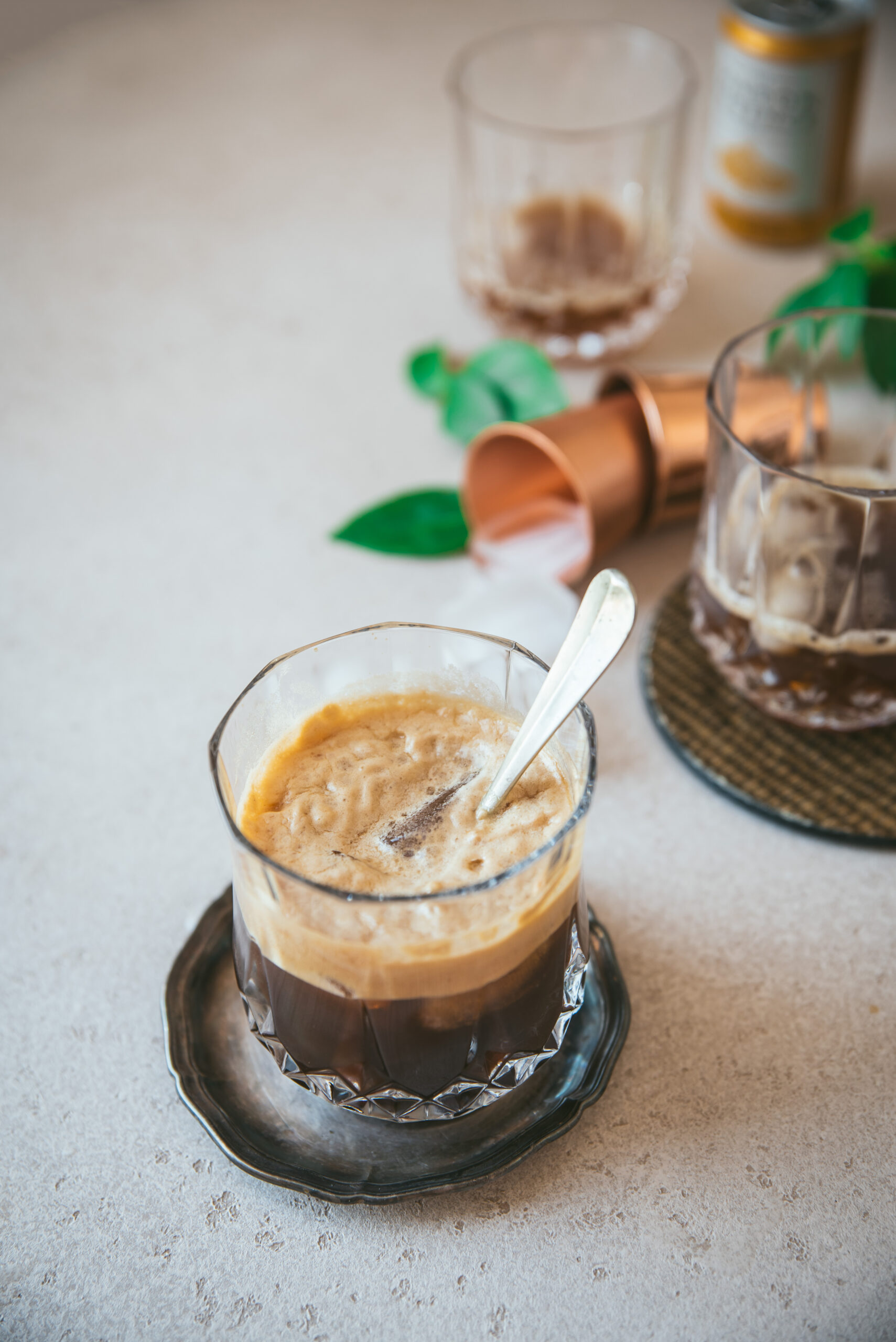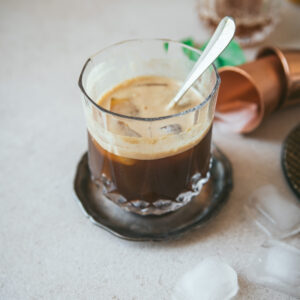 Tonic Coffee Mocktail recipe
Ingredients
1

espresso

10

cl

good quality Tonic

5 or 6

ice cubes or crushed ice
TO MAKE A COCKTAIL
1

capful Whiskey, Gin or Baileys
Instructions
Pour the Tonic into a tall glass.

Add espresso and ice cubes.

If you wish, add a shot of the alcohol suggested above to make a cocktail.
If you ever make my Tonic Coffee Mocktail recipe and you like it, don't hesitate to tag me on Instagram @tangerinezest so I can see the result and share it myself…
Finally, just to let you know I am French and I translate my recipes, be indulgent if you see syntax errors and do not hesitate to leave me a comment so I can correct it. I hope you will like my recipes and enjoy your visit to my food blog!