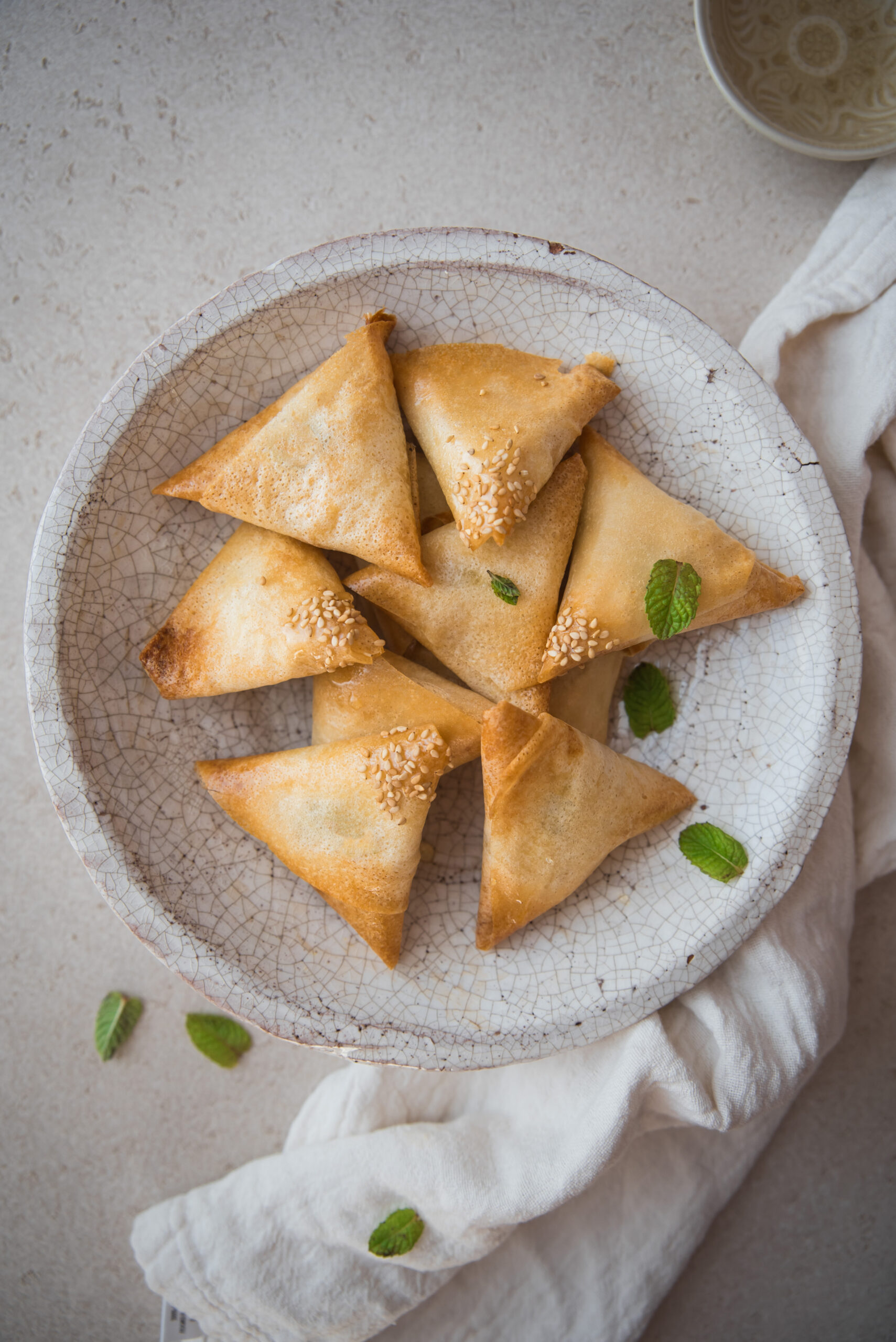 I love bricks in all their shapes and textures, and this Feta and Mint Bricks Recipe is no exception. They're also called Briouates…
This recipe is delicious and perfect as an aperitif, or as a starter with a nice salad.
It's a super-simple recipe to make once you get the hang of folding, in fact I show you the technique below and even have a video I made for another version.
What other recipes can you make with bricks that you might like?
I even have a sweet cigar-shaped version that I love, with almond powder, honey and orange blossom.
Incidentally, this reminds me that I haven't really explained why some of the corners of my feta-mint bricks are adorned with sesame seeds…
It's a decorative element, but it also adds a little sweet-salty touch that I like. I warmed up some honey and then dipped a corner of my bricks in the sesame seeds.
Feta and Mint Bricks Recipe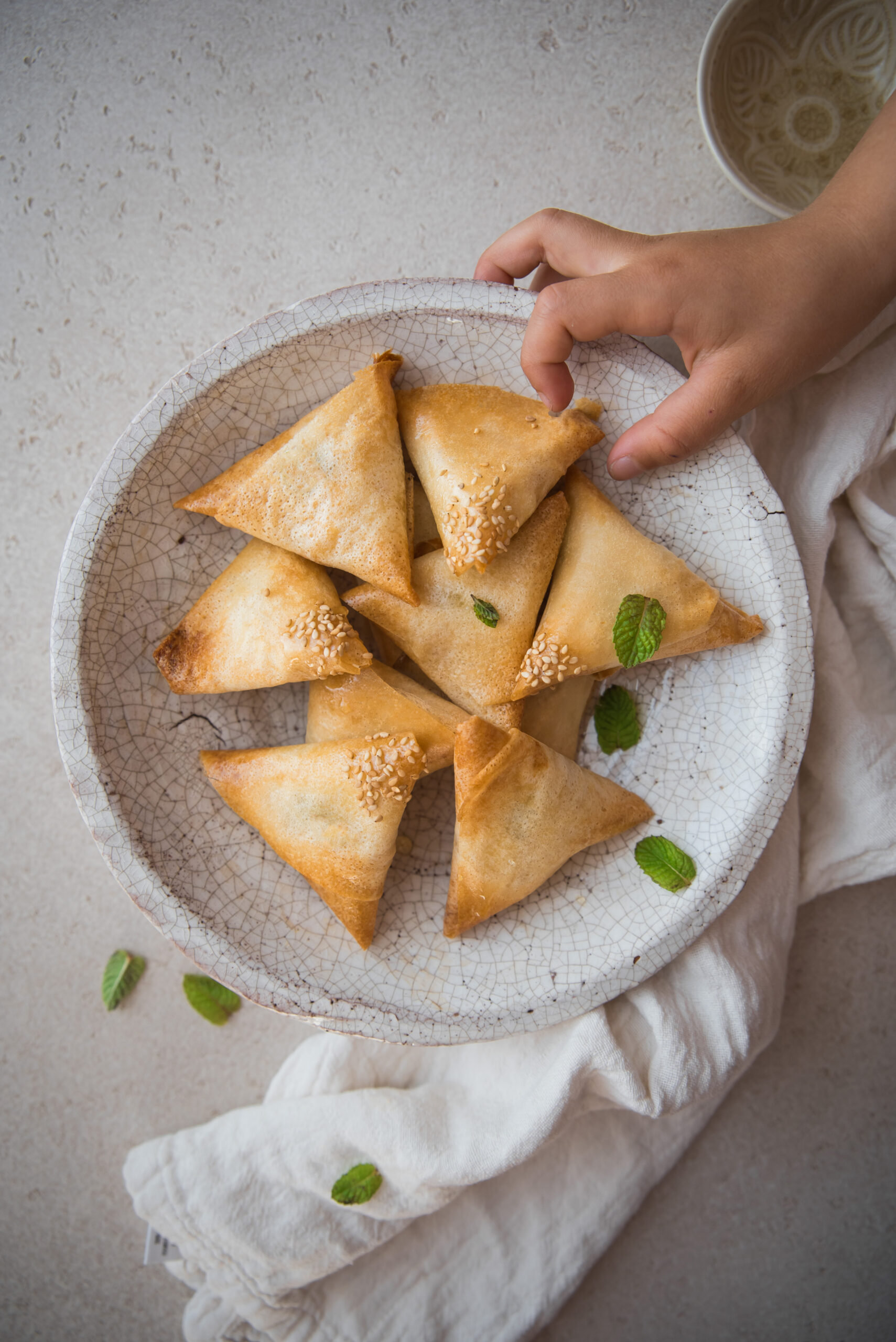 What ingredients do you need to make this feta and mint bricks recipe ?
pack of bricks (about 10 sheets)
feta cheese
grated Comté or similar cheese
one egg
bunch fresh mint
freshly ground pepper
olive oil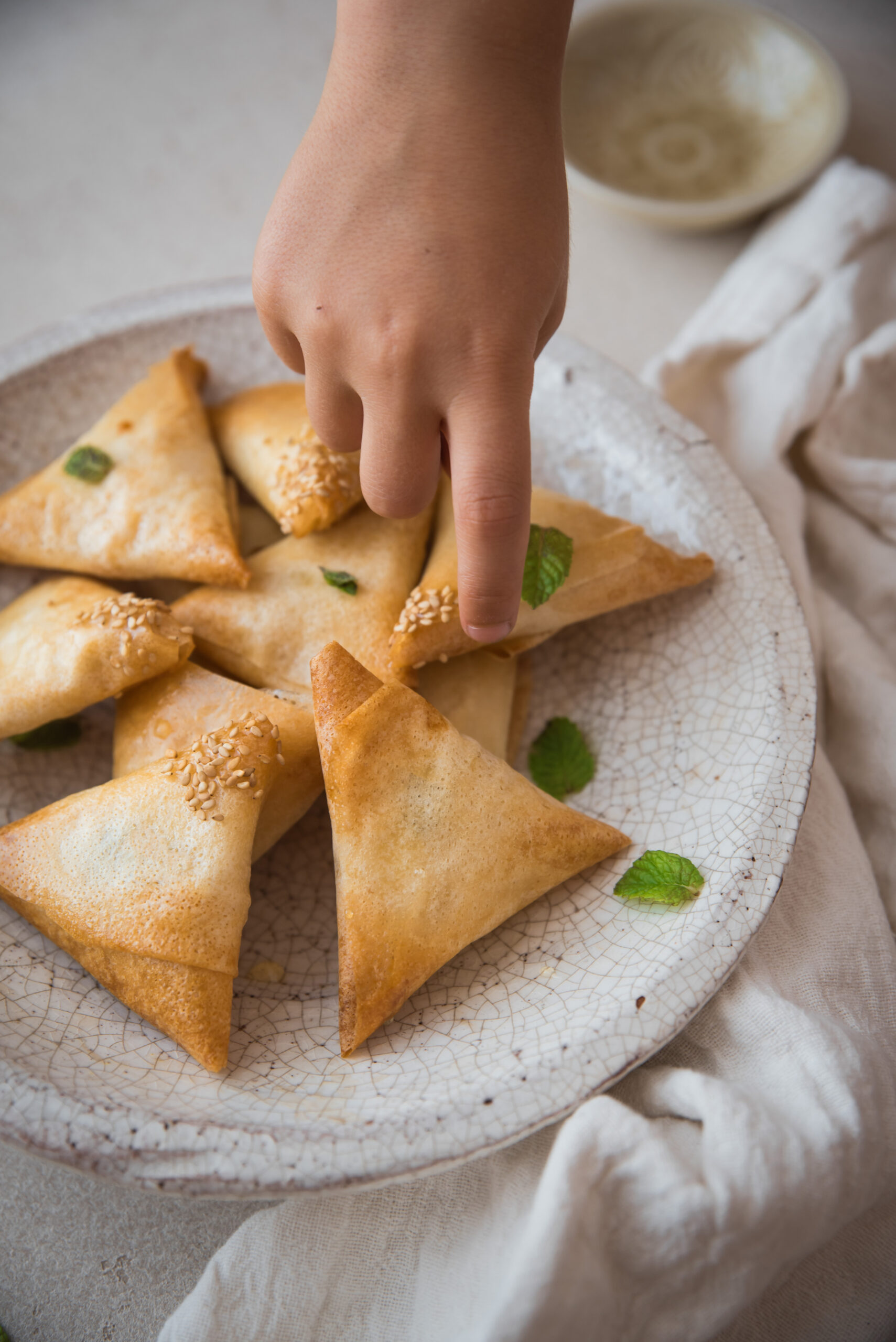 Here are some other appetizer recipe ideas that you might also like: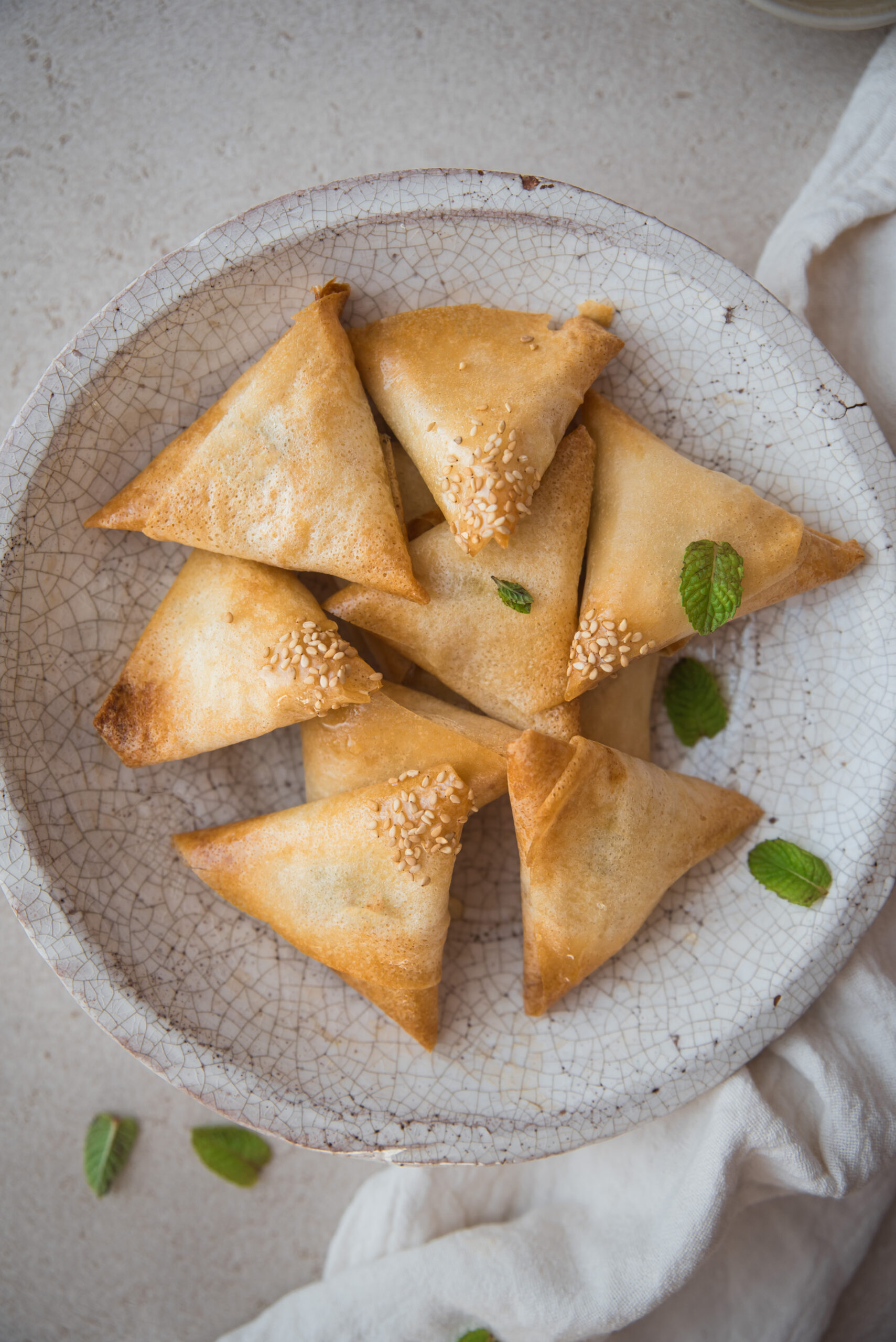 What salads or cold soups would go well with these bricks of feta and mint?
COLD SOUPS
SALADS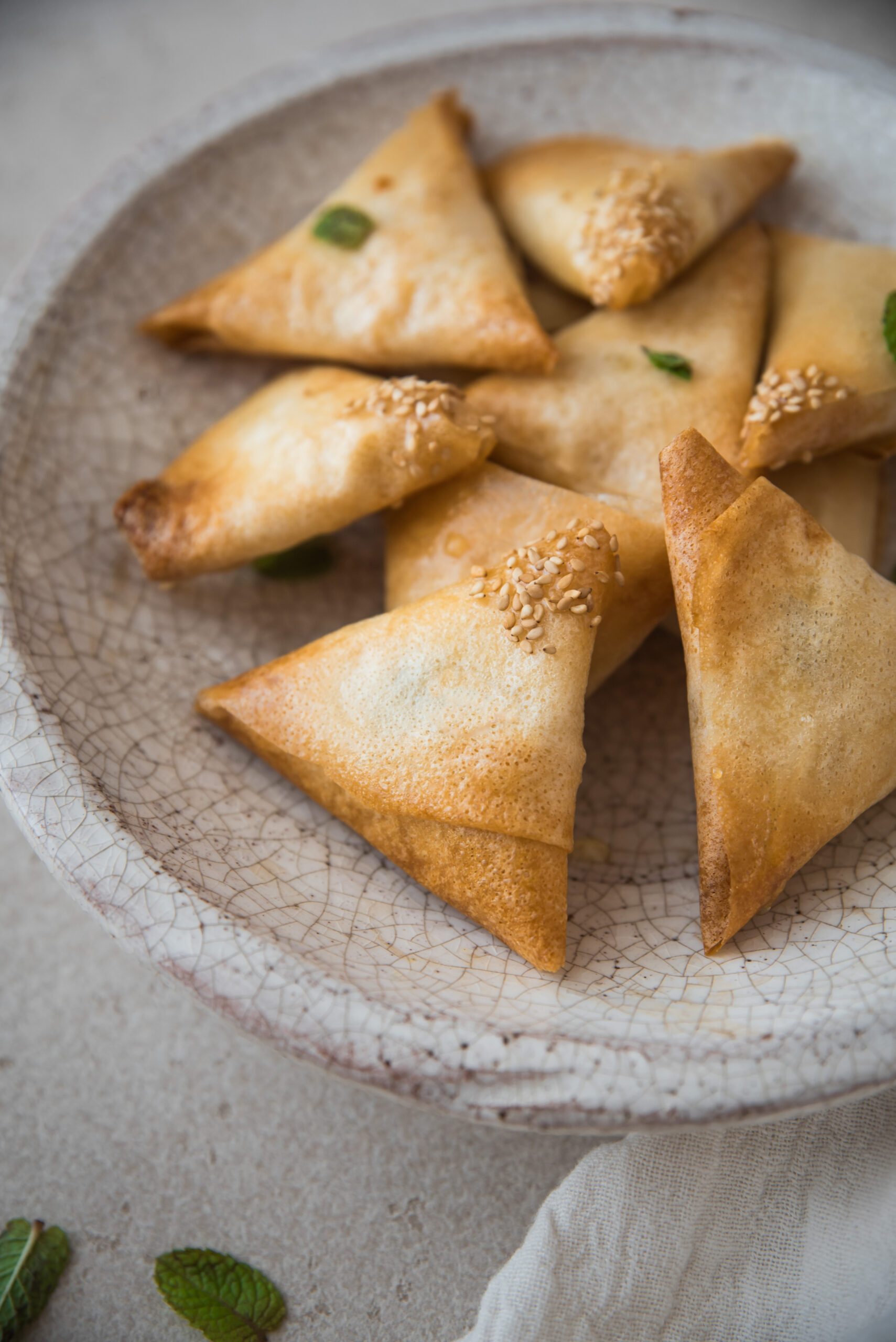 How to fold samoussas or Briouates?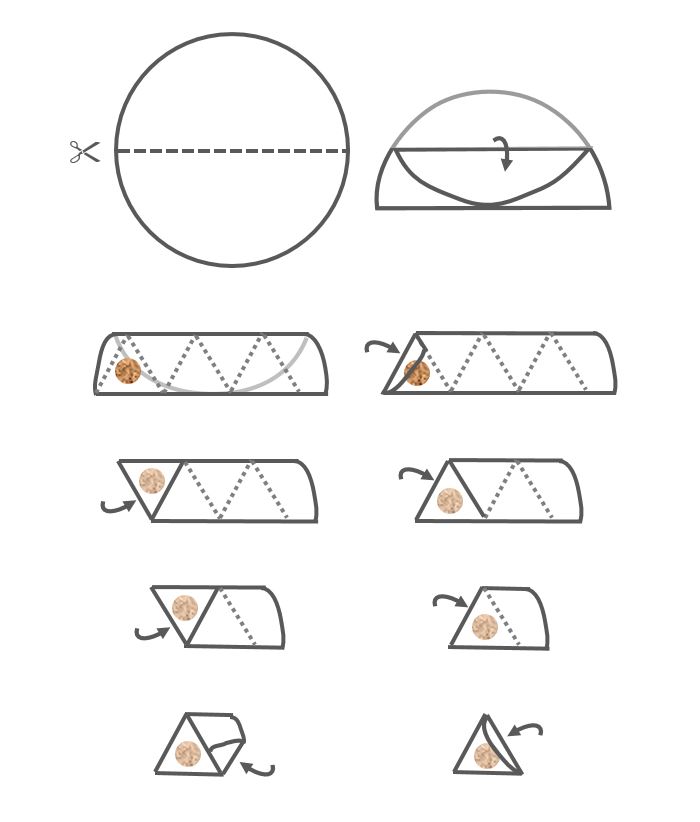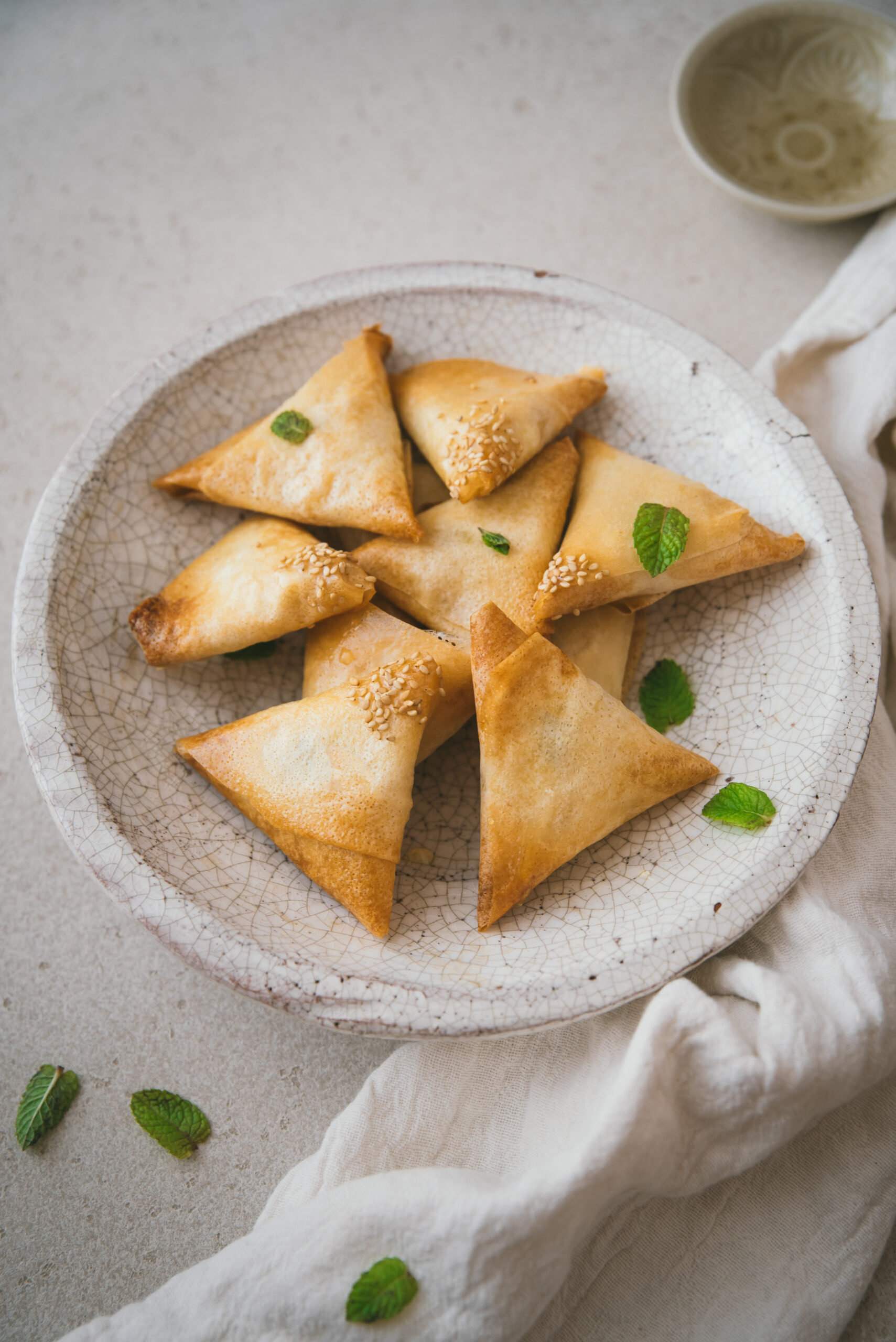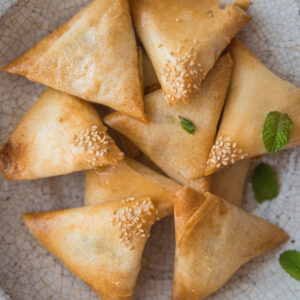 Feta and Mint Bricks recipe
Ingredients
1

pack of bricks

(10 sheets)

200

g

feta cheese

20

g

grated Comté or similar cheese

1

egg

1

bunch fresh mint

freshly ground black pepper

olive oil
Instructions
In a bowl, crumble with a fork.

Add freshly grated Comté cheese and egg.

Chop the mint leaves, add to the bowl and season with pepper.

Add a teaspoon of olive oil.

Mix well with a fork.

Cut bricks in half lengthwise. Fold each piece in half to form strips, then place a little filling at the bottom of the folded sheet and fold into a triangle.

Follow the pattern shown on the diagram.

Oil each brick with a kitchen brush and place on a parchment-lined baking sheet.

Preheat your oven to 180°C.

Bake for 20 minutes and serve.
If you ever make my Feta and Mint Bricks recipe and you like it, don't hesitate to tag me on Instagram @tangerinezest so I can see the result and share it myself…
Finally, just to let you know I am French and I translate my recipes, be indulgent if you see syntax errors and do not hesitate to leave me a comment so I can correct it. I hope you will like my recipes and enjoy your visit to my food blog!