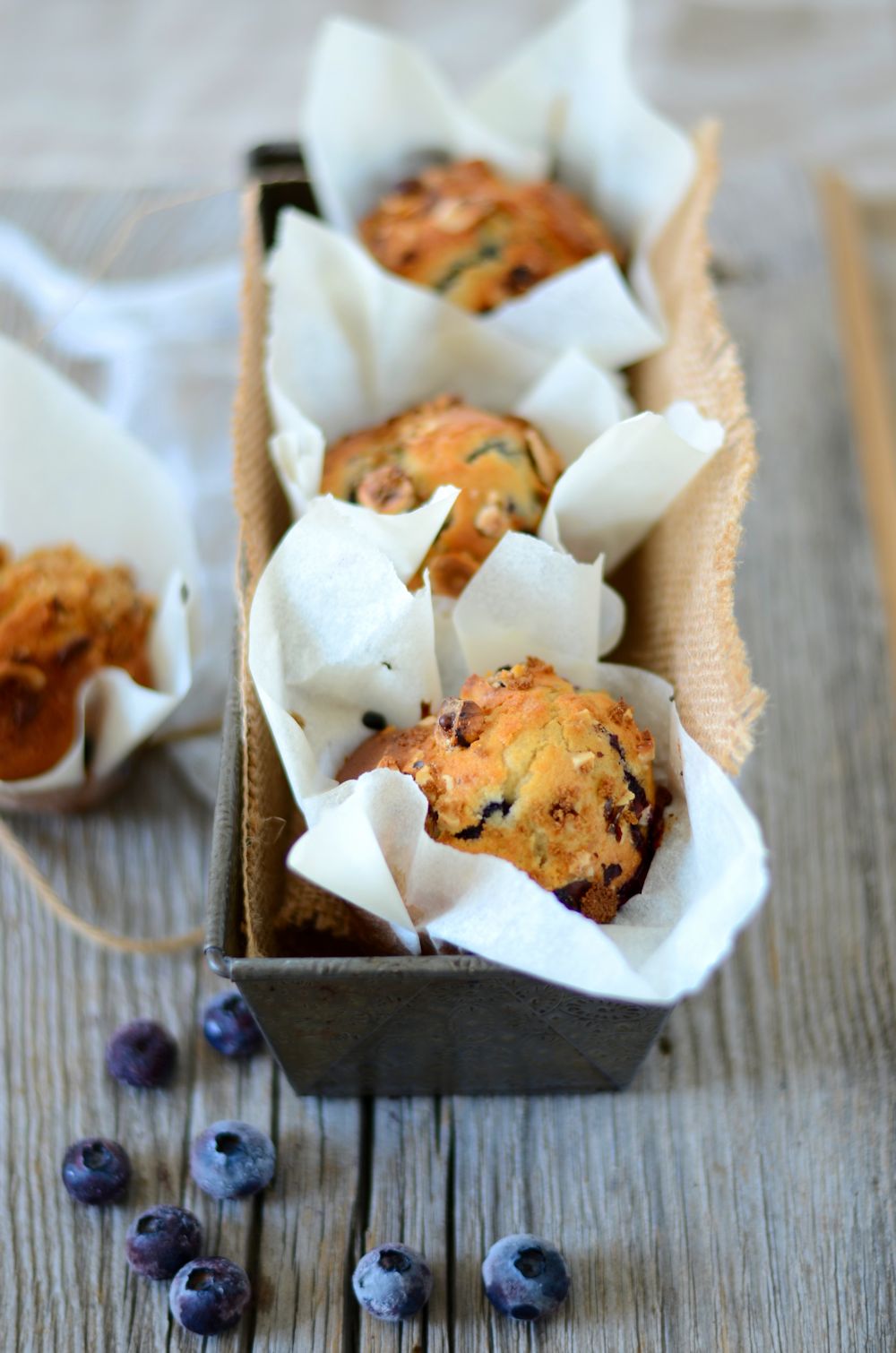 Blueberry muffins are a great classic but are not always easy to make. Well, without any modesty (but I accept it), I would tell you that this is the best blueberry muffins recipe!
It wasn't me who said it, it was my man and I could read it in my babyboy's eyes when I gave him a taste… Fab told me it was from afar the best muffins I have ever cooked and I completely agree with him.
When I say that these blueberry muffins were perfect, in fact, there are several reasons for that: they were well aerated and not compact, the blueberries were well distributed inside (not all of them fell to the bottom). In short, what I expect from good muffins!
I must admit that the hazelnut pieces and the sugar on top were really what made them number 1 among muffin recipes. I really love the little extra added by the hazelnuts. I don't know what you think, but they bring a real taste synonymous with cocooning for me.
Well, after this moment of self-gratification, I will eventually come to my muffin recipe… I had bought the blueberries a few days ago and while waiting to have time to cook them I had placed them in the freezer.
I think it was quite a good idea because when mixing the preparation with the fruits, it prevents them from crushing. When it's time to eat, we have beautiful whole blueberries.
Best Blueberry Muffins Recipe
What ingredients do you need to make this delicious muffin recipe?
brown vergeoise
sugar
milk with a few drops of lemon juice
oil
an egg
of flour
a pinch of salt
baking powder
blueberries (frozen)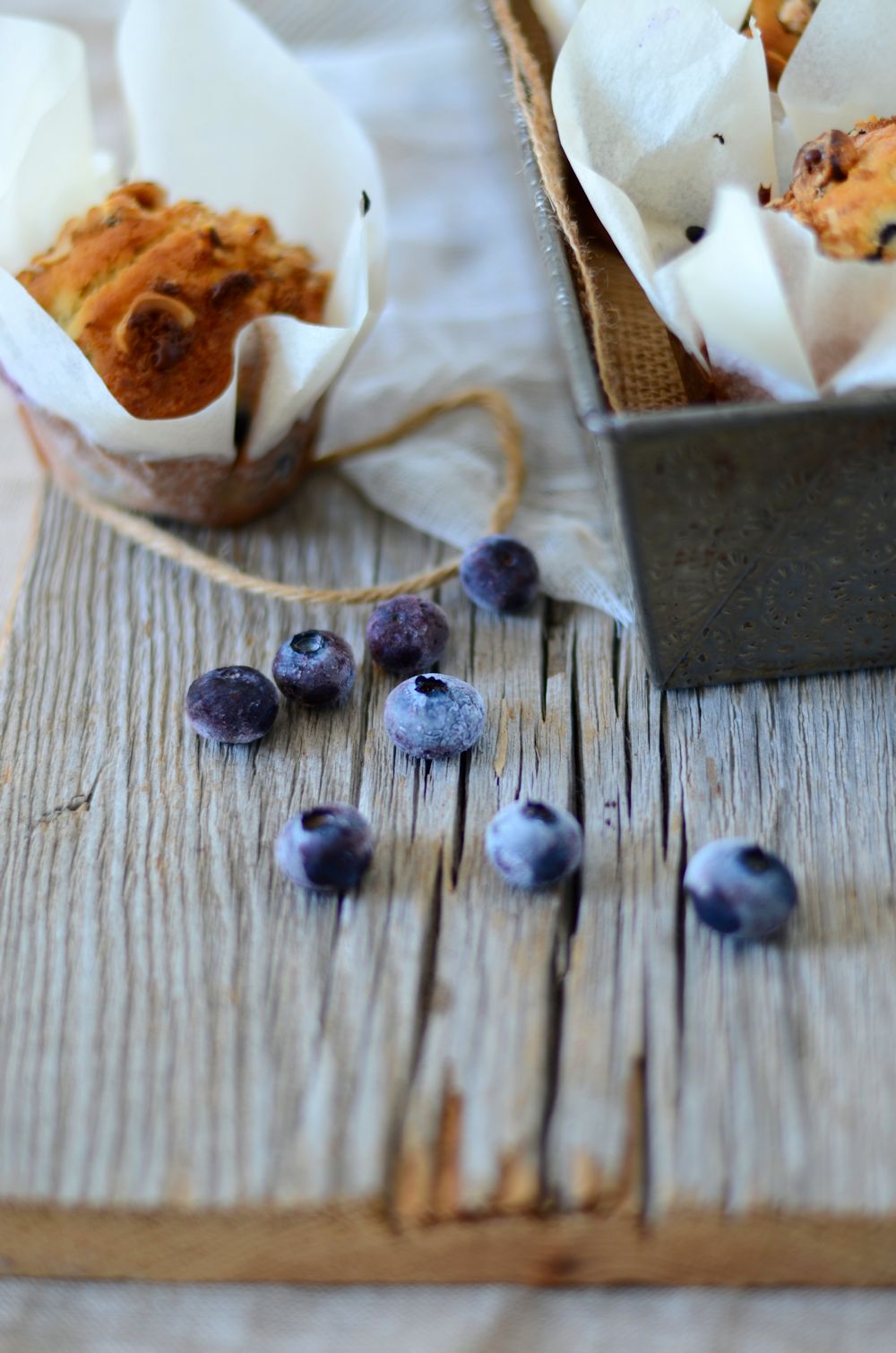 other recipe ideas should you also like?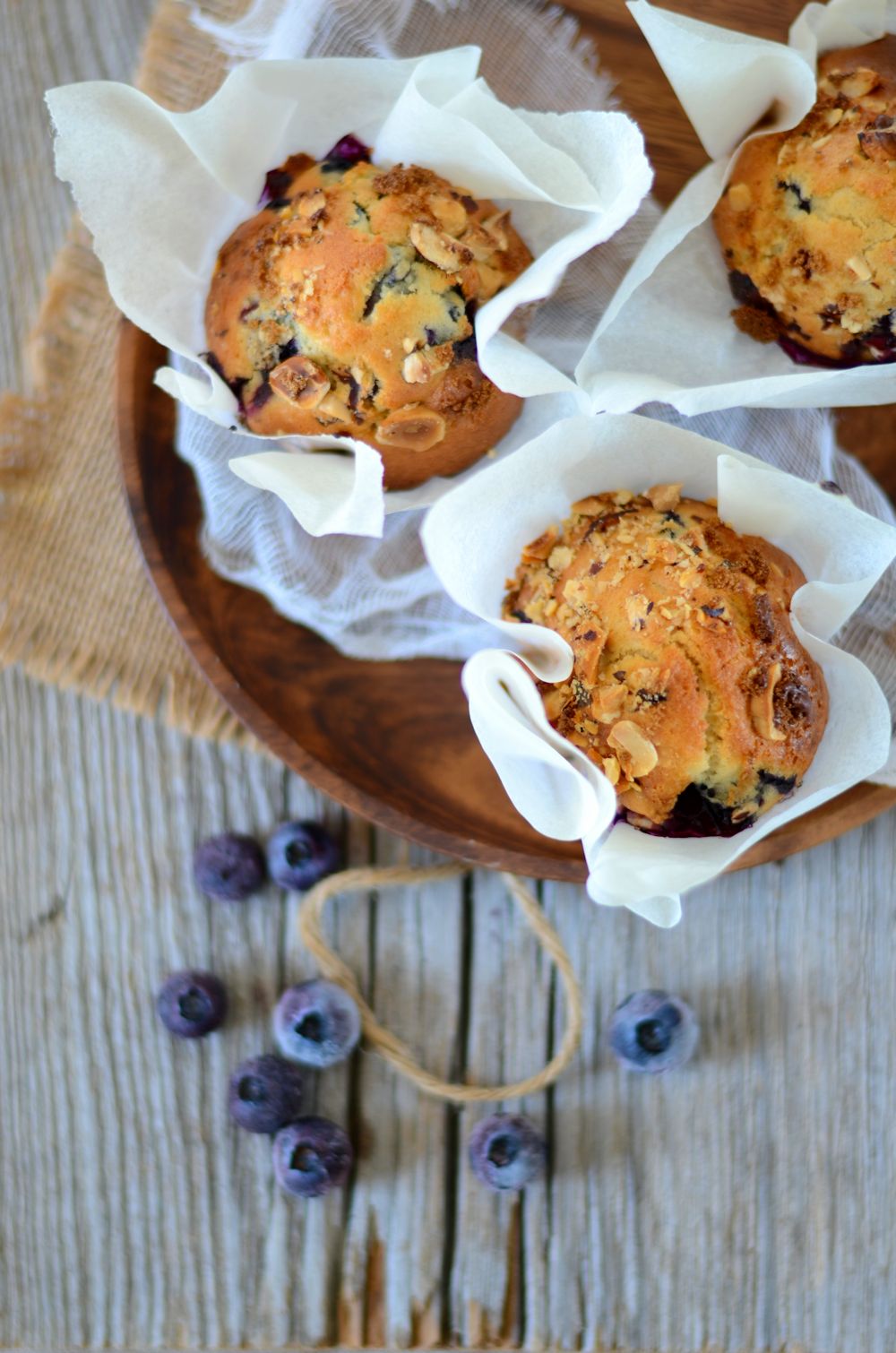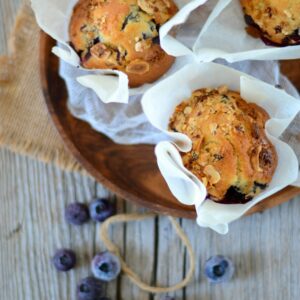 Best Blueberry muffins Recipe
Ingredients
10

g

brown sugar

plus a little for the top of the muffins

80

g

sugar

90

g

milk

with a few drops of lemon juice

50

g

oil

1

egg

150

g

flour

1

pinch

salt

1

teaspoon

baking powder

130

g

blueberries

(frozen)

1

handful of hazelnuts
Instructions
Preheat the oven to 200°C.

Put all the ingredients in a bowl, except for the yeast, blueberries and hazelnuts.

Mix well then add the baking powder. Mix again to fully incorporate the yeast.

Add the blueberries, stir gently so as not to crush the blueberries.

Place paper cases in the muffin molds (here I used baking paper that I cut) then fill 3/4 of the way with the dough so that it doesn't overflow when cooking.

Coarsely crush the hazelnuts after toasting them for a few minutes in the oven and spread them on top of your dough. Sprinkle a little vergeoise on top as well.

Place in the oven and cook for 15 to 20 minutes, monitoring the end of cooking so as not to let them burn. They should be nicely browned and above all very puffy.

Remove the tray from the oven and after a few minutes, carefully unmold them, possibly using a knife so as not to break the tops of the muffins.

Enjoy with a good tea or coffee and enjoy this moment of sweetness.
If you ever make my best homemade Blueberry muffins recipe and you like it, don't hesitate to tag me on Instagram @tangerinezest so I can see the result and share it myself…
Finally, just to let you know I am French and I translate my recipes, be indulgent if you see syntax errors and do not hesitate to leave me a comment so I can correct it. I hope you will like my recipes and enjoy your visit to my food blog!