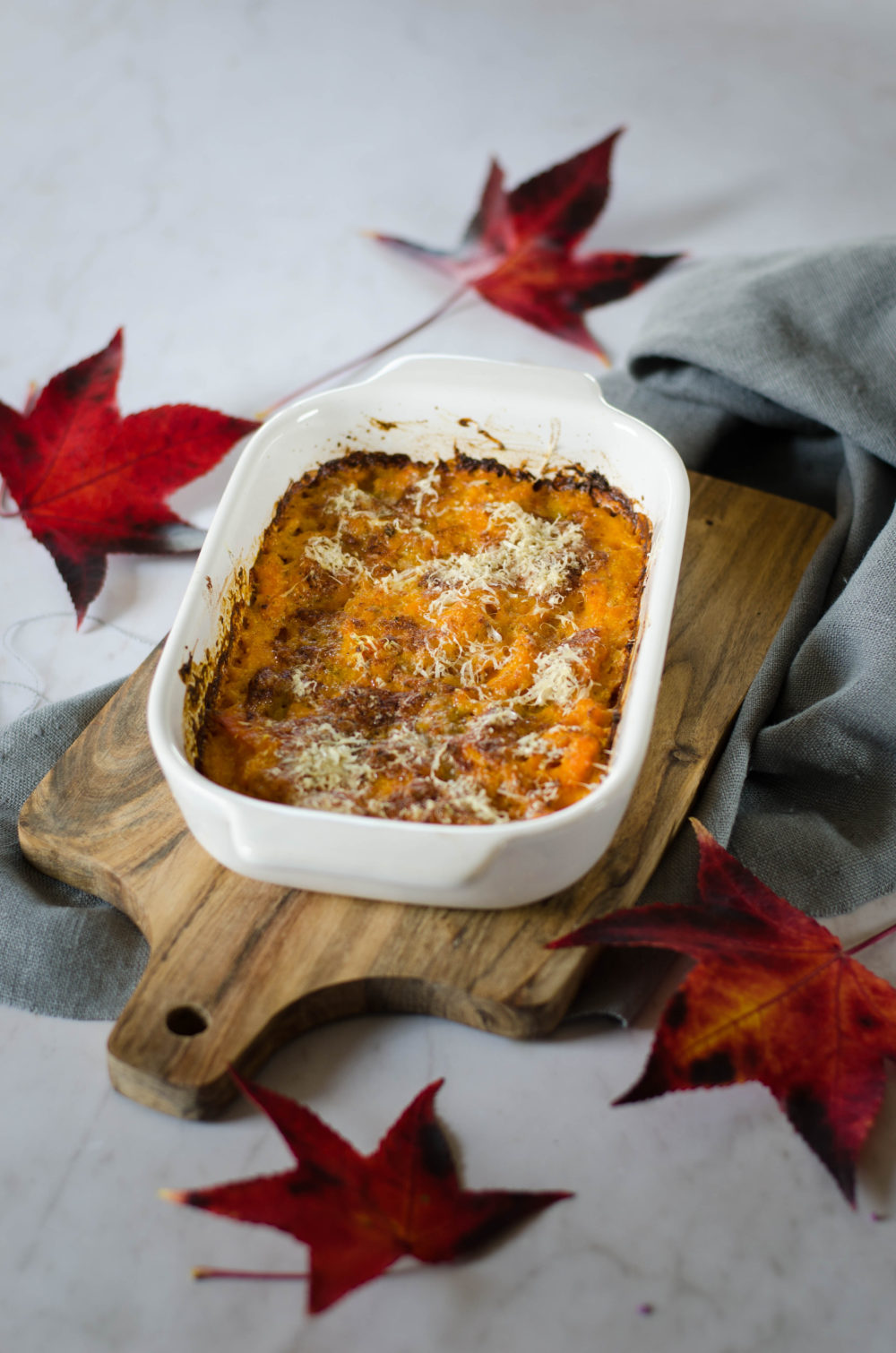 This pumpkin gratin recipe is an absolute delight. It is very simple to make and can also be made with other squash or butternut squash and you can add grilled bacon bits inside…
As I told you before, I learn to do a lot of things balancing on one foot while the other rocks the deckchair, or with one hand. Do you visualize well or would you like a photo? 😉 Well, that's how I made this gratin! This means that if I was able to do it this way, you will have no difficulty in cooking it at home, quietly.
I think pumpkin is my favorite squash for several reasons. Already its squash-chestnut taste, its super creamy texture and above all the fact that you don't have to peel it to cook it. And yes, its skin softens perfectly when cooked so well that you won't even feel it when tasting it, just brush and wash the pumpkin well before cooking it (and choose an untreated one/ organic).
This recipe for pumpkin gratin, I got it from a friend from Haute-Savoie who makes it wonderfully. He is an outstanding cook and I am thinking in particular of his Savoyard fondue which I will also have to share with you. A delight ! The best fondue I have ever eaten… Yum!
This pumpkin squash gratin will be perfect as it is with a good green salad or as an accompaniment to meat, whether game or poultry, for example. You can also slip in some bacon or make it with pumpkin, it also works very well. If you use pumpkin, you just have to peel it because the skin softens less than that of the pumpkin when cooked.
Pumpkin gratin Recipe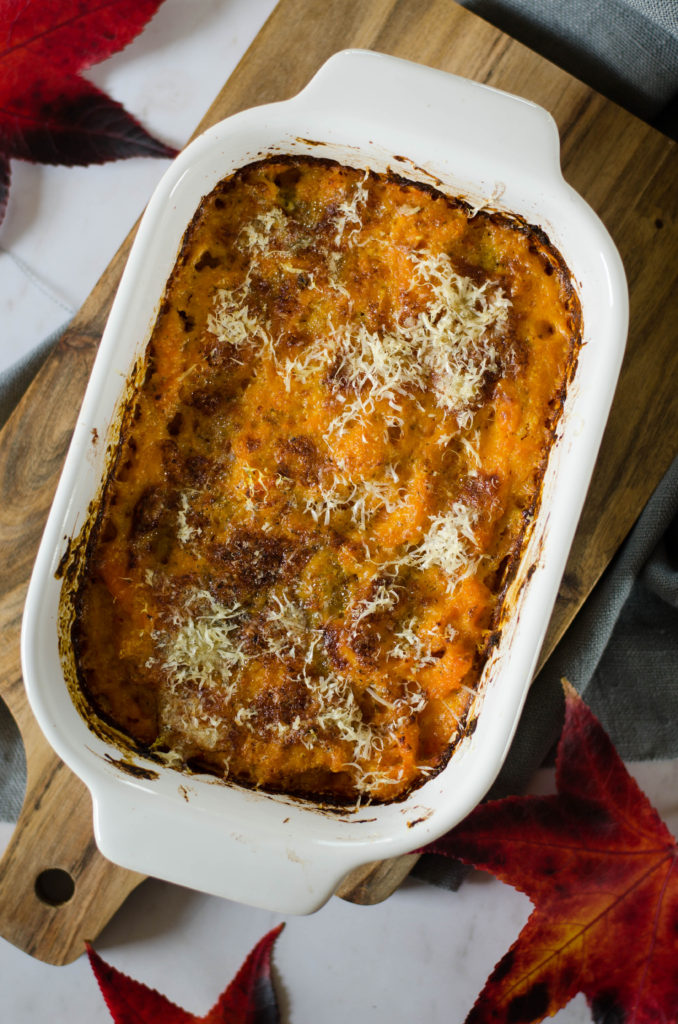 WHAT INGREDIENTS WILL YOU NEED TO MAKE THIS DELICIOUS RECIPE FOR Pumpkin Gratin?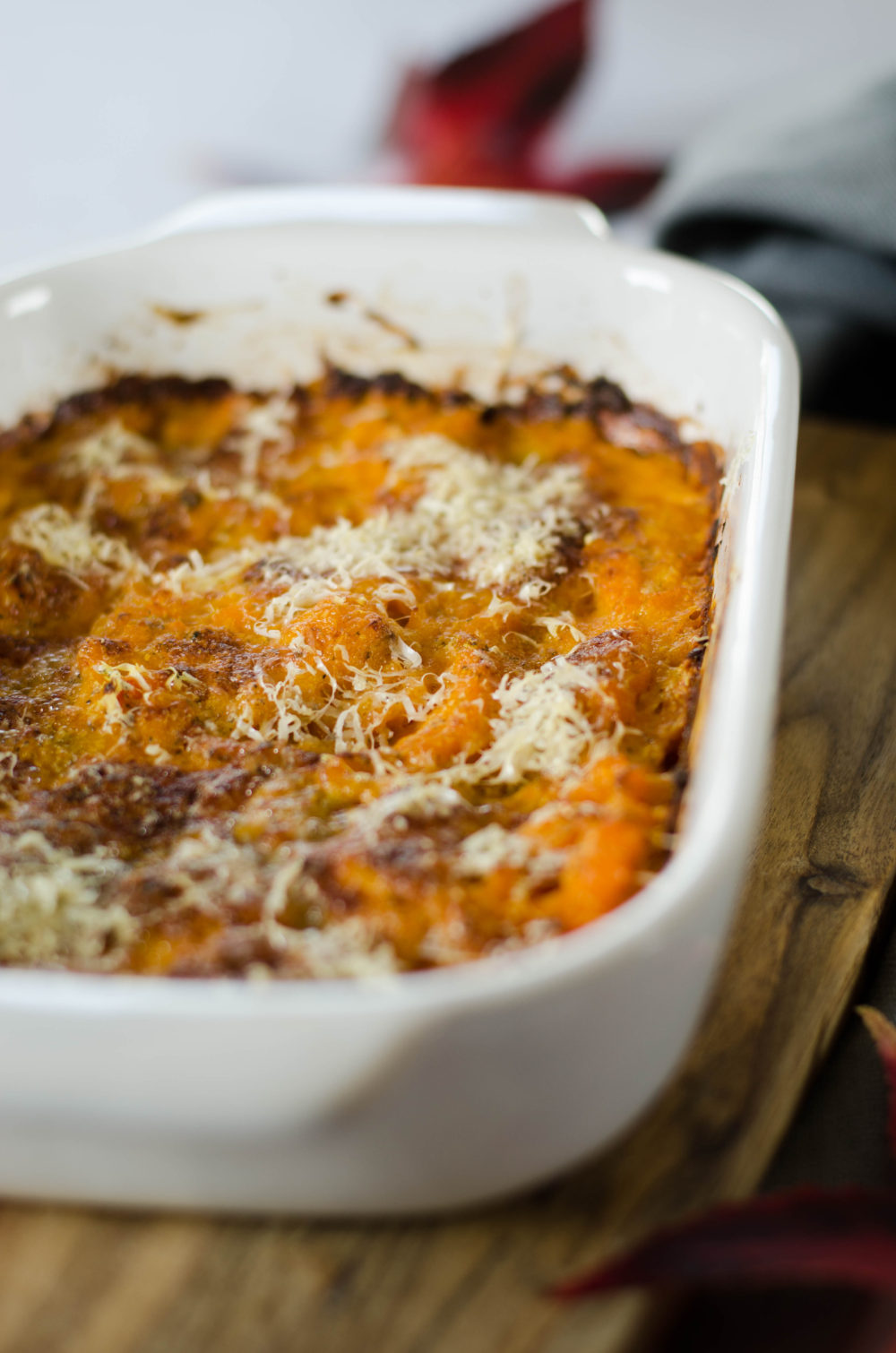 Other recipe ideas to make with squash: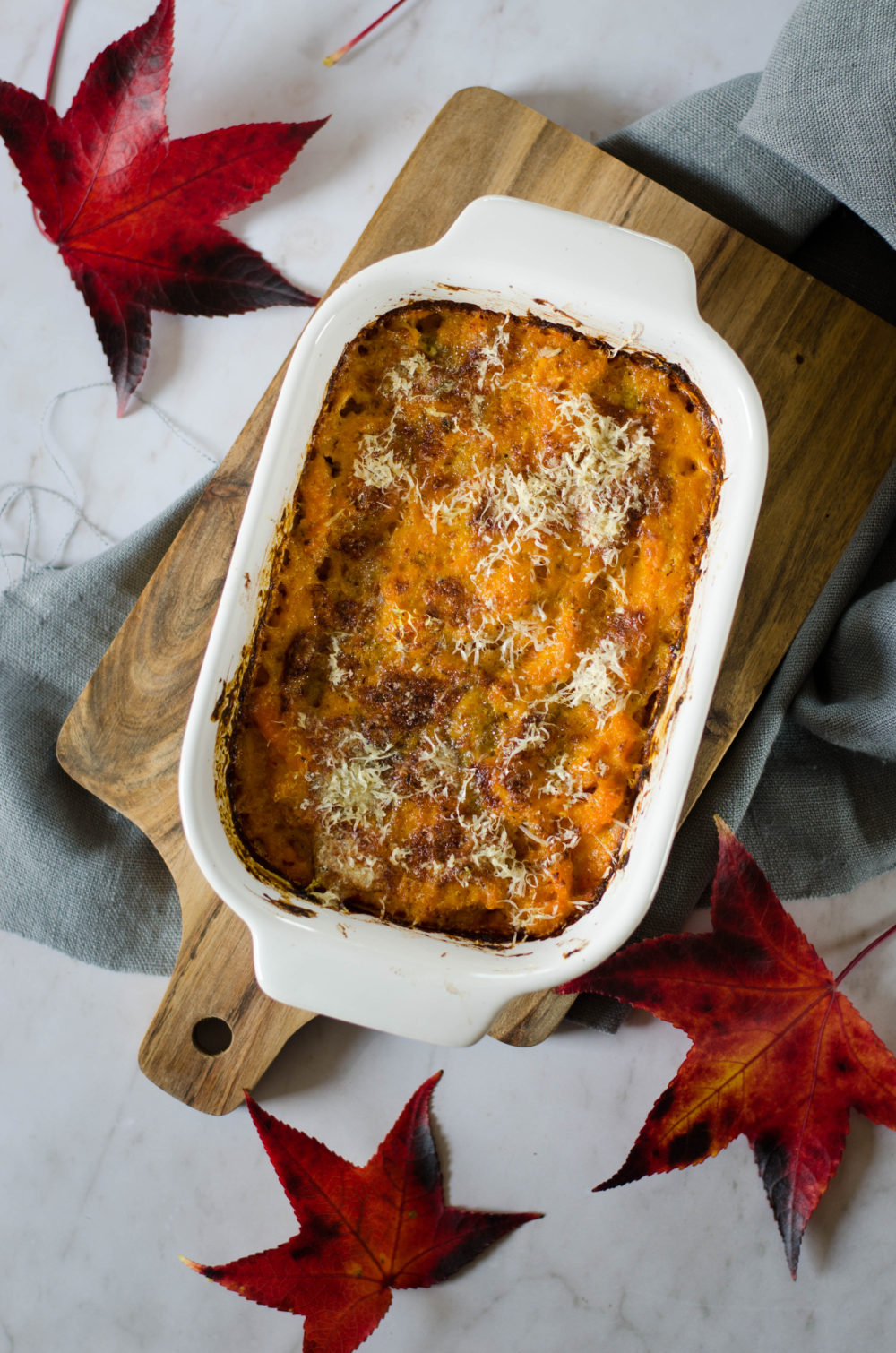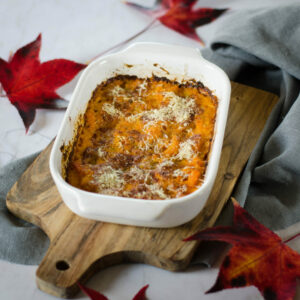 Pumpkin gratin
Ingredients
1

pumpkin

about 1.5kg

20

cl

cream

250

g

Comté cheese or Parmesan cheese

Salt and pepper

1

pressed garlic clove

1/2

teaspoon

grated nutmeg

Olive oil
Instructions
Wash and brush your pumpkin. Empty it, cut into small cubes, without peeling it.

Cook it in a pot, covering with salted water. Cook over medium heat for 30 minutes.

Preheat your oven to 200°C/392°F.

In a pot, brown the pressed garlic for a few minutes in a little oil, then add the pumpkin again. Add the cream, half the grated Comté cheese. Salt, pepper and add the nutmeg. Mix well by heating over medium heat for 5 minutes. Everything will form a kind of puree.

In a gratin dish, pour a knob of olive oil then the pumpkin mixture.

Sprinkle the rest of the Comté on top and bake for 30 to 40 minutes until the gratin is browned to your liking.
Notes
You can also slide some bacon in your gratin or make it with pumpkin, it also works very well.
If you make my Pumpkin gratin recipe and you like it, don't hesitate to tag me on Instagram or on Facebook so that I can see the result and share it myself…
Just to let you know I am French and I translate my recipes, be indulgent if you see syntax errors and do not hesitate to leave me a comment so I can correct it. I hope you will like my recipes and enjoy your visit to my food blog!