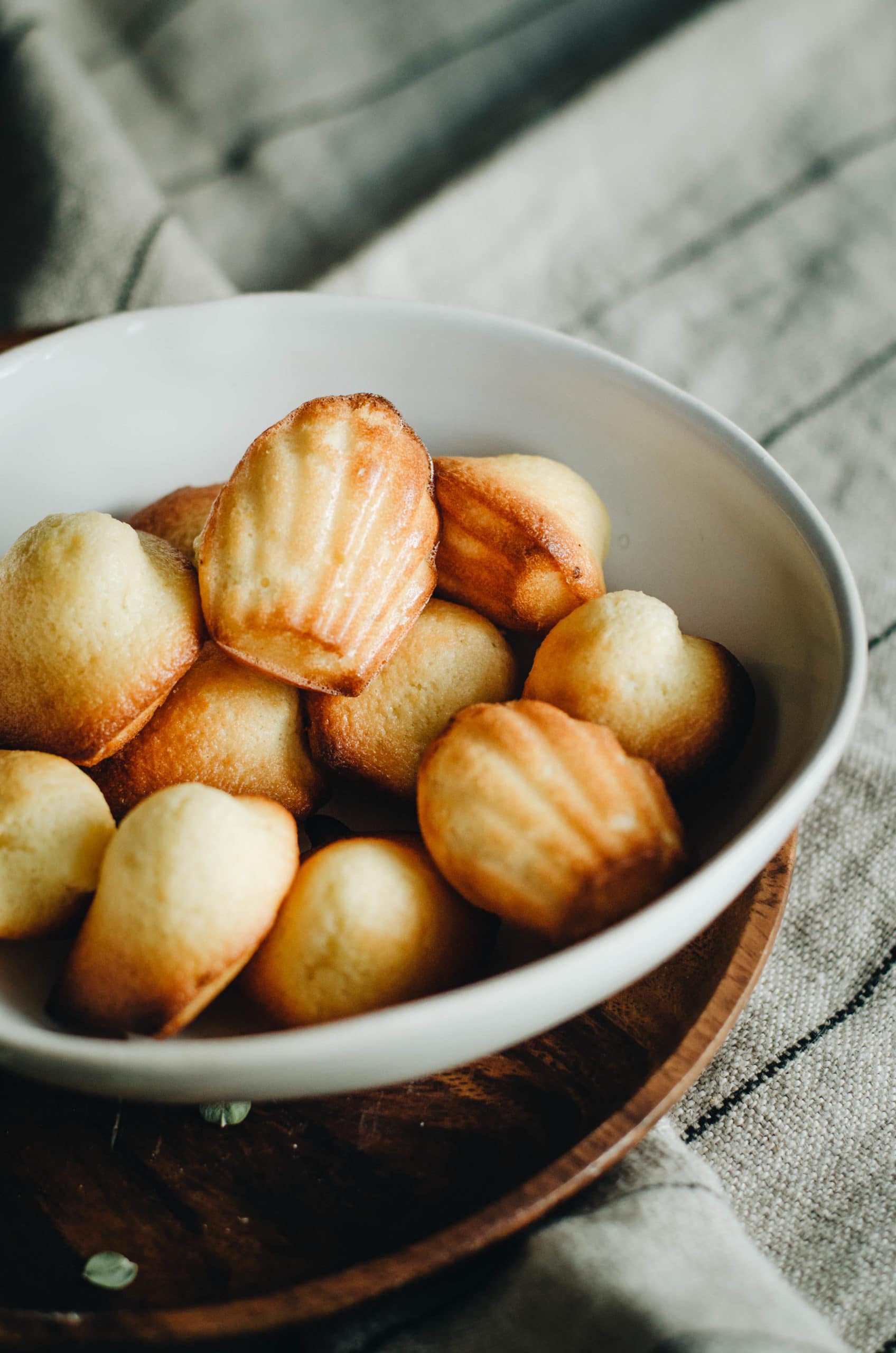 At the start of the year, I must admit that I slacked off a bit and that I didn't post too many recipes on the blog, but as promised, here is my lemon madeleines recipe!
Well, let's give back to Caesar what belongs to Caesar and to be honest, these little madeleines were made with 4 hands by my men!
And as you can see in the photos below, they were also literally devoured with 4 hands by my 2 little ones. I almost didn't have time to take my photos… Don't be surprised that their hands are chubby! 😉
This recipe is really simple to make and is perfect for children's snacks or adults' coffee/tea. And yes, the little ones don't have exclusivity. 😉
This madeleine recipe should be made again and again without moderation! You will see in the recipe that I used the zest of a whole lemon, this allows them to be lightly flavored but not too much, don't hesitate to add more if you really want to give them a lemony taste.
And conversely, you can also make plain madeleines using only the juice of 1/2 lemon but not the zest.
In short, it's a 100% customizable recipe! At the top !
Lemon Madeleines Recipe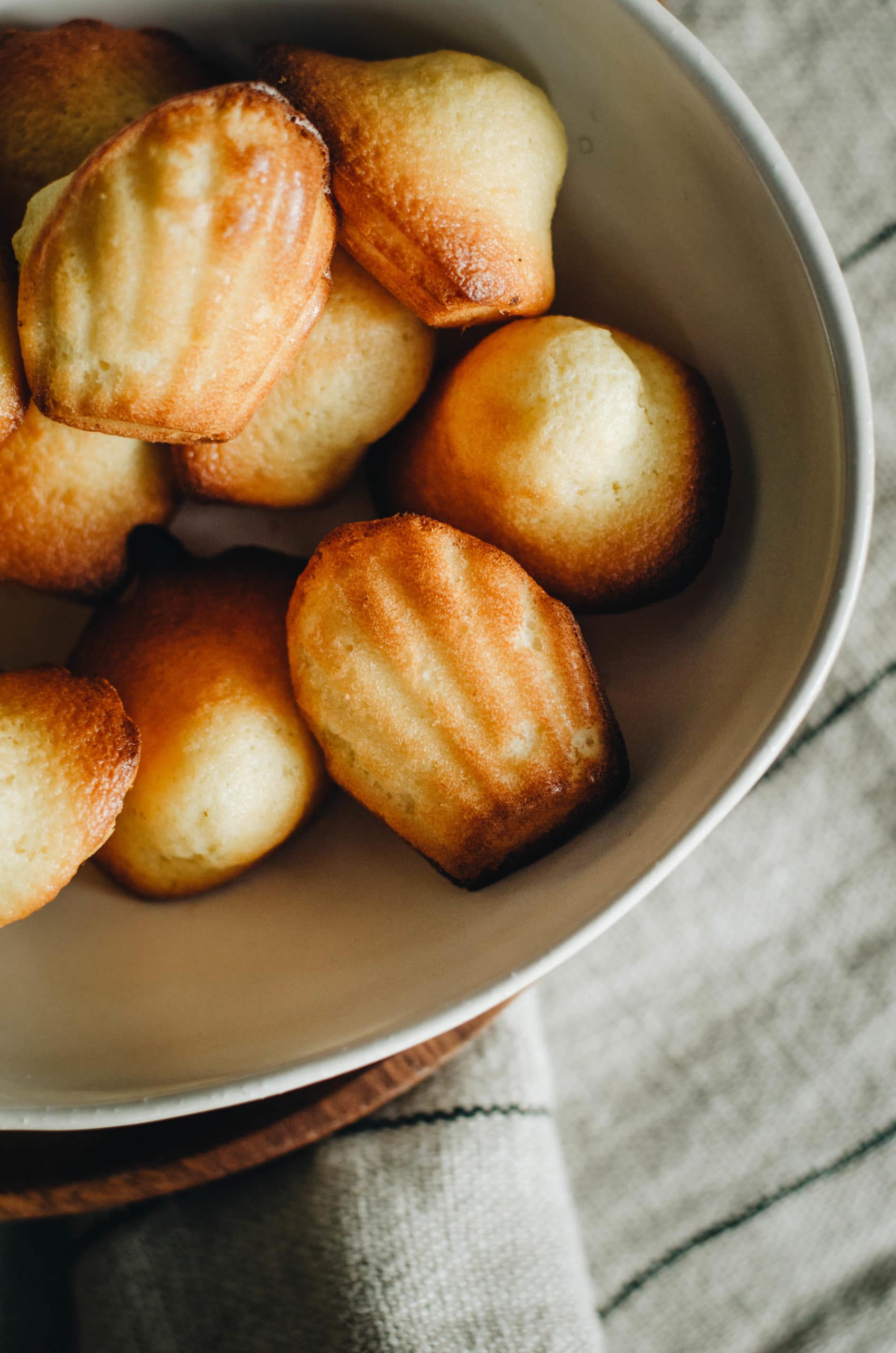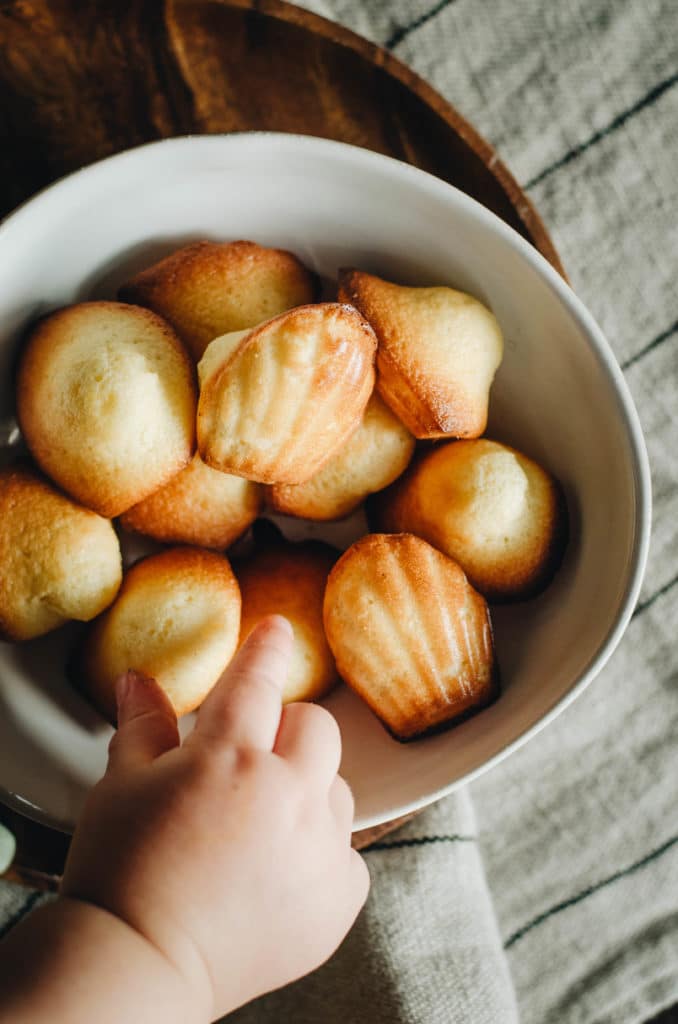 What ingredients do you need to make these delicious homemade madeleines?
eggs
powdered sugar
an organic lemon for zest and juice
of flour
a packet of baking powder
melted butter
milk
If you want, you can also add ground cardamom, it's absolutely delicious!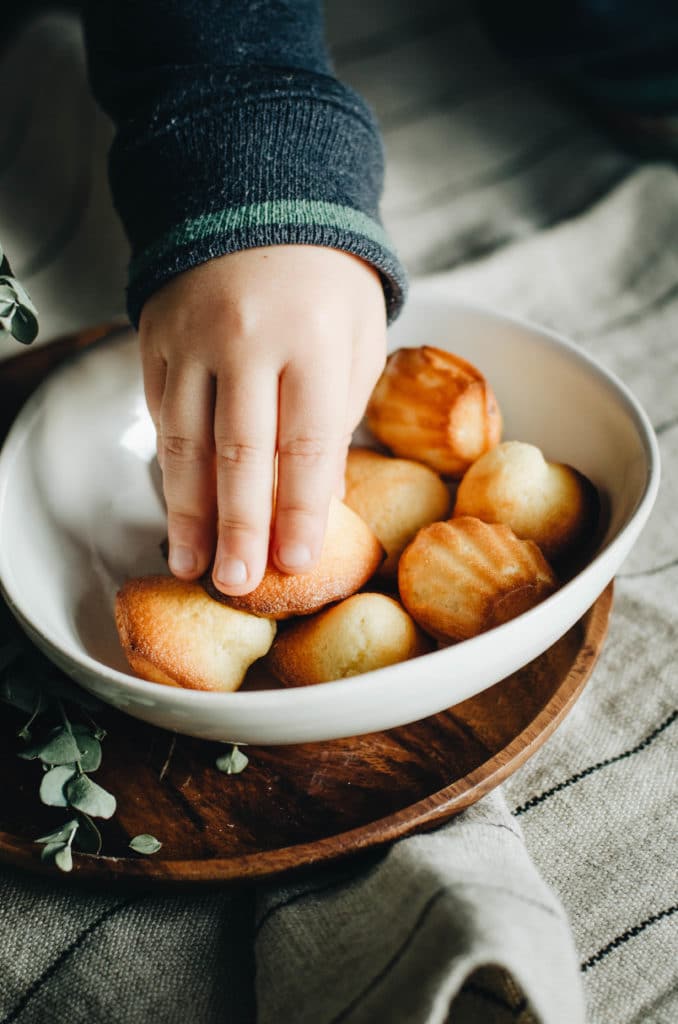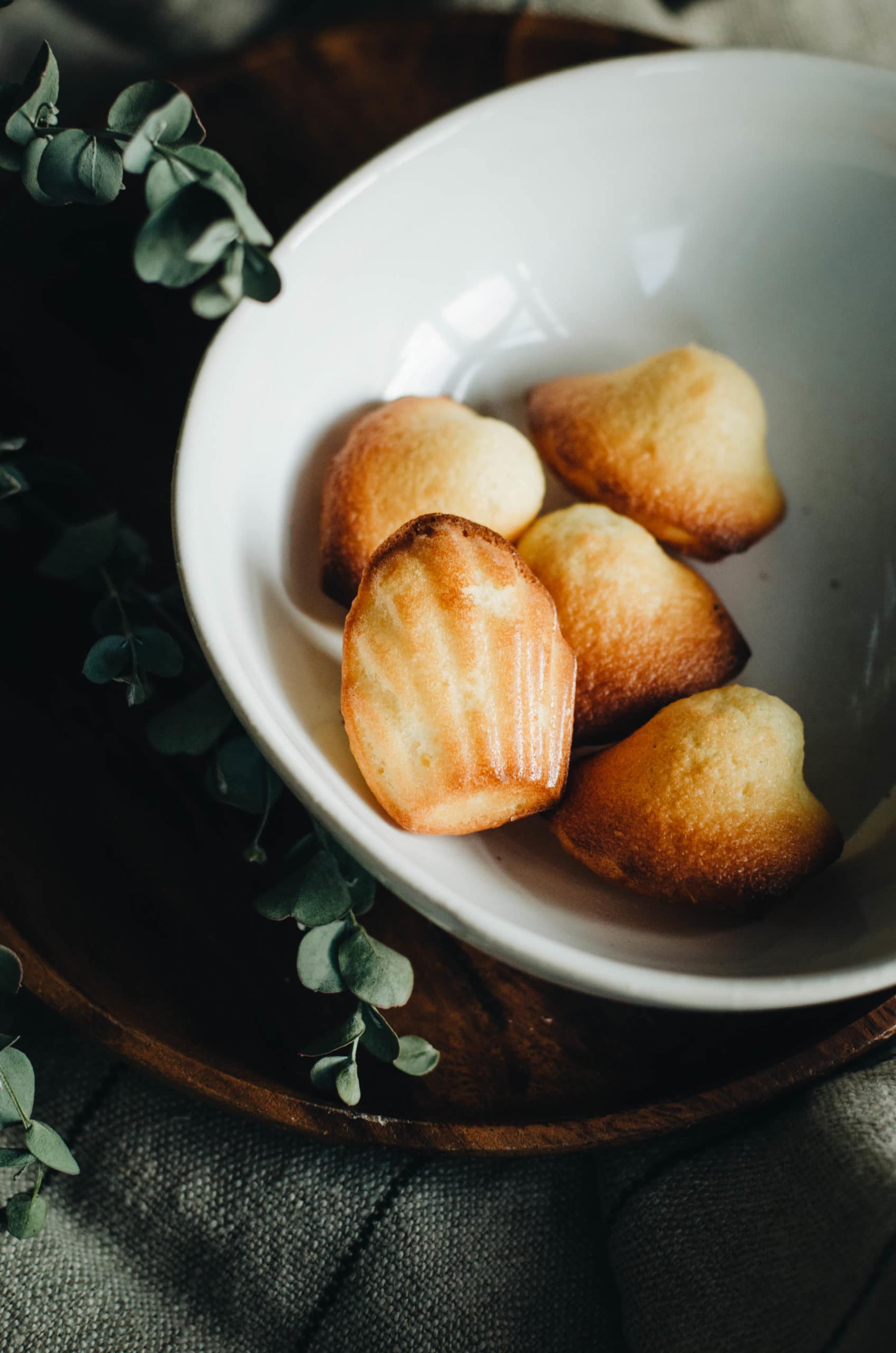 What are some other cookie or cake recipe ideas that you should also enjoy?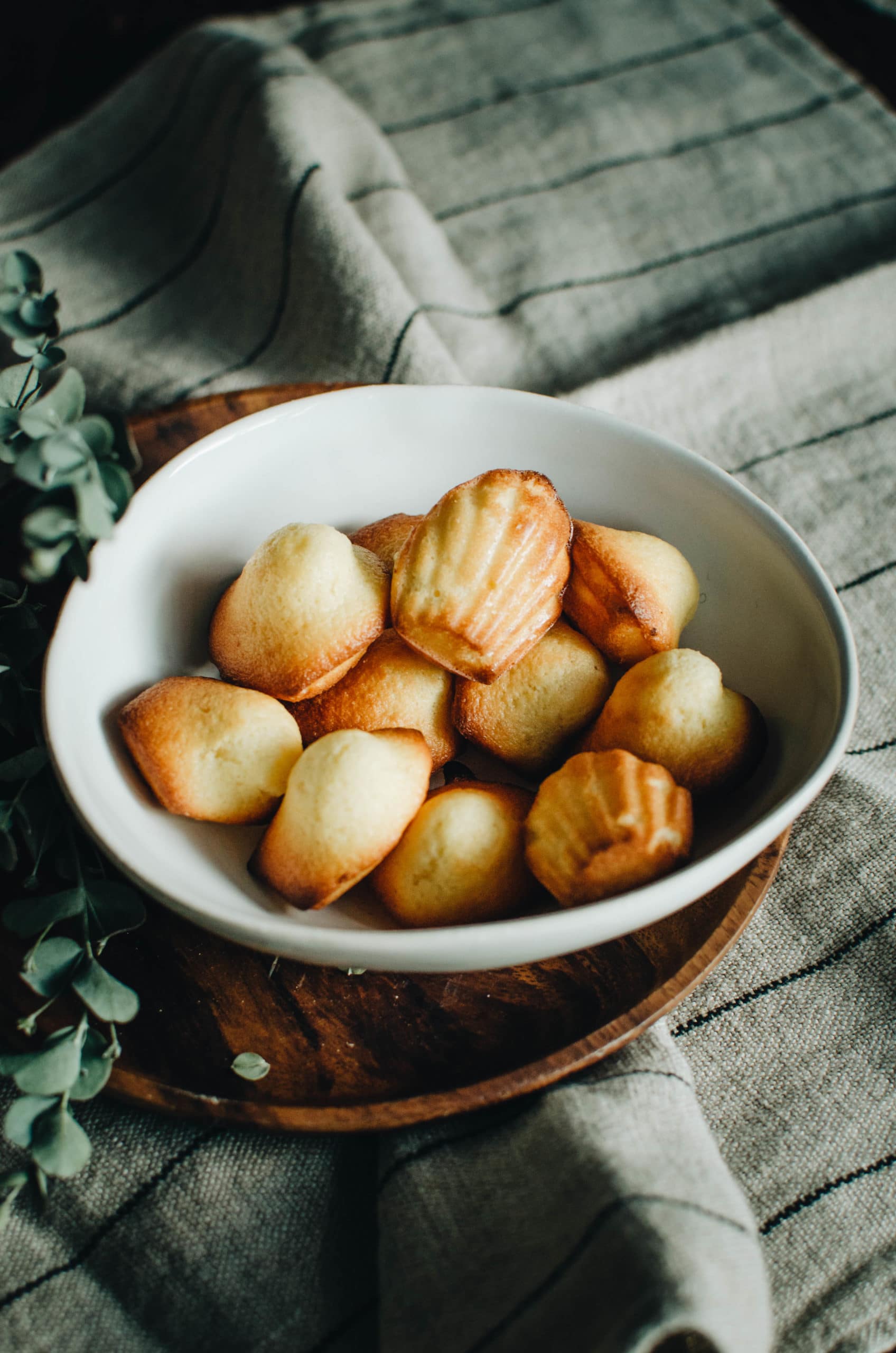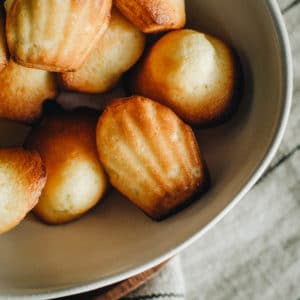 Lemon Madeleines Recipe
Ingredients
3

eggs

160

g

caster sugar

1

organic lemon for the zest

1/2

organic lemon juice

200

g

flour

1

teaspoon

baking powder

100

g

melted butter

50

g

milk
Instructions
In a stainless steel bowl, pour the powdered sugar over the whole eggs. Mix well until the mixture turns white.

Using a Microplane zester, grate the lemon to recover the zest and juice of 1/2 lemon…

Finally add 3/4 of the milk and mix with a whisk.

In another bowl, mix the flour and the baking powder together then sift them with a sieve over the mixture previously obtained. Mix well with a whisk.

Finally add the melted and then cooled butter and the remaining milk.

Leave to rest for 15 minutes in a cool place, covered.

Preheat your oven to 250°C.

Meanwhile, oil the madeleine molds if they are metal. If you use silicone molds, it is not necessary to grease them.

Then fill the molds 3/4 full using a piping bag.

Bake under rotating heat and reduce the temperature to 200°C.

Cook for approximately 10 to 12 minutes.

The madeleines are cooked when they are puffy and colored.

Remove from the oven and let cool before unmolding and enjoying warm or cold.
If you ever make my homemade Lemon Madeleines recipe and you like it, don't hesitate to tag me on Instagram @tangerinezest so I can see the result and share it myself…
Finally, just to let you know I am French and I translate my recipes, be indulgent if you see syntax errors and do not hesitate to leave me a comment so I can correct it. I hope you will like my recipes and enjoy your visit to my food blog!