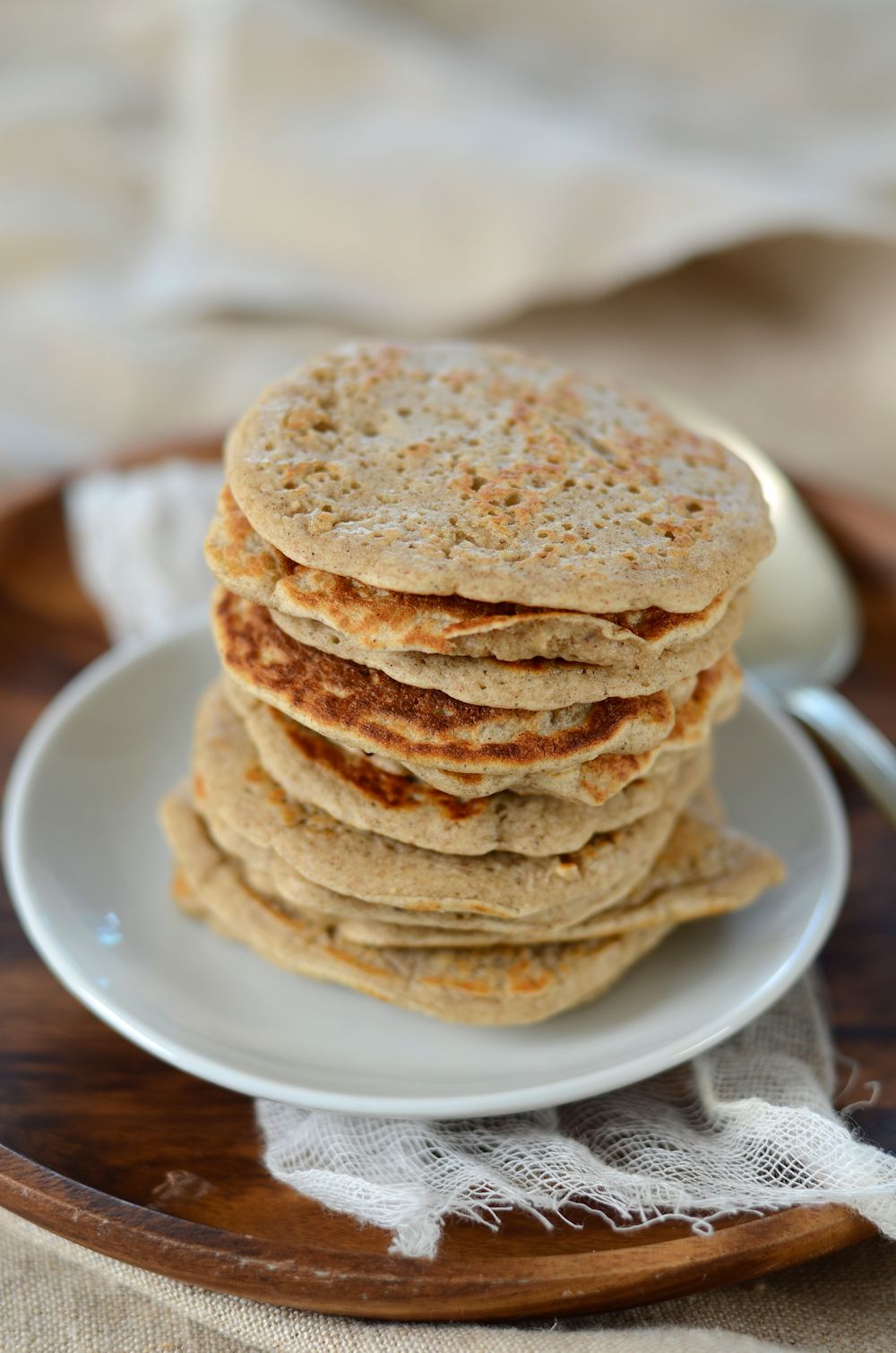 Have you ever made buckwheat flour blinis?
It's really delicious and I love the strong taste of this flour, which goes perfectly with fish.
That's why I'll be suggesting citrus gravlax salmon and more in a future recipe… 😉
If you can't wait to try it, you can already find a previous version of homemade salmon gravlax and I think it could also go perfectly with salmon rillettes or even fish ceviche…
As for the flour, you can make a mixture of buckwheat flour and white flour, or just white flour, but the advantage of buckwheat flour is that it makes for gluten-free blinis.
As for storage, I prefer to eat them as soon as they're made, but you can keep them at room temperature for a day or two, or in the fridge, but they will tend to harden a little. Cover them well to keep their softness.
Buckwheat Flour Blinis Recipe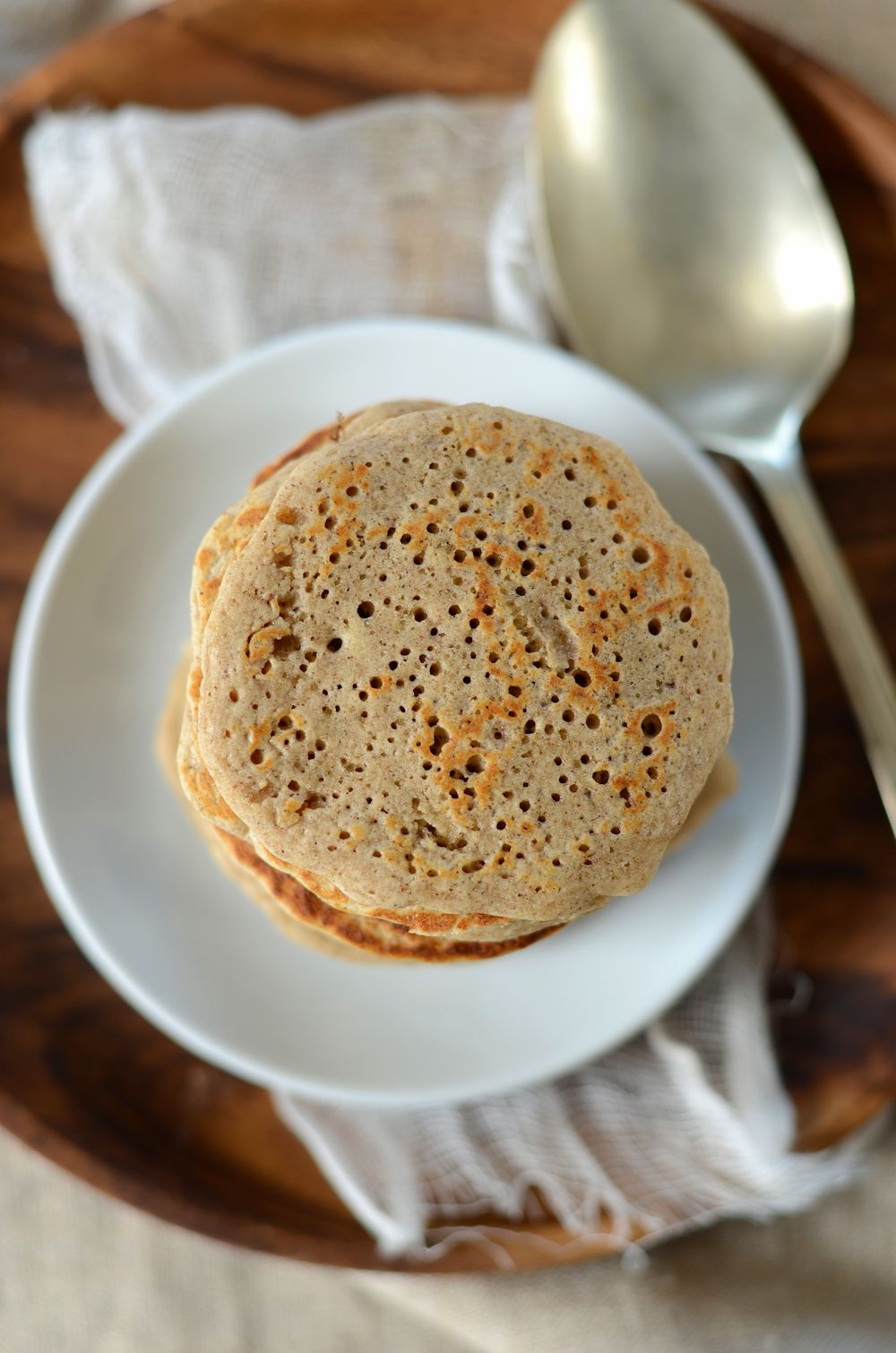 What ingredients do you need to make this easy homemade buckwheat blini recipe?
buckwheat flour
butter
an egg
milk
lemon juice
baking powder
salt
My tips for making this easy recipe a success:
Carefully read the recipe instructions below before you begin.
Have all the ingredients ready (correct amounts and weighed) before you begin.
This will allow you to check that you have everything at home and add more if necessary, to understand the recipe well and generally to go faster in making the recipe, and to have more fun cooking! 😉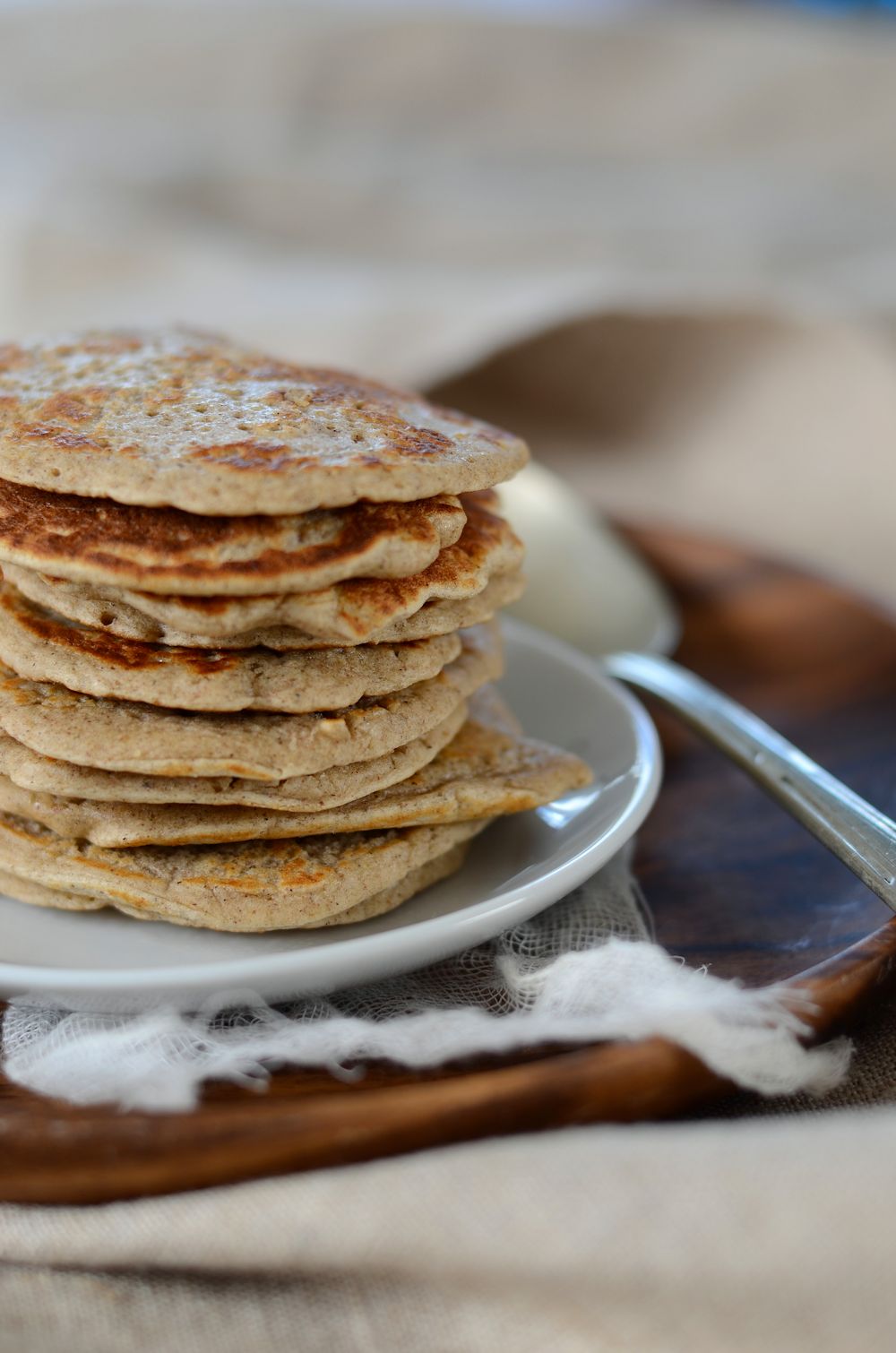 If you like this kind of recipe, I also have a version of potato blinis that is absolutely soft and delicious.
You can also find this recipe among my selection of ideas for making a good Brunch at home!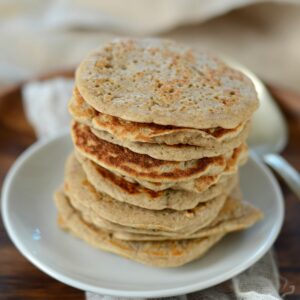 Buckwheat Flour Blinis Recipe
Ingredients
75

g

buckwheat flour

15

g

butter

1

egg

15

cl

milk + a few drops of lemon juice

1/2

teaspoon

baking powder

1

pinch

of salt
Instructions
In a bowl, pour the milk and drops of lemon juice and let sit for 10 minutes.

Mix all the dry ingredients (flour, baking powder and salt).

Beat the egg with the milk then add the previously melted butter.

Then mix the two preparations with a spatula. Leave to rest for 10 minutes.

Heat a little oil in a pan, then form the blinis by placing tablespoons of dough on them. Cook over medium-high heat for about 2 minutes, until small holes appear on top. Flip your blinis and cook for another 30 seconds on the other side.

Continue until the dough is used up.
If you ever make myBuckwheat flour blinis recipe and you like it, don't hesitate to tag me on Instagram @tangerinezest so I can see the result and share it myself…
Finally, just to let you know I am French and I translate my recipes, be indulgent if you see syntax errors and do not hesitate to leave me a comment so I can correct it. I hope you will like my recipes and enjoy your visit to my food blog!