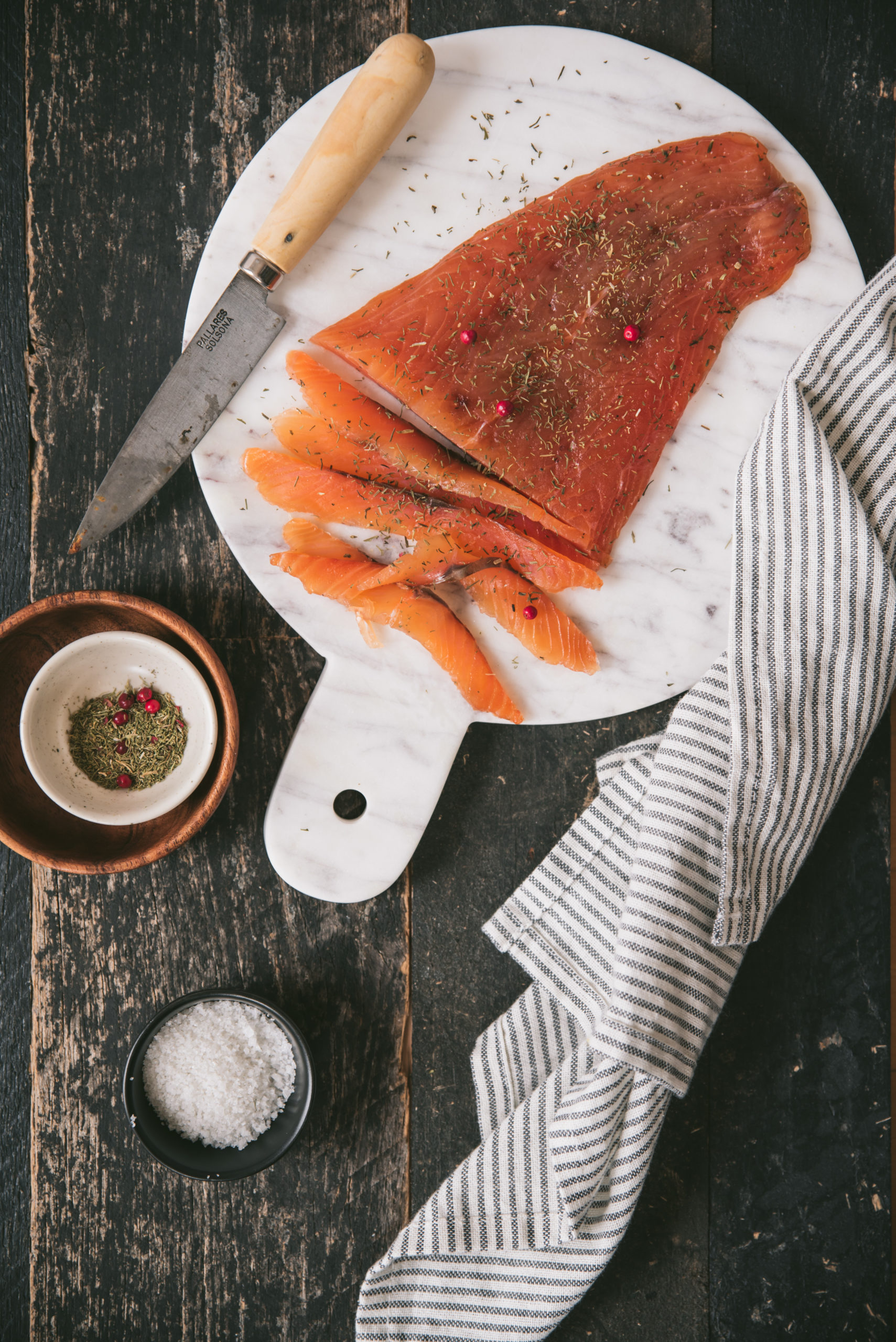 Homemade gravlax salmon, here is a recipe that I didn't even dare to look at so much I imagined it to be very complicated to make. It is not so ! It's really super, super, mega simple!
With this salmon, you will have fun and impress your guests and you don't have to reveal your secret… 😉
For several years has become a little ritual for the end of the year celebrations for me and I prepare my own salmon gravlax. I also like to make this recipe in summer, to eat with a nice mixed salad.
In terms of texture, we are between fresh and smoked salmon. It is a treat that you can prepare in advance and enjoy on toast as an aperitif or as a starter with a salad.
On our side, we even ate it with roasted pumpkin, without thinking too much and in fact, it's really good.
For the recipe, I used dried dill but you can use a nice fresh bunch directly. I have remained very classic in the flavors (dill and pink peppercorns) but you can also add a few citrus zests (lemon or orange), or even make a gravlax salmon with a few red beets, that will give it a nice color.
I also advise you to take a fairly thick piece of salmon so that it is very tender and not too dry at the time of tasting. You'll see, it's a real treat with a nice slice of bread, even better if it's also homemade or blinis!
Homemade Salmon Gravlax
WHAT INGREDIENTS do YOU NEED TO MAKE THIS DELICIOUS HOMEMADE GRAVLAX cured SALMON RECIPE?
fresh salmon
coarse salt
powdered sugar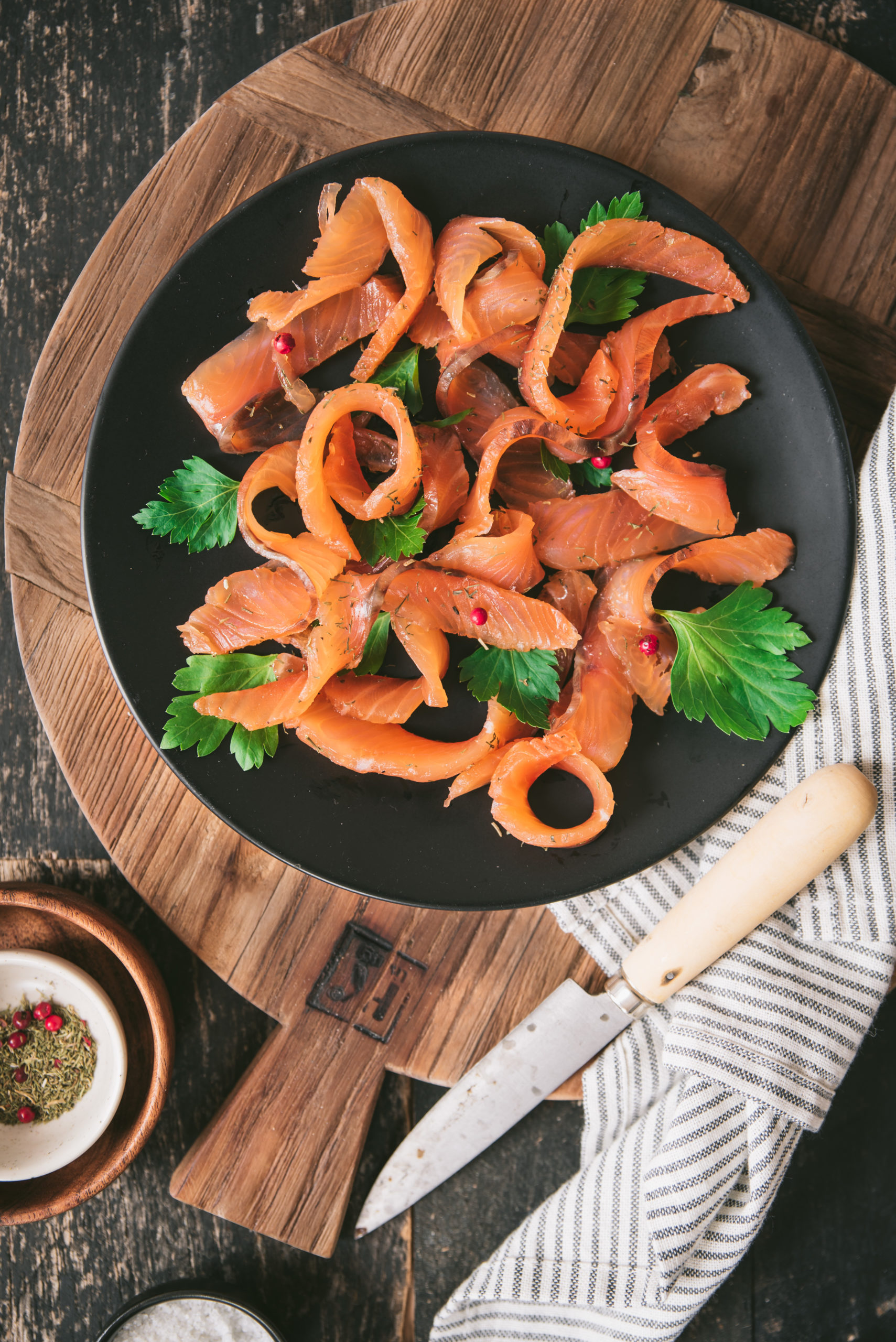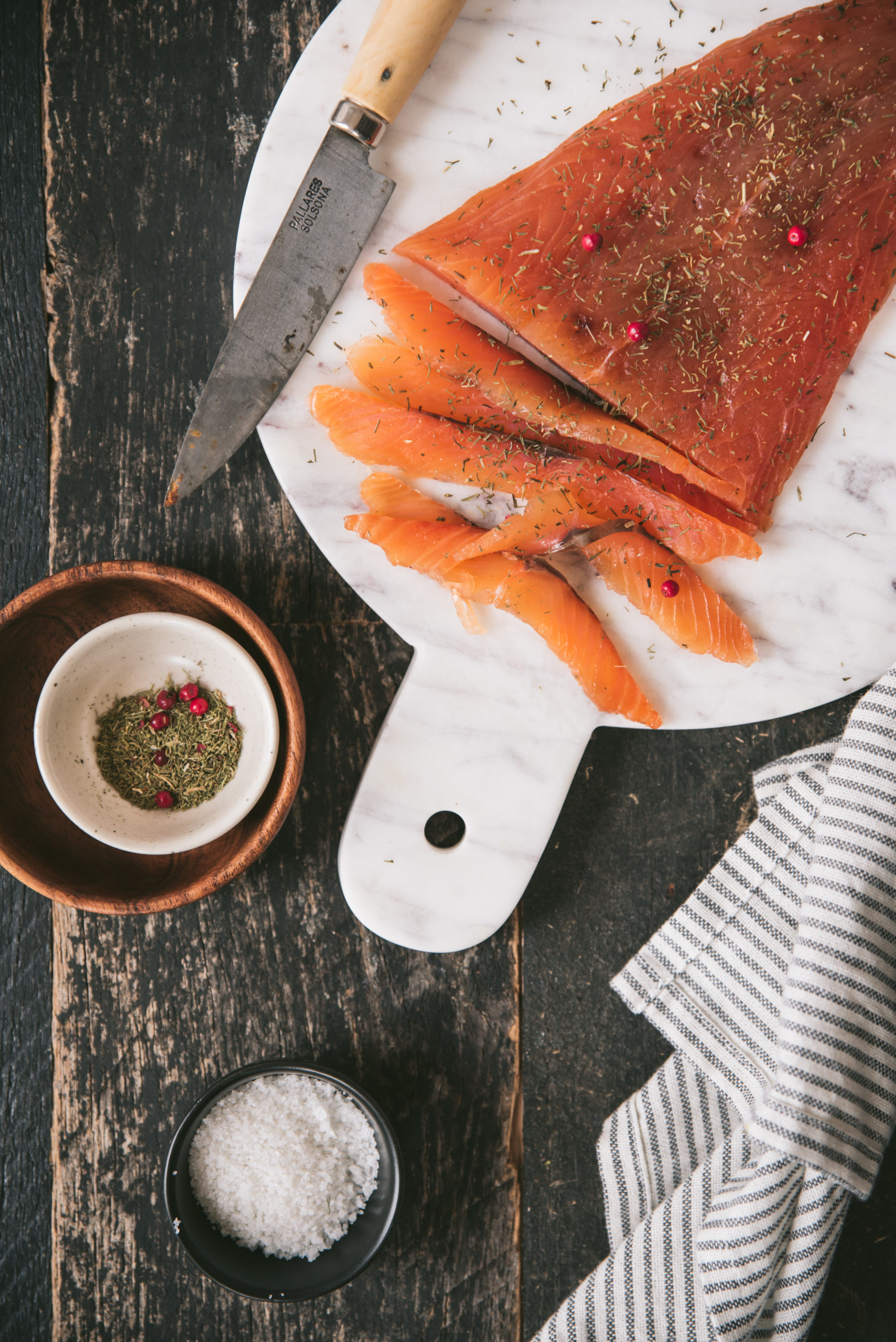 What other recipe ideas to make with fish should you enjoy?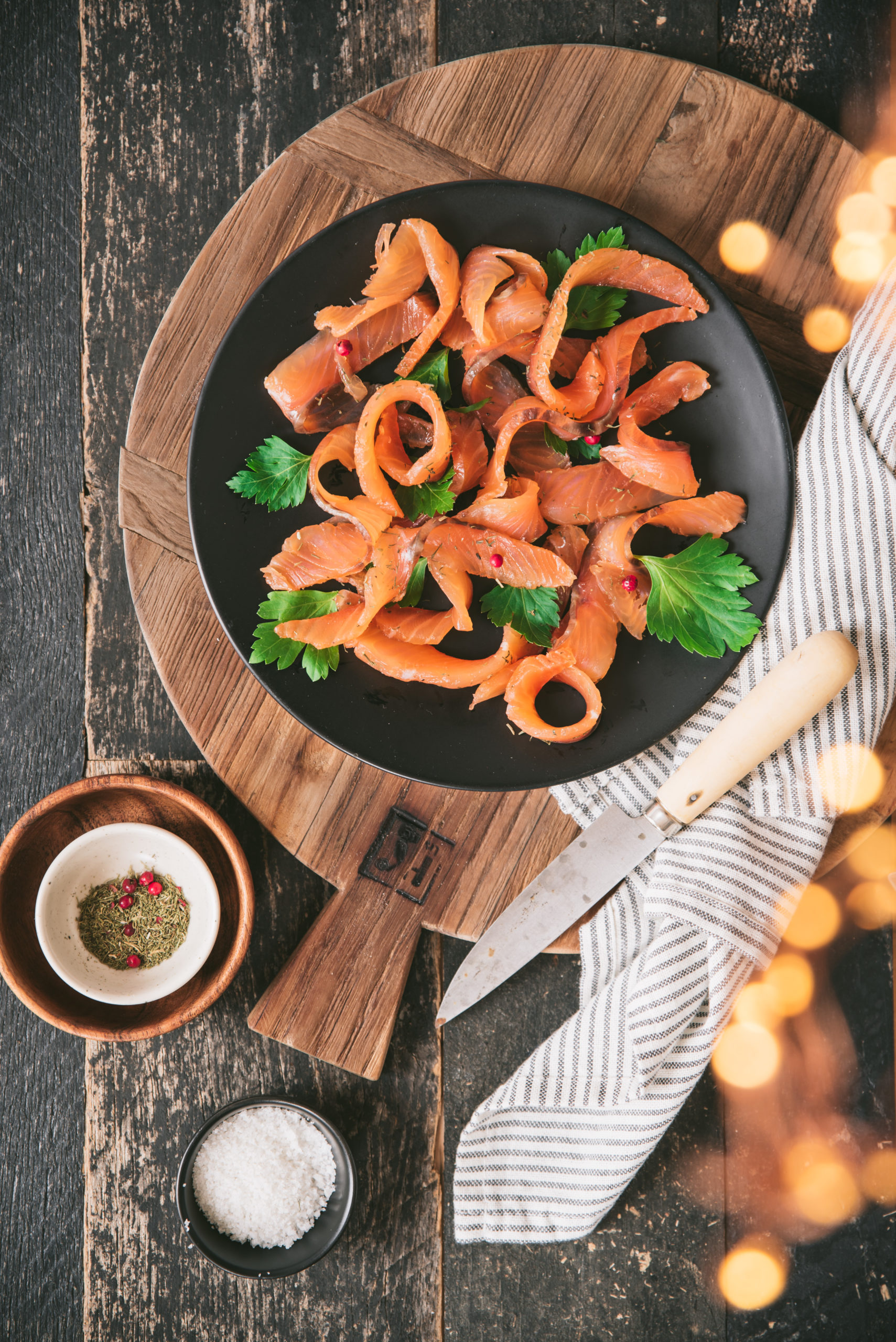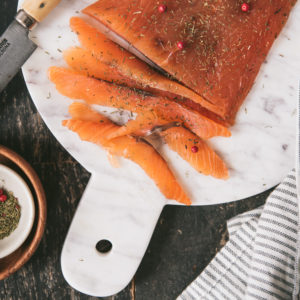 Homemade Salmon Gravlax
Ingredients
fresh salmon

coarse salt

powdered sugar

freshor dry dill

pink berries
Instructions
In a bowl, add salt, sugar, dill and pink berries. Mix well.

Place a sheet of cling film in a flat bottomed dish. Pour in half of the salt mixture and place the skinless salmon steak on top. Cover with the remaining salt mixture and seal the foil.

Place the salmon in a cool place for 36 to 48 hours. Turn every 12 hours and drain any liquid that may have leaked out.

Remove the plastic wrap and rinse the salmon well in cold water to remove all salt. Wipe with a clean, dry cloth.

You will notice that it is darker and firmer.

It can be stored for 1 to 2 weeks in the refrigerator, covered with a film.
If you make my homemade Salmon Gravlax recipe and you like it, do not hesitate to tag me on Instagram or on Facebook so that I can see the result and share it myself…
Just to let you know I am French and I translate my recipes, be indulgent if you see syntax errors and do not hesitate to leave me a comment so I can correct it. I hope you will like my recipes and enjoy your visit to my food blog!