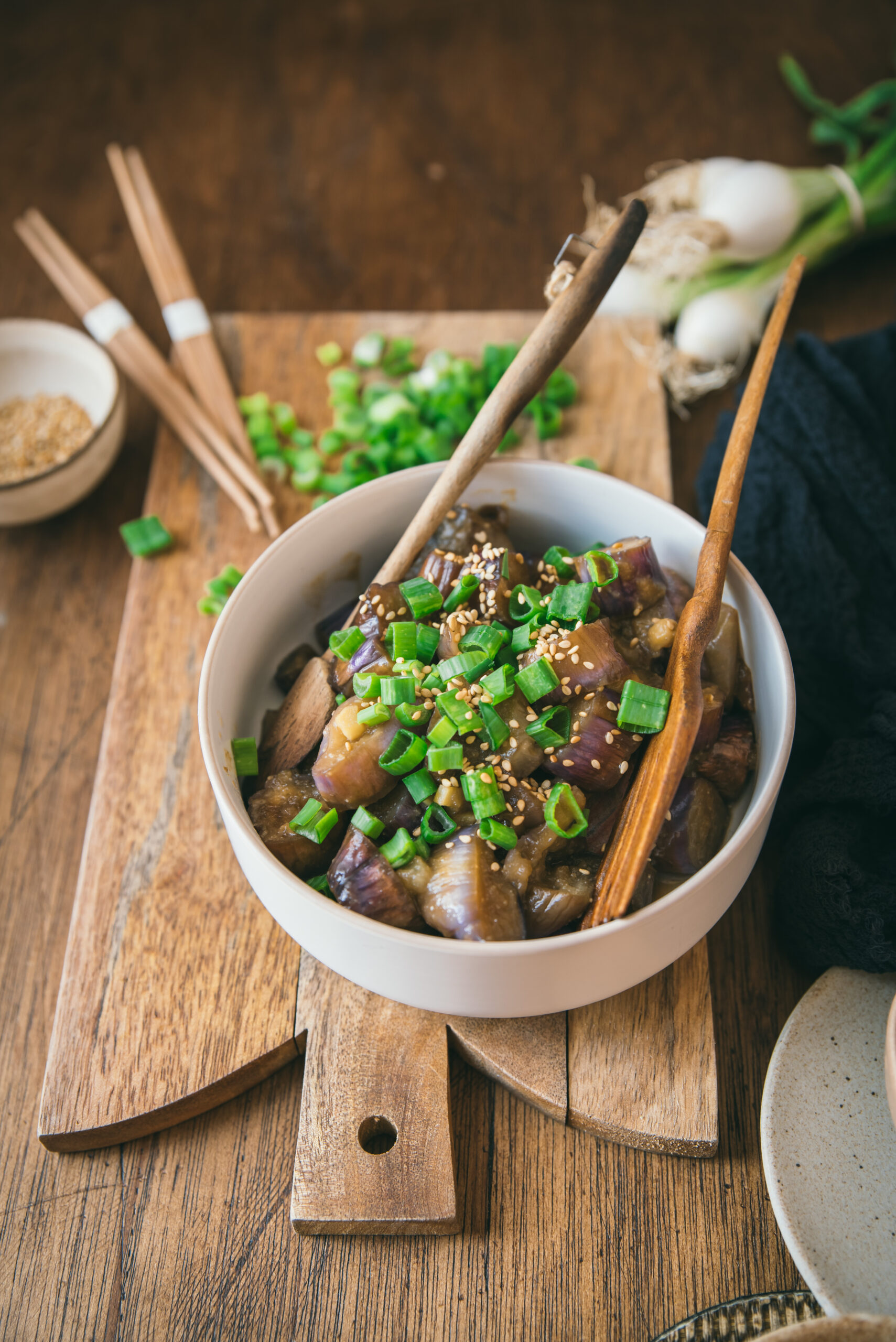 Have you ever cooked Miso Japanese Eggplant recipe? It's a pure delight!
When I came across these beautiful elongated eggplants at the market, I immediately wanted to try them.
In fact, they're Japanese eggplants. They reminded me of eels, and I loved their bright color (which unfortunately fades with cooking).
But they're really tender, with a softer skin than the usual eggplants. They're easy to cut into small pieces and quick to cook, with a mild flavor and no bitterness.
As I had miso at home, I immediately thought of a little recipe that only took me a few minutes to prepare and cook. The result is absolutely delicious and everyone at home loved it.
Miso Japanese Eggplant Recipe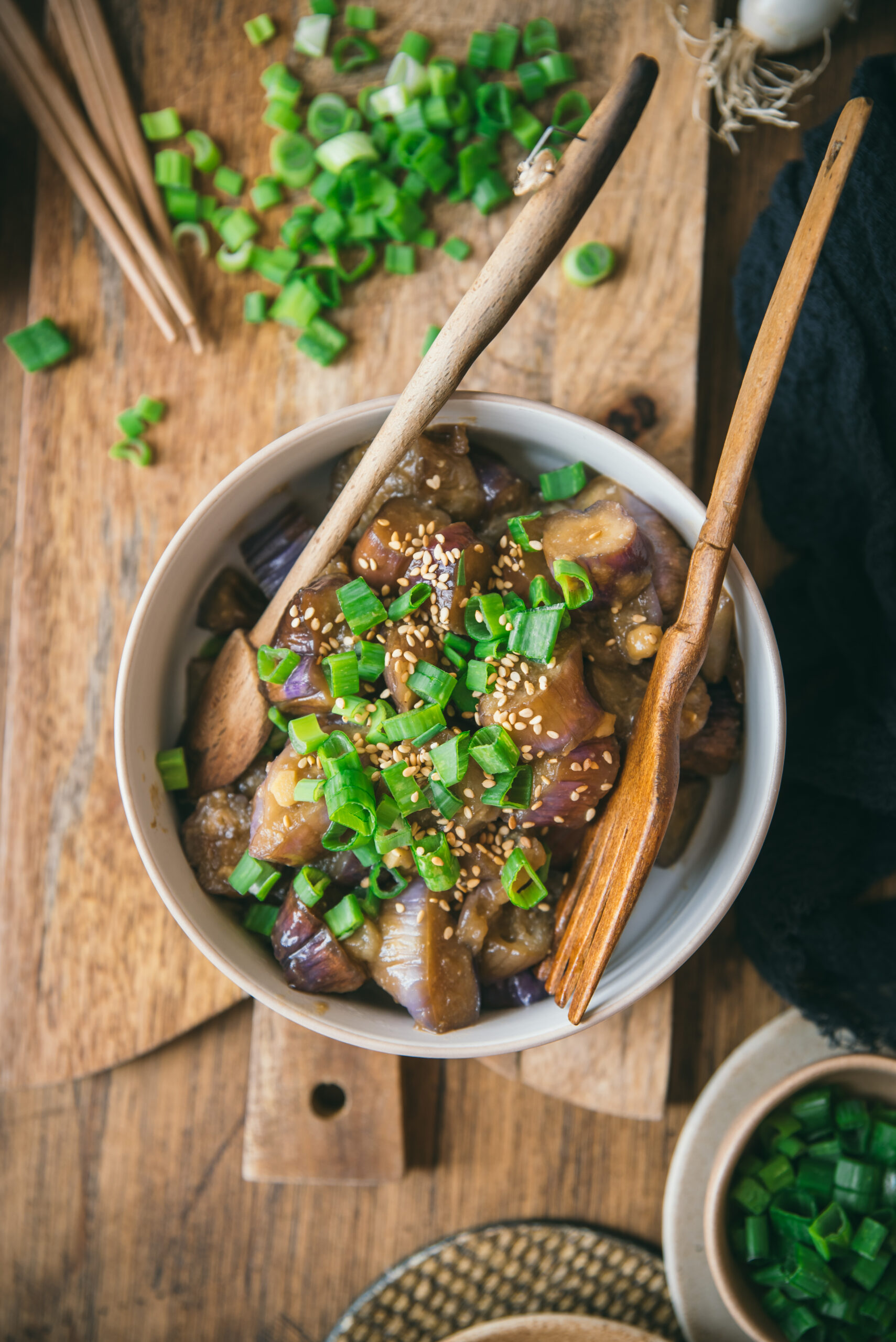 What ingredients do you need to make this delicious recipe?
Japanese eggplants if possible but this recipe will also work with eggplants of other varieties
sunflower oil
FOR THE SAUCE
a clove of pressed garlic
fresh or powdered ginger
Mirin or dry white wine
honey
soya sauce
white miso
TO SERVE
golden sesame seeds
a finely chopped spring onion
How to serve this recipe?
This recipe is ideal as an accompaniment to meat or fish, for example. It's also perfect as a main course with a little rice. But it's also perfect served cold on toast, as an aperitif or as a starter with a salad.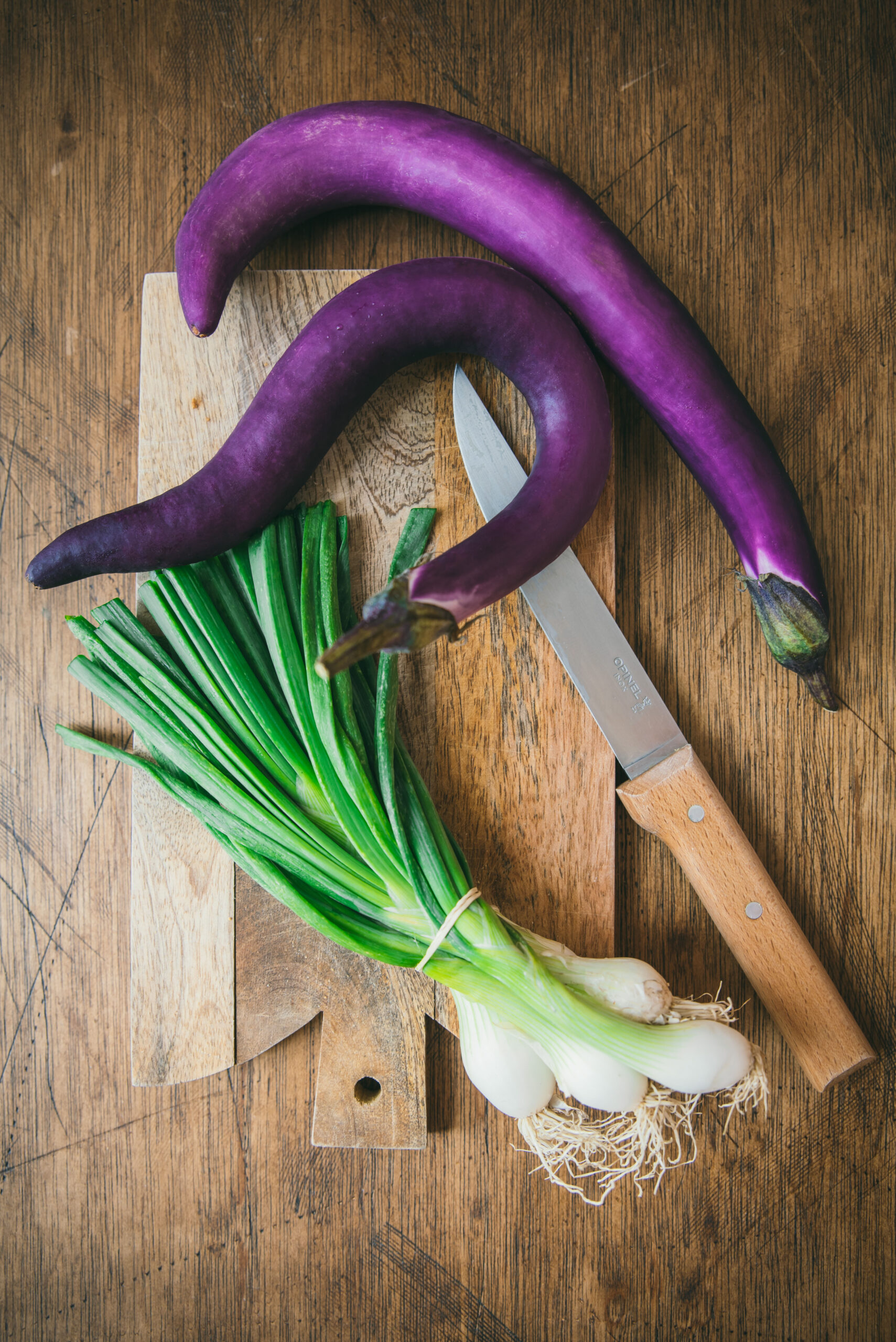 What are my other recipe ideas to make with eggplant that you should also enjoy?
And in addition, an Asian recipe idea that you should also like: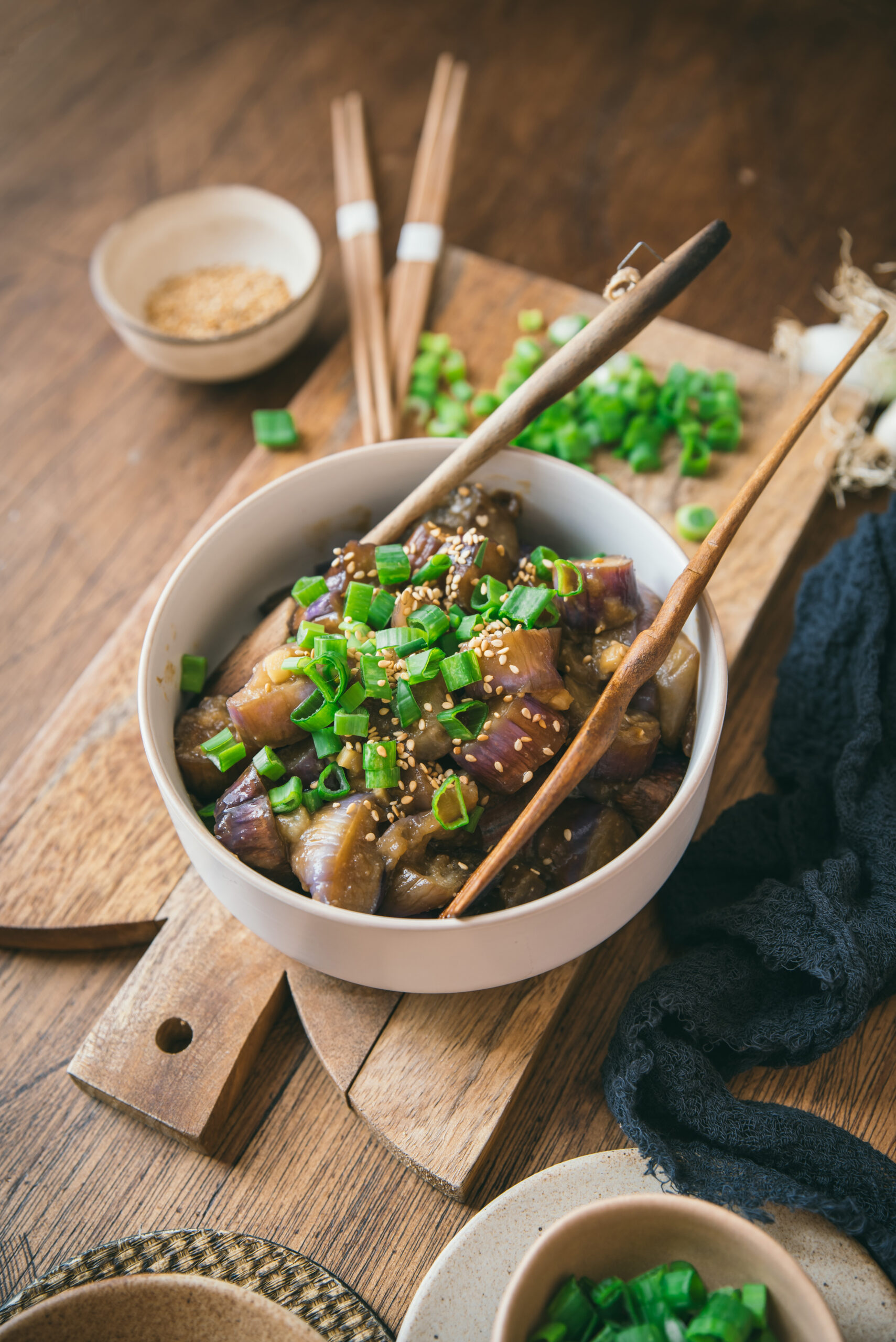 Miso Japanese Eggplant Recipe
Ingredients
4

eggplants

(Japanese if possible)

2

tablespoons

of sunflower oil
FOR THE SAUCE
1

pressed garlic clove

3

centimeters

fresh ginger

(or 1 teaspoon powder)

4

tablespoons

Mirin

(or dry white wine)

1

tablespoon

honey

2

tablespoons

soy sauce

2

tablespoons

white miso
TO SERVE
Golden sesame seeds

1

spring onion

finely chopped
Instructions
Wash and dry the aubergines then cut them into large cubes or 2 centimeter sections.

Heat the oil in a large sauté pan then brown the aubergines on all sides, stirring regularly until tender.

You can add a little oil or water during cooking if necessary.

Peel the garlic and place it in a bowl.

Peel the ginger and chop it finely and place it in the bowl.

In this same bowl, add the mirin (or wine), honey, soy sauce, miso and chilli if you wish.

Stir until everything is smooth.

Pour this mixture over the eggplant and increase the heat for about 2 to 3 minutes to reduce the sauce. Lower the heat and cook for a few more minutes.

To serve, sprinkle with sesame seeds and finely chopped spring onion.

Taste without waiting.
If you ever make my homemade Miso Japanese Eggplant recipe and you like it, don't hesitate to tag me on Instagram @tangerinezest so I can see the result and share it myself…
Finally, just to let you know I am French and I translate my recipes, be indulgent if you see syntax errors and do not hesitate to leave me a comment so I can correct it. I hope you will like my recipes and enjoy your visit to my food blog!