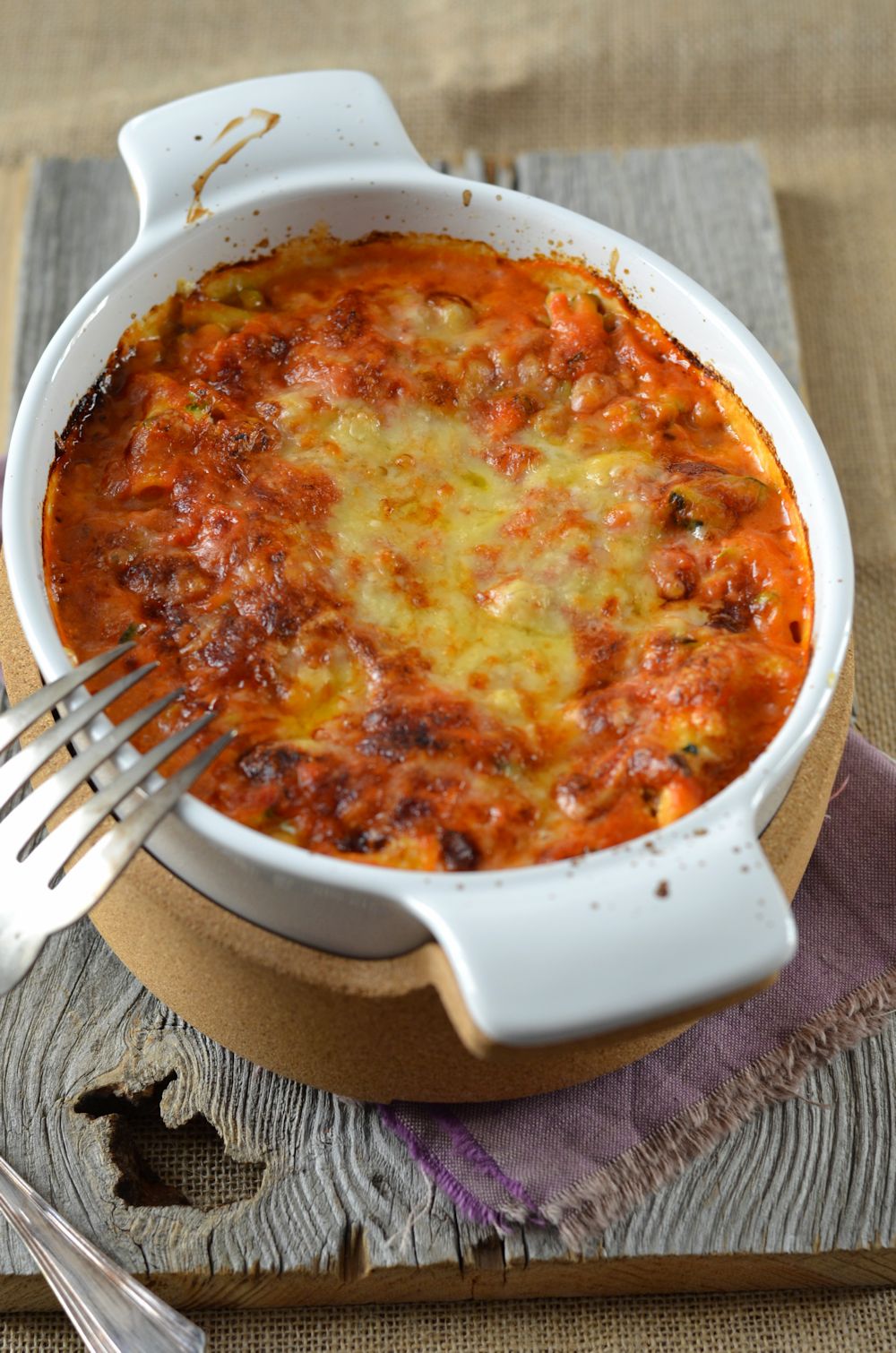 Zucchini is starting to show up and I couldn't resist buying some. I had one of my sisters and my mom at home, and I wanted a quick dish to make that I could prepare ahead of time. I have to say that lasagna is perfect for this kind of meal, much like cannelloni, because it's even better when the sauce has soaked into the pasta. You can serve this good Zucchini and Ricotta Cheese Lasagna with a simple green salad and it will be delicious. I think this vegetarian version is a nice change from the more classic lasagna bolognese recipe, but I love it just as much!
I don't know about you, but as soon as the heat starts to envelop the atmosphere, well, I feel like baking…. Makes sense, right? Well, I don't really think so, but I do it every year. It's already almost 30°C, and I have a sudden urge for gratin, stuffed tomatoes, pies, or other sweets that must raise the temperature of the house a few degrees…
Well, that's fine, but in the afternoon, we still went for a walk outside and opened the windows to let the temperature drop a bit! Then, wait for an overcast day to light your oven… 😉
A little note by the way, I love my dish that I found at Habitat, it has the perfect capacity for 4 people (or 2×2) and it is super practical with the cap that allows you to carry it easily without burning yourself and that serves, at the same time, as a trivet….
Let's go, I let you taste these good lasagne with ricotta, zucchini and tomato sauce 😉
Zucchini and Ricotta Cheese Lasagna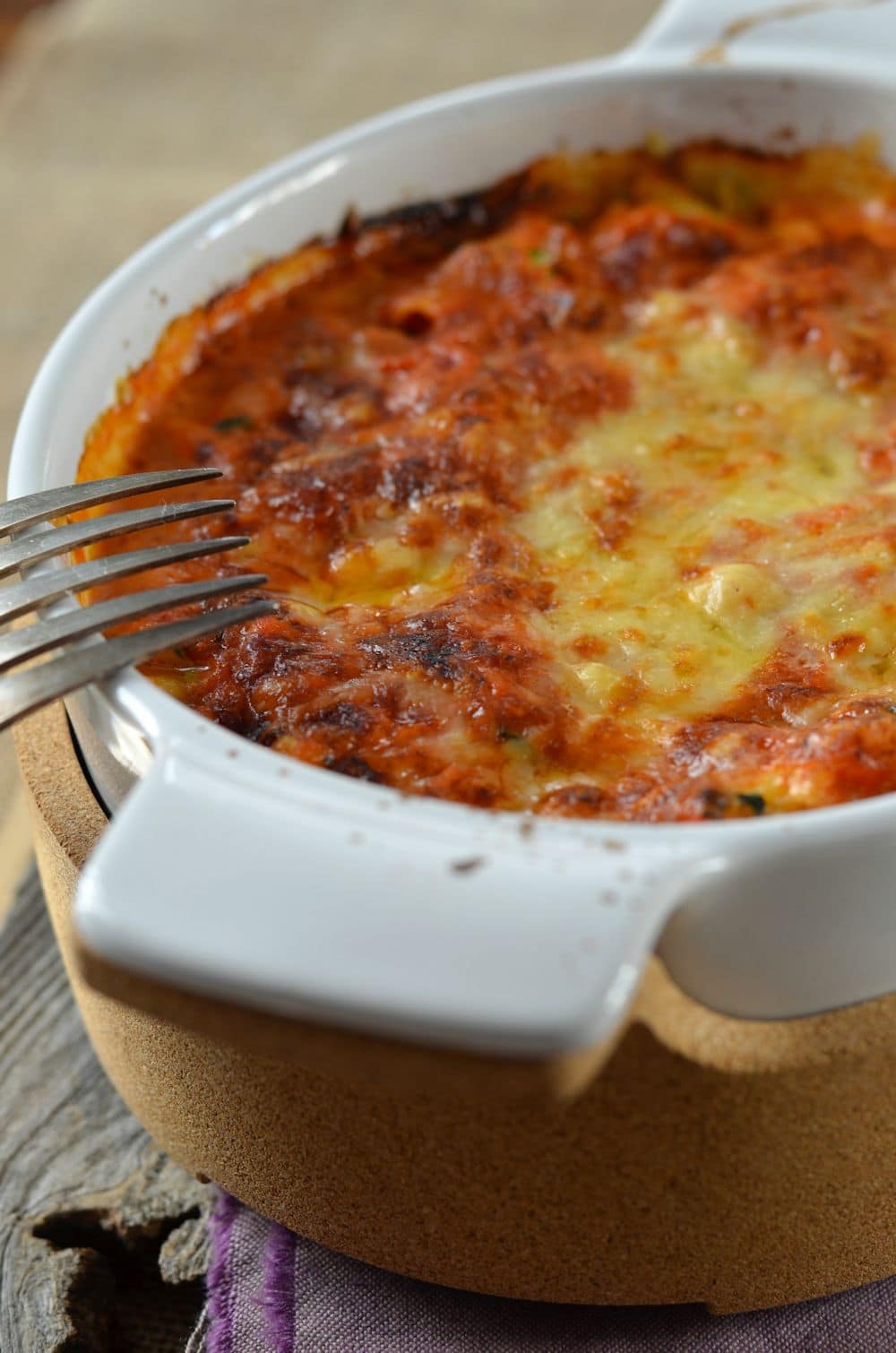 WHAT INGREDIENTS DO YOU NEED TO MAKE THIS DELICIOUS vegetarian Zucchini and Ricotta Cheese Lasagna?
lasagna pasta
tomato coulis
garlic
olive oil
onion
salt and pepper
nutmeg
parmesan cheese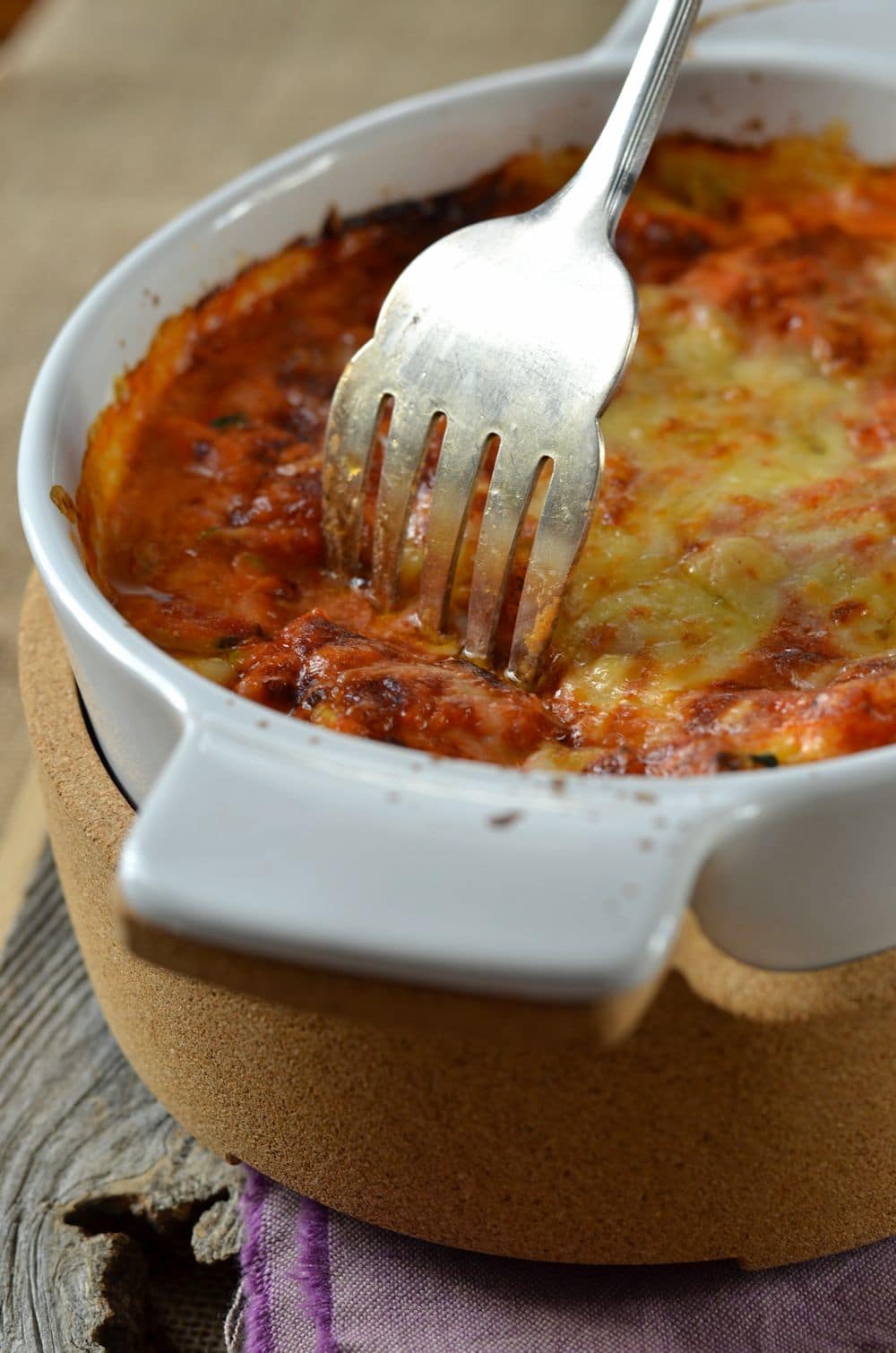 If you like these kinds of recipes, here are some pasta ideas that I really like and that you should like as much as I do: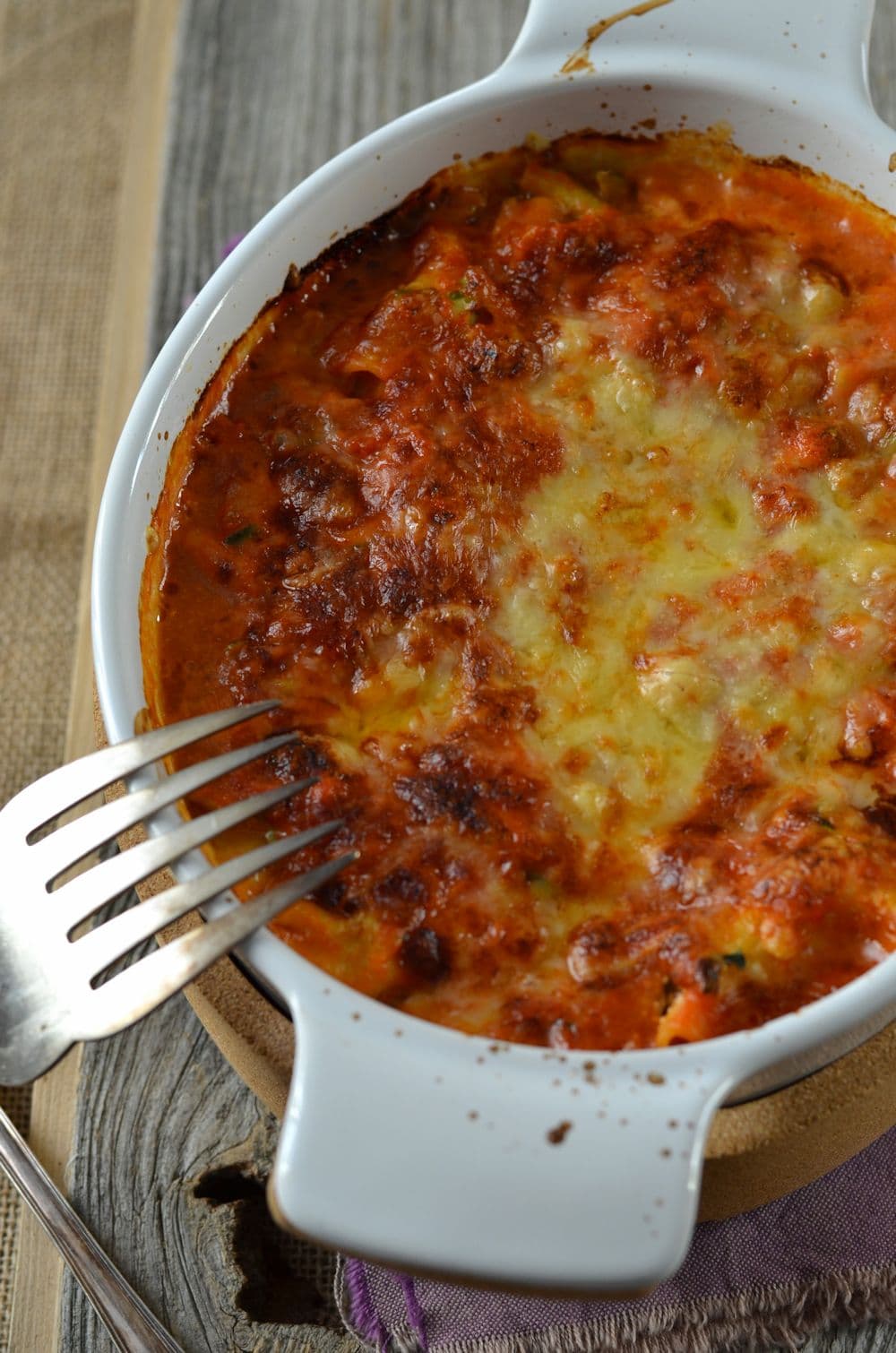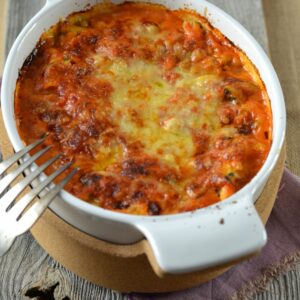 Zucchini and Ricotta Cheese Lasagna
Ingredients
8

sheets of lasagna dough

(approximately)

400

g

tomato coulis

1

garlic clove

2

tablespoons

olive oil

3

zucchini

1/2

red onion

400

g

Ricotta cheese

salt and pepper

1

pinch

of grated nutmeg

200

g

grated parmesan
Instructions
Squeeze the garlic and fry it in a pan with the chopped onion and olive oil. When it starts to brown, add the tomato coulis, salt and pepper and simmer for 15 minutes on low heat.

In a bowl, coarsely grate the zucchini and sauté in a pan with a little olive oil and garlic.

Remove from heat and add the ricotta, grated nutmeg, salt and pepper. Mix well.

Preheat your oven to 180°C.

Pour a tablespoon of tomato coulis into a baking dish and place a layer of lasagna pasta on top. Then place 1/3 of the zucchini-ricotta mixture, followed by 1/3 of the tomato coulis.

Repeat 2 more times. Top with grated Parmesan cheese.

You can also add a little to each layer.

Bake for 30-40 minutes, until lasagna is toasted.
Bon appétit and enjoy your meal!
If you ever make my lasagna recipe and like it, feel free to tag me on Instagram or Facebook so I can see the result and share it back…
Just to let you know I am French and I translate my recipes, be indulgent if you see syntax errors and do not hesitate to leave me a comment so I can correct it. I hope you will like my recipes and enjoy your visit to my food blog!