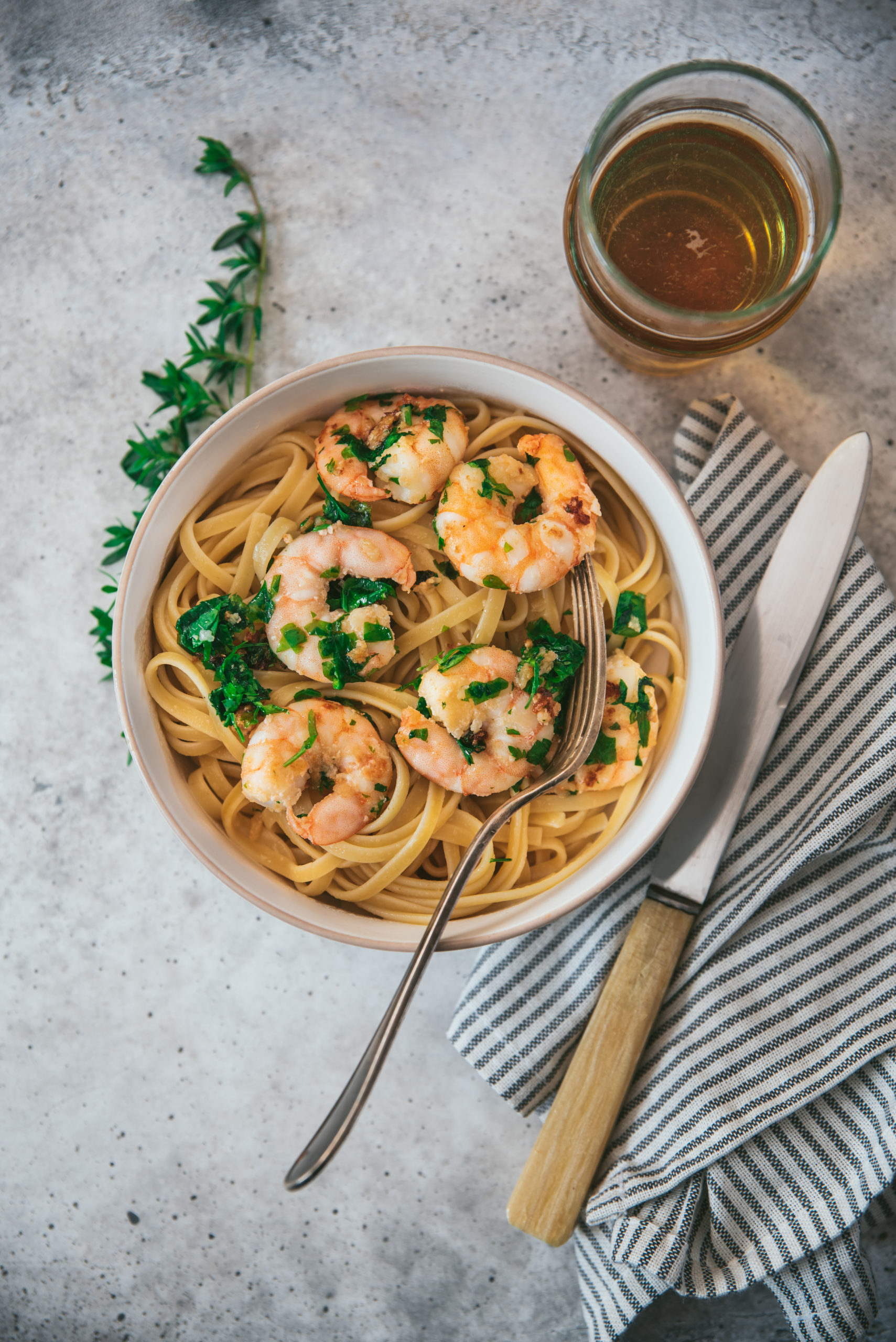 This shrimp, garlic and parsley pasta recipe has everything I love! It's simple, quick to make and requires very few ingredients! If you're looking for recipes like this, then this is the one for you.
Earlier this summer, I shared a recipe for fried shrimp with you and I reused the base of that recipe to cook this very tasty pasta. We loved it! After cooking the ingredients, I like to pour my pasta into the pan with the shrimp and stir well so that it soaks up all the flavors.
In my recipe, I put in 3 cloves of garlic but personally I like it a lot so I sometimes put in more. I also like to sprinkle my plates with chopped flat leaf parsley and the freshness that brings! So, as for all the recipes, you can also adapt to your tastes and your desires.
Concerning the cooking of the shrimps, I invite you to choose them fresh and of good quality, and especially not to cook them too long because they become then more elastic and it is less pleasant to eat.
Shrimp and Garlic Pasta with Parsley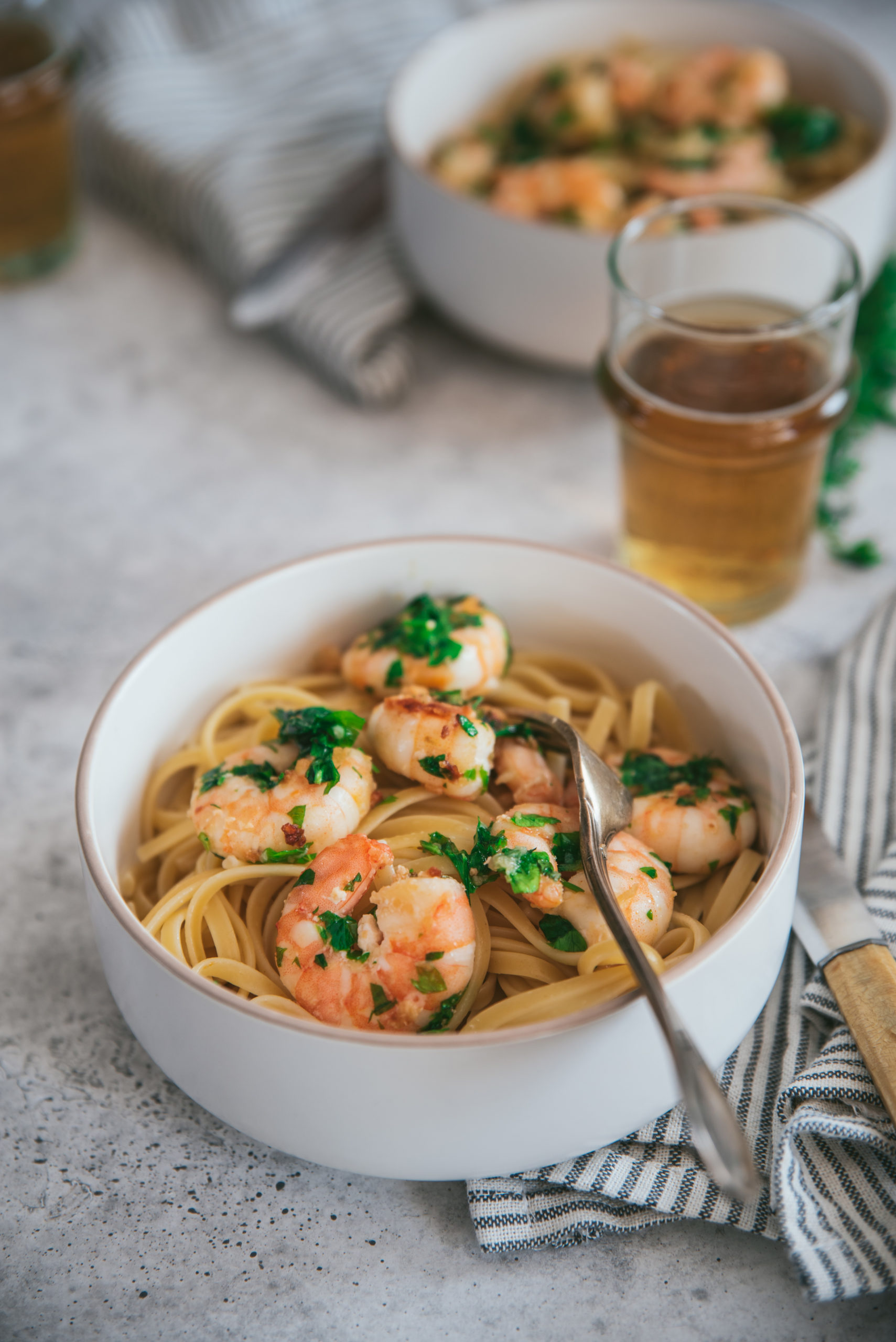 What ingredients do you need to make this delicious fried shrimp pasta recipe?
dry pasta such as linguine, spaghetti or tagliatelle (or homemade)
grey shrimp
cloves of garlic
flat leaf parsley
salt and freshly ground pepper
lemon
olive oil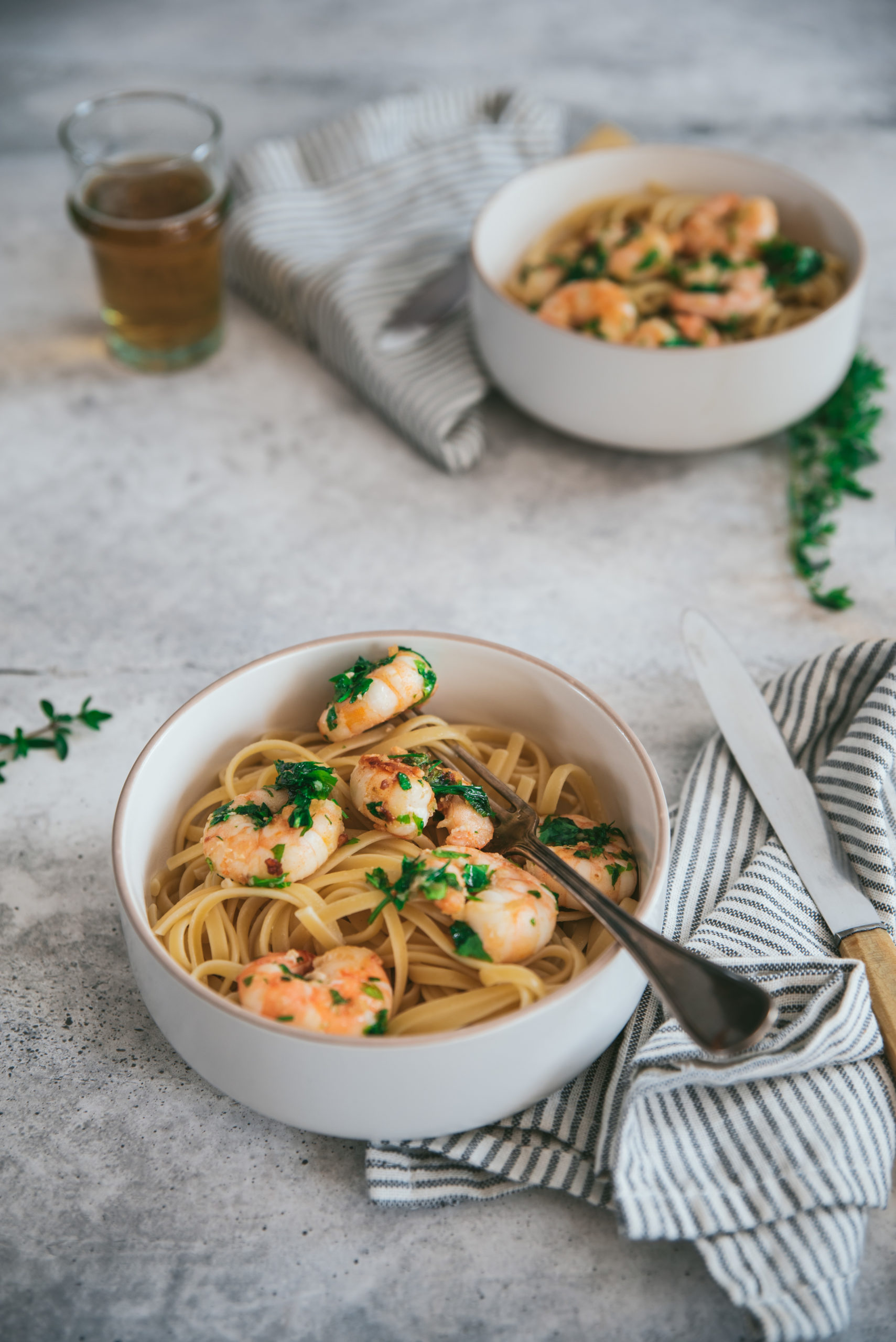 If you're like me and love pasta recipes, then I think you'll love them as much as I do: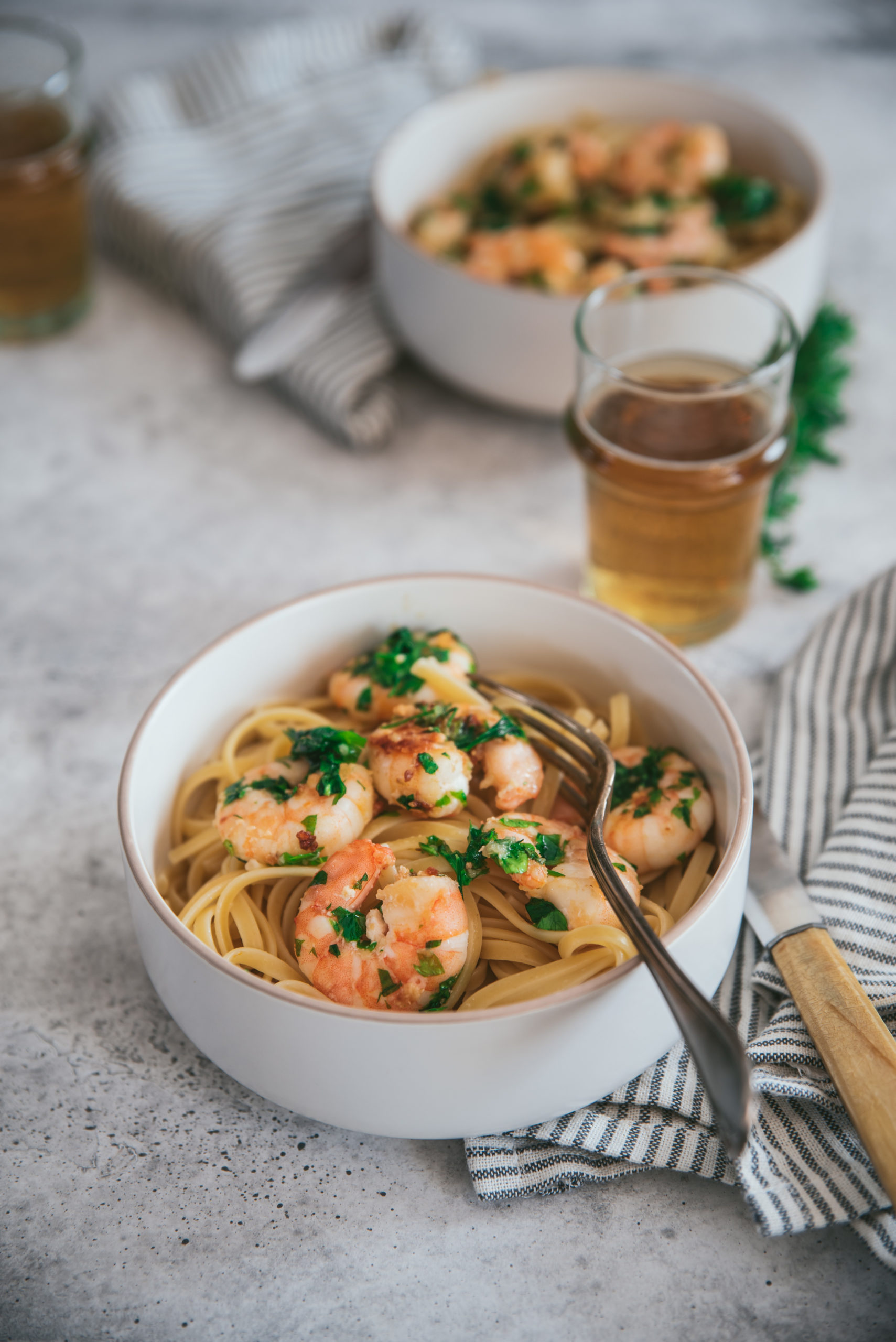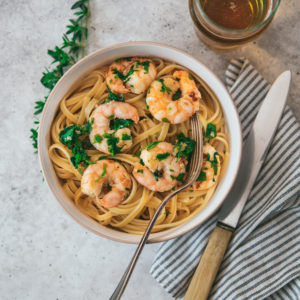 Shrimp and Garlic Pasta with Parsley
Ingredients
400

g

dry pasta such as linguine, spaghetti or tagliatelle

300

g

grey shrimp

3

garlic cloves

4

tablespoons

chopped flat-leaf parsley

salt and freshly ground pepper

1/2

organic lemon

olive oil
Instructions
Prepare all your ingredients.

Heat a large volume of water in a pot. When the water boils, add the salt, then plunge the pasta into the water and cook as directed on your package. Drain.

At the same time, in a large high-sided pan, pour a good drizzle of olive oil and heat.

When hot, add the shrimp.

Cook them for 5 minutes, stirring a little, then add the peeled, degermed and chopped garlic and the washed, dried and chopped flat-leaf parsley.

Cook for another 2 to 3 minutes. Add salt and pepper.

Pour the drained pasta into the pan with the shrimp and toss.

Serve and add a little lemon zest and a dash of juice. You can also add a little olive oil.

Enjoy it hot!
If you ever make my pasta recipe and you like it, don't hesitate to tag me on Instagram @tangerinezest so I can see the result and share it myself…
Just to let you know I am French and I translate my recipes, be indulgent if you see syntax errors and do not hesitate to leave me a comment so I can correct it. I hope you will like my recipes and enjoy your visit to my food blog!