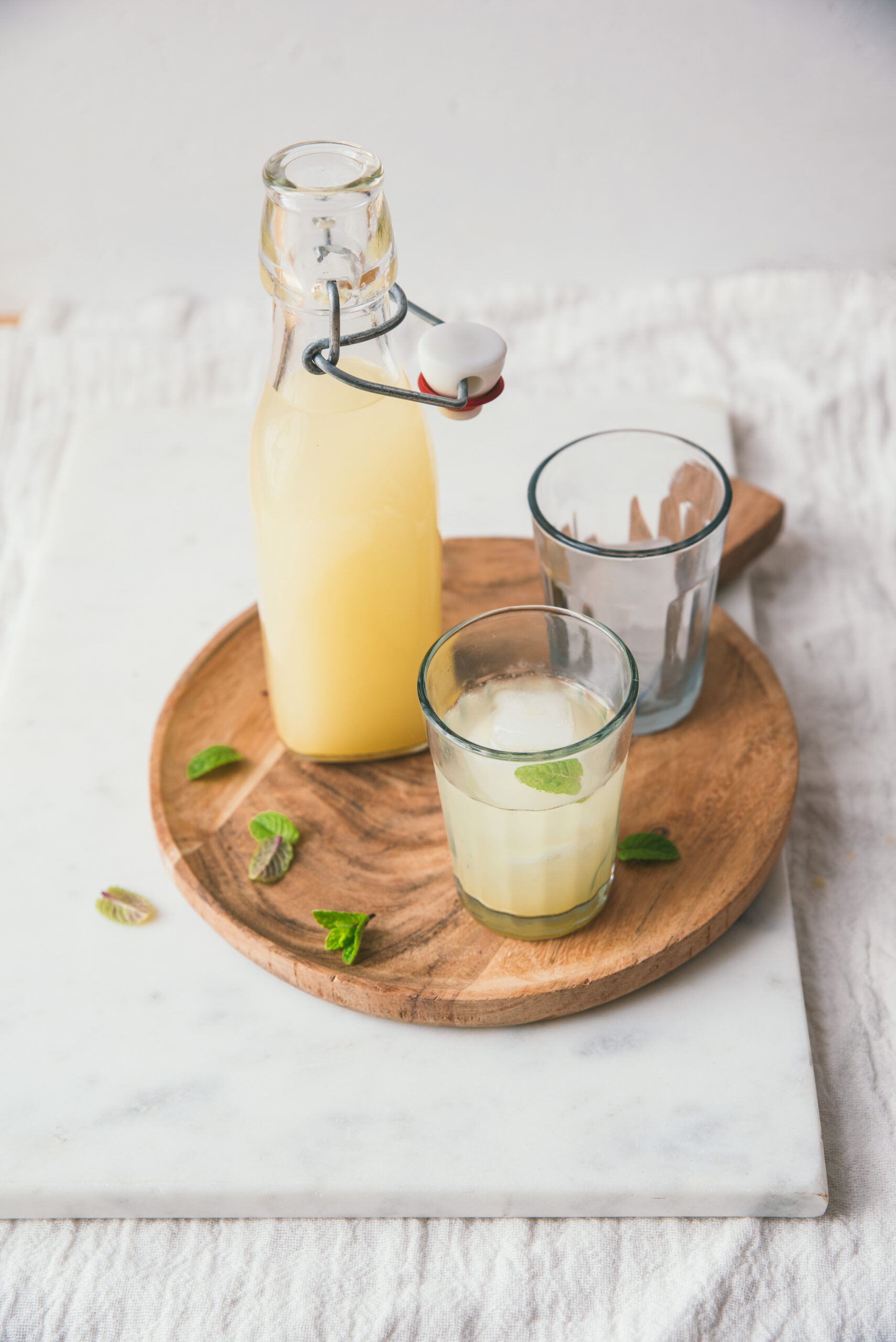 Today, I'd like to invite you to make your own homemade Ginger Juice recipe or Ginger Water!
Ginger drinks have been very popular in recent years, not least because of their properties. In particular, it aids digestion, is antioxidant and anti-inflammatory.
This ginger-based drink is truly vitalizing, energizing and detoxifying. Perfect for back-to-school! 🙂
You'll see that it's very easy to prepare at home, and you can then make your own ginger drink. I'll give you a few ideas in the article…
Some time ago, I shared with you a recipe for homemade ginger beer made with ginger. In this recipe, the ginger is fermented. It's a recipe I really like too, so you can check it out if you like…
I saw this ginger juice prepared when I went to Togo for my end-of-study internship. The lady I lived with made it regularly, but to be honest, it was so strong that I could hardly take more than a sip… 😉 She macerated it for a very long time.
That's why I'm proposing today a lighter or diluted version, which will be very pleasant to drink and not at all spicy.
Homemade Ginger Juice recipe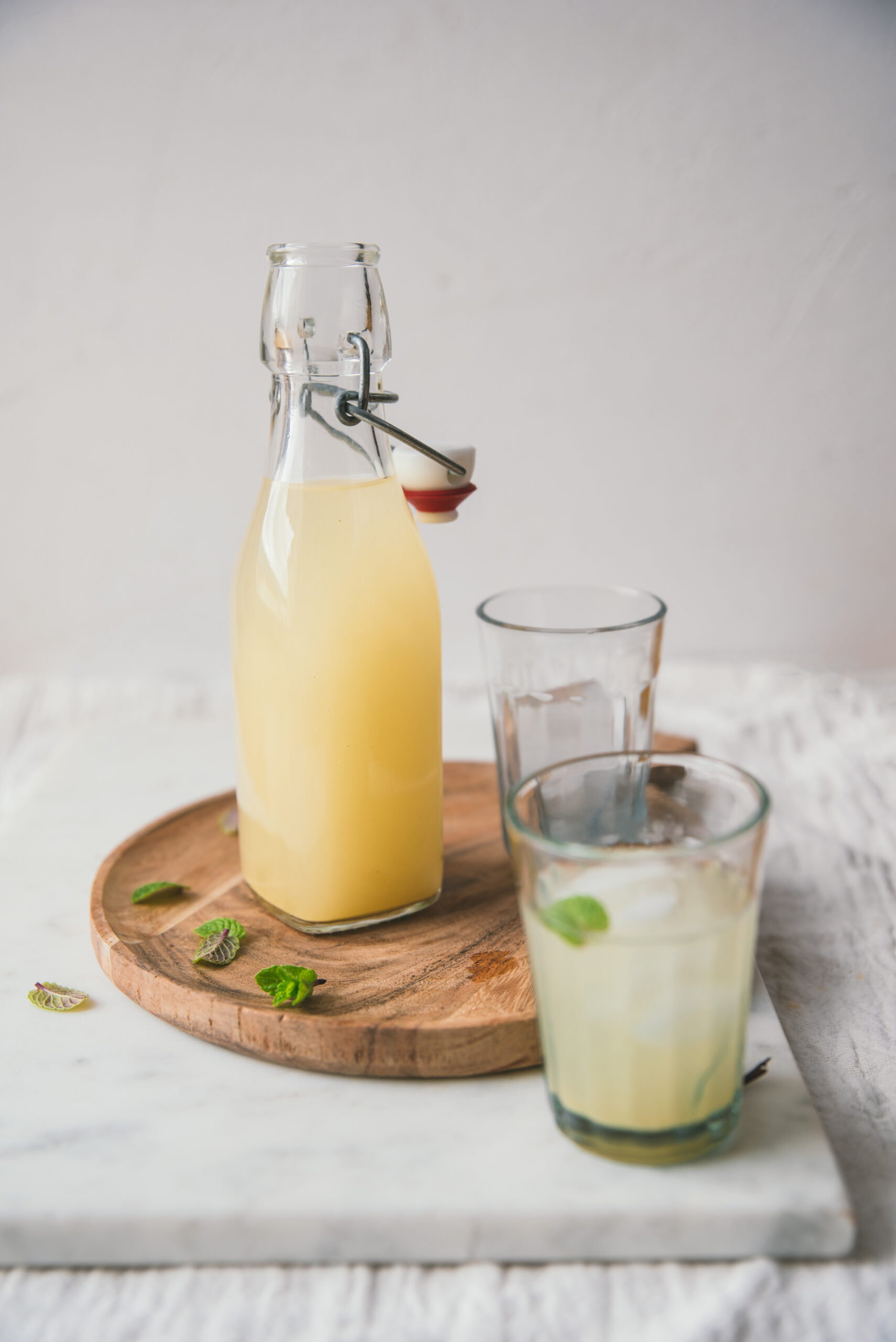 What ingredients do you need to make this recipe at home?
FOR THE JUICE
TO SERVE
How and for how long should you store your ginger drink?
This drink can be stored for a few days in a cool, hermetically sealed bottle.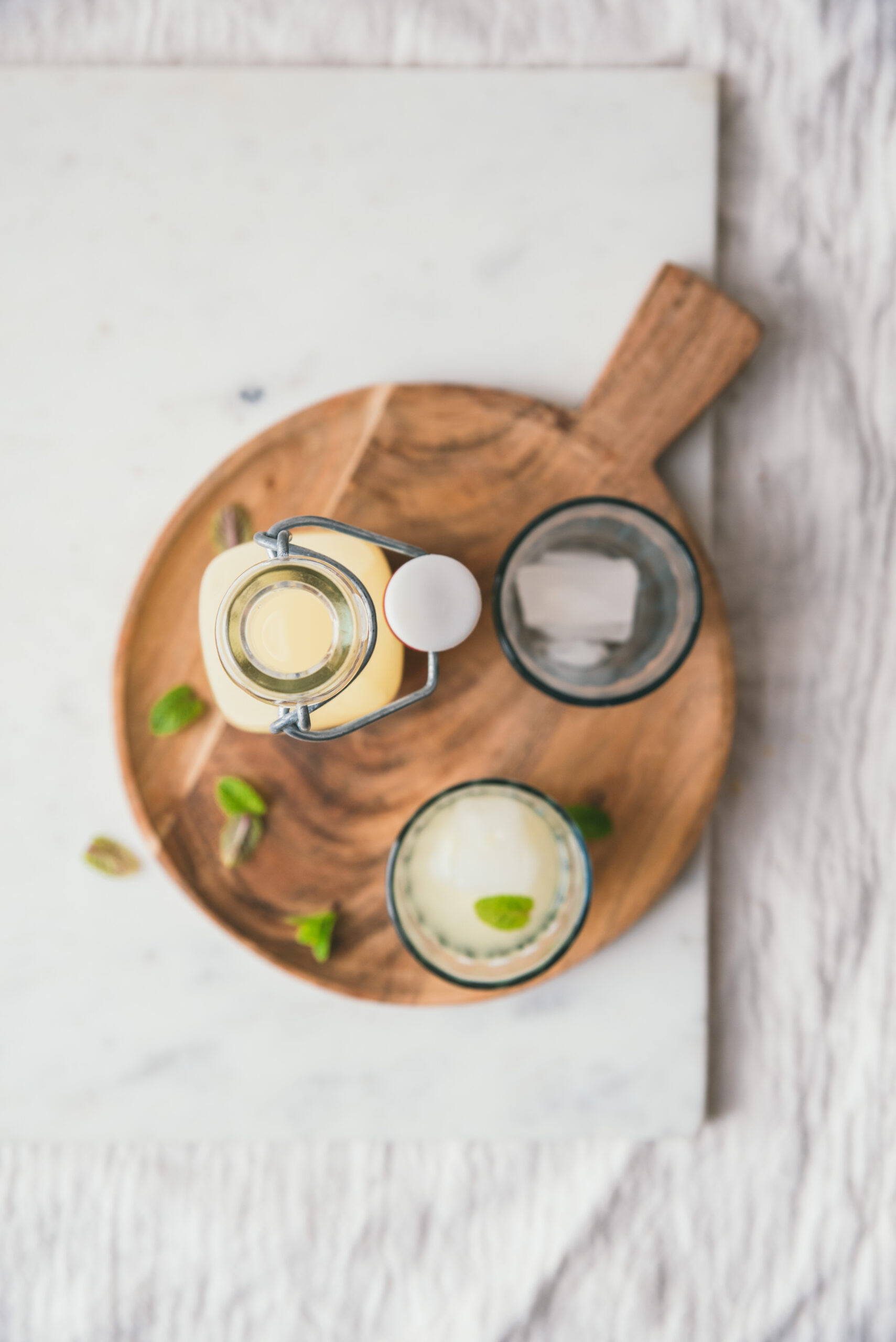 What other refreshing drink recipe ideas should you also enjoy?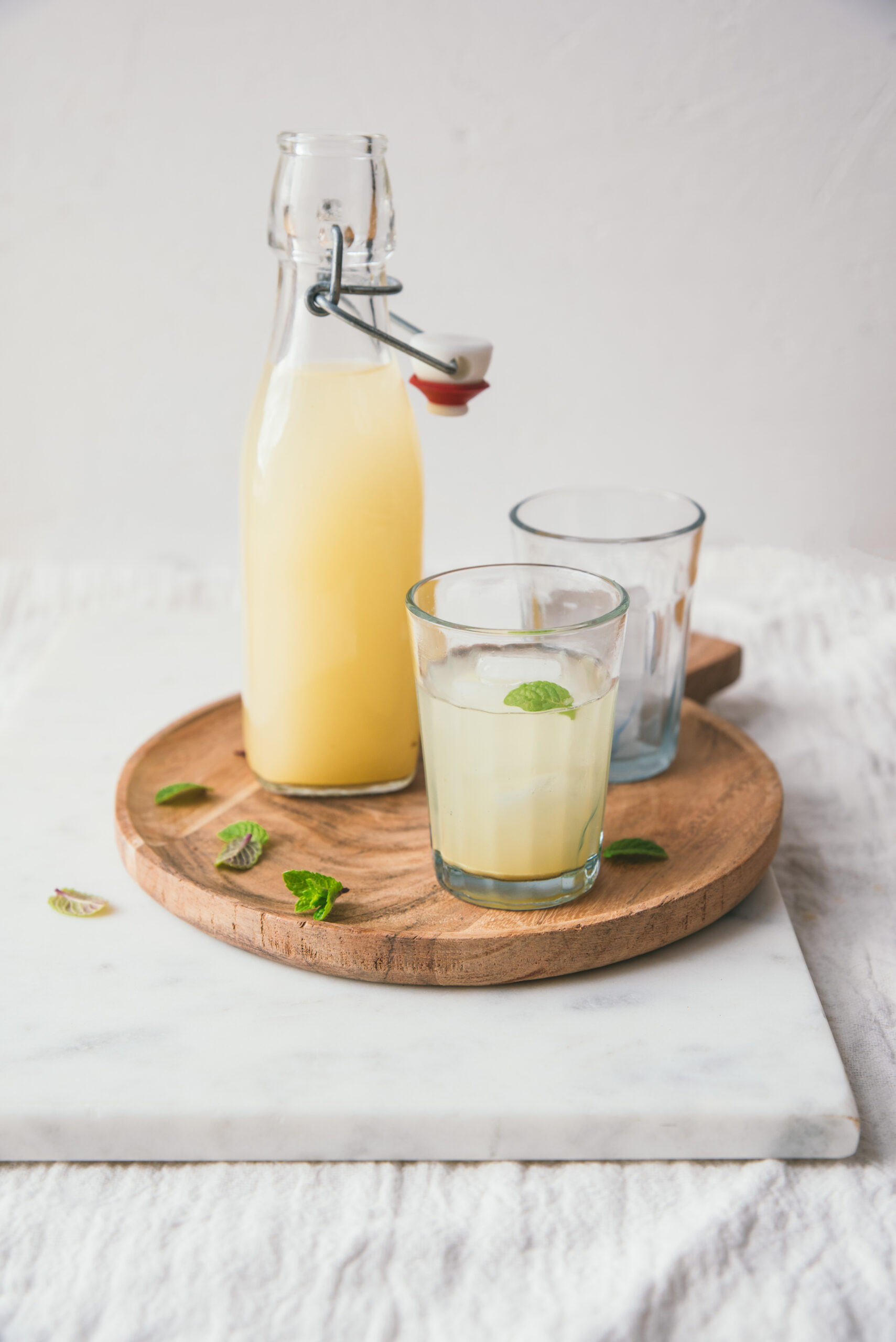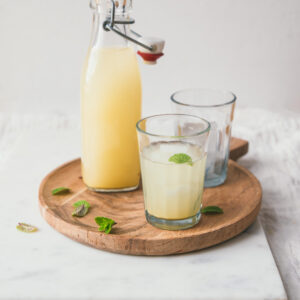 Homemade Ginger Juice
Ingredients
TO SERVE
2

tablespoons

lemon juice

1

tablespoon

honey or maple syrup

1

pinch

cayenne pepper

(optional)

Ice cubes
Instructions
Peel and finely grate the ginger.

Bring the water to the boil.

Add the grated ginger and infuse for 10 minutes to 1 hour.

Strain through a small sieve and store in a hermetically sealed bottle.

To serve, add squeezed lemon juice (or slices), a little honey or maple syrup, and a pinch of cayenne pepper, if you like.

Add a few ice cubes and enjoy.
If you ever make my Homemade Ginger Juice recipe and you like it, don't hesitate to tag me on Instagram @tangerinezest so I can see the result and share it myself…
Finally, just to let you know I am French and I translate my recipes, be indulgent if you see syntax errors and do not hesitate to leave me a comment so I can correct it. I hope you will like my recipes and enjoy your visit to my food blog!