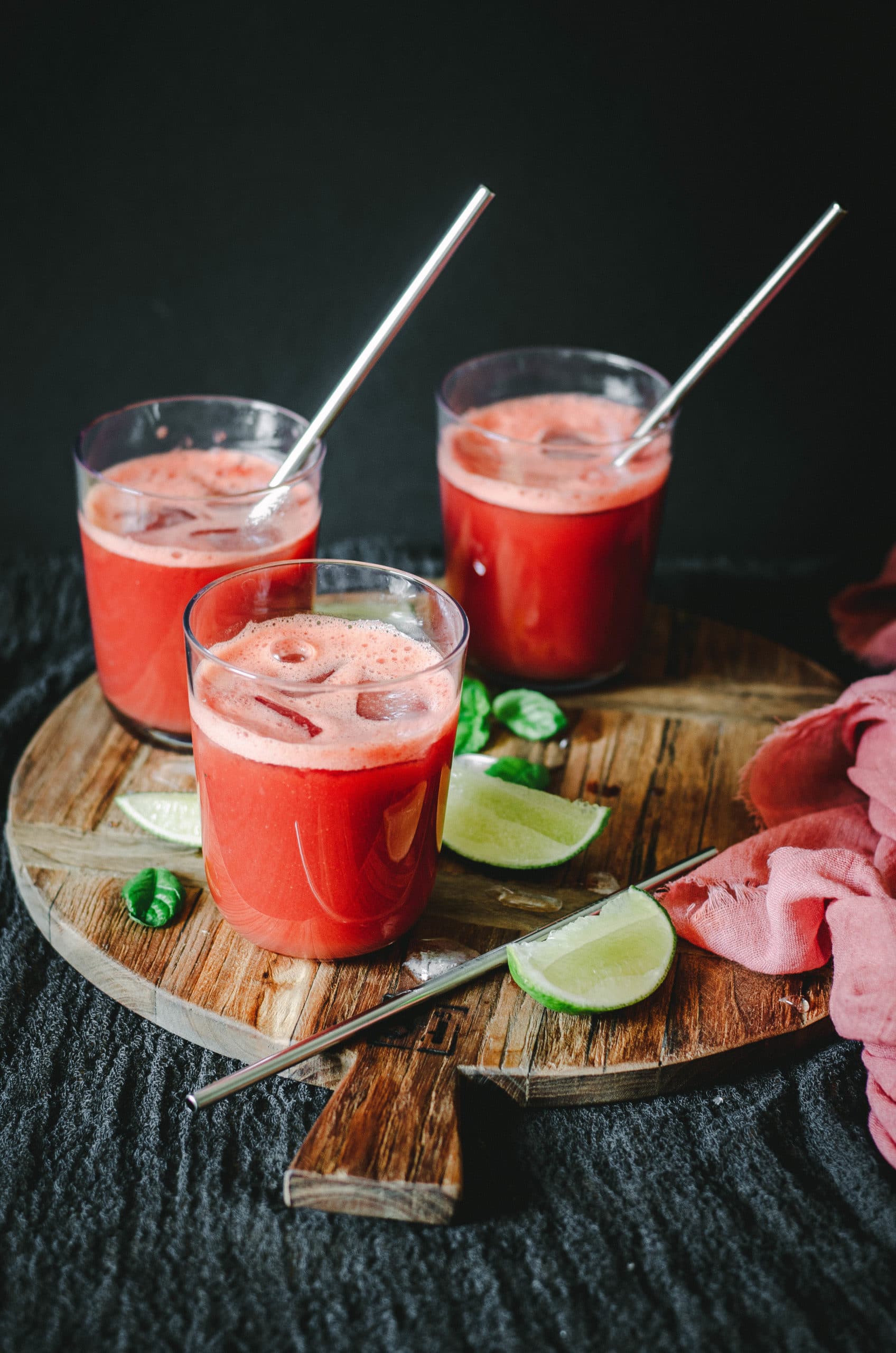 Today I'm sharing a very simple but so delicious and refreshing recipe: watermelon mint and lime juice!
To be honest, for a long time I didn't like watermelon very much but in the last few years it has really become an ingredient I enjoy during the summer season.
I made this recipe on Wednesday of last week with my little ones during the hot weather and I have to say we enjoyed it. The three of us whistled through the entire dish and their daddy didn't even taste it. Well, I plan to make it again so everyone can have a drink.
This recipe is very simple to make, I just blended the ingredients in a blender, using the "juice" function, without adding any water and miraculously, it turns into a perfect, smooth juice.
A handful of ice cubes in each glass, straws, fanning your feet and off you go!
Watermelon Mint and Lime Juice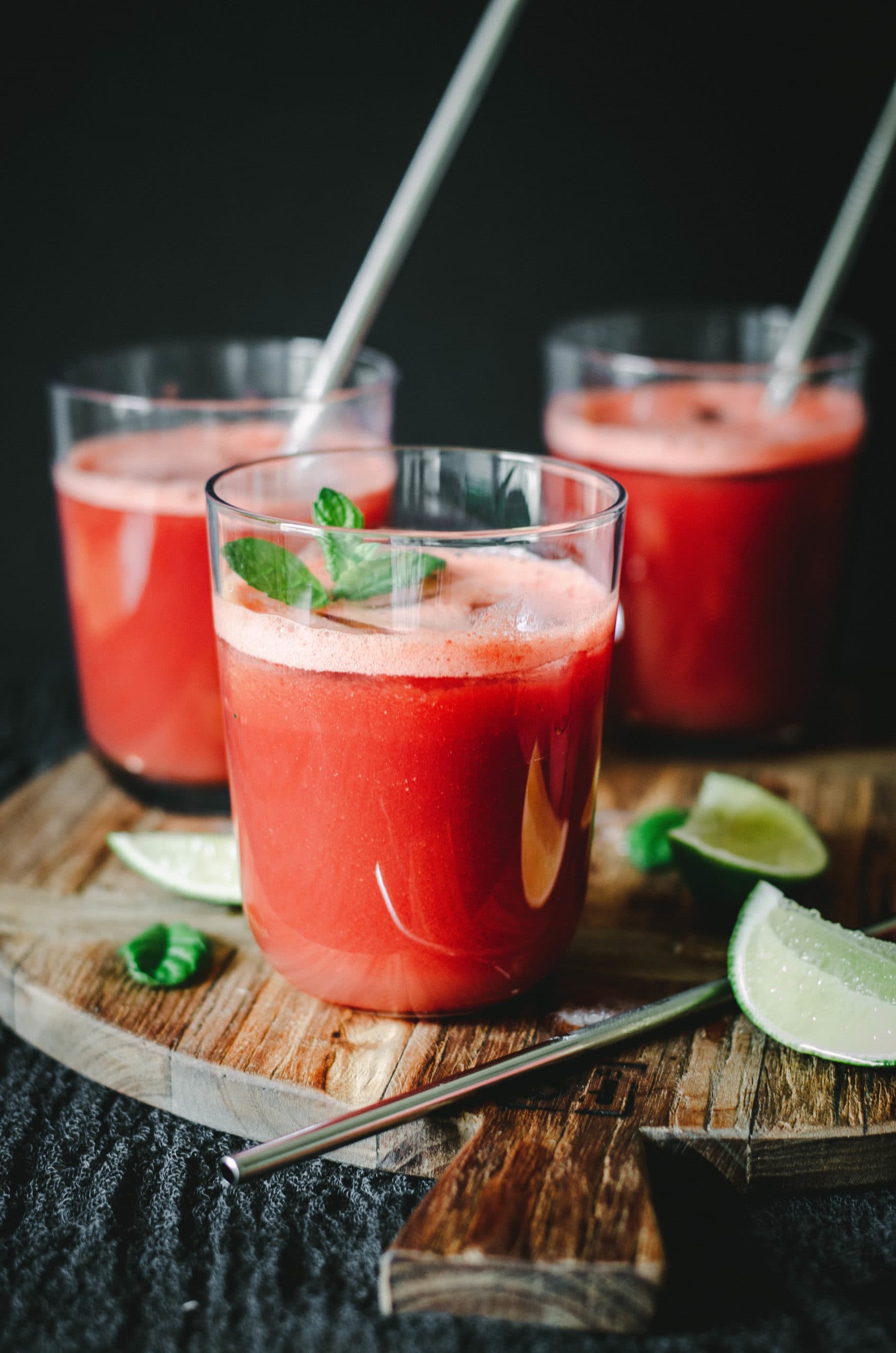 If you're in the mood for more drink ideas, here's my recipe selection:
>> Discover others drinks recipes !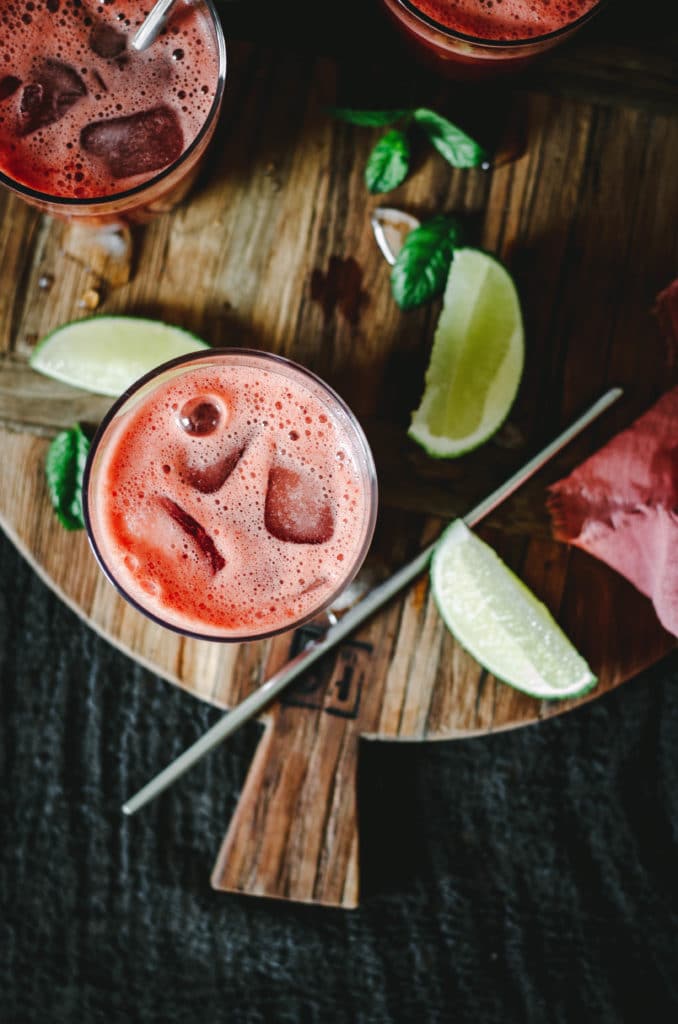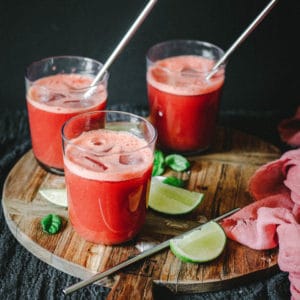 Watermelon Mint and Lime Juice
Ingredients
1/2

watermelon

10

mint leaves

1/2

lemon

1/4

lime

Brown sugar

(optional)
Instructions
Remove the skin from the watermelon, cut it into pieces and put it in the blender.

Add the washed mint leaves, the juice of the lemon and lime and the zest of the 2 lemons.

Start the blender (juice function, if available) and blend until the texture is liquid.

Add a few ice cubes and enjoy, it's a treat!
If you ever make my juice recipe and you like it, don't hesitate to tag me on Instagram @tangerinezest so I can see the result and share it myself…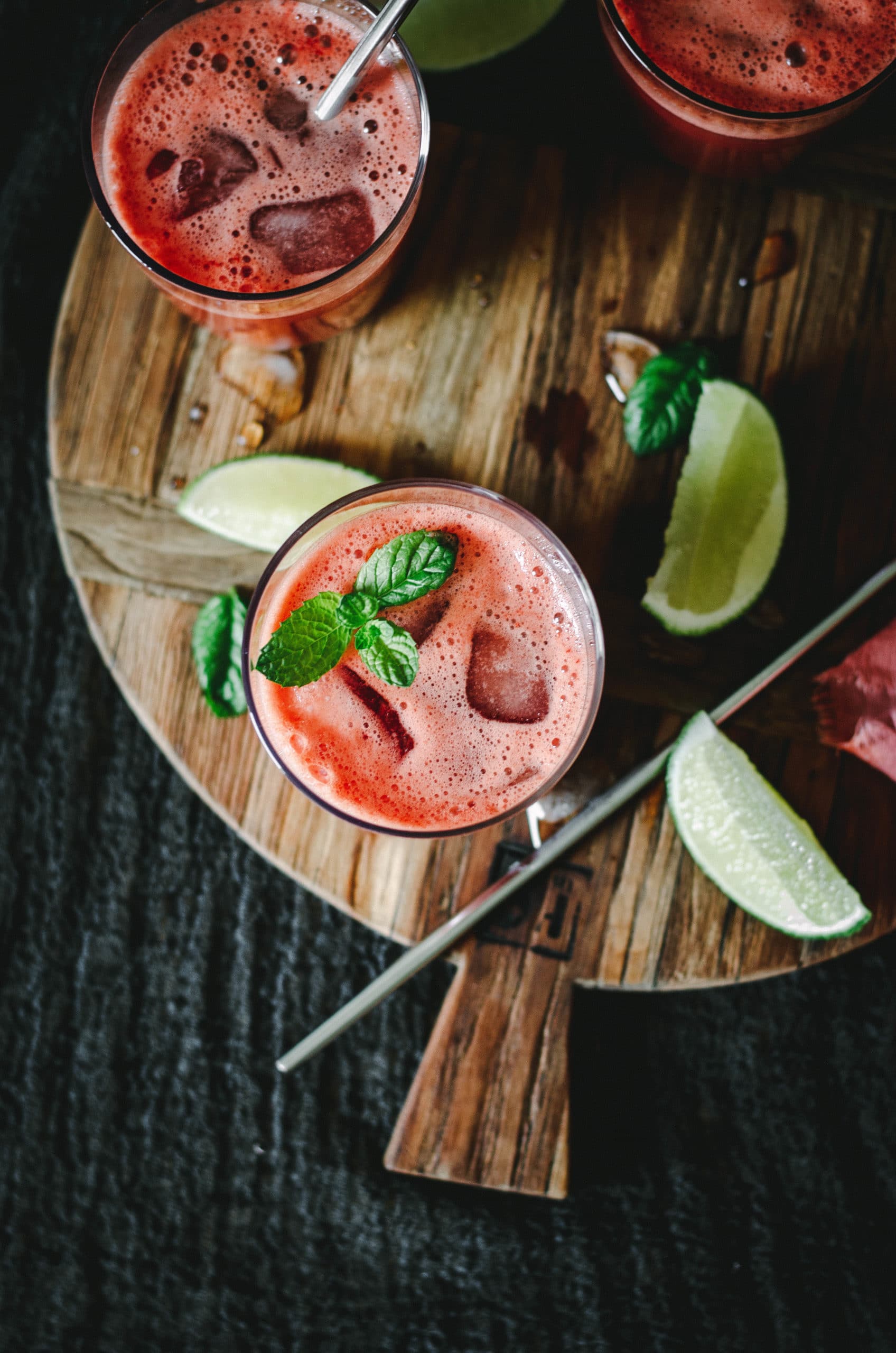 Just to let you know I am French and I translate my recipes, be indulgent if you see syntax errors and do not hesitate to leave me a comment so I can correct it. I hope you will like my recipes and enjoy your visit to my food blog!