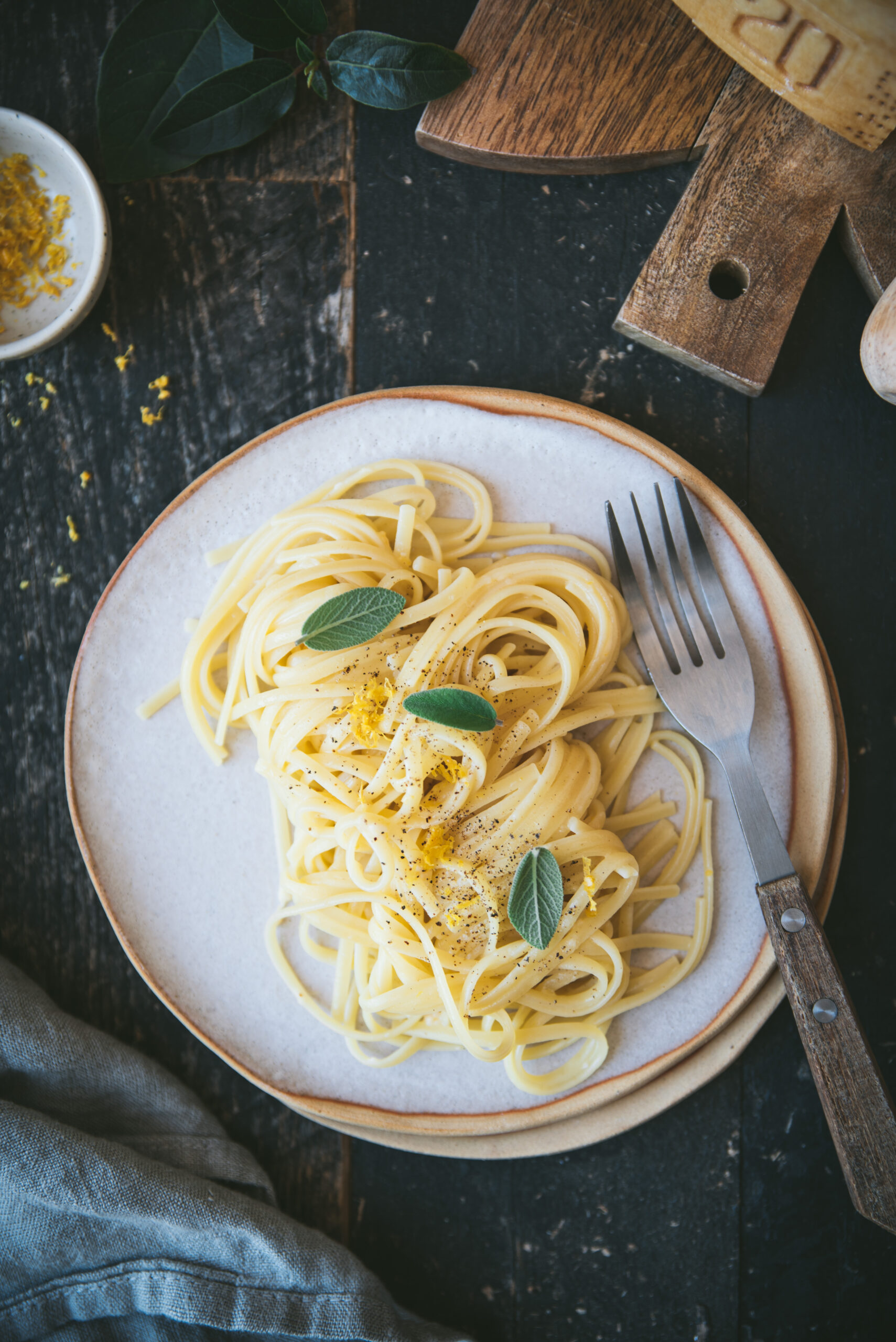 I love this Lemon Pasta with Parmesan Cheese!
I think this year has been marked by lemons for me…. 🙂 As you may have noticed (and I warned you…) I regularly share lemon recipes, maybe I needed a big vitamin boost, so in lieu of my traditional winter getaway, in Nice, not far from the land of lemons, I ate some…
So…, after my recipes for homemade limoncello and lemon-bergamot jam, here is a delicious recipe for pasta al limone. I can tell you that it's a pure wonder!
This recipe has been on my list of recipes to share with you for a while. I've been making it since the lockdown (I think) but since we eat it without waiting, well, I've never had time to take a picture of it yet.
So I took advantage of the kids' absence during the winter vacations to make it again and take a picture of it… 😉
For my part, the combo of pasta + parmesan cheese + lemon = it works every time! So, are you ready ???
Lemon Pasta with Parmesan Cheese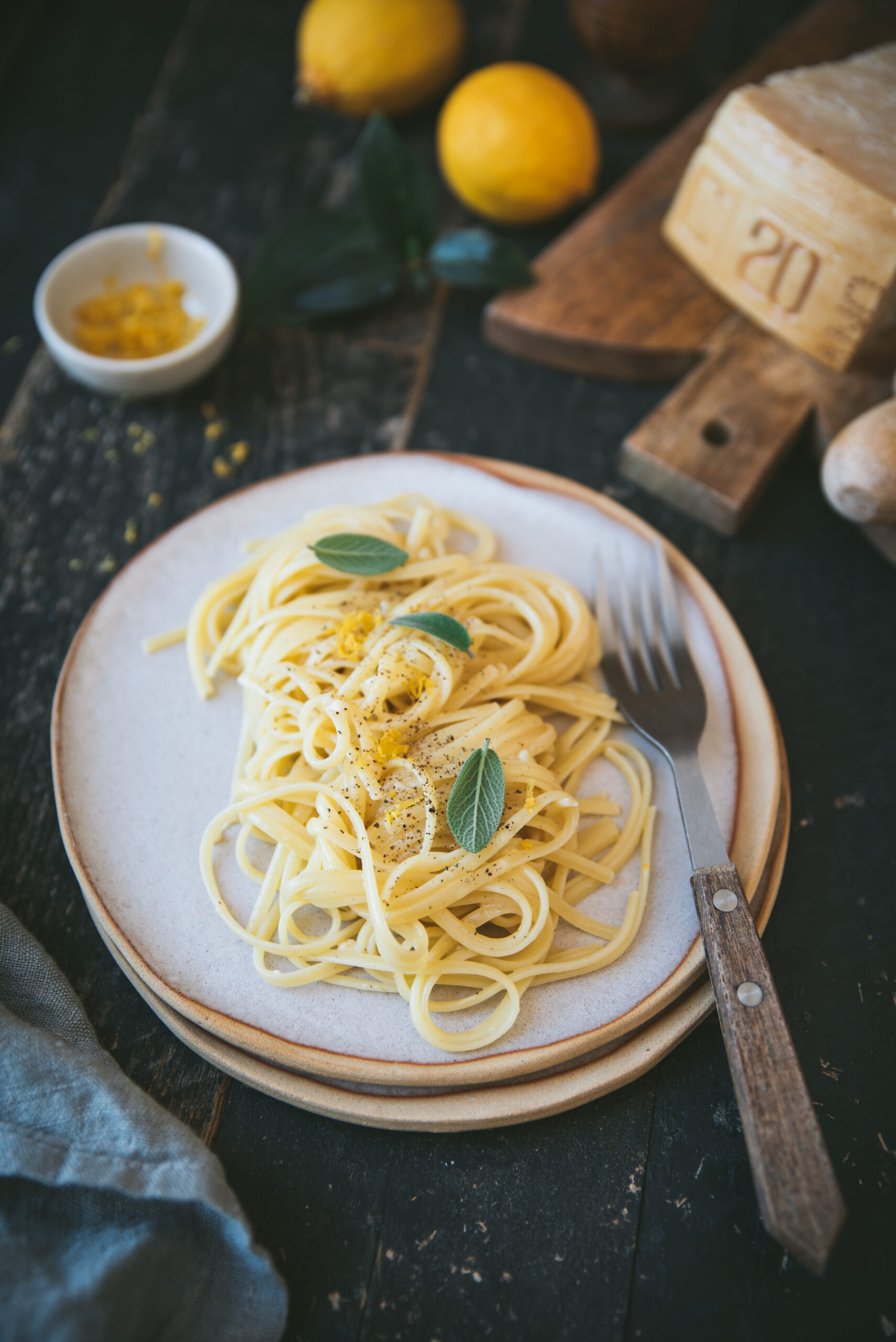 What ingredients do you need to make this delicious lemon pasta recipe?
long pasta, such as spaghetti, linguine or tagliolini (you can also make it yourself)
freshly grated parmesan (the real, unique, best Parmigiano Reggiano)
organic lemons for zest and juice (for the zest, be careful to get the thin yellow skin but not the white part, the zest), for this I use a tool that I have already told you about and that I have had for a good ten years, a Microplane zester.
butter and olive oil
salt and pepper
garlic (optional, traditionally there is no garlic in this recipe but I sometimes squeeze a clove because I love it and it spices up the dish a bit).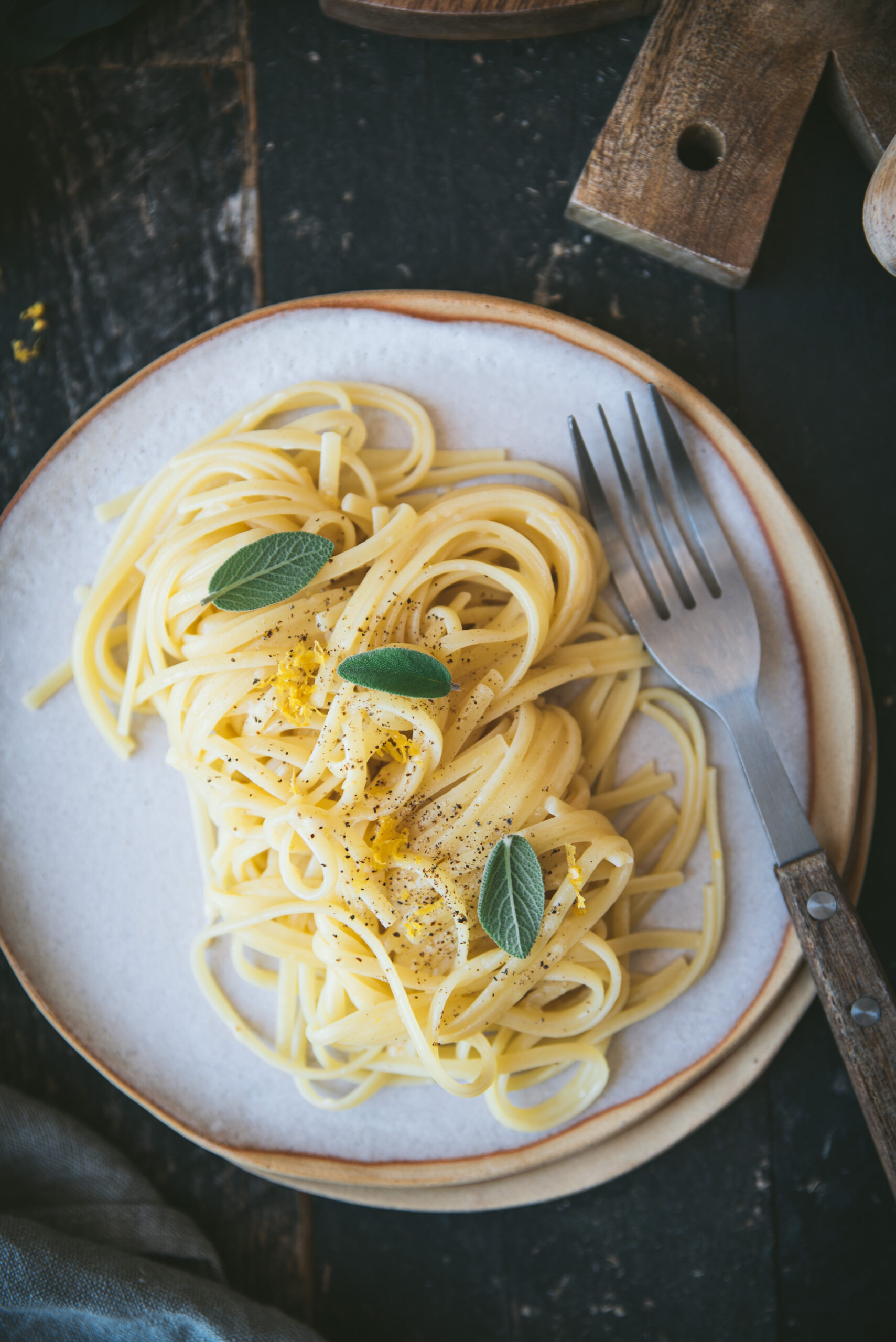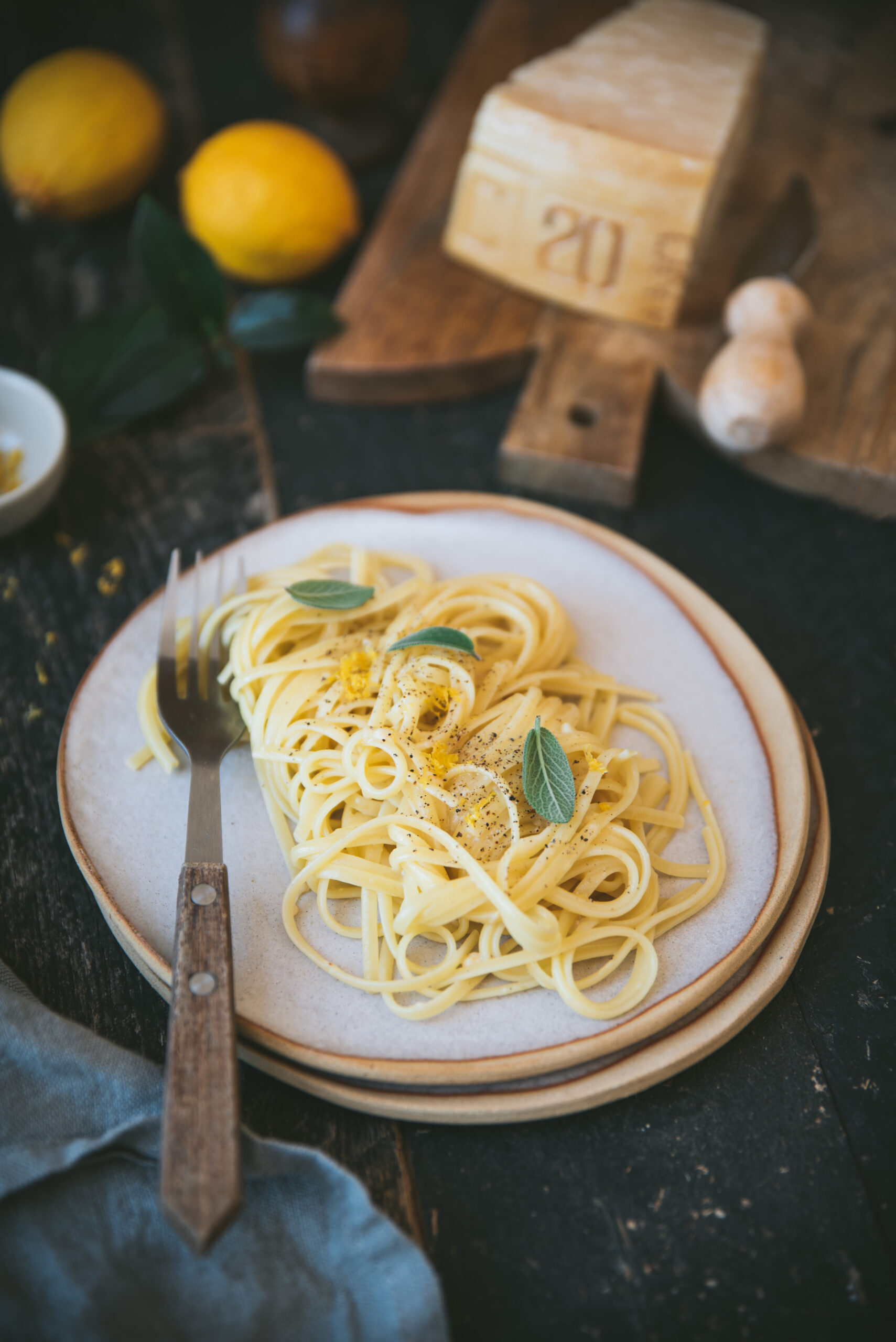 Why are you going to like this pasta al limone recipe?
Who doesn't like pasta (except my mother…)?
It is ultra simple
It requires only a few ingredients
It is ready in 15 minutes
It is obviously delicious!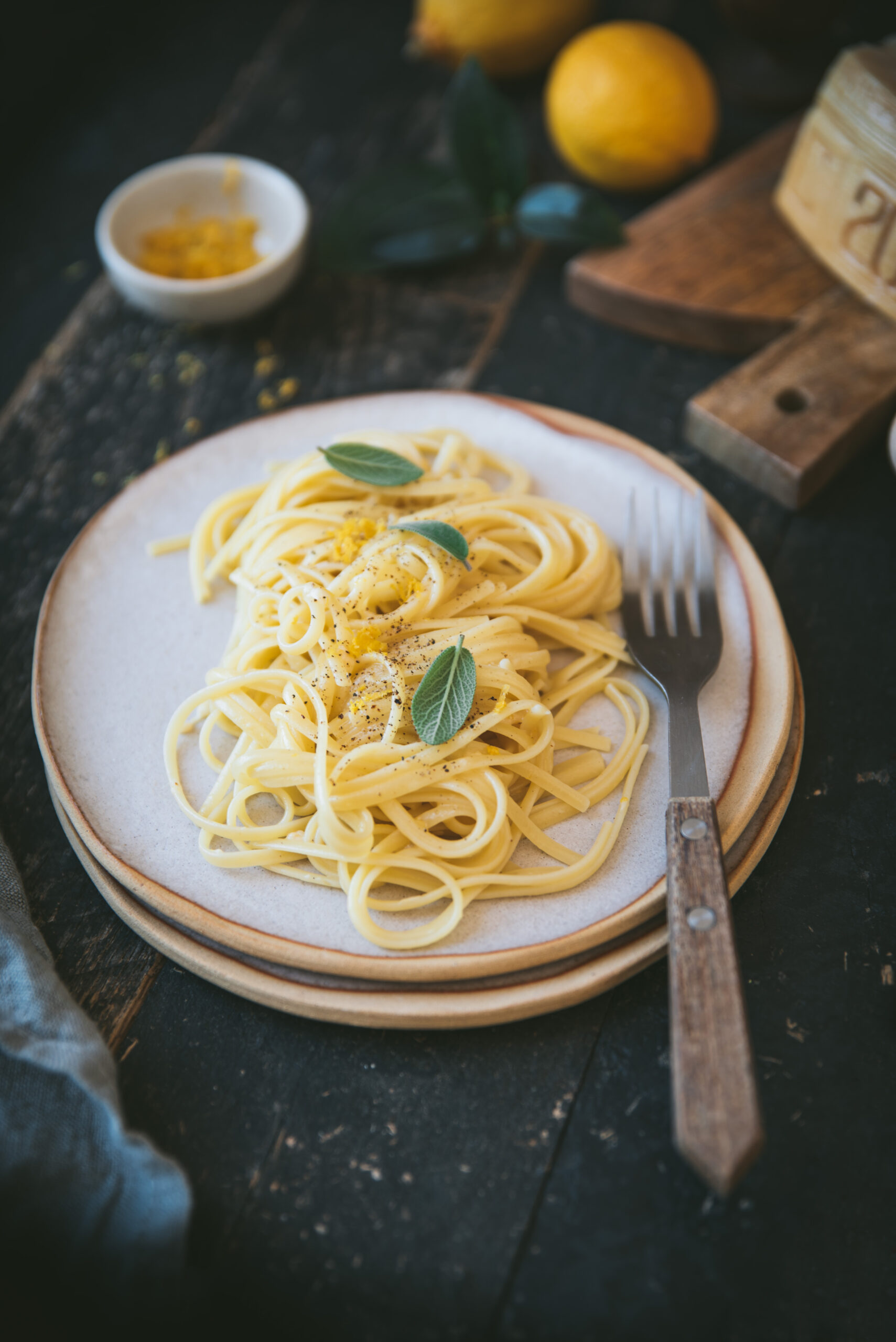 What other such recipes should you enjoy as much as this lemon pasta?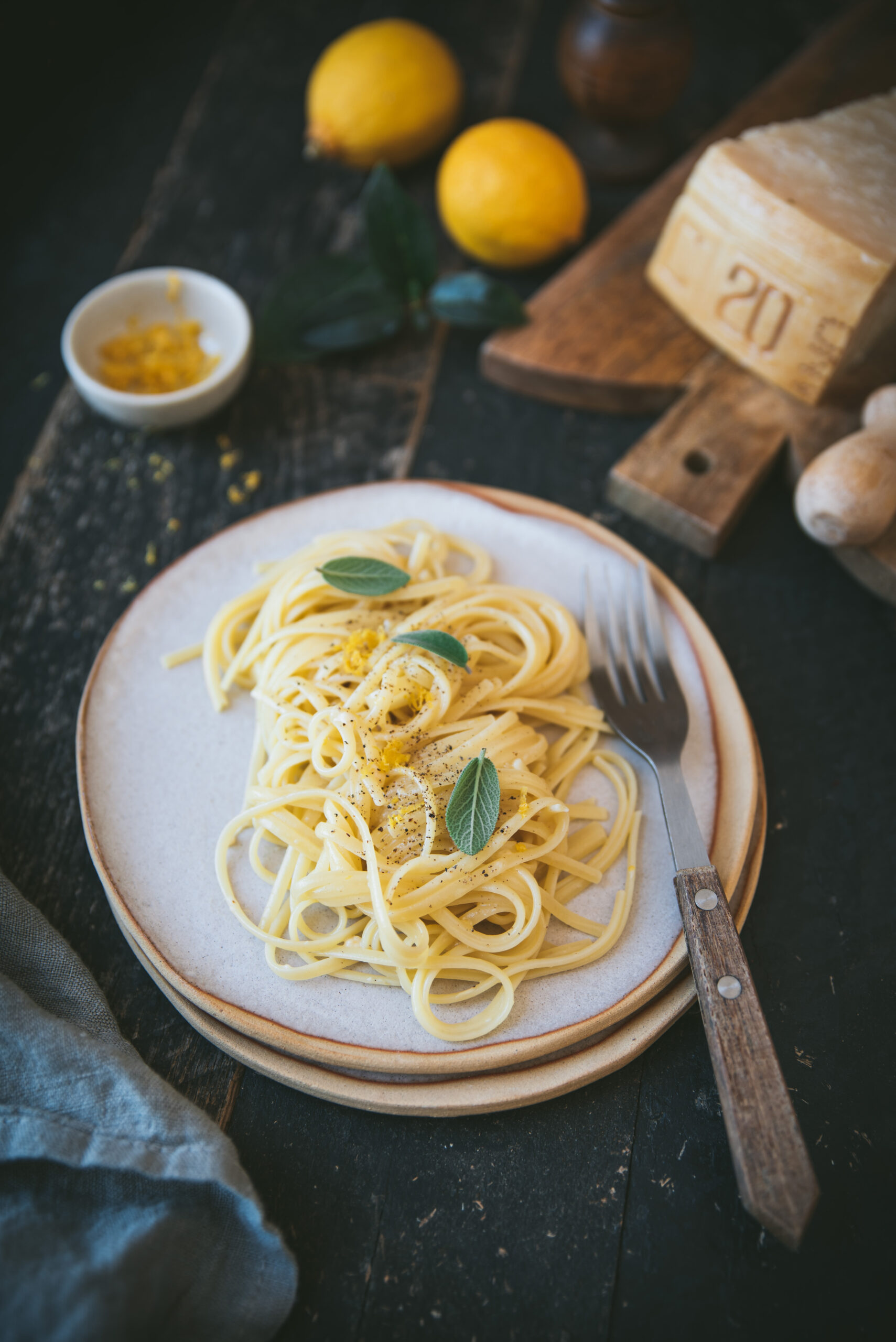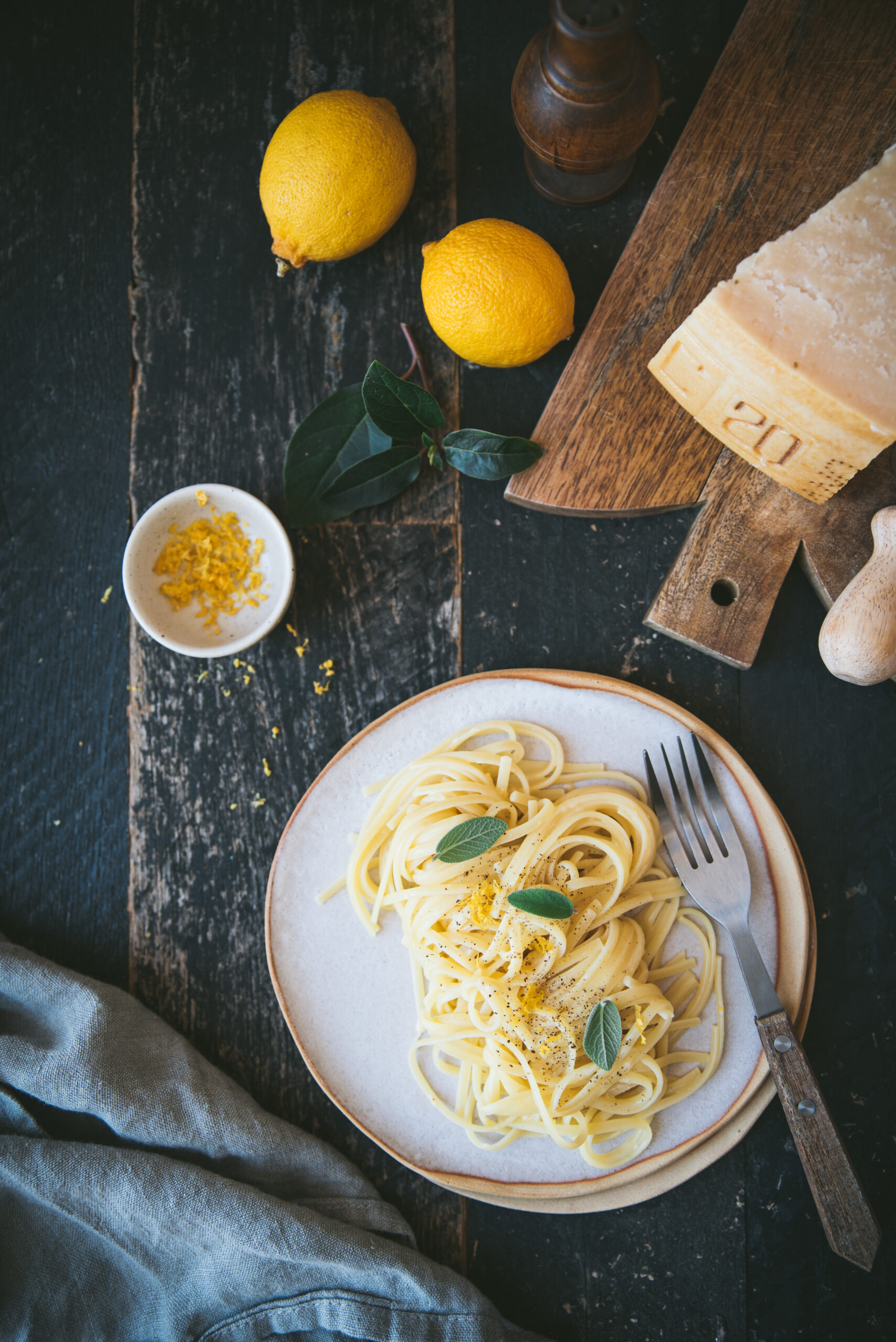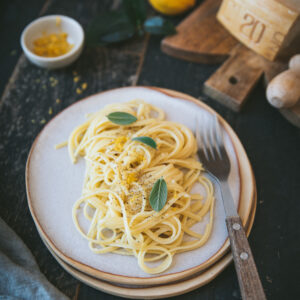 Lemon Pasta with Parmesan Cheese
Ingredients
500

g

linguine or spaghetti

5

l

water

35

g

coarse sea salt

2

tablespoons

soft butter

2

organic lemons

80

g

freshly and finely grated parmesan cheese

Freshly ground pepper
Instructions
Start by heating the pasta water. Bring it to a boil and season with salt.

Plunge the pasta into the water and cook for 1 to 2 minutes less than the stated cooking time.

Meanwhile, wash the organic lemons and remove the zest with a microplane zester.

Heat the butter in a large skillet over low heat.

Add the lemon zest and juice of one lemon. Continue cooking over low heat.

When pasta is cooked, remove one cup of the cooking water.

Drain it and pour it into the pan with the lemon butter. Stir while continuing to heat over low heat.

Add the grated Parmesan cheese and some of the cooking water, while stirring.

A creamy sauce will form and coat your pasta. Add more cooking water until you get the desired creaminess to your sauce.

Serve immediately and season generously with pepper.

And that's it and enjoy! Buon appetito!
If you ever make my lemon pasta recipe and you like it, don't hesitate to tag me on Instagram @tangerinezest so I can see the result and share it myself…
Finally, just to let you know I am French and I translate my recipes, be indulgent if you see syntax errors and do not hesitate to leave me a comment so I can correct it. I hope you will like my recipes and enjoy your visit to my food blog!